Temporary office spaces can be rented for an important meeting or as a short-term base for operations for you and your employees. We looked at the leading providers and up and comers and decided to review Regus, LiquidSpace, and ShareDesk. These providers covered the range of options for small businesses in terms of cost, flexibility, and available amenities. You may also be interested in our article on How to Setup an Office the Fast and Efficient Way.
Ready to get free quotes on commercial real estate? Click here to get multiple quotes on office space for rent in your area.
Best Temporary Office Space Provider: Regus
We recommend Regus because they have lots of temporary office space options, they work with business owners to figure out the best solution for their needs, and they deliver on their promise of consistent service and professionally run office spaces.
Best Temporary Office Space Provider: Summary Table
In order to better compare prices, we decided to pick a specific city and get a quote from each temporary office space provider for a private office in that city. The prices below are estimates of what it would cost to rent a private office in downtown Chicago. See "Pricing Section" below the summary table to view the full list of included services/amenities.
Regus

LiquidSpace

ShareDesk

Private Office Pricing

$25-$40/hr

$100-$125/day

$800-$1000/month for interior

$1400-$1900/month for window

$600-$800/month for interior space (annual rate)

$1200-$1600/month for window space
(annual rate)

$10-$25/hr

$50-$75/half-day

$60- $90/day for interior

$100-$150/day for window

$10-$20/hr

$60 - $126/day

$500-$800/month for interior

$900-$1500/month for window

Shared Space Pricing

$700-$800/month

$600-$700/month
(annual rate)

$8-$10/hr

$20-$70/day

$8-$10/hr

$20-$60/day

$150- $400/month

Term Lengths

Hour, day, month (see explanation below in term length section), or year

Hour, half-day, day

Hour, day, or month

High Speed Wifi Internet

Yes

(Extra bandwidth availability for IT companies)

Yes

Yes

Available Office Types

Private office, coworking space (only certain locations), business lounge

Depends on Location

Most offer private offices, coworking desk space, and lounge solutions of some kind

Depends on Location

Most offer private offices, coworking desk space, and lounge solutions of some kind

Number and Scope of Office Space Locations

Meeting/Conference Room Options

Yes

Available in most cases, depends on location

Available in most cases, depends on location

Receptionist Services/Phone Answering

Yes (Additional cost)

No

Depends on Location

Business Address

Yes (Additional cost)

Yes

Depends on Location

Other Business Services

Businessworld membership plans (additional charge)

Liquid Space Travel Manager App (additional charge)

None
How We Chose Which Temporary Office Space Providers To Review
Regus is the leader in its field and by far the most globally known solution when it comes to providing temporary office space for business needs. Although newer to the scene, LiquidSpace and ShareDesk are growing fast and also have a wide variety of space available throughout the US.
There are some key differences between how Regus and the other two options operate. Regus is an all-inclusive provider of temporary office space, which means they run/maintain all their locations themselves, complete with a receptionist and a consistent offering of amenities, including high-speed wifi (extra bandwidth available for IT companies), at each location. A receptionist not only means that visitors will be greeted professionally but also will enable you to receive mail and package drop-offs when renting office space for more than a few days.
Liquid Space and Share Desk are connecting agencies, which means that they connect you to available office space in your area of choice. They do not actually lease or maintain spaces themselves. Instead, space is operated and maintained by whoever owns the building/is leasing the office space as a whole. This means that available amenities/services and quality of office vary widely depending on location. Liquid Space and Share Desk also focus more on short-term rentals, with daily and hourly options available. While you can rent Regus offices by the hour or day as well, they tend to focus more on long-term multi-month commitments.
Why We Recommend Regus as the Best Temporary Office Space Provider for Small Businesses
There are many reasons Regus stands out from its competitors. For one, they are the only temporary office space service that is international in scope while still staffing and servicing each of their locations. All of their locations are run by Regus alone and not a third-party. This guarantees a consistency of service, cleanliness, and professionalism that no other provider/location service can match. Regus offices are also available 24/7, so you don't have to worry about not having access to your office.
With Regus, getting temporary office space that meets your requirements in terms of location, square footage, and price is as easy as placing a phone call to a Regus representative. When working with Sharedesk or Liquidspace, the experience is more like booking a flight through Orbitz, you do everything yourself.
Thirdly, Regus delivers on their promises. Although you may end up paying a bit more with Regus, their quality of service and locations live up to their claims. We have had some personal experience working with Regus and have also talked to others who have used Regus. They agreed that Regus is professional, helpful, and thorough in their quest to satisfy each business's unique temporary office space needs.
The two downsides to using Regus, is that they are generally going to cost a bit more and it can be confusing at times to nail down prices without an actual office vis , because they price each service out separately. You have a base rent for the space and then everything else like phones, wifi, break room amenities(snacks, etc) are priced separately.
When Regus May Not Be the Best Option
If you are simply looking to get out of the house for a day or need temporary office space quickly, Regus may not be your best option. Although they provide hourly and daily space, they are more specifically geared to providing space on a multi-month basis.
Similarly, if you are looking for shared office space or coworking space, Regus may not be your best choice. They do have coworking/shared office space options, but not at every location. Their focus is more on providing private office space solutions.
---
Private Temporary Office Pricing
In order to compare pricing, we had each provider give us a quote for private temporary office space in Chicago, IL. It is difficult to do an exact price comparison, because Regus runs each space themselves and allows each business to pick and choose the service package they desire. With Liquid Space and Share Desk, their rate includes whatever services are available in the building, which is generally different from space to space.
Here are the general features included in each quote (exceptions noted). We also broke down pricing based on whether an office space is interior or has windows:
Furnished Private Office space for 1 person (desk, chair, outlets, and light)
Access to common area with refreshments and beverages (like coffee and tea)
Print/Scan/Copy services
Wi-Fi
Whiteboard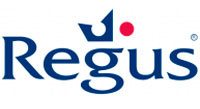 ---
Shared Office Space Pricing
Shared office space is a lower cost workspace option. Desks are generally located in a common area and can either be rented by the day, hour, or month. Some shared space options give you a dedicated desk. They are basically the same as a private office layout (individual desk, phone, etc), just in a common area. Others, generally cheaper, are long tables or desks which are used/shared by multiple people.
Here is the price breakdown for each provider:
---
Temporary Office Space Term Lengths
---
Available Office Types
---
Number and Scope of Temporary Office Space Locations
---
Meeting/Conference Room Options
Regus has meeting/conference room options at every location.
---
Receptionist Services/Business Address Options
---
Other Business Services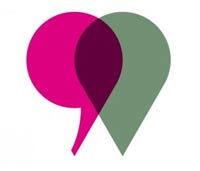 ---
Conclusion
To sum up, Liquid Space and Share Desk can be great options for the individual who just needs to get out of the house for a day. However, for the small business owner who is looking for something more, the consistent quality and professionalism of Regus' temporary office space and services are hard to beat.