A virtual office is a physical mailing address that you can rent to make your business appear larger or more established. The best virtual office services cost $50 to $200 per month, featuring a local phone number, receptionist, or physical office space and/or meeting rooms to help you create a strong impression on current and prospective clients.
Best Virtual Office Companies
| Company | Best for |
| --- | --- |
| Davinci | (Best Overall) Businesses that want an affordable virtual office in any U.S. state |
| Alliance | Companies that want a complete workplace solution with business address, live receptionist, and meeting rooms |
| Servcorp | Businesses with an upscale clientele or those looking to establish a global presence |
| Regus | Firms that want the flexibility to do business across 3,000 office locations |
| USA2Me.com | Wholesalers & retailers that need order fulfillment in addition to a physical address and mail |
| MyUSACorporation.com | Foreign entrepreneurs desiring a physical business location with a receptionist in the U.S. |
| NorthWest Registered Agent | Pre-startups that want legal help setting up their business in a tax-friendly state |
How We Evaluated the Best Virtual Office Companies
To provide the basic business address and office needs for United States and foreign-run business owners, we evaluated virtual office companies that provide a broad range of services. We found US-based and international virtual office firms that can help you establish your business credibility with a physical address and mail handling. Many provide office space too.
Based on the needs of a startup business, we evaluated the following virtual office features:
Price: Affordable options for small businesses to establish a virtual office location.
Recognized business address: Provides a physical address to use on all business documents such as checks, contracts, proposals, and invoices.
Mail receipt & mail forwarding: Offers a mailbox service to receive, document and forward mail and packages. Some will open, scan, and email the contents.
Live receptionist: Staffed with a human receptionist to give your business the feel of a fully staffed office. Includes call forwarding and call routing as well.
Local or toll-free phone number: Provides a means for clients, vendors, and employees to contact you using a local number relevant to your business territory.
Physical space: Has options to rent a desk, private office, or meeting room for when you need to conduct an in-office client, supplier, employee, or finance meeting. Typically includes Wi-Fi, printing, fax, and AV/video conference options.
States/cities: Options for a U.S. mailing address and phone, as well as physical locations across the U.S. Some have global office locations as well.
Security: Provides services like secure email, secure building entrances, and document shredding.
Add-on services: Some of the best virtual office companies can assist with business-related legal matters, cater meetings, save you tax dollars, or manage product shipping on behalf of your ecommerce company. Some offer networking, online communities, and social events.
Overall, we find Davinci to be the best virtual office company for a small business based on its affordable price and mix of virtual office features. For those who want to start with a mailing address only, that's a mere $50. Davinci adds options as your business grows, including phone service, administrative support, appointment scheduling, and even a bilingual receptionist.
Davinci: Best Overall Virtual Office for Small Businesses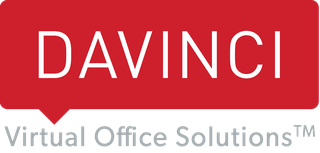 Davinci is the best virtual office company for any business that needs a physical address and business phone number. It provides a solid range of features at affordable prices. With more than 1,200 offices in more than 40 different countries, it's a great option if you travel. Davinci offers a nice range of locations—more than Servcorp, but not nearly as many as Regus.
Davinci Pricing
Davinci offers the most economical pricing for the features you get. At $50 per month for the mailing service and starting at $149 per month for mailing plus phone answering service, Davinci is an affordable solution for your virtual office needs. Davinci is the only provider to charge a setup fee at $150, but this can be recovered quickly after three months of service because of its lower monthly fees.
DaVinci Business Packages
Business 50

Business 100

Premium 50

Premium 100

Cost

$99

$199

$199

$269

Minutes

50

100

50

100

Features
Local or toll-free number
Call forwarding and screening
Voicemail management
Advanced call routing and conferencing
Unlimited long distance calling
Auto receptionist
Online faxing
All business plan features plus:


Appointment scheduling
Outbound calling
Order processing
Customer care
Bilingual receptionists
Administrative tasks


Davinci Features
Davinci offers your business a physical address in major U.S. cities like New York and Los Angeles along with mail and fax services. It also provides excellent receptionist and call management services and can help you with scheduling appointments or order entry. It has recently added live web chat to give your website a human touch.
Physical Address & Mail Services
With Davinci, you can choose from more than 1,500 office locations. You'll get your name in the lobby directory, and your walk-in customers will be greeted by a live receptionist. These features typically cost extra with other virtual office companies. You'll be able to use the physical address for your business license, website and calling cards. Each office also provides a business support center, mail forwarding and can be used as a client drop-off/pick-up point.
Phone & Receptionists
Davinci offers a bilingual receptionist, call forwarding and call screening. It'll also manage your voicemail as well as route calls, provide online fax services and help you with audio conferences. Its call answering services are managed from its Utah office, ensuring the phone never goes unanswered during business hours.
Physical Office Space
Davinci does not include access to private office spaces or conference rooms in its base price. Both options are available for an upcharge that varies by location—around $25 an hour. Servcorp and Regus, as examples, also have access to physical workspace in its plans. However, many of Davinci's locations have room for you to rent full-time office space. You need to notify the company regarding how many people you need to accommodate and in what locations.
Other Services
You can work with Davinci if you need help with administrative tasks. Davinci also offers software integrations to systems you may already be using such as NotaryCam and HostedSuite. Its newest feature, Live Web Chat, can add a whole new level of professionalism to your business. If you need help forming your business entity, it offers affordable registered agent services ranging from $149 to $399 to help manage legal and compliance documents.
What Davinci Is Missing
Davinci requires a six-month minimum commitment, which may be a deterrent if either you prefer the flexibility of a month-to-month agreement, or, you already know that you only need the service for a short time. It also has a setup fee which some of the other best virtual office companies don't charge.
What Users Think About Davinci
Davinci users like how easy it was to set up its virtual office as well as the professionalism of the receptionist answering business phone calls. They also rated Davinci's customer service highly. Read our Davinci reviews for more details.
How to Sign Up for Davinci
You can sign up for Davinci online with a live quote or view the list of offices available. It often runs specials based on location with prices starting at a mere $50 per month. Contact Davinci for a quote and see how easy it is to establish your business in any major U.S. city.
Alliance: Best for Firms Needing a Combined Virtual & Physical Office Solution

Alliance offers another affordable virtual office that includes a business address and mail handling. Alliance is part of a global network that also gives you access to locations in 40 countries outside the U.S. You'll get a local business phone number and receptionist services with monthly agreements featuring a menu of services.
Alliance Pricing
Virtual office pricing starts at less than $50 per month based on location and the services you choose, and all its pricing is available online. For example, an office address on Hollywood Boulevard in Los Angeles starts at $140 a month, whereas a New York virtual office in the financial district may cost as little as $48 per month. You can then add features such as a live receptionist to answer your phone calls and meeting rooms for $100 to $200 per month extra, as examples. Alliance, like Davinci, charges a one-time setup fee, which is $100.
Alliance Features
Alliance virtual office includes mail handing, a commercial business address, free online notary and a front lobby receptionist to greet your visitors. You also get access to thousands of meeting rooms and office space locations worldwide.
Physical Address & Mail Services
The virtual office plan with Alliance includes a business address along with receipt of unlimited letters and mail forwarding. That's helpful if you anticipate a large volume of mail like some other virtual office companies like MyUSACorporation.com limit you to 20 pieces of mail per month. If you receive more mail than that you'll pay extra.
Phone & Receptionists
A business phone number and answering service cost about $100 extra a month with Alliance. It includes taking messages, voicemail, custom recording, call forwarding and email delivery of your voicemail messages. For example, if you choose a virtual office in New York City's Financial District, adding the Live Receptionist feature to your plan would run you $143 a month instead of the $48 per month you'd pay for your business address and mail handling alone.
Physical Office Space
Compared to some of the other virtual office space providers like Davinci, adding four hours of meeting room or private office time is pricey and may double your monthly rate. However, some virtual office providers don't have private office space or meeting rooms at all while Alliance does. That's crucial if you want a place to host client or vendor meetings.
Other Services
Alliance has numerous other add-ons, such as professional administrative services, a business support center, board rooms and training rooms—all available at extra charge. It also has separate packages for co-working space and meeting rooms, allowing you to mix and match services, or change services each month as your business needs evolve.
What Alliance Is Missing
Alliance doesn't provide the registered agent services that Davinci offers, and it also lacks cool add-ons like Davinci's online chat for your business website.
What Users Think About Alliance
Alliance receives top-notch ratings on third party company review websites. Clients like its flexible and transparent pricing as well as the customer service support they get. Read our Alliance virtual office review.
How to Sign Up for Alliance
To get started with Alliance you can go to its website and fill up your shopping cart by choosing the office location and services you want. Select a virtual office location and add a live receptionist. You can also sign up for co-working space and meeting room time online. In fact, Alliance often runs specials when you bundle services.
Regus: Best for International Businesses Due to Many Worldwide Locations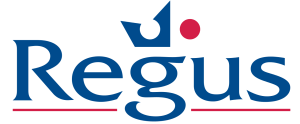 We find Regus is one of the best virtual office companies for businesses that want a wide range of domestic and international locations. With more than 3,000 offices in 900 cities across 120 countries, you will have many more choices with Regus than you will with either Alliance or Davinci, which is great if you do the bulk of your business deals overseas.
Regus Pricing
Regus charges vary by city, and it provides pricing by quote. For example, you may pay as low as $37 per month for a business address and mail handling, up to $141 per month for a prestigious business address that includes a business phone number, live receptionist and two days of private office and/or co-worker space per month.
Regus Virtual Office Costs
| Regus Virtual Office Package | Address | Virtual Office | Virtual Office + Services |
| --- | --- | --- | --- |
| Pricing (Starts at) | $37/month | $141/month | $207/month |
| Business Address With Mail Handling | ✔ | ✔ | ✔ |
| Business Phone With Live Receptionist | | ✔ | ✔ |
| Private Office & Co-working Space | | 2 days/month | 5 days/month |
Here's an example of how pricing varies across multiple Regus locations in and around Phoenix, Arizona.
Further, Regus requires the longest minimum contract term—at 12 months—to receive its best pricing. You do have the option of going month-to-month with no contract, but this will increase your monthly rate by about 10%.
Regus Features
Because of Regus' size, it's more likely it will be able to offer the right combination of location, features, and services for your business. Regus excels in the number of locations it has, which far exceeds Servcorp and Davinci combined. If you upgrade to one of the Virtual Office plans, you also get access to a swanky business lounge where you can meet people or work for a few hours.
Physical Address & Mail Services
Regus provides virtual office plans that include mail handling services at thousands of offices worldwide. You can choose one or more to list on your website, company documents, or business cards. With Regus, you can pick up your mail at the reception desk. However, if you want your mail forwarded or scanned, it charges a small additional fee.
Phone & Receptionist
Like Alliance, Regus includes an on-site receptionist who will answer the phone using your company name. It will then put the call through to your mobile or voicemail. It can also send you an email or short message service (SMS) text message, or you can upgrade to a premium call answering package where it'll take a message, for example.
Physical Office Space
The amount of physical office space you get with Regus is based on the package you choose—ranging from two to five days. Extra days can be reserved at any location for an extra charge. That's great when you're traveling. For example, prime office space in a New York City virtual office costs between $15 and $40 an hour to rent. If you book through its online app, you'll get a 10% discount. You also can use its community meeting room for up to two hours per day on a first-come, first-serve basis.
Other Services
What makes Regus stand out is that in addition to your local business office, you can use any of its 3,000 business locations while traveling for work or to meet clients in a professional business setting. It also offers a workplace recovery service that can help your business stay in business following a disaster.
What Regus Is Missing
Although Regus is comparable in price to Servcorp, it includes fewer features, particularly affordable access to physical office space unless you rent office or co-working space by the day, week or year—at extra charge. What's nice is that shared or rental office space does include high-speed internet, furniture, and utilities.
What Users Think About Regus
Regus earns solid reviews in the 4 out of 5-star range in the U.S., with mixed ratings of its properties worldwide. Therefore, you may wish to review these Regus alternatives. We found the company to be professional and responsive. While we haven't yet done our own review of Regus, we imagine that each location garners its own fan base.
How to Sign Up for Regus
With Regus, you can select your virtual office online by choosing one of its three package options. You then pick the address you want and the length of your agreement: monthly, six, 12, or 24 months. The longer your term, the more discount you get. Choose your preferred virtual office location.
USA2Me.com: Best for Businesses That Want a Virtual Office Plus Order Fulfillment

USA2Me.com fulfills a unique niche in the virtual office space for wholesalers, retailers, and those doing ecommerce, including foreign business owners. It allows anyone to do business in the U.S. by providing a U.S. business address with mail and package forwarding. What makes it unique is that it manages order fulfillment. USA2Me.com will receive, store, and ship your business orders to your U.S. and international customers.
USA2Me.com Pricing
We added USA2Me.com to our list of best virtual office companies for small business because it has a free plan that includes a U.S. business address and mail management. Paid plans cost $10 to $60 per month with a one-time setup fee between $15 to $23, depending on which plan you choose. For example, the free monthly plan costs $23 to set up.
The only difference between plans are how many free shipments you get per month, as well as shipping discounts and inventory storage timeframes. If you're using USA2Me.com solely to establish a virtual office with mail management, the free basic plan is a great option. In addition, USA2Me.com provides a free 30-day trial.
USA2Me.com Features
USA2Me.com serves as a virtual office providing a physical street address and a shared fax number. It can assist with mailing, order fulfillment, setting up a U.S. phone number and providing customized services like call answering. It can even help you find an attorney to set up your business or an accountant to help you manage it.
Physical Address & Mail Services
Your virtual office will include a U.S. address that you can use for business cards, stationery, and printed materials. USA2Me.com will scan your mail and faxes for a small additional fee. Its staff can remail your letters or sales materials using the U.S. postal service so that your printed materials appear to be coming from inside the U.S. rather than from a foreign location.
Phone & Receptionists
USA2Me.com works with third-party voice-over-internet-protocol (VoIP) providers to help you set up a local phone number to complement your physical business address. It doesn't offer a phone answering service out of the box, but it will assist you in finding or setting up any customized services that you need.
Physical Office Space
USA2Me.com doesn't offer physical office space. It provides a virtual office option only.
Other Services
In addition to order fulfillment and distribution services, USA2Me.com has what it refers to as a Personal Shopper—to help you buy items in the U.S. To establish and manage your business it can connect you to third-party business vendors through its Customized Services option.
What USA2Me.com Is Missing
USA2Me.com doesn't provide you with a unique U.S. business office address in specific cities or states like Davinci and Alliance can. Thus you may not be able to use the address to set up a U.S. business checking account. In addition, it has no office rental, co-working, or meeting space.
What Users Think About USA2Me.com
USA2Me.com gets rave reviews on third-party review sites for its free business address and mail scanning services. Reviews from those shipping products through the virtual office are mixed and focus primarily on shipping costs. We don't yet have reviews for either the virtual office or package distribution services offered by USA2Me.com so that you may have to do a little research on your own to determine whether this virtual office is right for you.
How to Sign Up for USA2Me.com
The most sensible way to sign up for USA2Me.com is to register for its free service or opt in for a 30-day trial. To obtain full access to your account, you'll need to process a USPS Form 1583, which can be completed online. You can then evaluate the pricing and customer service before committing to a monthly plan. Try USA2Me.com for free.
MyUSACorporation.com: Best for Foreign Entrepreneurs Who Prefer a Live Receptionist

MyUSACorporation.com is a full-service business startup organization that's great for foreign business entities hoping to do business in the U.S. It provides a business physical mailing address (street address) with mail processing, mail scanning, and mail forwarding. It offers addresses in about 25 major U.S. urban areas from San Francisco, California, to Newark, New Jersey. You can use the business address to register your company as well as to print on business cards or list on your website.
MyUSACorporation.com Pricing
MyUSACorporation.com prices for a business address range from $299 to $349 a year, as compared to other sites that price its virtual offices monthly—making it more affordable than it at first appears. Additional business startup services are priced separately.
Here are some examples of what MyUSACorporation.com will do and what each costs:
$59 to form your LLC
$49 to obtain a U.S. federal tax ID or employer identification number (EIN)
$129 to establish your fictitious trade name (DBA)
MyUSACorporation.com Features
The list of services offered by MyUSACorporation.com is so vast and affordable, we can't describe them all in this summary. You'll get access to set up and license your business or nonprofit, have a registered agent, and even be able to set up accounting and tax filing.
In fact, if you need the company to do payroll, it can help with that as well through ADP. Each of these add-on features—from setting up your EIN to hosting your website—is priced separately.
Physical Address & Mail Services
With MyUSACorporation.com, you will be provided a physical mailing address recognized by the U.S. postal service. Furthermore, it will process up to 20 pieces of mail monthly, including scanning and forwarding the contents of your mail at no additional charge.
Phone & Receptionists
MyUSACorporation.com doesn't provide a phone number or receptionist services. Many businesses opt to use a virtual phone system instead.
Physical Office Space
MyUSACorporation.com doesn't offer office or meeting space if you need to work on-site.
Other Services
MyUSACorporation.com provides so many other services to help foreign businesses, as well as U.S.-based startups and nonprofit firms,  establish a U.S. business entity. That's why we added it to our list of best virtual office companies. It includes corporate registration, a free business name search tool, tax, and reseller permits, licenses, legal documents, and all manner of business services including international certification, accounting, and payroll.
What MyUSACorporation.com Is Missing
This business lacks physical office space, meeting space for clients, or any kind of phone and reception services. It's truly a virtual office business address with mail service.
What Users Think About MyUSACorporation.com
This service receives the top ranking for what it does. On one site, it's rated 4 out of 5- stars by users, but we could find no ratings specific to its virtual office address feature.
How to Sign Up for MyUSACorporation.com
As one of the lowest cost providers of a virtual office with a business address and mail-handling services, the best way to sign up with MyUSACorporation.com is to choose the service you need or select a virtual office location. To do so, you'll complete a form online. It provides a live online chat to assist you, making set up easy.
Servcorp: Best for High-end Businesses to Establish an International Presence

We recommend Servcorp as one of the best virtual office companies for higher-end professional businesses and sales teams. It offers the flexibility of a month-to-month contract, a good range of included features, and access to international upscale office, and meeting space—all for a competitive price.
Servcorp Pricing
Servcorp's pricing structure is relatively straightforward. It offers three plans—the Address Package, the Communications package, and the Virtual Office Package, which is a combination of both. However, the cost of these pricing tiers is based on location. Servcorp charges monthly and requires no security deposit. Plus, your first month is free.
Servcorp Virtual Office Packages
Address Package

Communications Package

Virtual Office
Package

Pricing (Starts at)

$73/month

$73/month

$149/month

Business Address & Mail Management

✔

✔

Local Business Telephone Number & Receptionist

✔

✔

Hot Desk Hours

1 hour per day

0

3 hours per day
+ 2-5 days private office use
While Servcorp's pricing is approximately on par with Regus'.
Servcorp
includes more features, such as the use of physical office space, but has far fewer locations. Davinci's pricing, starting at $50 per month, is lower than both Servcorp and Regus in contrast.
Servcorp Features
Servcorp features a full range of virtual office, communications, office, and meeting space. All of its properties are A grade or higher and include a 5-star outfit with granite, marble, leather, and high-end original artwork. As a bonus, there's no "Servcorp" signage to distract your clients. Each office has an office manager, secretary, receptionist, and dedicate (trained) team members to manage mail and couriers.
Physical Address & Mail Services
You'll get a prime business address in one of Servcorp's office locations. Servcorp has 22 U.S. locations and more than 100 worldwide. The virtual office service provides full mail management and on-site support for administrative tasks.
Phone & Receptionists
If you choose a virtual office or communications package, your calls will be answered with your company name and transferred to your number. Servcorp provides you an online tool to be able to adjust the instructions to your receptionist instantly, such as if you want calls transferred to voicemail while you're in a meeting.
Physical Office Space
Servcorp includes the most access to physical office space in its plans and its office space A rated with Tier 1 internet bandwidth and Wi-Fi. You can book your meeting rooms online at any U.S. or global office location.
The amount of physical office time you get with Servcorp includes:
16 hours per month of private office or conference room at your home location
Three hours per day of co-working space at any location
Three days per month of private office space to use outside of your home city
In addition, you can add on a hot desk feature for $200 per month or a dedicated desk for $450 per month if you need co-working space. These are great options if you need to meet clients in an office setting or are traveling on business and need a swanky place to work.
Other Services
Servcorp provides all the office services you need whether you choose a virtual office with mail service, a communications package, or both. It also provides bilingual receptionists.
What Servcorp Is Missing
Servcorp doesn't offer legal services or order management like some of the other virtual office providers, and its prices aren't the lowest overall. However, you're guaranteed A-rated, high-quality locations and professionally trained staff, maintaining your upscale brand.
What Users Think About Servcorp
Servcorp earns five-star reviews on its virtual office and co-working amenities. As is common in the industry, reviews often reflect the features of one of its properties, like this review Servcorp's World Trade Center location.
How to Sign Up for Servcorp
Servcorp does not require any contract at all, whereas Regus and others require a longer minimum commitment and setup fees. In fact, all Servcorp plans are month-to-month with no setup fees. You can obtain your address and telephone number online and begin using it and your office space within one business day. Get started with Servcorp.

A registered agent typically serves as your company's registered business contact. However, Northwest Registered Agent goes farther by providing you with a virtual office in three of the states best known for tax savings—Delaware, Wyoming, and Montana. You'll get your own unique business address in one of those states and a phone number, along with mail scanning and forwarding, for just $50 per month.
Northwest Registered Agent Pricing
For a virtual office, you'll pay a flat rate of $50 per month with no setup fees. What makes Northwest Registered Agent great for startups is that it has corporate specialists who can help you form your company and can serve as your registered agent for a one-time, flat-rate fee of $125.
The cost of its virtual office add-ons varies based on the state and services chosen. For example, a second phone number might cost $9 or $10 per month, and a notary stamp costs $35.
Northwest Registered Agent Features
Northwest Registered Agent is a full-service business management firm that can help you establish your business and get your business licensed, as well as prepare your operating agreement and bylaws. It a great option for non-U.S. residents to form a U.S.-based business while establishing a virtual office address and phone number. It helps nonprofits startups too.
Physical Address & Mail Services
Like the other virtual office services reviewed above, Northwest Registered Agent provides you a business address you can use to conduct business, in any U.S. state. You'll have a portal to access your documents and get 365-days-a-year use of its registered agent service. Your mail can be scanned and forwarded to whatever address or post office box you prefer, typically the same day.
Phone & Receptionists
Northwest Registered Agent will provide you with a business phone number for any U.S. state. It forwards your calls to any number you choose. However, it doesn't offer a phone answering or routing service unless you select one of its four physical office hubs where live staff provide telephone answering, messaging, and secretarial services.
Physical Office Space
Northwest Registered Agent can assist you with office leasing, but it doesn't offer a standard feature of hot desks or corporate meeting rooms like most of the other virtual office firms provide.
Other Services
What makes Northwest Registered Agent great for startups is that it can set up your new business with the forms, registration, and legal compliance documents you need. It can help you form your new company, expand into multiple states, and provide corporate resources and consulting. It gives you much more than a virtual office address and phone number.
What Northwest Registered Agent Is Missing
Northwest Registered Agent doesn't have offices worldwide and lacks the kind of physical work and meeting space the other best virtual office companies have. For example, if you need to host clients on-site.
What Users Think About Northwest Registered Agent
Northwest Registered Agent receives solid reviews from business owners, with top-notch feedback for its hubs such as in Spokane, Washington. We don't currently have our own review of Northwest Registered Agent, but it's on our to-do list.
How to Sign Up for Northwest Registered Agent
You can sign up for a business address and phone number online for $50 by selecting the state you wish to do business in. When you complete the online form, you'll be able to choose add-on services. It also provides a phone number or email inquiry form to answer your questions during sign up. Get your $50 virtual office.
Visit Northwest Registered Agent
Alternative Solutions to the Best Virtual Office
| Alternative Solutions | Best for |
| --- | --- |
| PostScanMail | Entrepreneurs and solopreneurs who require mail and package handling only |
| PhysicalAddress.com | A good alternative to PostScanMail for firms that need document scanning and shredding |
| Shared office space | Business owners that want the benefits of a physical office without the cost |
| Co-working space | Solopreneurs and traveling executives who need access to office space and meeting rooms |
| Registered agent | Startups that want help setting up and registering their business |
| Virtual assistant | Companies seeking an administrative or office professional who works remotely |
Bottom Line
Virtual office companies help your business appear larger and more prestigious, and it gives you the flexibility to base your firm in a location other than where you reside. Virtual offices host a range of services, from receiving and forwarding mail, to live receptionists to take your business' calls, physical office space you can use as needed, and meeting room space.
Once you've found your virtual office and established your business address, consider hiring a virtual assistant to manage your administrative workload—from answering your business phone to responding to clients via email and more. Consider Time etc virtual assistant services. It can provide your business with instant credibility.