Call tracking software allows you to find where your phone leads are coming from – whether it's a print ad, Google ad, or link from another website.
We compared the top three call tracking services for small businesses: CallRail, CallTrackingMetrics and Convirza. Below you'll find an overview of their price, features and more:
Best Call Tracking Software for Small Businesses: CallRail
We recommend CallRail because it's the easiest to setup, least expensive, and gives you highly-detailed call tracking, including website and keyword-level.
CallRail

Call Tracking Metrics

Convirza

Starting Price

Learn More
$30/month

10 numbers
500 minutes
$19/month

+ $2.50 per phone #
+ 5-6 cents / minute
$199/month

10 numbers
1,000 minutes
200 analyzed phone calls
Main Features

Learn More
Call Tracking
Call Recording
Call Whispers
Call Routing
Voicemail
Call Alerts (email)
Call Tracking
Call Recording
Call Whispers
Call Routing
Geo-Routing
Voicemail
Call Alerts (email & text)
Call Tracking
Call Recording
Call Whispers
Call Routing
Geo-Routing
Call Alerts (email & text)
Can it transcribe conversations to text?

Learn More
No
Yes, and send alerts when certain keywords are spoken
Yes, and send alerts when certain keywords are spoken
Can you see what websites callers are coming from?

Learn More
Yes
Yes
Yes
Can you see what keywords callers are using to find your business?

Learn More
Yes, paid Google/Bing
Yes, paid Google/Bing
Yes, paid Google/Bing
Integrations

Learn More
Google AdWords, Hubspot, Marketo, Acquisio, Salesforce, Zapier
Google AdWords, Hubspot, Marketo, Salesforce, Zapier
Google AdWords, Acquisio, Doubleclick, Salesforce
Why We Recommend CallRail as the Best Call Tracking Software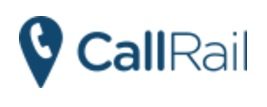 Regardless of the software you choose, call tracking software does essentially the same thing: It finds out where each of your callers came from – whether they found you on a billboard, were referred by a website, clicked on a Google ad, etc.
CallRail lets you do this for a price that's much lower than their competitors. Their software is also very easy-to-use. You don't need to know any programming, or understand any technical jargon. Despite the low price, they also give you a lot of handy features like an auto-attendant, call routing and voicemail. This means in addition to call tracking, you can use CallRail to setup a professional business phone system
We use CallRail at Fit Small Business and are very satisfied by their easy setup and detailed call reports.
If there's any downside to CallRail, it's missing some features that can be helpful to larger teams. It lacks geo-routing, for example, which can be used to separate calls by territory. The other programs we reviewed can also transcribe conversations for text, so a manager can more easily overview conversations.

CallTrackingMetrics is similar to CallRail, but offers a few more advanced features. For one, you can use CallTrackingMetrics to change the phone number on your website depending on where a visitor is located.
This feature, known as Geo-Routing is helpful for businesses who sell internationally, since they can show visitors a phone number for their home country. It's also helpful for larger sales teams who need to divide up customers geographically.
CallTrackingMetrics also provides an advanced tool that scans phone conversations and converts them to text. If any keywords are stated (such as, "setup appointment" or "not happy") you can send an alert to a manager.

Convirza comes out a bit more expensive than the other programs. This is because they offer not just call tracking, but call quality management as well. Like CallTrackingMetrics, Convirza can transcribe your phone conversations to text. Then, they run sophisticated algorithms to score how a salesperson performed, and how likely a caller was to buy.
This can be helpful for larger businesses who need better oversight over their salespeople, but can probably be passed up by smaller businesses.
How Call Tracking Software Works
When you get a phone call to your business, a call tracking system can tell you how that lead found you. It can tell you whether they found your number from a newspaper ad, Google search, billboard, referral from Facebook and anywhere else you advertise your business.
Call Tracking helps you measure the quality of your advertising channels. By transferring this data to your CRM, you can also measure how many conversions result from each source. Also, if your salespeople find it helpful, they can enable a "call whisper" that briefly reads the source of the caller as they pick up the phone.
Simple vs. Dynamic Call Tracking
There's 2 ways the call tracking can work.  The simplest way is by giving you a list of phone numbers to use in your various ad campaigns: 1 for your billboard ad, 1 for your Google ads, etc. All of these can be routed to the same phone at your business. Because visitors are dialing different numbers, however, the system can "remember" where they came from.
The second way is to track how callers find your website. This is possible by injecting code on your website that changes your phone number depending on the visitor's source. In other words, a visitor coming from Google might see 312-555-5867, whereas a visitor from Facebook might see 312-555-8920.
Dynamic Call Tracking Number Pools
To get the most information on your leads, you'll want to setup number pools. A number pool is a list of 10-20 or so phone numbers assigned to your website. When a visitor clicks on your site, they are "assigned" one of your numbers. If they wind up calling your business, the system will "remember" what website they came from and/or what keyword they typed based on the phone number they called.
Number pools require at least 1 phone number per unique visitor in order to work effectively. So if you have up to 20 unique visitors on your landing page at any given times, you'll need at least 20 phone numbers to accurately track their source.
CallRail vs. CallTrackingMetrics vs. Convirza In-Depth Review
---
Ease of Use: CallRail vs. CallTrackingMetrics vs. Convirza
Each of these programs handle call tracking a little differently. Here's how they compare: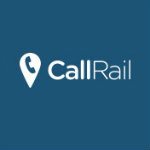 CallRail: CallRail is one of the easier programs to set up. They have a simple wizard that guides you through the process step-by-step. For dynamic tracking, you just need you to pick your phone numbers, then copy/paste the code onto your website
As an additional option, CallRail lets you assign number pools to specific sources. For example, you can assign 10 phone numbers to Google paid searches, 5 phone numbers to Bing paid searches, and so on. This is helpful if you want to track Google paid keywords, for example, but aren't too interested in the other sources.
For a simpler approach, CallRail also lets you "track all website visitors" with a single number pool.
Once setup, CallRail begins working immediately. From your dashboard, you'll be able to view the source of calls ("Ref Domain" to the right), along with the date and duration. Under "Source Type" (to the left in the photo) CallRail is also able to identify paid vs. organic traffic on Google, Bing, Yahoo or Facebook.
To the far right, you can also find the keywords they used. You'll probably notice many of our searches are "not provided." This is because CallRail can only track paid searches – they can only find keywords when the visitor clicks on a Google/Bing ad. None of the programs we reviewed (nor any we are aware of) can track keywords on organic searches.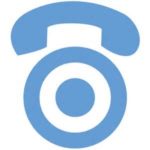 CallTrackingMetrics: Setting up CallTrackingMetrics can be a bit more complicated at first. Once you grasp the menu, however, it's just as simple as CallRail. Also, like CallRail, you can only track keywords on paid searches, NOT organic searches.
To reach the menu where you setup your number pools, click "Numbers" then "Tracking Sources." Like CallRail, you can go the simple option and apply a single number pool to track all visitors. To do this, select "Referral" under "Quick Source Setup."
You can also assign a separate number pool for each website you want to track. CallTrackingMetrics gives you a little more flexibility than CallRail, since you can enter any website you want (you're not limited to just Google, Bing, Facebook, etc.) To do this, you'll need to use the "Source Triggers" menu, which can be rather complicated. Check out this support article for a walkthrough of source triggers.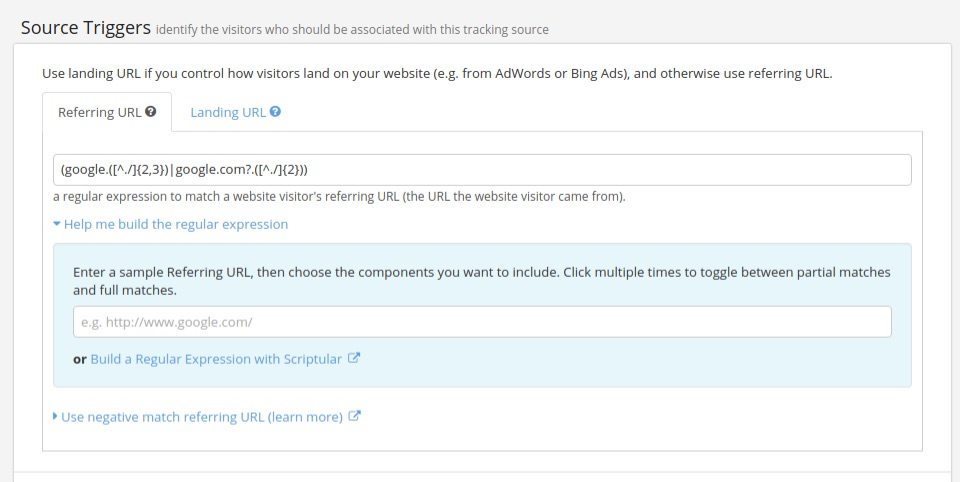 With an advanced account ($99/month), you can also setup a feature called Geo-Routing. This allows you to change phone numbers based on a visitor's location. In other words, a visitor from France can automatically be shown a French phone number; a visitor from Italy an Italian number, etc. In the US, you can even display the closest area code to a visitor.

Geo-Routing does not give you any tracking benefits (since you can already see a visitor's location on caller ID anyway), but it can help you establish trust with a visitor.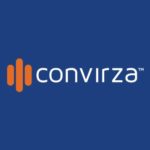 Convirza: Convirza is similar to CallTrackingMetrics. You get a lot of options for dynamic number insertion (including Geo-Routing), which unfortunately also makes things a bit more complicated than CallRail. This PDF explains the process of setting up dynamic numbers on Convirza.
---
Price
All 3 providers charge based on the number of phone #s you need and the number of minutes you use. To give you an apples-to-apples comparison, we looked at two different volumes of numbers/minutes:
CallRail
CallTrackingMetrics
Convirza
Price for 10 phone numbers, 1000 minutes
$55/month
$89/month
$199/month
Price for 20 phone numbers, 2500 minutes
$130/month
$181.50/month

$216.50/month "advanced" edition, adds Geo-Routing and Salesforce integration
$289/month
All the pricing in this table is based off local phone numbers. If you want, you can also purchase toll free numbers, but this will come at an additional cost.
A phone number is required for each advertising channel you want to track (i.e. billboard, newspaper, postcard). For dynamic tracking of websites and keywords, you'll also need at least 5-20+ phone numbers in your number pool. For dynamic tracking to work properly, you need 1 unique phone number for each unique visitor on your site (at one time). To figure out how many phone numbers you need, check out your website's traffic during peak hours.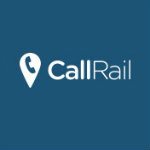 CallRail: CallRail has two editions. The "Starter" package gives you 10 phone numbers and 500 minutes/month for $30/month. You can buy additional phone numbers for $3 each (or $5 toll-free) and additional minutes for $0.05 per min.
The "Pro" package gives you 20 phone numbers and 2,500 minutes for $130/month. Additional phone numbers & minutes are cheaper at $2.50 each ($4.50 toll-free) and $0.45 per min, respectively.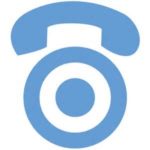 CallTrackingMetrics: CallTrackingMetrics has a lower base price of $19/month, but this does not include any phone numbers/minutes. You'll have to pay $2.50 per local number ($4.50 for toll-free) and $0.045 per minute. As you can see from the table above, this makes their cost a bit higher than CallRail.
CallTrackingMetrics also charges extra for some of their advanced features. Their "advanced" edition gives you access to Geo-Routing (which changes numbers based on a caller's geographic location) and Salesforce integration. This comes at a base price of $99, vs. $19 for the standard edition.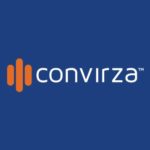 Convirza: Convirza starts at $199/month for 10 phone numbers and up to 1000 minutes/month. Additional numbers are $3 and minutes are $0.04. Convirza has several advanced editions available, but you have to call for pricing.
---
Additional Call Tracking Features
All 3 providers give you these call features:
Call Whisper:

Play a short message before incoming calls are connected that says the source of the caller. (This is only heard by agents answering the call.)

Call Recording:

Automatically record calls and listen to them from your dashboard. You can insert a message (i.e.

"This call will be recorded for quality assurance"

) to comply with call recording regulations.

Caller History:

View past conversations you've had with a caller, including any notes you've saved.
The rest of the features vary from program to program. Here's how they compare: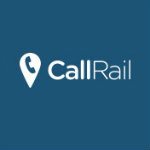 CallRail: CallRail has a few additional tracking features. In particular you can create click-to-call forms to add to your website. When a visitor fills one out, you can receive an alert via text, or email, so you can respond to them immediately.
CallRail has a unique dashboard called "CoPilot" where you can view caller information in real-time. As soon as a call comes in, the dashboard shows their name, location and previous conversations. If you integrate your CRM or Gmail account, you can even pull up CRM records and email history, respectively.
From the "CoPilot" dashboard, you can also send/receive SMS text messages using your CallRail phone numbers.
Another unique feature is CallRail's special package for medical businesses that is compliant with HIPAA and HITECH regulations. It has separate pricing, which will vary depending on your call volume. (See more here)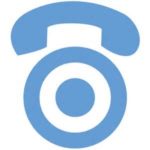 CallTrackingMetrics: CallTrackingMetrics also has click-to-call forms and SMS messaging. Their texting is a bit more advanced, as you can actually track texting so the same way you track calls. You can also setup auto-responses via text. So in a sense, you can use CallTrackingMetrics as a simple SMS marketing system.
The other powerful feature of CallTrackingMetrics is their speech analysis. The system automatically transcribes calls and identifies keywords, such as "wrong number," "appointment" or "upset."
Based on these keywords, you can trigger a number of actions. For example, remove wrong numbers from your reports, apply a special tag to customers who schedule an appoint, or alert a manager when a customer appears upset.
Like CallRail, CallTrackingMetrics can also be setup to be HIPAA compliant, but it takes a little more manual work.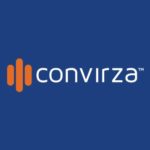 Convirza: Convirza's additional features revolve around call analysis. It's similar to CallTrackingMetrics, but a lot more advanced. Convirza's algorithms look for phrases and speech patterns to score how likely a lead is to buy and how well your salesperson performed.
This video shows Convirza's conversation analytics in action:
Using the results of the test, you can trigger emails or other actions. For example, you might want to notify a sales manager when a hot lead slips through the cracks. You can also trigger updates in your CRM. For example, if a customer schedules an appointment, have the opportunity stage automatically updated. (See more here)
---
Additional VoIP Features
All 3 providers also give you VoIP call routing features. This includes an auto attendant to greet callers and sophisticated call routing tools to make sure the right person at the office receives the call.
IVR Menu:

Setup an auto attendant that greets customers and gives them a list of options to direct their call – i.e. "press 1 for customer service, press 2 for sales."

Call Routing:

Setup sophisticated calling patterns. For example, ring salesperson A first for 10 seconds, then salesperson B for 10 seconds, etc. Or, ring multiple phones at once.
Also note, most VoIP phone providers give you these tools already. If you're interested in learning more about VoIPs, check out our guide to the best VoIP systems for small businesses.
Here's the additional VoIP tools each program offers: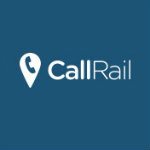 CallRail: CallRail offers 2 additional VoIP features:
Call Scheduling: Get calls to route to different numbers depending on the time of day, or day of the week.
Voicemail: If a call is not answered, route it to voicemail. You can listen to the voicemail recording on your dashboard, next to all of your other calls. Both services also offer voicemail-to-text transcription, but potentially at a higher cost.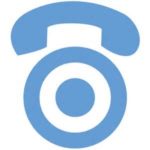 CallTrackingMetrics: CallTrackingMetrics also provides Call Scheduling and Voicemail.  With an advanced account, you get advanced call routing options: Call queues allow you to distribute calls to employees based on who is available (read more here). You can also route calls geographically. In other words, assign a call to the salesperson who "owns" the territory the call is coming from.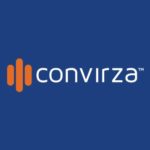 Convirza: Convirza does not have additional VoIP features.
---
Integrations
The last piece of the puzzle is how call tracking software can integrate with the rest of your business software.
Each of the programs we reviewed integrate with Google Analytics & Adwords. This allows you to create an "event" every time somebody calls. Other types of integrations include CRMs (such as Salesforce, Insightly ) and marketing automation programs (such as Hubspot, Marketo).

Here's how each of the programs compare: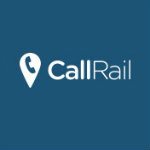 CallRail: An integration with Salesforce allows you to save data like lead source/keyword within your CRM. Through Zapier, a 3rd party integration service, you can do the same thing with Zoho CRM, Hubspot, Insightly and more.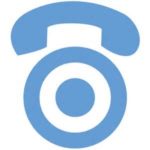 CallTrackingMetrics: CallTrackingMetrics also integrates with Zapier, which means you can automatically send call data to many different CRMs and marketing programs. See more on their integrations page here.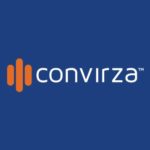 Convirza: Convirza does not integrate with Zapier. It does offer official integrations, however, with Salesforce, Acquisio, Doubleclick and more. Read more about integrations on their website.
---
The Bottom Line
CallRail is the only program we found that offers sophisticated call tracking without bells and whistles to drive up the price. Creating a number pool and adding a single line of code to your website will let you track what website each of your phone leads are coming from.