6 Best Call Tracking Software
This article is part of a larger series on VoIP.
Keeping track of how leads find your business isn't easy. However, the best call tracking software simplifies the process by automatically attributing a lead's actions to a specific PPC keyword or campaign. In addition, a call tracking service attributes the call to a marketing action, routes it to an agent, and displays customer information.
The following call tracking service providers are the best based on our research:
Call Tracking Software

Starting Price

Key Features

Tracking Features

Our Rating

$39 per month plus usage

Intelligent call routing
Local and toll-free numbers in 80+ countries
Multichannel call attribution





Tracks chat messages
International tracking numbers

4.36 out of 5

N/A

$30 per account

Customizable reporting
Lead management
Tool grouping based on campaign

Tracks ecommerce
Keyword tracking

3.84 out of 5

N/A

$25 for 200 minutes, 15 numbers

Intelligent call routing
Real-time call analytics
Filter call logs

Trackable extensions to any number
Call routing based on caller history

3.81 out of 5

N/A

$45 per month for 10 local numbers

Quick text templates
Agent performance reports
Facebook integration

Automated call scoring through CallScore
Plans with numbers and minutes included

3.77 out of 5

No monthly fee, $4 phone numbers, 8 cents per minute

One year of data storage
Manual scorecards
Pay-as-you-go plan options

Geo routing
Outbound call tracking

3.48 out of 5

N/A

No monthly fee for $3 local numbers and 6.5 cents per minute

Automated call flow editor
Custom branding
Detailed data collection

Trackable international phone numbers
Automated partner management features

3.31 out of 5

N/A
CallTrackingMetrics: Best Overall & Best for Multi-channel Tracking
CallTrackingMetrics

Overall Score:
4.36

OUT OF

5
i
Our score is based on a weighted evaluation of dozens of similar products and services conducted by our experts.
What We Like
Mobile apps for iPhones, Androids, and iPads
Supports bulk text messaging campaigns
Open application programming interface (API) for custom integrations
What's Missing
Entry-level plan doesn't include smart routing and automation features
Usage costs can get pricey for companies with high call volumes
Spam detection is an extra charge per caller
CallTrackingMetrics Pricing*
Business: $39 per month plus usage for basic call routing and Google/Bing integrations
Marketing: $99 per month plus usage for intelligent routing and connections to Facebook and HubSpot
Contact Center: $299 per month plus usage for agent performance reports and Salesforce/Zendesk integrations
Enterprise: Custom pricing for solutions offering personalized training, dedicated tech support, and a service level agreement (SLA)
*Usage charges are extra and include per-minute and phone number fees. Pricing is based on monthly payments. Users can also pre-pay annually for a discount.
CallTrackingMetrics (CTM) is a scalable call tracking service offering dynamic number insertion (DNI) and robust conversation intelligence. DNI automatically attributes a specific number to each ad source so that you can track effectiveness. CallTrackingMetrics stands out because it monitors not only phone calls, but also text and chat messages and forms. All subscriptions include click-to-call ads and ad extensions. It also comes with popular voice-over-internet-protocol (VoIP) business phone features like call recording and call whisper.
Additionally, the service uses artificial intelligence (AI) to identify keywords while your caller talks. From there, the AI tool automates actions. For example, if a caller says "cancel" during a conversation, the system could automatically email an account manager.
CallTrackingMetrics also provides local and toll-free numbers in more than 80 countries. Only Ringba comes close to this by offering numbers in over 60 countries, whereas CallRail supports four. However, CallTrackingMetrics doesn't include free phone numbers or minutes in its subscription. If you prefer more inclusive packages, consider Retreaver or WhatConverts.
Pricing starts at $39 per month, plus usage. You can save money by paying annually, and all plans feature 30 days of free call tracking service. Additional usage charges include $1.25 to $3.50 per phone number and 3.5 cents to 6.5 cents per minute, depending on plan tier and phone number type (local or toll-free).
CallTrackingMetrics Features
Intelligent call routing and automation: Select their Marketing plan to benefit from a GeoRouter that automatically sends callers to an agent near them or directs them to a specific rep based on their previous actions. This plan also includes intelligent word detection, which triggers actions according to verbal cues. WhatConverts also offers geo routing at a lower monthly cost.
Multi-channel call attribution: CallTrackingMetrics traces the source for most forms of communication, including phone calls, texts, chats, and forms. Call details include the ad, channel, keywords, and website pages visited, along with their call history.
Phone and text options: Choose from local, vanity, or toll-free tracking numbers in more than 80 countries, or use the GeoContact feature to display local numbers to your customer. Plus, CallTrackingMetrics provides five- and six-digit shortcodes needed for bulk text messaging.
WhatConverts: Best for Tracking Ecommerce Transactions
WhatConverts

Overall Score:
3.84

OUT OF

5
i
Our score is based on a weighted evaluation of dozens of similar products and services conducted by our experts.
What We Like
More affordable with potentially fewer usage costs than other services
Ability to attach source data to ecommerce orders in WordPress
Tools to assign and calculate lead and sales values
What's Missing
Spam detection not available with plans or as an add-on
No mobile apps
Lacks intelligence and automation features
WhatConverts Pricing*
Plus: $30 per account for up to 12 numbers, up to 610 minutes, and Bing and Google integration
Pro: $50 per account for up to 29 numbers, up to 1,205 minutes, and the report builder
Agency: $200 for unlimited accounts, up to 133 numbers, 5,670 minutes, and client account access
Free trial: 14 days
*Included plan minutes decrease for every phone number added.
WhatConverts is call tracking software offering advanced lead management tools and a powerful reporting engine. Moreover, it's the only call tracking service provider on our list that tracks ecommerce transactions. Their monthly packages come with call recording, transcriptions, and campaign and keyword tracking.
While WhatConverts and CallTrackingMetrics both support automatic call routing, only WhatConverts plans include phone numbers and minutes. In addition, all packages support custom branding, although only the Agency version works for tracking more than one business. Unlike CTM, WhatConverts can't track text messages unless you add a third-party integration through Zapier.
WhatConverts has a unique pricing system. It provides a sliding scale to pick how many local or toll-free phone numbers you want, and then see how many minutes the plan comes with. For example, for the $30 Plus package, you could choose six local numbers and get 335 minutes. Check out WhatConverts to find the right plan for your business.
WhatConverts Features
Ecommerce data: Connect your Shopify, BigCommerce, Squarespace, or WooCommerce account to WhatConverts to view transaction marketing data tracking in your dashboard or via email. You'll see source details for web visitors and buyers to help you easily trace return on investment (ROI).
Lead management: Internal users can help qualify leads and calculate lead value before sending the data to your customer relationship manager (CRM). Moreover, your sales agents can use filtering and grouping tools to generate lists by campaign or keyword and qualify up to 50 leads in 15 minutes. If you want a solution that includes even more sales tools, consider auto-dialer software.
Flexible reporting: Unlike CallRail or Convirza, WhatConverts reports are fully customizable, down to the branding. Personalize not only what type of data, but also chart formatting and scheduling options.
Retreaver: Best Call Tracking Software for Tight Budgets
Retreaver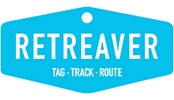 Overall Score:
3.81

OUT OF

5
i
Our score is based on a weighted evaluation of dozens of similar products and services conducted by our experts.
What We Like
More affordable for small teams just starting to use call tracking software
Dynamic call routing based on caller history is a standard feature
Ability to add trackable extensions to any number for a promo code offer
What's Missing
No live chat customer service option
No mobile apps or spam detection
Text messaging and text source tracking isn't an option
Retreaver Pricing*
50 Calls: $25 for 200 minutes, 15 numbers, $1 per extra number, and 5 cents per minute over
250 Calls: $65 for 1,000 minutes and 15 numbers
500 Calls: $125 for 2,000 minutes and 25 numbers
2,500 Calls: $525 for 10,000 minutes and 25 numbers
5,000 Calls: $1,000 for 20,000 minutes, 50 numbers, and 47.5 cents per minute over
*Use the online calculator to get a cost estimate, then receive your quote via email or phone call.
Retreaver is an innovative, pay-as-you-go service offering 15 numbers and 200 minutes for just $25. By comparison, you'd pay nearly double this amount for phone numbers alone when using Convirza ($4 per number) or Ringba ($3 per number). However, Retreaver charges an extra 1 cent per minute for live call controls like call transfer and hold.
This call tracking service comes with intelligent call routing, automated workflows based on caller data, and conversion reporting. Unlike CallTrackingMetrics, integrations with HubSpot and Salesforce don't require you to subscribe to a mid- or upper-tier plan. Plus, it provides plenty of analytics and reporting data, but slightly less customization than found with WhatConverts.
Since Retreaver is a pay-as-you-go service, it may be harder for you to estimate your monthly costs, since the charges increase according to volume. If you would feel more comfortable always knowing what your costs will be, use a subscription-based call tracking service like CallRail.
Retreaver Features
Call tagging: Like WhatConverts, Retreaver supports webhooks for creating automated workflows, such as generating post-call tasks or automatically pushing source data to integrated third-party software.
Intelligent call routing: Leverage specific call routing rules and conversion data to send callers to certain extensions or play a prerecorded message informing them that they've already claimed a promo code, for example.
Call logs and call flows: Use Retreaver's dashboard to filter call logs according to number, campaign, call source, or call endpoint. From there, you can access call flow data for individual callers to examine where calls start and end.
CallRail: Best for Subscription Plans With Trackable Phone Numbers
CallRail

Overall Score:
3.77

OUT OF

5
i
Our score is based on a weighted evaluation of dozens of similar products and services conducted by our experts.
What We Like
Team performance management included with mid-tier package
Entry plan integrates with Facebook
Apps for both Android and iPads
What's Missing
Call transcripts and form tracking only with the most expensive package
Phone numbers limited to the U.S., U.K, Australia, and Canada
Customer service by email or support ticket only
CallRail Pricing
Call Tracking: $45 per month for 10 local numbers, 500 minutes, and 100 text messages (SMS)
Call Tracking and Lead Center: $75 per month to add 500 softphone minutes and team performance management
Complete CallRail Platform: $175 per month to add 100 form submissions and 10,000 call transcription minutes
Free trial: 14 days
CallRail is a call tracking solution that uses a subscription-based plan similar to WhatConverts, with a starting price that includes phone numbers and minutes. While extra numbers and minutes cost slightly more with CallRail, your total cost of ownership (TCO) may be lower. For instance, CallRail charges $45 for 10 numbers, 100 text messages, and 500 minutes. In contrast, WhatConverts cost $30 for 10 numbers, no text messages, and 110 minutes.
All CallRail plans include call recording, scoring, and forwarding. You don't need to pay for a higher plan tier to access HubSpot, Facebook, APIs, or webhooks. However, if you want to integrate with Salesforce, you may prefer Retreaver, since CallRail charges an extra $65 per month for Salesforce integration. Additionally, conversation intelligence and advanced call flows are upcharges.
With prices starting at $45 per month, CallRail is a good alternative to pay-as-you-go call tracking software like Convirza. The entry plan comes with most essential integrations and standard features, making it a good option for small businesses.
CallRail Features
CallScore: Unlike manual scoring found with Convirza, CallRail provides automated call scoring. It uses machine learning (ML) and call metadata to automatically develop lead scores for you.
Agent performance: Set up each one of your agents as a CallRail user to enable performance-based reports, and pull details according to missed calls or call outcomes by agent.
Quick texts: Create text templates in the lead center to save time. These let you send a text to missed callers or customers without writing a new message every time.
Convirza: Best Pay-as-You-Go Call Tracking With Advanced Routing
Convirza

Overall Score:
3.48

OUT OF

5
i
Our score is based on a weighted evaluation of dozens of similar products and services conducted by our experts.
What We Like
Geo routing and call flow builder included in all plans
Includes voicemail boxes for each account
All plans offer one year of data storage
What's Missing
Conversation analytics only via add-on subscription plus usage fees
No live chat for account customer service
Usage costs may be higher than other call tracking software
Convirza Pricing
Starter: No monthly fee, $4 phone numbers, 8 cents per minute, and 1.4 cents per text
Professional: $69 per month for $2 numbers, 5 cents per min, 1.2 cents per text, white-glove onboarding, and API access
Agency: $179 per month for $1 phone numbers, 4 cents per minute, 1 cent per text, white labeling, and dedicated account manager
You Build It: Contact them for pricing for high call volumes and enterprise customizations
Free trial: 21 days
Convirza is call tracking software offered in pay-as-you-go or bundled subscription plans. All packages come with call recording, call downloading, and call routing. With Convirza, you can track local, toll-free, and text-enabled numbers.
Additionally, Convirza provides geo routing and a call flow builder as standard features, whereas you'd need the $99 per month package to get these tools with CallTrackingMetrics. However, Convirza lacks the advanced conversation intelligence and automated call score generation your small business might need that is found in some CallTrackingMetrics plans.
Convirza's pay-as-you-go plan charges more for phone numbers and minutes compared to Ringba. Even so, the Professional plan starts at $69 per month and comes with white-glove onboarding, which is useful if your business needs installation assistance.
Convirza Features
Intelligent routing: Send calls attached to tracking numbers to specific agents based on your pre-set rules. Plus, all Convirza plans support geo routing to direct calls according to state, ZIP code, or proximity to your agent's location.
Manual scorecards: Develop custom scorecards assigned to tracking numbers or agents. Agents can add comments during the call, and supervisors or other agents can respond to messages. Plus, you can tag the call and export the file as a portable document format (PDF) file. If you prefer automated scoring, consider CallRail.
Outbound tracking numbers: Convirza is the only call tracking service on our list advertising outbound call tracking capabilities. Sales reps enter a pin and then dial a tracking number to automatically connect source data to the call.
Ringba: Best Call Tracking Service for White Labeled Platforms
Ringba

Overall Score:
3.31

OUT OF

5
i
Our score is based on a weighted evaluation of dozens of similar products and services conducted by our experts.
What We Like
Automated interactive voice response (IVR) call flow editor
White labeling for custom, branded platforms for employees, partners, and clients
User access to private networks of active call buyers and sellers
What's Missing
Lacks the comprehensive knowledge base found with other providers
Plan information and features less defined on the website―harder to decide which version is a good fit
No mobile app
Ringba Pricing
Basic: No monthly fee for $3 local numbers and 6.5 cents per minute, $4 toll-free numbers and 7.5 cents per minute, and 1 cent per minute for call recording
Premium: $99 per month for $2 local numbers and 4.5 cents per minute, and $3 toll-free numbers and 5.5 cents per minute, and 0.5 cents per minute for call recording
Enterprise: Completely customized plan available with a quote
Free trial: 14 days
Ringba is inbound call tracking software offered through both pay-as-you-go and bundled package options. It stands out for offering customizable white labeled platforms that are especially ideal for agencies and pay-per-call networks that want to feature branded services.
The platform's visual editor and your ability to host Ringba on your own domain give you control over how your channel looks and feels. While other providers offer white label services, they often cost more than Ringba and offer less customization.
Like CallTrackingMetrics, Ringba offers international phone numbers in more than 60 countries, but you'll have to ask Ringba for their international calling rates. Additionally, Ringba doesn't offer a mobile app or SMS support, and call recording costs an extra 5.5 cents to 1 cent per minute. If you want call tracking software with call recording included, consider Convirza or CallRail.
If your agency handles pay-per-click (PPC) marketing or advertising on behalf of clients, Ringba may provide better pricing and features for your business than other platforms. Alternatively, if you want tracking numbers through a pay-as-you-go plan, Retreaver may be the better option as it has a lower total cost of ownership.
Ringba Features
Custom branding: Use a drag-and-drop visual editor to design your platform, automate partner updates, and develop branded notifications, registrations, and integrations.
Call flow management: Route calls according to demographics, interests, locations, keywords, or agent availability. The visual editor makes it easy to create custom voice response menus rivaling some of the best interactive voice response (IVR) systems.
Data collection: Built with agencies in mind, Ringba collects far more details than other call tracking platforms. Information includes homeowner data, lifestyle habits, personal financial information, and interest profiles.
How We Evaluated the Best Call Tracking Software
While call tracking services are similar to some of the best business phone systems, call tracking software provides more data about your marketing campaigns and advertisements. The best call tracking tools offer smart routing functions, advanced reporting features, and call recording. We evaluated providers by looking at solutions providing a mix of general and advanced features in various package tiers.
CallTrackingMetrics earns the top spot for a call tracking service with omnichannel routing, scoring 4.36 out of 5 in our evaluation. It provides a user-friendly interface, intelligent call routing, and mobile apps. Although it doesn't come with a free trial, you'll get the first month free once you sign up.
Learn how we evaluated the best call tracking software providers by clicking on the tabs below:
25% of Overall Score
We looked at which call tracking providers publish pricing information and which offer a free plan or free trial. In addition, we assessed monthly subscription costs and checked for the ability to lower overall cost by paying annually.
25% of Overall Score
We examined each provider to determine if they offer popular call tracking software features like real-time analytics, intelligent call routing, and call recording. Plus, we looked at the availability of customer relationship management (CRM) integrations.
25% of Overall Score
We explored solutions offering advanced tools like manual or automated lead scoring, caller intelligence, and conversion tracking. Additionally, we checked for mobile call and keyword tracking along with non-CRM integrations.
25% of Overall Score
We evaluated each call tracking service based on popularity, special or standout features, ease of use, and the overall value for the price.
*Percentages of overall score
Bottom Line
Call tracking software helps you get a higher return on your PPC advertising efforts. Moreover, you can use data from your online and offline campaigns to enrich your customer profiles and to discover what's working―and what isn't. Your call management system may already include call tracking features; if not, or if your business needs more features than your system provides, try one of the best call tracking software providers on our list.
CallTrackingMetrics is our top pick as the best call tracking service. It features mobile apps, international numbers in more than 80 countries, and tracks calls, texts, forms, and chat messages. Learn more about CTM or sign up to get the first month free.