Call screening technology lets users see who's calling and provides them with the ability to accept, decline, block, or route specific numbers. Identification details typically appear on your phone's screen. Call screening features are commonly free and empower users with the ability to only answer calls that are worth your company's time.
RingCentral provides call screening features as well as other business phone features like conferencing, an automated attendant, and integration with third-party business software. The company even offers a 7-day free trial so you can try it out for yourself. Click the link below to get started today.
What Is Call Screening & How Does It Work?
In basic terms, call screening is technology that recognizes the characteristics of a telephone call and provides the user with the tools to decide how to answer the call, or whether to answer the call at all. In most phone systems, users can see who's calling and either connect, send it to voicemail, or block the number from ever calling again.
Screening software recognizes the number of the caller and displays it on either your phone's screen or your desktop app (unless they've paid for local number masking or have blocked their number), depending on the hardware you use to make calls. In some cases, it will also take that phone number and look for a match in your system's contacts list. If it finds a match, you will see the caller's name as well as their number.
Call screening features have been in both personal phones and business phone systems, such as voice-over-internet-protocol (VoIP) and virtual phone services, for many years now. While many users may take the feature for granted, it can be extremely helpful in saving employees time and energy, as they are not wasting time on low-priority or near-constant SPAM calls.
"Call screening is important more than ever since 80% of our calls are solicitors, spammers, and salespeople taking up time and energy from our day-to-day calls."

– Kevin Tash, Los Angeles-based digital marketing agency Tack Media
---
×
Free Ebook: How To Choose Your Business Phone System
×
Free Ebook: How To Choose Your Business Phone System
Call Screening Benefits for Businesses
It's hard to imagine a scenario where call screening isn't helpful. After all, the ability to see who is calling your number and deciding whether or not to answer it is a useful feature for any busy employee who can't afford to waste time answering spam calls or having any conversations not immediately relevant to their job.
Here are a few cases where call screening is especially beneficial:
Salespersons: Sales representatives usually count on their commissions to make a living. As such, they need to always be focused on making sales and can use call screening to determine which incoming calls are worth answering.
Young startups: Free services that cannot afford VoIP services like RingCentral can still have a professional phone presence thanks to free services like Google Voice, which greets calls and asks for their name before forwarding them to your end.
Spam haters: According to a study by Orion, nearly half of all call traffic in 2019 will be robocalls. Messages from scammers aren't going anywhere, and call screening features are your organization's first line of defense in avoiding spam.
All told, the positives of a call screening module far outweigh the negatives. These features ensure that you block out distracting and meaningless phone conversations. They also protect you from malicious actors who are plaguing the world's phone networks. Virtually all types of business users can make use of the technology.
Call Screening Costs
Perhaps the best thing about call screening is that it is often bundled into a phone system for free. From complete VoIP platforms like RingCentral to basic systems like Google Voice, call screening is a ubiquitous feature.
Costs for call screening modules depend on what kind of internet phone system you have:
Virtual phone systems: There are free virtual phone systems, like Google Voice, that allow you to screen calls. Other paid systems, like Grasshopper, start at $29 and offer more advanced features like a free toll-free number.
VoIP phone services: Prices for VoIP services range anywhere from $12.99 per user, per month for Phone.com all the way up to $55 per user, per month for the most expensive version of 8×8.
Landline systems: Most landline business systems come with some sort of call screening functionality. Landline phones are much more expensive than their internet-based counterparts, and providers like Verizon can cost as much as much as $435 dollars per month for five lines.
No matter what type of phone service you have, you'll probably have a call screening feature bundled in with it. The technology has been around for so long at this point that it is practically expected in a modern telephony system.
Call Screening Features
Call screening and other VoIP business phone features are important parts of everyday phone use. First, the phone service usually recognizes the number and will automatically greet the caller with a voice greeting, where they are asked to say their name. Then, the recipient of the call is informed of this information on their screen. The recipient can then either answer, block, or route the call to voicemail via on-screen call options.
Call Greeting
When someone calls your business, RingCentral and other solutions will automatically answer the call for you with a voice greeting. They might say something to the effect of "Thank you for calling [your organization]. Please say your name at the tone." The system then takes that voice recording of the name and forwards it to your phone. During the process, a phone system will also recognize the phone number and look for a match in your contacts list.
Caller ID Message
Once the phone service has taken the name and number of the caller, you will get a notification on your mobile app, your desk phone, or any other compatible device you are working on. This can either be delivered via an audio message when your phone rings or as an on-screen transcription of the caller's name.
Call Options
When you know who is calling your line, your phone service will likely provide you with a set of options for managing the call. You can accept the call and get connected with the caller, or you can hit decline to send them right to your voicemail inbox. You can also choose to block the call, which automatically blocks the number from reaching you ever again. This is especially helpful for stopping known spam callers.
Call Screening Providers
Call screening features can be found in just about any virtual phone service or VoIP system. Not only that, but the feature will usually be turned on by default when you start using the service. There are providers to meet virtually every business need and budget possible.
Some of the more notable call screening providers include: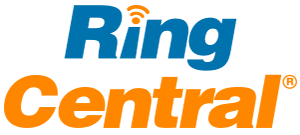 RingCentral is not just a business VoIP phone service. It's a complete office communications platform. The platform lets you screen calls whether you are on a desk phone, a mobile app, or your computer's desktop. Click the button below to start your free trial.

Grasshopper is a virtual phone provider that provides call screening and a toll-free business number starting at just $29 per month. Grasshopper even comes with a limited free trial so that you can try out the system's features for yourself.

Google Voice a virtual phone system that provides business users with a free local business number. Not only that, but it also provides a free call screening feature that greets callers and asks for their name before forwarding them to you. Click the link below for more information.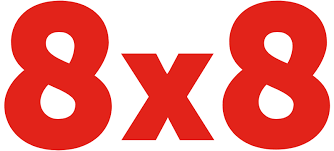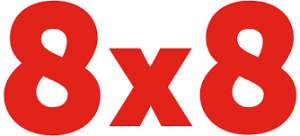 8×8 is a VoIP service that comes with the option to see who's calling as well as the ability to block calls or send them directly to voicemail. The service also provides unlimited international calling to up to 47 countries, which makes it ideal for companies with an international business presence. Click the link below to learn more.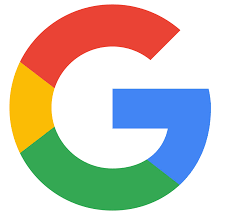 If you have one of Google's flagship Pixel 3 phones, you can enjoy the latest in call screening technology right now. When someone calls your phone, you can tap the "Screen call" option. Google's artificial intelligence (AI) assistant will ask who's calling and why, while providing you with a real-time transcript of how the caller responds. While this feature is exclusive to Pixel devices right now, the feature is being rolled out to newer Motorola handsets and other Android devices in 2019.
×
Free Ebook: How To Choose Your Business Phone System
×
Free Ebook: How To Choose Your Business Phone System
Pros & Cons of Call Screening
Call screening functionality is going to be beneficial for the vast majority of business users. With that in mind, there are some scenarios where it may not be the best fit. Here are some pros and cons of call screening features.
Pros of Call Screening
Positive aspects of call screening include:
Efficiency: Call screening features ensure that you are only having important, useful phone conversations at work.
Security: Call screening keeps you safe from robocalls, scammers, and other kinds of nefarious spam calls.
Professionalism: Having an automated voice greeting can make your organization sound more established over the phone.
Cons of Call Screening
Negative aspects of call screening include:
Human error: Call screening is only as effective as the humans who choose the calls. Your call screening module is useless if you still answer every single call.
Privacy concerns: Your callers may be distrustful of you if your organization asks for their name as soon as they call. This can be true whether or not you track such data.
Spam proliferation: Nearly half of all phone calls made in 2019 will be spam. Even the most careful call screeners will likely still get connected with the occasional malicious caller.
Tips for Getting Past Call Screeners
Because call screening technology is so common in phone systems, if you are a sales representative, or otherwise do a lot of cold calling, you've probably come across an automated call screener recently. Trying to get past gatekeepers and answering services can be frustrating in the best of times, let alone when you need to close a sale. Therefore, if you are trying to get past a call screener, there are some best practices to keep in mind.
Helpful tips for getting past call screeners without being labeled as spam include:
Use a Local Number
Your call is far more likely to get picked up if you are using a valid, local telephone number. Some VoIP providers offer the ability to mask your toll-free number and appear on caller ID as a local phone. Taking advantage of such features could make a huge difference in getting your call picked up.
Know the Purpose of Your Call
Many screening modules allow callers to state their name, the purpose of their call, or both. Be sure to state your purpose clearly and directly, as you may have as little as ten seconds to give this information to the auto-attendant. It might even be helpful to have a few lines written down on a Post-it so you always have it ready.
Leave Voicemails
The scourge of spam calling has gotten so bad in recent years that many people simply don't answer any call from an unknown number anymore. Fortunately, most phone systems now offer voicemail-to-email transcription, so people can quickly check on messages in their inbox. You will have a much better chance of getting in touch with someone if you leave a voicemail and state the reason for your call.
Frequently Asked Questions (FAQs)
What devices support call screening?
Virtually any device you use for calling will have call screening options, whether it's a handset, a mobile app, or a desktop interface.
Can I choose what calls get screened?
Yes. In RingCentral, and most other solutions, you can go into your settings menu and set filters for specific numbers. For example, you can choose to only screen calls from numbers not already in your contacts list.
Can I automatically block all calls at specific times, like when I'm on vacation?
Yes. Most business phone services have an option to set business hours that can reject all calls between specific times. You can choose to either block calls or send all callers directly to your voicemail inbox so you do not miss any messages.
Bottom Line: What Is Call Screening?
Call screening is one of the most helpful advancements that telephony technology has ever had. The technology recognizes phone numbers, asks them for their information, and lets you know about incoming calls. This empowers you to filter out unnecessary or malicious calls and free up your line for only your most important conversations.
If you are looking for a phone service with call screening, we recommend RingCentral. The services gives you full control over who gets to reach you and also provides conferencing and automated attendant features. Learn more about it by starting your seven-day free trial by clicking the link below.