The term "call screening" is a broad phrase that refers to a telephone call handling technology. It allows you to decide whether or not you want to answer a call, block it, transfer it, and so on based on who is calling. In the past, this was done using hardware like answering machines and later, caller ID interfaces. Today, however, call screening is much more efficient thanks to software that streamlines the process.
Call screening software can be beneficial for businesses as well as for personal use, offering a wide variety of features to help you route callers where they need to go, or even to report a caller as spam and block them from calling again. Call screening has existed as long as answering machines have, but as technology has improved, it is now one of the most handy features for controlling your daily phone call volume.
What Is Call Screening & How Does It Work?
In loose terms, call screening software refers to programming that evaluates incoming telephone call information based on different aspects. There is more than one way to screen your calls, including filters like the time and date of specific calls, looking at the caller ID profile, which business the caller represents, and so on. Screening your calls can mean many different things, but for most screening services, some options might include:
Call routing
Send callers to voicemail
Answer or decline calls
However, today most call screening software goes beyond those very basic options and offers more advanced features. Note that the business phone system you choose will determine what these advanced features are; some, like Google Voice, give you quick and no-frills service with a free package while others, like RingCentral, give you more advanced options as a paid subscription.
Call Screening Benefits
If increasing agent productivity is your end goal, then call screening can help you achieve it in so many ways. By showing you who is calling, you can then choose how to handle the call: decline and send to your spam caller list; forward to someone in another department; answer the call; or many other options. Call screening technology eliminates the guesswork between caller and agent, making it easy to route them to the appropriate extension and eliminating spam calls in the meantime.
Call Screening Features
Different services will have different features, but call screening can be as complex or simplistic as you like. Some of the most convenient call screening features are:
Automated attendant: This feature allows you to set up a virtual receptionist that will not only answer calls, but guide them to their desired extension. An auto-attendant also helps to eliminate robocalls because it requires a human to choose a menu option. If there is no option chosen, the call will automatically be cut off.
Block and spam: Of your different call screening options, the ability to block unwanted callers is one of the most useful. If you are getting many automated calls in a day, you can set options to block all unknown numbers or specified telephone numbers, preventing spam callers from ever reaching your number again.
Apps and extensions: Many phone providers offer a mobile app, a Google Chrome extension, and sometimes both. Choose whatever call screening options you like without leaving your active screen, or take business calls with you on your personal smartphone.
Call Screening Providers
Although call screening technology can be as simple as glancing at the caller ID on your phone, a business setting might need a more complex alternative to handle a large volume of calls. Here are five of our favorite providers; each offers a unique service based on your company's size:
RingCentral

Large and rapidly growing companies that are looking for an entire business communications solution will get the best use from RingCentral. Giving users a voice-over-internet-protocol (VoIP) phone plan, desktop and mobile apps, and a myriad of business phone features and call handling options, RingCentral also offers users a free 15-day trial.
Grasshopper

Grasshopper a virtual phone provider that is ideal for very small businesses, startups, and solopreneurs. It offers a great set of stock features like analytics and reporting, voicemail transcripts, and call transferring options. Although it offers three different service tiers, note that the features do not grow with each tier—the number of telephone lines does. Visit Grasshopper to learn how to begin your free seven-day trial.
Google Voice

Startups and companies with a very tight budget can find Google Voice a great virtual phone solution. Google Voice gives all Google users a free secondary telephone number and a good set of base features like voicemail, text messaging, and call handling options, including block and report a number as a spam caller.
8×8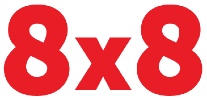 A VoIP phone service with a specialty in international calling, medium to large businesses with frequent business overseas are 8×8's target audience. Like RingCentral, 8×8 is a full business solution that offers additional services like video conferencing, unlimited international calling, and desktop and mobile apps. 8×8 offers a free 30-day trial for users who would like to try before committing to a payment.
Google Call Screening
Google's line of Pixel 3 phones and any models above offer users a very useful "screen call" option. This is a feature nested within the Settings menu of the phone, and, when enabled, will automatically decline and report robocalls as well as send texts to unknown numbers, asking them to identify themselves.
Call Screening Pros & Cons
It's hard to imagine a scenario where call screening isn't helpful. After all, the ability to see who is calling your number and deciding whether to answer it is a useful feature for any busy employee who can't afford to waste time answering spam calls or having any conversations not immediately relevant to their job. That said, the feature is not without a few drawbacks:

| Call Screening Pros | Call Screening Cons |
| --- | --- |
| Efficient: Call screening lets you filter your calls how you want to, allowing for maximum efficiency during the workday. | Spam: Unfortunately, there's no way to get around it: You will encounter a fair number of spam calls no matter which service you choose. |
| Many options: With several great call handling options, you can find a screening method that works best for you. | Confidentiality: Callers might be concerned about their privacy if you inform them that calls are recorded. |
| Useful information: Gather information and track patterns to learn more about your daily call volume. | Human error: To maximize call screening efficiency, you must first understand all the features and know how to put them to the best use. |
Tips for Getting Past Call Screeners
If you work for a call center or in an environment that does a lot of cold calling, you've likely been met with a call screening guard or answering service or two in your line of work. These can be frustrating when you're trying to do your job, but there are some helpful tips for getting past call screens and possibly getting a call back from a client.
Leave Voicemails
People who are distrustful of unknown names and numbers are likely to abide by the idea that if it's important, then you'll leave a message. Take advantage of voicemail inboxes and do leave a message, including your name, the nature of your business, and a callback number. This is especially helpful for people who choose to read their voicemails rather than listen to them.
Be Clear & Direct
Screening software often sifts through robocalls by prompting users to state their name and the nature of their business before directing them to their desired extension. Be direct and very clear when you're speaking to any automated software to prevent being identified as a spam caller.
Use a Local Number
When you call from a telephone number with a local area code, your call is far less likely to be put through a hefty screening process. When deciding on a business number, ensure that you pick something that is local to your area and less likely to be ignored or sent to spam.
Frequently Asked Questions (FAQs)
Can blocked numbers still call me?
No. When you use the proper call screening techniques, blocked numbers should not be able to initiate contact whatsoever.
What do I do if I keep getting unwanted calls & texts?
If things start to get serious and become a harassment problem, you can report the telephone number to the Federal Trade Commission and it will be investigated more thoroughly.
Does it cost money to screen calls?
Call screening options are generally included in your phone service, so no, normally it does not cost anything additional to screen calls.
Bottom Line
Call screening is an important way that businesses can maintain and manage their calls, ensuring that they're properly routed to the proper agent or department quickly and efficiently. There are many ways that you can screen your calls, but software that helps streamline the process makes it much easier to do so.
If you're ready to start using call screening, but are still not sure which business phone system is best for you, check out our e-book on How to Choose Your Business Phone System. This e-book will not only provide you with more information about other business phone features, but will also help you prepare for implementing your new phone system.