Best Business Insurance for LLCs for 2022
Choosing insurance coverage for your limited liability company (LLC) depends on the type of risks faced by the business. For example, most LLCs need general liability, but those that offer professional services also need professional liability coverage. We've chosen the seven best companies for providing LLC insurance depending on your needs:
CyberPolicy: Best for Providing Real-time Quotes From Leading Insurance Companies

CyberPolicy is an online property and casualty insurance platform that works with top-rated carriers to search out the best policy for their clients. It uses a questionnaire driven by artificial intelligence (AI) to get to the heart of a business's insurance needs and then pairs that business with the best carriers.
| CyberPolicy Strengths | CyberPolicy Weaknesses |
| --- | --- |
| AI-driven application | May provide estimate price points instead of quotes from insurance companies |
| Multiple quotes available to compare | Customer service, claims processing, and financial strength vary by available insurance company |
| No brokers fees | |
| Has cyberrisk assessment tools online | |
Available Policies
In addition to general liability insurance, CyberPolicy offers a variety of key policies, including:
Additionally, LLC owners can get specialized policies like cyber insurance and directors' and officers' insurance (D&O). Those using vehicles for work might want to inquire about commercial auto insurance too.
Costs
For BOPs that include general liability, CyberPolicy pricing starts as low as $30 per month. This minimum premium can increase to $70 per month or more for small businesses with higher risk, such as construction companies. Other minimum annual premiums include:
Professional liability insurance: $840
Commercial auto: $3,840 to $4,200
Additional Features
CyberPolicy uses the latest technology to help ascertain what type of insurance a company needs, how much coverage is required, and which carrier has the best policy. It partners with major national carriers such as Chubb, Progressive Commercial, and Hiscox, giving customers the confidence that they'll get quality protection for their business.
Policies can be chosen within minutes of starting the application, with coverage commencing in as little as 24 hours.
The Hartford: Best for Workers' Compensation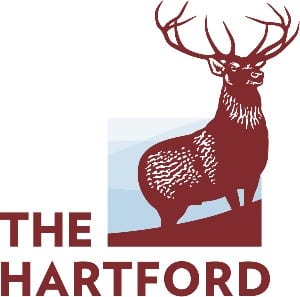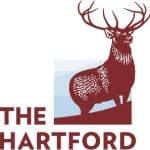 Workers' compensation policies can be frustrating, especially when you're hit with a bill after a premium audit. The Hartford's XactPAY Payroll Billing, a pay-as-you-go workers' comp plan, simplifies the audit process by using actual payroll data to charge an accurate premium every month. This way, there are no surprises when the audit comes, and you can budget policies confidently.
| The Hartford Strengths | The Hartford Weaknesses |
| --- | --- |
| Well-established reputation as a trusted insurance provider | Doesn't have online chat assistance |
| Extended reporting periods for injury claims | Doesn't provide insurance in Alaska, Hawaii, and New Jersey |
| 170 payroll providers like QuickBooks | The Hartford's mobile app only caters to claims for auto and home insurance |
| Industry-specific business owners policies | May not always get the quotes after applying online |
| | |
Available Policies
The Hartford is widely known as a small business insurance leader, with all types of commercial insurance available. Aside from workers' compensation insurance, LLC owners can get one of the most comprehensive BOPs available. The Hartford also offers general liability and professional liability to a multitude of industries.
What makes The Hartford's workers' compensation coverage unique is how it provides the following for your LLC:
Medical Provider Network: The Hartford prides itself on its extensive network of more than one million providers that are equipped for treating workplace injuries.
Prescription Drug Features: More than 65,000 pharmacies nationwide can provide prescriptions at no expense to the injured worker.
Needle Stick Reimbursement Program: This pays for the initial testing of employees and their patient if they're injured with a needle.
Nursed Back to Health Program: The Hartford can provide experienced nurse care managers to coordinate care, treatment, and therapies.
Costs
Like most insurers, The Hartford tailors prices specifically to each LLC. When calculating the cost of workers' compensation, they consider the job classification of employees and how much risk their work includes, the business' payroll, and an experience rate modifier that represents the business' claims history. As such, rates vary widely from a few hundred dollars a year to thousands.
For all types of insurance policies, The Hartford is most competitive for professional industries where employees work in an office setting. Its BOP starts as low as $300 annually, and you can add an endorsement to get more coverage for as little as $100.
Progressive Commercial: Best for Commercial Auto Insurance

Where many commercial auto insurance companies limit the types of commercial auto policies they will write, Progressive Commercial has the most comprehensive list out there. It'll underwrite everything from a standard auto used for business to tow truck insurance and food truck insurance. We find Progressive Commercial to be the most comprehensive commercial auto insurance company with the best reputation.
| Progressive Commercial Strengths | Progressive Commercial Weaknesses |
| --- | --- |
| 45 years of commercial business experience | Brokers commercial lines (except auto) out to other carriers |
| Auto coverage for vehicles as large as semi-trucks | Works with independent agents, so customer service can vary widely |
| Commercial vs Personal Insurance Assessor Tool | No chat option |
| Offers nine different kinds of discounts for commercial auto policyholders | Cannot file a claim through Progressive for any other insurance policy save for commercial auto |
| A+ (Superior) Rating by A.M. Best | |
Available Policies
Progressive Commercial underwrites more than one million commercial auto vehicles in-house. However, it brokers out its other commercial policies, including general liability, professional liability, workers' compensation, and cyber insurance. LLCs looking for a comprehensive policy that covers both liability and business property can get a BOP through Progressive Commercial as well.
Costs
The costs for Progressive Commercial business auto insurance vary widely, depending on the year, make, and model of the car as well as the driving history of the employee behind the wheel. That said, Progressive Commercial's average monthly cost in 2020 for commercial for-hire truck insurance ranged from $640 for specialty truckers to $982 for other transportation truckers. This was for business auto and contractor customers―many of whom would have an LLC business ownership.
Additionally, Progressive Commercial offers numerous discounts, including some for:
Having three or more years of business experience
Maintaining a BOP or general liability policy
Paying in full at the beginning of the policy
Additional Features
Progressive Commercial wants to make sure that business owners understand what they need and how to get the right policy to fulfill that need. To that end, it's created two useful tools to help business owners save money:
Commercial vs Personal Insurance Assessor: Business owners can use this to determine if a less expensive personal insurance policy will suffice for occasional business needs.
Vehicle Coverage Advisor: This helps owners get the right amount of coverage to protect against their risks.
Embroker: Best for Tech-based LLCs


Embroker is another online insurance brokerage that delivers fast quotes and allows LLC owners to purchase coverage immediately. However, its standout feature is insurance for tech startup companies backed by venture capital funds. These LLCs can get premium credits of up to 25% on essential policies. Plus, Embroker offers broad liability insurance for LLCs in the tech industry, including a unique errors and omissions policy that includes breach of contract claims.
| Embroker Strengths | Embroker Weaknesses |
| --- | --- |
| AI-driven application process | Doesn't provide payment plans |
| Provides packages for startups, law firms, and private companies | Offers insurance to select industries |
| Has online chat assistance | Additional fees may apply |
| Coverages are offered by notable insurance companies | |
| Can be insured in 15 minutes | |
| Can process claims via personal broker | |
Available Policies
Embroker excels when it comes to cyber insurance and data breach coverage, which includes technology errors and omissions insurance and professional liability coverage for tech companies. The company also has one of the least expensive directors' and officers' liability policies available and offers workers' compensation, professional liability, BOPs, and commercial crime coverage.
Costs
Embroker states on its website that it's difficult to give an exact estimation of costs for a business insurance policy because there are so many variables that go into the pricing. These variables include the type of insurance as well as the business' industry, claims history, and annual revenues.
For businesses with less than 10 employees, total funding of less than $5 million, and estimated annual revenue of less than $1 million, Embroker can offer an annual average professional liability premium for startups from $4,600 to $5,700.
Additional Features
Embroker is a true insurance technology (insurtech) company that has built an easier way for small businesses and startups to get coverage. By using AI-driven applications, it can customize policies based on the industry, size, and capitalization of a new company. Plus, Embroker has started developing its own policies with better pricing. Its largest appetite is for technology startups, where it can offer competitive pricing to meet the most robust insurance needs.
CommericalInsurance.net: Best for Low-cost Professional Liability

As an LLC, you know that getting the right policy for the absolute best price is important to your bottom line. CommercialInsurance.net helps you do just that. As an insurance referral service, it partners with more than 200 top-tiered insurance carriers, agencies, and brokers to shop your policy around. After a quick application, you're paired with the best candidate for your liability needs.
| CommericalInsurance.net Strengths | CommericalInsurance.net Weaknesses |
| --- | --- |
| Quotes are insurance carriers' best offers | Doesn't underwrite its own policies |
| Simple application | Financial strength, claims processing, and customer service will vary by insurance carrier |
| Knowledgeable representatives | No mobile app |
| Able to place high-risk industries | No online policy management site to handle multiple policies from various insurance carriers |
Available Policies
As their name suggests, CommercialInsurance.net offers the entire gamut of commercial insurance lines. Available policies include standard BOPs, general liability, and commercial umbrella insurance. LLCs can also get professional liability and workers' comp insurance through CommercialInsurance.net. Those needing specialty types of policies, such as cyber insurance and D&O, should speak with a customer service representative.
Costs
CommercialInsurance.net is a referral service, not an insurer, so it has no control over how much any one policy costs. However, because CommercialInsurance.net works with more than 200 partners, it can often negotiate some of the lowest prices available.
This may be particularly valuable for LLCs owners who need professional liability, a fairly expensive coverage with a median annual cost of $713. When it comes to other lines of insurance, LLC owners can expect to see costs competitive with the marketplace.
Additional Features
Unlike many top-tiered carriers and brokers, CommericalInsurance.net focuses exclusively on business insurance, leaving personal lines of insurance to everyone else. It has become a leading expert on which insurance carrier best suits a particular industry.
Understanding what the industry calls a carrier's appetite―the desire to underwrite a particular type of business―CommercialInsurance.net can get the best pricing for even high-risk industries that typically have a hard time finding reasonable insurance policies.
Chubb: Best for LLCs That Need Specific Coverages

Chubb is the world's largest publicly traded property and casualty (P&C) insurance company, and a leading commercial lines insurer in the US. On top of being present in 54 countries, Chubb also underwrites insurance policies by assessing and managing risks using insight and discipline. Regardless of the size of the LLC, Chubb will be able to provide specialized P&C coverages for your business.
| Chubb Strengths | Chubb Weaknesses |
| --- | --- |
| Has a mobile app that can be used by both Android and Apple users to process claims | No online chat assistance |
| | Few reviews from policyowners on their experience with Chubb |
| | Not all industries can be accommodated by Chubb's online quotes platform |
| Can offer quotes online | |
Available Policies
Depending on your business' industry, Chubb offers the following insurance policies when processing quotes online: general liability, BOP workers' compensation, professional liability, umbrella, and cyber enterprise risk management (ERM).
Additional Features
Chubb offers a comprehensive insurance product called ForeFront Portfolio 3.0. This consists of nine coverage parts designed to be flexible to your specific business needs. For LLCs operating with less than 250 employees, the following are available to you:
Option to separate $1 million worth of defense cost insurance for each coverage selected
Provides a short and simple application form to expedite application approval and premium quoting
On top of this, ForeFront Portfolio 3.0 provides add-ons for businesses who are qualified to get the add-ons after choosing Employment Practices Liability Insurance (EPLI) as one of their coverages:
Lower retention at $2,000
No retention on "Side A" ForeFront Portfolio 3.0 Directors & Officers (D&O) Liability Insurance coverage part
Hiscox: Best for Micro and Small LLCs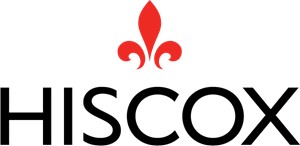 Hiscox provides various insurance policies designed specifically for small LLC businesses. It also specializes in providing specialized coverages for lower-risk companies and helping them get affordable coverage.
| Hiscox Strengths | Hiscox Weaknesses |
| --- | --- |
| Provides insurance coverages in 49 states, including Washington, D.C. | Coverage isn't available in AlaskaDoesn't provide specific equipment coverages for handymen |
| Policies are best suited to meet micro and small business needs | Some policies are outsourced to brokers |
| Received a 4.8/5 rating from a survey conducted by Feefo (an independent third party) | |
| | |
| Has discounts of up to 5% for buying more than two Hiscox products | |
Available Policies
Hiscox is best known for providing liability insurance to microbusinesses, and also to tailor-fitting policies to cover exposures in various industries. Coverages include:
General liability insurance
Cyber liability insurance
Workers' compensation insurance
Professional liability insurance
BOPs
Medical malpractice
Commercial auto insurance
Costs
Insurance rates will vary depending on the industry, coverage, the number of employees, location, and associated risk factors. Hiscox has, however, provided estimates for the following insurance policies:
BOP: $45 per month
Professional liability: $160 per month
How We Evaluated the Best LLC Companies
There are hundreds of commercial insurance carriers to choose from, so we focused on:
Financial stability: We first considered carriers with excellent or better AM Best ratings and brokers who work with top-tiered insurers.
Appetite and available policies: Knowing what industries and insurance types a company specializes in helped us identify options for many situations. However, we decided it was important to find carriers that, while specializing in one thing, offered the full array of commercial insurance lines for an LLC's shopping convenience.
Application process: We looked for carriers and brokers who make the application process simple and intuitive.
Costs: Insurers rarely share premium information, in part because insurance pricing is highly individualized. However, some do list averages and minimum premiums on their sites, and others include information about discounts.
Bottom Line
Just having an LLC doesn't tell you the type of insurance you'll need. To get the right quote, you'll need to provide the insurance carrier with the type of work you do, your overall exposure, and the total value of your business property. The best LLC insurance companies guide you through the process with an understanding that you aren't an insurance expert and are relying on their knowledge to help protect your business.