Babysitting & Nanny Insurance: Cost, Coverage & Providers
Nanny insurance refers to policies for individuals who care for children in a residential setting and protects their assets by covering risks common to the profession. These risks all fall under liability, and general and professional liability are two of the most common policies. General liability insurance for babysitters typically costs anywhere from $300 to $1,400 annually and professional liability averages $1,000 annually.
The Hartford is the leading provider of nanny insurance and one of our best small business insurance providers. You can get a quote online or by calling and speaking with an agent. After obtaining coverage, you can immediately get the proof of insurance you need to let any potential employers know you are covered.
Visit The Hartford for a Quote
Who Needs Nanny Insurance?
Two categories of people should consider nanny insurance. The types of insurance to consider differ based on the category.
If you are a nanny, consider the policies we discuss in our coverage section below to see which one is right for you. Check if you meet the IRS standards for self-employment to determine if insurance is the right course to take.
You usually do not need first-party coverage because your work is done in someone else's home. Since no government agency regulates nannies, no government agency can issue a nanny license and require you to have insurance. Some
private organizations offer certifications
but, even in those cases, most do not have insurance programs.
Parents also need to think about insurance. When interviewing a nanny, discuss insurance expectations. Not only should you find out if they are carrying insurance, but you also need to establish what coverage you wish to or, in some cases are required to, provide.
For example, depending on the state, you may be required to provide
workers' compensation insurance
for the nanny. In Massachusetts, a family must purchase workers' comp if the nanny regularly works
at least 16 hours per week
. If you allow the nanny to drive your vehicle regularly, you need to consider adding them to your personal auto policy.
You may want to see our guide on how to hire a nanny. It walks you through the process step-by-step and gives you information on setting salaries and paying nannies correctly.
Nanny Insurance Policies Costs by Policy
| Coverage | Limits | Estimated Annual Premium |
| --- | --- | --- |
| General Liability | $1 million/$2 million | $300 to $1,400 |
| Professional Liability | $25,000/$50,000 | $900 to $1,100 |
| Surety Bonds | $100,000 | $1,000 to $5,000 |
| Abuse & Molestation | $25,000/$50,000 | Check to see if it is included |
Workers' compensation cost is calculated using a formula that includes your industry, claims history, and the number of employees. Given, the price can vary significantly even within the same industry.
When caring for children, risk management is of utmost importance. While actions such as those listed below may not reduce the actual premium cost, they can help reduce loss frequency and so have a long-term impact on managing your premium:
Written contracts: When a family hires you to watch their children, ensure there is a written contract explaining the scope of your responsibilities.
First aid: Preventing injuries and providing immediate care when necessary can stop problems and reduce the severity of injuries.
Nanny Insurance Coverage
| Insurance Type | What It Covers |
| --- | --- |
| General Liability | Third-party claims for bodily injury, property damage, and advertising injury |
| Professional Liability | Legal fees stemming from clients' accusations of professional negligence |
| Surety Bonds | Financial guarantee for the family against negligent actions by the nanny |
| Abuse & Molestation | Cost of investigating and defending allegations of abuse and molestation |
| Workers' Compensation | Medical bills and wage replacement when an employee becomes injured or ill because of their job |
The primary policy you need is general liability insurance, which protects you from claims of bodily injury and third-party damage. This is coverage for incidents where you accidentally injure a child or damage property in the home. Check with your provider to see if corporal punishment, abuse, and molestation liability are included or available as endorsements.
---
You will also want to consider professional liability insurance, which covers three categories: negligence, copyright infringement, and personal injury. As a nanny, the relevant category is negligence.
If the child you are watching becomes sick after eating some food that contains an ingredient they are allergic to, the parents could hold you responsible. This is a scenario where professional liability could be utilized. Because neither professional liability nor general liability covers everything, having both is a good idea.
Another example is, if you drive the children you watch to the park or school, the activity is typically covered under your personal auto policy because it is not your primary job to drive them. However, you should review the specific exclusions with your agent to determine if you need a separate commercial auto policy.
---
As a nanny, a surety bond is another option. It isn't a type of insurance policy but is a financial guarantee for the family—the bond provider agrees to pay claims the family makes against you. Surety bonds provide narrower coverage than a liability policy because they are tied to specific events.
Typically, three categories fall under the surety bond—if you:
Steal from the family.
Cause damages to their property.
Fail to provide contracted services.
---
This coverage can come included with general liability or is sometimes available as an endorsement. It helps with the financial costs of investigating and defending allegations against your business or employee of abuse and molestation. The limits for this coverage are usually lower.
---
If an employee is injured or becomes ill because of their job, workers' compensation helps with the medical bills and wage loss. It can also protect the business from liability. While workers' comp may seem like something an employer purchases for their employees, you can get a self-employed workers' comp policy—and you may even need one depending on the state laws.
---
Best Nanny Insurance Providers
There are few providers with dedicated information for nanny or babysitting insurance. The following list contains either a broker that can provide quotes for nanny insurance or a carrier with excellent customer service and general liability available for independent contractors:
The Hartford: Best Overall Provider for Nanny or Babysitting Insurance

The Hartford is an established carrier with insurance offered nationwide for solopreneurs, independent contractors, and even larger nanny staffing agencies. The Hartford has great customer service, account management, billing and resolve any claims filed without needing to contact other companies or services. It has hundreds of years of experience in insurance and provides general liability, independent contractor liability, and professional liability policies.
For more information on this provider, read our
review of The Hartford
. We go over its coverages and quoting process in-depth.
We received a quote for a general liability policy for $107 monthly. If you pay the premium in full, it is eligible for a discount. The quote was for a standard general liability policy with limits of $1 million per occurrence and $2 million aggregate.
Getting a quote, purchasing a policy, and managing it are all easily done online. If you have a problem, The Hartford has 24/7 service available to assist you, and if a claim is filed, its in-house claims team will walk you through the process.
Next Insurance: Best for Fast & Affordable Coverage

Next Insurance provides child care insurance for in-home and out-of-home care providers. Typically, its liability premiums are very affordable. An advantage of working with Next is you can get a quote and purchase a policy online quickly.
The entire process takes 10 minutes or less, and you do not need to speak to anyone or provide any documentation to get same-day coverage. This is different from The Hartford or Liberty Mutual. The Hartford can offer a quote, but you usually will need to call to finalize it, whereas Liberty Mutual does not offer any type of online quotes.
We received a quote for a general liability policy that included errors & omissions (E&O) for $48.42 per month, with $96.80 due on the first and last month of the period. The limits on the policy were $1 million per occurrence with a $3 million aggregate and $1 million per limit and aggregate for the professional liability coverage.
Next Insurance is a new insurance technology (insurtech) company that has put the digital experience at the front of what it does. You can get a quote, purchase and manage a policy, and file a claim online.
It also has an app for commercial lines that functions like a 24/7 call center. Hours of operation are Monday to Friday, 8 a.m. to 5 p.m. Central time.
Liberty Mutual: Best for Commercial Auto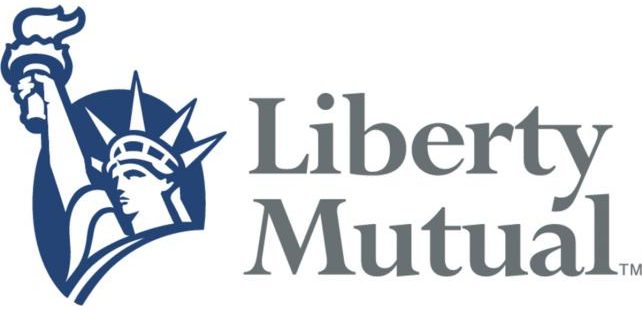 Liberty Mutual is a small business insurer with a great program for commercial auto insurance and can offer whatever type and level of coverage you need for your vehicle and has a wide variety of risk management and repair resources to help you prevent and resolve claims. As a bonus, it also sells the traditional insurance policies you would need to protect your nanny business.
Nannies may regularly transport their charges to all manner of events: doctor appointments, school events, sports practices, and shopping trips—just to name a few. Since these trips are part of your job, there may not be coverage under a personal policy if you get into an accident.
You cannot get a quote online, although it will reach out quickly once you request a quote to provide one. So if you're looking for a fast online quote The Hartford would be a better option. However, The Hartford has a lower appetite for commercial auto than Liberty Mutual, and biBERK and Next do not offer commercial auto insurance.
You can initiate a nanny insurance quote on its webpage. After filling out some contact information, you will shortly receive a phone call from a representative who will then work with you to help you find the right insurance.
In terms of coverage, Liberty Mutual offers all of the first and third-party commercial auto coverage. It also has a general and professional liability, commercial property, and workers' compensation insurance for your business.
Liberty Mutual is available nationwide. It has a 24/7 claims hotline. If you purchase roadside assistance, it also has a 24/7 roadside assistance line that can help with any problems you run into with your vehicle.
If you are a small business customer with Liberty Mutual, you can manage your account and bills online. It doesn't have much information available regarding other services available—except it does have a very large resource library for commercial auto risk management. All of those services are free to customers.
Unfortunately, it does seem to have a high level of complaints online and in the National Association of Insurance Commissioner (NAIC) database.
Get a Quote from Liberty Mutual
Au Pair in America: Best for Families Who Host an Au Pair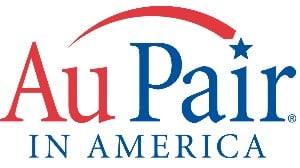 Au Pair in America is an association that helps families connect with au pairs. The benefit of working with this organization is it can help facilitate an au pair coming to the United States, and it offers both health insurance and professional liability coverage. The offerings through Au Pair in America are specialized—it will only be a good fit if your family hires au pairs. If you don't, then something less specialized and broader like The Hartford is a better option for you.
The insurance provided is included in the overall prices of its program. As stated, the plan is health insurance and professional liability. The professional liability has a limit of $100,000.
The organization does not provide any information on which insurance company underwrites the policy. It also does not list information on claim filing or customer service. However, there is a 24/7 emergency hotline indicated on its website.
Since there is no information on which insurance company underwrites the policy, we cannot provide a financial rating for this policy.
Get a Quote from Au Pair in America
biBERK: Best for Nannies Who Also Clean the Home

It is important to ensure the coverage you purchase lines up with the job you are doing so that there is no potential for a lack of coverage. If you have been hired not only as a nanny but as a housekeeper who is responsible for cleaning the home, biBERK is the provider you want. It insures an extensive range of industries, including cleaning and janitorial services. It is worth your time to give biBERK a try for its specialized coverage (see biBERK's state coverage map).
It is a great option depending on the state you are in and the coverage you're looking to purchase. If you want the full range of options, consider The Hartford. If you want something convenient like biBERK but don't want to worry if the insurance is available in your state, then Next is a great option.
We received a quote from biBERK for $1,304 annually. This is for a general liability policy with standard limits of $1 million per occurrence and $2 million aggregate. It also includes $3,000 in coverage for any cleaning equipment you may own.
After receiving a quote from biBERK, you can set up an account that will let you manage your policy, request documents, and pay your premium. If you need to file a claim, you can do that online or via phone. You can request a certificate of liability through its website.
Day Care vs Nanny Insurance
While both nannies and day care workers care for children, the two are very different:
Nannies work in a family's home and function like an independent contractor or, in some cases, an employee of the family.
Day care workers work at a facility where children get dropped off, and day care centers typically watch many children from multiple families.
The day care is a business operation with different risks and insurance needs. Day cares are licensed and monitored for compliance by state agencies. Because of the size and scope, day care insurance is more complex, with higher limits than a nanny.
Bottom Line
Trust is central to a successful relationship between a nanny and their employer. It is essential that the families they work for know they can trust them not just to do the right thing but also to have the financial resources if something goes wrong. Nanny insurance protects nannies and their assets if a child becomes injured or their employer's property is damaged due to their service. In less than 10 minutes, you can get a quote from The Hartford.