Photographers can capture a moment forever, and the best photography insurance lets you focus on your craft without worrying about liability claims or what happens if your equipment gets damaged. The best insurance for photographers is also affordable, can be purchased quickly, gives you access to your documents when needed, makes it easy to provide a certificate of insurance (COI) to a venue where you are working, and is responsive when you have a question.
Using our proprietary rubric focusing on financial stability, customer satisfaction, convenience, and the policies offered, we reviewed leading insurance companies to find the six best photography insurance companies for your business:
Best Insurance for Photographers Compared
Company

Quote Process

Policy Purchase

Accessibility

Instant COI

Financial Rating

Online

Online or over the phone

24/7 call center

✓

A+ (Superior)

Online

Online or over the phone

Monday to Friday, 8 a.m. to 5 p.m. Central time

✓

A- (Excellent)

Online

Online or over the phone

Monday to Friday, 8 a.m. to 8 p.m. Eastern time

✓

A++ (Superior)

Online

Online or through its app

Monday to Friday, 9 a.m. to 6 p.m. ET

✓

A (Excellent)

Online

Online or over the phone

Monday to Friday, 8 a.m. to 8 p.m. Mountain time

✓

A- (Excellent)

Online

Online or over the phone

Monday to Friday, 7 a.m. to 10 p.m. ET

✓

A (Excellent)
The Hartford: Best Overall for Photography Insurance

Pros
Quickly get online quotes
Drone Insurance
24/7 claims service
Cons
No mobile app
No same-day coverage
You may have to call to finish the quote or be referred to another provider
Standout Features
A wide range of coverage for solopreneurs, professional studios, event photographers
Highly customizable coverage add-ons to fit your business
Convenience of a great digital experience for policy management
Nationwide availability and strong financial position
Financial stability: Founded more than 200 years ago, The Hartford has maintained a solid financial reputation. It is rated A+ (Superior) by AM Best.
The Hartford scored the highest because of its convenient 24/7 availability, online quoting process, specialty coverage, and superior financial rating. For photographers, it offers a number of highly customizable options, including drone coverage and off-premise equipment insurance. It has managed to implement many of the digital conveniences found with newer insurance technology (insurtech) companies.
From its online experience to in-house claims, it shows consistently it has put 200 years of experience into customer service. However, coverage is usually not available on the same day, and you may have to call to purchase the policy. It also has no mobile application for business owners. So, if that is something you are interested in, check out Next Insurance.
We received a quote for $485 annually for a business owner's policy (BOP). This was for a home-based business. The BOP had $10,000 in property coverage for the camera equipment with a deductible of $1,000. It also carried liability limits of $1 million per occurrence and $2 million aggregate. The liability contained product and completed operations.
The quote had customizable limits with liability as low as $500,000 and as high as $2 million per occurrence. You can add drone liability coverage for $137.
The Hartford has several different coverages that can fit any type of professional photographer, including off-premise business equipment coverage. This coverage is to help you with lost income if your equipment is damaged at a special event and you lose the income from it because of the damaged equipment.
---
With its great digital experience, working with The Hartford comes with convenience. Online, you can get a quote, sometimes purchase a policy, manage the policy, and file a claim. Its website is easy to use—whether you need to file a claim or contact the provider, you can find what you need within a few clicks.
The Hartford ranked third in J.D. Power's 2022 United States Independent Agent Satisfaction Study. This means independent agents have great experience working with the company.
The National Association of Insurance Commissioners (NAIC) monitors complaints filed with state-level departments of insurance. Complaints filed against The Hartford are lower than the national average.
---
Next: Best for Quick Quotes & Instant COIs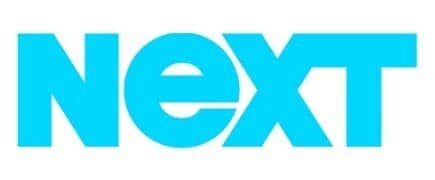 Pros
Easy-to-use website
Policy package options
Purchase policy online
Cons
Unavailable 24/7
Coverage options are not as extensive as a larger carrier
Does not offer commercial auto insurance
Standout Features
User-friendly app for your policy and claim needs
Certificate of Insurance available instantly for different venues
Get a quote online quickly and purchase a policy for same-day coverage
Licensed agents available to advise you on your insurance
Financial stability: Despite being founded in 2015, Next Insurance has already established its financial position with a rating of A- (Excellent) rating from AM Best.
Next Insurance has invested heavily in the digital experience and has a swift and easy-to-use quoting process. Within minutes you can get a quote and purchase a policy. If you have insurance, within seconds you can create and share a COI whenever a venue requests proof of insurance. This factor makes it a great option for photographers who regularly work with event venues. Through its app and website, users have 24/7 access to their documents. However, if a problem cannot be resolved online, there is no 24/7 call center.
Because Next is still a new provider, it doesn't have as robust of coverage options as a more established provider like The Hartford. While it offers the basics, if you are interested in more options for your business, then check out The Hartford.
We received a quote for a liability policy general liability that costs $200 annually. If paying monthly, the first and last months were due at purchase, and then you'd owe 10 payments of $16.67. This price is in line with its published costs. According to Next, 99% of its policyholders pay $17 or less a month for photography liability insurance.
Because it is a direct-to-consumer provider, its prices are usually lower. Customers can save up to 25% when purchasing insurance directly from Next.
Unfortunately, it did not give us any option to insure our camera equipment. However, it does offer commercial property insurance. According to Next, 63% of its photographer customers pay $27 or less monthly for property insurance.
---
Despite its newness, Next is establishing itself with exceptional convenience. Online, you can manage your policy, get an instant certificate of insurance (COI), and file a claim. There is an app (for iOS and Android), which functions like a 24/7 call center.
Through the app, you can create and share a COI anywhere. This makes it ideal for photographers who shoot at regular events and need to either include an additional insured or show proof of insurance.
---
Simply Business: Best for Saving Money by Comparing Quotes

Pros
Quickly compare quotes
Same-day coverage
Information on partner carriers
Cons
No mobile app for commercial lines
Claims filing process
Commercial property insurance may not be available online
Standout Features
Tailored coverage in real time to get the coverage you need while saving money
Quick and simple online quote process lets you compare quotes from top providers
COI available instantly after purchasing a policy
Works with top-rated carriers
Financial stability: While it works with top-rated carriers to provide quick insurance solutions, it is owned by Travelers. Travelers is rated A++ (Superior) by AM Best.
Simply Business is an online business insurance brokerage offering customers the ability to compare quotes from top insurance providers and purchase a policy. Within minutes you can get a quote and purchase a policy without speaking to anyone. Comparing rates from different providers and assessing which coverage is available for what price is an excellent way for a photographer to find the right policy.
As a broker, Simply Business is the only listed provider in this guide that lets you compare prices in real time from different carriers. However, it doesn't service the policy. This means you can request changes to your policy through it but if you have a claim, the carrier will handle it. If you prefer working with one company from the start to the end of your policy term, check out Hiscox. It is a provider that works with brokers, but you can purchase a policy directly through it, and it will be the sole point of contact.
We received four quotes for general liability insurance. Each one carried the same limit: $1 million per occurrence and $2 million aggregate, along with additional coverages that are part of general liability, like damage to premises rented to you and product completed operations liability:
$200 annually from Harborway Insurance
$299 annually from RLI
$347 annually from Hiscox
$350 annually from Accredited
Two of the quotes, RLI and Hiscox, indicated additional coverage was available. For Harborway, professional liability was available for an extra $48. RLI had $5,000 for tools and equipment included with the general liability policy.
You can also get quotes for other types of insurance, including workers' comp and cyber liability.
---
Simply Business is licensed in all 50 states and Washington, D.C. It offers online account maintenance where you can access your policy documents and request a COI. It also has the information you need to file a claim.
Customer reviews overall are positive for it. There are more than 800 reviews on Trustpilot, with 4.8 out of 5 stars.
Unfortunately, it is not open on the weekend. If you want to speak with a licensed agent or someone to assist you, its hours are Monday through Friday, 8 a.m. to 8 p.m. ET.
---
Thimble: Best for Freelance Photographers

Pros
Annual or short-term coverage
Customizable liability limits
Highly affordable policies
Cons
No in-house claims team
No 24/7 call center
Very difficult to reach a person during regular business hours
Standout Features
App lets you manage policies and claims and even purchase insurance
Short-term liability insurance available for special events
Create an instant COI through the app in 60 seconds
Get a quote and purchase a policy for same-day coverage in minutes
Financial stability: Most Thimble policies are written through Markel or National Specialty Insurance Company. Both are rated A (Excellent) by AM Best.
Thimble Insurance gives users the option to purchase insurance by the hour, day, or extended time. It is very difficult, if not impossible, to find another provider that offers short-term coverage with that level of flexibility. This insurance is ideal for a freelance photographer or a photographer with a day job. For example, if you work special events seasonally, you can purchase a policy for one month.
Thimble is only available during weekdays and does not handle its claims, although its app can function in many ways, including as a 24/7 call center. If you would like a provider that is available 24/7 and handles its own claims, then The Hartford would be the best option.
We received quotes for liability, property, and equipment the next day. The general liability carried $1 million in total coverage, and it had $25,000 in equipment and property coverage with a $500 deductible. It costs $480 annually.
The liability and property had multiple options to adjust the limits to fit your business. For example, you can select a liability limit of $300,000, $500,00, or $1 million.
---
Thimble is an insurtech with an iOS and Android app. You can get a quote, purchase a policy, manage the policy, and file a claim online or via the app.
This provider is a managing general agent (MGA), so it does not fall under the NAIC for complaints. However, Thimble has about 1,400 reviews on Trustpilot, with 4.6 out of 5 stars.
---
Full Frame: Best for Quick & Affordable Coverage

Pros
Very affordable insurance
Easy-to-use system
Quick-and-easy quote
Cons
Does not handle claims
No 24/7 call center
Available coverage limited to the specific program
Standout Features
Get a quote and purchase a policy in 10 minutes or less
Policy is affordable and created specifically for photographers
Through the online account, create a COI or manage your policy, payments, and claims
Insurance is available nationwide
Financial stability: These policies are underwritten by Fortegra, which is rated A- (Excellent) by AM Best.
Sometimes you want a simple and quick way to purchase insurance. Offering policy packages starting as low as $59 annually for event insurance or $129 annually for liability, Full Frame Insurance is the best provider for quick and highly affordable photography insurance. Full Frame offers a straightforward way to build coverage based on your needs, including equipment and professional liability. It has several policies to meet your photography or videography needs.
Unfortunately, it does not handle its claims, and while you have 24/7 access to your policy documents, it has no 24/7 call center. An alternative is Next Insurance. While it is similar to Full Frame with the coverage and cost, it provides an app that works like a 24/7 call center to manage the policy and claims and will handle the claims in-house.
If you just need short-term event insurance, it offers three-day event liability insurance that starts at $59. It comes with a limit of $1 million per occurrence and $2 million aggregate.
We received a quote for an annual policy that costs $271. This covered general liability and camera equipment. The gear limit provided was $5,000 per item and $30,000 aggregate. It had multiple levels of coverage for gear—as low as $1,000 per item and $5,000 total coverage to as high as $15,000 per item and $75,000 total equipment coverage.
The liability for the quote had an aggregate liability limit of $2 million.
For $30, you can add unlimited additional insureds to any of the policies.
---
Using Full Frame is convenient. You can get a quote in under 10 minutes, purchase the policy, and manage your documents—all online. If you have a claim, you can email or call. While there is no 24/7 call center, you can call and speak with non-commissioned licensed agents.
If you need to provide proof of insurance, COIs are available instantly.
---
Hiscox: Best for Global Coverage

Pros
Exists for small businesses
In-house claims department
Purchase policy online
Cons
BOP is not available in Alaska, Delaware, Florida, Kansas, Rhode Island, Washington, and Wyoming
No dedicated 24/7 customer service line
Online the limits are lower than if you call for a quote
Standout Features
Global coverage for photographers traveling to shoots
Get a quote and purchase insurance online and quickly
You can add additional insureds easily to your COI
Online account portal to access your policy and create a COI
Financial stability: Hiscox has the strong financial position you want to make sure your claims are paid. AM Best has rated it A (Excellent).
Most insurance companies limit coverage to a specific territory, usually the US and its territories—but Hiscox's coverage is global. This means if a loss happens for your business outside of the US, Hiscox will still cover it. So, if you are a destination photographer, whether for weddings, nature, or wildlife, Hiscox is the best provider for your business. Beyond its global coverage, you can get same-day coverage and manage your policy online.
However, it does not provide any mobile app for its policyholders and lacks a 24/7 call center. Sometimes it can be difficult to get a quote online for a limit higher than $300,000 to $500,000. If you need higher limits or want greater accessibility from a carrier, The Hartford is an alternative.
We received two quotes. One was for professional liability and cost $400 annually. It had a total limit of $1 million with a deductible of $500.
The other quote was for a business owner's policy (BOP) and cost $612 annually. Alternatively, you could pay the first and last month's premium and then 10 monthly payments. The BOP had a general liability limit of $1 million per occurrence and $2 million aggregate, and the BOP carried $25,000 in property coverage with a $1,000 deductible.
Hiscox has payment options, from paying in full or an upfront payment and 10 monthly payments. There is no upcharge for paying monthly.
Another advantage is that Hiscox usually offers same-day coverage on its policies.
It also recognizes the reduced risks that come with a home-based business and factors that into its pricing by offering a potential discount for any home-based photographers.
---
You can get a quote and purchase a photography policy online. It has online account management, including instant COI, changes to your policy, and loss runs. You will need to call and speak with one of its licensed agents for some changes.
It even offers global coverage in its policies, which is unusual. The only catch is you will need to ensure you are in the US, a US territory, or Canada when you file the claim.
While historically, Hiscox has had higher-than-average complaints, the level has been dropping steadily, and it now has average-level complaints.
---
How We Evaluated the Best Photography Insurance Companies
We determined the best insurance for photographers with our in-house proprietary evaluation system. In evaluating, we focused on the customer's needs. We paid particular interest to convenience, financial ratings (AM Best), customer service, types of policies offered, and the overall experience as a policyholder for a specific provider.
Most people only care about insurance when they need it. We ensure that we are recommending something that, should that moment come, you'll feel comfortable with when you make a purchase.
Frequently Asked Questions (FAQs)
Photography insurance is a combination of policies to protect your business and equipment. You will want first-party coverage (property) for your equipment and—if you own a studio—furniture and the business itself. You will also want liability for any claims against your business.
---
Photography insurance costs can vary, ranging from $200 to $800 annually for liability. Inland marine, for your equipment, can range from $200 to $2,500. Professional liability is $400 to $800.
---
Liability insurance can provide coverage if someone is injured due to your work. Professional liability can help if, while developing pictures, you damage the only available copies of an event. Property insurance assists you if your equipment is stolen or broken by a named peril.
---
Photographers will want to consider property and liability insurance. From there, it will depend on the type of business and what fits your needs the most. A broker like Simply Business is a good option here as the broker can help you determine the right coverages for your business needs.
---
Bottom Line
As a photographer, you are often invited to special moments in people's lives. Your clients will want to know that you have the right insurance if something goes wrong. The Hartford is our best overall provider of photography insurance and can provide the coverage you need. Get a quick online quote today.