7 Best Photography Insurance Companies for 2022
Photographers and videographers usually have three options for getting insurance: insurance carriers that create their own policies, brokers who can sell policies from several carriers, and professional trade associations, which can be the most affordable but typically require membership. Our picks for the seven best photography insurance companies include examples of all three:
Simply Business: Overall Best Photography Insurance Company

As an online broker, Simply Business works with multiple top-rated insurance carriers like Travelers and CNA to bring policies to small business owners. But the reason Simply Business tops our list is because of its easy application process that returns fast quotes from multiple carriers. This gives photographers a chance to choose the coverage that best suits their operations and budgets.
| Simply Business Strengths | Simply Business Weaknesses |
| --- | --- |
| Provides multiple quotes for photographer liability insurance | Photography equipment coverage not always available |
| Simple online application | Financial rating and claims process varies by carrier |
| Doesn't charge a brokers fee | No online account management |
| Online quotes and purchasing available | |
Coverage
Simply Business offers the two most essential coverages photography businesses need―general liability and professional liability―in a single package. Quotes typically include:
$1 million per occurrence and $2 million aggregate limits for general liability
$1 million per occurrence and $1 million aggregate for professional liability
$100,000 limit for premises rented to you
$5,000 limit for medical expenses for injured third parties
$1 million limit for personal and advertising injuries, such as defamation and copyright infringement
These limits aren't set in stone. You can opt for general liability limits between $100,000 and $2 million, plus professional liability limits as high as $3 million. Selecting higher limits increases your premium.
Additionally, Simply Business specializes in liability insurance, so you may have to buy property insurance elsewhere. The quotes we received include business personal property, such as coverage for your photography equipment, with limits between $5,000 and $25,000.
Costs
Simply Business offers a starting premium of $25.95 per month. While that premium is higher than what we found from other carriers and brokers, the policy includes professional liability and equipment coverage. More importantly, the coverage we found through Simply Business had limits similar to what we found elsewhere.
Hiscox: Best for Home-based Photographers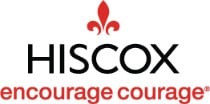 Hiscox is a top small business insurance carrier that offers quality products at affordable prices to a wide range of industries, including photographers. Its minimum premium for general liability is $350, plus photographers with home studios may qualify for an additional 5% off.
| Hiscox Strengths | Hiscox Weaknesses |
| --- | --- |
| Strong appetite for businesses with zero to 10 employees | Professional and general liability not available in Alaska |
| Discounts for home-based businesses and purchasing multiple policies | BOP not available in 31 states |
| Online quotes, purchasing, claims filing available | Some coverage outsourced to online brokers |
| | Doesn't have a mobile app |
Coverage
Photographers can turn to Hiscox for general liability, professional liability, and BOPs. In particular, Hiscox's general liability policy includes:
$2 million aggregate limit available online
$100,000 for premises rented to you
Up to $25,000 in optional business equipment coverage
Photographers can also opt for a BOP with coverage limits of $500,000 for their studios, $250,000 for the contents of their studios, and $10,000 for computer interruption and loss of electronic data. Other policies like commercial auto are available, but they're outsourced and won't be written by Hiscox.
Costs
Hiscox is one of the few carriers that lists its minimum premiums on its website. It takes some searching, but they are:
General liability: $350 per year
Professional liability: $270 per year
BOP: $500 per year
While few photographers pay the minimum, many can find affordable coverage through Hiscox. We've seen quotes in the $600 to $800 range for general liability and BOPs. Professional liability tends to be a bit more expensive—around $900 to $1,000 per year.
Other key cost features from Hiscox include a 5% discount for buying multiple policies, a 14-day, money-back guarantee, and no extra charge for choosing a monthly payment plan.
Hill & Usher: Best for All Media Professionals

Photographers, videographers, and media professionals should consider checking Hill & Usher. It offers Package Choice, wherein media professionals get the best property and liability coverages in a single insurance program.
| Hill & Usher Strengths | Hill & Usher Weaknesses |
| --- | --- |
| Combines multiple policies in a single, affordable package | Limited flexibility in coverage options |
| Can include drone insurance | E&O not available in Hawaii |
| Online application and quotes available | No online platform for policy management like claims processing |
| No deductible for E&O coverage | No online assistance for application |
| Can file claims online | Doesn't have a mobile app |
Coverage
The standout offering from Hill & Usher is its Package Choice program for media professionals. Offered to photographers, videographers, and design firms, Package Choice bundles essential photographer insurance policies, including coverage for:
Cameras and equipment, including rented and leased photography equipment
Studio contents
Computers, software, and data
Allegations of physical injury or property damage
Accusations of professional negligence
In the insurance industry, "program" typically describes a set of policies purchased by a group with similar risks. This allows small businesses to buy quality coverage at a lower price, but it can mean limited coverage options. Package Choice looks like a fairly robust program, as it offers general liability with up to $2 million per occurrence and $4 million aggregate limits plus several extensions and endorsements, such as coverage for valuable papers, records, and film.
Costs
The Hill & Usher site claims that the minimum premium for its Package Choice program is $500 per year in most states while coverage in some states may start at $400. They also offer basic policies with varying premiums below $500, including equipment-only options at $300 annually.
This price will most likely go up based on your business' risks, the coverage limits you select, and any endorsements you add to your package.
The Hartford: Best for BOP

The Hartford is another carrier with a long history of tailoring insurance policies for small businesses. For photographers, tailored insurance starts with a BOP that bundles general liability, property, and business income coverage, which includes damage to electronic data and lost income from cloud service interruptions automatically. Photographers can then customize their BOPs with potentially valuable endorsements like worldwide liability coverage.
| The Hartford Strengths | The Hartford Weaknesses |
| --- | --- |
| Broad BOP with industry-specific coverage options | Cost information only available by applying |
| Top workers' compensation provider | No chat assistance in application |
| Online quotes, purchasing, and claims reporting | No coverage in the following states: Alaska, Hawaii, and New Jersey |
| A+ (Superior) rating from A.M. Best | The Hartford's mobile app is limited to commercial auto and home insurance |
Visit The Hartford
Call for Quote: 888-219-3051
Coverage
As a large national carrier, The Hartford can provide photographers with more than general and professional liability policies. Photographers and videographers who work with the carrier can also get workers' compensation, commercial auto, and cyber liability.
The Hartford's standout policy for photographers, however, is its BOP, called the Spectrum® Business Owner's Policy. Like all BOPs, this one combines general liability, commercial property, and business interruption insurance. However, photographers can also choose a stretch endorsement that covers fraudulent transfers and contract penalties automatically, as well as optional coverage for:
Government fines after a data breach
Valuable papers and records
Lost income after electronic vandalism
Employee dishonesty
Costs
The Hartford, like many insurance carriers, doesn't list minimum premiums on its site. However, you can fill out an online application to see quotes listed in three premium levels: Good, Better, and Best. We found quotes for BOPs for a one-person photography business in the following ranges:
Good: $440 to $650—property and liability coverage only
Better: $500 to $800—everything in the Good level, plus hired and nonowned auto and a waiver of subrogation
Best: $950 to $1,200—everything in the Better level, plus data breach, drone coverage, and water damage liability
Photographers can also mix and match all the coverages offered to customize their BOPs further.
PPA: Best for PPA Members


Photographers who join the PPA, the largest nonprofit photography association in the world, get $15,000 of equipment coverage included in their memberships and can increase coverage at a low cost. The membership level that includes equipment coverage, data loss protection, and other features costs $27.92 per month or $323 per year.
| PPA Strengths | PPA Weaknesses |
| --- | --- |
| Equipment coverage included in membership | No policy management portal |
| BOP, general liability, and data coverage available | No online claim filing process |
| Online application and purchasing available | Limited flexibility in coverage options |
| Membership is not limited to those living in the US | Need to be a member in order to get the features |
Coverage
PPA members get $15,000 in equipment insurance automatically with a plan called PhotoCare, which pays the cost of replacing stolen or damaged items minus depreciation. Deductibles for PhotoCare start at $250 and increase an additional $250 for each subsequent claim. Breakage claims are subject to an additional $250 deductible.
PPA coverages include:
PhotoCare: This option provides equipment coverage limits of up to $15,000, and its costs are included as part of your PPA membership. It should be noted that membership needs to be activated for the coverage to take effect. Deductibles include $350 for replaced equipment and $50 for repaired equipment.
PhotoCare Plus: This option increases your equipment coverage to $100,000 and covers the full replacement cost up to your policy limits. There's a deductible of $250 per loss. Its coverages are more expensive as compared to PhotoCare. You can find additional details here.
PPA General Liability: The general liability policy from the PPA provides standard coverage amounts of $1 million per occurrence and $2 million aggregate. Drone coverage is available with this policy, with limit options of $50,000 and $25,000.
The PPA does offer a BOP, but members must call in for details and a quote.
Costs
While limited as to how much you can tailor your coverage, the PPA's premiums are hard to beat:
PhotoCare: Free with your annual membership
PhotoCare Plus: Starts at $175 per year
PPA General Liability: Starts at $225 per year with an active membership
PPA Liability Coverage for Drones & Unmanned Aircraft: Starts at $100 per year
Full Frame Insurance: Best for Budget-friendly Insurance Policies

Full Frame Insurance only provides its budget-friendly policies to photographers and videographers. The policies are available to those that meet certain criteria set by the company.
| Full Frame Insurance Strengths | Full Frame Insurance Weaknesses |
| --- | --- |
| Provides insurance policies that specifically cater to the needs of photographers | Does not provide insurance in the following states: Iowa, Massachusetts, Rhode Island, and Vermont |
| Has both one-day insurance policies and annual premiums | Company was only established in 2016 |
| Best for photographers and videographers who make less than $200,000 annually | |
| Has an online portal where policyowners can manage their insurance and additional insureds | |
Coverages
Full Frame Insurance offers premiums depending on the length of the project. There are certain criteria that photographers and videographers need to fulfill to qualify for getting their insurance with Full Frame Insurance:
Must not have performed/currently perform any work that's considered adult material
Must not have performed/currently perform any work that's considered "paparazzi"
Must not have any complaints, claims, or lawsuits in the past five years
Must not have any other insurance claims exceeding $5,000
Photographers who have paid their annual premiums with Full Frame Insurance can also retroactively add additional insured. Each additional insured costs $15, while you can get unlimited additional insureds at $30. However, photographers who have purchased event policies can get unlimited additional insureds for $5.
Costs
Full Frame Insurance offers one-day insurance coverages starting at $59 and annual premiums starting at $129.
Thimble: Best for Creating Versatile Coverages

Thimble is an ideal insurance company for photographers to consider, given its versatility in providing coverages based on the length of each project—whether it's for a single day or a month. It also helps you tailor your insurance coverage depending on the scope of your job. Minimum premiums start at $17 per month, which can increase depending on your type of business, location, and other considerations.
| Thimble Strengths | Thimble Weaknesses |
| --- | --- |
| Can get quotes online | Was only established in 2016 |
| Has a mobile app for both Android and Apple users | May not be able to work with an insurance agent |
| Provides comprehensive protections in each policy | Does not offer insurance in the following states: Washington, Colorado, Illinois, New York, and Massachusetts |
| Can buy insurance coverages for each job or for every month | |
Coverages
Thimble's business equipment protection covers photographers' borrowed and owned equipment in case of accidental damage, loss, or theft. It offers blanket coverage for each item of equipment and gear valued at less than $2,500. On the other hand, photographers owning expensive equipment may need to choose an additional $2,500 in coverage.
Costs
Thimble's small business insurance starts at $17 per month, with premiums increasing depending on industry, type of business, policy limit, number of employees, and location.
If you're a photographer based in Illinois, the minimum cost estimate you can get for one-day general liability with optional coverage is $40. The optional coverages aside from general liability would be professional liability, customer property protection, and business equipment protection.
Meanwhile, an Illinois-based photographer can either pay a monthly premium of $53 or an annual premium of $638.
How We Evaluated the Best Insurance for Photographers
Our criteria for choosing the best photography insurance companies start with photographers' two main concerns: cost and coverage. Beyond that, we wanted to find insurers and brokers that make buying insurance easier, so we looked for certain online features such as simple applications, purchasing options, policy management platforms, and claims reporting.
Why Photographers Need Insurance
Photographers, even freelancers and sole proprietors, need to protect their business assets. Insurance does this by covering certain costs, like attorney's fees if you're sued or repair bills if your camera is damaged. Without business insurance, photographers would have to pay these expenses out of their own pockets.
This is true for home-based businesses, too. Most homeowner's policies exclude business activities, so photographers with home studios should consider getting commercial coverage.
Bottom Line
Photographers have several options when it comes to buying insurance. The best companies offer affordable policies that cover photographers' key exposures, namely expensive equipment and client lawsuits. Picking the right one for your photography business comes down to comparing offers based on price and policy terms.