Efficiently managing and organizing real estate data is vital to creating a successful real estate business. Real estate database software can be valuable for managing and collecting data related to properties, clients, and transactions. The platforms offer additional features that help real estate professionals manage their teams, perform financial analysis, and launch marketing campaigns. We researched dozens of real estate database software and found the top six based on features, user-friendliness, customization and integration capabilities, support, and customer reviews:
Best Real Estate Database Software at a Glance
School

Monthly Starting Price

Free Trial

Lead Generation Features

Customer Support

$169

✕

✓

Phone, email, and live chat

$19

14 days

✓

Live chat, phone, email ticketing system, and help center

$99

30 days

✓

Phone, email, and live chat

Free

14 days

✓

Email, phone, and live chat

$31.99

✕

✕

Live chat, phone, and email

$12

60 days

✕

Phone and email
Market Leader: Best for Lead Generation & CRM Functionalities

Pros
Automated follow-up campaigns
Mobile application available
Third-party integration capabilities
Cons
Learning curve for advanced features
Limited customization options for website design
No transaction management functionalities
Our Expert Opinion on Market Leader
Market Leader is a real estate marketing platform designed to support an agent's successful business. The platform has robust lead generation, tracking, and CRM functionalities. It helps agents efficiently manage their contacts, nurture leads, and drive business growth. Whether you're just starting in the industry or looking to expand your client base, Market Leader provides the essential tools to help you capture and organize leads for your real estate business.
Market Leader is the top choice of the best database for real estate agents because of its unparalleled capabilities of managing prospective client information through its CRM. With Market Leader, you can effortlessly capture leads, track client interactions, and easily implement listing marketing automation. However, Market Leader could enhance its platform by introducing more reporting and analytics features for better insights into an agent's lead generation and CRM performance.
Lead generation programs: Market Leader offers exclusive realtor leads through lead generation programs, providing agents with a guaranteed number of leads each month.
Dashboard: A user-friendly dashboard that gives agents a centralized view of their leads, activities, and marketing campaigns.
Real estate agent guides: Extra resources to help agents enhance their skills, stay updated with industry trends, and improve their overall performance.
Customizable websites: Through website templates and design options, agents can create professional and visually appealing websites that align with their branding.
---
Customers of Market Leader praise the platform for its robust lead generation features, comprehensive CRM capabilities, and ease of use. The platform received an overall customer review rating of 3.5 out of 5. Many users also commend the mobile app for its convenience and for allowing them to stay connected and productive while on the go. Users found Market Leader to be a powerful tool that helps them streamline their lead management process, nurture relationships, and drive business growth.
Some reviewers mention that the pricing information is not readily available and requires contacting the sales team, which can be a drawback for those seeking immediate pricing details. While the platform offers a wealth of features, a few users note that some advanced features may have a learning curve. Real estate professionals who prioritize transparency in pricing should consider Duda, which offers pricing tiers (posted on its website) and a highly intuitive website builder.
Our favorite feature of Market Leader is the automated follow-up campaigns that help real estate agents nurture leads and stay engaged with clients. Read more about our thoughts on Market Leader in our Market Leader Review.
---
Duda: Best for Its User-friendly Website Builder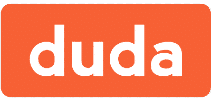 Pros
Seamless IDX integration
Customizable templates for professional websites
Mobile-responsive designs
Cons
No comprehensive CRM functionalities
Advanced automation options may be limited
Basic plan has many limited features
Pricing
Basic: $19 per month
Team: $29 per month
Agency: $59 per month
White label: $199 per month
Our Expert Opinion on Duda
Duda is an intuitive website builder with real estate database management capabilities. The platform is specifically designed for new agents seeking to create an online presence. With Duda, agents can effortlessly create customized and professional websites to showcase their listings, integrate property databases, and capture leads. It offers a user-friendly interface and templates tailored for the real estate industry to support agents in establishing a strong online presence and effective marketing.
As one of the best databases for realtors, Duda allows users to create a centralized repository to store and organize all essential data related to their real estate business. From property listings and client details to team information and marketing assets, the Content Library provides a convenient and secure space to store this data. Duda provides access for only up to 10 team members in its highest tier plan and could improve to attract large teams by expanding that access.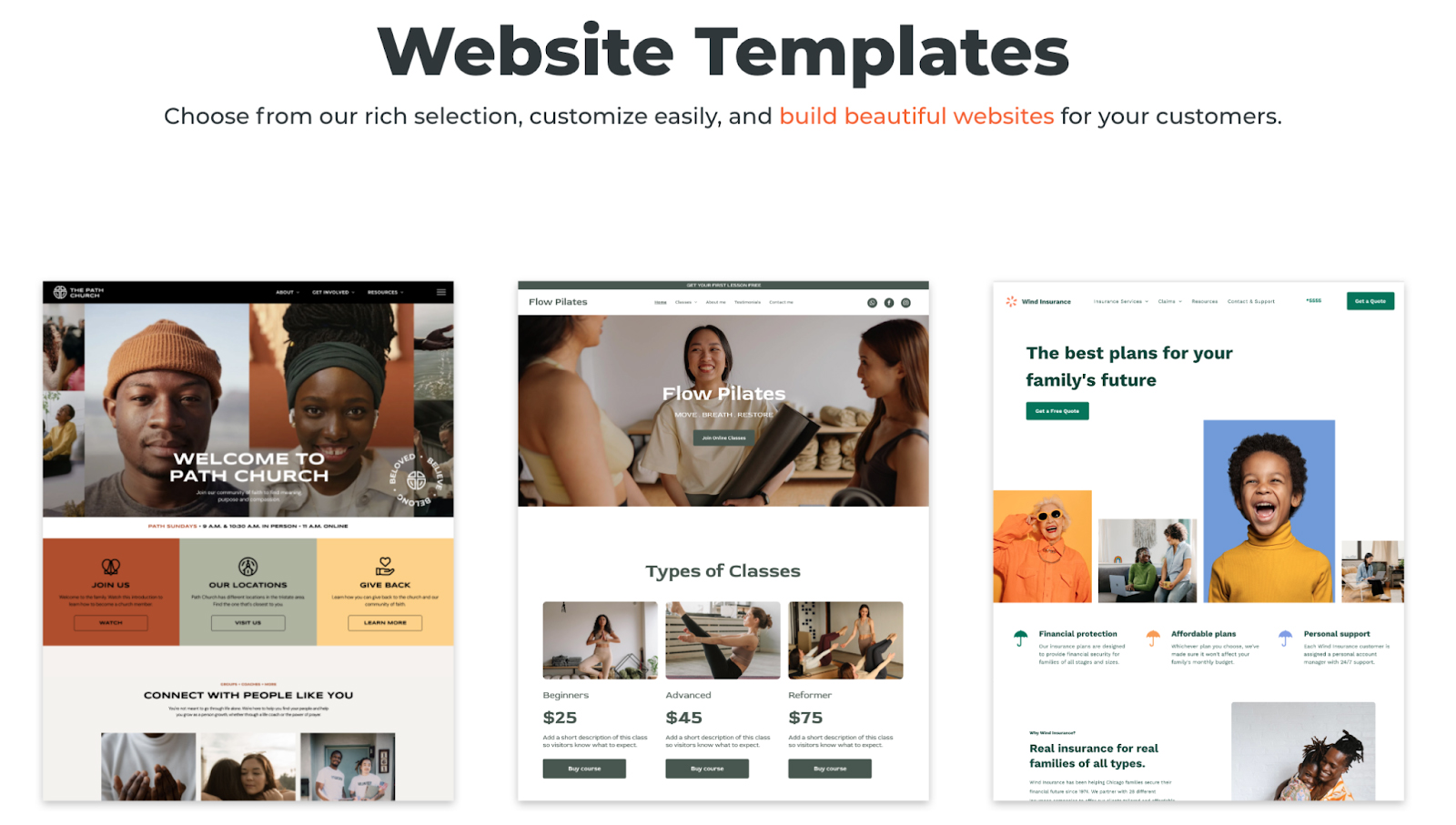 ---

---
IDX integration: Duda has a seamless integration of IDX functionality, enabling agents to display up-to-date and accurate property listings directly on their websites.
Mobile responsiveness: This ensures that websites created on the platform are fully optimized and responsive across all devices.
Lead capture forms: The built-in lead capture forms allow agents to easily capture visitor information and generate leads directly from their websites.
Analytics and insights: Available analytics and insights on website performance, visitor behavior, and lead generation help agents track and improve their online presence.
---
Customers appreciated Duda's website builder, with a review rating of 4.6 out of 5, which enabled them to create professional and visually appealing websites without coding knowledge. The seamless IDX integration is often highlighted as a positive aspect because real estate agents could showcase accurate and up-to-date property listings on their websites. Users also praise Duda for being a reliable platform that helps them establish a strong online presence and effectively market their real estate services.
Some reviewers mention that Duda's advanced features are relatively limited compared to other platforms in the market. While the platform excels in website building, users note it does not offer as many advanced customer relationship management (CRM) or lead generation functionalities as dedicated CRM platforms. Real estate professionals needing more robust CRM and lead generation features should consider Market Leader as an alternative option.
Duda is especially beneficial to real estate agents thanks to its IDX integration. This makes it easy for site visitors to view up-to-date listings, which allows agents to capture more leads. Read more about Duda in our guide to the 6 Best Real Estate Website Builders for 2023.
---
Placester: Best for Managing a Real Estate Back-office

Pros
IDX integration for accurate property listings
Lead generation tools for attracting potential clients
Can perform email marketing campaigns
Cons
Advanced features may have a learning curve
Limited integrations with third-party lead generation sites
Less flexibility in terms of design and layout customization
Pricing
Do It Yourself: $99 per month
Do It For Me Website: $149 per month
Do It For Me Content Pro: $399 per month
Our Expert Opinion on Placester
Placester offers an all-in-one real estate website solution. It's an excellent solution for a wide range of real estate agent capabilities since agents could create their own site or outsource to the Placester team. The platform is designed to grow with your business since they'll only charge for the number of agents who launch their own site within the business' website. A wide range of customizable templates can be quickly launched for a professional-looking website.
The real estate back-office features of Placester include powerful tools for managing teams and agents directly on the website. Brokerage owners and administrators can easily use the platform as a real estate agent database for organizing their team members, automating their onboarding, and applying brand compliance to the individual agent websites. Placester could enhance its product offering by incorporating more social media integration features that allow agents to easily promote their own listings on popular social platforms.
Placester Marketing Academy: Resources for agents that provide valuable educational tools and training to help real estate professionals enhance their marketing skills and strategies.
Search engine optimization (SEO): Placester ensures that agents' websites are optimized for search engines, increasing visibility and organic traffic potential for their property listings.
Webinars: Created to offer informative and engaging videos where real estate professionals can gain valuable insights and stay up to date with industry trends and best practices.
Website templates: Professionally designed website templates that cater to the needs of real estate professionals.
---
Placester customers appreciate the IDX integration, allowing them to display accurate and dynamic property listings on their websites. Users also highlight the user-friendly interface and the platform's ability to streamline website setup and customization. One customer praised the Placester experts saying the team listened and quickly responded to their request. They said the experts turned tasks and projects around quickly and were always ready to help with whatever was needed. Placester received an overall customer review rating of 3.6 out of 5.
A few reviewers mention that Placester's pricing can be higher than other platforms in the market. While the platform offers a range of features, some users note that the customization options for website design may be limited. These limitations caused some restrictions to agents having full control over the visual appearance of the websites. Real estate professionals seeking a more customizable website builder with flexible pricing options should consider Duda, which offers extensive customization capabilities and competitive pricing tiers.
One of the best aspects of Placester is SEO optimization. It helps agents use the right keywords in their copy to enhance their online presence and get more traffic to their websites. Read more about Placester in our Placester Review.
---
HubSpot: Best for Contact Management Solutions

Pros
Seamless email integration
Task and reminders provided
Free version available for basic CRM functionalities
Cons
Limited real estate transaction management functionalities
Advanced customization options are limited
Enterprise pricing for a team is high priced
Pricing
Free tools: $0
Starter: $50 per month
Professional: $1,781 per month
Our Expert Opinion on HubSpot
HubSpot is an ideal choice for new agents looking for a powerful real estate CRM solution. The platform also seamlessly integrates with email campaigns to efficiently execute email marketing. It has a centralized database with lead tracking to help real estate professionals stay organized and nurture leads effectively. It simplifies your communication with clients to ensure that no opportunity slips through the cracks.
With HubSpot, real estate professionals can have one centralized location to keep contact information, track leads, and effectively manage client interactions. HubSpot CRM could improve its product offering by expanding its integration capabilities to seamlessly connect with popular real estate-specific tools like virtual tour software or transaction management platforms.
Deal tracking: Tools for real estate professionals to track and manage their deals.
Reporting and analytics: In-depth reporting and analytics features allow real estate professionals to track their sales pipeline, measure performance, and identify areas for improvement.
Integration with HubSpot Marketing Hub: Agents using HubSpot CRM can seamlessly integrate with HubSpot Marketing Hub to create a comprehensive marketing and sales automation system.
Live chat software: Lets agents engage with website visitors in real time and provide customers with instant support while capturing leads.
---
Users of HubSpot CRM appreciate the platform for easy navigation and integration capabilities, and for helping execute marketing strategies. The free version of HubSpot CRM is often mentioned positively, as it offers a solid set of CRM functionalities without a financial commitment. Reviewers also highlight the platform's ability to provide valuable insights through reporting and analytics to help make data-driven decision-making. They find HubSpot CRM a reliable tool, giving it an overall customer review rating of 4.52 out of 5.
Some users mention that the pricing for advanced plans can be higher, especially for businesses requiring additional features and customization options. While the platform offers a range of functionalities, some reviews noted that fully setting up and utilizing all the features may require time and effort. Real estate professionals seeking a dedicated transaction management solution should consider Dotloop. Dotloop offers efficient transaction management features, a collaborative workspace, and integration with eSignatures.
A great HubSpot feature that we love is the contact management system that organizes, tracks, and nurtures contacts throughout the sales process. Read more about our thoughts and how our experts feel about the platform in our HubSpot CRM Review.
---
Dotloop: Best for Transaction Management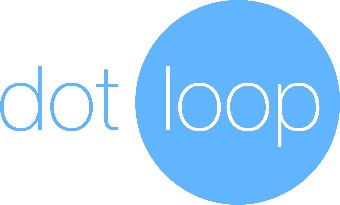 Pros
Collaborative workspace provided
Integration with eSignatures
Mobile app for on-the-go access
Cons
Lead generation tools no included
Team and broker pricing not provided on website
Advanced reporting and analytics features not provided
Pricing
Agents: $31.99 per month
Teams: Contact for pricing
Brokers: Contact for pricing
Our Expert Opinion on Dotloop
Dotloop is a transaction management-focused real estate database platform. It simplifies the paperwork involved in buying and selling real estate properties. Dotloop provides a secure and efficient platform for creating, editing, and signing real estate documents. Agents can automate and streamline their real estate transaction process with over 75 integrations to CRM and lead generation platforms.
Through Dotloop, agents can simplify document creation, collaboration, and digital signing for agents and clients. The mobile application also allows agents to access these documents on their mobile phones. Dotloop could enhance its product offering by introducing contact management features to eliminate the need for integrations.
Collaborative workspace: Collaborative workspaces are available for agents, clients, and other parties involved in a transaction to interact in a centralized location.
Task and workflow management: Agents can set up tasks, deadlines, and workflows within Dotloop.
Compliance and audit trails: Detailed compliance and audit trails provide a secure and transparent record of all transaction activities and document changes.
eSignatures: The platform has made it easy for agents and clients to sign documents electronically without the need to use third-party platforms.
---
Reviewers of Dotloop highlighted the mobile app because it enables real estate agents to manage transactions, access documents, and collaborate on the go. Users also appreciate the platform's ease of use and the ability to create a secure and transparent record of all transaction activities. They found Dotloop to be an invaluable tool that increases efficiency and enhances collaboration in their real estate business. The platform received an overall customer review rating of 4 out of 5.
A few users note that the customization options for document templates may be limited compared to other transaction management solutions. The platform also doesn't have a database for client information. Real estate professionals seeking a more comprehensive CRM solution should consider HubSpot, which offers powerful contact management solutions.
---
Constant Contact: Best for Integrated Email Marketing Tools

Pros
Email marketing tools for effective campaigns
List segmentation and automation features
Professional email templates provided
Cons
Advanced automation not included
Minimum spend needed for dedicated ads manager
Integrations are limited
Pricing*
Lite: $12 per month
Standard: $35 per month
Premium: $80 per month
*Price based on the number of contacts
Our Expert Opinion on Constant Contact
With Constant Contact, real estate professionals can create targeted email campaigns, segment their contact list, and automate personalized messages. These capabilities allow agents to stay top-of-mind with prospects and past clients. Constant Contact is a reliable real estate data software for storing and managing contact list information. It provides real estate professionals with a centralized platform to organize and leverage their client and prospect data effectively.
Constant Contact shines as the top choice for real estate professionals seeking integrated email marketing tools. Its robust email marketing tools and capabilities allow aspiring and experienced real estate agents to stay in touch with clients, nurture leads, and drive engagement for business growth. Constant Contact could further improve its product offering by integrating with more CRM platforms to allow for seamless synchronization of contact data and streamlined email marketing efforts.
List segmentation: Agents can segment their contact lists based on various criteria like location, preferences, transaction history, and more.
Automation features: Lets agents set up automated email sequences, welcome series, and follow-up campaigns to save time and effort.
Professional email templates: Constant Contact offers a wide selection of professionally designed email templates specifically tailored for real estate agents.
Tracking and analytics: Insights and analytics on email campaign performance are provided. The reporting includes open rates, click-through rates, and engagement metrics.
---
Customers gave Constant Contact an overall customer rating of 4 out of 5. The professional email templates offered by the platform are often praised for their visual appeal and ease of use. Users also highlight the platform's ability to provide robust analytics and insights, allowing them to measure the effectiveness of their email campaigns and make data-driven improvements. Constant Contact is a valuable tool in reaching their target audience, nurturing client relationships, and driving engagement for their real estate business.
Some reviewers mention that the pricing structure of Constant Contact may not be suitable for businesses with large contact lists. While the platform offers email marketing functionalities, some users note that it may not have as extensive CRM capabilities as dedicated CRM platforms. Constant Contact does offer a separate package for lead generation and CRM products for a larger fee. Agents who want assistance with lead generation should consider Market Leader.
---
How We Evaluated the Top Real Estate Database Software
Real estate broker database software offers essential tools and functionalities to streamline and enhance the operations of real estate professionals. These real estate software solutions enable agents and brokerages to efficiently capture and nurture leads, manage client information, track property listings, streamline transactions, and execute effective marketing campaigns.
Market Leader became the clear choice for the best overall real estate database due to its comprehensive CRM capabilities and lead generation tools. Market Leader empowers agents to efficiently manage their contacts, track interactions, and nurture leads effectively. The platform's exclusive realtor leads help provide a steady stream of potential clients for new and experienced agents. Market Leader's integration capability supports creating overall workflow efficiency for real estate businesses.
Criteria used to determine the best real estate database software:
General features: We thoroughly examined the features and functionalities offered by each real estate database. Our efforts were focused on essential aspects such as lead generation, contact management, website building, listing management, transaction management, and integrated marketing tools.
User-friendliness: Ease of use was a crucial factor in our evaluation. We considered the platforms' user interfaces, intuitiveness, and overall user experience to ensure that real estate professionals could navigate and utilize the databases effectively.
Scalability and customization: We assessed the scalability of each database to accommodate the growth of real estate businesses. Additionally, we looked for platforms that allowed customization to tailor the software to individual agents' needs and branding requirements.
Integration capabilities: Integration with other essential real estate tools and software can significantly enhance efficiency. We considered the availability of integration options to ensure seamless connectivity with external platforms.
Customer reviews: We took into account valuable feedback from real estate professionals who have used these platforms. Customer reviews provided insights into the user experience, customer support, and overall satisfaction levels with each real estate database.
Customer support: A responsive and knowledgeable customer support team can make a substantial difference in the user experience. We evaluated the availability and quality of customer support services offered by each real estate database provider.
Frequently Asked Questions (FAQs)
Data security is crucial in the real estate industry. When evaluating a real estate database, inquire about the security measures in place, such as encryption, access controls, and regular data backups. Additionally, ensure that the software provider adheres to industry-standard security protocols and compliance regulations to protect sensitive information and maintain client confidentiality.
---
When considering a real estate database, it's important to look for key features such as lead generation tools, contact management capabilities, property listing management, and document storage. The ease of use and customization options are also key factors to consider based on your specific needs and business goals. Each real estate business model is different; therefore, real estate agents should identify their business needs first.
---
Yes. Most modern real estate agent databases offer multi-device and multi-location accessibility. Cloud-based solutions allow you to access your database from anywhere with an internet connection. You typically can access your data through desktop computers, laptops, tablets, and smartphones. This flexibility enables you to work seamlessly whether you're in the office, on the go, or at home. When evaluating database options, ensure that they offer the necessary mobile apps or browser compatibility for your preferred devices and operating systems.
---