6 Best Real Estate Database Software
Real estate database software, the core of customer relationship managers (CRMs), allows users to track leads through the buying cycle, communicate with them, contact fields, and integrate marketing tools to enhance engagement. We reviewed 10 database software solutions to find the six best — including the best overall — based on price, features, and support.
6 Best Real Estate Database Software 2019
| Real Estate Database Software | Best For |
| --- | --- |
| | (Best Overall) Agents seeking a free, easy-to-use real estate-specific CRM. |
| | Agents wanting a contact database with social media and email marketing tools. |
| | Agents seeking highly customizable contact fields and note updates in an easy-to-use CRM. |
| | Realty professionals wanting a visual CRM to track database contacts through a funnel. |
| | Salesforce users seeking a contact database featuring in-depth reporting and metrics. |
| | Agents wanting a contact database with built-in audio/video calls, texting, and chat. |
How We Evaluated Real Estate Database Software
Using real estate database software — instead of a spreadsheet — to monitor leads enhances tRhe agent's ability to see what tasks need attention and streamline a lead's movement through the buying process. However, CRM's contact database needs to be easy to use with basic customization options, which is why considered ease of use, features, and customer support as our primary criteria in our ranking.
These are the criteria we used to evaluate real estate database software:
Price: While some CRMs cost more than $100/month — and include a full suite of marketing and advertising tools — our focus was strictly on the content database functionality. For that reason, we considered CRMs that were no more than $60 per month and favored those with a free plan.
Features: While advanced features like these are helpful, our baseline for inclusion was simply the ability to record contact information and track lead movement through the sales pipeline.
Customization: The ability to customize the contact fields in your CRM is critical to efficient workflow. Not only will you be able to track the specific information you need, but you can make it readily accessible via a centralized dashboard. Minimum customization was required of all inclusions on our list, though specifics varied from provider to provider.
Reporting: Reporting is an important criterion because insights and data help make informed decisions about marketing, sales, and performance. Therefore, the ability to generate basic sales reports was our baseline.
Integration: A real estate contact database may come with built-in tools or high-end integrations to help manage documents, track communications, and increase lead engagement. We considered contact databases that offer integration with a minimum of one third-party software platform.
Ease of use: The CRMs we reviewed need to be simple enough for all potential users, including both those with advanced technical knowledge and those who struggle with technology.
Customer service: The real estate database software on our list varies from technically advanced to simple and intuitive. Regardless, it's important that users have the support they need to use database software correctly. That's why we only ranked options that included customer service on at least one channel (email, phone, or chat), available during normal business hours.
After considering the criteria above, we found that Zillow Premier Agent (ZPA) offers the best overall real estate database software (as part of its CRM). Agents are able to email with leads and track them through the pipeline directly from their CRM dashboard in Zillow. ZPA is the most robust free real estate database software aimed at helping agents optimize their contact management efforts.

Zillow Premier Agent (ZPA) is a free lead generation tool and real estate CRM created by the popular property listing website Zillow. Uniquely, ZPA allows agents to sync Zillow.com leads, add real estate-specific labels to contacts, and build an IDX website for lead gathering. Given these standout features, ZPA is best for budget-strapped agents who want a free, realty-specific CRM that offers contact database customization and lead generation options.
Zillow Premier Agent CRM Pricing
Zillow Premier Agent CRM is completely free. This includes a Zillow profile, the CRM, and an IDX website. While you can buy leads on Zillow.com for $20-$60/per lead, it is not a requirement for any of the free services — including the real estate database software that is part of the CRM.
Zillow Premier Agent Features
ZPA is the best database software on our list, not only because it is free and intuitive, but because it offers unique customization options like contact labels for easy lead tracking. Plus, ZPA offers an inbox for managing communications with clients. Other database software options on our list have in-depth versions of these features at paid levels, but Zillow Premier Agent covers all the basics for free.
Customization
Zillow Premier Agent is the only free CRM on our list with real estate-specific labels for classifying contacts based on type of lead, sales status, and loan approval status. All of the other database software on our list can be customized to add real estate categories — but only as part of paid plans.
Tracking & Reporting
The reporting features of Zillow are very basic; you can track leads, past sales, lead appointments, client feedback, and click-rate metrics. Salesforce provides more in-depth, sales-specific reporting, while Freshsales and Zoho are richer in lead tracking due to advanced customization.
Integration
ZPA integrates smoothly with Gmail to allow agents to track and respond to lead email in one system. Zillow also integrates with other CRM, marketing, and advertising tools like BombBomb, Real Geeks, MailChimp, Zoho, Zapier, and Wise Agent. In fact, Zillow can integrate with more than 60 tools to help agents build out ZPA functionality.
Ease of Use
Compared to other tools on our list, ZPA is remarkably intuitive. Contact fields such as address, loan pre-approval status, lending status, and timeline fields are clickable with an input box. Also, with real estate-specific labels, agents are able to easily "tag" a contact via a drop-down menu and track them on the dashboard. The simple, streamlined design of ZPA makes it easy to complete a task, so the platform ranks at the top of our list for ease of use.
Customer Service & Training
Customer support is available through FAQs, phone, and email answered 24/7. Additionally, Zillow Premier Agent surpasses other CRMs with its real estate-specific training and customer service. The company's blog and webinars feature training about how to make the most of its platform and increase sales. Further, the agent toolkit on its website has free scripts, templates, and handouts to make sales and marketing easy.
What Zillow Premier Agent is Missing
Zillow Premier Agent is missing the visual pipeline tracking of Pipedrive. Also, Freshsales and Salesforce have reporting options that far surpass the ZPA platform. However, for agents who want free database software with a real estate focus — including realty-specific contact labels — Zillow is the best choice.
What Users Think About Zillow Premier Agent
Most agents report that Zillow Premier Agent CRM is easy to use with the features agents need, like realty labels pre-loaded on contact cards, task management tools, and an inbox for communicating with leads. Learn more about what agents think on our Zillow Premier Agent reviews page.
Tickets Where to Find Zillow Premier Agent
Zillow Premier Agent CRM is focused on giving agents a free, easy way to track leads through the sales process. Specifically, Zillow offers users a paid lead generation option from Zillow.com that syncs contacts automatically with its free CRM. Sign up for your free Zillow CRM to monitor and track leads through the sales process.
Best Database Software for Marketing & Social Media Tools: Zoho CRM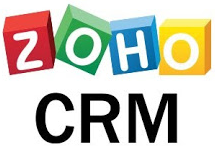 Zoho CRM is a contact management tool that is part of the Zoho suite of marketing and productivity software. The CRM, which costs $60/month, easily integrates with Zoho's social media and marketing tools, providing agents with additional lead nurturing functionality. Given this integration, Zoho CRM is best for agents who want a contact database they can use to support their marketing efforts.
Zoho CRM Pricing
Zoho CRM costs $60/month, which includes project management and marketing tools. You can get a $10/month discount with an annual payment. There is also a 30-day free trial (no credit card required) to test all features and find out if Zoho CRM is right for you.
Zoho CRM Features
Zoho is the next step up from Zillow with the addition of marketing and productivity tools needed to keep agents connected to the leads in their database software. More than just monitoring leads through the sales funnel, Zoho marketing and productivity tools help to nurture leads to the next step of the buying cycle. Without the complexity of Salesforce or Zendesk, Zoho CRM connects agents to buyers through social media and email marketing.
Customization
The customization offered by Zoho falls more into the marketing features than the CRM database software. Customization functions are included for email marketing headers/footers, autoresponders, and opt-in forms. You can customize reporting and tracking metrics to generate the data you want to see. If contact customization is important to your success, then you might want to try the advanced features of Freshsales.
Tracking & Reporting
The tracking and reporting of Zoho focus around the marketing and sales efforts of the agent. With metrics about email open and click-through rates, the email marketing module shows how people are responding to campaigns. Forecast sales, closed deals, and lead reports can be scheduled or created on the fly. Zendesk and Salesforce offer more robust reporting while Zillow is on the lighter side of lead data analysis.
Integration
Zoho integrates with several marketing apps, including Google, SalesIQ, and Dropbox, as well as social media apps like Facebook, Twitter, and Google My Business; all of these connect to the CRM to pull additional lead information. There is also Google Ad integration for agents who are interested in setting up lead generation ads. Zillow Premier Agent has more real estate-specific app integrations, but fewer marketing and social connections.
Ease of Use
Zoho is easy to use, but the setup takes some time and the features require some tweaking to get started. Once set up, Zoho is easy to navigate. There are multiple visual dashboards that make tracking marketing efforts easy. However, these dashboard displays can become cluttered. For a more streamlined, intuitive visual interface, consider a CRM like Pipedrive.
Customer Service & Training
Customer service is available through phone, email, and social media channels during business hours. There is also a robust resources library online, as well as a forum for users to ask questions and a knowledge base full of webinars/videos on both beginning and advanced topics. Lastly, Zoho offers a user guide for those who need step-by-step instructions on how to set up and make the most of the CRM.
What Zoho CRM is Missing
The addition of the CRM extra modules for social media and marketing makes Zoho cumbersome at initial launch. Unlike Pipedrive or Zillow Premier Agent, Zoho CRM requires upfront time investment to input data and set up the modules needed to provide a sleek user experience. If you are seeking an out-of-the-box solution, then Zillow is probably a better choice.
What Users Think About Zoho CRM
Users most frequently reported that the Zoho platform requires complex or time-consuming setup on the front end to use all of the marketing and social features. Once the setup was complete, users noted that Zoho was easy to use for daily operations like monitoring pipelines or adding contacts. Find out more about Zoho CRM reviews and pricing.
Where to Find Zoho CRM
Zoho CRM is robust database software designed to increase productivity and boost marketing success. To make this possible, the platform provides agents add-on marketing and social media modules that can be used to supplement existing lead contact information and increase engagement via email campaigns. Sign up for your free Zoho CRM 30-day trial on its website to learn more.
Best Real Estate Database Software for Customization: Freshsales

Freshsales is a highly customizable CRM with contact database functionality designed to help agents monitor and track leads through the sales cycle; pricing starts at $15/month. The platform is unique because the agent can add contact groups and rename fields to serve their target market. With this flexibility, Freshsales is ideal for agents who need to customize their CRM with specific contact fields for their niche market.
Freshsales Pricing
Freshsales has a Free Forever basic CRM that includes contacts, leads, and customer support. However, the ability to customize your CRM and change fields starts in the Growth plan at $15/month. There is a 21-day free trial to test Freshsales.
Freshsales Features
Freshsales basic CRM — like all of our database software options — includes leads, contacts, deals, and simple reporting in its free plan. Customization starts at the Garden plan paid level and includes the ability to drag-and-drop fields, create multiple pipelines, and rearrange or delete contact groups. Users can also customize sales reports, dashboard views, messages, and activities.
Customization
While Freshsales comes ready to use without the need for tweaking or customizing, it is not a real estate-centric solution like Zillow. This means you will likely have to update fields to suit your needs as an agent. Fortunately, this is easy; simply click to change the names of input fields and add demographics, timelines, or loan status information that will make Freshsales into a real estate CRM.
Tracking & Reporting
Freshsales' Growth Plan is a good option for agents who want less formalized reporting about leads, deals, and stages of the pipeline without unnecessary deep-level metrics. If in-depth reporting is a key element of your agency, then you should consider Salesforce Essentials.
Integration
Freshsales offers a number of integrations; these include MailChimp, Zapier, Facebook, Trello, QuickBooks, and DocuSign, among many other options. Many of these will likely be useful to agents seeking to add marketing and contact management functionality to their database software. If you need more real-estate specific software integrations, however, consider Zillow.
Ease of Use
Because setup of Freshsales might require light to advanced customization for real estate use, the front end investment could be significant — depending on the agent or team deploying the solution. Once the customization is complete, however, the easy navigation bars on the side and top of the screen — exactly like Zoho's — makes access to contacts and task completion easy.
Customer Service & Training
Customer service is available through email, phone, and chat during business hours. You can also create a support ticket to report a problem and get feedback. To help users with sales efforts, Freshsales offers a complete training program — similar to Zillow — with webinars, blogs, videos, presentations, and case studies.
What Freshsales is Missing
Freshsales free plan is missing more robust reporting of leads and pipelines. To get these reporting features with Freshsales, you have to upgrade to the Growth plan — and even then, reporting is not as robust as Salesforce. If you want more real estate-specific reporting, Zillow Premier Agent includes lead and customer experience reports to help agents review and adjust their marketing efforts throughout the sales cycle.
What Users Think About Freshsales
Users note Freshsales is easy to use with a great customer support team. A few reviewers noted that Freshsales' reporting features were lacking, but this could be due to the lack of customization or the reporting limits of the free plan. Learn more about Freshsales reviews and pricing.
Where to Find Freshsales
Freshsales is highly customizable platform that allows users to mold the database software into what works best for them. The software lets users add, rearrange, and rename fields to create their own contact layouts, which is ideal for agents targeting niche markets. Sign up for a 21-day free Freshsales trial to test the features and customization options.
Best for Visual Contact Tracking: Pipedrive


Pipedrive is highly visual CRM designed to help agents manage their contacts throughout the sales funnel; pricing is affordable, starting at just $15/month. The software utilizes a contact card-style interface to represent the sales funnel; this can be adjusted easily with drag-and-drop functionality. Agents who appreciate a visual representation of contacts at each stage of a pipeline will benefit from Pipedrive.
Pipedrive Pricing
Pipedrive is affordably priced at $19.90/month. There is a 17% discount with an annual subscription that drops the price to $14.90/month. You can also try the free 30-day trial to help you evaluate the Pipedrive's visual CRM features.
Pipedrive Features
Pipedrive is ideal for agents who love visual representations of their contacts. The ability to see contacts in each stage of the sales funnel is unique to Pipedrive. Although other solutions on our list show leads in the sales funnel part of the report, Pipedrive represents leads in cards on a dashboard, allowing agents to easily drag and drop contacts to new stages or simply check sales statuses quickly.
Customization
Pipedrive does allow some contact and dashboard customization as part of its fluid drag-and-drop functionality. Users can turn off features they do not like or need — such as closed deals or contact information modules — to make their dashboard view more useful. Agents can also drag contacts and funnel stages to rearrange their dashboard view. While not as customizable as Freshsales, Pipedrive does offer simple, quick, and intuitive customization.
Tracking & Reporting
Pipedrive tracking and reporting are given more graphical treatment than any other platform on our list. Agents can track sales, leads, and pipeline movement simply by clicking of the type of report they want to generate. With the ability to pick a pipeline (or all pipelines for multiple agents), type of report, and timeframe, realty professionals can easily see up-to-the-minute reports. For more in-depth reporting — specifically on sales metrics — consider Salesforce.
Integration
Pipedrive offers Google app integration and the ability to sync contacts, calendars, and drives content between the two platforms. However, Gmail integration is not offered. If third-party tools or the ability to manage your workflow all in one place through integration is important, then you might want to try Zillow, Zoho, or Freshsales.
Ease of Use
Pipedrive is extremely easy to use; every task can be completed by dragging and dropping contact cards or by clicking menu options. This not only makes day-to-day pipeline management easy, but also reduces setup time. Additionally, the visual layout makes it easy to see what you need to do next to stay connected to your leads.
Customer Service & Training
Customer service is available through chat (inside of the dashboard), email, and support tickets submitted through the website during regular business hours. Training for Pipedrive includes a vast selection of videos, webinars, and searchable FAQs to help users make the most of the database software.
What Pipedrive is Missing
Pipedrive is missing the ability to assign leads and share contacts with other agents. Many real estate agents share their contact and lead data with other agents/brokers; the inability to easily do so in Pipedrive may present a problem for some agents or growing brokerages. Alternatively, Zoho and Salesforce Essentials easily expand to meet the needs of a team.
What Users Think About Pipedrive
Reviewers noted that Pipedrive is easy to use due to the visual, drag-and-drop design. Some users noted that Pipedrive third-party integration was glitchy compared to Freshsales or Zoho CRM. Discover more about Pipedrive CRM reviews and prices.
Where to Find Pipedrive
Pipedrive is a visual CRM with a contact card interface that allows users to drag and drop their way through task, contact, and pipeline management. Get your free 30-day free Pipedrive trial to find out if this is the best database software solution for your office.
Best Database Software for in-Depth Reporting: Salesforce Essentials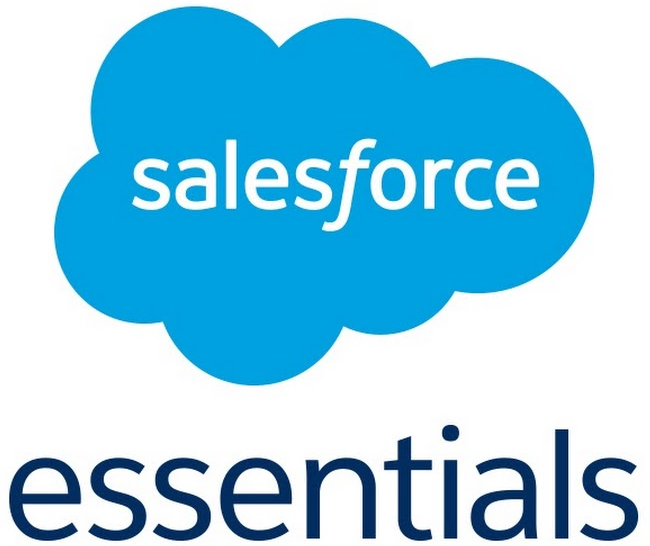 Salesforce Essentials is a robust CRM offering contact management with in-depth customized reporting for $25/month. The Salesforce team makes Essentials unique because it adds the ability to create deep-level reporting about revenue, closed deals, and sales forecasting. This database software is ideal for agents who are currently using the Salesforce sales platform and want to overlay a powerful CRM for robust reporting.
Salesforce Essentials Pricing
Essentials is robust database software that syncs with Salesforce to provide in-depth customized reporting of leads and sales for $25/month per user. With a 14-day free trial, agents can test out the ease of use, customization, and reporting features before purchase. There is no discount for yearly payments.
Salesforce Essentials Features
Salesforce stands out for its reporting features. The results of all agent lead nurturing and monitoring is reflected in the revenue stream reports, but Salesforce Essentials also digs deep into the data for forecasting, lead, and sales analysis. Zoho and Freshsales have more visual — but less in-depth reporting.
Customization
As Essentials is built on the Salesforce platform, flexibility is not an option. The training classes and customer service are in place to help you learn how to use the platform — as is — to your advantage. If customization is important to your workflow and success, then you should try Zoho or Freshsales.
Tracking & Reporting
Reporting and tracking are the backbone of Salesforce Essentials. From generating a lead score — which determines how likely the lead will make a purchase — to overall reporting of revenue, Salesforce takes metrics and data seriously. Agents can pull predictive, forecasting, and real-time reports about leads, sales, and contact movement through the buyer cycle. This kind of in-depth lead and sales analysis far surpasses the other options on our list.
Integration
Salesforce integrates with several popular tools and platforms, including Facebook, Twitter, G Suite, Dropbox, MailChimp, and HelloSign. Like Zoho and Freshsales, Salesforce recognizes the importance of added tools, integrations that streamline tasks, and importing data from third-party services for reporting. However, if you want more real estate-specific integration, consider Zillow.
Ease of Use
Essentials is built upon the data-rich platform of Salesforce. It is easy to navigate around the intuitive interface, but some functions take time to learn how to use. It might take several clicks to find a reporting feature and set up the parameters to get the data you want, but once you learn how, it is easy to repeat. However, if you are seeking a quicker solution with good reporting, then try Zoho or Freshsales because they are more user-friendly from the start.
Customer Service & Training
Agents can connect with customer support through chat, phone, and email. The Salesforce training and customer service teams are very committed to ensuring users have the help they need — to the point of being occasionally too aggressive. For more self-study, there are training videos, webinars, and an active user community forum. Salesforce can be complex, but the level of customer service and training is high; to test it out for yourself, try out the free trial.
What Salesforce Essentials is Missing
SalesForce Essentials is not for the beginner. The layers of sales and contact management in the database software creates a robust tracking and reporting system; however, these layers can be complicated for users unaccustomed to Salesforce. If you are not a Salesforce user, there is not much support. If you want a database software that is easier to use, then Zillow Premier Agent or Freshsales are better options.
What Users Think About Salesforce Essentials
Salesforce Essential users love the platform and features. Not surprisingly, some reviewers reported a slight learning curve before being able to use all features; however, the notes about customer service and training — as well as features — were overwhelmingly good. Learn more about Salesforce reviews and pricing.
Where to Find Salesforce Essentials
Salesforce Essentials CRM database software gives agents and brokers in-depth reporting that syncs with the powerful Salesforce platform. With the option to forecast sales, understand buyer data, and manage leads on the fly, agents can adjust their course to keep buyers engaged in the sales process. Sign up for a free 14-day Salesforce Sell trial to find out if the reporting features are right for you.
Visit Salesforce Sales Essentials
Best for Built-In Text, Phone, and Video Call Tools: Zendesk Sell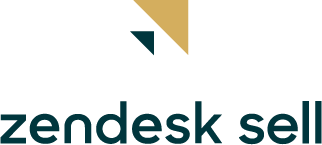 Zendesk Sell is a sales-specific CRM priced at $25/month that can be used for managing real estate leads. Its unique offerings include built-in communications tools — like recorded video and phone calls, as well as text messaging — that allow users to reach out to leads directly through the contact database. With these features, Zendesk Sell is ideal for agents wanting to quickly stay connected to their leads via several channels.
Zendesk Sell Pricing
Zendesk Sell database software includes a CRM to track contacts and built-in communication features like call recording and text messaging to stay engaged with leads for $25/month. There is a $6/month discount for paying yearly that drops the price to $19/month. There is also a free 14-day trial to test features.
Zendesk Sell Features
Among our inclusions, Zendesk Sell stands out for its advanced built-in communications tools. All of the CRM's contact features are available through the desktop platform and mobile app, making Zendesk's click-to-call, texting, and video calls accessible from the office or on the go. Freshsales is the only CRM that offers similar features, but they only offer audio calling.
Customization
Zendesk Sell — like Freshsales, Salesforce, and Zoho — is about creating, tracking, and reporting sales for a mainstream market. Agents will have to customize the fields for realty-specific information like loan pre-approval status, home-buying timeline, and listing interests. While this takes time in the beginning compared to a real estate solution like Zillow Premier Agent, the ability to customize fields makes Zendesk a viable option for agents.
Tracking & Reporting
Zendesk — like Zillow Premier Agent — has basic sales reporting and lead tracking included in its database software solution. With information on closed deals and where leads are in the pipeline, Zendesk Sell CRM gives more of an overview than the in-depth decision-making reporting delivered by Salesforce. For more robust built-in reporting without the complexity of Salesforce, Freshsales and Zoho are good options.
Integration
Zendesk Sell only offers Gmail integration. This gives users the ability to set a welcome message for new leads, create email templates for quick communications, and monitor stats on email conversions. If additional integrations are important to your real estate database software decision, then Zillow, Freshsales, and Zoho are better choices.
Ease of Use
Zendesk is not as easy to use as Freshsales or Zillow Premier Agent simply because you need to customize fields and pipelines for the real estate industry. These customizations are relatively easy to make, but the sheer amount of clicking around necessary to set up Zendesk for real estate usage might be overwhelming for some users. If simplicity is more of a priority than a communications tools, then you might want to try Zillow or Freshsales.
Customer Service & Training
Online webinars and training are robust in Zendesk Sell, but customer service is only available by submitting a trouble ticket online. Still, you can search the extensive FAQ section for assistance and peruse the online articles and videos to help with basic setup and advanced features. If you want more robust customer service, consider Salesforce.
What Zendesk Sell is Missing
Zendesk Sell database software is missing live customer service. Although there are training videos and searchable articles, there is only one way to directly connect with customer service — by completing a contact form to create a trouble ticket. It is unknown how long it takes for customer service to respond to trouble tickets, but the inability to connect through chat or phone for real-time support might be a problem for some users.
What Users Think About Zendesk Sell
Reviews report that Zendesk Sell has an intuitive interface that is easy to learn and use. Many users praised the user-friendly dashboard that streamlines communications with potential clients. Some users noted that Zendesk experiences glitches on smartphones, however.
Where to Find Zendesk Sell
Zendesk Sell is centered around converting leads using built-in communications tools like recorded audio/video calls. These features can make it easier to connect and communicate with clients as they move through the sales cycle. Get your free Zendesk Sell 14-day trial to try out the database software and evaluate the communications tools.
Bottom Line – Real Estate Database Software
Real estate database software, which is the foundation of CRMs, helps agents manage contacts and leads throughout the sales cycle. We reviewed 10 of the top options available — both real estate-specific and general — and chose the six best based on ease of use, features, and customer support.
At the top of our list was Zillow Premier Agent (ZPA). Not only is this CRM free, but it gives users real estate-specific labels for easy contact tracking, basic reporting functionality, and marketing tools to help move leads from listing interest to a purchase. Sign up for Zillow Premier Agent CRM for free and start tracking your leads today.