Social media marketing companies for Realtors and agents automate content selection and posting for social media. We looked at the most popular options and rising stars and decided to review Cityblast, Roar Solutions, and Circlepix. These companies covered the range of options for Real Estate Agents in terms of pricing and features. Read on for our comparison and review of these three options, as well as our top recommendations.
Best Social Media Marketing Company for Realtors: Cityblast
We chose Cityblast as the best social media marketing company for Real Estate Agents because of their locally targeted content, the ability to choose content categories and review content before posting, and their relatively affordable price for up to seven postings per week.
Cityblast vs. Roar Solutions vs. Circlepix Comparison
Best Overall Social Media Marketing Company for Realtors: Cityblast

We chose Cityblast as the best social media marketing company for Real Estate Agents because of their locally targeted content, the ability to choose content categories and review content before posting, and their relatively affordable price for up to seven postings per week.
1. Local Content
Cityblast was the only company we reviewed that offers local content like market reports for no extra charge. Since being a local expert is crucial to success as a Real Estate Agent today, this puts them a step above Roar Solutions and Circlepix.
2. Can Review Content Before Posting
Cityblast is the only social media service that allows agents to review content before posting via their handy dashboard. Real Estate Agents are presented with a calendar showing which postings are scheduled for each date. They can then pick and choose which articles to post or which not to post.
3. Best Value
While Cityblast came in at $99 per month without paying the year in full, they offer up to seven postings per week for that price which is on par with the $95 per month Roar Solutions charges for also seven postings. However, if you opt to pay the entire year up front, then Cityblast becomes the best value at just $59 per month for 7 posts/week. Again, Roar charges $95 per month for the same amount of content and Circlepix charges $42 for only 4 postings per week.
Best Social Media Management Service for Realtors for Custom Content: Roar Solutions

Roar Solutions was the only company to offer fully customized content creation for Real Estate Agents. In other words, they're the only ones that write articles, make infographics etc. However, it should be noted that their pricing for customized content is a little bit steep. They charge $195 for two hours per month of custom content creation and $395 per month for five hours of custom content creation. However, you do get a dedicated social media manager for that price so if you want a truly turnkey social media posting service and have a few dollars to spare, then Roar should be your first choice.
Best Budget Social Media Marketing Company for Realtors: Circlepix

While they only offer four postings per week, Circlepix beats Cityblast and Roar Solutions in one key area: pricing. At just $42 per month when paid yearly, Circlepix was far and away the most affordable option we found. If you're on a tight budget but still want to give your social media a boost, then Circlepix is an easy choice.
What are Social Media Marketing Companies?
While almost every real estate blog or coach recommends social media as a great lead generator, many Real Estate Agents simply don't have the time or skills to manage their own social media. Social media management companies fill this niche by offering to create and source content, and post it directly on Real Estate Agents' social media profiles for them. Ideally, this lets Real Estate Agents reap the benefits of social media without taking the time out of their busy schedules to research, write and schedule posts.
In-Depth Review: CityBlast vs. Roar Solutions vs. Circlepix
Pricing
Let's face it, while sourcing writing and posting your own content on social media can be a productivity killer, it's not exactly expensive. After all, social media accounts are free, and social media tools like Hootsuite, Buffer, and Feedly make finding and posting content pretty easy and affordable. Most Real Estate Agents can get away with using free versions of this software with great results.
That means that in order for them to be effective, social media marketing companies need to be affordable. Unlike something like say, transaction management software, this service is something of a luxury rather than a necessity.
Here's how the three companies stacked up for pricing.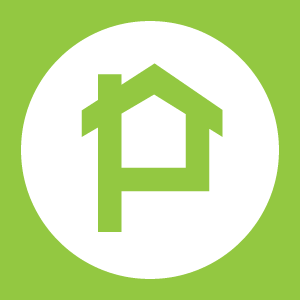 Social Media Platforms Supported
Even a few short years ago, the only social media platform that mattered for Real Estate Agents (or most small businesses for that matter) was Facebook. Today with Facebook making it harder to get your small business posts to succeed, this is no longer the case.
As the social media landscape for Real Estate Agents changes, social media marketing companies are going to have to adapt along with it. Here are the social media platforms the three companies are offering for 2017.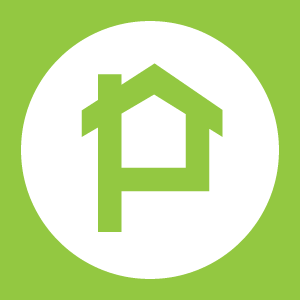 Targeted Content
Like all your marketing efforts, your social media posting needs to be local in order to attract leads you can work with. After all, what good is being popular in Los Angeles if you work in New York City?
In order to address this issue, social media marketing companies offer Real Estate Agent's targeted content. This means content that is geared toward your local audience, and/or targeting buyer or seller leads specifically.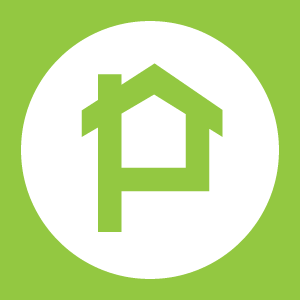 Unique Content
One of the common misconceptions about posting to social media is that you need to either write all the content you post, or only repost articles from other sources. In reality, both can help your brand. While timely and engaging content shared from other sources is great, and often produced at level that is very difficult for non professional writers, it lacks personality and can seem a bit detached. Instead, posting a mix of personally produced content, even something as simple a holiday greeting, with say, great viral articles from other sources will get you the best results.
One caveat; you can and should still occasionally chime in with your own personally produced social media content. It will help your account feel more personal.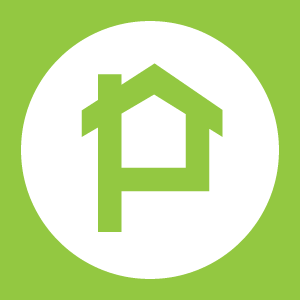 Can Choose Content Categories for Posting/Review Content Before Posting
As a Real Estate Agent you should not only know your audience, but should also have some idea of the content they would like to see. All three companies give agents the chance to choose from a variety of content categories, including buyer and seller targeted content, home improvement, mortgage news, etc.
Reviewing content before it gets posted can also be helpful. You may want to avoid posting content from certain websites, or might even know of articles that do a better job telling the story.
Each service we reviewed handles content review a little differently. Here's how they compare: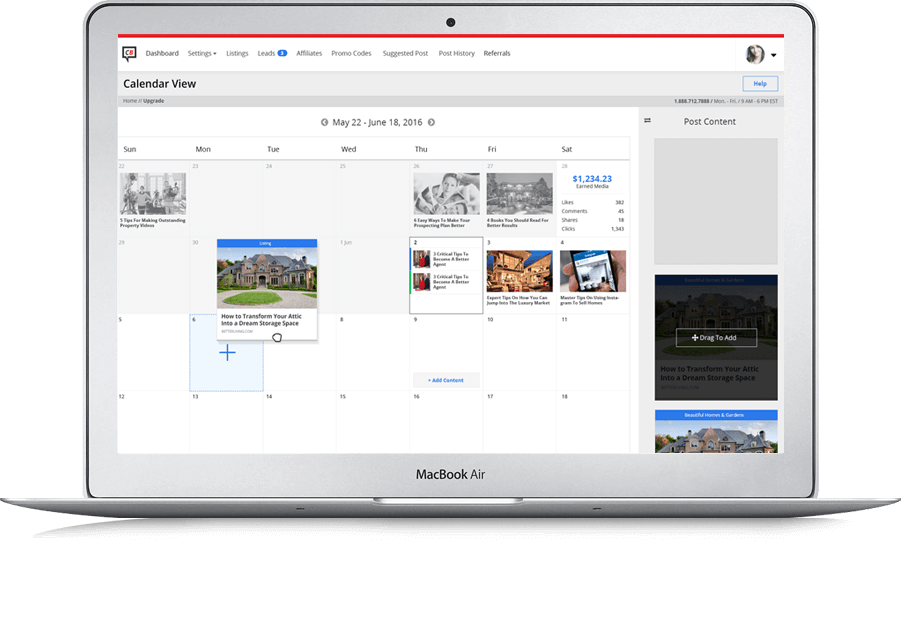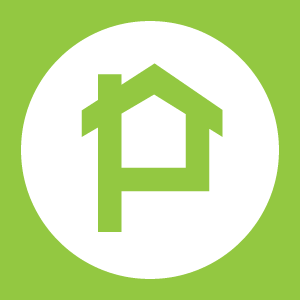 Can Customize Posting Frequency
Customizing posting frequency is important for social media success as well. After all, you don't want to overwhelm your audience with too many posts, but during the slow season you may need to increase your posting frequency to get more leads.
Here's how the three social media services stacked up for customization of posting frequency.
Important note: one "posting" is equivalent to one article posted to all three (or four) of your social media accounts simultaneously.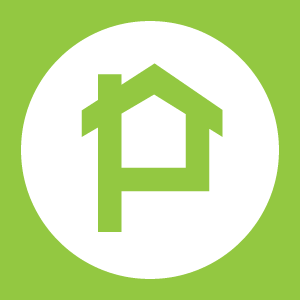 Reporting/Analytics
Being able to track the effectiveness of your social media campaigns is crucial for determining your ROI. While you can and should have your social media accounts set up to send you updates for new comments, likes, etc. via email, having this all in one place can be helpful as well. Here's how the three social media marketing companies for Real Estate Agents handle reporting/analytics.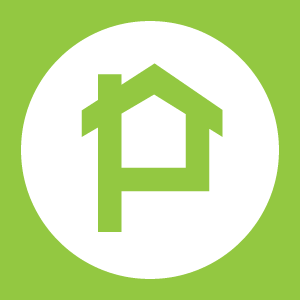 Contract required?
One of the biggest risks in real estate marketing is committing to a long contract to a service you're not convinced will offer a great ROI in your area. Luckily, all three companies allow Real Estate Agents to use their services on a month-to-month basis.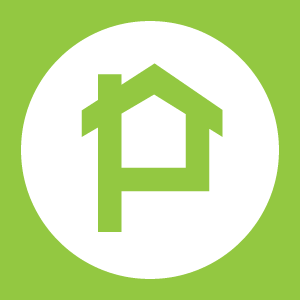 Other services offered
If you liked their social media marketing, then you might want to consider using these companies for their other digital marketing services. Here are the other services they offer.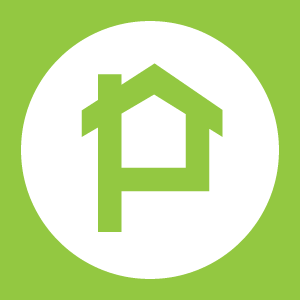 All Options
The Bottom Line
Cityblast was our top choice for social media marketing company for Real Estate Agents because they offer locally targeted content, with the ability to review postings at a relatively affordable price. Roar Solutions got our pick as the most customizable, and Circlepix as the most affordable. Before committing to any software, try them out for a month to see if they work for your business.