5 Best Restaurant Accounting Software for 2023
Restaurant management requires an understanding of the components of restaurant operations and back-office management, such as accounting, inventory checking, cost management, and employee scheduling. The best restaurant accounting software must address the majority, if not all, of these components to help managers and owners track the financial aspect of the business without having to transfer to and from different software.
We've chosen the five best restaurant accounting and bookkeeping software for managing your restaurant business:
Best Restaurant Accounting Software Compared
| | | | | | |
| --- | --- | --- | --- | --- | --- |
| | | | | | |
| Pricing | Starts at $444 per location per month for quarterly billing | Starts at $55 per month for bill management | Flat fee of $330 per location, per month | Custom Priced | Free |
| Recipe or Food Management | ✓ | N/A | ✓ | ✓ | N/A |
| Inventory | ✓ | ✓ | ✓ | ✓ | N/A |
| Employee Scheduling | ✓ | N/A | N/A | N/A | N/A |
| Cost Management & Analysis | ✓ | ✓ | ✓ | N/A | N/A |
| Catering Proposals & Management | ✓ | Through project tracking | N/A | ✓ | N/A |
| Point-of-Sale (POS) Integration | ✓ | ✓ | ✓ | ✓ | N/A |
Restaurant365: Best Overall Restaurant Accounting Software

What We Like
Track income and expenses separately by location
Integrated payroll and human resources (HR) is available
Assistance in finding a Restaurant365 Certified Accounting Partner
Sales forecasting based on past data provides projections for staffing and food requirements
Drawbacks
No monthly billing
Caterers cannot track project profitability
Recipe management and employee scheduling is not available in the Core plan
Expensive for restaurants with many small locations
Features
Accounts payable (A/P) automation features with invoice capture
Approval workflows with multilevel approvals based on location, location category, or dollar amounts
P&L report with variance analysis of cost and revenues
Custom report customization
Inventory management, stock counting, purchasing, and receiving functions
Employee scheduling and labor cost management
Integration with 90 POS systems
Billing is either quarterly or annually. Users get a 10% discount under the annual plan:
Core Operations: $289 per location, per month
Core Accounting: $289 per location, per month
Essential: $1,332 quarterly per location
Professional: $1,617 quarterly per location
Robust integration options with POS systems: Restaurant365 can integrate with seven out of eight of our choices for best restaurant POS systems and with more than 90 other popular POS systems. It's an all-in-one back-office system that restaurant owners and managers can use to stay on top of accounting, inventory tracking, scheduling, and sales.
Automated bank reconciliation: The R365 Accounting feature of Restaurant365 offers general ledger control, location tracking per account, bank reconciliations, and financial budgets. It even has a fixed asset module to track the lifetime costs of all fixed assets.
Artificial intelligence (AI): The inventory module of Restaurant365 uses AI to track ingredients with its real-time inventory system. This AI-powered module can help you manage the consumption of raw materials and ensure that they're used efficiently in operations.
Restaurant365 is suitable for:
Mid- and large-scale restaurants that need complex inventory and food cost tracking
Restaurants looking for a comprehensive and all-in-one restaurant management system
Businesses that own multiple restaurants
QuickBooks Online: Best for Small Restaurants, Cafes & Startups

What We Like
Very affordable compared to restaurant-specific software
Integrates with all of our choices for best restaurant POS systems, as well as QuickBooks POS
Excellent project accounting for caterers
Instantly share your books with an external accountant
Track classes and locations separately
Drawbacks
No recipe costing
No assistance with employee scheduling
No assistance purchasing food with electronic data interchange (EDI)
Lacks restaurant management features in general
Features
Inventory management, purchase order tracking, and stock tracking
Class, location, and project tracking
Seamless bank feed integration and easy-to-use bank reconciliation module
Bank reconciliation through bank feed connection or comma-separated values (CSV) file imports
POS system integration
Ecommerce services integration
Sales tax calculation and tracking
Generation of 1099 tax forms for contractors
QuickBooks Online has four plans: Simple Start, Essentials, Plus, and Advanced. For restaurants, we recommend starting with Essentials for bill management features. However, our best recommendation is QuickBooks Online Plus for project, location, and class tracking.
Essentials: $55 per month for three users
Plus: $85 per month for five users
Advanced: $200 per month for 25 users
Add-on: Payroll Core is $45 per month plus $4 per employee across all plans.
Inventory tracking: QuickBooks Online tracks the cost of goods sold (COGS) in every invoice and determines the cost of ending inventory for reporting. Its inventory features can be enough for small restaurants that don't need comprehensive restaurant features like recipe management and theoretical usage.
Sales tax tracking: If you sell in different jurisdictions, QuickBooks Online can help you add sales taxes in invoices and track your sales tax liability. However, you can't file and pay your sales tax using the app.
Assisted bookkeeping options: QuickBooks Live is a special bookkeeping assistance service of QuickBooks. A Live Bookkeeper will be assigned to clean up your accounts and do your books while subscribed to the plan. QuickBooks Live can help you focus on managing your restaurants and let expert bookkeepers handle the books.
QuickBooks Online is suitable for:
Businesses looking for a comprehensive bookkeeping software
Small restaurants, cafes, and caterers that don't need complex restaurant accounting features
Restaurants looking for bookkeeping assistance through a QuickBooks ProAdvisor
MarginEdge: Best Restaurant Integration for QuickBooks

What We Like
Integrates with QuickBooks Desktop, QuickBooks Online, Sage Intacct, and Xero for general bookkeeping
Uses the latest invoice prices to recalculate the cost of recipes automatically
Compares actual ingredient usage to what should have been used given the dishes sold
Integrates with 6 of 8 Best Restaurant POS Systems
Straightforward pricing
Drawbacks
Must pay for bookkeeping software, such as QuickBooks Online, in addition to MarginEdge
Employee scheduling is not available
Cannot forecast sales and food usage based on prior data
MarginEdge Features
Expand POS integration with recent addition of Upserve, Revel, and Clover in MarginEdge's long list of compatible POS systems
Bill pay feature for unlimited electronic and check payments to suppliers and vendors
Labor data feeds from POS system for labor costing and estimates
Recipe management including allergen tracking in recipes
Inventory management and stock-taking features
Side-by-side budget-to-actual cost comparison charts and graphs
MarginEdge charges a monthly flat fee of $330 per location. By choosing the annual billing, the monthly price equivalent would be $300 per location. A subscription to QuickBooks Online Plus isn't included.
The estimated monthly cost of MarginEdge with QuickBooks Online Plus is $410 per month, but you can save more if you choose the annual billing option. For QuickBooks Online Plus, you don't need to get additional subscriptions for other locations.
Accounting software integration: MarginEdge can integrate with popular accounting software like QuickBooks Online, QuickBooks Desktop, Sage Intacct, and Xero. This integration makes it easier to account for income, expenses, A/R, and A/P using accounting assumptions and principles. Although MarginEdge has accounting features, it's only suitable for tracking restaurant transactions and isn't a complete accounting solution.
Variance analysis: MarginEdge derives actual costs from POS data and compares it with budgeted amounts to provide information about how efficient your restaurant is with using resources. You can also generate theoretical reports to show standard usage based on the assumptions or estimates you've made.
Daily controllable profit and loss (P&L): MarginEdge can generate a daily controllable P&L statement that will present you with controllable revenues and expenses. So that you can see the bigger picture, the controllable P&L statement will include a common size value as a percentage of sales to show you the impact of different products to total revenues and resource usage to total expenses.
MarginEdge is suitable for:
Restaurants looking for a more cost effective restaurant accounting software
Existing users of QuickBooks, Xero, and Sage Intacct
Restaurant startups
Food Service Ace: Best for Food Trucks & Food Delivery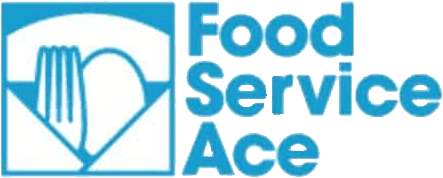 What We Like
Includes foodservice distribution software that assists with deliveries to customers
Flexible plans based on your needs
Manage inventory transfers between commissary and multiple food trucks
Forecast sales based on prior data and view required inventory purchases
Purchase food through EDI with vendors
Drawbacks
No upfront pricing
No employee scheduling
No payroll features
Food Service Features
Offline use of mobile apps
Comprehensive A/P and accounts receivable (A/R) modules for tracking invoices, bills, and payments
Automated purchase order forwarding to vendors through electronic data interchange
Delivery route mapping for food deliveries
Option to integrate with third party or Food Service Ace POS system
Proposal creation and management for catering services
Pricing is quote-based, payable monthly. The price includes data backup, unlimited users, and 24/7 access to a help desk.
Workflow management: Food Service Ace has workflow management that helps back-office personnel efficiently manage orders, receipts, and inventory.
Accounting: Food Service Ace has important accounting features like bank reconciliation, A/P, and A/R. POS data is also imported to general ledger accounts every night.
Catering management: Food Service Ace has a catering module that enables managers and owners to create proposals for clients. It also accommodates deposits, invoices, and advances. This module can also track inventory and overall catering costs.
Food Service Ace is suitable for:
Food carts, trucks, and mobile restaurants
Food businesses geared toward food preparation and delivery
Users without internet access
Wave: Best Free Software for Compiling Income & Expenses

What We Like
Software is free forever
Connect bank and credit card accounts to transfer activity
Print basic balance sheet and income statement
Drawbacks
Not sufficient to manage a restaurant
No inventory accounting
No tracking by class or location
Features
Free accounting and invoicing features
Receipt scanning via mobile receipt scanning app
Unlimited users with user roles tracking
Wave is free forever for accounting and invoicing
Free forever: Wave doesn't have higher paid plans, unlike other free accounting software. It's an ideal program for tracking income and expenses for free.
A/R and A/P management: Wave is capable enough for tracking A/R and A/P. At a minimum, its invoicing and billing functions can help you account for income and expenses. But since Wave is free software, it lacks advanced and more premium accounting features.
While Wave doesn't have restaurant-specific features, we believe that its income and expense tracking can be useful for small restaurants and food businesses that don't need complex restaurant features. However, if your operation needs information about labor and overhead, we recommend checking out another software in this guide.
Wave is suitable for:
Restaurants that don't need complex accounting features
Very small food businesses that don't accept bulk orders or catering services
Mom-and-pop food stalls, carts, or shops
How We Evaluated Restaurant Accounting Software
We evaluated restaurant accounting software based on basic accounting features and reporting, as well as useful restaurant-specific features. It's extremely important that your accounting system integrates with your POS software, so we evaluated whether the software integrates with any of our eight choices for best restaurant POS systems.
20% of Overall Score
Our pricing score not only includes the cost, but also whether month-to-month contracts are available and if there are any limitations on users, transactions, customers, or vendors.
20% of Overall Score
The general features include accounting features that all industries require, but the weights placed on features are specifically tailored to restaurants. Features particularly important for restaurants are payroll, inventory management, and bill management.
30% of Overall Score
The most heavily weighted restaurant feature is the number of good POS systems available for integration. Other features we considered are the ability to track multiple locations and update the cost of preparing recipes based on daily food prices, employee scheduling, sales forecasting, and electronic data exchange (EDI) with vendors.
10% of Overall Score
Our ease of use score includes both a subjective evaluation by our accounting expert and the customer support options available. Finally, we consider whether the software has any accounting partners that can offer assisted bookkeeping services.
10% of Overall Score
In rating user reviews, we checked user reviews websites to gain user insights and suggestions. We believe that feedback from actual and verified users of the software give us information about its usability for small businesses.
10% of Overall Score
The expert evaluation is an overall scoring of the software's features, mobile app, and reports.
*Percentages of overall score
Frequently Asked Questions (FAQs)
How do you set up a restaurant accounting system?
The easiest and most convenient way to set up a restaurant accounting system is by hiring a professional accountant with experience in restaurant accounting. You can also get accounting software and modify it for restaurant accounting. Such modifications include adding unique accounts, like raw materials, labor, overhead, and other special income and expense accounts for restaurants, such as food sales, food discounts, service fees, and delivery expenses.
Can restaurants use Excel?
Yes, Excel can be useful in preparing certain schedules for restaurants, but we highly recommend using bookkeeping software for tracking income and expenses for the easiest time.
How do you account for restaurant expenses?
The best way to account for restaurant expenses is to group them by cost components: direct materials, direct labor, and overhead. Direct materials are ingredients that your restaurant uses, like meat and vegetables. Direct labor consists of payroll of all employees. Finally, overhead costs are costs that can't be traced directly to your products like electricity, use of condiments, and telecommunication expenses.
Bottom Line
Restaurant365 is a complete restaurant management and accounting software in a single platform. While it's pricier compared to its competitors, Restaurant365 won't disappoint in restaurant management features. However, if budget is your concern, then MarginEdge plus a QuickBooks Online plan is the best choice for affordability. Food Service Ace is also worth considering if you're a mobile restaurant or specialize in delivery because its apps can be used without an internet connection.