How We Evaluated Restaurant Accounting Software
We evaluated restaurant accounting software based on its basic accounting features and reporting, as well as some very useful restaurant-specific features. It's extremely important that your accounting system integrates with your point-of-sale (POS) software, so we evaluated whether the software integrates with any of the 8 Best Restaurant POS Systems.
20% of Overall Score
Our pricing score not only includes the cost, but also whether month-to-month contracts are available and if there are any limitations on users, transactions, customers, or vendors.
10% of Overall Score
Our ease of use score includes both a subjective evaluation by our accounting expert and the customer support options available. Finally, we consider whether the software has any accounting partners to offer assisted bookkeeping services.
20% of Overall Score
The general features include accounting features that all industries require, but the weights placed on features are specifically tailored for restaurants. Features particularly important for restaurants are payroll, inventory management, and bill management.
40% of Overall Score
The most heavily weighted restaurant feature is the number of good POS systems available for integration. Other features considered are the ability to track multiple locations, update the cost to prepare recipes based on daily food prices, employee scheduling, sales forecasting, and electronic data exchange (EDI) with vendors.
10% of Overall Score
The expert evaluation is an overall scoring of the software's features, mobile app, and reports.
*Percentages of overall score

Best Overall Restaurant Accounting Software

PROS
Integrates with 7 of the 8 Best Restaurants POS Systems
Track income and expenses separately by location
Integrated payroll and human resources (HR) is available
Assistance in finding a Restaurant365 Certified Accounting Partner
Sales forecasting based on past data provides projections for staffing and food requirements

CONS
No month-to-month pricing
Caterers cannot track project profitability
Recipe management and employee scheduling is not available in the Core plan
Expensive for restaurants with many small locations
RATING CRITERIA

Pricing
4.25
OUT OF
5
Ease of Use
3.75
OUT OF
5
General Features
4.00
OUT OF
5
Restaurant Features
4.50
OUT OF
5
Expert Score
4.38
OUT OF
5
Our Expert Opinion
Restaurant365 is a comprehensive specialty software. The Core Accounting plan comes with its inventory management module, which is vital for restaurants to keep costs down and provide fresh food for the customers. Consider upgrading to the Essential plan to add employee scheduling and real-time recipe costing, among other things. While Restaurant 365 is expensive compared to general bookkeeping software, its straightforward pricing is refreshing for such a sophisticated system. You should consider Restaurant365 for the unique needs of your restaurant before settling for general-purpose bookkeeping software.
Pricing
Unfortunately, no monthly billing is available, so the prices below are the monthly cost billed quarterly for unlimited users:
Core Accounting: $249 per month, per location, includes the Inventory and Accounting modules
Essential: $369 per month, per location, adds the Scheduling module along with additional features
Professional: $459 per month, per location, adds custom financial reports and fixed asset accounting
Restaurant 365 Hire, Payroll, and HR are available in all three plans for an additional cost.

Best Restaurant Integration for QuickBooks

PROS
Integrates with QuickBooks Desktop, QuickBooks Online, Sage Intacct, and Xero for general bookkeeping
Uses the latest invoice prices to recalculate the cost of recipes automatically
Compares actual ingredient usage to what should have been used given the dishes sold
Integrates with 6 of 8 Best Restaurant POS Systems
Straightforward pricing

CONS
Must pay for bookkeeping software, such as QuickBooks Online, in addition to MarginEdge
Employee scheduling is not available
Cannot forecast sales and food usage based on prior data
RATING CRITERIA

Pricing
4.12
OUT OF
5
Ease of Use
4.81
OUT OF
5
General Features
5.00
OUT OF
5
Restaurant Features
3.00
OUT OF
5
Expert Score
5.00
OUT OF
5
*The score is for MarginEdge integrated with QuickBooks Online Plus.
Our Expert Opinion
MarginEdge provides many popular restaurant features as an add-on to QuickBooks or other bookkeeping software. Startup restaurants may choose to begin with QuickBooks Online and then add MarginEdge when they've grown enough to utilize some of its more advanced features. The primary advantage of adding MarginEdge to your QuickBooks is the detailed tracking of your food cost and the impact of changes on recipe costs. There's no employee scheduling included with MarginEdge, which is a feature larger restaurants will likely miss.
Pricing
MarginEdge costs $300 per month, per location, and includes all of its features at no additional charge. Since MarginEdge isn't a standalone bookkeeping system, you'll also need to purchase QuickBooks Online or similar bookkeeping software. QuickBooks Online Plus is $80 per month for unlimited locations.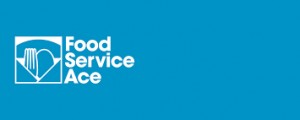 Best for Food Trucks and Food Delivery

PROS
Includes foodservice distribution software that assists with deliveries to customers
Provides a series of apps great for mobile restaurants
Manage inventory transfers between commissary and multiple food trucks
Forecast sales based on prior data and view required inventory purchases
Purchase food through EDI with vendors

CONS
No upfront pricing
No employee scheduling
No payroll features
RATING CRITERIA

Pricing
4.00
OUT OF
5
Ease of Use
2.63
OUT OF
5
General Features
3.25
OUT OF
5
Restaurant Features
4.50
OUT OF
5
Expert Score
4.00
OUT OF
5
Our Expert Opinion
A unique feature of Food Service Ace is its foodservice distribution software. In addition to generating pick lists, packing lists, and invoices, it will suggest routes and print driver itineraries with expected delivery times. The mobile apps are ideal for managing inventory in food trucks with no internet connection. While there is no list of POS integrations, the company will work with you to integrate with your current POS software. There is no payroll feature, so you'll need to use a third-party payroll provider and import your payroll entries.
Pricing
Because of the high level of customization, you can't get a quote without talking to a salesperson about your company and the features you'll need.

Best for Caterers, Small Restaurants, and Start-ups

PROS
Very affordable compared to restaurant-specific software
Integrates with all 8 Best Restaurant POS Systems as well as QuickBooks POS
Excellent project accounting for caterers
Instantly share your books with an external accountant
Track classes and locations separately

CONS
No recipe costing
No assistance with employee scheduling
No assistance purchasing food with EDI
RATING CRITERIA

Pricing
4.72
OUT OF
5
Ease of Use
4.31
OUT OF
5
General Features
5.00
OUT OF
5
Restaurant Features
1.50
OUT OF
5
Expert Score
5.00
OUT OF
5
Our Expert Opinion
We rated QuickBooks Online as the best overall small business accounting software. Even without an integration, QuickBooks Online is a solid choice for caterers and small restaurants. For small restaurants, it has good inventory accounting that includes a count of units on hand as well as awaiting delivery. You can set reorder points to receive reminders when items are low. Caterers will love the project accounting features that will let you track the profit or loss from each event, including employee time. Startup restaurants might choose to use until you grow to the point of needing the restaurant-specific features available in other software and then can add the MarginEdge integration discussed above.
Pricing
QuickBooks Online starts at $25 per month for the Simple Start plan, but caterers and restaurants will want the Plus plan at $80 per month for inventory and project accounting. All plans include a free accountant-user that allows you to share your books with your external bookkeeper.
Simple Start: $25 per month for one user
Essentials: $50 per month for three users and includes bill management and time tracking
Plus (recommended for restaurants and caterers): $80 per month for five users and includes inventory and project accounting
Advanced: $180 per month for 25 users and includes advanced reporting and features, as well as a dedicated customer support representative
You can read our review of QuickBooks Online to learn more about the leading small business accounting software.

Best Free Software for Compiling Income and Expenses

PROS
Software is free forever
Connect bank and credit card accounts to transfer activity
Print basic balance sheet and income statement

CONS
Not sufficient to manage a restaurant
No inventory accounting
No tracking by class or location
RATING CRITERIA

Pricing
5.00
OUT OF
5
Ease of Use
4.31
OUT OF
5
General Features
2.50
OUT OF
5
Restaurant Features
0.50
OUT OF
5
Expert Score
1.75
OUT OF
5
Our Expert Opinion
Since it lacks proper inventory accounting, Wave is not sufficient to help manage any size restaurant. However, Wave is an easy and free way to accumulate your income and expenses at tax time. You can connect your bank and credit card accounts so that transactions transfer into Wave automatically, where you can classify them properly. Bank reconciliations are automatic, as long as you don't have any outstanding checks or deposits. You might want to use Wave to catch up and then choose another software that can help you better manage your restaurant going forward.
Pricing
The Wave accounting software is free forever.
Read our Wave Review to learn more about this great free software.
Bottom Line
Restaurant365 is complete restaurant management and accounting software in one. It offers upfront pricing that is affordable given the comprehensive restaurant features. However, if you are a current QuickBooks Online user or you want to use QuickBooks to have easy access to their huge network of QuickBooks ProAdvisors, then you can choose the MarginEdge QuickBooks integration for features similar to Restaurant365 while remaining in the QuickBooks Online environment.