A point-of-sale (POS) system lets small business owners accept payments and helps manage a business with various features. The best POS software lets you track inventory and sales, manage employees, grow customer relationships, and analyze data. You can find POS systems that range in price from free to $100 or so per month.
Top 8 POS Systems for Small Business
| POS System | Best For: |
| --- | --- |
| | (Best Overall) Businesses needing a free and immediate POS system |
| | Small to large retailers wanting excellent inventory management |
| | Bars and restaurants needing a POS specific to the foodservice industry |
| | Ecommerce and multichannel businesses needing a POS system with an online shopping cart |
| | Boutique and specialty shops wanting an iPad POS with built-in payment processing |
| | Retail businesses of all sizes needing a POS with built-in loyalty program features |
| | Small grocers wanting a POS with scale integration |
| | Mobile vendors needing a free POS to accept payments on the go |
Which POS Software Is Best for You?
How We Evaluated POS Systems for Small Business
When reviewing each POS system, we prioritized software fees to ensure all of the products on this list are accessible for small businesses. After price, we considered included features, ease of use, user reviews, and customer support. We also evaluated types of POS software for different kinds of businesses, such as restaurants and grocery stores, businesses that process mobile sales, and retailers needing a connected online store. Finally, we looked at what devices each system requires so you'll know whether you have to invest in new equipment.
To find the best POS system for small business, we considered these standards:
Price: We considered the monthly fee, cost of add-on features, and payment processing fees where applicable.
Ease of use: It should be easy to use POS systems with minimal training.
Payment processing: We looked at both POS solutions with built-in payment processing and those that require a third-party merchant services provider.
Inventory management: All the systems we considered include inventory management to some degree, but some are more advanced or work for niche industries.
Customer relationship management: At the very least, a POS program should allow you to make customer profiles, and at best, loyalty programs, email marketing, and gift cards are offered as features.
Employee management: We considered systems that offer staff management, such as scheduling, time clocks, and user permissions.
Online sales: We looked at POS solutions that offer built-in ecommerce support or integrated solutions.
Integrations: From bookkeeping to marketing, all POS software should offer integrations to help complete your ability to manage all aspects of your small business.
Customer support: We considered the level of customer support satisfaction and availability for each system.
Taking all the above criteria into account, we recommend Square POS as the best POS system for small businesses that want a low-cost option that supports online, mobile, and brick-and-mortar stores. You can get a free account, and the built-in payment processor is a convenient solution that helps startups get up and running quickly.
Square: Best Overall POS System for Small Business

Square POS is the best POS system for small businesses because it is free to use and can be accessed immediately. There are no start-up fees, plus the free system comes with built-in payment processing and business management tools. Square POS is easy to use and works on a variety of iOS and Android devices.
Square POS Pricing
Square is a free POS system, which means no monthly fee unless you choose add-on features to make managing your business easier. The built-in payment processor comes with slightly higher fees than you might find with other payment processors, such as PayPal or Shopify.
Square's add-on features are inexpensive, though, and you can add only what you need and skip what you don't. Another bright spot for Square POS is that it can accept offline payments, which is helpful if you're selling while on the go and have no internet service.
Square POS Pricing
Point-of-sale app: Free
Processing fee (magstripe, chip, contactless): 2.6% plus 10 cents per transaction
Keyed-in payment fee: 3.5% plus 15 cents per transaction
Square Reader (magstripe): Free
Square Reader (chip and contactless): $49
Square Terminal (all payments, receipt printer): $299
Square Register (all payments, two screens): $799
Square POS Features
Considering the free price point of Square POS and all the features you get, it's a better value than most other POS systems. You'll be able to manage inventory, create customer profiles, manage staff, and get reports on sales. Opt for the paid add-on features, such as loyalty programs, payroll, marketing, and gift cards, and you can craft a point-of-sale system that's perfectly suited to you.
Square POS Inventory Management
You can add items to your Square POS inventory one at a time, or import all your products in one fell swoop with a CSV spreadsheet. The cloud-based POS software makes it possible for you to access your inventory from any iOS device wherever you are, as long as you have an internet connection. Daily stock alerts are sent to your email, so you'll know when stock is low. While Square POS inventory control is easy to use, it isn't nearly as advanced as Lightspeed Retail.
Square POS CRM Features
Square POS gets that customers are the heart of your business, so it includes light customer relationship management (CRM) features in the free version. Add customer information in bulk with CSV spreadsheet imports, or add customer profiles in one by one. Alternatively, you can let the system add your customers' personal information automatically after purchases. You can collect contact information, and there's a section for notes. Vend offers more robust and customizable customer management than Square POS.
Square POS Employee Management
Square POS keeps it simple and basic with its free staff management features. Your employees can ring up a sale and issue a refund, but that's about it. For more advanced employee management features, you'll have to get the add-on feature.
Square POS Reporting
The Square POS data analytics feature lets you study a variety of reports, so you'll know how your business is doing. You can track sales, customers, and inventory through reports. You can find out what the average sale is, how many customers are new or repeat business, and even which hour is your busiest for the day.
Square POS Paid Add-ons
You could run your business only on the free Square POS, or you can add advanced features along with some small monthly fees. Employee management costs $5 per employee, per month, and it includes user permissions, a time clock, scheduling, and labor-specific reports.
Square Payroll seamlessly integrates with Square POS' employee management feature; it imports time cards automatically and your employees get paid automatically. It costs $29 per month, plus $5 per employee, per month. Marketing with Square POS is an add-on that starts at $15 per month, and loyalty programs start at $45 per month.
What Square POS Is Missing
Square POS sticks to the basics, which means you aren't going to find many advanced features or detailed reports like you can get from Lightspeed Retail. Otherwise, you'll have to add on the paid features Square offers, but doing so can cause your monthly fees to rise to the same price as Vend, which includes a lot of the same features as part of its core software.
Square POS Reviews
What people seem to note in Square POS reviews is that the software is easy to use and that it's free to get started. Also, the fees are predictable, as Square doesn't have any hidden fees or variable rates. The missing advanced features are Square POS' biggest issue, according to most reviewers.
Lightspeed Retail: Best POS System for Inventory Management

Lightspeed Retail is the best retail POS software for businesses that have large inventories. Lightspeed Retail lets businesses categorize products by multiple variants, create product bundles, and manage purchase orders with a built-in product catalog. Lightspeed Retail starts at $99 per month, which is average for businesses wanting detailed inventory management and reporting.
Lightspeed Retail Pricing
The core POS software from Lightspeed Retail starts at $99, which is a bit more expensive than most systems, though you may be able to get a discount if you're operating multiple stores. For a custom package, you'll have to call Lightspeed for a quote.
Add-ons are limited to an ecommerce plan and a loyalty feature; each starts at $59 per month. You can sign up for a 14-day free trial to see if Lightspeed Retail is right for you.
Lightspeed Retail Pricing
Point-of-sale app (monthly): $99
Processing fees: 2.6% plus 10 cents per transaction; volume discounts available
iPad hardware kit (stand, printer, cash drawer, Bluetooth scanner, receipt paper): $699
Lightspeed Retail Features
Lightspeed Retail focuses on building out a couple of features to make them robust and well worth the monthly fee if you need them. Inventory and reporting are the stars of this point-of-sale system. You can create purchase orders, order new stock, and manage everything from the cloud-based POS system. There are also more than 40 reports, so you can get down to granular data to find out what your best-selling item is, which employees are performing best, and more insight into your business.
Lightspeed Retail Inventory Management
Lightspeed Retail offers the most advanced inventory system among point-of-sale software. Add your items to the inventory and then tag them with searchable terms, which makes it easy to find in your system. The descriptors help you isolate an exact item (color, material, size, and so on). Plus, Lightspeed uploads vendor catalogs to its system, making it easy for you to reorder stock whenever you run low.
Lightspeed Retail CRM Features
If you stick to the base software of Lightspeed Retail, you'll find that its customer relationship management (CRM) features are similar to Square POS, e.g., simple customer profiles. However, there's a loyalty add-on feature that expands what you can do with (and for) your customers. The loyalty add-on gets you a rewards program, automated email marketing campaigns, one-time deals (such as for VIP customers), and coupons.
Lightspeed Retail Reporting
Lightspeed Retail lets you roll out the most common reports for businesses, such as end-of-day reports, sales history, and customer history. You'll also find employee performance reports in Lightspeed Retail like you can find in Square POS, and dozens more to allow you to dig deep into the data the system collects.
Lightspeed Retail Payment Processing
Lightspeed Retail has a built-in payment processor called Lightspeed Payments. The rates are competitive with Shopify's payment processing fees. Tapped, inserted (or chip), and swiped card payments are 2.6% plus 10 cents per transaction. Manually keyed-in payments are 2.6% plus 30 cents per transaction.
What Lightspeed Retail Is Missing
When you consider the cost of Lightspeed Retail, it's a bit surprising that you have to tack on add-on features and their fees to get a more complete point-of-sale system than ShopKeep, for example. If you were to add those features, like Loyalty and ecommerce, you're looking at paying more than $200 per month. Also, unlike most other POS solutions, Lightspeed Retail requires you to sign a contract, which means you're stuck with it if you don't like it until your contract ends.
Lightspeed Retail Reviews
Overall, most users agree in Lightspeed Retail reviews that the POS is easy to use, offers several helpful tools for inventory and reporting, and that it offers excellent customer support. However, there was a bit of frustration regarding extra costs for advanced reporting and add-on features, like loyalty and ecommerce.
Toast: Best POS for Bars & Restaurants

Toast is a POS software specifically designed for the restaurant industry. It combines front-of-house features like table mapping and real-time feedback collection with back-of-house features like kitchen displays and ingredient-level inventory tracking. Toast POS has built-in payment processing and starts at under $80 per month, making it the best POS system for bars and restaurants.
Toast Pricing
The monthly cost of Toast POS' core software is $79 per register, which is slightly higher than the average price of point-of-sale systems, but when you factor in add-on features and installation, you're looking at a much higher price tag. Installation starts at $499. Add-on features range from $25 to $50 per feature, per month. This is far more expensive than Square POS or ShopKeep, both of which could be used for small restaurants.
Toast POS Pricing
Point-of-sale app (monthly): $79
Installation: $499 and higher
Toast POS Payments (fixed flat fees): Not disclosed
Starter bundle (10-inch terminal, flip stand, magstripe card reader): $899
Toast Go (handheld POS, card reader): $600
Toast Features
Like most systems on this list, Toast POS includes inventory control, reporting, staff management, and customer profiles, but it also offers time tracking, menu management, and other niche features for those in the food service industry. Add-on features, such as loyalty, gift cards, and online ordering, are available at an added cost. Another bonus with Toast POS is that it can continue to operate if it goes offline, including payments, like Square POS.
Toast Inventory Management
In Toast POS, you can track inventory down to the ingredient level, which is helpful for restaurants and bars that need to know where they stand in maraschino cherries and for keeping tabs on pours. The only other point-of-sale system that comes close to this sort of inventory control is ShopKeep. However, in Toast POS, you get a food cost calculator and a recipe costing tool, which are uncommon tools, even among other restaurant POS systems.
Toast Menu Management
A must-have feature for any restaurant is menu management, and Toast POS includes an easy-to-use one. Create the categories you need, such as breakfast, lunch, and dinner, and then add subcategories, such as appetizers, salads, and so on. Within those subcategories, you'll be able to add the menu items, which you can price according to the recipe costing tool you use in the inventory tool. There are also easy modifiers, so a customer can customize a sandwich, pizza, or any other menu item that allows for choices.
Toast Reporting
Although Lightspeed Retail includes excellent reporting options, Toast POS provides restaurant-specific reporting. Sales and labor reports are standard for any POS solution, but Toast POS also lets you run reports on tips, total guests, and table turn time, to name a few. Want to know how many covers an employee served? You can get that from Toast POS.
Toast Add-ons
Toast POS is a mostly complete POS solution for any restaurant, but if you have the monthly cash to get the add-on features, you'll get even more out of this POS software. Online ordering allows you to accept orders from your own website (no third-party commissions to pay), and your establishment can handle pick-ups and delivery itself. The loyalty program includes a rewards system that keeps customers coming back to earn points, birthday rewards, or sign-up bonuses—it's customizable, so it's up to you how to set it up. You can also get physical or digital gift cards for your guests to purchase to use at your restaurant.
What Toast Is Missing
If you choose Toast POS as your go-to POS for your bar or restaurant, you'll be locked into its payment processing system. That means you won't be able to integrate your current merchant services provider or shop around for better rates. Also, if you're in the iOS-preferred camp, you'll be out of luck with Toast POS, as it only works with Android devices.
Toast Reviews
The Toast POS reviews from users are mostly positive, with people pointing out the ease of use, friendly customer support, and all the restaurant-specific reports and features. The payment processing from Toast POS is mostly seen as a good thing, but there are some reviews from disgruntled users who claim their rate is higher than what they had paid with their previous merchant services provider.
Shopify: Best POS for Ecommerce & Multichannel Retailers

Shopify is an ecommerce platform that comes with a free POS software for selling products at events or in a brick-and-mortar store. Shopify also has features to sell on social media and third-party marketplaces. All sales, inventory, and customer data are stored in one place, making Shopify the best POS for multichannel sellers.
Shopify Pricing
Depending on which plan you want, Shopify is extraordinarily affordable or expensive. The POS software offers four different plans that range from $9 to $299 per month. The lower the price, the more limiting the features are. You don't have to use the integrated payment processor, but you'll pay an extra fee if you choose your own merchant services provider. If you choose Shopify Payments, you'll pay lower rates with more advanced Shopify plans.
Shopify Pricing & Features
| | Shopify Lite | Basic Shopify | Shopify | Advanced Shopify |
| --- | --- | --- | --- | --- |
| Monthly Fee | $9 | $29 | $79 | $299 |
| Staff Accounts | 1 | 2 | 5 | 15 |
| Online Processing Fees | 2.9% + 30 cents | 2.9% + 30 cents | 2.6% + 30 cents | 2.4% + 30 cents |
| In-person Processing Fees | 2.7% | 2.7% | 2.5% | 2.4% |
| Online Store | N/A | ✔ | ✔ | ✔ |
| Gift Cards | N/A | N/A | ✔ | ✔ |
| Register Shifts | N/A | N/A | ✔ | ✔ |
| Reporting | N/A | N/A | ✔ | ✔ |
| Advanced Reporting | N/A | N/A | N/A | ✔ |
Shopify Inventory Management
All Shopify POS plans come with inventory management, so you can add products, include variants (such as size, color, and material), and add SKUs and prices. Shopify isn't quite as advanced an inventory tool as Lightspeed Retail, but it comes close for product management, at least.
Shopify Sales Channels
One of the best features of Shopify is that it doesn't treat ecommerce as an add-on feature, so you can use Shopify and a card reader to sell in your online store, on social media, or in person at a small retail shop or at events. Plus, all your data is updated in real-time, in the cloud, and across all your sales channels, so when you sell out of an item, it's no longer available from your POS system or online store until you replenish.
Shopify Reporting
To get access to advanced reports, you'll have to subscribe to one of the two highest plans, either Shopify or Advanced Shopify. The basic reports in Shopify give you sales reports, so you can track trends, sales totals, and sales based on day or time of year, which help you plan ahead.
There are also customer reports, so you can see the percentage of new customers versus repeat customers. If you want more advanced and custom reports, as you'd find in ShopKeep, you'll have to choose Advanced Shopify.
Shopify Integrations
There are more than 1,500 app integrations for Shopify POS, which means two things: You can create a customized business solution, and you could really ramp up your monthly fees. Shopify doesn't need all those integrations to work well for small businesses, but you might want to consider QuickBooks, Mailchimp, and eBay.
What Shopify Is Missing
It isn't that Shopify relies on apps to complete its functionality, but depending on your industry, it could be frustrating to not have certain features, such as costing tools and advanced customer relationship management (CRM). It's also more expensive than most other POS solutions, especially for the highest-tiered plan.
Shopify Reviews
For the most part, those who left Shopify reviews are fans of the software. The online store and themes get high marks from users, plus it's often noted that the platform is easy to use. While customer support is available 24/7, an uncommon feature among POS systems, the feedback from customers is mixed. Phone hold times can be lengthy, and tech support isn't helpful. Account freezes are also mentioned, but this can be a common problem with payment processors and shouldn't necessarily reflect on Shopify.
Shopkeep: Best POS for Boutique & Specialty Stores

ShopKeep POS is a cloud-based system designed for small specialty shops and boutiques. ShopKeep runs on iPads and has a user-friendly dashboard with built-in reports, payment processing, and lots of customization options. ShopKeep also offers marketing tools to help businesses manage online directory listings, all for around $100 per month.
ShopKeep Pricing
ShopKeep doesn't publish its pricing anywhere—rather, you have to speak with a representative to get a custom quote. Based on a few third-party reports, you're looking at paying $69 to $78 per month for the paid point-of-sale system, which is about average for the industry. ShopKeep offers a free version of its POS software, but its limitations on the number of employees, items in inventory, registers, locations, and even the amount you do in sales are strict.
ShopKeep Pricing
Point-of-sale app: Starting at approximately $69
ShopKeep Payments: Interchange-plus plus transaction fee
Pick-your-own payment processor: Interchange-plus plus gateway fee
Bluetooth reader (magstripe, chip, contactless): $329
Mobile register kit (iPad mini enclosure, magstripe): $199
Basic hardware kit (cash drawer, printer, iPad enclosure, card reader): $809
ShopKeep Features
ShopKeep includes helpful features, from back-office tools to features for sales staff. The register features would work well for small bars, restaurants, or retail shops. Staff management, inventory control, customer management, and reporting are all included in this POS software with no added costs unless you want to integrate third-party apps.
ShopKeep Inventory Management
Perhaps the only other system on this list to rival ShopKeep's inventory control is Lightspeed Retail. Although ShopKeep is meant for small businesses, it offers surprisingly powerful inventory tools. You can add items the same as you can in any POS software, but with ShopKeep, you can create a parent item and then apply variants to it, such as size, color, material, and so forth.
ShopKeep also lets you add inventory as raw goods and then you can create bundles, which is helpful for food-based businesses and for the weighted average cost feature, which helps with sales projections and reporting.
ShopKeep Employee Management
The paid version of ShopKeep allows you an unlimited number of employees with unique login code, and the clock-in and clock-out buttons are right there on the keypad on your iPad register. A manager or owner can then run a time clock report to track hours worked.
ShopKeep Reporting
Reporting in ShopKeep gives you access to numerous reports on what goes on through the POS software. Sales, inventory, staff, and customer reports are there, and you can go deep into the data to see what your best-selling products are, who's selling the most among employees, what your inventory value is, who your top customers are, percentage of clicks in marketing emails, and much more.
ShopKeep Integrations & Payments
ShopKeep would prefer you use its integrated payment solution; this means you'd pay interchange-plus rates, which unlike Square POS' fixed rate fees, may vary. The company offers a best-match guarantee, so it's possible you'll get low rates with ShopKeep Payments. You can choose to add your own payment processor, but you'll have to pay a gateway fee to ShopKeep.
Although ShopKeep doesn't offer many integrations, it pairs well with two of the biggest ones for small business. Like most other POS software, including Toast POS and Vend, ShopKeep integrates with QuickBooks, which helps simplify your bookkeeping and accounting. Another integration you might want is Mailchimp for email marketing.
What ShopKeep Is Missing
On one hand, ShopKeep includes powerful tools in its POS software, which makes it a valuable choice for the small businesses it attracts. However, it missed an opportunity to target sit-down restaurants with its lack of table mapping. The price you're quoted is per register, which may be the average for the industry, but it gets expensive when you add more registers. Also, its free version is far more limiting than Square POS.
ShopKeep Reviews
When it comes to functionality, those who are leaving ShopKeep reviews seem split on the topic. It's an easy-to-use system, and the customization features make it possible to set up your register with the most-used buttons front and center. However, there are glitches and bugs reported too, such as double charges and conflicting numbers in sales reports.
Customer support gets positive reviews for helpful and friendly reps and walk-throughs with issues. With that said, there are also negative reports about long waits for customer service and pat answers, rather than fixes to problems.
Vend: Best POS With Built-in Loyalty Program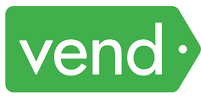 Vend is one of the few POS systems that offers a built-in loyalty program. You can customize price books and receipts, and you get inventory and reporting tools, standard for any point-of-sale system. Vend's pricing is more expensive than the average cost of small business POS software because of the included loyalty program.
Vend Pricing
The cost of Vend is comparable to Lightspeed Retail if you stick to the Lite plan at $99 per month, but to get the most out of Vend's software and its features, you might want to choose the Pro plan at $129 per month. Vend can be used on Mac or PC in stores, or through an iOS app for mobile POS, and it operates in the cloud, so there's no need for special hardware.
Vend Pricing & Features
| | Vend Lite | Vend Pro |
| --- | --- | --- |
| Monthly Fee* | $99 | $129 |
| Outlets | 1 | Up to 6 |
| Registers | 1 | 1 |
| Additional Registers* | $49 | $49 |
| Reporting | Basic | Advanced |
| Inventory Management | ✔ | ✔ |
| Unlimited Products | ✔ | ✔ |
| Loyalty & Gift Cards | N/A | ✔ |
| Ecommerce | N/A | ✔ |
| 24/7 Phone & Chat Support | ✔ | ✔ |
*Prices reflect annual payment. Month-to-month rates are $119 for Lite, $159 for Pro, and $59 per additional register.
Vend Inventory Management
Managing your inventory in Vend is similar to that of any POS software, but you get slightly more control and options, such as in ShopKeep. Add products in bulk if you have CSV files, or add them one by one. Apply variants to each product, split groups into singles or pours, or create bundles, if you'd like, making this a good POS for retail or even a food or bar establishment. You don't get ingredient-level inventory tracking or recipe costing tools, though, like you would with Toast POS.
Vend Loyalty Program & CRM Features
Vend includes customer profiles that are comparable to the ones in Square POS, but Vend takes customer relationship management (CRM) a few steps further with no add-on apps needed. You can create customer groups, similar to the VIP customer option in Lightspeed Retail, and give groups special pricing. Your customer profiles extend across all your sales channels.
Gift cards are simply enabled through Vend POS, and then you can order through Vend's supplier, your own supplier, or you can create your own gift cards. The loyalty program is also just a toggle button in Vend, and then you set the ratio of dollars spent to points received. Balances for customers show up when they make purchases, are added to receipts, or sent by email.
Vend Payment Processing
Unlike Square POS, Vend doesn't offer a built-in payment processor, but it does integrate with Square, PayPal, and Worldpay (the latter of which is an international payment processor); other processors from other countries are also available, making Vend a suitable choice for international retailers. You may even be able to use Vend as a gateway for your preferred merchant services provider—just ask. It's also worth noting that Vend will continue to work if offline, like Square POS.
Vend Reporting
Vend is one of the few POS systems that offers two levels of reporting (Shopify is another). Custom reports are available with the basic reporting feature, so you can compare your costs versus your profits, or filter data to discover trends in sales by hour, day, or time of year. More advanced metrics come with the high-tier plan, and they'll show you employee performance, discount reports, and the time it takes for an employee to sell a product, for example.
What Vend Is Missing
While Vend offers a lot of features found in the best POS solutions, it doesn't quite match the robust inventory management of Lightspeed Retail, for example. Its ecommerce offering is still new, and the integration hasn't worked well for some users. Premium tech support comes at an extra cost, which is rare.
Vend Reviews
Overall, Vend reviews are positive. Most users gush about how intuitive the program is, and they love the gift cards, loyalty program, and device versatility. Despite the overwhelmingly positive reviews, some users complain that inventory isn't as powerful a tool as they need and that the cost for Vend is a bit high.
IT Retail: Best Grocery POS for Small Business

IT Retail's Market POS is a great solution for small grocery stores. It is one of the only POS systems specifically designed for grocery businesses with features like scale integrations, bottle deposit, robust loyalty and marketing programs, and extra-durable hardware. Plus, all of these features are built into a competitive monthly price.
IT Retail Pricing
IT Retail starts at $59 per month, which is competitive with other solutions on our list. However, IT Retail's base price includes advanced features like scale support, gift cards, employee management, and QuickBooks integrations. Many other POS systems charge additional monthly fees for these features.
IT Retail Features
IT Retail has all of the functionality of a traditional small business POS system, including features to ring up sales, cloud-based reporting tools, and customer management. In addition to traditional POS features, IT Retail has just about all of the features a mom-and-pop grocery store would need, including scanner and scale support, support for multiple taxes and bottle deposits, and the ability to create, print, and scan barcode labels.
IT Retail Payment Processing
Unlike most of the systems on our list that have built-in payment processing, IT Retail partners with Worldpay for integrated payment processing. Worldpay does not have the best user reviews, but according to IT Retail, their partnership includes exclusive lower rates, better contract terms, and separate dedicated account representatives.
IT Retail Inventory Management
IT Retail has a detailed grocery inventory management system that can upload products in bulk, create custom product labels, and manage bottle returns. The POS can also organize products reaching a low inventory threshold into a printable report that is sorted by the vendor.
IT Retail CRM Features
IT Retail has built-in customer relationship management (CRM) features that are ideal for grocery stores. Like most POS software, including Vend and Lightspeed, IT Retail can store and track customers' spending and visits. However, IT Retail can issue scannable membership cards, which are popular for grocery stores. IT Retail doesn't have a specific loyalty program built-in but can easily connect with third-party rewards or loyalty programs, also using the customer membership cards.
IT Retail Employee Management
IT Retail has standard employee management features including a built-in time clock for tracking employee punches. Features can also be restricted or permitted by an individual employee or job level. IT Retail Market POS automatically tracks employee performance at the POS, including the number of transactions, cancellations, and so on, then compares them to the store average automatically. This makes it easy to detect top-performing employees as well as training or security opportunities.
IT Retail Reporting
IT Retail has a full back-office application that can be accessed from any desktop. From there, businesses can manage inventory, employees, customers, and view reports. Reports include end-of-day analysis, alerts to suspicious transactions, and profitability reports.
What IT Retail Is Missing
IT Retail is on the pricier side, especially for upfront hardware costs. So, if you are opening a traditional brick-and-mortar grocery store, IT Retail is a great investment. However, if you are opening a mobile food business, prepared food stores, or specialty food and cafe hybrids, IT Retail may not be the best fit. Square or PayPal would be better for mobile food businesses. ShopKeep is a good option for specialty food stores that don't need features like produce scales.
IT Retail Reviews
IT Retail user reviews are extremely positive, though there are not as many available as other more widely used systems like Square. Small business grocers like that IT Retail is specially designed to fit their specific needs. Some reviewers report occasional software glitches and high hardware costs, but even those reviewers rated IT Retail very highly.
Paypal Here: Best Free POS for Mobile Vendors

PayPal Here is a free mobile POS powered by PayPal. It allows businesses to accept payments and manage basic inventory on-the-go, similar to Square. However, PayPal Here is the only small business mobile POS that directly accepts PayPal payments, making it a convenient option for mobile vendors needing a simple POS solution.
PayPal Here Pricing
PayPal Here is similar to Square in that it has no startup, monthly, or cancellation fees. PayPal Here mobile POS can be used with any PayPal business account, including the free Starter plan, so, like Square, it can be completely free to use. Also like Square, it's an all-in-one solution with your card credit card processing built-in through PayPal. Your only real costs are your processing fees per sale and card readers.
PayPal Here Payment Processing Fees
PayPal Here has the following payment processing fees:
In-store and mobile payments: 2.7%
Online payments: 2.9% plus 30 cents per transaction
Keyed-in payments: 3.5% plus 15 cents per transaction
PayPal Here Hardware Fees
PayPal hardware fees include:
Magstripe card reader: $19.99
Contactless and chip reader: $24.99 to $74.99
PayPal Here Features
PayPal Here is easy to download onto any smartphone or tablet. Once installed, you can instantly start accepting payments and emailing receipts to customers. You also can create a list of products to add items to orders. However, PayPal Here doesn't track inventory quantities without a third-party add-on. And, some key features found in other POS apps on our list aren't available at all. PayPal Here is a very basic app that is best for businesses that don't need a lot of management features, just a simple tool to process payments.
PayPal Here Business Management Features
Business management tools and features are where the PayPal mobile POS app is lacking. PayPal is primarily a payment app, but it does have some very basic management tools like product listings, track items per sale, and the ability to collect customer data.
PayPal Here also has features to set up employee accounts with different roles and permissions so multiple people can accept payments under a single account. However, if you are looking for more robust management features from a free POS app, look into Square.
PayPal Here Reporting
PayPal Here has sales reporting features and a basic custom report builder including the ability to see sales by date, time, product, and employee. PayPal also lets you track sales across multiple stores or locations. Unlike many other free POS apps that have a separate dashboard for reporting, these features are available right in the main PayPal Here app.
What PayPal Here Is Missing
PayPal Here does not have advanced inventory management tools like most of the systems on our list. Overall, PayPal's features are limited. If you need a more robust system, consider Square or one of the paid POS systems on our list, such as Lightspeed Retail.
PayPal Here Reviews
PayPal Here reviews are mixed, but generally positive. Users say that the app is easy to use, especially if you need something to accept payments right away. Some users say that the payment processing fees are high.
POS System Frequently Asked Questions (FAQs)
Choosing a POS software for your business is a big step and an important decision. You can continue your research by reading POS reviews because there are many different systems available, and at first glance, they can all look the same. Below are some of the most frequently asked questions about POS systems.
What does a POS system do?
A POS system primarily processes transactions between a business and consumers, including sales and refunds. Most POS solutions also serve as a "back office" for businesses with tools to manage inventory, customer data, employees, and view sales reports.
What's included in a POS system?
A POS system consists of software and hardware, including some type of computer, tablet, or smartphone to operate the software program along with a card reader to accept credit and debit card payments. Depending on the type of business, POS hardware can also include cash drawers, barcode scanners, and receipt printers.
What are the key features of a POS system?
Most POS systems include features to process payments and refunds, basic inventory management tools, sales reports, and the ability to store customer data. The best POS systems also have features for managing employees, customer loyalty programs, and marketing tools.
What are some trends in POS software technology?
Many small businesses are moving away from cash registers to POS software. The early POS systems were often license-based and only operable on a desktop computer. Now, most POS solutions are cloud-based, and can be operated on any computer, tablet, or smartphone either by browser or app. These cloud and mobile POS software allow small businesses to sell anywhere and from their preferred device, making POS technology more accessible overall.
How can AI improve POS systems?
Artificial intelligence (AI) in POS systems can help deliver small businesses the information they need to make decisions around purchasing, staffing, and merchandising their business. Most POS software programs have reports and analytics that tell businesses what their peak hours are and how many products they've sold. AI can take this data and use it to predict how busy a store will be on certain days and times, and forecast product sales. Businesses can also use AI in to remember customer purchases and make accurate product recommendations.
Bottom Line
The best POS systems provide business owners more than simply a way to accept payments. POS trends such as mobile-first technology mean businesses can sell products and services anywhere, anytime. Artificial intelligence (AI) developments in POS software mean that instead of telling businesses how much product they have on-hand, POS systems can tell businesses exactly what they need to order and in what quantities. The best POS software combine analytics and ease of use at a price point that is accessible for small businesses.
Square POS is free to use, and its core features are powerful enough on their own that you may not even need the optional add-ons to build out the POS system. If you do opt to include the loyalty program, staff management features, or payroll, you'll still likely pay less than some other POS systems. Get a free account today.