A retail point-of-sale system, commonly called a POS system, lets retailers efficiently complete sales, accept payments, track inventory, manage staff, connect in-store and online sales, and much more. We reviewed the top-rated POS software systems on the market: Square, Lightspeed, and ShopKeep, in terms of price, features, and ease-of-use for small business.
Best POS System for Small Retailers & Multichannel Sellers: Square POS
We recommend Square POS for small businesses needing a low-cost POS system that supports all sales—in-store, mobile, and online. With Square's flexible POS software, you can sell anywhere and track everything in one system. Best of all, Square POS software is free—you just pay credit card processing fees of 2.75 percent per sale.
Best POS System for Retailers with Large Inventories: Lightspeed Retail
We recommend Lightspeed POS software for retailers managing large inventories in one or more locations. Lightspeed's advanced inventory features handle thousands of products in detail, including bundled items, parts assemblies, full vendor catalogs, automated purchase orders, and much more. Lightspeed starts at $99 per month, but its advanced sales and management features are worth the cost.
POS System Comparison Table: Square vs. Lightspeed vs. ShopKeep
Square POS

Lightspeed Retail

ShopKeep

Best For
Startups, small retailers, and multichannel sellers
Sellers with large inventories and multiple locations
Specialty boutiques and food sales
Monthly Costs

Learn More
$0/month
From $99/month
14-day free trial
From $69/month
14-day free trial
Ease of Use & Setup

Learn More
Easy
Medium
Easy
Register Hardware
iPad Stand: $169
With iPad: $498
Square Register: $49/month for 24 months
Use your own
iPad/Mac/PC or registers start at $699
iPads from $329
Card Reader: $99
Full POS registers start at $1,138
Credit Card Processing
Built-in Square Payments: 2.75% for in-store sales
Pick your own. We recommend Cayan's competitive Interchange+ rates
Pick your own. We recommend Cayan's competitive Interchange+ rates
Inventory Management
Basic
Advanced

Mid-level
Customer Management

✔

✔

✔

Email Marketing

✔*

Third-party add-on
Third-party add-on
Staff Management

✔

✔

✔

Payroll

✔*

Third-party add-on
Third-party add-on
Loyalty Program

✔*

Third-party add-on
Third-party add-on
Appointments Scheduling

✔

Third-party add-on
Third-party add-on
Mobile Selling
Built-in
Requires add-on
Requires add-on
Online Sales
Free Square Online Store, plus free connections to Weebly, WooCommerce, and other top platforms
Lightspeed eCom $59/month, plus top store platforms.
BigCommerce integration


Bookkeeping Integrations

Learn More
QuickBooks and Xero
QuickBooks, Xero, and Lightspeed Accounting
QuickBooks connection $29/month
Customer Support

Learn More
M-F: 6-6 (PST) phone, email, and Twitter support
24/7 phone support
M–F: 9-9; S-S: 10-4 (EST) email & chat
24/7 Phone and email support; live chat during business hours

www.SquareUp.com

www.LightspeedHQ.com

www.ShopKeep.com
*Add-on features with monthly fees
Which POS System is Right for You?
Best POS System for Small Retailers & Multichannel Sellers: Square POS
We recommend Square POS for most small retailers and multichannel sellers because it offers intuitive, full-featured, multichannel-ready POS software at an unbeatable price: Free! Using the Square POS system, your only real cost is your credit card processing fees, unlike Lightspeed and ShopKeep, which charge monthly fees in addition.
Square is the only full-featured retail POS system on the market with no required upfront or ongoing cost other than credit card processing fees. Plus, you can go from signup to selling in minutes. As soon you open your free Square account, you can download Square's mobile-friendly POS system and connect your free Square credit card reader to your smartphone or tablet and start making sales and accepting payments. Here, Square tops both Lightspeed and ShopKeep, since neither offers sales and payment processing upon signup and both require setup and integration with an outside payment processing provider to operate.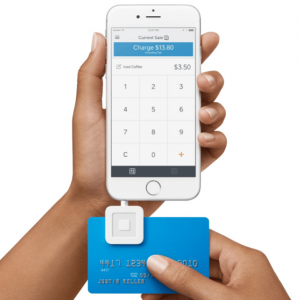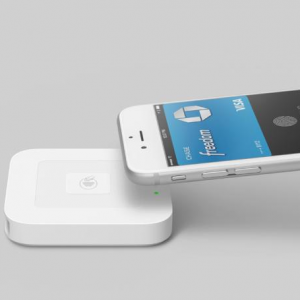 Process credit cards using your free Square magstripe card reader (left), or purchase the Bluetooth contactless reader for $49 (right), which supports the more secure chip card and eWallet transactions.
Another plus is Square's POS system is completely multichannel-ready. You can easily expand into online sales in a few clicks using Square's free, built-in online store. Or, you can connect Square to WooCommerce, Shopify, Weebly, and most top ecommerce platforms. Our other top picks support online and mobile selling as well, but only through add-on features or integrations with outside providers, which tack on costs.
The Square POS system software offers many features, including inventory management tools, customer management, employee logins and scheduling, and sales reporting. These features aren't as robust as those offered by Lightspeed or ShopKeep, but you can extend Square's capabilities with paid add-ons. Enhanced inventory, payroll, email marketing, and a customer loyalty program can be enabled with a la carte pricing. Since you only pay for what you need, Square POS can still cost less than the rest, even with added features.
Where Square POS falls short of our other top picks is primarily in credit card fees. Since Square is its own credit card processor, you can't shop around for lower rates from other providers, like you can with Lightspeed POS and ShopKeep. For sellers processing $30,000 per month or less in credit card sales, Square's 2.75 percent credit card processing fee is very competitive. But if your credit card sales top that per month, you can find lower rates with other payment processing providers, which both Lightspeed POS and ShopKeep support.
Best POS System for Retailers with Large Inventories: Lightspeed Retail
We recommend Lightspeed POS for stores that stock large inventories or that need to directly connect to their supplier inventory system for speedy purchasing. More than 3,000 wholesale suppliers integrate their catalogs directly into Lightspeed POS—neither Square nor ShopKeep offers this capability. So Lightspeed POS leads the pack for convenient, seamless purchasing and real-time stock management, hands-down.
Lightspeed POS also handles multiple product variants and price levels, product bundling, parts assemblies, work/service orders, and multi-store inventory better than our other top picks. Overall, Lightspeed POS delivers the advanced management tools that high-inventory stores, small retail chains, and sales-and-service businesses like bicycle shops need to grow. And if sellers want to grow beyond brick-and-mortar, they can easily expand into online sales by adding the fully integrated Lightspeed eComm package, which starts at $59 per month.
Another plus: all of this impressive functionality is packaged in a very user-friendly system. Most POS systems with advanced inventory features are confounding to new users, especially when it comes to adding items and managing inventory details. But Lightspeed's inventory screens and entire back-end are very intuitive and easy to navigate—and its front-end checkout screens and processes are equally simple to use. So even though Lightspeed POS is the most complex POS of our three top picks, it doesn't have a noticeably greater learning curve.
For all of its advanced features, Lightspeed POS is also one of the least expensive, large-inventory POS options on the market, which is another reason it made our list. It's the most expensive of our three picks, but it's still far cheaper than systems offering equally advanced inventory, sales, and staff management features. Most of those POS systems start at nearly double Lightspeed's monthly cost.
Lightspeed also lets you use an iPad tablet, a Mac, or a PC-based computer for your register station, unlike Square and ShopKeep, which only have iPad-based or proprietary register systems (as in the case with the Square register). Add great customer service to the mix and Lightspeed is a budget-friendly, top-of-the-line system with the tools to take your business to the next level.
For startups and some small businesses, Lightspeed's robust features can be overkill, especially considering the $99/month starting price tag. For businesses with small inventories, the practically zero-cost of Square POS is the smarter choice. Or, for stores that need a little more than Square offers, but at a lower cost than Lightspeed, our third pick, ShopKeep, fits the bill.
Another Top POS System for Small & Specialty Retailers: ShopKeep
ShopKeep neatly fills the gap between the free Square POS system and the $99/month Lightspeed. With a starting price of $69/month, ShopKeep offers more inventory, employee management, and customer tracking features than Square's free POS, but these features aren't as robust as Lightspeed. For specialty stores that combine both product and food sales, ShopKeep's ingredient-level inventory tracking is a nice feature that Square can't match.
Like Square, ShopKeep packages a full host of sales and business management tools into in an easy-to-use, iPad-based interface, plus you can access reporting tools via any computer or smartphone. However, ShopKeep's checkout register is iPad-only, and you must buy it from ShopKeep with preinstalled POS software. You can't download the POS system to your own smartphone or tablet like you can with Square POS. Here, Lightspeed beats both by letting you use iPads, PCs or Mac computers as checkout registers.
Like Lightspeed, ShopKeep integrates with several third-party apps for features like loyalty programs, accounting, and ecommerce. Square POS tops both here by offering extendable features as seamless, built-in add-ons—not third-party integrations. Plus, ShopKeep is the only one of our three top picks that doesn't offer a built-in online store option. It integrates with a top-rated ecommerce platform, BigCommerce, for online sales, but doesn't match the ecommerce platform integration options of the other two.
ShopKeep has a few notable downsides. A major one is that you can't download the ShopKeep POS software to a smartphone, like you can with Square, or use it on Mac or PC computers like you can Lightspeed. ShopKeep POS is completely iPad-based.
Also, connecting ShopKeep to QuickBooks costs an additional $30/month. This puts you in the same price range as Lightspeed, which connects to QuickBooks for free and offers more advanced features. If you need to connect to QuickBooks, Lightspeed is obviously the better value. But if you don't, ShopKeep delivers better inventory tools than Square and is $30/month less than Lightspeed.
Other POS Systems for Specific Needs
Our best POS system picks for 2018 each have excellent core point-of-sale, inventory, customer, employee, and reporting features. However, some POS systems meet specific selling or business management needs better than others. In addition to our top three picks, the following POS systems truly stand out for specific user needs:
| Retail POS | Price | Meets this special need: |
| --- | --- | --- |
| Clover | From $9.95/month + equipment costs | Clover POS is flexible POS system software that offers a huge array of third-party integrations so any business owner can craft a customized set of features, plus use its an open API for custom app development. |
| Shopify POS | $49/month + equipment costs | Integrates with Shopify Stores. Shopify POS adds a full-featured POS system to your Shopify ecommerce store inventory, customer contacts, and sales data. You can even add mobile payments to sell anywhere. |
| QuickBooks POS | From $1,800 1-time fee + equipment costs | Integrates directly with QuickBooks to support retail sales. Retailers who use QuickBooks to manage their business will appreciate the seamless workings of QuickBooks POS for managing retail sales. |
In-Depth Review: Square POS vs. Lightspeed Retail vs. ShopKeep
Pricing
The cost of running a retail POS software system includes monthly fees and register hardware, plus ongoing credit card processing fees. We break each of these cost centers out below. As you read, you'll see that of the three, Square is the most economical choice for most startups and small businesses. In fact, it's quite possible to use Square POS with $0 upfront, monthly, or startup hardware costs—Square's only concrete cost is its credit card processing fees.
Here's how all three stack up in monthly, hardware, and card processing costs.
POS System Pricing: Monthly Fees
Square POS – The base Square POS software system is completely free to use and supports all basic sales, inventory, and payment processing needs. Square offers its robust sales management suite this for free since it really makes its money through credit card processing fees, which we cover below.
Lightspeed POS – All Lightspeed Retail POS plans include unlimited products, advanced inventory features, customers lists, sales, multi-store management, as well as software upgrades and premium support.
Lightspeed Retail POS System Plan Levels & Costs
| Plan level | # Registers | # Employees | Additional employees | Additional registers |
| --- | --- | --- | --- | --- |
| $99/month | 1 | 5 | — | — |
| $169/month | 2 | 10 | — | — |
| $289/month | 4 | 20 | $9 per employee/month | $59/month |
ShopKeep – ShopKeep's POS pricing is simple. Its monthly fee of $69 per checkout includes all features, sales, payments, unlimited products, advanced inventory, customer tracking, multi-store management, employee features, and 24/7 customer support.
POS System Pricing: Credit Card Processing Fees
Of our three top picks, only Square handles credit card payment processing with its own flat-rate processing fees. Lightspeed and ShopKeep both let you choose your own payment provider, which gives you the opportunity to compare prices among providers and possibly find lower rates than Square's.
Square POS – Square is its own payment processor, meaning you can only use Square to process payments—you have no outside options. As an all-in-one solution, it's easier to set up but can be more costly compared to rates you can get combining your own merchant account with Lightspeed and ShopKeep. Square POS makes its money by charging more for payment processing rather than a monthly POS account fee.
Square POS Credit Card Processing Fees
| Type of transaction | Fees |
| --- | --- |
| If using iPad POS Register & Mobile Payments | 2.75% & no per transaction fee |
| If using the new Square Register | 2.5% + 10¢ per transaction |
| Virtual Terminal Online Payments | 3.5% + 15¢ per transaction |
| Online Store & Online Invoice Payments | 2.9% + 30¢ per transaction |
Lightspeed Retail – Lightspeed integrates with several payment processors for credit card processing, including Vantiv and our recommended processor, Cayan. Lightspeed also works with any payments processor that operates on the Authorize.net payment gateway.
We recommend Cayan because it offers simple and competitive interchange-plus rates based on your volume. Learn more about interchange-plus rates in our guide to credit card processing.
Cayan Interchange-plus rates start as low as:
Interchange Rate + 0.5% & 15¢ per transaction
ShopKeep – ShopKeep offers an all-in-one payment option similar to Square, but unlike Square's flat-rate fee setup, ShopKeep Payments quotes custom rates based on your business. It also integrates with a variety of payment gateways and payment processors, including BridgePay, Chase Paymentech, Sage, Heartland, Global Payments, and more.
ShopKeep also supports our recommended processor, Cayan, with simple and competitive interchange-plus rates based on your volume.
Cayan Interchange-plus rates start as low as:
Interchange Rate + 0.5% & 15¢ per transaction
POS System Pricing: Checkout Register Hardware Costs
You can build the exact checkout register—or registers—you need with all three of our top picks. Want just a sleek iPad stand and card reader? You can do that. Or add printers, barcode scanners, cash drawers, etc., as needed. Of the three, only Lightspeed supports iPads plus Mac and PC computers as a checkout register. With Square, you can sell using its POS software on Apple and Android smartphones and tablets with card readers or complete registers. ShopKeep gives you a number of iPad-based register options.
Square POS – In addition to using Square POS on Apple and Android mobile devices, you can build registers by pairing an iPad with the Square stand or use the all-in-one Square Register.
Build an iPad Checkout, with peripherals as needed:
Square iPad Stand & Card Reader without iPad: $169
Stand & Card Reader with an iPad: $498
iPad system supported: 3rd Gen iPads (iOS 9) & above
New Square Register Checkout, shown below:
$49/month for 24 months or a $999 one-time payment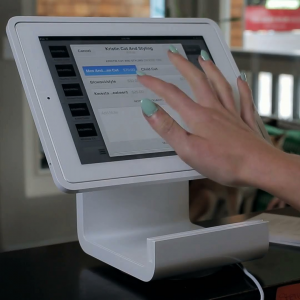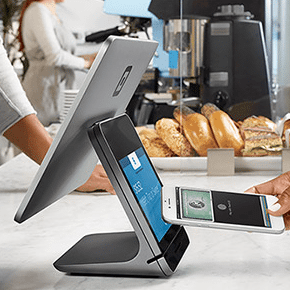 Square iPad stands, left, are economical and connect to card readers, receipt printers, and cash drawers. The new Square Register, right, combines clerk and customer-facing checkout screens and card readers in one sleek unit.
Lightspeed Retail – Of our three top POS system picks, Lightspeed POS runs on the widest number of systems, including Apple devices and Mac and PC computers.
ShopKeep – ShopKeep is the most limited in terms of operating systems. Registers are all iPad-based—including iPad minis—but it does not operate on iPhones or any Android devices. You can check reports and back-end data from computers or smartphones, but unlike Square POS and Lightspeed, you can't process sales without the iPad register.
Build an iPad checkout with peripherals as needed:
iPad stands: From $99 (not including iPad)
Buy bundled checkouts: From $1,138 (including iPad)
System: 2nd Gen iPads and iPad minis (iOS 8.2) & above
Ease of Setup & Use
POS system setup can be relatively fast for a new store with little inventory, or quite detailed for stores switching systems and needing a detailed inventory setup. Wherever your business stands, all three of our top picks offer intuitive screens for manual entry and setup needs, plus CSV import options to upload inventory and customer data from spreadsheets or existing systems. Overall, Square POS is the most intuitive, with ShopKeep a close second. Lightspeed POS is a bit more complicated because it has a larger set of features, but it's still quite user-friendly. All deliver a great set of online startup tutorials and both Lightspeed and ShopKeep provide one-on-one onboarding and setup help for new users
Setting up and using Square POS is about as easy as it gets. Sales tracking, payment processing, and basic inventory, customer data, and employee management are all easily accessed within its intuitive screens. Configuring and adding products is quick and simple, and in a single tap, you can add any product to a sale. You can also allow or disallow staff to change prices, create new items on the fly, or customize purchases as needed.
As you can see above, Square's register interface is intuitive and you and your employees will have no trouble figuring it out. To complete a sale, you simply touch an item from your quick-pick list, search for an item or pull up its category, or add a new item and price as needed.
Lightspeed gives you a free, personalized onboarding session to make your startup smooth. Though it offers an array of features, Lightspeed POS is surprisingly easy to use once you're familiar with the system. There is a learning curve, although it is much smaller than many POS systems with similarly complex features. The back-office is very intuitive, with all of the important tabs laid out on the left side of the screen. Each individual action screen (add inventory, add a vendor, etc.) is laid out well, and accessible in one click.
The back-end register screens, shown above, are sleek and easy to use. It has a handy feature that lets you add or delete an item from a sale by swiping it to the left. New user checkout training takes no time at all in Lightspeed.
ShopKeep is set up nicely as well. Within 20-30 minutes, you can familiarize yourself with both the register and the back-office. Navigation is quick and easy, and the register interface is super clean. Employees will have it mastered in no time.
As shown above, one register screen drawback with ShopKeep is that you can't add pictures for your items, unlike our other top picks. This might be a problem for some businesses, but otherwise, the screen is very clean and simple to use.
Features
All three of our best POS system software picks deliver a complete set of sales management, inventory, payment processing, employee tracking, customer management features, and barcode-enabled checkout. Where they differ is in the level of detail supported for each key POS feature, plus the ease with which you can expand your system beyond basic POS functions. Here's a closer look at where our top three POS system picks excel.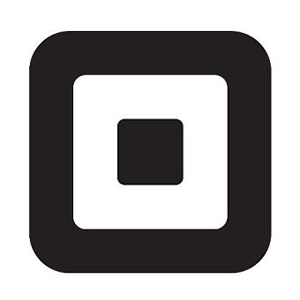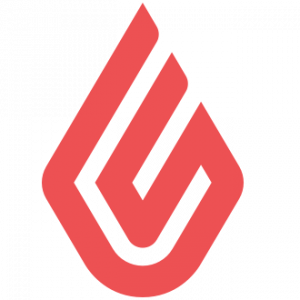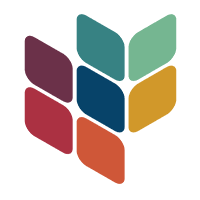 Integrations
All three of our top picks integrate with ecommerce platforms to support online sales and with accounting software, including QuickBooks and Xero. Lightspeed POS and ShopKeep both integrate with third-party providers for payroll service, email marketing, loyalty programs, and other added functionality. With Square, you can simply turn on these optional built-in features for a monthly fee.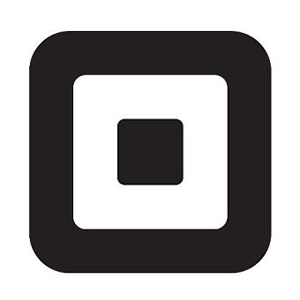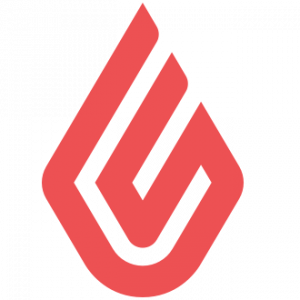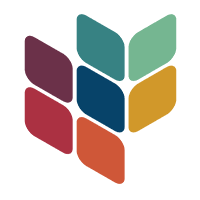 Customer Support
When it comes to customer support, Lightspeed and ShopKeep are neck and neck, both with 24/7 customer service that is very well reviewed. Square POS has not historically had the best customer support reputation, but user reviews have improved in recent years and my experience was positive.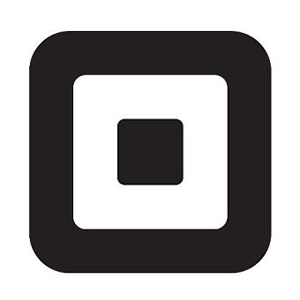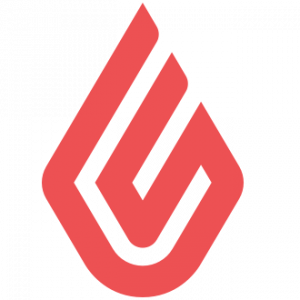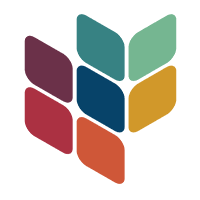 All POS Systems Reviewed
For the average small business owner, either Square POS, Lightspeed Retail, or ShopKeep deliver a POS solution that fits your business needs and budget. Our three top picks really are the best small business POS software systems we've uncovered at each price point.
However, some small businesses need a POS system geared for different needs. There are many options on the market and we reviewed several when creating this guide. If you're looking for features or functionality that our top three picks don't deliver, here are some POS systems that might better fit your operation.
All POS Systems Reviewed
| POS System | Best For |
| --- | --- |
| Square POS | Small retailers needing a low-cost, full-featured POS system and payment provider. |
| Lightspeed Retail | Sellers needing advanced inventory, customer, and store management features. |
| ShopKeep | Stores needing something in between Square POS and Lightspeed. |
| Clover | Retailers wanting an economical POS system that work with their own merchant account. |
| Square for Retail | Square POS users needing advanced inventory features. |
| SalesVu | Sellers looking to craft a low-cost POS a la carte. |
| Lightspeed Restaurant | Restaurants needing to manage table layouts, configure menus, manage tickets and more. |
| Shopify POS | Ecommerce sellers who want to add in-store sales to existing online operations. |
| PayPal Here | Existing PayPal users needing a basic POS for in-person payments. |
| QuickBooks POS | QuickBooks users wanting to add an integrated POS checkout. |
| LivePOS | Those managing sales, advanced inventory, and employees for retail chains and franchises. |
| ERPLY POS | Large stores with many locations needing accounting, PO creation, multistore inventory & more. |
| Rezku POS | Restaurants or any food business with table-side service. |
| Comcash POS | Businesses in the retail industry. |
The Bottom Line
If you just need a basic POS system on a budget, Square POS is hard to beat. ShopKeep is a solid choice at just $69 per month, but the $30 QuickBooks integration fee makes it a less viable middle-of-the-road option if you use QuickBooks. For most small business owners needing a full-featured POS with advanced inventory, employee, and sales features that can grow with the business, Lightspeed POS is the way to go.
Do you use a POS system in your business? Do you use one of the POS systems covered above, or another? We'd love to hear your thoughts and insight in the comments below.