6 Best Social Media Marketing Agencies for Small Businesses in 2023
Outsourcing social marketing to agency experts is often the best choice—but finding the right solution can be challenging. The best social media agencies save you time, improve your return on investment, and are affordable, with high ratings and real-world results to back up their claims. After evaluating dozens of contenders, we narrowed our top picks so you can find the best social media marketing services for small businesses.
Best Social Media Marketing Agencies at a Glance
| Social Media Agency | Starting Cost | Bundle Organic + Paid Social | Commitment Length | Learn More |
| --- | --- | --- | --- | --- |
| | $99 | ✕ | Monthly | |
| | $650 | ✓ | 3 months, then month-to-month | |
| | From about $120 | ✓ | Per project or month | |
| | $200 | ✕ | 3 months, then month-to-month | |
| | $249 | ✓ | Monthly | |
| | $249 | ✓ | 30-day free trial, then monthly | |
Take our quiz to find out which social media agency works best for you.

Let's take a deeper dive into what the best social media agencies have to offer:
$99 Social: Most Affordable Social Media Marketing Agency

Pros
Low-cost services from $99 per month, including two social channels
Detailed service and pricing menu—you know exactly what's included
Experts in organic social media
High posting volume for social traction
Cons
Reports and calls will cost you extra
Facebook Ads are only available with the premium plan
---
While most agencies see reporting as part of the service, you'll pay more for reports with $99 Social. If you don't have the time or ability to track performance and progress yourself, going with a data-rich platform like Sprout Social or managed social media marketing agency services from Lyfe Marketing would be better.
---
$99 Social is a dedicated social media marketing agency that offers managed services at a low cost. What makes it unique is that it provides a package that includes posting custom content three days a week starting from $99 per month, which is more frequent organic content posting than most agencies provide. It's best for new and small businesses that want regular content posting for audience engagement and to build brand presence online.
$99 Social Pricing & Features
As its name implies, $99 Social offers managed services for as little as $99 per month for three custom content pieces. It also provides customer service via phone, email, and chat.
Advanced plans cost $189 and $299 per month for those who want more than one post per day, to use more than one platform, or get custom search engine optimized (SEO) blog posts.
As our top pick for the most affordable social media marketing agency for small business, here are $99 Social's features at a glance:
Expertise and services: Organic social growth is $99 Social's main area of expertise. However, it also offers quality Facebook Ad management services (with a minimum monthly ad spend of $100) for those who want to leverage both organic and paid social.
Account management: A content specialist who is a social media expert manages the accounts. The content specialist is responsible for finding and creating content posted daily as a long-term strategy for organic social media growth.
Reporting: The standard plan does not include reporting. Instead, it is available as an add-on for an additional $49 per month.
Contract length: All plans are contract-free and on a month-to-month basis; therefore, they can be canceled at any time. The company notes that it does not require a contract because it depends on retaining clients by providing high-quality service.
Customer service: The support team is available by phone from 9:00 a.m. to 5:00 p.m. Mountain Time, Monday through Friday, as well as via email and chat. It also has an online help center that serves as a resource for potential and current clients.
Customer reviews: It's well-regarded by clients, as proven by testimonials and user comments across the internet.
Get a constant flow of custom content and your own social media manager to help with organic reach. Leave it to the social experts at $99 Social.
Lyfe Marketing: Best All-in-one Paid & Organic Social Solution

Pros
Both paid and organic social media management
All-in-one solution for social marketing on Facebook, Instagram, Twitter, LinkedIn, and Pinterest
No long-term contracts
Free consultation and custom proposal
Cons
Missing a simple and straightforward pricing structure
On the expensive side compared to other providers on this list
The experts at Lyfe Marketing can deliver an all-in-one solution for paid and organic social media, making it a great option if you don't have the time or expertise to do it yourself. It's also a great choice for small businesses that want to increase return on investment (ROI) by turning to experts instead of managing social in-house.
---
Pricing starts at about $650, which could be steep for bootstrapping startups and small businesses. You can choose your own less expensive adventure and fully control costs by outsourcing organic and paid social advertising to Fiverr Pros. However, it will take time to vet services and find the exact social media expertise you need.
---
Lyfe Marketing is a top-rated full-service digital marketing agency. It stands out as the most comprehensive social media marketing agency for its wide variety of offerings, including organic and paid social media management. It's the best for businesses looking for a scalable, one-stop solution for paid and organic social media management services on multiple channels.
Lyfe Marketing Pricing & Features
Accounts have a one-time setup fee (which you can ask to have waived) and management fees of $650 to $7,000 per month for organic social media. This service includes the management of sponsored posts and follower ads, but you'll have to pay the cost of any ad spend.
Social ad management plans start at $650, not including ad spend, and you can request a custom quote inclusive of both organic and paid social media services. As a client, you'll have a dedicated account manager and 24/7 access to an analytics dashboard, custom content, monthly reporting, and a scheduled monthly call with your account manager.
Here are Lyfe Marketing's features at a glance:
Organic social: Set number of posts per month, content creation, social media calendar, page monitoring and responding, management of sponsored posts, and follower ads. You can add additional social networks to any plan starting from $100 each. Upper-tier plans also include videos and increased posting frequency.
Paid social: This includes custom graphics, branded images, advanced targeting, ad creation, and bid management and optimization. Higher-tier plans also include videos.
Account management: You'll have a dedicated social media manager who will understand your business, goals, and objectives to develop a strategic social media marketing plan and continuously optimize, including daily account maintenance.
Reporting: Access a 24/7 analytics platform to track account performance and monthly reports from your account manager.
Contract length: There are no long-term contracts. Instead, it has an initial three-month contract. Thereafter, clients are on a month-to-month basis, and they can cancel anytime.
Customer service: Lyfe Marketing has highly regarded customer service, with a team available by phone or an online contact form.
Customer reviews: Lyfe Marketing has a high 4.4 out of 5 stars on Google from 300-plus reviewers. Positive reviews frequently note that users are pleased with the results Lyfe Marketing delivers and that their staff provides a good deal of attention.
Ready to learn more? Get a free consultation outlining a comprehensive social media advertising and marketing solution for your business by heading to Lyfe Marketing.
Fiverr Pro: Best for Finding Talented Freelance Experts

Pros
Clear and competitive pricing
Transparency with user reviews
No long-term contracts
Cons
Can be hit or miss—experiences vary by freelancer
Requires due diligence to find top talent
Small businesses willing to take a more active role can turn to Fiverr Pro to find freelance social media services that bill on a project or monthly basis. This allows you to find the exact provider you prefer based on the specific social channels and services you need and your budget.
---
If you don't have the expertise to know a great social media manager when you see one, it's best to go with an agency like Lyfe Marketing. Likewise, if you lack time to research freelance providers, agency experts are the better option, and you can still control costs by choosing a la carte services through companies like $99 Social.
---
Fiverr Pro offers the best of both worlds: expert social media marketing agency services plus competitive pricing and no long-term contracts. This makes it easy for startups and small businesses on a tight budget to outsource social marketing to experts. Plus, with Fiverr, you can see real customer reviews, so you know what you're getting.
Fiverr Pro Pricing & Features
Pricing and plans vary by each Fiverr Pro, but expect to pay in the ballpark of $120 to $750 per project in management fees, not including any advertising spend. Services are prepackaged, so you always know exactly what you'll get for a specific price.
You can see real user reviews for every Fiverr Pro, so you can choose a top-rated provider with confidence. Most importantly, prices are competitive—as low as $120 to $150 per month. Fiverr Pro is our pick for the best social media marketing companies for small businesses looking to hand-pick industry experts.
Here are the features of finding your solution via Fiverr Pros:
Expertise and services: There is a wide range of services and expertise levels offered by Fiverr. Purchase the service that provides exactly what you are looking for so you only pay for what you need.
Account management: You'll find that there are verified Fiverr Pros who are individual social media experts and agencies. Check with providers to see how account management is handled.
Reporting: It's standard for providers to offer a monthly performance report. However, check with providers to see how this report is delivered, the level of detail provided, and if strategy calls are included.
Contract length: Fiverr gigs are offered on a project basis, so there are no long-term contracts. However, some providers do offer services on a subscription basis, so you don't have to rehire your chosen expert every month.
Customer reviews: Fiverr is a freelancer marketplace, so reviews vary from provider to provider. What doesn't vary is the fact that every listing displays a real user review, so you can get a better idea of what it's like to work with each provider.
Customer support: Unlike the traditional social marketing agency, Fiverr customers get added support from Fiverr. So if something goes awry, you can depend on support from Fiverr to help resolve your issue.
Find the right provider for your business and social marketing goals by browsing Fiverr Pros now.
SEO Discovery: Best for LinkedIn Marketing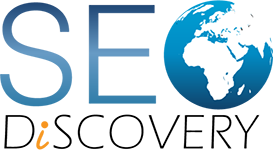 Pros
Clear-cut packages
LinkedIn marketing includes targeted LinkedIn connections and joining relevant groups
Pay half of your fees at the end of the month, once you get desired results
Boosted posts at no extra cost
Cons
Paid social is not included in social media management packages, only as an add-on
Social media marketing for more than one platform requires the more expensive plans
Facebook and Instagram analytics are only available in the most expensive plan
For businesses wanting to focus on LinkedIn for their social media marketing, SEO Discovery offers services that you can't find in other social media agencies for the same price. This includes posting, building LinkedIn connections, and interacting with relevant groups. They also have payment flexibility, where you only pay for half of the services unless you reach your monthly goal.
---
Unlike most providers on this list, SEO Discovery's basic package is limited to just one social platform. If you need at least two social media platforms at a more affordable price, $99 Social or Fiverr Pro can be a better option. Additionally, if reporting and analytics are important, refer to Lyfe Marketing or Social Sprout instead.
---
SEO Discovery is an all-in-one digital marketing agency that prioritizes accessibility for small businesses and entrepreneurs. Although it is best known for its search engine optimization (SEO) and pay-per-click (PPC) services, we found that their social media management packages are also worth the attention. Aside from the basic profile optimization, custom posts, and monthly reporting, their LinkedIn marketing package also includes LinkedIn cold messaging for connections and joining relevant groups.
SEO Discovery Pricing & Features
The basic social media management package at SEO Discovery starts at $200, with 12 posts a month. On the other hand, social media advertising starts at an extra $100 for each platform. Boosted posts are included under the social media management packages.
Services include custom posts for Facebook, Instagram, Twitter, or LinkedIn. For higher-priced plans, clients get access to custom professional videos, automated messaging settings, insight monitoring, and other post-formats (polls, events, groups).
SEO Discovery is a solid social media management company for small business marketing. Here's an overview of its features:
Expertise and services: Social media strategy is what sets SEO Discovery apart. Depending on the platform and the client's vision, you can expect custom-tailored deliverables to help achieve marketing goals.
Account management: As a client, you'll get a dedicated expert to manage your account. You will also get updates from a sales consultant who tracks campaign progress.
Reporting: SEO Discovery has a bi-weekly schedule for social media client meetings. This conversation includes progress, updates, and results regarding the social media strategy.
Contract length: Similar to Lyfe Marketing, SEO Discovery has an initial three-month contract. After this, clients transition to a month-to-month basis, which can be discontinued by the client. SEO Discovery expects a 31-day notice prior to cancellation.
Customer service: SEO Discovery is available 24/7 and can be reached through phone, email, WhatsApp, or an online contact form. Personally, it has one of the most proactive customer service teams I have worked with.
Customer reviews: With a 4.1 rating on Google Reviews out of 420 reviews, SEO Discovery is one of the most-rated services on this list.
Learn more about how your business can develop a better brand through online reputation and social media services from Social High Rise.
Social High Rise: Best Social Media Agency for Restaurants

Pros
A la carte pricing makes it more affordable for those who only need one service
Exclusively serves restaurants
Unique offering of online reputation management
Cons
Paid social is only offered as an add-on
Bundled social media and reputation management services require the purchase of the most expensive plan
---
While your Social High Rise plan will include posting two to three times weekly on Facebook and Instagram, it doesn't come near the frequency or value of high-volume posting with $99 Social. Twitter posting is also listed as a service, but Lyfe Marketing covers a broader range of social media platforms for marketing and advertising.
---
Social High Rise is a social media and digital reputation management agency that serves both sales and marketing as well as customer service-driven needs for restaurants. It's unique as it combines social media management and online reputation to help businesses build a strong brand presence, resulting in increased sales and customer growth.
Social High Rise Pricing & Features
Plans with organic social start at $349 per month, but to get both social and reputation management, you'll need the most expensive plan at $499 per month. Still, this is a lower price point than combined services through providers like Lyfe Marketing. It's best for restaurants that depend heavily on social and online reviews.
Services include posting two to three times weekly on Facebook, Instagram, and Twitter. The Customer Delight package includes reputation management and will also monitor and respond to reviews on Google My Business, Yelp, Facebook, Tripadvisor, and SocialMenu.
Here's a quick look at the features of Social High Rise that helped it make our list as the top social media agency for restaurants:
Expertise and services: Its expertise lies within online reputation management. It involves managing brands via social media and other platforms where people talk about your business, from Google to Yelp.
Dedicated restaurant experts: With an exclusive focus on social media and reputation management for restaurants, Social High Rise offers a completely industry-tailored solution.
Account management: As a client, you'll get a dedicated expert to manage your account, including strategy development to help you reach your goals.
Reporting: Every month, clients receive their "wins," which is Social High Rises' version of monthly reporting. It details the overall account performance and standout customer engagements.
Contract length: Social High Rise has a required minimum commitment of six months. After this, contracts transition to a month-to-month basis and can be canceled anytime. The initial commitment is one of the longer contracts required on our list. However, 12-month contracts are often standard within the industry.
Customer service: Social High Rise's customer team is reachable by phone, email, and online contact form on its website. Clients, however, get a dedicated account manager, who is generally available during regular business hours from 8:00 a.m. to 6:00 p.m. Pacific Time, Monday through Friday.
Customer reviews: Social High Rise has been getting lower reviews in the past year, with a few issues on their communication and strategies. Nevertheless, select user reviews still stand by the agency as a top social media service for restaurants.
Working with an agency that specializes in your industry is a good way to avoid common social media fails. Learn more about how your business can develop a better brand through online reputation and social media services from Social High Rise.
Sprout Social: Best for Self-managed Services

Pros
Post to five or unlimited social profiles
30-day free trial
All plans include post scheduling, a content calendar, review management tools, social listening, Facebook advertising tools, and an all-in-one social inbox
Competitive reports and performance dashboard
Extensive resource library including webinars and tutorials
Cons
No managed services
Requires more time on your part than fully managed agency services
---
Sprout Social is loaded with tools for social posting, advertising, listening, reviews management, and more, but it's still up to you to put the time in to use them. Those looking to hand off social marketing to experts or who lack the time needed to self-manage these services should go with an agency like Lyfe Marketing or SEO Discovery.
---
Sprout Social is the best platform for small businesses able and willing to self-manage social as well as reputation and reviews. It simplifies social media management with advanced publishing, scheduling, and reporting tools. It also comes with customer relationship management (CRM) tools that automate customer responses and reviews and social listening tools to monitor your brand's reputation online.
Sprout Social Pricing & Features
All pricing tiers of Sprout Social include tools to assist in paid and organic social media management, with no limits on how often you can post. The base plan costs $249 monthly and includes managing five social profiles, comprehensive management tools, monthly reporting, and review management. All tiers past the base plan allow unlimited profiles.
Here are Sprout Social's social media marketing services for small business at a glance:
Services: Sprout Social offers a range of tools that enable users to manage multiple social campaigns from a single intuitive interface, including bringing all communication into a single inbox. This includes a content calendar, content suggestions, a campaign planner tool, comprehensive analytics, and asset management tools.
Expertise: Most social media marketing agencies don't have extensive resource libraries, but as a platform rather than an agency, Sprout Social does. There you'll find the tutorials and guidance you need to build and execute a solid social media plan that produces a return on investment.
Account management: Clients do not get a dedicated account manager. However, you can schedule a video demo and access Sprout Social's customer support to help you get the best return on investment.
Reporting: Clients can access a dashboard, monthly profile performance reports, cross-channel performance reports, competitor performance tracking, and paid performance reports for optimizing ad spend.
Contract length: Sprout Social has no long-term contracts. Pay on a month-to-month basis and cancel anytime if you find that it's not the best solution for you.
Customer service: Sprout Social boasts 24/7 customer support with a team that is available by email, online contact form, and social media. A live chat option is not available.
Customer reviews: Sprout Social has a high 4.4 out of 5 stars on G2 from over 2,500 reviews. It won the Customer Choice Awards in 2021 and is commonly reviewed as the easiest tool to use for streamlining social media management.
Ready to master social media in-house? Simplify and streamline your process with Sprout Social.
How We Evaluated the Best Social Media Marketing Agencies for Small Business
Social media marketing agencies professionally manage social accounts—like Facebook, Instagram, and Twitter—for businesses to boost brand awareness—and, ultimately, sales. However, finding the right social media agency for small business can be challenging. That's why we compared social media marketing agencies based on features and inclusions, reviews, affordability, and customer service.
The best small business social media services were evaluated using the following criteria:
Cost and value for the money (including management and setup fees)
Agency expertise, reputation, and customer reviews
Plan features and inclusions
Performance metrics and reporting
Customer support
Firsthand experience and expertise
What to Look for in a Social Media Agency
When looking for an affordable social media marketing agency, start with those that offer social media marketing on the channels your target audience uses most. Other things to look for when choosing an agency to work with include:
Free consultation: The best agencies usually start out with a free consultation, preferably one that includes an audit of your existing social media profiles.
Cost: This covers transparency of pricing and what's included, and whether the agency has a plan that can fit your budget.
Tactics and strategies: The agency should be able to clearly outline the specific strategies and social media plan they recommend for your business.
Results to expect: Agencies should be able to readily provide performance statistics and metrics for existing clients (either as case studies or in aggregate).
Collaboration: Ideally, the agency you choose will offer to meet with you on a regular basis (e.g., quarterly or monthly) to review results, tweak campaigns, and touch base on ways to improve performance.
References: Ask to speak with an existing client about their experience with the agency, such as the agency's communication style, reporting cadence, transparency, and results.
Frequently Asked Questions (FAQs)
---
---
---
Bottom Line
Finding the right solution depends on your budget, the services you need, and the number of social profiles you want to be managed. The most affordable social media marketing agency for small business is $99 Social, with its affordable rates, high-volume posting, and expert social media managers. However, for businesses wanting to market on multiple platforms with both paid and organic management, we recommend Lyfe Marketing.