8 Best Virtual Assistant Companies
This article is part of a larger series on Hiring.
If you could use some administrative help but can't afford another employee, consider a virtual assistant service. Virtual assistant (VA) companies provide remote administrative and business support covering everything from managing your calendar or social media to developing your website. They can handle simple tasks or help streamline your business operations. Plus, with VAs, you don't pay overhead or payroll.
We looked at over 30 providers and narrowed it down to the best eight virtual assistant companies:
Best Virtual Assistant Companies Compared
Hourly pricing

Plans

Roll over unused hours

Dedicated assistant

Specializations

VAs based in

Average years of experience

$9–$14 ($18 for pay-as-you-go)

Monthly or pay-as-you-go

✕

✓

Biz dev, answering service, IT, accountants

India

Unspecified

$19–$65 (for VAs) + 3%–5% marketplace fee

By project

N/A

Depends on freelancer

Depends on freelancer

Worldwide

Varies by project

$35–$38

Monthly (15–50 hours)

✓

✓

Wide range: education, finance, health, HR, insurance, legal, publishing, more

US

Minimum 10

$28–$31

Monthly (10–60 hours)

✓

✓

Administrative

US

12

$5–$75

By hour

N/A

✕

Administrative, translation, ForexTrader, more

Worldwide

Varies by plan (pay less for less experience)

$25 ($250 setup fee)

Monthly

No (but does not charge for small overages, either)

✓

Real estate, insurance

US, Philippines, Guatemala

10

$2–$12

Monthly (5–100 tasks, each task is 30 minutes)

N/A

Rollover capability stops Sept. 1, 2022

Administrative, small tasks, purchasing

US, Philippines, India, Pakistan

Unspecified

$9.50

Hourly

N/A

✓

Medical

Philippines

Unspecified
Can't decide which virtual assistant service you need? Answer some questions, and we'll help you find the best fit for your business.
Answer a few questions about your business, and we'll give you a personalized product match.
Need a full-time employee?
VA companies are great if you want an outsourced contractor to handle specific tasks. However, if you want a dedicated, full-time assistant in your office, you'll need to hire one yourself. Check out these articles to get you started:
MyTasker: Best Overall Virtual Assistant Company
What We Like
Access to IT, accounting experts
Backups, additional support available
Business setup (India only)
What's Missing
Can't roll over hours to next month
No Spanish-speaking VAs
Experience varies
MyTasker Pricing*
$1 Trial plan (1 task**)
10 hours: $140/month
20 hours: $250/month
40 hours: $450/month
60 hours: $600/month
100 hours: $900/month
Full-time: $1,200/month, for 5 days a week, business hours
Pay-as-you-go: $18/hour
*Discounted rates apply for those that that opt for a quarterly (5% discount), half-yearly (10% discount), or yearly (15% discount) plan
**$1 trial for a limited-time task under supervision by a customer support supervisor
MyTasker provides 24/7 services in the areas of administration, accounting, writing and editing, web design and development, digital marketing, and IT support. It is based in India, and all the employees work in a single office. As such, you get a VA with trained backup or, if needed, an entire team of VAs.
With 4.26 out of 5 stars in our evaluation, MyTasker takes the top spot. The prices are cheaper than most on our list—but it still offers good wages for India. We dropped points because it does not allow rollover hours. The VAs are fluent in English, and only a few real-world users commented on accent issues, most saying it did not hinder communication, and only one saying it created a negative image with their customers.
MyTasker Features
24/7 service: MyTasker runs 24/7, which is great for international businesses with offices in different time zones. You can have a VA for your Los Angeles office and another for your London office on the same plan. It's also good when you have a project that needs to be done quickly. No others on our list offer 24/7 service.
Business startup (India only): If you're ready to start your own business in India—or are starting a new one—MyTasker can handle all the administrative tasks, as well as setting up infrastructure, human resources, training, and more. Although this only applies to starting businesses in India, it is still a unique service not found in any of the VA companies we explored.
Access to additional VAs: When you train your VA, you'll also train a backup so that you don't lose coverage if your primary gets sick. (Most on our list will provide backups, but only Prialto specifies that they cross-train a backup.) In addition, if you have a task beyond the skill of your VA, MyTasker can find you a better match for that project. (Prialto also does this, while Virtual Assist USA offers teams.) Either way, you are billed at the same rate on the same plan.
IT and accounting: While several VA services on our list said they can do light bookkeeping and work with software, only MyTasker and Virtual Assist USA specifically said they have employees qualified for accounting and IT services. Accounting includes bookkeeping, pre-filing taxes, and business account management.
Inexpensive: MyTasker is among the least expensive on our list, with the hourly rates coming to around $9 and $14 per hour with a monthly plan. Unlike Time etc, MyTasker does not let you roll over hours. You can upgrade or downgrade as needed or get a pay-as-you-go plan for $18/hour. Only Hello Rache and FreeUp are cheaper, and even then, it depends on the plans.
Confidentiality: MyTasker's employees work under 24-hour monitoring by CCTV with computers monitored by its IT department, but you can also monitor your VA if desired. Your business passwords are encrypted in the portal, and its employees undergo background checks and sign nondisclosure agreements (NDAs) for additional security. This is standard for the best virtual assistant services.
Upwork: Best Virtual Assistant Service for Project-based VA Work

What We Like
Wide choice of freelancers
Hire by project
Choose your own VA rather than having one assigned
What's Missing
You seek, interview, and vet candidates
Most freelancers work short term
Upwork Pricing
Post a job: Free
Transaction fee: 3%–5%
VA rates: $19–$65/hour (based on freelancer prices posted on Upwork)
Rates vary by job and may be hourly or by project.
Upwork is one of the best freelance websites for small businesses, with freelancers and gig workers looking for almost any open role, from steady VA work to one-off projects an assistant may handle. As such, it ranks as the best choice when you need a highly talented individual for specific projects. To find a VA on Upwork, you can post the job, search the freelancers on the site, or use its talent sourcing service.
Upwork earned 4.08 out of 5 in our evaluation. It got perfect scores for popularity and payment options. However, it may be one of the most expensive of the services on our list, depending on the freelancer you hire, and the only one that charges an additional fee for payment. You hire and pay your VA through Upwork, but it does not manage or vet the freelancers on its site. Thus, you may not get a virtual assistant as quickly as with other providers on our list, which can find and onboard someone for you in as little as a day.
Since our Last Update:
As of April 2022, Upwork removed its monthly fees but increased its transaction fee to 5% (3% for US businesses paying by checking account).
Upwork Features
Excellent variety: Upwork is for freelancers in areas ranging from administration to engineering—only Virtual Assist USA covers such a wide range of industries. Further, you can find someone for just a project or for contract work, and if you like the output, then you are welcome to offer them a job.
Pay your way: While other VA services commit you to hourly plans or rates, with Upwork, you negotiate the pay with your prospect. That way, you can pay by project or by the hour. FreeUp also has some room for negotiation for pay rates, but it does not let you pay by project.
Choose your own VA: Aside from Hello Rache, Upwork is the only VA service on our list that gives you complete freedom of choice—but this means you do the heavy lifting. You can create a job ad or search the existing freelancers with its intuitive search engine. You can then explore resumes, portfolios, and preferred pay scales of the candidates so you can select the best one for you.
Experience and specialization: Upwork's freelancers have a wide range of experience, and usually charge accordingly. For example, we found an executive assistant with 10 years' experience in law asking for $65 an hour, and someone just starting out at $19 per hour. With the exception of FreeUp, the others on our list offer the same price for all their VAs, regardless of expertise or experience.
Visit our Upwork review for more.
Virtual Assist USA: Best Virtual Assistant Company for Specialized Industries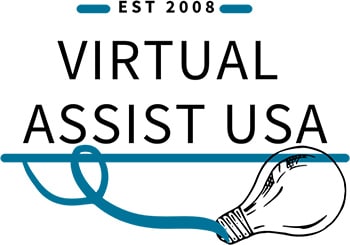 What We Like
Minimum 10 years' experience
Qualified for specialized industries
Trained backups, team assistance
What's Missing
US-based only
Expensive
They choose your VA for you
Virtual Assist USA Pricing
15 hours per month: $570
30 hours per month: $1,080
50 hours per month: $1,750
Hours rollover
Team of assistants
Most virtual assistant companies can handle day-to-day administrative tasks like email management, bookkeeping, and research; however, if you're a hospital or a legal office, you may need someone more specialized. Virtual Assist USA offers US-based VAs to a variety of industries like these, plus dozens of others. It only hires US-based VAs with a minimum of 10 years of experience, so you are getting a highly-qualified addition to your team. And, speaking of teams, they can provide you with a team of VAs instead of just one—so you have coverage even if your primary goes on vacation or extra help with a large project.
This service has 4.04 out of 5 in our evaluation. As the most expensive on our list, it lost points for price, but earned perfect scores for functionality and popularity. (The average user review rating was 4.5, which is high for all the services we considered and just above average for those on this list.) It lost a few points because it does not let you pay by task or choose your own VA, but overall did well in all categories.
Virtual Assist USA Features
Highly qualified US-based VAs: If you need a virtual assistant with experience and expertise, this is the best service for it. Unlike the others on our list, Virtual Assist USA requires a minimum of 10 years' worth of experience. Most tout averages, and FreeUp rates change by experience level.
Wide range of industries: You can find VAs with experience in automotive, coaching, construction, engineering, health, insurance, legal, nonprofits, pharmaceutical, science, trucking, and more. It's the most wide-reaching virtual assistant company that has qualified people. Further, its VAs are HIPAA certified if needed. Hello Rache is the only other provider to include this.
Rollover hours: Virtual Assist USA tracks hours by the minute and lets you rollover unused hours to the next month. Some of the services that sell in packs of hours allow this—but Prialto does not, and OkayRelax is canceling that feature in September 2022.
Team access at no extra charge: While you get a dedicated VA, if you have a specialized project that may take more than one person, like building a website, Virtual Assist USA will let you work with a team at no extra charge. They also provide a trained backup to fill in if your VA goes on vacation or gets ill (most on our list only offer backups).
Time etc: Best for Teams & Businesses Needing Highly Qualified, US-based VAs

What We Like
Hours roll over each month
VAs chosen for attitude as well as experience and education
Additional assistants as needed, free
What's Missing
No specializations
No 24/7 service
Not suited for one-time projects
Time etc Pricing
First task free
10 hours: $310/month
20 hours: $600/month
40 hours: $1,160/month
60 hours: $1,680/month
Time etc is an excellent virtual assistant service, and the ability to share a VA with anyone in your office makes it great for teams. It is based in the US and has employees all across the country, so it can work in your time zone, and you get native speakers with a more local accent. It has a strict vetting process, with only 2% of applicants qualifying (with an average of 12 years of experience as assistants). While more expensive than most on our list, its pricing is on the lower end of the US-based virtual assistant companies we explored—plus, you can try your first task for free.
Earning 4 out of 5 in our evaluation, Time etc ranked high with real-world users as well as for pricing and functionality (Only FreeUp rated higher among users). It lost points for VA tools because it does not have specializations such as accounting (like MyTasker) or medical transcription (like Hello Rache), but sticks to general administrative and marketing duties.
Since our Last Update:
Prices have increased by $2 per hour since our review in March.
Time etc Features
Free Trial: Time etc is the only virtual assistant company on our list that gives you a legitimate free trial. You can set up a single task with one of its virtual assistants to see how you like the service.
Team VA: While many of the services we explored only allow one user per plan, Time etc lets you share your VA with multiple people. This is perfect for a small team or office that needs to share. Prialto's team plan costs more and limits how many people you can share with.
Rollover hours: Any hours you don't use roll over to the next month, something MyTasker does not allow.
Delegation support: If you're used to doing it all yourself, a virtual assistant may seem baffling. Time etc can help you through the process. Just answer a few questions, and it will suggest exactly what tasks you can confidently offload to your new VA. Some, like Prialto, also consult with you, but Time etc also assigns you a client happiness manager to work with you through the process.
Experienced, US-based VAs: Time etc has a strict vetting process so that only 2% of its applicants qualify. Their VAs often have experience in Fortune 500 companies and are selected for positive attitude and reliability, as well as education and technical qualifications. Plus, they are based in the US, and Time etc will find you one in your time zone.
Research: Most VAs can find you a restaurant or hotel, but Time etc also does research into marketing concepts, potential customers, and content marketing (OkayRelax and FreeUp also do some market research). Further, if you have a specific topic, your Time etc VA can research it for you.
FreeUp: Best Virtual Assistant Company for Quick, Vetted Freelancers

What We Like
Get a vetted VA in a day
Hourly pricing
Supreme user ratings
What's Missing
Not for specialized industries
No 24/7 service
FreeUp Pricing
Pricing by skill level
Entry level: $5–$15 per hour
Mid Level: $15–$30 per hour
Expert Level: $30–$75 per hour
Pay by the hour
Pay every Thursday
View estimated rates by job on the website
FreeUp's CEO said he founded the service because he was frustrated at how long it took to get a virtual assistant when he was running other businesses. FreeUp vets its freelancers thoroughly, chooses the top 1%, and treats them well. It lets you pay by the hour, with its price ranges listed by location, experience, and duties. The overall result is extreme customer satisfaction.
With 3.95 out of 5 in our evaluation, FreeUp took some hits because of its more general administrative focus. It handles admin, bookkeeping, research, and marketing, but does not list IT or industries that require specific expertise (check Virtual Assist USA or Upwork if you have specific needs). It also does not offer trained backups (though it will replace a VA fast) and does not have 24/7 services like answering phones after hours. Nonetheless, for pricing, functionality, popularity, and payment options, it earned top marks.
FreeUp Features
VA in a Day: FreeUp says that it can recommend a virtual assistant to you within a day. It vets its applicants and hires on the top 1%. After your consultation, it will connect you with a candidate for a 15-30 minute interview. Few services offer this speed and the opportunity to interview a candidate. Upwork, for example, can take days or weeks depending on whether you post a job, search candidates yourself, or use their talent search service.
Price range breakdowns: FreeUp prices its rates by the VA's location, duties, and experience. Most others on our list charge a flat rate whether your VA is a new recruit in India doing admin and scheduling or an experienced VA with a master's degree in the US handling business analysis.
Amazing customer reviews: FreeUp had the highest customer service ratings on our list, scoring an average of 4.94 out of 5 over several third-party review websites. Customers say support is quick and effective, while freelancers say FreeUp cares about them as well as the customer. Most of the virtual assistant companies on our list earned around 4.5 out of 5, while Hello Rache had a user score of 1.9, with complaints by VAs about poor treatment.
Quick replacement: While FreeUp does not have dedicated, trained backups like Virtual Assist USA, it does guarantee that if you lose your virtual assistant, they will find a replacement immediately and cover any costs for replacing him or her.
Prialto: Best for Sales & Insurance Companies

What We Like
Get organization-level VA support
Does not charge if you go over hours
Specialists for real estate, insurance, and other industries
What's Missing
Onboarding takes 3–5 days
No pay-as-you-go option
No accounting services
Prialto Pricing
Setup fee: $250 (Waived for annual contract)
90-day minimum commitment
Yourself $1,350: 1 user, 55 hours/month
Your Team $4,050: 3+ users, 165+ hours/month (discounts for contract duration)
Your Organization Custom Pricing: 8+ users, 440+ hours/month
If you need a virtual assistant for your sales or insurance office, one who can answer to several departments and has training in your field and software, then Prialto is your best bet. It vets its VAs and matches them to your needs. Its VAs specialize not just in executive assistant duties like calendars, task management, and expense management, but also in sales and customer relationship management.
Its plans span from individual VAs to ones covering an entire organization. The rates are slightly higher than many but still competitive at $24.54 per hour. Even more, if you go over your hours for one month, they don't charge you for the extra time.
Prialto earned 3.67 in our evaluation. It got a perfect score for functionality, as it provides skilled VAs trained in the latest technology, Spanish-speaking services, and backup VAs as needed. It also got a perfect score for popularity because of its high user reviews (averaging 4.6 out of 5 across several third-party user-review sites). However, it took a hit on pricing because it alone charges a setup fee of $250 and has a 90-day minimum. It also lacks a pay-as-you-go option or task-based pricing.
Prialto Features
Specialized industries: Prialto has experience in the real estate and insurance industries, as well as executive and sales assistant duties. Several on our list handle real estate, but only Virtual Assist USA mentions insurance as well.
Team and organization support: With Prialto's team and organization plans, you can share one virtual assistant with several members of your company. VAs can help with reminders, organize workflows, handle the calendars of multiple users, and more. The Organization plan includes process design and a team of VAs, plus the ability to assign one-off projects.
Managed service: Prialto's claim to fame is that it's a managed service. Each virtual assistant is backed by an engagement manager, support teams, and trained primary and secondary backups. Like MyTasker, they work in a single office so they can provide immediate support. Further, they provide their VAs with the programs and training for the business software you use.
Proactive support: Like Time etc, Prialto will meet with you first to discuss your needs and how its VAs can help. However, it goes the extra step by encouraging the VAs to proactively seek ways they can assist you further. In most virtual assistant services, the VA only handles the tasks you send. Users reviewing on Virtual Assistant Assistant give high praise to the initiative of Prialto's VAs.
Networking: Prialto's VAs can provide professional networking support, from managing LinkedIn requests to setting up meetings.
OkayRelax: Best for Task-based Assistance for Solopreneurs or Personal Use

What We Like
Backup VAs available
Pay by tasks
Gift plans available
What's Missing
No business packages
Limited capabilities
Cannot roll over tasks (as of Sept. 1, 2022)
OkayRelax Pricing
Relief $29.95/month: 5 tasks*
Comfort $99.95/month: 25 tasks*
Relaxed $399.95/month: 100 tasks*
25% discount for annual plans
*Each task constitutes 30 minutes of work
Sometimes, you need a virtual assistant to help with your personal tasks as well as your business ones. Unlike most virtual assistants we examined (including those not on our list), Okay Relax is designed to tackle simple, 30-minute tasks, from product research to buying your mother-in-law's birthday present. Monthly plans are by the number of tasks as opposed to hours. It's inexpensive, easy to use, and you can even gift tasks to another busy person in your life.
OkayRelax earned 3.52 out of 5 on our evaluation. Its pricing is competitive, at $6 per task or $12 per hour in its highest plan. However, it charges by tasks, with a task being 30 minutes or less, meaning that you pay the same for a five-minute task as a 30-minute one, and stack tasks if it takes over 30 minutes. While it does not offer plans for SMBs yet, its plans work well for solopreneurs and individuals. This sets it apart from the other services on our list, which are business-focused.
OkayRelax Features
Task-based assistance: Unlike the others on our list, OkayRelax works on a per-task basis. You purchase packages of tasks, where each task is given 30 minutes. If it takes significantly longer, you will stack tasks. If a task takes less than 30 minutes, you still pay for the full 30 minutes.
Personal or business tasks: OkayRelax virtual assistant services are not just for business. Use them to plan a birthday party, research a blog, or help you buy that perfect anniversary gift.
Product research: One interesting duty that OkayRelax VAs handle that we'd not seen with other services is vendor research. They can search for the best deals not only for retail but wholesale vendors, with a complete report on pricing and other information.
Backup available: If your VA is not available because of vacation or illness, you can submit your task to a pool for the next available VA to handle if you don't want to wait. This isn't as good as Virtual Assist USA, who provides a trained backup, but it does ensure your task gets done.
Give the gift of time: OkayRelax is the only virtual assistant service on our list that specifically lets you gift its services to someone else.
Hello Rache: Best Virtual Assistant Company for Medical & Vet Offices

What We Like
HIPAA-qualified VAs
Most employees have been nurses
Can be in exams virtually to take notes
What's Missing
Not suited for other industries
Complaints that workers are not treated well by management
Low customer satisfaction score
Hello Rache Pricing
$9.50 per hour
No overtime
No plans, simply pay as you go
Pay every Monday
While not the highest-ranking on our list, we chose Hello Rache because (aside from Virtual Assist USA) it was the only one specifically designed for the medical industry, with VAs qualified in the medical and veterinary fields who can handle the specific tasks for this highly regulated field. It's also one of the cheapest on our list (FreeUp and MyTasker may be cheaper in some cases). The VAs live in the Philippines, so you'll need to vet for accent issues if they'll be a point of contact for customers or need to handle other critical verbal communication.
Hello Rache earned 3.2 out of 5 in our evaluation. Its lowest score was in popularity because the online reviews were not good, with complaints about how they treated employees. However, it scored high for pricing and ease of use. Also, its VAs are HIPAA-certified and have practical experience in the medical field, often as nurses—no other service makes this guarantee. Its hourly pricing and no monthly plans mean you pay as you go.
Hello Rache Features
Qualified in the medical field: Most of the Hello Rache virtual assistants were registered nurses at one point, and all have a background in the medical profession. Hello Rache then trains them in common and specialty medical terminology, medical scribing, phone skills, and more. They also have HIPAA training and have had an NBI (National Background Information) check. Hello Rache is unique in the qualifications of its team.
You choose your VA: Most virtual assistant services select your VA for you or provide you with a shortlist. Aside from Upwork, Hello Rache is the only one that gives you complete control over whom you choose. You search their database and select for yourself.
Medical-specific services: Your VA can join you in the examination room and take notes on a procedure. Like other VAs on our list, they can also take on receptionist duties of answering phones and setting up appointments—but they are also qualified to verify insurance and make plans for referrals. Finally, as a virtual administrator, they can do reception duties, data entry, insurance processing, and more. Virtual Assist USA also has VAs for the medical and insurance industries, but charges almost four times as much.
Custom needs: Hello Rache is willing to train your VA to handle tasks outside of the company's usual offerings. Most of the others on our list, by contrast, will only train (or let you train) their VAs on how to do the approved tasks according to your company's style.
How We Evaluated the Best Virtual Assistant Companies
The virtual assistant industry has exploded post-pandemic. We examined over 30 virtual assistant services, eliminating those that didn't have multiple years of experience or which were not well known in business circles. Next, we evaluated them using the criteria below. Those scoring 3.5 or higher or that stood out in another way made this list.
Overall, MyTasker scored highest, with 4.26 out of 5 stars. While based in India, it caters to multiple countries. It offers pay-as-you-go options, trained backups, and specialized tasks that set it apart from other services.
Click through the tabs below for our full evaluation criteria:
15%
Functionality & Other Attributes
20% of Overall Score
Pricing considered hourly rate, although most services charge a monthly plan. We also gave points for a trial—whether a free task or a supervised evaluation period. Credit went to services that rolled over hours or charged hourly only. OkayRelax, Time etc, and Hello Rache all tied for the top place here. Time etc is the only one with a free trial, although MyTasker has a $1 trial.
20% of Overall Score
This covered the scope of virtual assistant services. We gave the best marks to those that went beyond the standard administrative and marketing/social media functions that nearly all covered. We looked for bookkeeping, specialization, and 24/7 service. MyTasker got top marks with 4.5 out of 5.
15% of Overall Score
This looked at communication, security, backups in case your VA was sick, and multilingual services (aside from English and the VA's native language). Time etc, Prialto, and Virtual Assist USA each had a perfect score.
10% of Overall Score
We examined user reviews for overall rating and satisfaction with the assistant and support. FreeUp, Upwork, Prialto, MyTasker, Virtual Assist USA, and Time etc all got perfect scores. Hello Rache scored dismally here due to bad user reviews on third-party sites.
10% of Overall Score
Most of the services we considered had monthly plans, so here, we looked for extras—a by-task or hourly option—as well as security of payments. We found them all secure, but Upwork and FreeUp both earned a perfect score.
25% of Overall Score
We considered the interface, ease of picking the right virtual assistant, and dashboard. FreeUp had the highest score with 4.63, but the others were all easy to use, losing points on details rather than major features.
*Percentages of overall score
Bottom Line
Administrative tasks have to be done, but they can eat up the time you need to focus on growing your business. A dedicated virtual assistant can take over simple tasks like calendar and email management, but many do much more—social media, marketing research, even website design. Others can handle special projects as well.
MyTasker ranked No. 1 for best virtual assistant service. Although located in India, its VAs speak fluent English and have strong communication skills. Further, they offer skilled services for administration, marketing, accounting, and IT. They cost less than most VAs and offer secure communication. Contact MyTasker to discuss your administration needs and get started.