If you're anything like most new small business owners, you probably spend a huge portion of your day slogging through mundane tasks instead of focusing on the big picture. Let's face it, a dedicated virtual assistant could (and should) take the majority of that work off your plate.
There's only one problem. You're too busy to research all the virtual assistant services to see which is best. That's where we come in. In this buyer's guide, you'll learn everything you need to know about the top three dedicated virtual assistant services on the market today.
Best Virtual Assistant Service: TimeEtc
We recommend TimeEtc because they've been in business since 2007, offer US/UK based assistants at an attractive price, and offer the ability to hire task based assistants when needed, all for the same monthly rate.
Virtual Assistant Services Comparison Table
TimeEtc: Best Virtual Assistant Service
Founded in the UK in 2007, TimeEtc hired Sir Richard Branson's former assistant to spearhead their VA  training program and it shows. They offer the most attractive mix of pricing and hiring flexibility for small business owners. Here's why:
Dedicated + task based assistants – The best of both worlds
TimeEtc offers a unique (expect to see copycats soon) service along with your dedicated virtual assistant. If you have a task that is beyond the skill set of your VA, TimeEtc allows you to work with another VA who has the skills you need on a task- by-task basis. The best part is that the hours your task based VA works are billed at the same rate as your dedicated VA.
For example, imagine someone sends you an important file in Adobe Illustrator format that you need to edit ASAP. The only problem is that you don't even own Adobe Illustrator, and even if you did, neither you nor your assistant know how to use it.  After a few clicks on TimeEtc, you'll have a VA skilled in Illustrator editing the file for you. Need someone who speaks French to translate a document by this afternoon? TimeEtc has you covered.  If you're anything like the small business owners we talked to for this article, you're probably dreaming up ways you can use this service right now.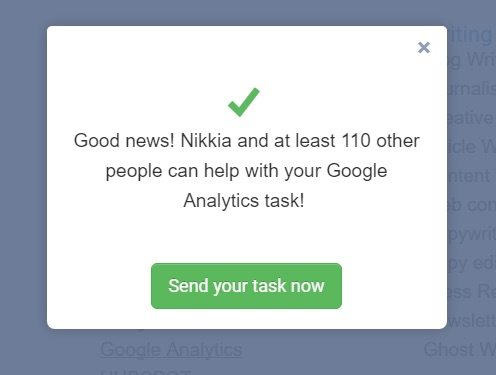 Limitations
While you won't find skilled coders on TimeEtc, they do offer an impressive list of skills to choose from. You can choose a task based assistant by language skills, graphic design skills, software skills, SEO skills, SEM skills, and more.
Middle of the road pricing
Let's face it, a company offering college educated US based virtual assistants will never be able to compete with VA companies working overseas with 1/5th the overhead. Considering what you get, TimeEtc is actually very affordable.
Rollover
TimeEtc is the only service that lets you rollover your unused hours into the next month. The only caveat is that you can only keep the rollover hours in your account for 60 days.
While most overworked small business owners will want more hours per month instead of fewer, it's nice to know you won't have to pay for services you never used.
Cool Toys
TimeEtc offers a handy Chrome extension that lets you summon help with one click, a mobile app for help on the go, and branded email so your VA's emails will look like they're coming directly from your office. Pretty cool.
Experience
TimeEtc was started back in 2007 while both EAHelp and MyTasker were started in 2012. While there are plenty of poorly run companies that manage to stay in business (we're looking at you Comcast), we still consider longevity a sign of competent management and solid customer service for most companies.
Best VA Service for Small Budgets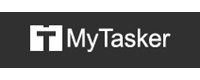 If you have a very small budget and/or only need behind the scenes help, MyTasker can be an excellent choice. Though slightly more expensive than other overseas options, MyTasker has excellent reviews and offers a great service for the price.
If MyTasker offers such a great service at the lowest price then why are we recommending TimeEtc instead? Simple. In order to create better relationships with clients, we would rather use someone with a familiar accent and a better understanding of local culture for client facing tasks.
You could even use MyTasker as your primary behind the scenes VA, and only use TimeEtc or EAHelp for client facing work like scheduling, or qualifying leads.
Best VA Service for Brokers

If you are a very particular about your staffing choices or demand perfection from your assistant, EAHelp (now known as Belay Solutions) might be a great option for you. All of EAHelp's VA's go through a rigorous 6 week training program, are college educated, and most importantly, are career executive assistants. EAHelp also has the most in depth selection process to match you with a VA.
They only reasons EAHelp didn't take the top spot on our list is because they are more expensive than the other two, and don't offer task based assistants you can choose by skill.
Pricing
My grandfather always told me you should never skimp on things that comes between you and the ground. That means mattresses, shoes, and tires. For small business owners, the same can be said for anything that comes between you and your clients. Depending on how you use them, that might include your virtual assistant. While it's probably not a good idea to spend half your monthly budget on a VA, you should always go with the best you can afford.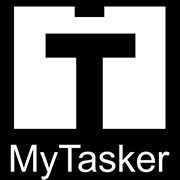 MyTasker was the obvious winner here coming in at $12 an hour for 10 hours per month, and all the way down to $7.50 per hour for their full time plan with a healthy number of options in between.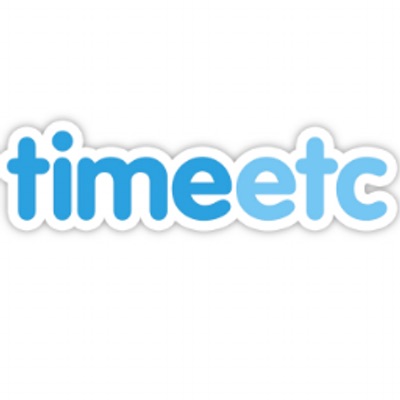 TimeEtc comes in at $29 per hour for their lowest tier (1 hour a month) plan, and goes all the way down to $22.48 per hour for their VIP plan (40 hours per month). Considering this includes the use of any VA on their team on a per task basis that you can select by skill, this is a fantastic deal.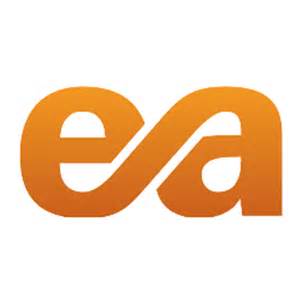 EAHelp's VA's are $35-44 per hour. More expensive than the others, but EAHelp bills their VA's as true executive assistants, many of whom are career executive assistants. All EAHelps VA's are college educated and go through a rigorous 6 week training program.
Business Hours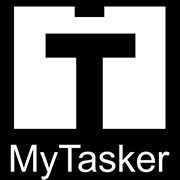 MyTasker – Though they can't guarantee your dedicated assistant will be available 24/7, MyTasker does offer 24/7 coverage and will assign you another assistant for times when your VA is unavailable. If you frequently wake up in the middle of the night with great ideas that need attention right away, MyTasker might be a great fit for you.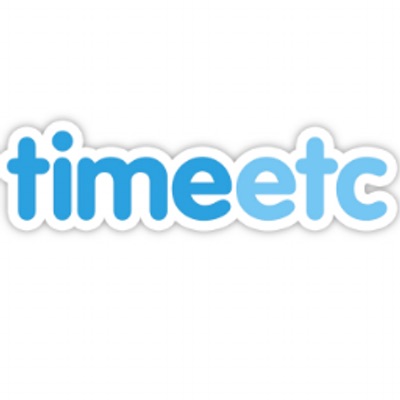 TimeEtc. has VA's all over the United States so they can match you with a VA who works in any time zone that works for your schedule. While not true 24 hour coverage, it comes pretty close. You can also get paired with someone in the same time zone, if not the same region.If you're trying to fake it before you make it, a VA with a local accent can provide instant credibility.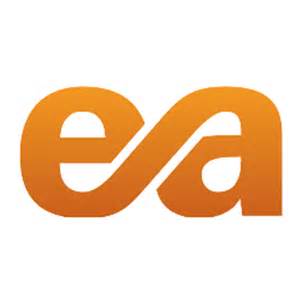 EAHelp also has VA's all over the country so can offer service during working hours in any US timezone. Not quite 24/7, but close.  
Number of VAs on staff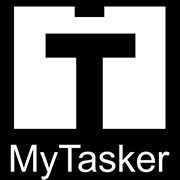 MyTasker had the smallest staff with roughly 100 VA's all working out of their office in Kolkata, India.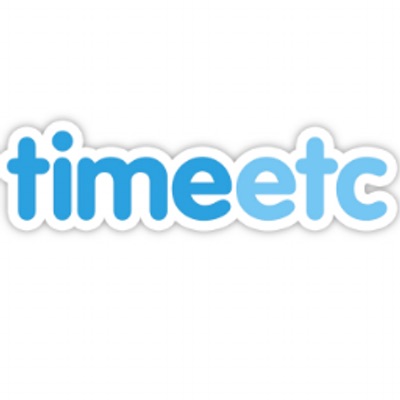 TimeEtc has roughly 400 VA's on staff located all over the United States.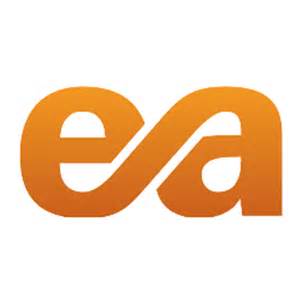 EAHelp also has roughly 400 VA's who work from all over the Unites States.
Primary Tasks Handled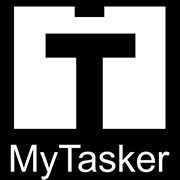 While MyTasker offers a wide variety of services, most people reported using MyTasker for administrative work, calendar management, email gatekeeping, document editing etc.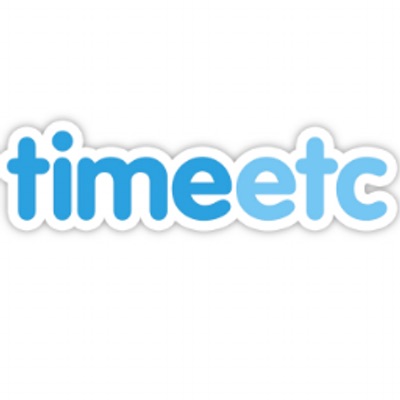 TimeEtc also focuses on administrative work, but you can choose to work with a different VA based on the skill needed to complete your task. TimeEtc offers VA's skilled in everything from photoshop to legal research on an as needed basis.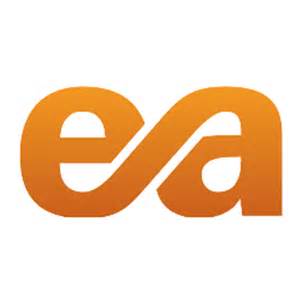 EAHelp also focuses on administrative help, but they bill their assistants more as executive assistants than run of the mill admins. Considering their top tier pricing and glowing reviews on virtualassistantassistant, an incredible resource for vetting virtual workers, we don't doubt it.
VA Location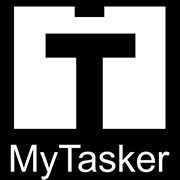 All Mytasker VA's work out of a central office in Kolkata India.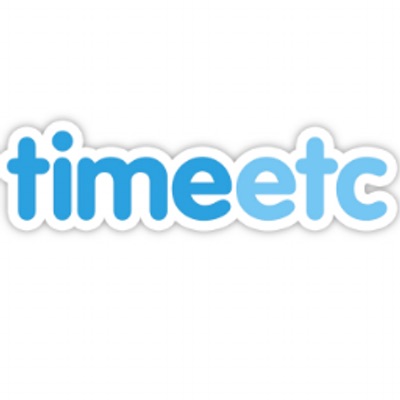 TimeEtc – With corporate offices in the US and UK, TimeEtc employs VA's from all over the United States to serve their US clients. Since they choose your assistant based on your work schedule, you will more than likely get someone who works in your time zone, possibly even someone local. If you use your VA for local customer assistance, a familiar accent on the phone can be a huge asset.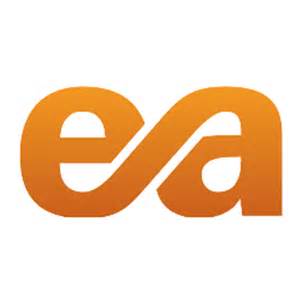 EAHelp is based out of Atlanta, but like TimeEtc they employ VA's from all over the country. Also like TimeEtc they will pair you with an assistant that works the same hours you do.  
Dedicated Assistant
Generally speaking, there are two types of virtual assistants you can hire.
Task based virtual assistants are VA's that you hire for one task only.

Dedicated virtual assistants are VA's you hire to work with you on a long term basis.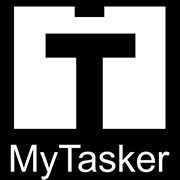 MyTasker offers a dedicated assistant and task-based workers you can select by skill for an additional fee.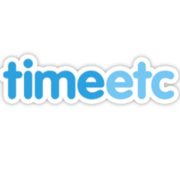 TimeEtc offers dedicated assistants as well as task based workers you can select by skill included in your monthly fee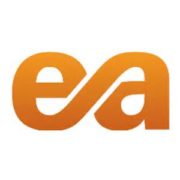 EAHelp offers dedicated assistants
College Educated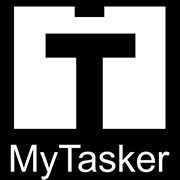 MyTasker – Most MyTasker VA's are graduates of Indian universities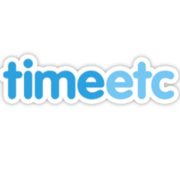 TimeEtc – All TimeEtc VA's are college educated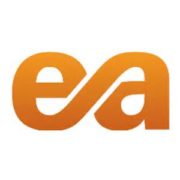 EAHelp – Not only are all EAHelp's VA's college educated, but they also go through a rigorous 6 week training program.
Year Started
Both MyTasker and EAHelp started in 2012 while TimeEtc was started back in 2007.
Month to Month or Contract Required?
All three companies offer flexible month to month contracts that you can cancel, upgrade, or downgrade any time you need to.
Unused Hours Rollover?
TimeEtc was the only service that allows you to rollover unused hours into the next month. While not a deal breaker, it's a nice to know the company cares enough to ensure you only pay for the time you use.
Online Reviews
All services have stellar reviews from users and clients on virtualassistantassistant, an excellent source for news and reviews of virtual assistant agencies. This is why we chose these companies to review in the first place.
The Bottom Line
Since most small business owners could use a dedicated virtual assistant AND a task based assistant, we recommend TimeEtc as the best of both worlds. You can have a US based (possibly even local) virtual assistant to help you with your day to day, and also have access to an entire network of assistants with a wide range of skills all for one monthly price.
Don't take our word for it though, all three companies offer free trials or month-to-month contracts. Give them all a try and see which one works best for you.
Have an opinion on any of the virtual assistant services we ranked? Let us know in the comments.