It's difficult to find great employees who will add value to your business and expensive if you pay for job ads. Therefore we asked small- to medium-business owners to share how they go about recruiting employees beyond using online job boards. Below are 41 unique ways to find employees they shared with us.
---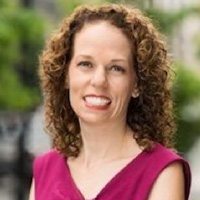 1. Contact Mutual Connections to Help You Recruit Employees
Laura Gross, Founder, Scott Circle
I go to my personal network to find good employees. My friends, colleagues, and former colleagues know me well, and they know to recommend the right type of candidate who would be a good fit with my PR firm. I also use LinkedIn, Twitter, or Facebook if we are interviewing a candidate I don't know to see if there are any mutual connections I can ask.
---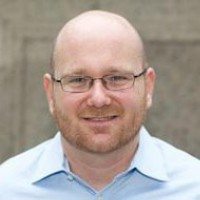 2. Use Free Advertising to Source Qualified Candidates
When you post job listings on online job boards, they tend to quickly get pushed down the ranks and disappear from view within a matter of days. Indeed lets you sponsor your job postings so they stand out from the crowd and appear at the top (and bottom) of search result pages for as long as you'd like. That kind of marketing will help you get more quality job seekers so that you can quickly fill your ranks with top-notch applicants. Get free $50 ad credit from Indeed.
---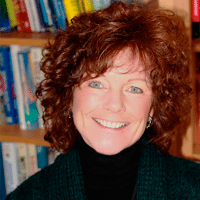 3. Look Beyond Your Location When Recruiting Employees
Linda Pophal, Owner, Strategic Communications
Break down geographic barriers! Technology lets us connect with people around the world to communicate and collaborate, and working with employees is no different. There's no reason a copywriter, for instance, needs to be physically located in your community. Your potential labor market will grow exponentially if you look beyond geographic limitations.
---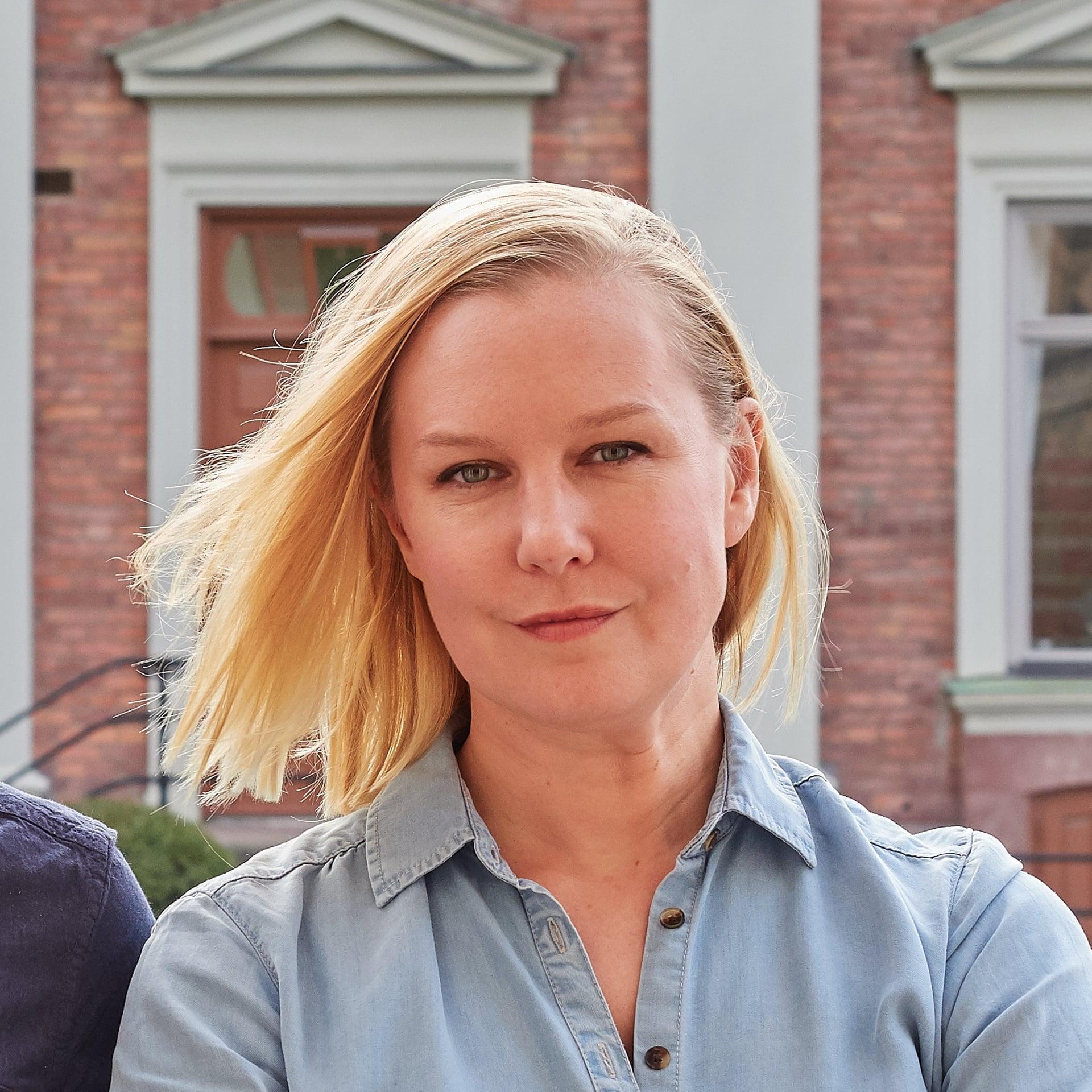 4. Leverage Crowdsourcing to Find Diverse Employees & Top Talent
Heidi Harman, Director of UX Research & CEO, Included.Works
Fast-growing companies quickly use up their internal referrals and have little structure or support to reach out to their community even if they wanted to. Not to mention that company internal referral programs tend to give you more of the same type of talent. But when companies extend their finder's fee outside their own companies, it increases their chances of finding diverse candidates tenfold. Crowdsourcing enables them to hear about experts from experts outside of their internal network, leading companies to finding top talent hires and attaining greater company diversity.
---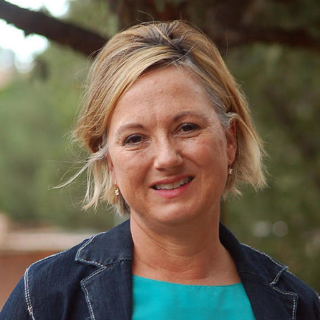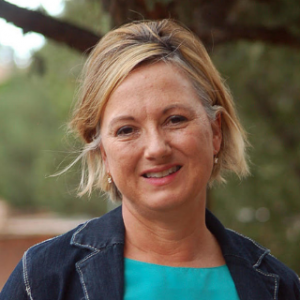 5. Streamline Your Recruitment Process
It can be hard to find the right candidate when applications get lost in a huge pile or buried in your inbox. That's why I recommend using an applicant tracking system (ATS) to streamline your interviewing and hiring process. In addition to letting you post to multiple job boards for free, Homebase Hiring lets you sort, filter, and schedule applicants and send reminders to reduce interview no-shows. You also get 100+ pre-written and tested job description templates you can use to target the right candidates.
---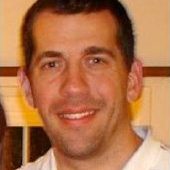 6. Ask Employees to Share Job Openings on Social Media
Josh Lindenmuth, CIO, Payce, Inc.
At my company, we encourage our employees to spread the news about open positions on Facebook and LinkedIn. For difficult-to-hire positions, employees will often put quick messages on their Facebook accounts, such as, "We're looking for a great web developer who wants a low-key, family-friendly place to work. If you know of anyone, please share my contact info!" Informal messages like this can gain incredible reach, and will often bring in people who were not actively looking.
---
×
FREE Job Description Template
Attract the right employee to the right job.
This email address is invalid.
×
FREE Job Description Template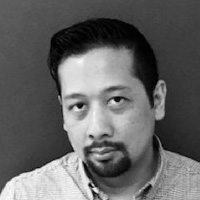 7. Be Visible Where Your Candidates Are
Tin Thinn, IT Talent Acquisition Specialist, Halogen Software
To reach and engage elite talent in today's highly competitive landscape, we need to inhabit the same places that our target audiences spend time. For example, if you're looking for developers, go to Stack Overflow to see who has the best ratings, because they typically are the best out there. If you hang out where the talent you're looking for hangs out (such as user groups on Twitter), commenting on popular blogs and forums (like on LinkedIn), it will help communicate with your target audience because you use their language.
---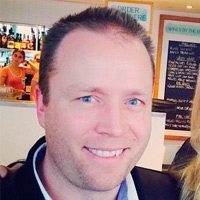 8. Use Facebook to Target Passive Candidates
Adam Seabrook, Co-founder, Betterteam
Job ads won't reach passive candidates, but everyone is on Facebook these days. Use Facebook targeting features to advertise in the feeds of people who match the skills, region, and even hobbies you want.
---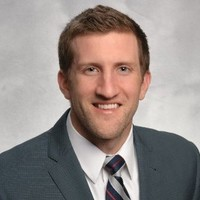 9. Connect With Local Colleges & Professors to Find Employees
Matthew Ross, Co-owner & COO, RIZKNOWS LLC
I'd recommend small businesses form strong relationships with their local colleges and universities. That's what we did and it's paid off. In short, instead of using professional recruiters or relying on sites like ZipRecruiter or LinkedIn, we focus on homegrown talent right here in our backyard. We do this by seeking out professors at our local college (University of Nevada Reno) and essentially letting them do the recruiting for us. Basically, we form tight bonds with professors and ask them to recommend top-tier candidates for us.
So far, this strategy has worked great. In 2018, we ended up hiring four new employees using this method. Ultimately, we feel like this is a beneficial relationship for all parties involved. We get outstanding candidates, the professors feel like they're making an impact with their students, and obviously, the students get an awesome job at a growing tech company.
---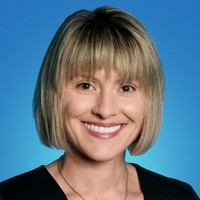 10. Capture Job Applications From Your Website
Adrienne Cooper, Chief People Officer, Fit Small Business
You can turn the best candidates away by forcing them to sign up through a complicated career portal. Instead, just add a simple way for candidates to view and apply to jobs straight from your website. A project management tool like monday.com lets you embed a job application form on your website and sends submissions to a visual job recruitment template to help you track applications and candidates through the hiring process.
---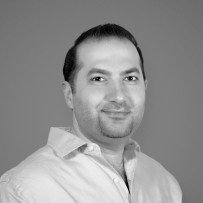 11. Get the Whole Team Involved in Interviews When Recruiting
Reuben Yonatan, Founder & CEO, GetVOIP
While this may sound intimidating on paper, it actually really puts the candidate and our team members at ease by giving everyone the opportunity to meet one another. Granted, we might not be able to give a candidate access to our entire team in a single day, but we want transparency about the employee experience in our company. And, we want as many team members as possible (especially those who will be working directly with them) to interface with their potential future team member. This way, everyone can ensure a best fit.
---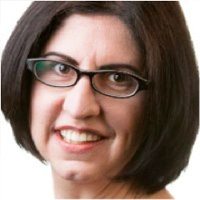 12. Contact Local Chapters & Organizations to Find Employees
Chantal Bechervaise, Founder, Take It Personel-ly
There are associations and organizations related to every type of field out there. Look for local chapters in your area and get involved in their events and meetings. If an association has accreditations or a certification process, then you know you can find potential employees with the skill set needed to perform a certain level of the job. Plus, potential candidates tend to be current with the skills and aptitudes required for their field.
---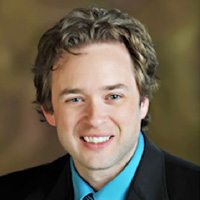 13. Find Employees Internally
Michael Ludlum, President & COO, QuickFlics
One of our coding hires came from the recommendation of one of our investors. Ironically, he was already working for us in fulfillment, but we just didn't realize he had a talent or interest in coding. We interviewed him the same day we were told about his coding talent, and now he is our lead app developer and performing brilliantly.
---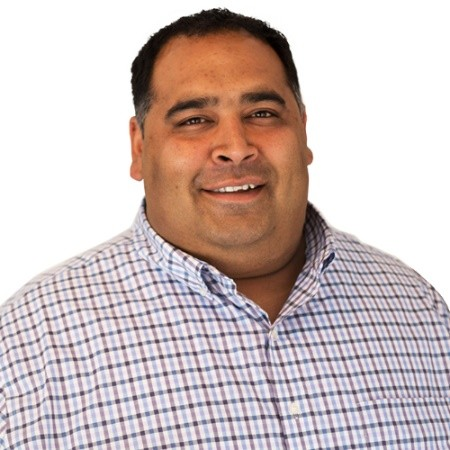 14. Use Text Messaging to Interact With Job Candidates
Aman Brar, President & CEO, Canvas
The changing dynamics of today's workforce, including a dwindling pool of available talent and a growing use of and dependency on technology, are leading small businesses to implement creative recruiting practices. More small businesses are starting conversations with job candidates via text message to better reach busy, on-the-go candidates who aren't quick to answer phone calls or return emails.
Using a text-based recruiting platform can save a team of four recruiters 3,689 hours each year. In addition, it takes less than five minutes to screen a candidate via text and 52 seconds to disqualify a candidate.
---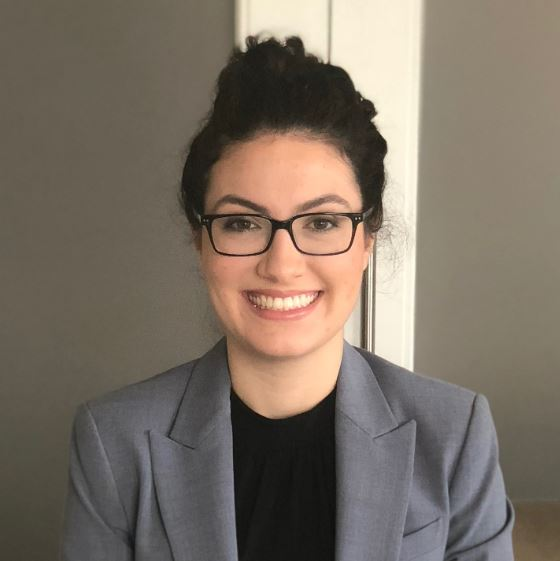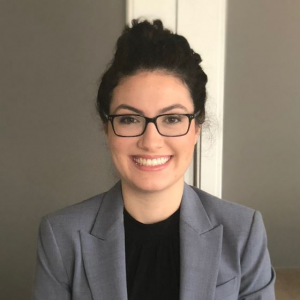 15. Use Your Professional Employer Organization (PEO) to Find Top Talent
I'm surprised at how many small businesses have never heard of a PEO. They're a one-stop HR solution that helps small businesses manage payroll, health benefits, and risk reduction and compliance. Trinet is a PEO that can do all of that plus help you find new employees by making it easy to post to job boards, promote them on social media, create recruiting pipelines, and manage applicants and job openings. Trinet even offers assistance in finding international talent and managing work visas for employees outside the US. Contact an HR specialist today.
---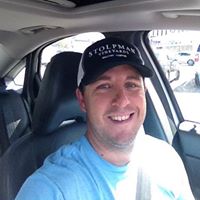 16. Look on Industry-Specific Job Boards to Find Employees
Mark Aselstine, Founder, Uncorked Ventures
One piece of advice for any small business looking to hire is to find job boards and websites that are specific to your industry. We're located in the Bay Area and as both a wine business and a small business, we obviously can't compete with salary structures or perks that come with a tech job. Sites like Craigslist and local newspapers ended up being pretty pointless spots to advertise our openings the few times we had them. However, the wine industry does have a niche specific job board, where our offer is consistent with others that are on there and perhaps more importantly, we know that we're much more likely to be talking with qualified candidates.
---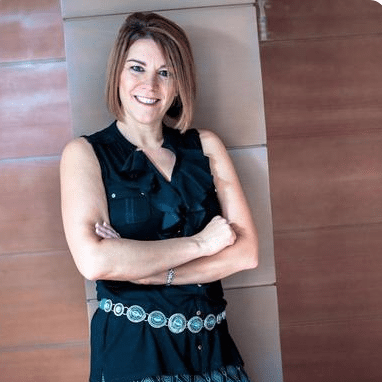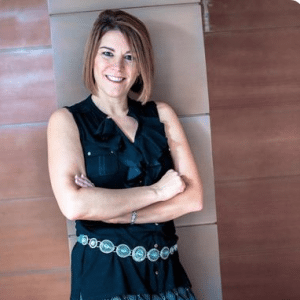 17. Look Out for Talent Everywhere to Find New Employees
Karin Hurt, CEO, Let's Grow Leaders
When I led a large retail sales team in Maryland, Washington, D.C., and Virginia, my radar was constantly up for great talent (waiters, hotel staff, and other retail experiences). Many of my call center clients do the same thing. You can teach specifics, but innate empathy and strong customer service skills are hard to fake. Plus, the best talent usually isn't actively looking for a job.
---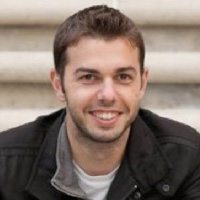 18. Employ Email as Part of Your Recruiting Strategy
John Jersin, CEO & Co-founder, Connectifier
People respond differently to email than to a social site message. When people see an email from a job recruiter – especially if the email is compelling and relevant to their personal situation – it's not a breezy, dashed-off form of communication. People are more likely to save the email, think about it, and then respond at length. Recruiting emails require more consideration and command more respect, in a way, than other forms of communication.
---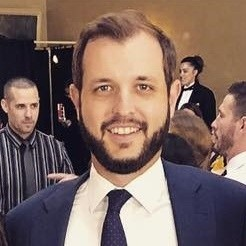 19. Ensure Your Job Posting Is Gender Neutral When Recruiting
Paden Simmons, Senior Vice President, Nigel Frank International
Simply wording your job advertisement properly is vastly underrated. I see so many technology jobs that use overly masculine language. In an industry with such poor levels of female employment, it's little wonder when job advertisements are, perhaps inadvertently, aimed towards a male audience.
If you can make your listing more gender-neutral, you'll be appealing to a massively untapped market. Spend more time on how you word your ad rather than simply listing your candidate requirements, salary, and benefits. The more people who apply, the better the pool of talent you will have to choose from.'
---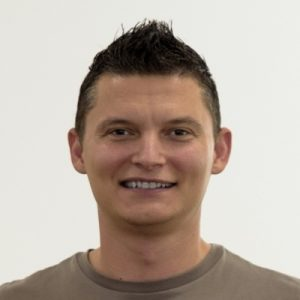 20. Make Sure Your Site Is Mobile-Optimized to Make It Easy for Applicants to Apply
Andrei Vasilescu, CEO & Digital Marketing Specialist, DontPayFull
Nearly 50% of job seekers search for better job opportunities through their mobile phones. Therefore, a mobile-friendly hiring process is one of the best methods to attract potential candidates in this digital age. You must optimize your business website or app for mobile phones, particularly for your HR division.
This will help your possible candidates to instantly learn, evaluate, and accept your job offers. In addition to that, you can hold live pre-screen video interviews, which can satisfy you and the potential candidates at the same time. Hence, mobile optimization is the best option to find the best employees today for your business.
---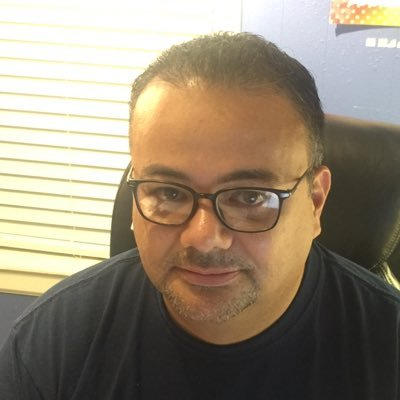 21. Create a Local Facebook Group for Job Seekers
Victor Hugo Roa, CEO, Hugo Plumbing
What we do is we create, then advertise, a Facebook group in Houston for people who are in need of a job (unemployed). In the ad, we mention that if you join the group, you are likely to find job opportunities and get hired for a well-paying job. We then see the people who join the group, and we start to go through people's profiles to see which are the best candidates for what we are looking for, and then we contact them for an interview.
---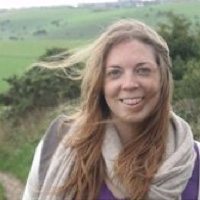 22. Contact Vocational & Trade Schools to Help You Find Employees
Lauren Fairbanks, Owner, My Digital Remedy
I own a chain of iPhone and laptop repair shops called Digital Remedy Repair, and we're always hiring tech-savvy phone and computer techs. Because most of our jobs are entry-level, we reach out to the local community technical colleges that offer IT and hardware courses. These students tend to be familiar with some of our more basic repairs and have a good foundation for learning more complex repairs.
---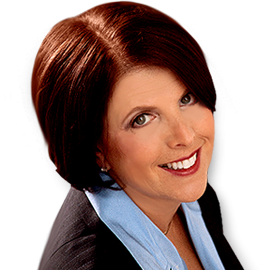 23. Do Some Good Old-Fashioned Networking
Roberta Matuson, President, Matuson Consulting
I tell my clients that networking is still the best way to find employees. Reach out to your contacts in your database and on LinkedIn and ask them who they might know that would be a good fit for your organization. The more specific you can be, the better. Here's what I mean by this:
"Hey John, I noticed you're connected on LinkedIn to Sue Jones and Danny Smith. I have an opening for an account rep position in my organization and was wondering if you know either one of these people well enough to make an introduction."
If they are interested themselves, they'll tell you so. If not, they'll most likely make the introduction and may suggest others in their network who they think might be interested.
---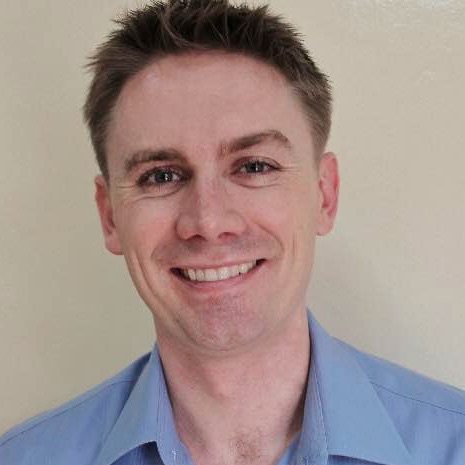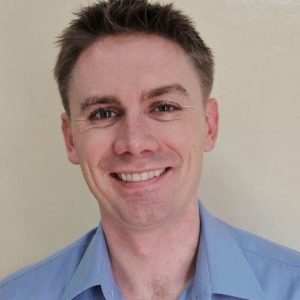 24. Open Your Referral Program to Your Entire Network
Travis Bennett, Managing Director, Studio Digita Web Design
A technique that worked great for my agency was to offer a bounty. I ran a series of Facebook ads that mentioned we were looking for staff, and that we'd pay out a referral fee. This turned the normal people in my area into recruiters, and we received a huge influx of recommendations from friends and friends of friends, all looking to cash in. We ended up finding one great team member with this technique, and it got our agency in front of a ton of people at the same time.
---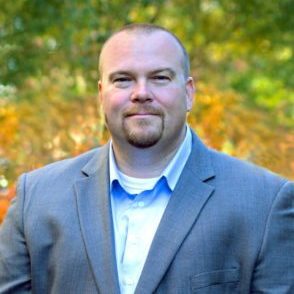 25. Create a Paid Internship Program as Part of Your Recruiting Pipeline
Don Martelli, Vice President, Schneider Associates
At our agency, we have a rigorous paid internship program that brings in some of the brightest and most talented seniors or grad students from colleges and universities in and around Greater Boston. These young minds are thrown right into the mix on client assignments and get the type of experience a full-time employee would. This allows us to test the waters a bit and find out which of the interns are power players, so when they graduate, we can pluck them the minute they walk off the stage with their diploma. It's a great farm system.
---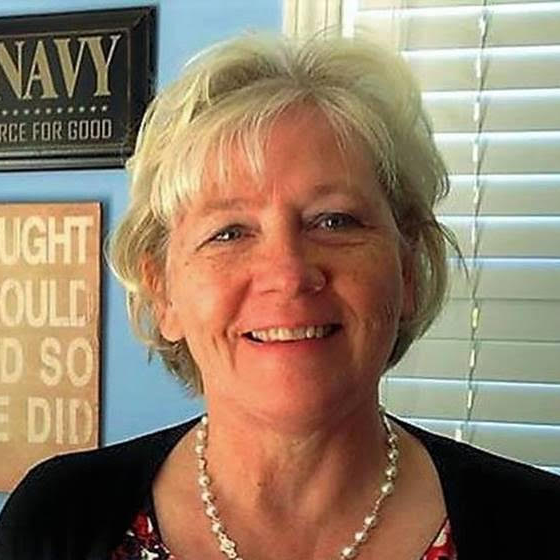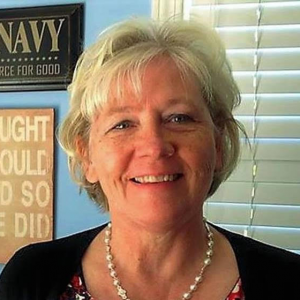 26. Seek Out Veterans as Part of Your Recruiting Strategy
Robyn J. Grable, Founder & CEO, Veterans ASCEND
Each day, veterans are leaving the service who have the skills and qualities your company needs right now. Look beyond the odd military titles, which on their own may be unfamiliar (if not misleading). Look deeper to the years of training and experience, often for many different jobs carrying the kind of responsibilities that can be valuable across your business. Hire a veteran because their skills create a more engaged workforce: valued, proud, and giving you 1,000% every time.
---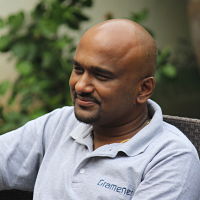 27. Use Analytics Like AI & Machine Learning Data to Find Recruits
Ganes Kesari, Co-founder & Head of Analytics, Gramener Inc
Since our founding in 2011, we've hired over 300 data science professionals to build our platform. Hiring on social media is not just about sharing attractive, attention-grabbing posts or amplifying the message through influencer channels. Analytics can help recruiters be more strategic in their tech hiring efforts. We have tapped into social channels such as LinkedIn and GitHub. These are goldmines of data and can be used ethically and smartly to target specific talent.
We used GitHub, a social network of coders, to identify the vibrancy of coding ecosystems around the world, decide which city to base our R&D center in, and name the specific influential coders we must go after. This turned out to be very strategic and helped reduce the cost of future hiring by bringing in great referrals through these star coders.
---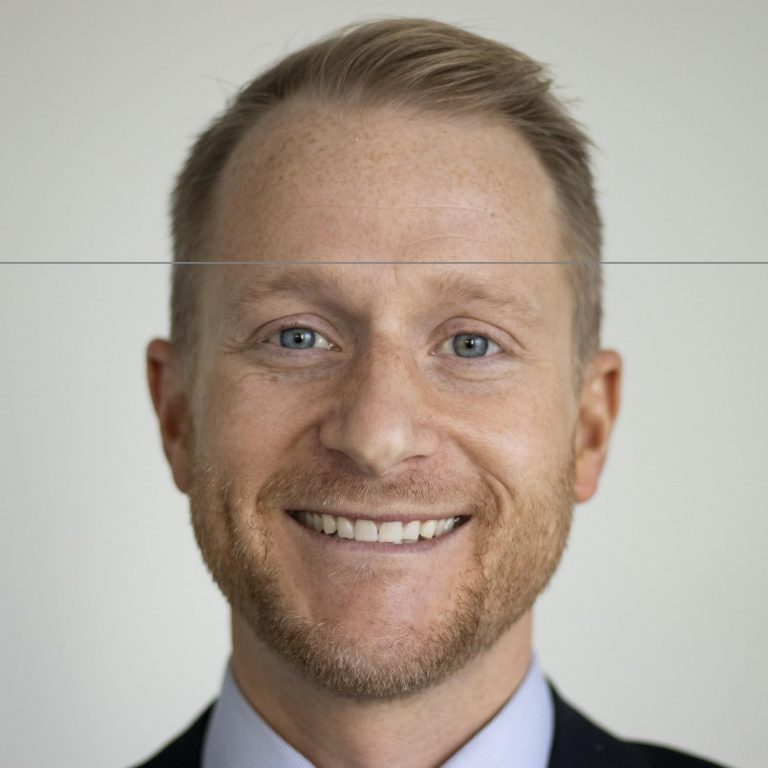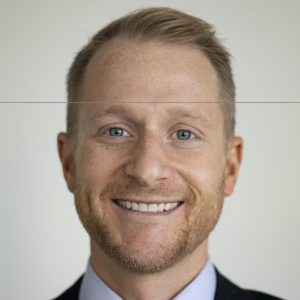 28. Spend Time in the Community Giving Back
Zach Mutchie, Senior Business Consultant, Talent Plus, Inc.
Spend time in the community giving back. Never underestimate the power of doing good and how that reflects on you as an employer and your brand. Being generative also is a way for employees to get to know you as a business owner better, and it's a way for them to plug into the community and get them engaged in being generative as well. The more successful you are, the more you can give back.
---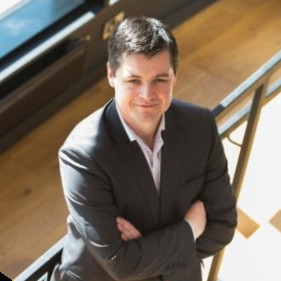 29. Don't Always Require Degreed Professionals
Stephen Hart, CEO, Cardswitcher
It's a fact that some roles really don't need candidates to have a degree to be performed exceptionally well. It depends entirely upon on the role in question, of course, but in my experience, I've found non-degree candidates to be much more willing to learn than those with a degree – so don't automatically discount someone from your recruitment process just because they don't have the required qualifications.
With a little bit of guidance, candidates without a degree can be just as good as those with one, so don't get too hung up on if they have the right bit of paper or not.
---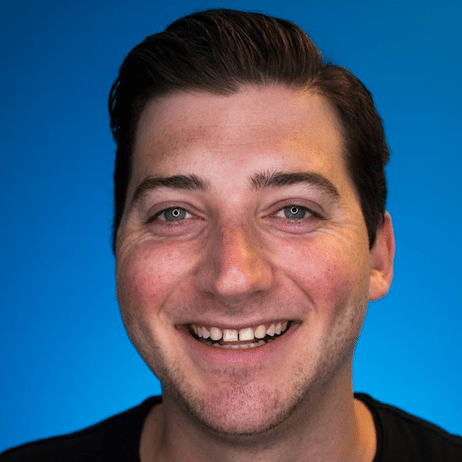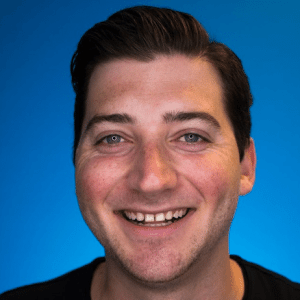 30. Buck Tradition & Hire Your Friends
Jordan Scheltgen, Managing Partner, Cave Social
Without a doubt, my best hires have been friends. Traditional wisdom tells you to stay away from friends, but it couldn't be further from the truth. In a small business setting, it's essential that employees get along and are all committed to the same vision. This comes from the fact that they will be spending a ton of time together. By hiring friends, you already have an established level of trust and a sense of what the person is good at. So before you head out to job boards, mine your social network and you'll be surprised with the quality of team members you can get to join your business.
---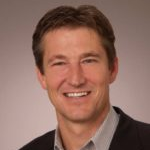 31. Hire a Recruitment Firm to Do the Recruiting for You
Brian Weed, CEO, Avenica
As the leader of a career matching firm with 30 years' business experience, Brian knows the importance of utilizing recruitment firms, especially for small to mid-sized companies who don't have a full HR function or one at all. They can find a cost-neutral solution that doesn't distract or take valuable resource away from their core business activities, considering that making a bad hire is costly, time-consuming, and can really set as a business back as they try to recover from that (and then still need to find the right hire).
---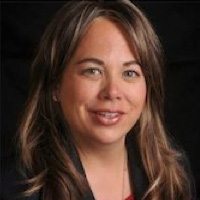 32. Target Your Competitor's Employees as a Recruiting Source
Kathleen Steffey, CEO, Naviga Recruiting & Executive Search
One of the ways we find top talent is by identifying competitor companies and other companies within our industry. Once we have our targeted companies, we then solicit top candidates with similar titles and roles, and reach out to them on LinkedIn or by phone. This strategy is great because the candidate will already have previous industry knowledge and experience. But since they're passive candidates, the process takes a lot of time and deliberate effort.
---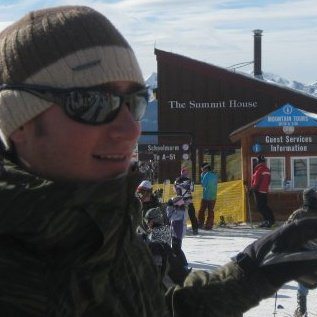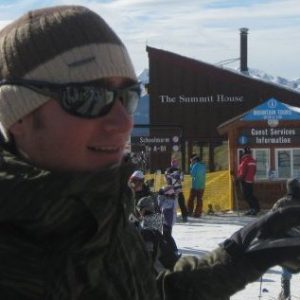 33. Add a 'Hiring' or 'Careers' Page to Your Website
David Batchelor, President & Co-founder, DialMyCalls.com
Create a "Hiring" page on your company's website in case talented people come to check you out. Even if you currently don't need someone in a specific role, it's a good idea to keep job postings on your site. If someone is interested in looking up your company and finding the job posting, you know they are already one step ahead of the game when it comes to being an A-player.
---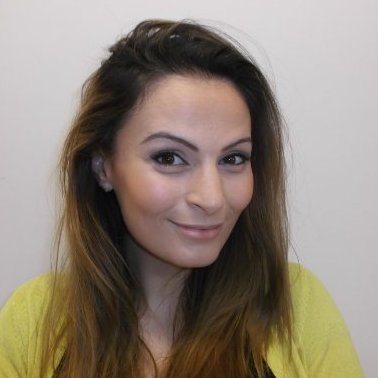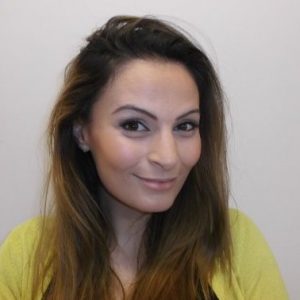 34. Attend a Career Fair or Virtual Job Fair
Rana Maitland, Head of People Operations, LoveCrafts
We attended Escape the City in London. This career festival helped us reach out to a global community of passionate candidates who would be an ideal fit for a startup environment and our friendly, motivated, and tightly-knit community of makers. We hired two fantastic candidates with incredible success stories, one being an ex-lawyer and the other a banker, and who became examples of our brand's focus on bringing together smart, kind makers.
---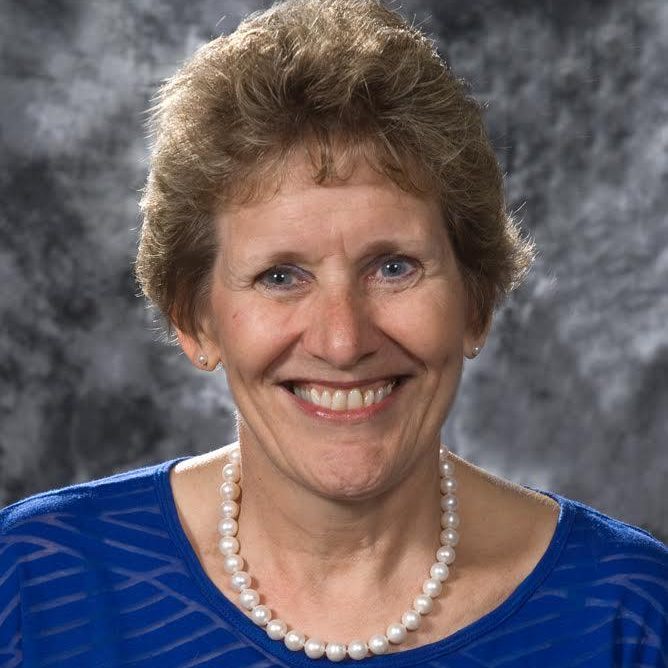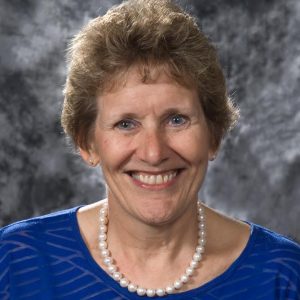 35. Post Open Jobs on Craigslist
Karen Bender, HR Consultant, SHRM-SCP, CEBS Hausmann-Johnson Insurance, Inc.
I used Craigslist as one of my resources when hiring an Office and HR Manager for a client of mine. Her skills clearly matched what we were looking for and her personality fit well with the culture. She recently started and has been working out wonderfully! Craigslist was very affordable.
---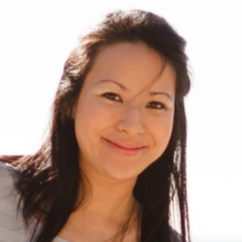 36. Create an Environment Where People Will Want to Work
Crystal Huang, CEO, ProSky
No matter what method you're using to look for new employees, the best thing you can do is create an environment where people will want to work. Your company culture should encourage growth and development as well as provide long-term opportunities in order to attract and retain top talent. With the right environment and publicity, your next best employee might even come looking for you!
---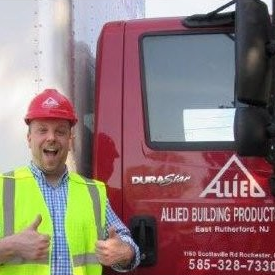 37. Take Advantage of Free County Resources
Geoff Bieber, Corporate Recruiter, Oldcastle – Architectural Products Group
I would encourage them to use their free assets in their own communities. Most counties and municipalities have a Department of Labor (DOL) site that will help businesses identify qualified candidates for free, in many cases. They will also help you set up mini job fairs to assist in the recruiting process.
---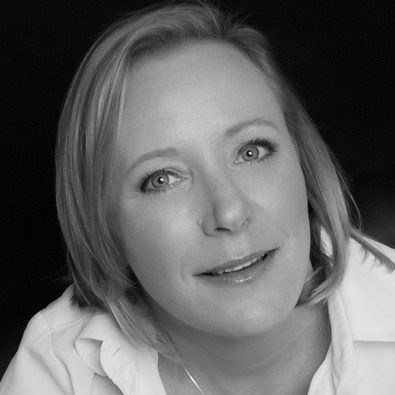 38. Think Like a Headhunter
Helen Garland, MD & Recruiter, Progress Personnel
Start thinking like a headhunter and build a network of contacts in your industry that you would like to work for you possibly in the future; use LinkedIn and industry events to network and keep in contact with people. Think about how your business is perceived and make sure you using LinkedIn to talk about your successes so when the time comes, you can approach those people directly. If they aren't looking to move, they may be able to recommend someone they know.
---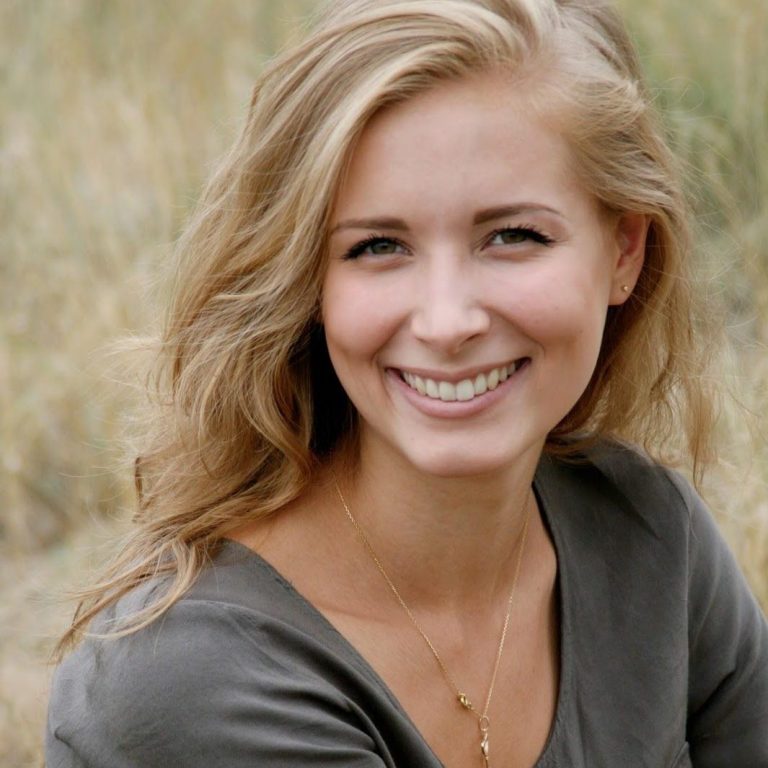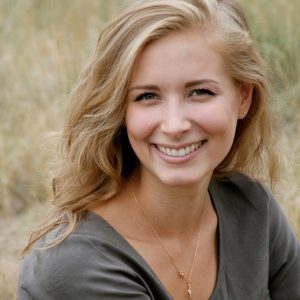 39. Look to Non-Profits Seeking Jobs for their Clientele
Katie Smith, HR Manager, NOW Damp Proof
I recruited a homeless person for my company who was suggested to me by a charity organization. He got a purpose and felt he was appreciated. This person was being assisted by the charity and was visiting a psychologist weekly – it turned out that the social involvement was essential for my new employee. After a couple of weeks, I started to forget he had been homeless; he almost looked like a workaholic, because he was using his spare time to find a home and leave charity assistance. He turned out to be one of the more motivated workers of my team.
---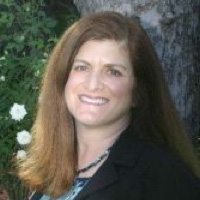 40. Go Grassroots When Recruiting Employees
Liz D'Aloia, Founder, HR Virtuoso Company
Try a grassroots recruiting campaign. It's easy to do and best of all, it's free. Simply create recruiting flyers and post them in your community. You can even target your campaign. For example, if you're hiring hotel housekeepers, try posting flyers at laundromats, daycare centers, libraries, and community centers. The key to success for small business grassroots recruiting is to have an easy way for people to apply to the job on their mobile device.
---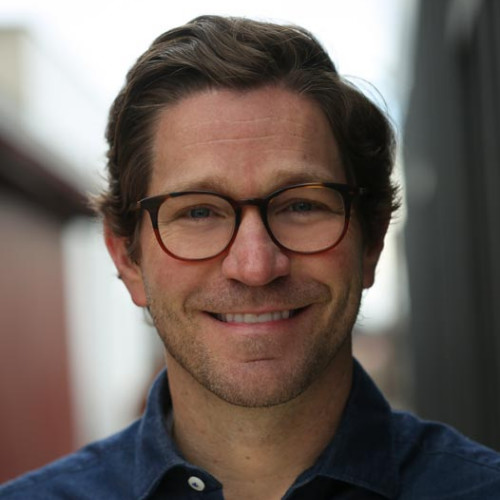 41. Polish Your Touchpoints at Every Step of the Recruiting Process
Brett Derricott, CEO & Founder, Built for Teams
Trying to attract the best people in a tight labor market requires spending the same time and energy you would spend trying to persuade a new customer to purchase your product or service. Starting with your job posting and continuing through your website and hiring process, every touchpoint with a potential hire will either increase or decrease their interest in working for you. Spend the necessary time to polish each touchpoint and then ask for feedback from others on how you could improve. You may instinctively focus on compensation and benefits, but your own happy employees may help you realize that one of their favorite things is the flexibility you offer them.
---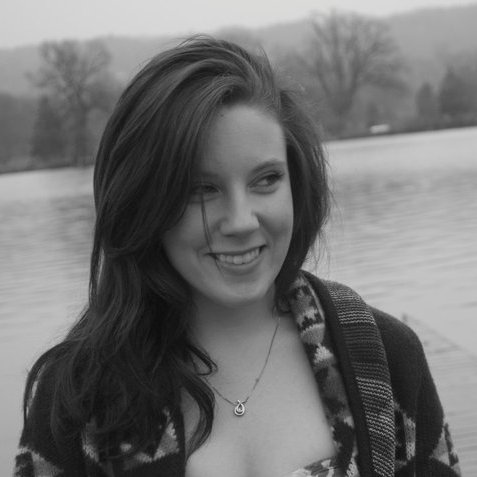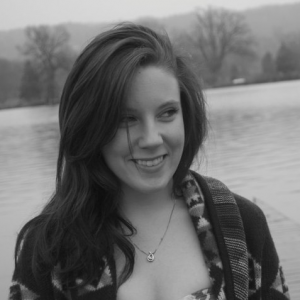 BONUS: Post a Hiring Sign on Work Vehicles
If you're in a service or delivery industry, you've got vehicles on the road. Why not use them to help you recruit your new hires? I've seen prospective employees come up to the driver of a vehicle and ask, "Hey, what's it like to work there?" Qualified people working in your community may see your sign and ask about a job, and you'd be surprised – if your current employees are happy, they'll be your best recruiters!
---
Bottom Line
We know recruiting employees isn't easy, especially if you are both the business owner and sole recruiter for your company. Whether you choose to go old school and look for talent with local newspaper ads and word of mouth, or post jobs on free job boards, we hope these tips help.
To assist you in your efforts to find employees, we recommend Freshteam, especially if your company currently has 75 employees or less. Freshteam is free to small employers, posts open jobs to multiple popular job boards, keeps track of job applicants during the interview process, and even provides reports to let you know where your best hires are coming from. Try Freshteam for free.