5 Best CallRail Alternatives
This article is part of a larger series on VoIP.
The best CallRail alternatives offer similar features, like intelligent call routing and dynamic number insertion (DNI). However, various CallRail competitors offer lower prices, richer data, unique functionality, or international numbers in more regions. To help you find the best CallRail alternative for your business, we compared several call tracking software systems based on price, features, and ease of use.
The five best CallRail alternatives include:
CallRail & Best Alternatives Compared at a Glance
CallRail & Alternatives

Starting Price

Basic Features

Advanced Features

FSB Rating

$45

10 local numbers
500 local minutes
14-day trial

Keyword analysis
Custom form builder
Unlimited softphone minutes

NA

$39

Toll-free numbers in 80 countries
Bulk text messaging
30-day trial

Facebook and HubSpot integration
Unlimited subaccounts
Contact center features

4.66 out of 5

$30

6 local numbers at base
Baseline 335 local minutes
Default call transcription

Lead qualification
1,000 integrations
Lead auto-organization

4.07 out of 5

$1 per phone number, five cents per minute

SkipThrough IVR
Number porting
Numbers in 50 countries

Simultaneous dialing
Keyword tracking
Contact center features

3.81 out of 5

$4 per phone number

Local and toll-free numbers
Call recording
21-day free trial

Percentage-based routing options
Analytics measure 45 indicators
Customer journey mapping

3.56 out of 5

$3 for local numbers, $.65 per minute

Free tier with per-minute rates
Call recording
Numbers in 60+ countries

Automated, real-time bidding
Advanced analytics engine
Intelligent call flow optimizer

3.56 out of 5
CallTrackingMetrics: Best Overall CallRail Alternative
CallTrackingMetrics

Overall Score:
4.66

OUT OF

5
i
Our score is based on a weighted evaluation of dozens of similar products and services conducted by our experts.
What We Like
Calls to your softphone cost less per minute than calls forwarded to your cell phone or desk phone
Bulk text messaging for up to 100 people at a time
Open application programming interface (API) for custom integrations
What's Missing
Doesn't offer a subscription that includes phone numbers and minutes or a plan without a monthly subscription fee
Form tracking isn't available on the base plan
Lacks a free trial like other CallRail competitors offer
How It Compares to CallRail
All plans come with voicemail boxes, whereas only CallRail's lead center package (starting at $145 per month plus $30 to $40 per agent) includes voicemail.
CallTrackingMetrics provides customer service via live chat, email, phone, and support tickets. CallRail only offers phone support Monday through Friday and help tickets.
CallRail only supplies phone numbers in the U.S., Canada, the U.K., and Australia, while CallTrackingMetrics offers numbers in more than 80 countries.
Call whisper and live listen are standard with all CallTrackingMetrics subscriptions, whereas it's only available with CallRail's lead center package.
CallTrackingMetrics is the best CallRail alternative based on our criteria. Among the reasons why is because it supplies international phone numbers in more than 80 countries and is the only provider that tracks text messaging campaigns.
It also stands out because you get additional per-minute savings if you forward calls to your softphone instead of your cell phone or desk phone. On the entry-level plan, you'll pay $0.038 per minute for local incoming calls to a softphone—the lowest rate offered on base plans by among the best CallRail alternatives.
Although CallTrackingMetrics doesn't offer subscriptions with phone numbers and minutes like CallRail, the company says, "If you can attach a number to it, you can track it." This applies to forms, text messages, chat conversations, and calls. In comparison, Retreaver only tracks calls, and WhatConverts doesn't monitor text messages.
Along with call tracking, CallTrackingMetrics provides an interactive voice response (IVR) system and schedule-based routing on the base plan. You can also choose the Growth version for advanced options, including geographic routing. These are similar to voice-over-internet-protocol (VoIP) phone features for businesses. However, CallTrackingMetrics is more expensive than other alternatives and locks Salesforce integrations behind its priciest plan, Connect, which costs $299 per month.
If you're looking specifically for Salesforce integrations, Retreaver and WhatConverts offers it with all subscriptions through Zapier. Plus, Retreaver provides international numbers in over 50 countries, including U.K.-based toll-free numbers.
CallTrackingMetrics Pricing at a Glance*
Performance: $39 per month for unlimited users, call recording, bulk text messaging campaigns, call routing, $2.50 local numbers, and $3.50 toll-free numbers
Growth: $99 per month for marketing agency tools, GeoContact, smart routing, call queues, file sharing, and $1.50 local and $2.25 toll-free numbers
Connect: $299 per month for conference calls, smart dialer, internal team chat, $1.25 local numbers, and $2 toll-free numbers
Enterprise: Request a quote for personalized training packages, service level agreement (SLA), and a dedicated account manager
*Pricing is based on a monthly payment and doesn't include usage fees. Choose annual billing for additional savings.
CallTrackingMetrics Features
Multi-channel tracking: Keep tabs on your campaigns across all channels using CallTrackingMetrics. Score and tag any conversations related to your unique phone number, including Google Ads and text messages. Plus, return on investment (ROI) reports and keyword performance stats show how your campaigns perform across multiple channels.
Advanced routing: CallTrackingMetrics supports several routing methods to ensure your callers get to the agents best equipped to help them, which is vital if your international callers need a bilingual agent. Artificial intelligence (AI) can send leads to reps based on location, previous call history, or to the nearest call center location.
Mobile apps and softphones: With intuitive apps for Android and iOS apps and an integrated softphone, your agents can answer and make calls worldwide. CallTrackingMetrics tracks each conversation, and users can view alerts without unlocking their smartphone.
WhatConverts: Best CallRail Alternative for Inclusive Plans for Ecommerce Companies
WhatConverts

Overall Score:
4.07

OUT OF

5
i
Our score is based on a weighted evaluation of dozens of similar products and services conducted by our experts.
What We Like
1,000+ integrations, including Zapier, and APIs with all plans
Call transcription comes with all subscriptions
Robust lead management, marketing intelligence, and custom reporting options
What's Missing
Doesn't track text message campaigns
Salesforce integration is only available through Zapier's paid plan starting at $19.99 per month with annual billing
Doesn't analyze call transcriptions for keywords
How It Compares to CallRail
You can customize WhatConverts' plans to get the right mix of numbers and minutes, whereas CallRail plans come with an unchangeable amount.
Local or toll-free numbers come with all WhatConverts subscriptions. CallRail only supplies local numbers, and toll-free ones cost $3 to $5 each.
WhatConverts customer service channels include live chat, a support channel that CallRail lacks.
WhatConverts is the only call tracking software on our list with customizable plans that include local or toll-free numbers. It also integrates with popular ecommerce software like BigCommerce and WooCommerce.
As such, you can attach marketing details to online orders to better understand how or why customers choose your business. WhatConverts puts your ecommerce data in the same dashboards used for keyword and campaign tracking, providing a unified look at your leads and conversions.
Like CallTrackingMetrics, WhatConverts subscriptions support chat, call, and form tracking but not text messages. The handy online tool lets you choose up to 12, 29, or 133 local numbers on the Plus, Pro, and Agency plans or nine, 17, or 80 toll-free numbers. In contrast, you'll pay up to $5 per number with other CallRail competitors.
However, if you want to add your agency's branding to the dashboard or emails, WhatConverts charges an extra $50 per month on all plans. In this case, Ringba offers better pricing and completely customizable reporting tools for your clients.
WhatConverts Pricing at a Glance*
Plus: $30 per account for unlimited users, six local numbers, 335 local minutes, call recording, and integrations as well as ecommerce call, form, and chat tracking
Pro: $50 per account for 15 local numbers, 625 local minutes, voicemail, IVR, and a custom report builder
Agency: $200 for unlimited accounts for agencies, 67 local numbers, and 2,855 local minutes
*WhatConverts plans are customizable, so you can adjust your phone numbers and minutes using the online calculator.
WhatConverts Features
Lead management: WhatConverts provides a comprehensive toolbox for filtering, qualifying, and valuing leads. Your dashboard offers several views to see how conversions vary by channel, keyword, or campaign. Integrate your customer relationship management (CRM) software to automatically update lead information in WhatsConverts.
Real-time reporting: Keep your team on top of the latest leads by notifying users in your team communication and collaboration programs, such as Slack, or view them on your desktop or mobile phone.
Ecommerce integrations: While most call tracking apps connect with WordPress and Google Analytics, they don't have built-in integrations for BigCommerce, WooCommerce, and Squarespace. With WhatConverts, you can access all integrations, webhooks, and APIs with any subscription.
Retreaver: Best CallRail Alternative for $1 Local or Toll-free Numbers
Retreaver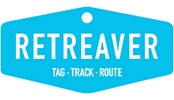 Overall Score:
3.81

OUT OF

5
i
Our score is based on a weighted evaluation of dozens of similar products and services conducted by our experts.
What We Like
Integrations come with all plans and Retreaver APIs support custom workflows
The IVR system adapts to the caller, so it doesn't ask qualifying questions if your database shows they've answered the query already
First-time users receive an onboarding call demo with the support team to walk through the setup of the first call tracking campaign
What's Missing
Doesn't display pricing information on the website
No mobile or desktop apps—browser-based only
Only tracks phone calls, not chats, forms, or text messages
How It Compares to CallRail
Retreaver offers numbers in more than 50 countries, compared to 4 with CallRail.
Local and toll-free numbers vary in price, depending on the CallRail plan, from $1.75 to $5, whereas Retreaver charges a dollar apiece.
Salesforce integration with CallRail is an extra $65 per month, whereas Retreaver integrates with Salesforce through Zapier.
Live call whisper is only available with CallRail's Lead Center package, which starts at $145 per month plus a fee per agent. Call whisper is a standard Retreaver feature.
Retreaver is the most budget-friendly alternative to CallRail for purchasing and tracking phone numbers. Unlike other providers, Retreaver charges a flat fee regardless of whether the number is local or toll-free―you'll pay just $1 to add a phone number with Retreaver.
Minutes cost 5 cents each, but if your volume exceeds 5,000 minutes per month, Retreaver provides preferred pricing to lower your usage costs. Regardless of call volume, all users get the same standard features, which is a refreshing change from other CallRail competitors that use a tiered pricing model.
Although Retreaver costs less than other providers, it doesn't skimp on features. Attribute-based call routing sends leads to the best agent based on geo-location, segment, product, or offer. In addition, you can use the Retreaver dashboard to view call analytics in real time.
But Retreaver lacks the multi-channel tracking available with CallTrackingMetrics and doesn't provide transparent pricing on its website. If you only want to track phone calls, reach out to the Retreaver sales team to explore your options. If you need to see how campaigns reflect on your live chat, text, and form activity, consider CallTrackingMetrics.
Retreaver Pricing at a Glance
Retreaver doesn't provide multiple plans. Instead, you pay a flat rate of $1 per phone number and 5 cents per minute. Retreaver offers lower per minute rates for usage over 5,000 minutes per month.
Retreaver Features
In-depth conversion reporting: View the number of conversions by attribute, source, or buyer. Look at data showing which sources send the most calls versus the most sales, or drill down into your callers' keywords, advertisements, or lifecycle.
Live call controls: Your remote team transfers calls to other staff, even if they don't have contact center software. Plus, they are able to share details with a co-worker before the caller comes on the line.
Marketing automation: Retreaver lets you automate the next action based on the outcome of a call. Create custom call flows by automatically sending a text message or alerting your management team.
Convirza: Best CallRail Alternative for Optimizing Customer Service Interactions
Convirza

Overall Score:
3.56

OUT OF

5
i
Our score is based on a weighted evaluation of dozens of similar products and services conducted by our experts.
What We Like
The 21-day free trial is the longest offered by any CallRail alternative
Advanced conversation analytics measure 45 indicators for deeper call insights
Track outbound calls and configure settings to show the call tracking phone number on your client's caller ID
What's Missing
Transcription services only available through the Conversation Analytics add-on feature
Can't attribute sources for live chat, text messages, or forms
International phone numbers aren't available
How It Compares to CallRail
Convirza's conversational analytics can be added to any plan for $19 per month, whereas CallRail's artificial intelligence (AI) tool costs $50 extra.
Call whisper comes with all Convirza subscriptions, but CallRail only includes it in its Lead Center plan.
Convirza packages include advanced routing options like percentage-based routing and a call workflow builder. In contrast, CallRail charges an additional $15 per month for advanced call routing features.
Like other CallRail competitors, Convirza provides call tracking tools for sales and marketing. However, it's the only provider that lets you track outbound calls and helps you improve your customer service center.
The affordable Conversation Analytics add-on is a valuable feature that provides insights based on 45 indicators, including the caller's agitation level. Use this information to identify coaching opportunities for your team while assessing common caller pain points.
You get three weeks to try out the software, whereas others, including CallRail, only provide two. Plus, you can use Convirza's pay-as-you-go plan without paying a monthly fee.
The cost per number and minute is slightly higher than Ringba's comparable plan. Still, Ringba charges a per-minute fee for call recording and isn't as helpful for improving call center performance. Convirza (like Retreaver) offers additional discounts if your call volume increases.
While Convirza doesn't provide much information about its integration, professional subscriptions include API access, which enable you to customize software connections. Still, it lacks out-of-the-box integrations offered by CallTrackingMetrics and WhatConverts. If you don't have a developer on your team and need specific integrations, take a look at those two CallRail alternatives.
Convirza Pricing at a Glance*
Starter: No monthly fee for unlimited users, geo-routing, voicemail, online and offline call tracking, and $4 phone numbers
Professional: $69 per month for white-glove onboarding, application programming interfaces (APIs), user-level permissions, and $2 numbers
Agency: $179 per month for agency white labeling, a dedicated account manager, and $1 phone numbers
You Build It: Companies with high-volume calls contact sales for a quote on bundled features and enterprise customizations
*Additional usage fees for minutes and text messages apply.
Convirza Features
Conversation analytics: Natural speech recognition technology and more than 300,000 algorithms analyze your calls to deliver in-depth insights. It detects keywords, complaints, the amount of silence, and compliments. This feature increases your visibility into agent performance, lead quality, and consumer sentiment.
Advanced routing: You don't need to upgrade your plan or buy add-ons to route calls based on geography, schedules, or percentage. For instance, you can direct a higher number of calls to your skilled agents and ensure newer trainees aren't overwhelmed.
Call tracking: Accurate and comprehensive call tracking tools give your customer service agents details about the caller before picking up the phone. Plus, all information is documented in Convirza's call reports and available minutes after your agent hangs up. Call trends and regional data are viewable from a single dashboard.
Ringba: Best CallRail Alternative for Comprehensive Data for Media Agencies
What We Like
Almost an unlimited amount of caller data, including lifestyle habits and financial information
Offers international phone numbers in more than 60 countries
White label features, such as branded client portals, come with all subscriptions
What's Missing
Charges per-minute fees for call recording and doesn't offer transcription services
Difficult to understand the differences between subscriptions without speaking to a sales rep
No free trial or discounts for annual billing
How It Compares to CallRail
Ringba supports international numbers in 60+ countries compared to CallRail's four.
Unlike CallRail, Ringba's IVR uses behavior-based routing to direct calls according to location, interests, and demographics.
Ringba subscriptions don't come with numbers and minutes like CallRail plans—you must purchase them separately.
CallRail charges $65 per month to white label the call tracking system, whereas Ringba includes this feature with all plans.
Ringba's comprehensive reports and lead profiles deliver more information than other call tracking services, making it the best solution for media agencies. Moreover, it doesn't lock white label options behind pricier tiers or require an add-on package like CallRail. Instead, customize your reports and tools with your branding elements, including a buyer portal, to replicate the look of proprietary software.
Real-time caller data enrichment empowers your pay-per-call network, allowing you to identify your buyer's ideal clients and command a higher price per lead. In addition, you can use this data with other features, such as the IVR system, and integrate it with a self-service bidding portal. The automated real-time bidding (RTB) software uses artificial intelligence (AI) to optimize your earnings per call and automatically route calls based on your predicted return on investment (ROI).
However, small businesses that want to track campaigns to improve their ad spend may prefer a system like Retreaver, as it's less expensive and focuses less on software for media agencies. Another solid CallRail alternative for in-house marketing teams is CallTrackingMetrics, which lets you monitor interactions across multiple channels, including live chat and text messaging.
Ringba Pricing at a Glance
Basic: No monthly fee for $3 per month for local numbers and $0.065 per minute of local tracking, $4 per month for toll-free numbers and $0.075 of toll-free tracking, and $0.01 per minute of call recording
Premium: $99 per month for $2 local numbers at $0.045 per minute, $3 toll-free numbers at $0.055 per minute, and $0.005 per minute of call recording
Enterprise: Create a custom plan by contacting Ringba sales
Ringba Features
White labeling: Ringba's intuitive visual editor lets you create a completely custom portal for buyers. Host Ringba software on your own domain and integrate your merchant account to automatically bill buyers and create a seamless customer experience.
Advanced analytics engine: Dig into your leads and buyers with dedicated reports for administrators, publishers, and buyers. Custom reporting options let you break down statistics based on an unlimited number of parameters and view your data as a pie chart, table, or bar chart for an interactive view.
Caller attribution: Advanced attribution tracking technology offers granular details about each lead, including carrier data, referring source information, keywords, browser, device, and location. All data is available in real time through the Ringba dashboard, and automated routing tools match leads to the right buyer.
How We Evaluated the Best CallRail Alternatives
Alternatives to CallRail range in price from $25 to $299 for monthly subscriptions, and their feature sets are just as diverse. Unlike voice-over-internet-protocol (VoIP) business phone systems, most call tracking providers don't provide unlimited minutes.
We looked at CallRail competitors in terms of subscription pricing and add-on costs to see how each service stacked up. In addition, we compared general and advanced features, from call recording to conversion tracking. Lastly, we rated each service based on an expert score.
CallTrackingMetrics earned 4.66 out of 5, making it the best CallRail alternative. The wide selection of plans and international phone numbers makes it an excellent option for companies of all sizes. It supports workflow automation and tracks campaigns across calls, text, chat, and forms. Plus, you get a free month when you sign up for a monthly or annual plan.
Here's a breakdown of how we measured each provider:
15% of Overall Score
Vendors with public pricing information and free trials scored higher, as did those offering pay-as-you-go plans. We also ranked services based on subscription pricing and gave extra points for optional, less-expensive annual billing.
35% of Overall Score
We looked at providers offering subscriptions with intelligent call routing, real-time analytics, and call recording. Plus, we considered packages with CRM software integrations.
25% of Overall Score
We evaluated the types of tracking features, including mobile, keyword, and conversion. In addition, we rated providers based on their non-CRM integrations, lead scoring tools, and caller intelligence data.
25% of Overall Score
We reviewed browser, desktop, and mobile interfaces for usability. Also, we checked out user ratings to ascertain each apps' popularity, considered the overall value for the money, and identified standout features that set each system apart.
*Percentages of overall score
Bottom Line
Call tracking software provides powerful insights into how people find your business even though they don't provide unlimited calling like call management systems. Instead, you pay per-minute fees for calls and text messages. The best call tracking tools for your business are easy to use and affordable. Plus, they should deliver insights that help you optimize your ad spend and personalize interactions with leads.
According to our research, the best CallRail alternative is CallTrackingMetrics. It's the only platform that can track data across multiple channels, including live chat conversations, text messages, phone calls, and forms. It also supports bulk text messaging campaigns and offers phone numbers in more than 80 countries. Request a demo of CallTrackingMetrics or sign up for a subscription to get your first month free.