Church Insurance: Top Companies, Cost & Coverage
Church insurance is several policies that, when combined, help protect churches from financial loss as the result of a first- or third-party claim. Common insurance for churches is general liability, commercial property, and workers' compensation. General liability for a church can range from $700 to over $3,000 annually.
When it comes to religious institutions, insurance providers have many elements to consider—such as volunteers, expensive equipment, counseling, and special events. It's important to find a company with comprehensive coverage for everything your church does. GuideOne has specialized insurance for religious institutions and is the overall best church insurance provider.
Best Church Insurance Providers
GuideOne: Best Overall Provider for Church Insurance

GuideOne offers a comprehensive package called FaithGuard, which combines property and liability and encompasses personal effects on mission trips and volunteers as insured on the policy. It also has many add-ons, making it highly customizable for your organization.
To get a quote, you will need to contact GuideOne or one of its agents.
The policy comes in three levels: Basic, Broad, and Special. All come with an exceptional amount of coverage. Some of the highlights are:
2,500 personal effects and property of others off-premise (think missionaries)
15,000 for outdoor signs
Volunteers, members, Sunday school teachers, and more are all considered as Insureds
Liability limits up to $5 million aggregate
Counseling liability coverage includes volunteers and lay leaders
GuideOne offers many optional coverages, too, including sexual misconduct and key person insurance.
---
GuideOne is available in 50 states through a large network of independent agents. Claims services are available 24/7 online or over the phone.
There are zero complaints filed against it with the National Association of Insurance Commissioners (NAIC).
As a free resource for churches, GuideOne offers Subsplash Giving. This is an online giving platform and helps make member donations easy.
---
---
Brotherhood Mutual: Best for Mission Trips

Brotherhood Mutual is the best provider for churches that go on mission trips regularly or those needing one-time mission trip coverage. This is because of its individual and group coverage options, quick response time to emergencies, and commitment to supporting missions through its corporate mission program, CoMission.
If you are purchasing missionary insurance, you can do so online. Its insurance is available for organizations and travelers, with options for short- and long-term missionaries. Kidnap and ransom coverage is available as additional coverage.
For organizations, Brotherhood offers MinistryFirst®, which has worldwide liability and medical extension coverage and 24/7 foreign emergency assistance and services.
The provider also has an individual missionary plan called Faith Ventures, which has a short-term (less than 180 days) and a long-term option. Each has a tier with greater coverage for a higher premium. Some of the coverages included are emergency evacuation, illness medical expenses, political evacuation, and security evacuation. Short-term plans cost $30 to $67 per person while long-term plans cost $499 to $569 per person.
If you would like more information or a quote for building or liability insurance, then request a quote from Brotherhood Mutual by completing its online form. A representative will contact you.
---
Brotherhood is available in 47 states and Washington, D.C. For policyholders, it offers an account portal with policy documents, including proof of insurance. It has its own in-house claims team with after-hours reporting available.
Customer complaints are much lower than the national average.
A helpful feature for churches is its payroll and tax filing offerings. This is an additional cost, and your church needs at least five employees. But if you meet those requirements and are unsure of how to handle nonprofit payroll and taxes, including housing allowance, Brotherhood Mutual can do it for you.
---
---
Thimble: Best for Special Event Insurance

As a leader of a church, you understand that an opportunity for an outreach event will present itself with little time to prepare. Thankfully, Thimble offers special event insurance that can be purchased in under 60 seconds—and not every provider offers it as automatic coverage. Whenever you need this, you can get a quote, purchase a policy, and share proof of insurance, all via Thimble's app.
We received a quote for a two-day outdoor baptism event held at a state park. The cost of the liability coverage for this was $200, and this included a general liability policy with $2 million in coverage.
A nice advantage to Thimble is that special event insurance can easily be picked up through the app. Being able to get special event insurance quickly with up to $2 million in coverage is a big advantage for a nonprofit. While Thimble does offer general liability for nonprofits and other types of insurance, like business property and workers' comp, you may need to call for a quote.
To learn more about its special event insurance and to get a quote, visit Thimble.
---
Most of its coverage, including general liability and professional liability, is available in all 50 states.
Thimble is the only provider in this article that offers you the ability to get a quote and purchase a policy entirely online. The process is very fast and usually takes less than a minute.
Once you purchase insurance, you can manage it online or through its Android or iOS app. On the app, you can manage your policy, create and share an instant certificate of insurance (COI), file a claim, and change coverage.
Customers consistently give good reviews for Thimble. It has more than 1,000 reviews on Trustpilot, with 4.6 out of 5 stars.
---
Thimble is an MGA that works with several companies to offer coverage. The following are the providers it works with, along with their ratings from AM Best:
---
Church Mutual: Best for Religious Camps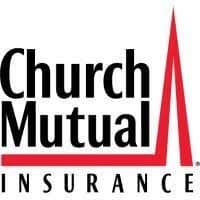 Church Mutual is an insurance provider who's a member or business partner of three different camp associations. It's also the endorsed provider of the Christian Camp & Conference Association, and it provides many free services to religious camps insured through it. This, combined with its widespread availability and years of experience, makes it the best choice for religious camp insurance.
Church Mutual currently protects about 1,500 camps and conference centers. It offers many coverages, including property, general liability, management liability (D&O coverage), sexual molestation, professional liability, and crime.
Unfortunately, there's no specific information on endorsements.
A quote is available after filling out a contact request form and reviewing your insurance needs with a representative. Visit Church Mutual to begin the process of requesting a quote.
---
While the complaints are higher than the national average, Church Mutual is a trusted name in the religious space.
In addition to being a member of and endorsed by the Christian Camp & Conference Association, it partners with the American Camp Association and Camp Owners & Directors Association.
For its customers, it has many safety resources, including swim bands and allergy bands. It also offers CM Sensor®, which provides 24/7 temperature and water monitoring for your property. All of these resources are free to policyholders.
---
---
Great American Insurance Group: Best for Larger, Active Churches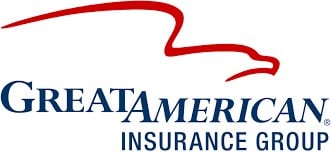 Great American Insurance Group offers insurance for churches and religious institutions that covers a range of claim scenarios. These include auto, general liability with sexual abuse and special event built into it, and property insurance. These offerings, alongside its financial rating and claims service, make Great American the best provider for larger, active churches.
Great American's religious organization insurance is a policy package with liability, professional liability, property, and inland marine. It's appropriate for churches, temples, convents, divinity schools, and other religious organizations. It's also great for organizations that host outreach events regularly because the general liability coverage includes special events. It's the only provider in this guide that includes special events in its liability coverage.
Its professional liability also covers pastoral counseling, including nondegreed professionals while its building coverage includes stained glass, murals, paintings, and mosaics. This is important for older buildings with architectural features that can be difficult to insure.
For a quote, you need to reach out to Great American or contact an independent agent.
---
Great American is available in all 50 states, and its complaints are far below the national average.
Online bill pay is available. Its customer service is from Monday through Friday, 8 a.m. to 5 p.m. Eastern time, but if you need to file a claim, it has a 24/7 number.
It offers several services to its policyholders, including IntelliCorp®, which provides background checks on employees. If you want to monitor the driving habits of employees and volunteers who use church vehicles, there is SafetyFirst™, a driving app that monitors speed, hard stops, and other driving habits.
---
---
Who Needs Church Insurance
Church insurance applies to all religious organizations: mosques, temples, synagogues, meditation centers, and churches. Any religious organization needs insurance to protect its assets from liability claims and damage claims for the organization's property.
Thinking broadly about church insurance, some less common organizations that may want insurance are
Church startups: Not having a building doesn't mean you don't need insurance. If you're meeting in a school, movie theater, or another church, general liability is essential.
Meditation centers: Those offering yoga, tai chi, or other group meditative practices should consider professional liability.
Home churches: Regular home meetings in your church may not be covered under your homeowner's insurance, especially if donations are taken or professional services, such as counseling, are offered.
Church Insurance Costs
Type of Insurance

Coverage Amount

Annual Premium Cost

General Liability

$1 million per occurrence/$2 million aggregate

$700 to $3,000

Business Owner's Policy (BOP)

$1 million per occurrence/$2 million aggregate, and $50,000 in equipment

$850 to $2,500

Workers' Compensation

$100,000 per injury or illness and $500,000 aggregate

$550 to $800

Professional Liability

$1 million

$750 to $900

Directors & Officers (D&O)

$1 million per occurrence/$2 million aggregate

$550 to $850

Special Event

$1 million per occurrence/$2 million aggregate

$350 to $750

Commercial Auto

$300,000 combined single limit for liability
$1000 deductible for comprehensive and collision



Churches pose a unique risk for insurance companies. The members function like customers and are sometimes paid employees. Other times, members are volunteer leaders. Add into that regular visitors, volunteers teaching children, student leaders, and special events.
Most churches have some form of audio-visual technology—and the larger the sanctuary, the more expensive the equipment. If they rent a space, all of this equipment needs to be set up and packed away, and stored every week, usually by volunteers.
The age of your building and the size of the congregation can influence the premium. All of this, and more, are taken into account when a provider is determining the premium for a church.
Here are some other factors taken into consideration by providers:
Claims history: Have you filed a claim in the past three to five years?
Services provided: Does your church offer counseling services or operate a food pantry?
Property value: A 200-year-old stone church with stained glass windows will cost more to insure than a new building.
Limits: While it may not impact the premium much, raising or lowering limits usually results in some change to the premium, as does the deductible amount.
Most Common Types of Church Insurance & Coverages
| Type of Insurance | Coverage |
| --- | --- |
| General Liability | Third-party claims of bodily injury, property damage, and personal injury from libel or slander |
| Commercial Property Insurance | Business-owned property |
| Workers' Compensation | Medical bills and lost wages for work-related accidents and illnesses of an employee |
| Professional Liability | Allegations of professional negligence |
| D&O Insurance | Board members' legal defense when they are sued for actions they take for your organization |
| Special Event Insurance | Liability coverage for special events |
| Commercial Auto | Damage to the vehicles, damage to the property, and injuries from a loss |
General liability is sometimes referred to as broad-form coverage because it provides a wide range of coverage in the areas of property damage, bodily injury, and personal injury in the form of libel, slander, and reputation harm. Two common general liability claims for a church are:
Someone trips, falls, and is injured in the sanctuary
Your church causes property damage to a rented space
Most church events, including worship, succeed because of volunteers—but volunteers create a gray area for liability policies: are they covered or not? Most policies do include coverage for them, treating them a bit like an employee. However, check with your agent to ensure you do not need to add them as additional insureds. If you have lock-ins with children or teens, see to it that your agent is aware so that the proper coverage is in place.
Make sure your liability policy includes abuse and molestation coverage. This is often found in policies for religious institutions, but if it's excluded, it will be available as an endorsement or standalone policy.
---
This is first-party coverage for a building, its contents, and equipment. If your organization is affected by a covered event, such as fire or theft, you can file a claim on your property insurance to either repair or replace the damaged items.
Typically, commercial property insurance follows a named peril structure, meaning coverage applies to the named perils in the policy. These perils include fire, vandalism, windstorms, theft, and hail.
Organized religion in America predates the American Revolution. Many church buildings are hundreds of years old, and one informal study in 2022 found that the average age of a church building is over 90 years old. Older buildings present insurance risks—outdated wiring and plumbing, older roofs, and toxic construction materials, like asbestos, can all translate into a higher premium.
Did you know? Most insurance providers will offer a combination of liability and property in a policy known as a business owner's policy (BOP). The advantage of bundling these two policies is you have one policy for a host of losses, and sometimes, the combination results in a premium reduction.
---
While workers' compensation insurance is not federally regulated, nearly every state requires this policy for organizations with at least one employee. If an employee becomes injured or ill because of their job, workers' comp covers the medical bills and some form of wage replacement until they can return to work.
Some claims you may encounter are
The pastor breaks a finger using a hammer
The worship leader falls off a ladder trying to fix a ceiling-mounted speaker
The children's ministry leader hurts their back moving storage units
Many nonprofits try to save money by having employees and members do "the work themselves" instead of hiring outside help. If your church regularly uses volunteers for activities where they could be injured, such as a church work day, check with your agent to see if they qualify for workers' comp or if there is a blanket endorsement for volunteers available.
---
Often referred to as errors and omissions, professional liability is a type of policy for religious leaders who provide counseling services. Pastors have an elevated level of responsibility in that they can also function as counselors and, depending on the state, are considered mandated reporters. Some examples of a claim can be
Failure to report suspicious or criminal behavior
A couple claims poor counseling led to their divorce and financial hardship
Professional liability helps in these situations by paying defense fees, court costs, and
settlements within the limits of the policy.
---
Commonly called D&O coverage, this is more common in businesses to protect board members who are not typical employees. Most churches are governed by some sort of board—and while many states offer some immunity for volunteer board members, there may still be significant defense costs involved and no immunity if the action is considered egregious or gross negligence. Because of that risk, you should consider this coverage.
D&O claims often make the news, such as
The church has a capital campaign for a new building, but after raising the money, it decides to do something else with the funds.
The offering is down because a member of the board is stealing some of it.
The board is aware of accusations of misconduct against the pastor, but instead of investigating it, they cover it up.
D&O coverage—like professional liability—handles court costs, related expenses, and settlements.
---
Special event insurance is a type of liability policy that provides coverage for a limited period. It can also reimburse any non-refundable deposits or loss of money that may result from the cancelation of events. These events often draw large crowds and represent a significant investment by the organization.
For example, when I was a pastor, our church had a regular food truck festival in conjunction with a local school. This was a large event that would draw large crowds. One year, it looked like the weather would force a cancelation, and without special event insurance, all of the funds invested and the anticipated income would have been lost.
---
If your church owns a vehicle, then it will need to be insured—and a personal auto policy won't cut it since the vehicle is owned by an organization. Commercial auto insurance is one policy with multiple coverages. Liability is third-party coverage for damage and injuries to other parties when your vehicle is at fault, whereas first-party coverage, like collision and comprehensive, repairs the damage to your vehicle regardless of who is responsible.
---
Bottom Line
With money coming primarily from individual donations, the expense of a claim jeopardizes the existence of a religious organization. It's important to take a balanced approach: manage risks and have the proper coverage. GuideOne, which provides excellent claim and customer service, can help you do both.