Church insurance is several policies that, when combined, help protect churches from financial loss as the result of a first- or third-party claim. Common insurance for churches is general liability, commercial property, and workers' compensation. General liability for a church can range from $700 to more than $3,000 annually.
When it comes to religious institutions, insurance providers have many elements to consider—such as volunteers, expensive equipment, counseling, and special events. It is important to find a company with comprehensive coverage for everything your church does. GuideOne has specialized insurance for religious institutions and is the overall best church insurance provider.
Best Church Insurance Providers
GuideOne: Best Overall Provider for Church Insurance


GuideOne offers a comprehensive package called FaithGuard, which combines property and liability and encompasses personal effects on mission trips and volunteers as insured on the policy. It also has many add-ons, making it highly customizable for your organization.
---
---
---
Brotherhood Mutual: Best for Mission Trips


Brotherhood Mutual is the best provider for churches that go on mission trips regularly or those needing one-time mission trip coverage. This is because of its individual and group coverage options, quick response time to emergencies, and commitment to supporting missions through its corporate mission program, CoMission.
---
---
---
Thimble: Best for Special Event Insurance


As a leader of a church, you understand that an opportunity for an outreach event will present itself with little time to prepare. Thankfully, Thimble offers special event insurance that can be purchased in less than 60 seconds—and not every provider offers it as automatic coverage. Whenever you need this, you can get a quote, purchase a policy, and share proof of insurance, all via Thimble's app.
---
---
---
Church Mutual: Best for Religious Camps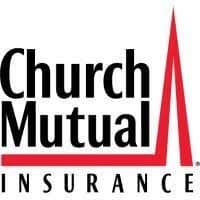 Church Mutual is an insurance provider who is a member or business partner of three different camp associations. It is also the endorsed provider of the Christian Camp & Conference Association, and it provides many free services to religious camps insured through it. This, combined with its widespread availability and years of experience, makes it the best choice for religious camp insurance.
---
---
---
Great American Insurance Group: Best for Larger, Active Churches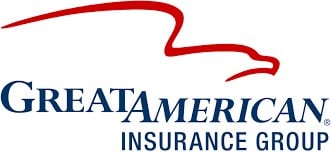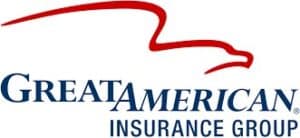 Great American Insurance Group offers insurance for churches and religious institutions that covers a range of claim scenarios. These include auto, general liability with sexual abuse and special event built into it, and property insurance. These offerings, alongside its financial rating and claims service, make Great American the best provider for larger, active churches.
---
---
---
Who Needs Church Insurance?
Church insurance applies to all religious organizations: mosques, temples, synagogues, meditation centers, and churches. Any religious organization needs insurance to protect its assets from liability claims and damage claims for the organization's property.
Thinking broadly about church insurance, some less common organizations that may want insurance are
Church startups: Not having a building doesn't mean you don't need insurance. If you are meeting in a school, movie theater, or another church, general liability is essential.
Meditation centers: Those offering yoga, tai chi, or other group meditative practices should consider professional liability.
Home churches: Regular home meetings in your church may not be covered under your homeowner's insurance, especially if donations are taken or professional services, like counseling, are offered.
Church Insurance Costs
Churches pose a unique risk for insurance companies. The members function like customers and are sometimes paid employees. Other times, members are volunteer leaders. Add into that regular visitors, volunteers teaching children, student leaders, and special events.
Most churches have some form of audio-visual technology—and the larger the sanctuary, the more expensive the equipment. If they rent a space, all of this equipment needs to be set up and packed away, and stored every week, usually by volunteers.
The age of your building and the size of the congregation can influence the premium. All of this, and more, are taken into account when a provider is determining the premium for a church.
Here are some other factors taken into consideration by providers:
Claims history: Have you filed a claim in the past three to five years?
Services provided: Does your church offer counseling services or operate a food pantry?
Property value: A 200-year-old stone church with stained glass windows will cost more to insure than a new building.
Limits: While it may not impact the premium much, raising or lowering limits usually results in some change to the premium, as does the deductible amount.
Most Common Types of Church Insurance & Coverages
---
---
---
---
---
---
---
---
Bottom Line
With money coming primarily from individual donations, the expense of a claim jeopardizes the existence of a religious organization. It is important to take a balanced approach: manage risks and have the proper coverage. GuideOne, which provides excellent claim and customer service, can help you do both.