Core values define what's important to your business and govern how you conduct it. As part of building your brand, it's critical to identify and communicate your company's core values to attract customers and motivate employees. We've provided a list of 25 core values from top-performing organizations that will resonate with customers and staff alike.
Since your core values shape what your company does from day to day, it's important to keep everyone on the same page. A visual project management tool like monday.com makes it easy to set clear goals and helps teams collaborate, track their progress at a glance, troubleshoot challenges and obstacles, and share resources to fulfill your company vision. Start a free trial today—no credit card required.
---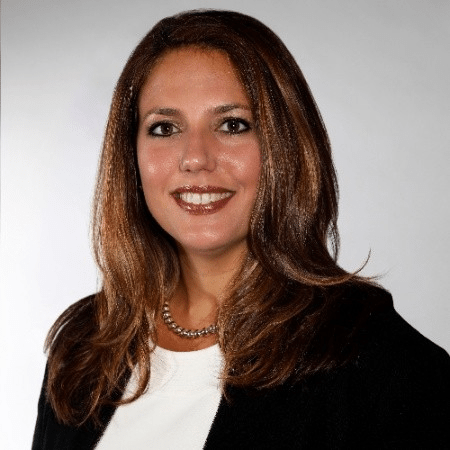 1. "That horizon might be closer than you think." – Intuit Mint
Tracy Julien, VP of Marketing, GuidedChoice
"Mint's value statement is inspiring, especially for those operating in the retirement and financial industry. Saving enough money for the future can seem pretty daunting, but the statement helps to reassure the user that they are going to be able to meet their goals, no matter how lofty they may seem. It is important to remember that goals are attainable if the effort is put in to reach them. Mint Value Statement: That Horizon Might Be Closer Than You Think."
---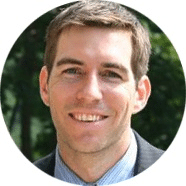 2. "We do the right thing. Period." – Uber
Matt Bentley, Founder and Owner, CanIRank
"I'm a big fan of the 'cultural norms' of Uber. Particularly their fourth value, which is 'We do the right thing. Period.'
Integrity is core to any business. As a business owner, you are a steward of your whole industry and you should take that responsibility seriously. As an SEO agency, we can be judged by the misdeeds of really bad SEO agencies, but at CanIRank, our goals are to provide value, educate our clients and build long-term relationships. So we focus on being completely transparent about what we're working on and always doing the right thing – period."
---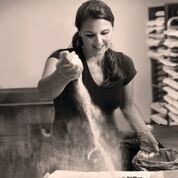 3. "Treat your customers like human beings…" – L.L Bean
Stephanie Pope, Partner and Head of Marketing at Hope and Harmony Farms Virginia Peanuts
"L.L. Bean's company values statement, also known as 'L.L.'s Golden Rule,' is simple yet so powerful: 'Sell good merchandise at a reasonable profit, treat your customers like human beings, and they will always come back for more.'
L.L. Bean is not only known for their beautifully crafted, high-quality products but also for their stellar customer service, as evidenced by their brand following and massive success. As the owner of a fourth-generation peanut farm and gourmet peanut business, L.L.'s Golden Rule resonates with me as we strive to deliver integrity through service and product. As L.L. Bean's founder said, 'We want customers to come back, and if they feel they've been treated well, then they will.'"
---
Download Our Free Mission Statement Template
This email address is invalid.
Download Our Free Mission Statement Template
This email address is invalid.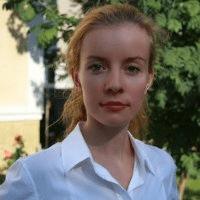 4. "Sport is the foundation for all we do…" – Adidas
Alexandra Pavlenko, Managing Director, M&A Solutions Ltd
"The performance value statement from Adidas is 'Sport is the foundation for all we do and executional excellence is a core value of our Group.'
This value expresses the idea that sport plays an important role in life for every culture and society, as it is a core activity for health and happiness. In this case, the company emphasizes the importance in executing its brand, sales, design and production (i.e., business success) within the scope of fulfilling a worthy social goal – in offering sports brands, products, services and experience to meet people's needs in sport. It increases customer awareness of the brand and capitalizes growth opportunities."
---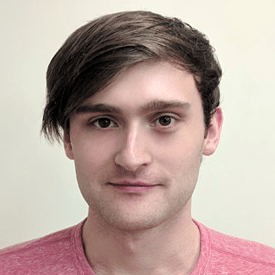 5. "We're obsessed with communicating…" – Hotjar
Alexander Winston, Managing Director, PPC Protect
"As a startup founder, I often look to other successful startup companies for inspiration. When it comes to value statements for a company, one of the best I have seen is Hotjar's. Found on their careers page, their value statement, or 'culture statement,' sets out the company's key values and their promises to employees.
Not only do they promise respect, transparency and direct feedback for employees, but they also promote good communication between each other. As a company that has built its entire business on remote workers, their value statement is not something that most people would think of. Since remote working can often be lonely and isolated, the last thing you'd expect is a company promoting teamwork and communication. But Hotjar promotes both communication and respect among employees while avoiding office politics, disrespect and discrimination.
As a successful company, Hotjar's value statement has clearly worked wonders and helped them employ the right team of staff. If you're looking for a good value statement, then everyone can learn from Hotjar."
---

6. "Listen to all ideas…" – Intel
Paul Faust, Vice President of Business Development, RingBoost
"I relate to the 'Risk Taking' aspect of Intel's values strongly, because it focuses on challenging the status quo while maintaining a healthy respect for dialogue between colleagues.

Thinking differently and learning from failure is a crucial part of growth, which is often lost in the bland values of other brands. Intel founder Andy Grove leads by example when he pushes employees outside their comfort zone and expects them to do the same for him. It's a refreshing approach that owners of any size business can learn from."
---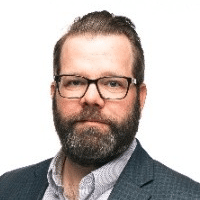 7. "We must be good citizens…" – Johnson & Johnson
L. Brent McClure, CPA, L. Brent McClure.com
"Johnson & Johnson says, 'Robert Wood Johnson, former chairman from 1932 to 1963 and a member of the Company's founding family, crafted Our Credo himself in 1943, just before Johnson & Johnson became a publicly traded company. This was long before anyone ever heard the term 'corporate social responsibility.' Our credo is more than just a moral compass. We believe it's a recipe for business success.'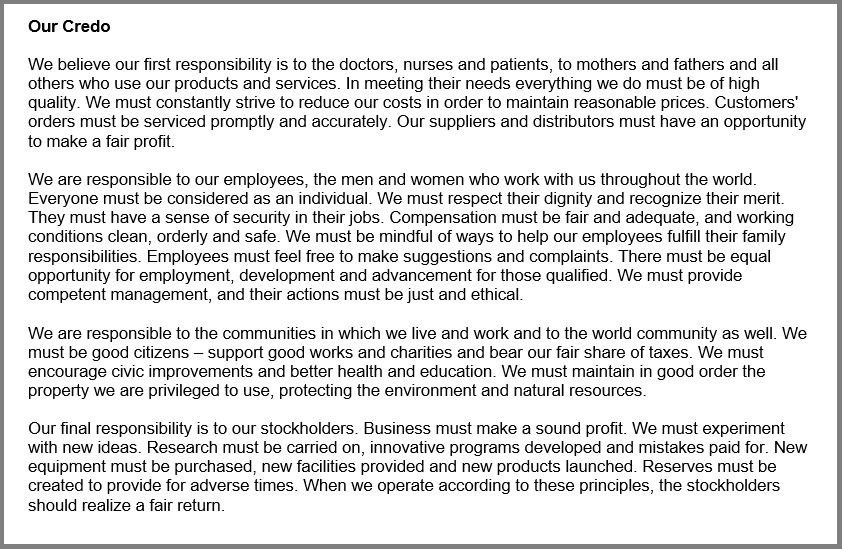 The fact that Johnson & Johnson is one of only a handful of companies that have flourished through more than a century of change is proof of that. The 'credo' is enough to move me and most anyone else, especially given it was written in 1943…I think you will agree that it is fantastic!"
---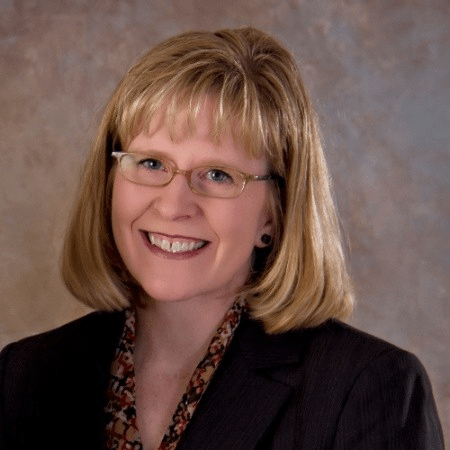 8. "Openness, honesty, integrity, courage, respect, diversity, and balance…" – Disney
Ronda Smith, Ph.D., Professor, Ball State University
"When I was asked to comment about a company whose values I admired, it was an easy response. Having worked at Walt Disney World for many years, and been away twice as many, I am proud to report that the values they espoused then are still the values they profess today. Those values permeate the organization as it operates, interacts with guests and influences how they expect Cast Members will interact with each other.
In an age when bullying is becoming commonplace, I am encouraged by industry leaders like the Walt Disney World Resort who commit to the highest expectations for how their Cast Members (employees) should interact, not only with guests, but also with each other. Values such as openness, honesty, integrity, courage, respect, diversity, and balance permeate the organization.
Those values and the culture they created make them my most admired former employer, the standard that I have evaluated every employer against since, and the employer I miss the most."
---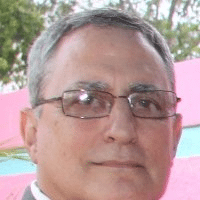 9. "Be Remarkable…" – Apto
Mark Winokur, Owner/Founder, Workforce First Aid
"Apto Core Values: 'Be Remarkable, Take Ownership, Be Introspective, Be Uncomfortable, Execution Matters.'
These core values have stuck with me over the last few months and they really speak towards what it takes to be successful as an entrepreneur, as a company, and even just as a human being. When you think of 'core' values, it's about the intangible aspects that drive an individual or an organization to be great.
Apto's core values don't just give an outcome, they offer a step-by-step process to success – work hard, put yourself in uncomfortable situations and focus on proper execution. I have found that these core values are quite universal to succeeding in almost anything – both professionally and personally."
---

10. "High standards are a way of life…" – Wegman's
Harrison Doan, Director of Analytics, Saatva
"I'm partial to the Wegman's slogan because of its directness and honesty. It is: 'Caring, High Standards, Making a Difference, Respect, and Empowerment.'
Not only are these values that we also take pride in, but I believe they're core values for any business, especially now in the digital age. It's so easy for a disconnect to grow between customers, product, and owner without the intention of personability. We get lost talking and interacting with screens, and don't realize there are real people on the other end. Their value statement reflects what that connection should be."
---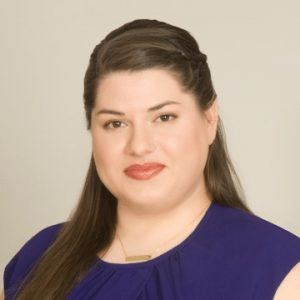 11. "No child is denied treatment…" – St. Jude Children's Hospital
Dr. Elizabeth M. Minei, Ph.D., Consultant, Eminei Consulting LLC, and Assistant Professor, Baruch College
"I particularly admire St. Jude Children's Hospital, and while they don't explicitly have a value statement, their mission statement communicates their value of truly helping families regardless of financial situation. This kind of message communicates very simply the principles of 'community' and coming together to value human life over profit.
'The mission of St. Jude Children's Research Hospital is to advance cures, and means of prevention, for pediatric catastrophic diseases through research and treatment. Consistent with the vision of our founder Danny Thomas, no child is denied treatment based on race, religion or a family's ability to pay.'"
---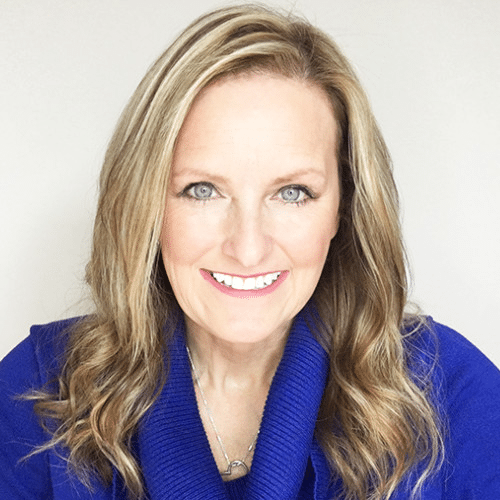 12. "Invest in each individual…" – PacMoore
Angela Nuttle, CEO, Corporate Talent Institute
"PacMoore is made up of people committed to serving customers with excellence. Excellence is just one of our company values, which were each selected based on biblical principles. While PacMoore wholeheartedly welcomes employees of all faith systems and beliefs, the inspiration and motivation at our company's foundation is the love of Jesus Christ and guidance He has provided.
With this in mind, we do much more than contract manufacturing. We seek to build communities one person at a time. This means living out our values of Faith, Family, Integrity, Respect, and Excellence daily. Our goal is to invest in each individual and provide opportunities for transformative growth in every aspect of life – physically, financially, emotionally and spiritually."
---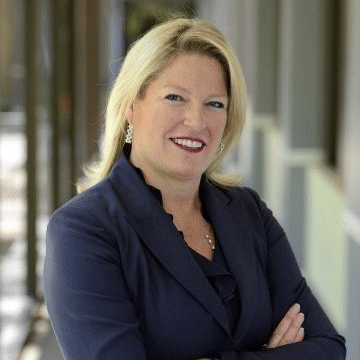 13. "We are inclusive and collaborative…" – Prudential
Katherin Nukk-Freeman, Co-founder, SHIFT HR Compliance Training
"Prudential's values statement references their commitment to an inclusive and collaborative work environment, and I have experienced that commitment to diversity in many different respects. In college, I worked for a subsidiary of Prudential where I had a female boss. The head of the department was also female. This was in the late '80s. Having a woman run an entire department, on Wall Street in particular, was nearly unheard of at the time. As a student, this really impressed me. It showed me that the company was truly committed to the concept of diversity and growth in the workplace.
A few decades later, when I co-founded my law firm in 2006, the Diversity Committee within Prudential's law department reached out to our (certified, woman-owned) firm to inquire if we wanted to pitch to do some of Prudential's employment law work. We were a newly-established, small firm at the time, yet Prudential was willing to give us an opportunity. Our professional relationship with Prudential has grown over the years, and we have consistently witnessed Prudential's commitment and dedication to diversity."
---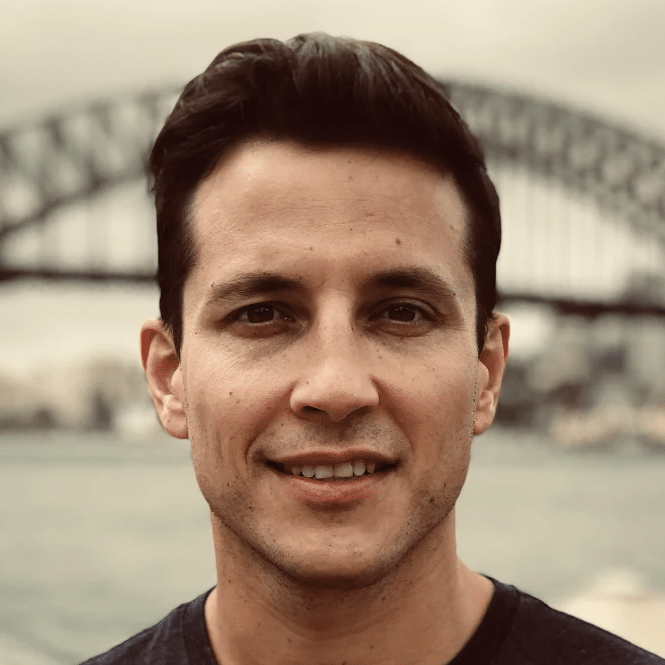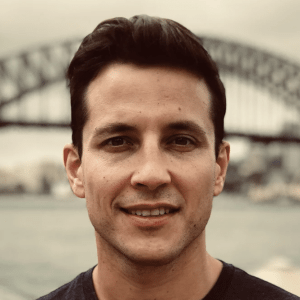 14. "No fine print…" – Affirm
Cristian Rennella, CEO & Co-founder of oMelhorTrato.com.
"After nine years of work, I can assure you that the value statement that impressed me the MOST is that of Affirm 'No fine print: We are completely transparent and honest – with our customers and with each other.'
In an industry such as finance, the biggest enemy is the lack of transparency. Especially in hidden fees and commissions. Having this value is what will differentiate this company from all the rest. They are an amazing example!
We work in this industry and know that transparency and sincerity is what is most needed for the good of all consumers and their families."
---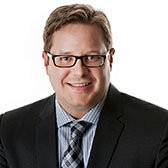 15. "Create a better everyday life…" – IKEA
Bo Lias, CEO/Founder, Lula
"I am particularly fond of IKEA's value statement, 'At IKEA, our vision is to create a better everyday life for the many people.'
This statement really resonates with our brand. At Lula, we are committed to providing a service for homeowners that makes their lives better. People are the most important part of what we are trying to accomplish. If the goal isn't to better the lives of people, why bother?"
---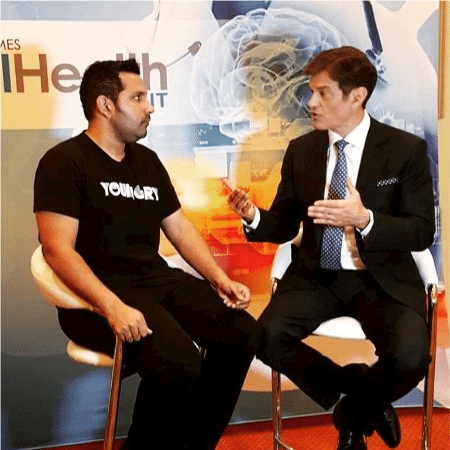 16. "Connect the world's professionals…" – LinkedIn
Ash Kumra, CEO / Radio Host / Author, YOUNGRY™
"I feel LinkedIn's mission statement [is one] that I both admire and relate to.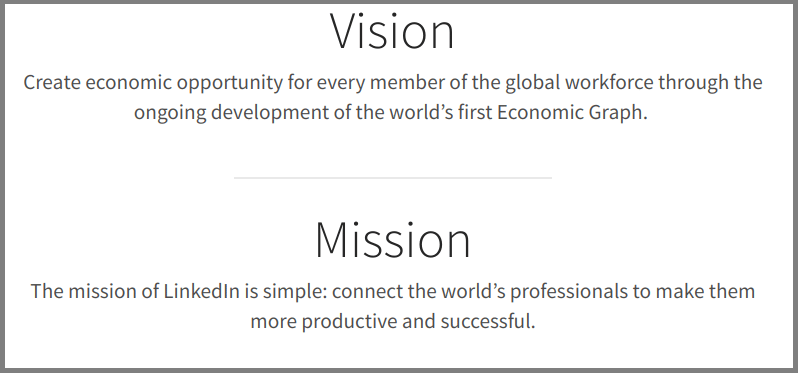 We are all professionals in some area of our life, and this inclusive type thinking is why it's one of the darlings of Silicon Valley and entrepreneurship overall."
---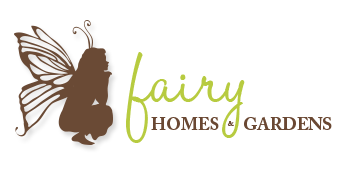 17. "Connecting people to real food." – Sweetgreen
Ronna Moore, Owner, Fairy Homes and Gardens
"I've always loved the Sweetgreen value statement: 'To inspire healthier communities by connecting people to real food.'
As a gardening professional myself, I believe it's becoming increasingly more important to connect customers to green practices, and to choose a value statement that reflects that need. Sweetgreen has done this in such a way that the simplicity of it all really reinforces their message."
---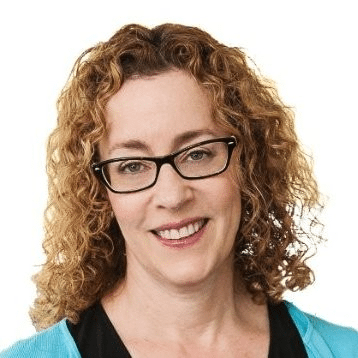 18. "Do the right thing…" – Buffer
Beth Granger, Social Media Consultant, Beth Granger Consulting: Intrepid Social
"I really like the 10 Buffer Values and how they really live by them. I admire how Buffer really lives by their 10 values and have even seen them live by them when it isn't easy during a layoff."
---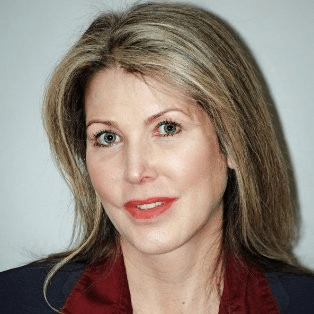 19. "Fun-LUVing Attitude…" – Southwest Airlines
Kristen McAlister, Co-owner/President, Cerius Interim Executive Solutions
"I have always admired Southwest Airlines.
Their values are the lifeblood of their culture and what continues to set them apart. In an industry that is riddled with bad experiences and bad press, their values help turn even the worst flight experiences into opportunities to impress."
---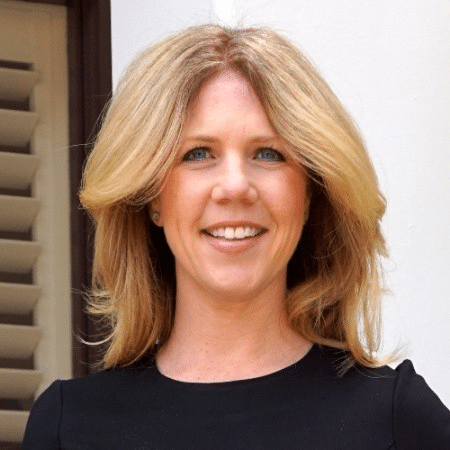 20. "Blowouts bring happiness." – Drybar
Deborah Sweeney CEO, MyCorporation
"I'm a big fan, and loyal customer, at Drybar, which has the tagline 'blowouts bring happiness.'
This statement resonates with me because it is truly representative of everything that Drybar is all about: an hour of relaxation and hair styling that ends with you looking and feeling great and full of confidence!"
---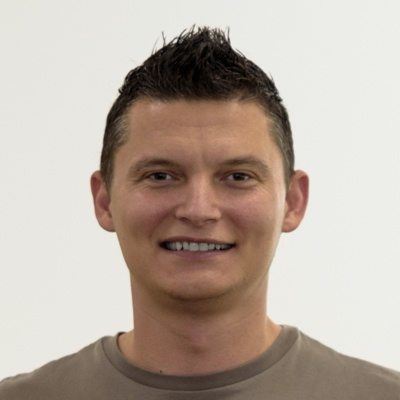 21. "We deliver premium value…" – American Express
Andrei Vasilescu, CEO, DontPayFull.com
American Express is one of the best financial organizations that is providing excellent financial solutions to millions of people. Their value statement regarding quality is 'We deliver premium value to our customers,' which clearly express their value to their customers.
A company runs and grows on the strong relationship with their customers, and strong relationships form only if the company's primary target remains at providing excellent quality service to its customers. As a small entrepreneur, I also maintain the same value to my customers."
---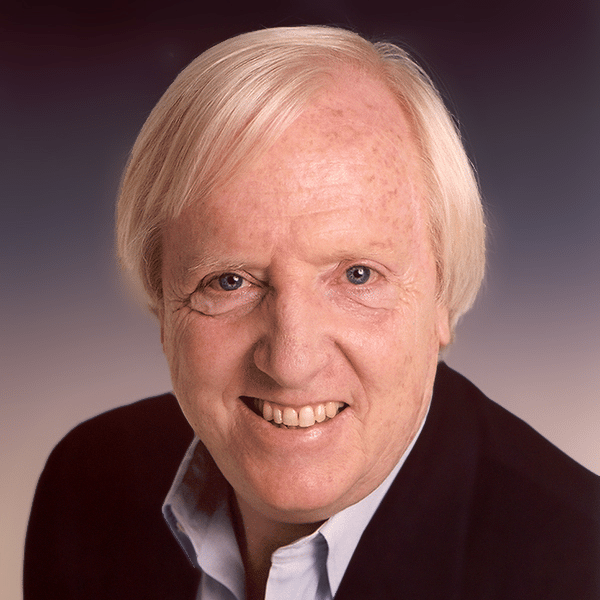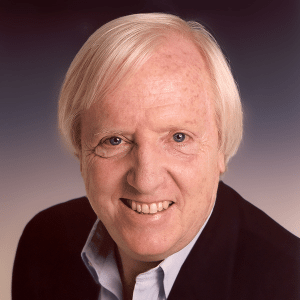 22. "TouchPOINTS (Passion, Ownership, Intentional, Nurturing and Trust)" – Touchstone Communities
Dr. Chip R. Bell, Customer Loyalty Speaker, Trainer, Author, Chip Bell Group
"Touchstone Communities in San Antonio, Texas, calls their core values TouchPOINTS (acronym for Passion, Ownership, Intentional, Nurturing and Trust).
They spell out what their core values look like in practice through lines like: 'Honor time: If you are not early, you are late,' or 'Err on the side of inclusion: If you are in doubt, ask too many questions  rather than not enough.'"
---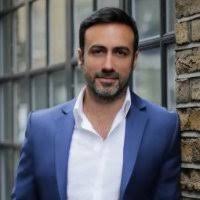 23. "If you take care of your employees, they will take care of the clients." – Virgin Airlines
Nick Riesel, Managing Director, Free Office Finder
"Virgin Airlines (Richard Branson), 'Clients do not come first. Employees come first. If you take care of your employees, they will take care of the clients.' Considerate and insightful, Virgin Airlines understands how far employees' happiness can take a company."
---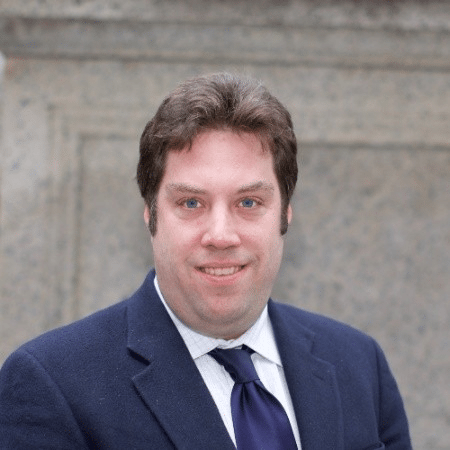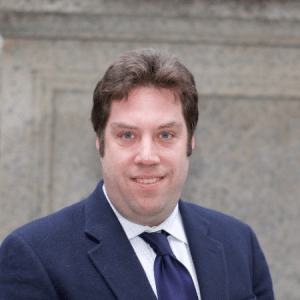 24. "Help small business make better decisions…" – Fit Small Business
Marc Prosser, Co-founder & Publisher, Fit Small Business
"We want to help small businesses make better decisions by providing them with high quality educational articles and resources.
My feeling is that if you read the vision statement to 100 employees at a company and asked them, 'Does the company act in a way that is in line with vision statement?' and 80 to 90 say yes, you have great company.
The problem with vision statements is that they are often done with PR people and not consistent with what the company is about or even striving to be about."
---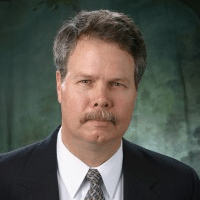 25. "Have fun. Make money. Do good." – The Business Psychology Company
Terry "Doc" Dockery, Ph.D., Program Director, CEO Roundtables; Kennesaw State University Entrepreneurship Center
"Folks often try to combine mission and values in a long and wordy statement that people lose interest in before they get to the end. It loses clarity and impact.
My recommendation is that you have two different topics: 1) What is your mission; i.e., what do you do for whom and where? 2) What are the core values that drive decisions in how you're going to do it?
The core values statement I hold most dear is the one for my company, The Business Psychology Company.
---
Bottom Line
A value statement is a word, phrase or sentence that conveys the core values of your company to your customers, employees and/or the world writ large. It's so personal to what you, the owner, care about that it needs to be crafted carefully. The values statements provided above clearly resonate with small business owners. We hope they inspire you to create and share your own business values.
Once you have defined your core values, you can organize your teams to achieve that vision. A fully-customizable project management tool like monday.com makes it easy for you and your teams to set, visualize, and track goals exactly the way you want to help you reach your goals day after day. Start a free trial today.