What Is a Unique Selling Proposition? Examples + Free Templates
By definition, your unique selling proposition, or USP, answers the question "why choose us?" Specifically, it's a value, product, feature, or benefit of doing business with you that either isn't offered or can't be provided by others nearly as well as you, and which is a top priority for your target audience. In this article, we explore examples and benefits of USP's and offer free templates to get you started.
Download our free unique selling proposition templates and customize them to meet your needs.
Thank you for downloading!
💡 Quick Tip:
Use a platform like MailChimp to send mass email campaigns that share your USP with leads and customers. Mailchimp offers easy-to-use pre-made templates that make it easy to deploy mass email messages.
Visit MailChimp
Unique Selling Proposition Examples
Between online ads, TV commercials, and social media posts, you likely see dozens of unique selling proposition examples in action every day. Essentially, all that's happening is that a business is explaining the unique value they offer that their competitors can't rival. Here are some examples you may have encountered without realizing it:
How to Define Your Unique Selling Proposition
Creating a USP, like those featured in the examples, requires an understanding of the value you offer your customers and how it's different from that of your competitors. Once identified, the next step is to use it by conveying that value through marketing and sales activities.
Here is the step-by-step process of how to create a USP:
1. Evaluate Your Industry & Market
The markets of small businesses are often narrowed due to things like niche specialties, geographic location, or resources, even when they are in the same industry as larger companies. For example, a local restaurant could compare itself favorably to national chain restaurants in the area through value statements such as being locally owned and operated and having roots in the community.
Make your market comparisons as specific as possible for the purpose of finding value proposition gaps. Gaps are specific types of value propositions (e.g., low prices, high quality, best customer care, and so on) that are not currently represented in the market. The further down in the details you get, the more valuable this comparison will be.
For instance, let's say you own an accounting firm that primarily targets small businesses for bookkeeping services. Within the local market, there's another accounting firm that targets small businesses, but their value is that they offer comprehensive solutions that include bookkeeping, audit, tax preparation, and outsourced chief financial officer (CFO) services, all in one place.
Since their value lies more in client convenience by way of all-in-one services, yours needs to be something else. It could be lower pricing, great customer service by being accessible all the time, or intrinsic value add-ons like free consultations, unique reporting models, or specific software, processes, or tools that make working with you easier or better.
2. Identify Your Target Audience
If you haven't already done so, create customer profiles that are representative of your ideal or most common buyer types (and therefore of your target audiences). As part of these profiles, you will identify various priorities, interests, values, and what motivates each buyer type to purchase.
From here, look for common values your target audiences share, and which may be a good option for your unique selling proposition. For example, you might see that a certain age group cares more about the price of a product than others, yet your industry evaluation shows no other competitors using low prices as a selling point or directing marketing toward that profile. These kinds of insights on industry gaps and audiences will help you with step three.
3. Establish Your Unique Value
For this step, start with listing the ways in which your business or its brand, products, or services are unique. Then narrow in on one or a few of those things, depending on the common values shared by your target audiences. Once you find the one which stands out as most important or most compelling, firmly define it as your USP.
To illustrate this, let's go back to the accounting example from step one:
Based on your industry and market evaluation, you learned that you could use any USP except being an all-in-one small business accounting solution. Your customers have told you that what they like most about your business are the free consultations, your responsive customer service, and easy-to-use, brand-customized software you allow your clients to use to upload documents.
However, during your target audience review and after creating customer profiles, you discovered that the most common attribute of your clients is that they are mostly business owners who are very busy and desire an easy process of working with you. Therefore, you determine that the easy-to-use software platform for clients is your strongest value proposition.
4. Incorporate Your Value Into a Unique Selling Proposition
Now that you've identified your most important differentiator, it's time to turn it into a unique selling proposition and implement it throughout your overall sales plan. This value will be communicated in direct selling activities as well as marketing campaigns and collateral.
Pro tip: Easily design and deploy mass email campaigns that communicate your USP using email tools like Mailchimp. Mailchimp makes it simple to quickly create and send marketing emails with premade templates and easy drag-and-drop editing tools.
For marketing content and materials, incorporate your USP by turning the value offered into a slogan. For the accounting example, a slogan could be "Expediting Bookkeeping Using Simple Tools" or "Bookkeeping Simplified Through Technology." Below are other examples of converting selling propositions into slogans:
Your USP (whether conveyed through a slogan or otherwise) should be used to fuel your sales and marketing collateral. This includes things like marketing brochures, business cards, calls to action, sales pitches, and campaigns sent through direct mail, email, social media, and other channels.
Additionally, you can use value propositions to create more extensive content marketing assets like e-books and whitepapers. For example, if your client-facing accounting software is unique due to its use of artificial intelligence (AI), you can create a downloadable e-book explaining a problem with the solution and benefits of a machine learning tool.
Pro tip: Use customer relationship management (CRM) software to organize both customer and digital marketing assets. HubSpot, for example, lets you store premade email, newsletter, and promotional templates your whole team can access, putting everyone in sync with communicating the same USP.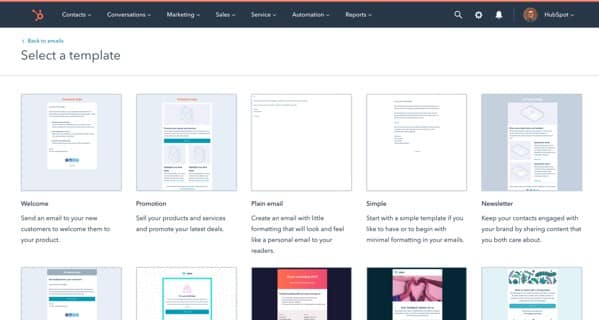 ---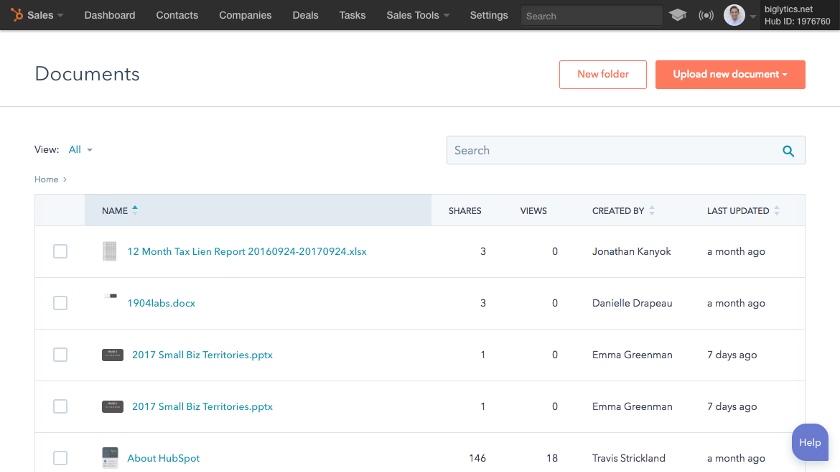 ---
There are also direct selling activities where your slogan can come in handy, such as during a sales pitch. Other examples include adding the slogan into email signatures or using it as a cold email's subject line, introducing yourself at networking events, or highlighting it at the end of a sales presentation. This creates consistency with brand identity, gives agents ways to overcome objections, and sets the expectations of newly acquired customers.
Pro tip: Use the tagging features of your CRM to label your leads based on customer profiles. If your business is using different value propositions depending on the profile, tagging lets the sales rep see which USP to focus on during sales calls, demos, and presentations. Freshsales is a popular CRM that offers tagging within lead records.
Additional Benefits of Having a Strong Unique Selling Point
Defining your USP makes it easier to highlight compelling selling points in sales and marketing campaigns and helps your customers recognize your company's value to them. For example, you can use your USP to reinforce unique value propositions (UVPs), like offering customers low prices, high-quality solutions, a particularly special user experience, or superior customer service.
Establishing a USP also produces a number of positive secondary benefits. These can be condensed into four major components:
Creates or defines your brand identity: A solid and specific unique selling proposition sets the tone for what your business is, what it stands for, and how it presents itself.
Differentiates your business from its competitors: Your USP serves as a key differentiator compared to competing businesses and alternative solutions. This allows you to focus on what your business does better than others, further setting your company apart and providing specific comparative statements for marketing and sales.
Overcomes customer objections: By having an established value proposition, you can develop ready-to-go responses to overcome common objections by emphasizing the unique value given to customers who choose your products or services.
Establishes customer expectations: Because your USP defines your brand, it sets the expectation that your business will deliver the promised value. For instance, if you're a retail shop with a selling point of having the lowest prices in town, customers will expect their overall experience to be a small amount of money spent vs other elements, like fast checkout, high-end brands, or curbside pickup.
Bottom Line
A key part of sales management involves understanding how to differentiate your small business from competitors, and turning it into a unique selling proposition. Through our examples, software tool suggestions, and step-by-step process, you can develop your unique selling proposition and establish a firm brand identity that ultimately helps you close more deals and serve your customers effectively.