CPA & Accounting Insurance: Cost, Coverages & Providers
Accounting insurance refers to the common policies that certified public accountants (CPA), bookkeepers, tax preparers, and accounting professionals need. Professional liability is the most important accounting insurance policy as it helps pay for legal fees and defense if a client accuses the business of negligence. Professional liability insurance for CPAs and accounting professionals costs between $1,000 and $2,700 annually.
The Hartford is a trusted choice for over 1 million small business owners. Its intuitive quoting system and insurance experts can help you find the right type of coverage for your firm. Visit The Hartford and get a free, no-obligation quote, in 10 minutes or less.
CPA Insurance Costs
The costs you can expect to pay for your premium depend on a number of factors. These costs are for a smaller firm with three or fewer employees and around $250,000 in annual revenue.
| Insurance Type | Estimated Annual Premium | Deductible |
| --- | --- | --- |
| Professional liability | $1,000 to $2,700 | $0 to $1,000 |
| General liability | $250 to $800 | $0 |
| Business Owner's Policy (BOP) | $750 to $2,000 | $500 to $1,000 |
| Cyber Liability Insurance | $1,900 to $4,600 | $0 to $10,000 |
Workers' compensation is a required coverage in nearly every state for a business with employees. Workers' compensation cost is calculated using a formula that includes your industry, claims history, and the number of employees—so the price can vary significantly even within the same industry.
Some important factors providers consider when determining the cost of CPA insurance include:
Services: CPAs often pay more for professional liability than bookkeepers because their clients have higher expectations and the industry has strict professional standards.
The number of employees: Not only might you need workers' compensation, but having more employees increases the likelihood of something going wrong, so insurers may charge more for general liability, professional liability, and cyber liability.
Claims history: Generally, insurers look at three years' worth of information and set higher premiums if they see either multiple or particularly severe claims.
Risk management: How you handle contracts, cyber security, and personal identifying information will impact how the provider views the risk associated with your business.
CPA & Accounting Insurance Coverages
| Insurance Type | What It Covers |
| --- | --- |
| Professional Liability | Protects business against claims of negligence in its services |
| General Liability | Liability coverage for third-party damage, bodily injury, personal injury, and reputational harm |
| BOP | Combination of general liability and commercial property and usually includes lost business income |
| Cyber Liability | Losses resulting from cyberattacks or data breaches |
| Workers' Compensation | Employees' medical bills and wage replacement for when they suffer worked-related injuries or illness |
Also called errors & omissions (E&O) insurance, this policy covers legal costs and damages resulting from mistakes in your professional accounting services. This is important coverage for bookkeepers, accountants, and CPAs because even small mistakes in financial recordkeeping can turn into huge lawsuits.
Claims against accounting professionals usually involve negligence or failure to meet professional standards when providing services to their clients. Getting professional liability will cover you, especially when the accusations are baseless.
An example is you fail to file taxes or file an extension and the client now has a penalty because of the late filing. Missed deadlines or failure to meet a contractual obligation are examples of scenarios covered by professional liability.
---
Often called "slip and fall" coverage, this is a broad liability coverage that protects your business from claims of property damage, bodily injury, personal injury, and advertising harm that come from your business operations. If you have clients visit your office, this is important coverage to protect you from the everyday incidents that can and will occur.
For example, after a client meets with you in your office, they go to stand up but the chair rolls back quicker than they expect and they fall down and injure their back. This bodily injury claim is something general liability is designed to protect your business from.
---
A BOP consists of both general liability and commercial property insurance combined into one insurance policy. Most providers will also include lost business income in a BOP. Accounting professionals with firms may opt to get a BOP as it covers them from the most common risks at a lower premium.
General liability covers property damages and physical injuries while commercial property covers damages to the policyholder's property. If you own an office building or rent a space but have office furniture and equipment, commercial property is the coverage you need.
---
Cyber liability insurance covers losses resulting from cyberattacks and data breaches. Coverage pays for data restoration, extortion, legal fees, and more. Because accounting businesses often store personally identifiable information (PII) digitally on computer databases, most need this increasingly important insurance protection.
Like a BOP, cyber insurance offers protection on a first-party and third-party basis. First-party coverage pays for your business losses, such as the cost of communicating with clients or monitoring your credit. Third-party coverage is for losses your business causes others. These might include attorney fees and other legal costs if a client sues because a breach at your firm caused them harm.
---
For business owners with employees, workers' compensation insurance is required in most states. The cost of coverage depends upon risk exposures, your payroll, and your claims history. Because accountants' work is low risk compared to other jobs, their workers' comp premiums tend to be low.
Workers' compensation insurance provides benefits to your employees in the event of work-related injuries or illnesses. Its coverage includes medical bills and wages from lost work time. For example, an employee develops carpal tunnel syndrome from the repetitive motions of data entry and has to miss work. Workers' compensation can help the employee by paying them a portion of their income and also covering medical treatment for their injuries.
---
Who Needs CPA & Accounting Insurance
The term is inclusive of people working in the financial services industry, so any job working in that industry needs to consider this insurance.
CPA firms
Financial advisors
Payroll accounting services
Tax preparers
Payroll services
Auditors
Payroll auditors
Billing services
Bookkeepers
Best CPA & Accounting Insurance Providers
The Hartford: Best Overall Provider for CPA Insurance

The Hartford is an established carrier with coverage across the country. It is a great option for CPAs and accounting firms because it can offer every type of coverage your firm may need—from professional liability and a BOP to cyber liability and even commercial auto insurance.
There is a great benefit in having all of your policies handled by one carrier who is available 24/7. Despite being one of the oldest carriers in America, The Hartford has kept up with the times—you can manage your policy and get instant proof of insurance online. For more details, read our review of The Hartford.
We received a quote for a BOP for $1,498 annually. It contained $5,000 in business property coverage with a $1,000 deductible and general liability with a $2 million aggregate limit. The Hartford's BOP for CPAs also includes $1 million in professional liability insurance.
Unfortunately, the insurance is not available for same-day coverage. To purchase it, you need to call and speak with an agent.
---
The Hartford offers a 24/7 call center to report losses and online policy management. Plus, through your account dashboard, you can create an instant certificate of liability (COI).
Customers are happy with their service when they have a claim. On its website, it lets customers leave claim experience reviews, and while it doesn't have a category for professional liability, there are 4.8 out of 5 stars from nearly 800 reviews for general liability.
---
It is important to know that when you have a claim, the carrier will meet its obligations. AM Best is a credit rating agency for insurance companies, and The Hartford has a rating of A+ (Superior) from AM Best.
---
Simply Business: Best for Comparing Quotes and Saving Money

Online broker Simply Business is a great option for CPAs and accountants hoping to get quality insurance while saving money. It works with 16 top-rated providers, such as Travelers and Hiscox, and lets you compare quotes for CPA insurance.
The quotes are generated in real time and can be tailored with the costs, and any changes to the price are also reflected in real time. After selecting the right coverage, you can purchase the policy online without speaking to anyone or call and discuss with a licensed agent. Check out our review of Simply Business for more information on the provider.
We received two quotes, and both were a combination of general liability and professional liability insurance. The average cost for the two policies was $97.74 monthly.
The results from Simply Business stated more coverage was available but to call to discuss. However, if either of the quotes met the needs of the business, you could purchase the policy and have same-day coverage.
---
As a broker, Simply Business serves a wide range of different customers and, overwhelmingly, they have left positive reviews for it online. On Trustpilot1, it has 4.7 out of 5 stars from over 650 reviews.
The broker is available nationwide, and if you purchase a policy through it, you can manage your policy and request a COI online or by calling one of its dedicated agents.
---
---
Get a Quote from Simply Business
Next Insurance: Best for Professional Liability for Accountants

Next Insurance has designed a professional liability policy for professionals working in financial services. This includes accountants, actuaries, debt relief services, financial advisers, and loan officers.
The professional liability policy is a claims-made policy. With Next, you can add prior acts coverage, an optional 36-month extended reporting period, and blanket additional insureds. The professional liability is available in all 50 states, and you can save up to 10% when you bundle it with other lines of coverage. For more details about this company, see our Next Insurance review.
Next offers a quick and easy method of getting a quote and allows you to purchase a policy, available on the same day, without providing any additional documents, all online. It usually will give you three quotes. Each quote corresponds to a different tier of coverage.
We received three quotes:
Basic: This quote was for $2 million aggregate in general liability only and costs $18.75 monthly.
Premier: This quote costs $71.25 monthly and was the same level of liability and $1 million in professional liability.
Deluxe: This final quote costs $95.93 monthly and included $2 million aggregate general liability, $2 million professional liability, and $10,000 in office equipment coverage.
---
Next is relatively new, having started in 2015. However, it has maintained high standards and is well-reviewed by customers. It has fewer than expected complaints as monitored by the National Association of Insurance Commissioners.
You can manage your policy online or on the app which is available on both iOS and Android. You can also create and share a COI as often as needed for no extra expense.
---
---
Hiscox: Best for Tax Preparers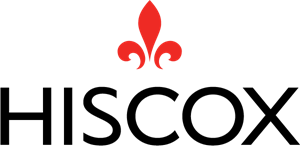 Hiscox is an insurance company dedicated to providing insurance for small businesses, especially microbusinesses, and solopreneurs. It offers insurance for financial services, including CPAs and those who work with business tax returns and creating tax shelters.
It is especially a good provider for those working with global companies or helping prepare off-shore entities because Hiscox insurance has global coverage. The only requirement is you file the claim in the United States. Our in-depth review of Hiscox offers more details on the provider.
You can get a quote and purchase a policy online without speaking to anyone in just minutes. We received two quotes, and both coverages were available for purchase online and on the same day:
General liability costs $350 annually and carried an aggregate limit of $2 million.
Cyber liability costs $385 annually and had a total limit of $250,000 with a deductible of $10,000; the policy covered breach response and lost business revenue from data recovery and the costs of extortion.
---
Hiscox offers online account maintenance, where you can request a COI, file a claim, and make changes to your policy. If you need to speak with someone, it is only available weekdays, Monday through Friday, from 7 a.m. to 10 p.m. Eastern time.
Conveniently, it does not have an installment fee, so you can pay for your policy on a monthly or annual basis. The only requirement for monthly is that you must pay for the first two months, leaving you with 10 payments to make.
---
Hiscox is a newer small business insurer, but as a company, its roots go back to 1902. It has a strong financial position with an AM Best rating of A (Excellent).
---
Nationwide: Best for CPA Firms That Need Property Insurance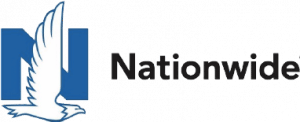 Nationwide has developed different tailored programs for different lines of business, including those that maintain or own their own office. The program has a high total insurable value of up to $20 million for property and $10 million for a single structure.
It will insure property up to six stories—or 10 stories if the building has a sprinkler system. Financial service businesses that own a building or even own and lease space out to other businesses should consider Nationwide because of its limits, availability, and affordability.
We received a quote for $675 annually for a BOP that included lost business income, property, and general liability. The property covered $15,000, and the quote included business owners' advantage endorsement with an additional $100,000 in property coverage. It also had an aggregate limit of $2 million for general liability. The policy was available for purchase online, but the coverage started the next business day.
---
Nationwide has limited online account management: you can pay your bill and request changes and file a claim online. There is no clear path, unfortunately, for requesting a COI. It does maintain a 24/7 call center, so if you need to speak to someone, there is always an option for doing so.
Overall, its customers are happy with their experience. It is ranked third in J.D. Power's small business customer satisfaction survey for 2022.
---
---
Bottom Line
Professionals working in the accounting industry need the right insurance to cover their specific risks—this is a critical part of starting or running a bookkeeping or accounting business. Professional liability is the most important coverage followed by general liability, a BOP, and workers' comp. The providers on our list can help find the best CPA insurance to cover your needs.
The Hartford is a terrific choice for CPA insurance. It offers specialized coverages to provide the best protection for your accounting business needs. Accountants can get a quote online by using The Hartford's easy-to-navigate website or find a local agent by using the company's agent search tool.
Visit The Hartford for a Quote
---
User review reference: