Dext Prepare is a business management software that features receipt scanning, expense reporting, and bookkeeping and analytic tools. It integrates with popular accounting software like Xero, QuickBooks, and Sage Accounting. Small businesses can use Dext Prepare to streamline expense reporting and reimbursement through approval flows and receipt processing features. You can get Dext Prepare starting at $27 per month.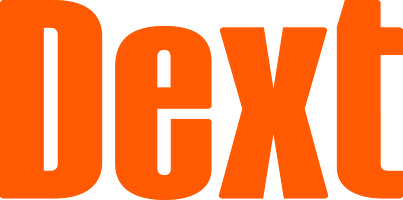 Pros
Line item extractions from documents
Clean user interface
Many ways to add documents
Classify documents as to cost, sales, or bank
Cons
Expensive
Limited line item and bank statement extractions
Not a full accounting software
Accountants and bookkeepers: Dext Prepare has Partner Accounts especially built for accountants and bookkeepers. These accounts allow you to create multiple accounts for your clients and manage them in a single space. Clients can also submit invoices, receipts, and other financial documents straight to their accounts, making Dext Prepare one of our best receipt scanner apps.
Business owners: For solopreneurs and manager-owners, Dext Prepare can save hours of clerical work. You can snap receipts and upload them to Dext and save hours of data entry with line item extractions.
Users of major accounting software: Dext Prepare is software dedicated to accountants and bookkeepers. It aims to make accounting work easy because the platform can integrate with Xero, Sage Accounting, and QuickBooks, our best small business accounting software.
Companies that need to manage employee expense reimbursements: Dext Prepare can record receipts but cannot manage reimbursements. Zoho Expense is a great alternative because you can reimburse employees directly via manual reimbursement or bank card.
Companies that want assistance scanning receipts: Manual scanning of receipts takes time. If you don't have time to scan receipts, you might want to go with Shoeboxed. This software also has receipts scanning features and outsourcing options. Through Shoeboxed's MagicEnvelope, you can outsource receipt scanning to them and wait for your receipts to be uploaded to your account.
Companies looking for a receipt scanner within accounting software: Paying for separate software for receipt scanning and accounting can be expensive. Instead, you can go with QuickBooks Online, which is complete accounting software that includes receipt scanning and expense tracking features.
Companies that require a corporate card program: If your business needs a card program to provide expense funds for employees, Emburse Spend offers no platform fees. You only need to pay for transaction fees.
Dext Prepare Deciding Factors
Supported Business Types

Businesses with a small workforce

Pricing

Business Plus: $27 per month for up to five users
Premium: $53 per month for up to 20 users
Enterprise: $80 per month for up to 30 users

Free Trial

14 days

Accounting Software Integration

QuickBooks Online
QuickBooks Desktop
Xero

Standout Features

Invoice fetch through email
Multicurrency transactions
Transaction matching
Bank and paperwork matching

Customer Support

Support ticket, help center
Dext Prepare Alternatives
| | | |
| --- | --- | --- |
| | | |
| Best for managing employee reimbursements and for businesses with a lot of employees | Best for outsourcing physical receipt processing performed by a Shoeboxed employee | Best for combining an accounting platform and a receipt scanning tool |
| Starting at $0 for 3 users or $5 for unlimited users | Ranging from $29 to $89 | Ranging from $15 to $200 |
| | | |
Dext Prepare Pricing
Dext Prepare, formerly known as Receipt Bank, offers three pricing plans with monthly or annual billing. You can save up to 20% if you choose the annual billing option.
| | Business Plus | Premium | Enterprise |
| --- | --- | --- | --- |
| Monthly Price If Billed Monthly | $27 | $53 | $80 |
| Monthly Price If Billed Annually | $22 | $43 | $64 |
| Number of Users | 5 | 20 | 30 |
| Number of Documents Per Month | 300 | 3,000 | 4,000 |
| Number of Bank Statement Extractions | 5 | 25 | 40 |
| Extract Information From Documents | ✓ | ✓ | ✓ |
| Collect Bills & Invoices Automatically | ✓ | ✓ | ✓ |
| Connect With Major Accounting Software | ✓ | ✓ | ✓ |
| Export Data Into PDF or comma-separated values (CSV) Files | ✓ | ✓ | ✓ |
| Publish Bills & Invoices to Accounting Software | ✓ | ✓ | ✓ |
| Supplier & Customer Rules | ✓ | ✓ | ✓ |
| Connect With Secondary Software | ✓ | ✓ | ✓ |
| Check for Missing Items | ✓ | ✓ | ✓ |
| Track Unpaid Invoices | ✓ | ✓ | ✓ |
| Purchase Order (PO) Matching | N/A | ✓ | ✓ |
| Line Item Extraction From Receipts | N/A | ✓ | ✓ |
| Prioritize Urgent Items | N/A | ✓ | ✓ |
| Create Automated Expense Reports | N/A | ✓ | ✓ |
Dext Prepare Features
Dext Prepare offers features that can help businesses and accountants manage their books conveniently. Let's look at its most notable features.
Dext Prepare's workspace is clean and easily understandable and isn't intimidating for first-time users. Its tabular-style format is neat and doesn't look cramped, making it easy to read. You can also reorder the items by user, date, supplier, category, and total.
The toolbar is a recent addition to Dext Prepare's user experience redesign. It includes new buttons for easy access and use:
1. Publish: All checked items will be published to the accounting software integrated with Dext Prepare.
2. Archive: All published, downloaded, or processed items will be transferred to the Archive page, where they'll be stored permanently.
3. Add To Expense Report: Selected items can be included in an expense report that Dext Prepare can generate.
4. Tools: Click to access other tools like bulk edit, export, convert to sale, clear publishing data, flag, unflag, and delete.
5. Search Bar: Search for items in your system through Advanced Search where you can look specifically for particular items based on certain categories.
6. Filters: It can help you see specific items that match the categories. You can check several categories to narrow your search down.
7. Table Settings: You can edit your workspace through the table settings. You can add or remove columns based on the following categories:
User
Supplier
Total
Date
Category
Tax
Invoice number
Base total
Payment
Project
Type
Note/Message
Due Date
Description
Customer
Project
Item ID
8. Vertical Menu Button: You can see additional features here, such as the Outstanding Paperwork function, which is available in Dext Streamline and Optimize Partner accounts. These accounts are specific for accountants and bookkeepers, and you can get them through the Dext Partner program. Small businesses that aren't engaged in accounting and bookkeeping services shouldn't get them.
---
There are several ways to add documents on Dext Prepare:
Upload from computer: Upload directly from your computer or use the drag-and-drop feature for ease of use
Collect directly from suppliers: By establishing a Fetch Connection in the Connections tab, Fetch will collect documents automatically from authorized suppliers and post them on Dext Prepare within 48 hours
Send through email: Send documents using your Dext Prepare email
Use Dropbox: By establishing a Dropbox Connection in the Connections tab, Dext Prepare will have a dedicated folder on your Dropbox account; upload any file and it'll upload it to your Dext Prepare account automatically
Use PayPal: By establishing a PayPal Connection in the Connections tab, Dext Prepare will check your PayPal account for payments and automatic payments automatically at 24-hour intervals
When adding documents, you can classify them immediately into three major categories: Costs, Sales, and Bank. Use the Costs panel to add bills, receipts, and purchase invoices. For sales invoices, use the Sales panel. All of your bank statements go to the Bank panel.
---
Dext Prepare can generate expense reports automatically with the Effortless Expense Reports feature. With it, you have the option to choose weekly, bimonthly, or monthly as the period of reporting. Employees can also get the feature on their accounts, and you will need to indicate which ones do. Dext Prepare recommends that only employees submitting expense items should use this feature.
---
Once you've uploaded documents to the software, its automatic extraction will gather all the necessary information. It can extract the following information:
Original document image
Type of document, including receipt, sales invoice, and credit note
Document date
Supplier
Currency
Total amount paid or due
Tax amount
Invoice number
Payment method
---
Dext Prepare User Reviews
Dext Prepare users find the software helpful in collecting and compiling receipts and in accounting for receipts and reimbursements before syncing data to their accounting software. However, they also found issues related to errors in line item extractions, slow optical character recognition, and poor customer support. Here are the user review scores of Dext Prepare on third-party websites:
GetApp: 4.2 out of 5 stars based on around 100 reviews
G2: 4.6 out of 5 stars based on around 220 reviews
Trustpilot: 4.5 out of 5 stars based on around 1,100 reviews
Frequently Asked Questions (FAQs)
Who uses Dext Prepare?
Small businesses with fewer than 30 employees benefit from Dext Prepare. Accounting firms also use it because the provider has a partner program for accounting professionals.
Is Dext Prepare expensive?
Dext Prepare is affordable for businesses with a few employees. For only $80 per month, you can add up to 30 users.
Is Dext Prepare scalable?
No, Dext Prepare isn't scalable since it has a limit of only 30 users. If you're a large company, we prefer choosing expense trackers that bill based on the number of active users. Check out our list of the best business expense tracker apps for more information.
Bottom Line
Dext Prepare shows promising features that can compete with its direct competitors. It's best suited for small businesses since it provides a convenient way for them and their accountants to upload invoices and receipts. With Dext expanding into different software solutions in the near future, we're excited to see how it will interconnect products.