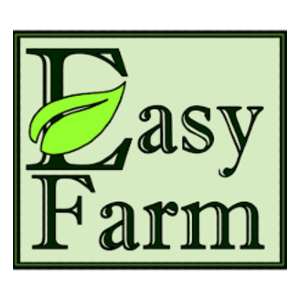 EasyFarm, by Vertical Solutions, is farm management and bookkeeping software designed to help farmers and ranchers simplify their record-keeping process for crops, livestock, inventory, and more. Its features include bank statement reconciliation, check printing, sales tracking, and payroll. The EasyFarm 8.3 Lite version, designed purely for accounting and farm management, is available for a one-time fee of $509.
What We Recommend EasyFarm For
We recommend EasyFarm for independent farmers and ranch managers who want to track their household or personal expenses and farm expenses using the same platform. It is an integrated accounting and farm management software, which means that you can use it to handle sales, expenses, and other financial transactions while also having the ability to manage crops, livestock, and other operations that are not necessarily related to bookkeeping.
EasyFarm Is Especially Good For
Unincorporated farmers: Self-employed farmers can use EasyFarm to manage their farm accounting as well as report their income or loss from farming on Form 1040, Schedule F. If you're looking for a farm-specific accounting feature not present in EasyFarm, check out our review of the best farm accounting software.
Farmers that mix personal and farm funds: EasyFarm provides a single platform where you can manage both farm funds and nonfarm family living expenses managed in the same bank account.
Farmers seeking management software in addition to bookkeeping: In addition to its accounting features, EasyFarm also supports crop and livestock management.
EasyFarm Is Not a Good Fit For
Farmers who need mobile accounting: The EasyFarmHand Android mobile app is an expensive add-on to the Crop and Field Manager and doesn't have the functionality you need for mobile bookkeeping. If you need a dedicated app for mobile accounting, consider QuickBooks Online or one of these great QuickBooks Alternatives.
Agricultural companies with in-house accounting pros: The interface is designed for farmers, so professional bookkeepers may find it clumsy and inefficient. If you are working with a bookkeeper, CenterPoint Accounting can be a good alternative.
Farmers managing land for others: EasyFarm has no farm management billing features like The Farmer's Office, which allows you to bill your landowners for farm management services.
Are you looking for something different? If you need basic bookkeeping more than farm-specific accounting features, check out our guide to the best small business accounting software.
EasyFarm Pros and Cons
PROS

CONS

Easy-to-use, full-featured accounting software
Cannot track unpaid bills
Works for both crops and livestock
Requires additional fee to send and track invoices
Unique input screens for easy data entry
Limited mobile app functionality
Robust reporting capability
Cannot import transactions from bank accounts
EasyFarm Pricing
EasyFarm is available in five editions with prices that start at $509 for a perpetual license, including one year of support. You will need to pay additional fees if you need support after one year. EasyFarm also offers several add-on modules, with prices ranging from $159 to $595.
EasyFarm Program Editions
| Prices & Features | EasyFarm 8.3 Lite | EasyFarm 8.3 Plus | EasyFarm 8.3 Pro Livestock | EasyFarm 8.3 Pro Crops | EasyFarm Premier |
| --- | --- | --- | --- | --- | --- |
| License Fee | $509 | $595 | $800 | $800 | $1,100 |
| Farm Accounting | ✔ | ✔ | ✔ | ✔ | ✔ |
| Inventory | ✔ | ✔ | ✔ | ✔ | ✔ |
| Check Writing | ✔ | ✔ | ✔ | ✔ | ✔ |
| Payroll | N/A | ✔ | ✔ | ✔ | ✔ |
| Cost Centers | N/A | ✔ | ✔ | ✔ | ✔ |
| FINPACK Reports | N/A | ✔ | ✔ | ✔ | ✔ |
| Crop & Field Records | N/A | N/A | N/A | ✔ | ✔ |
| Livestock Manager | N/A | N/A | ✔ | N/A | ✔ |
EasyFarm Add-ons
| Add-on Module | Pricing | Add-on To |
| --- | --- | --- |
| Co-op Inventory Management Software | $159 | All Editions |
| Accounts Receivable (A/R) | $169 | All Editions |
| Oil Sales & Royalty Payment Distribution | $229 | EasyFarm Plus and Pro |
| EasyFarmHand Mobile App | $339 | Crop and Field Manager |
| Crop and Field Manager | $595 | Can be purchased as a standalone program |
EasyFarm cannot send and track invoices without the A/R add-on.
EasyFarm 8.3 Lite
EasyFarm Lite is designed for farmers and ranchers who need a simple accounting and farm management solution. It can be used to print checks, record deposits, and generate reports on farm expenses, sales, and other activities. The Lite version can also be used to keep track of inventory, crop, livestock, or dairy production and sales.
EasyFarm 8.3 Plus
EasyFarm Plus is made for farmers who need access to a payroll service on top of farm management and accounting services. It can be used to manage employees, including payroll record-keeping and check writing.
EasyFarm 8.3 Pro Livestock
EasyFarm Pro Livestock offers the same features as EasyFarm Plus but also comes with a livestock manager, a separate program for taking control of livestock production and sales.
EasyFarm 8.3 Pro Crops
EasyFarm Pro Crops offers the same benefits as EasyFarm Plus. The only difference is that it comes with a crop and field manager, which allows users to take control of their farm and field production.
EasyFarm Premier
EasyFarm Premier is for farmers who want total control over their enterprise, payroll, and farm operations. It comes with a multiple profile manager for managing multiple farms and comes with both the livestock manager and the crop and field manager.
EasyFarm Features
EasyFarm has almost all the critical features that small farmers need, including crop and financial management modules and an asset account ledger to manage multiple books. Here's a quick rundown of its most notable features.
Single Entry Input
EasyFarm highlights its "single-entry input" approach when recording transactions. This means that you can record multiple items and put them on inventory in a single entry, reducing data entry time. For instance, if you purchase items like chemicals and seeds, the system will collect the information to add them to supplies inventory in the same entry that records the cash spent. Single-entry input is achieved with a very specific chart of accounts that indicates to the system the information that needs to be collected for a particular transaction.
Chart of Accounts
The program includes a chart of accounts already set up for the agricultural industry but is flexible enough to fit your needs. You can create as many transaction accounts as needed, and you can add and edit subaccounts under each account easily:
EasyFarm's chart of accounts is unique in that it has very specific account types. The different account types allow the program to understand the transaction you are entering and will collect the unique information for that transaction. For instance, if you choose "Purchase Calves," the program will not only reduce your checking account for the expenditure but will also provide a tab within the check-writing window where you can record quantity and weight purchased for inventory purposes.
A/R
The A/R module allows you to issue and track invoices and then subsequently track payments against them. It is offered as an add-on to any version of EasyFarm. Some small farmers may consider this as a major drawback to EasyFarm, considering that other similar programs include a built-in A/R module for free:
Inventory
EasyFarm will track both the quantity and weight of your inventory as you make purchases and sales. Based on the account type you select when writing a check, EasyFarm provides a tab to collect quantity and weight and will adjust the correct inventory automatically. It's very important that you set up your chart of accounts correctly so that you have accounts available for purchases and sales of each inventory item.
Payroll
With EasyFarm, you can quickly create paychecks using the check writer, assign time to cost centers, and calculate overtime hours automatically. The program tracks all deductions and withholdings automatically for later reporting to your government agency or generating end-of-year tax documents. EasyFarm supports tax reports, including Form 1099 Form W-2. The built-in payroll module is available in the Plus, Pro, and Premier editions.
Cost Centers
EasyFarm lets you assign expenditures to cost centers or enterprises. You can create a cost center to track your income and expenses by fields, herds, and other elements specific to your farm. Cost centers help you allocate your farm resources strategically.
FINPACK Exports
You can export your data easily to Excel or FINPACK for further analysis. FINPACK is a financial and credit analysis software for farm and agricultural producers, professionals, and lenders.
EasyFarmHand Mobile App
EasyFarmHand is an add-on to the Crop and Field Manager, and it is designed to help you enter crop and field records anytime and anywhere. It doesn't provide bookkeeping features. The app is available on Google Play but is not available for iPhones.
Reports
EasyFarm has a good selection of reports, and each report can be customized to include only the accounts you wish. Reports available include:
Transaction register
Income and expense
Balance sheet
Cash flow
Schedule F
Payroll register
General ledger
Loan activity
Cost center allocation
Customer Service and Ease of Use
EasyFarm has a dated but fairly neat user interface, which is appealing to new users. The asset account ledger looks like a checkbook, making it easy to navigate and understand. The layout is not crowded, with only important tabs on the dashboard, including the account ledger, contacts, and reports. The unique one-entry method also makes it one of the easiest-to-use accounting software for farmers:
If you need help with the program or you have questions or concerns, you can talk to EasyFarm support over the phone or email during their regular support hours. You can also check out some of their tutorial videos and downloadable materials. For more in-depth guides, all software comes with a reference and training manual.
EasyFarm Alternatives
| | | |
| --- | --- | --- |
| Best for: Farmers needing mobile bookkeeping | Best for: Farmers with no bookkeeping experience | Best for: Farmers needing affordable upfront pricing |
| Software from: $25 per month | Software from: $509 | Software from: $395 per farm |
Bottom Line
Overall, EasyFarm is an ideal solution for small farmers needing full-featured yet easy-to-use software. It is especially helpful for farmers who tend to mix personal and farm funds in one account. It's not the most affordable but, with its rich feature set, a unique one-entry method for easy data entry, and powerful reporting capabilities, it will provide good value for your farm business.
Purchase EasyFarm today to see if it fits your farm accounting needs.