The best farm accounting software should be able to track cash sales and unpaid bills since farmers purchase most inventory and supplies on credit. We looked at a mix of products created specifically for the agriculture industry and the top general accounting packages currently on the market, and we narrowed it down to our top six.
Top 6 Best Farm Accounting Software 2018
How We Evaluated the Best Accounting Software for Farmers
I asked Mark Wilsdorf, author of a series of books entitled "The QuickBooks Farm Accounting Cookbook" what the top three or four things farmers look for in accounting software, and what software he recommends to most farmers. Here is his response:
"Farmers are no different than other businesses in that the goal is to find a system that will produce financial statements in order to file accurate tax returns. Most farmers operate on a cash basis, so they don't usually have an accounts receivable balance because they get paid on the same day or the next day after their product is sold. However, they do need a way to track accounts payable since most of their purchases are made on credit. Farmers prefer QuickBooks over the ag-specific accounting packages because it is much more affordable and easier to find a QuickBooks class at a local community college or find a QuickBooks expert if you need it."

— Mark Wilsdorf, Founder, Flagship Technologies
We evaluated farm accounting software on the following criteria:
Cost: Farmers do not generally make a ton of money, so they are looking for a software that is budget-friendly and makes tax time a breeze
Accessibility: Farmers are looking for a software that they can purchase and implement themselves with no demonstration or professional installation required
Ease of use: The software is user-friendly and easy for someone with no bookkeeping background to setup
Track cash sales: As we learned in our chat with Mark, the majority of sales are cash sales either from customers at a farmers' market or to a dealer of livestock or grain
Track expenses: Unlike sales, purchases are generally made on credit and paid later on via check or credit card
Inventory management: The ability to keep track of livestock for resale or other commodities is key to being able to calculate the value and the cost of goods sold
Connect bank & credit card accounts: Staying on top of both the cash in the bank and credit card purchases is critical to keeping tabs on both cash flow and outstanding obligations to creditors
After reviewing about a dozen products, we have chosen QuickBooks Desktop as the best accounting software for small and large farmers and ranchers because it exceeded our minimum criteria listed above. The wide ecosystem makes it the most accessible software product to purchase, install and get training for out of all of its competitors.
QuickBooks Desktop: Best Overall Farm Accounting Software for Small Businesses

QuickBooks Desktop is ideal for any farmer looking for an accounting solution without all of the bells and whistles starting at $299.95 which is right behind Farm Biz at $249. It's easy to get up and running quickly, and it is the accounting software used by most small businesses, including farmers and ranchers.
QuickBooks Desktop Pricing and Features
QuickBooks Desktop has two pricing plans that we recommend starting at $299.95. Both plans include multiple users, accounts payable (A/P), accounts receivable (A/R) and the ability to connect all of your bank and credit card accounts to auto download transactions directly into the software. You can also add on payroll services and credit payment processing. See the table below for the additional fees.
QuickBooks Desktop Tiered Features
QuickBooks Pro is the most economical out of the two plans at a cost of $299.95, about $50 more than Farm Biz at $249. For the additional expenditure, you get quite a few more features than you do with Farm Biz. For example, you can connect all of your bank and credit card accounts, so transactions automatically download into the software — no more manual data entry. This plan also includes three users vs. one user in Farm Biz.
QuickBooks Pro is ideal for a farmer or rancher who needs an accounting software without the farm management functionality. In addition, if you need to give a couple of other people access to your data, you've got two additional users you can add on top of yourself.
QuickBooks Premier Edition
QuickBooks Premier Edition is the next edition after Pro at a cost of $499.95 or $200 more than the Pro edition. QuickBooks Premier edition has the same features as Pro plus a few bonuses. You can choose from one of five industries — contractor, manufacturing, general contractor, nonprofit or retail. From what I've learned, agriculture is similar to manufacturing, so we recommend that edition.
QuickBooks Premier is ideal for a farmer or rancher that has more than three users but less than six that they need to give access to their data. This edition is also ideal if you are growing quickly and you want software that you won't outgrow anytime soon.
QuickBooks Enterprise Edition
There is a third QuickBooks desktop product called Enterprise that is not featured in the above table. It starts at $1,100 per year and is recommended for businesses that have more than $1 million in gross revenue. You can learn more about this product in our QuickBooks Desktop Comparison guide.
What QuickBooks Desktop Is Missing
What QuickBooks is missing that four out of the five products we included in this guide have is it is not customized for the agriculture industry. What that means is that you cannot manage farm operations with QuickBooks, but you can do QuickBooks farm accounting, which is why we recommend it.
QuickBooks Desktop User Reviews
QuickBooks Desktop users like how customizable QuickBooks Premier is and the fact that they can choose an industry-specific version that will have a custom chart of accounts and reports included. We did not find many negative reviews, but some customers think that the software can get expensive when it's time to upgrade the software, which is generally every three years. Check out all reviews on our QuickBooks Premier reviews page.
Farm Biz: Best Farm Accounting Software That is Budget-friendly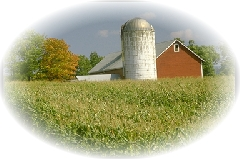 Out of all of the accounting software products that we looked at, Farm Biz was the most budget-friendly. At a cost of $249, it is between $50 and $170 less than its competitors. This software is ideal for the farmer who has no bookkeeping background and wants software that installs easily.
Farm Biz Pricing
Unlike most of its competitors, Farm Biz charges a flat fee for its farm accounting software. You will pay a one-time fee of $249, and you can purchase the software directly from its website and download it to your computer. There are no installation or setup fees to worry about. Free technical support is included for the first 30 days after you install the product.
Farm Biz Features
Farm Biz is packed with a number of great features. In addition to meeting the requirements that we listed above, this software comes with a chart of accounts that is already set up for farming and ranching. You can also track two units of measure for every inventory transaction like pounds, bushel and head. Lastly, there is a library of detailed reports on income, expenses and cash flow.
Listed below are some of the features that Farm Biz has to offer:
Track Sales
Create detailed invoices that include quantity and cost for all sales. You can also enter full and partial payments from customers. The master list of products and services allows you to quickly create an invoice by selecting items from a drop-down menu.
Track Expenses
Farm Biz allows you to set up and track key information for vendor suppliers like phone number, contact person and mailing address. You can save the recurring items that you purchase from each vendor to reduce the amount of time it takes to enter vendor bills. Detailed expense reports are also available to analyze where you are spending your money, such as being able to filter reports by vendor, product or item purchased and so on.
Manage Bank Accounts
You can manage all of your bank accounts in Farm Biz. Your bank balances will update automatically each time you enter a deposit or withdrawal from the accounts. You can print checks directly from the software or manually write checks and enter the information manually. Keeping track of this information will make reconciling bank accounts with your bank statements simple.
Reports
When it comes to reports, Farm Biz is no slouch. There are a number of detailed reports you can run with just a few clicks. For example, checkbook balancing, farm profit and loss, cash flow actual and sales analysis are just a few examples of the reports available.
What Farm Biz Is Missing
While Farm Biz knocks it out of the park when it comes to affordability and reporting, all transactions that go into Farm Biz must be entered manually, which is different from QuickBooks. There is no way to connect your bank/credit card account to download transactions easily and no option to automate the process of entering vendor bills.
Farm Biz User Reviews
The FarmBiz user reviews we found online were very positive. Customers like how easy the software is to set up and use. Customers say the detailed reports help them to make profitable decisions about their farms. I did not find any negative reviews, but one customer said that while the software is not flashy, it does what they need it to do.
EasyFarm: Most User-friendly Farm Accounting Software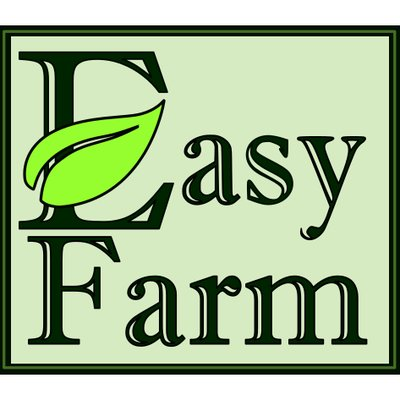 If you are a farmer or rancher with little to no bookkeeping experience, and you need a software that will allow you to install it and "learn on the job," EasyFarm was created with you in mind.
It has a clean layout, is easy to navigate and uses simple language as opposed to accounting jargon. With your purchase, you receive access to a detailed training manual that users love and free software support for an entire year.
EasyFarm Pricing and Features
EasyFarm offers three pricing tiers starting at $409. Every plan includes the minimum criteria we outlined above, and the middle and top tiers go beyond that to include additional farm management tools, payroll processing, crop and field records and a cattle manager. An extensive library of reports is also available, including balance sheet, income statement and production and sales reports for milk, crops and livestock.
EasyFarm Tiered Features
EasyFarm Lite is the most budget-friendly plan at a one-time cost of $409. This plan includes the ability to track income and expenses, write checks and keep track of the production and sales of crop, livestock and dairy.
EasyFarm Lite is ideal for a farmer or rancher who only needs to manage accounting and some farm management features for one farm. If you need to pay employees, this plan will not work for you, but the EasyFarm Plus plan will.
EasyFarm 8.1 Plus
The next plan after Lite is EasyFarm Plus. This plan runs just a little more than the Lite plan at a flat cost of $495 or $86 more than the Lite plan. For the additional cost, you can process payroll for all of your employees, including automatic payroll check calculations and payroll tax computations.
EasyFarm Plus is ideal for a farmer or rancher who not only needs to keep track of income and expenses for one farm but also needs to process payroll for employees. If you have more than one farm that you need to keep track of, the EasyFarm Pro plan is going to be your best bet.
EasyFarm 8.1 Pro
EasyFarm Pro is the third tier at a one-time cost of $625. This is $216 more than the Lite plan and $130 more than the Plus plan. In addition to managing income and expenses, payroll for employees and farm management, you can do all of this for more than one farm. Depending on your needs, you can purchase the Pro Crops or the Pro Cattle version of the software.
The EasyFarm Pro plan is ideal for farmers that have crops or cattle on their farm. Unlike the Lite & Pro plans, you can also manage multiple farms with EasyFarm Pro Cattle or Pro Crops. If you have a farm that has both crops and cattle, you can purchase the EasyFarm Premier software for $1,000.
What EasyFarm Is Missing
While EasyFarm has a few more bells and whistles than Farm Biz, it does not automatically include the accounts receivable module like its competitors do. The downside is that, if you do need to create invoices to bill customers, you will have to pay an additional one-time fee of $95 to purchase the A/R module.
EasyFarm User Reviews
The user reviews we found on EasyFarm were very positive. Customers like how easy the software is to use for someone without any accounting experience. They also say that the program has saved them time and money. We did not find any negative customer reviews on EasyFarm.

CenterPoint Accounting is ideal for farmers or ranchers who have been in business for a few years and are looking to expand the type of crops or livestock they offer or add more farms. The powerful budgeting and forecasting tools in CenterPoint allow you to project future income, expenses and cash flow requirements based on various scenarios that you choose.
CenterPoint Accounting Pricing
Unlike its competitors, CenterPoint provides a price quote based on each customer's needs. To get a custom quote, you need to contact the company and be prepared to answer questions about what information you need to track for your farm or ranch so that it can build a system that will meet your specific needs.
CenterPoint Accounting Features
CenterPoint Accounting is a great software designed for farmers and ranchers. You can track sales and expenses, manage your bank accounts and run detailed reports. It also includes a sales order module and a purchase order module. The budgeting and forecasting tools allow you to build "what if" scenarios and project future cash flow, income and expenses.
Track Sales
CenterPoint comes with basic accounts receivable functionality that allows you to create invoices and track when payments are due. If you need to send billing statements, calculate sales tax or sales commission, you will need to purchase an additional A/R module that handles more complex tasks.
Track Expenses
Similar to its competitors, you can keep track of all vendor information like email addresses, mailing addresses and telephone numbers. You can also stay on top of open accounts payable balances by running an A/P aging report.
Manage Bank Accounts
CenterPoint Accounting allows you to set up your bank accounts and enter all deposits, withdrawals and other banking activity. Similar to its competitors, you cannot connect your bank account to the software, which means you will need to enter transactions manually. You can also print checks directly from the software to pay expenses.
Reports
CenterPoint includes standard reports like income statement, cash flows and balance sheet reports. Reports can be viewed on screen, printed or exported to several applications like Microsoft Excel. You can also email reports directly from the software to your accountant or tax professional.
Budgeting and Forecasting
CenterPoint has built-in functionality that allows you to create "what if" scenarios for your farm. You can project future sales, cash flow, income statements, assets and liabilities. This information will help you to develop a strategic plan for the future of your farm.
What CenterPoint Accounting Is Missing
Similar to the other agriculture-specific products we've included in this guide, the manual data entry of income and expenses is a downside. This is one of the reasons why QuickBooks Desktop is our top pick. The ability to connect bank accounts to the software will save you a lot of time and decrease the number of errors that are typically made when entering data manually.
CenterPoint Accounting User Reviews
Overall, CenterPoint users seem to be happy with the product. Customers said that the program is very user-friendly and easy to customize for your individual needs. The customer support team is courteous and helpful. A couple of negative reviews indicated that the program is too complicated to learn unless you have some bookkeeping or accounting experience.
QuickBooks Online : Best Farm Accounting Software for 24/7 Access to Your Data

If you are a farmer or rancher who wears many hats and can't afford to be tied down to a desktop computer, QuickBooks Online is going to be the best solution for you. Whether you are picking up supplies or checking on crops at one of your farms you can pay bills or review reports right from your mobile device with the QuickBooks Online mobile app.
QuickBooks Online Pricing and Features
QuickBooks Online comes in three editions, but there are only two that would be ideal for a farmer or rancher. The plans start at $40 per month and allow you to give multiple users access, track accounts payable, accounts receivable and inventory. If you're interested in learning more about the Simple Start plan — not featured here — check out our QuickBooks Online Comparison guide to learn more.
QuickBooks Online Tiered Features
QuickBooks Essentials Plan
The QuickBooks Essentials plan is $40 per month or $480 per year and includes up to three users plus two accountants. You can manage all aspects of income and expenses for one or more farms including connecting your bank and credit card accounts to eliminate manual data entry. Similar to QuickBooks desktop, you can add payroll and accept online payments from customers, but you will be subject to additional fees included in the table above.
QuickBooks Online Essentials is ideal for a farmer who tends to be on the road or out in the field and wants 24/7/365 access to their data from wherever he or she is. You can download the QuickBooks Online app and create invoices, pay bills and perform most tasks right from your mobile device.
QuickBooks Plus Plan
The QuickBooks Plus plan is $70 per month or $840 per year, which is a steep $360 more per year than the Essentials plan. This plan includes all of the features you get with the Essentials plan plus two additional users — five plus two accountants. This plan also includes inventory management and budgeting and forecasting tools.
QuickBooks Online Plus is ideal for a seasoned farmer who wants to start doing some strategic planning to take his or her farm to the next level. The budgeting and forecasting tools come in handy for anyone planning for future growth.
What QuickBooks Online Is Missing
Similar to QuickBooks Desktop, QuickBooks Online was not designed specifically for the agriculture industry but can manage the basics of tracking income and expenses to make filing taxes much easier.
QuickBooks Online User Reviews
QuickBooks Online users like the freedom they have to access their data using the app. Some customers also feel that the response from customer support is not consistent. One day you can call in and get your question answered, and the next day you could get a support representative who isn't as knowledgeable. Check out our QuickBooks Online reviews page to see individual reviews.
FarmBooks Accounting: Farm Accounting Software with the Best Reporting Features

FarmBooks Accounting is ideal for farmers and ranchers who have an existing solution for farm management but need an accounting solution that will track income and expenses for multiple farms. FarmBooks also includes payroll processing and one of the most extensive report libraries of the many products that we looked at.
FarmBooks Accounting Pricing
Similar to Farm Biz, FarmBooks has a very simple pricing structure. They charge a one-time fee of $395, and you can also purchase a yearly maintenance package for an additional $85 annually. This pricing is only for one farm. If you need to manage more than one farm, you will need to contact FarmBooks for a price quote.
FarmBooks Accounting Features
FarmBooks Accounting is packed with numerous features. Besides the accounting basics, it also includes an asset and liability tracker so that you can manage the cost and market value of all assets. You can also track outstanding loans and lines of credit so that you have a complete picture of what you owe to your creditors.
Below are just a few of the many features you will find in FarmBooks:
Track Sales
FarmBooks allows you to create invoices and track accounts receivable balances for all of your customers. Similar to Farm Biz, you will have to post payments from customers manually as you receive them. You can also generate monthly statements to send to customers. Unlike Farm Biz, you can email invoices and customer statements directly from the software easily.
Track Expenses
You can create and manage all of your vendors easily in FarmBooks. Keep track of contact information like mailing addresses, email addresses and contact telephone numbers. You can also manage payment terms in the vendor profile.
Manage Bank Accounts
You can manage an unlimited number of bank accounts in FarmBooks, including write checks, record deposits and withdrawals as well as reconcile to the bank statements for each account. Similar to Farm Biz, you will have to enter these transactions manually since you cannot connect your bank account to the software.
Reports
FarmBooks has a very extensive report library that is broken up into five groups: farm/nonfarm financials, payroll reports, enterprise and production reports, invoicing reports and code listings.
Listed below are a couple of examples of the types of reports you will find in each report group:
Farm/nonfarm financial statements: In this group, you will find reports that provide you with the overall health of the farm; for example, balance sheet, income statement and monthly cash flow report
Payroll reports: In this group, you will find reports that provide information on employee payroll and payroll tax forms; such as payroll pay stubs, Form 940, Form 941 and payroll summary
Enterprise & production reports: Reports in this group provide a comprehensive analysis for all income, expenses, inventory and livestock production transactions recorded
Invoicing reports: The two reports you will find here are the A/R aging reports and a customer list report
Code listings: The reports found in this group are internal codes created to define income, expenses, inventory and other transactions recorded more completely
What FarmBooks Accounting Is Missing
Similar to Farm Biz, you cannot connect your bank account to the software to download transactions. Unlike QuickBooks, you will have to enter every income and expense item into FarmBooks manually.
FarmBooks Accounting User Reviews
Unfortunately, we could not locate any online user reviews for FarmBooks at the time this article was written.
The Bottom Line
Now that you have several great options to choose from, it's time for you to pick one of them. You can't go wrong with QuickBooks Desktop. It is the only software that connects your bank and credit card accounts so that you can eliminate entering these transactions manually.
Download QuickBooks Desktop and take advantage of a special discount off your purchase. You can start tracking inventory, vendor bills and connect your bank and credit card accounts right away.