30 Employee Holiday Gift Ideas
Giving employee holiday gifts shows your team you care about them and value their contributions to your company. You don't have to give gifts to your employees. But if you do, your employees will feel more appreciated and more engaged in your company, remaining loyal and effective members of your team.
We've created this list to help you pick gifts for different holidays. Your employees will appreciate these physical expressions of gratitude regardless of the occasion.
Thanksgiving Gift Ideas
Engaging your employees is crucial to producing high-quality work. There are countless ideas on how to do this, but giving employee holiday gifts is one of the most effective, especially at Thanksgiving.
1. Wine
Wine goes great with a Thanksgiving meal. Gatherings are often large during Thanksgiving, so employees will much appreciate an extra bottle or two of wine. You can even send employees wine with your company logo or a team photo on the bottle.
2. Thanksgiving Meal
Another great option, especially for smaller teams, is to provide your employees with a full Thanksgiving meal. This takes the stress off them needing to figure out and plan for the meal, plus it saves them the cost of getting all the food. You can even add a bottle of wine to the order.
3. Baked Goods
Nothing says Thanksgiving like a warm pumpkin pie. Sending your employees a dessert, or several, will warm not only their stomachs but also their hearts. Biting into a tasty dessert after a scrumptious Thanksgiving dinner will make your employees and their families think of you and your generosity.
4. Hot Chocolate
This sounds simple, but trust us, your employees and their kids will love it. Inside each hollow ball of milk chocolate are a bunch of marshmallows that will expand when dropped in hot water or milk. As the milk chocolate balls melt and create hot chocolate, the marshmallows float to the top.
Bonus: Pair this with a Corkcicle coffee mug to help keep that hot chocolate warm till the last sip.
5. Friday Off
Thanksgiving is one holiday that always falls in the middle of a week. Many companies give employees Thanksgiving Day off, but then people have to either use paid time off to take the next day off or go back to work, which creates problems if they're traveling for the holiday. Giving your team the day after Thanksgiving off shows them you appreciate them by providing a long weekend to spend with loved ones and not worrying about rushing back to work.
Christmas Gift Ideas
Christmas is a joyful time of year. Not only are your employees looking forward to a little time off and quality time with their families, but they're also in a festive mood at work. Whether your company has gift exchanges or holiday parties or lets employees have more flexible hours during the holiday, you can show your appreciation for your team's efforts over the last year by giving some heartfelt and personalized gifts.
6. Gift Baskets
Who doesn't like a gift basket arriving at their doorstep? Filled with whatever goodies you like, it will thrill your employees to receive a Christmas care package. Whether you want to fill it with sweet treats or healthy snacks, you can tailor each care package to your individual team member's likes. They'll appreciate your ability to select items just for them.
7. Board Games
During the holidays, especially Christmas, families spend lots of time together. Too often, they'll just be in front of the TV. Sending your employees a board game can bring back the family magic, getting people to interact over a fun, and maybe competitive, game. There are thousands to choose from.
8. Noise Canceling Headphones
Whether your employees work remotely or in an office, they may deal with unwanted noise and distractions. This noise can make it difficult to concentrate, reducing your team's effectiveness. Getting them a set of good quality noise-canceling headphones can be just what they need to help them focus and maybe drown out the young kids playing with their new toys.
9. Bonsai Tree
Bonsai trees represent good health. Caring for a living plant also helps employees stay centered and focused. Because of their small size, Bonsai trees are great for employees to keep at their desks in the office or at home. It can also add a pleasant background to all those video calls.
10. Fitness Equipment
Today's workforce is always looking to better themselves, and that includes their physical well-being. If you have health-conscious employees, splurging on exercise equipment or other fitness items can go a long way to show that you listen to your team and care about their health and well-being.
11. Candles
Candles are a fantastic Christmas gift for employees, especially for larger companies who don't want to break the bank on gifts for everyone. Candles come in many fresh scents, some focused on Christmas aromas like fir and spices. Having a pleasant fragrance around their home or home office will remind your employees of your thoughtfulness, while also adding a touch of the holidays.
12. Time Off
While most employees get Christmas Day off and some get Christmas Eve off, companies can expand on the holiday gift giving by providing employees with the entire week of Christmas as extra time off. This isn't possible for every company, so you need to do what's best for your business. But letting employees have this time to step away together relieves the work stress of leaving colleagues to cover while they're out. If everyone is out together, everyone can come back refreshed and ready to start the new year strong.
13. Cash Bonus
Many companies provide year-end bonuses to employees. Some tie these bonuses to metrics and others just do a flat amount for every team member. No matter what your company does, you can provide a Christmas cash bonus to employees that they can use however they want. If you do this, we recommend giving the bonus at the beginning of the month, so your employees have time to use the bonus on Christmas gifts or other items for the holiday.
14. Streaming Subscription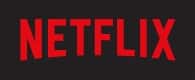 Lots of companies today provide streaming subscriptions to their employees. Whether it's a subscription to Spotify to keep up on their favorite podcasts or stream soothing music at work or Netflix so colleagues can bond over their favorite shows, these are cost-effective ways to give employees a little gift that reminds them of your company all year long.
15. Food Coupon
Letting your employees eat a meal on the company dime can be a great way for them to splurge a little or get a meal they wouldn't normally get for themselves. Using food and restaurant coupons, you can let your employees pick a meal that you pay for or give them a dollar amount they can use as a credit toward a meal purchase.
Employee Appreciation Day Gift Ideas
Effective employee management includes rewarding employees for their hard work. What better time than Employee Appreciation Day, always the first Friday in March, to show employees how grateful you are for their dedication over the past year?
16. Happy Hour
Happy hours provide a relaxed atmosphere for employees to get to know each other better outside of their work environment. People can let their guard down and enjoy each other's company. Hosting a happy hour is great for team-building (an important people management skill) and showing your appreciation, especially if you cut the workday short so people can still attend to their after-work family duties.
17. Personalized Coffee Mug
Whether your employees work in an office or from home, odds are they're drinking coffee or tea during their workday. Giving them a personalized mug can remind them that your company appreciates their contributions and values them as an employee. Plus, you can add your company logo to spice it up and remind them of your generosity every time they take a sip.
18. Volunteer
Volunteering is a great way to help bring teams together. Whether you choose a homeless shelter, senior living center, humane society, or any of the countless other options, volunteering is a great way for new team members to get to know one another and for established colleagues to bond at deeper levels. Using VolunteerMatch, you can find the best volunteer options for your team.
19. Headspace Subscription
Today's workforce looks for companies that treat them as individuals and care about their health and well-being. Giving a Headspace subscription as a gift can provide your team with guided mental health sessions to help deal with workplace stress, home life anxiety, or both, leaving employees feeling refreshed and more productive.
20. Monthly Stipend
Because so many employees are working from home these days, some have had to shoulder costs for their work. From increased home internet speeds to better computers, not all companies provide employees with everything they need to do their jobs. By providing a monthly stipend, employees can use that money to cover some of these costs, which ultimately benefit your organization through increased employee productivity.
21. Tote Bags
Everyone needs a tote bag. You can use them to carry groceries home or fill up with snacks to take to the beach or a picnic. Giving your employees a personalized tote bag is a great way to show them you care. If you add your company logo, it's also free advertising every time they use the bag.
Fourth of July Gift Ideas
The Fourth of July isn't a holiday geared toward employees, but it is another opportunity to show your employees appreciation for their hard work. Whether your employees travel to see family or just enjoy the local fireworks and a cookout with a small group of friends, it is a great opportunity for you to give your employees a little something extra.
22. Grill Set
Nothing says Fourth of July like a backyard barbecue. Help your employees kick off the holiday with a personalized grill set. A superb cook may already have a grill set, but any chef will tell you they never have enough tools to help them prepare a magnificent feast.
23. Embroidered Apron
When grilling, it's easy to spill and splash food on yourself. Giving your employees an embroidered apron is a great way to help them protect their clothes while showing off a little personality. An inexpensive option that can be paired with other gift ideas, this gift goes a long way to show your employees you listen to them and their hobbies outside of work.
24. Beach Towel
Many of your employees will probably find their way to the beach on the Fourth of July. Giving them a personalized beach towel will help them stay dry, keep sand out of their car, and remind them of your generosity. To step it up a notch, get personalized beach towels for entire families.
25. Beverage Tub
For those employees who love to grill out, send them a personalized beverage tub to help them keep their drinks cool outside. Whether they're at the beach or just in their backyard, they can have their favorite beverage within arm's reach all day long.
26. Personalized Cutting Board
Here's a gift your employees can use all year, including during the Fourth of July holiday. A personalized cutting board makes it easy for people to transport food between the kitchen and the grill. They can also use it to present a nice cheese and cracker assortment to keep guests fed while they wait for the main meal.
27. Personalized Mason Jar
Gifting your employees a personalized Mason jar can remind them how much you appreciate their dedication to your organization. Putting their name on the jar or maybe a catchphrase they like to use is a great way to make it a custom gift that shows your thoughtfulness.
28. Cookie Baking or Decorating Class
Most people prefer experiences and, especially for those artistic employees, a cookie baking or decorating class might be the exact experience they need to help take their Fourth of July cookout to the next level. Cookie decorating might seem more like a Christmas experience, but doing it over the Fourth gives your employees time to perfect their craft before the holidays. Plus, uniquely decorated cookies spice up any get-together.
29. Porter Bowl
A porter bowl makes transporting food so much easier. It's great for salads, rice, or anything that might easily spill in the vehicle. Getting a porter bowl, or an entire set, for your team will make it easier for them to take food to a Fourth of July potluck without worrying about spilling the food in the car.
30. Gift Cards
This one employee holiday gift gets its own section because it is so versatile. Gift cards apply to any holiday and allow employees the chance to get whatever they want. Your team can use a gift card to splurge on something they want or buy gifts for loved ones. Instead of getting a gift card for a specific store, we recommend purchasing gift cards online that your employees can use anywhere.
Bottom Line
Giving holiday gifts makes your employees feel valued and can increase engagement. There's no better way to do that than to express your gratitude through a gift. No matter what you choose, your company can show your employees you value them by giving them gifts during special holidays throughout the year, recognizing their contributions to the company. For more ways to keep your employees' attention, check out our list of employee engagement ideas.