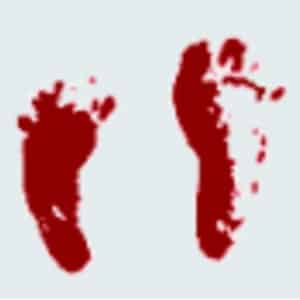 FarmBooks does not offer a free version, but you can get a free, fully functional trial before buying.
What We Recommend FarmBooks For
FarmBooks is affordable and easy to use, making it a terrific choice for small to medium-scale farmers who don't have a bookkeeping background and have a limited budget. It offers all the essential features that you need to manage both farm and nonfarm transactions, and it includes plenty of built-in reports to stay on top of your farm business.
FarmBooks Is Especially Good For
Farmers on a tight budget: FarmBooks is the lowest-cost of all the farm-specific software we reviewed in our article on the best farm accounting software.
Unincorporated farmers: FarmBooks can print all the information you need for Form 1040, Schedule F, which you use to report your farming activity on your individual income tax return.
Farmers who keep their own books: Farmers with minimum or no bookkeeping background should be able to install, set up, and use the program.
FarmBooks Is Not a Good Fit For
Are you looking for something different? If you need basic bookkeeping more than farm-specific accounting features, check out our guide to the best small business accounting software.
FarmBooks Pros and Cons
PROS

CONS

Most affordable farm accounting software we've reviewed
Requires an additional fee for additional farms
Easy to use for nonbookkeepers
Difficult to share books with a bookkeeper or tax pro
Includes built-in payroll for no additional cost
No mobile app
Robust reporting
No automatic bank feeds
FarmBooks Pricing
FarmBooks costs $395 for a single farm installation or registration, plus an additional annual maintenance fee of $85 for program updates and support. If you have more than one farm, you can contact FarmBooks for special pricing.
FarmBooks Features
FarmBooks is a full-service agriculture software with features critical to farming and livestock. It includes built-in financial reports to help you assess the situation of your farm. You can track both farm and personal transactions. Some of its most essential features are discussed below.
Accounts Register
The FarmBooks Accounts Register is similar to the typical paper check register with color-coded transactions. Checks, deposits, and paychecks are green, blue, and burgundy, respectively. The accounts register tab gives you a quick list of all your farm's income and expenses.
Details Register
The Details Register tab displays the same information as the Accounts Register Tab, but you can toggle between the payee and the detail. This means that you can filter down or search for a specific transaction by description; amount; external code; account, transaction, item, and general (ATIG) code; date; check number; and check memo.
ATIGD Account Codes: Account, Transaction, Item, General, and Detail
The program uses three fields to classify transactions: account, transaction, item, general, and detail ATIGD codes; external codes; and enterprise codes. The ATIGD is a five-digit code that provides a general classification of your farm's earnings, expenditures, losses, wage, wage withholdings, and A/R. External codes may be used with ATIGD for more detailed transactions like family living, miscellaneous, or loans while the optional enterprise codes can be used to track crop or livestock production or other nonfarm business. The coding system will take time to learn but is intended to allow you to track all your activity in meaningful ways without the need to understand journal entries that bookkeepers generally rely upon.
Check Writing
FarmBooks allows you to directly record and print checks while completing the payee/vendor, date, check number, and bank account information automatically. The checks are then registered in the farm's accounts automatically to help monitor payments to vendors and other expenses.
Vendor Management
The accounts payable module lets you create and manage vendor records, including business and contact information. You can also add a vendor code to the vendor-memorized ATIGD list feature to have the new data assigned to a code automatically:
Invoicing
With FarmBooks, you can generate estimates and billings, which can be sent directly to your customers. It can also post payments and deposits automatically and monitor customer balances. You can generate various invoice forms and statements and email them to your customers, and you can also track sales tax collections.
Payroll Defaults
Your FarmBooks account includes "Payroll Defaults," which contains a master list of earnings, deductions, and benefits that you can possibly assign to your employees. You can adjust this list based on your needs, and you can pull in these items quickly when setting up employee records. You'll need to keep your tax tables up-to-date, but FarmBooks will help. You can download the tax table update for 2021 from the FarmBooks website.
Inventory Management
FarmBooks helps you track all your inventory items for easy organization. It includes two units of measurement, real-time inventory for crops as well as key dates and weight measures for livestock. With FarmBooks, you can also track birth, weaning, and deaths:
Financial Reports
FarmBooks generates an extensive list of reports for farm and nonfarm transactions. These reports help determine how well your farm is doing, which can help you evaluate business plans or expansion:
Transaction journals: All transactions for income, expense, wage withholdings, losses, loans, and A/Rs
Financial analysis: Farm and nonfarm income and expenses
Nonfarm income statement Summary of nonfarm income, itemized expenses, family living expenses, and net nonfarm income
Monthly cash flow report: Sources and uses of cash by income and expense
Check register: Listing of all checks, deposits, and transfers
Balance sheet: Detailed information on assets and liabilities
Income statement/profit and loss (P&L) statement: Farm business receipts, expenses, and depreciation
Net taxable income statement: Farm and nonfarm taxable income as well as net income.
Schedule F: Farm income and expenses that need to be reported on Schedule F of your individual income tax return
Sources and uses statement: Sources and uses of cash to compute the net change in cash and ending bank balances.
Credit analysis: Detailed information on loans and accounts receivables and highlights the financial strengths and weaknesses of your farm
Flow of funds: Budget vs actual values and the percentage of budget used
Customer Service and Ease of Use
FarmBooks has a simple navigation. Everything is form-based, and there are tabs scattered along the top menus for easy subnavigation. New users can also use the helpful wizards to learn various tasks like data import and employee setup. On top of that, FarmBooks offers a comprehensive user guide as well as plenty of online resources, such as user manuals, frequently asked questions (FAQs), and live training sessions. You can also contact FarmBooks support through email or over the phone or submit a support ticket online.
FarmBooks Alternatives
| | | |
| --- | --- | --- |
| Best for: Farmers managing a high volume of transactions | Best for: Farmers managing land for others | Best for: Farmers needing mobile farm accounting software |
| Software from: $299.95 per year | Software from: Custom pricing | Software from: $70 per month |
Bottom Line
If you need robust farm accounting software but you're on a limited budget, FarmBooks is a terrific option. It has many great features for your farm for less than $400. It is easy to use, even without bookkeeping experience. Currently, it only supports a single farm, but we consider it affordable enough that even those with multiple farm locations could still purchase several licenses for a reasonable price.
If you need the most affordable and straightforward farm-specific accounting solution without a large investment, try FarmBooks today. You can sign up for a demo or request a free trial.