Trademark Costs: DIY Registration vs. Online Service vs. Lawyer
Registering a U.S. federal trademark will likely cost between $225 and $2,000. The trademark cost if you file yourself will cost at a minimum of $225. The trademark cost using an online service will cost around $500. The trademark cost using a trademark attorney will likely cost around $1,500 to $2,000.
If you want to save money on a trademark attorney, check out Rocket Lawyer. Rocket Lawyer is an online service that can get you a price quote on trademark registration in minutes. If you need additional legal help, you can get unlimited access to application templates, document review, and attorney consultations for just $39.99/month. Try it free for 7 days.
Besides which method you use the main factors that will impact trademark cost include:
Number of trademarks that are actually part of your "trademark"
Number of classes, or business categories, you intend on trademarking in
Complications in the trademark process
In this guide we'll go through each method and each factor that might impact the cost of trademark registration.
Summary of Trademark Costs
Here's a summary of the costs and activities associated with each method:
Filing Yourself

Online Legal Service

Filing Using a Lawyer

$225 - $400

Approximately $500

$1,500 - $2,000

Application fee for one trademark in one class
Cost varies based on electronic vs paper application and application requirements
Free trademark search tool

Trademark search
Review of trademark specimen
Application preparation and submission
Digital copy of application
Cost affected by extensiveness of trademark search

Feedback on trademark
being registered
Comprehensive search including state level, internet, and web domains
Application preparation and submission
Respond to any complications from USPTO during application process
Costs highly affected by extensiveness of trademark search and
complications during the application process
Below we'll go into detail of each of these methods and related cost factors.
USPTO Trademark Registration Costs
Regardless of what method you use to register your trademark you will have to pay for U.S. Patent and Trademark Office (USPTO) fees so it's good to go through this first and understand the related factors that might affect the cost of registering your trademark.
Before you file you should do a trademark search for conflicts. You can do this using the USPTO's free tool called the Trademark Electronic Search System (TESS).
Basic Fees
The USPTO charges $225, $275, or $400 depending on what form you file. You can file electronically through the USPTO online system: the Trademark Electronic Application System (TEAS) or via paper through the mail.
Basically the cheapest option, TEAS Plus, requires electronic filing and has additional requirements in the application including goods/services listings, prepayment, additional statements. The middle option, TEAS Reduced Fee, requires electronic filing but has fewer requirements than TEAS Plus. The most expensive option, TEAS Regular, has no additional requirements and allows paper filing.
It's important to note that the USPTO trademark fees are for a "single trademark" and for one "class."
Single Trademark
You might be saying to yourself "of course, I only want one trademark." But the distinction is important when talking about trademarks. The most common type of trademark that small businesses are after are business name and related logos. To the USPTO these are different things. You must submit only 1 drawing of 2 types:
"A standard character drawing shows a mark in text only (without a design) in no particular font style, size, or color."
"A special form drawing shows a mark with stylization, designs, graphics, logos, or color. These are also called "stylized marks" or "design marks.""
A standard character drawing protects against all text use of your trademark. So the standard character trademark of "Google" protects Google from infringement regardless of font, color, context, etc. A special form trademark of the familiar Google logo does not protect them from someone using the word "Google" in their business or product text.

So most businesses will trademark both the text version of their name and the visual use of the name separately. Thus driving up the cost of trademarks.
Single Class
A "Class" in the context of trademarks refers a list of 42 international goods and services areas managed by the World Intellectual Property Organization (WIPO). For example Chemicals versus Paint, So for example if Tesla wants to trademark its name in both the automobile industry and the solar roofing supply industry they must file two separate trademarks applications. Again driving up trademark costs if you want to apply your trademark in multiple, potentially adjacent, industries. You can see the list here.
Resubmission Fees
Another fee the USPTO imposes for 2 of their 3 application forms is a $125 fee for a resubmission due incorrect or incomplete application. This often cited as potential money saving advantage in using an experienced trademark lawyer. We'll discuss how to avoid mistakes in more detail below.
U.S. Federal Submission
A USPTO trademark application covers only the United States. So if you want to trademark in other countries it's a completely separate process and will drive up the cost of a trademark.
It should also be noted that "a trademark is generally a word, phrase, slogan, symbol, or design, or combination thereof, that identifies the source of your goods and services and distinguishes them from the goods and services of another party. That is, a trademark lets consumers know that the goods or services come only from you and not from someone else." As opposed to a patent which covers an invention or a copyright which covers original content. Those would be a different process from trademarks and incur different costs. If you were meaning to look up costs for a patent, click here to check out our patent cost guide.
Other Trademark Costs
In addition to the initial trademark registration there are fees for continued use ($100 after 5 years) and renewal ($500 after 9 years) which are part of the long-term cost of having a trademark. Any enforcement of trademarks would also be additional and separate costs of having a trademark.
Trademark Costs for Online Legal Services
An intermediate solution between registering a trademark yourself and using a lawyer is using an online legal service. For an online solution, try either Rocket Lawyer or LegalZoom.
What You Get
The online legal service fees are in addition to any fees that need to be paid to the USPTO as part their application process. Basically the value the online legal service adds includes:
Will do a basic trademark search for you so you don't have to take the time
Will fill out the USPTO application for you, presumably they have more experience and will reduce the error rate
Help with digitization of the drawing you need to submit
Provide a digital copy of your application
Provide additional, related legal forms for an additional fee
Reasons To Use an Online Legal Service
Using an online legal service will save you time on the trademark search, it'll put a presumably experienced, second set of eyes on your application, and maybe give you a discount on some of their other services and forms if you plan on using them.
Reasons NOT To Use an Online Legal Service
You may want to skip an online legal service for the following reasons:
Search. If a "comprehensive" search is an additional cost it implies that the search they do is not comprehensive. And you or a lawyer might be able to do a better job.
Feedback. One of the biggest reasons a trademark registration is denied is because it's not distinctive enough, something a professional lawyer can give you advice on but is not part of the online legal packages.
Complications. According to Upcounsel, as service to find lawyers, over 50% of trademark applications are rejected. If you're likely to need a professional lawyer to deal with complications with your application you may just want to start with them.
For a more complete look at online legal services checkout this article.
Cost of Using a Trademark Lawyer
The trademark cost of using a trademark lawyer can range from a flat rate of $500 to tens of thousands of dollars, with the typical cost being between $1,500 and $2,000. So the important thing to understand is what are the main drivers that affect to cost range, how to minimize the risk of the cost being at the high end, and understanding what you get for the money.
What You Get from Using a Trademark Lawyer
The reason you'd probably want an experienced trademark lawyer include feedback on your trademark approach, professional search, professional completion of the application, and help in addressing any complications in the application process.
Experienced Feedback
According to a study at the University of North Carolina Law School, applications that were prepared by a trademark lawyer were 50% more likely to be approved than those prepared by the business itself. One of the main reasons for this that the trademark is not distinctive enough to establish a brand as unique. Based on their experience a trademark lawyer can give you real-world guidance on the business name, logo, or other trademark to make sure it passes USPTO on the first attempt.
Professional Completion of the Application
The USPTO application is not simple and requires supporting documentation to make it through the approval process. The format of your drawing needs to call out the right claims regarding color, fonts, application to be accepted and provide maximum protection. Your claims can't be too broad nor too narrow. Having crafted numerous applications a trademark lawyer can help make sure all of the documentation related to the application are up to the task.
Help With Complications
A trademark lawyer should be able to help with application complications in 2 ways. First, by doing a professional job in providing feedback on the initial strategy, doing a more comprehensive search, and doing a good job filling out the application and supporting materials, a trademark attorney should be able to help you avoid more complications in the first place than if you had done it yourself.
Second, if a complication does happen and you get a rejection or Office Action sent to you a lawyer is going to be better equipped on how to respond. An Office Action is a form sent out when there is a problem with your trademark application.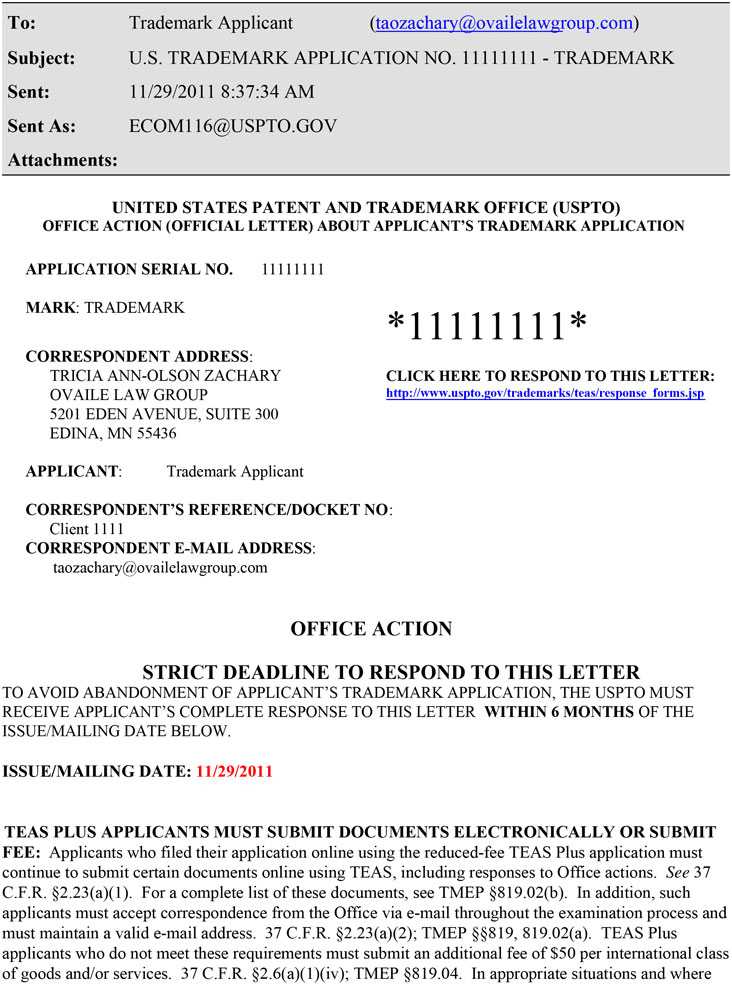 Cost Drivers for a Trademark Lawyer
Generally speaking the trademark costs for a trademark lawyer come in 1 of 2 forms: flat fee + additional hourly fees or just straight hourly fees. In both cases you can expect hourly rates to range from $300 to $400 for a relatively experience lawyer.
Flat+ Costs
Ranges for flat fee trademark legal work can range from $500 to $1,000 or more plus the USPTO fees. The key controlling costs in this model is obviously preventing rework later. That means doing more work upfront yourself such as making sure your trademark is as distinctive as possible. The other driver is communication. The trademark lawyer is going to try and get through the process as quickly as possible. That means the more information you can provide them upfront the better. This can include your trademark strategy, e.g. what classes are appropriate or potential areas of conflict will help them do a better job given a fixed amount of effort.
Straight Billable Hours
In addition to the drivers for the Flat+ model, the straight billable hours are going to be affected by the extensiveness of the trademark search and any complications. Most law firms subscribe to legal search software, such as Compumark, that is going to be more sophisticated than the USPTO's free search tool. So be clear on how extensive you want the search to be upfront. This includes whether you need an international trademark which can push the legal fees from a couple thousand to tens of thousands.
Another cost driver are any Office Actions which might arise. These are hard to predict but the usual amount of time a lawyer spends on responding to an Office Action is 4 to 8 hours. At $400 / hour that means each Office Action is likely to add $1,600 to $3,200 to your trademark costs.
Bottom Line: DIY Is Cheap But Complicated, Hiring a Lawyer Is Expensive but Probably Worth It
So bottom line: registering a U.S. federal trademark costs typically between $225 and $2,000. Based USPTO fees will be around $275 per trademark per class. An online legal service will add around $500 to that or using a trademark lawyer will add around $1,500 to the USPTO fees. Regardless of what method you use, you can keep costs down by having a strong trademark application which means it's not a descriptive name such as Tasty Ketchup, not location based such Chicago Pizza, not generic such as Shoelaces, and not similar to existing marks such as Bob's Greyhound Bus Line.
If you need assistance with your trademark, check out Rocket Lawyer. It offers trademark registration assistance, including expert attorneys who will work with you to draft and file the necessary paperwork. Get a price quote online in minutes, or join its membership program to save on all essential legal services.