How Much Does a Billboard Cost? Pricing & Advertising Tips
The cost of billboard advertising depends on format, circulation, demographics, and impressions. Physical billboard costs average $750 to $1,500 per month in rural areas, $1,500 to $2,000 in small to midsize cities, and $14,000 and up in larger markets. Digital billboards can cost over $15,000, depending on the location.
For businesses looking to advertise on digital billboards and not shell out thousands of dollars, try using Blip Billboards. Blip Billboards offers self-serve digital billboard advertising with no minimum spend or contracts. Your business will be advertised on a rotating billboard for 7.5 to 10 seconds per "blip," and your budget determines how many blips are shown per day. Any business looking for billboard advertising can try using Blip with no commitment.
How Much Does a Billboard Cost?
Billboard Advertising Cost at a Glance
Cedar Rapids, IA

Indianapolis, IN

Orlando,

FL

Phoenix,

AZ

Boston,

MA

Los Angeles, CA

Physical Billboard Cost

$550 to $4,000/ month

$1,500 to $5,500/ month

$800 to $4,500/ month

$1,250 to $4,000/ month

$4,000 to $13,000/ month

$1,000 to $10,000/ month

Digital Billboard Cost

$2,100 to $3,500/ month

$3,000 to $7,000/ month

$1,200 to $3,500/ month

$3,000 to $7,500/ month

$2,500 to $8,000/ month

$6,000 to $15,000/ month

Adult Population

209,658

1,541,706

2,022,512

3,702,685

3,909,472

10,451,934
Additional Billboard Advertising Costs
The billboard rental cost is not the only cost involved with billboard advertising. Chances are, you'll want to hire a professional to design your billboard, which ranges from around $150 to $500 per hour. Then, you'll also need to pay for the cost of materials for the billboard, and you may also need to pay an additional fee for installing your billboard.
Design costs: The costs associated with designing a billboard typically range from $150 to $500 per hour, depending on if you choose a freelancer or a billboard design agency.
Materials costs: Vinyl is the standard material used for physical billboard ads, and it costs around $1 to $1.50 per square foot.
Installation cost: This may be included in your monthly rental rate, but check with your provider to confirm.
Pros & Cons of Billboard Ads
Billboards can be expensive, difficult to read, or inflexible, but may still be beneficial given their potentially high exposure and simple, targeted message. Once you learn how much a billboard costs, familiarize yourself with the pros and cons of billboard advertising before committing to a board.

| Pros | Cons |
| --- | --- |
| Potentially high exposure | Immovable |
| Low cost per impression | Short exposure period |
| Location targeting | Ability to measure effectiveness is a challenge |
| Effective for simple messages | |
| Reach a large, broad audience | |
Factors That Affect Billboard Advertising Cost
Billboard advertising costs are referenced in cost per mille (CPM), or cost per thousand impressions, and are affected by circulation, demographics, and impressions. Together, these factors inform the billboard's out-of-home (OOH) rating, as determined by Geopath, an audience location measurement tool.
A billboard's OOH rating is based on three factors:
Circulation: Circulation is the total volume of traffic that passes the billboard, as derived from transportation authorities. The circulation does not take into account whether passersby see your ad.
Demographics: A billboard's demographics are a breakout by age, gender, and income level of people who typically pass a billboard. Expect to pay more to advertise to people with higher income levels.
Impressions: Impressions are the likely number of people who actually see the ad, based on the size of the billboard, visibility, the speed at which people are passing, and other factors. This is derived from the circulation and the location of the billboard.
Traditional Billboards vs Digital Billboards
Physical billboards have a lot of advantages over digital billboard advertising. Placement of physical billboard ads is widely available because the infrastructure has existed for several decades. Additionally, printed advertisements are not subject to glitches and power outages like digital billboards.

| Traditional Billboards | Digital Billboards |
| --- | --- |
| Typically less expensive | More dynamic ads, which make ads more effective |
| More existing inventory | Better targeting with the ability to display ads during specific hours of the days or days of the week |
| Not subject to glitches | More flexibility as you can update and optimize ads quickly |
Who Billboard Advertising Is Right For
Billboard advertising works best for businesses boosting brand awareness or advertising specific store locations. Billboards located on highways that advertise local businesses are extremely actionable because the audience is already nearby. In addition, billboards are a great way to promote your brand if you don't need immediate conversions.
If you're still on the fence about whether or not billboard advertising is right for your business, consider the following questions:
Does your product pass the eight-second rule? If you can't make your pitch in eight seconds, then billboards are not for you. The stagnant nature of traditional billboards is also ineffective if your message requires interpretation.
Is your product relevant to a mass audience? If your product is only relevant to 10% of the population, you'll waste a lot of money on "unnecessary" billboard impressions. For example, a distributor of vegan food products likely only appeals to the 7% of Americans who identify as vegan.
Let's take a more in-depth look at who billboards are best for:
Building Awareness for a Local Business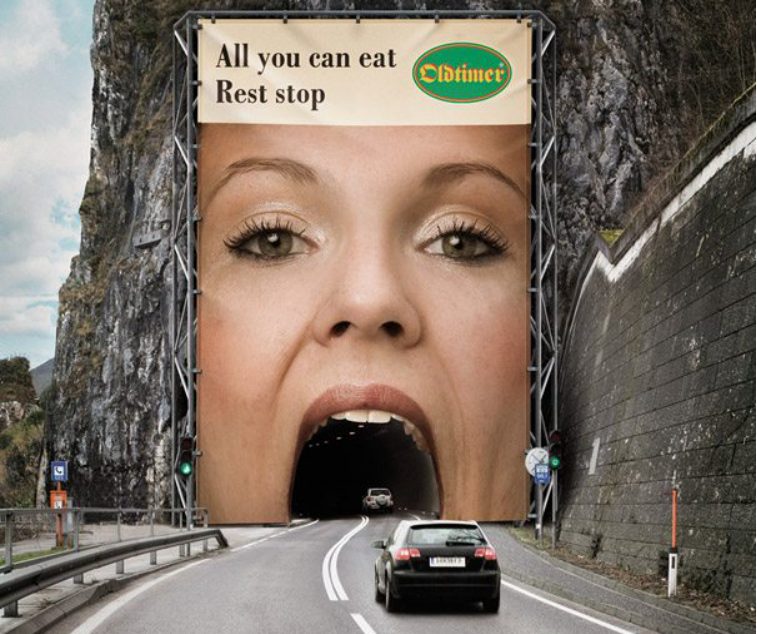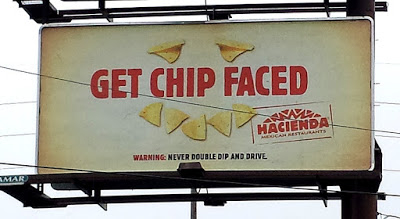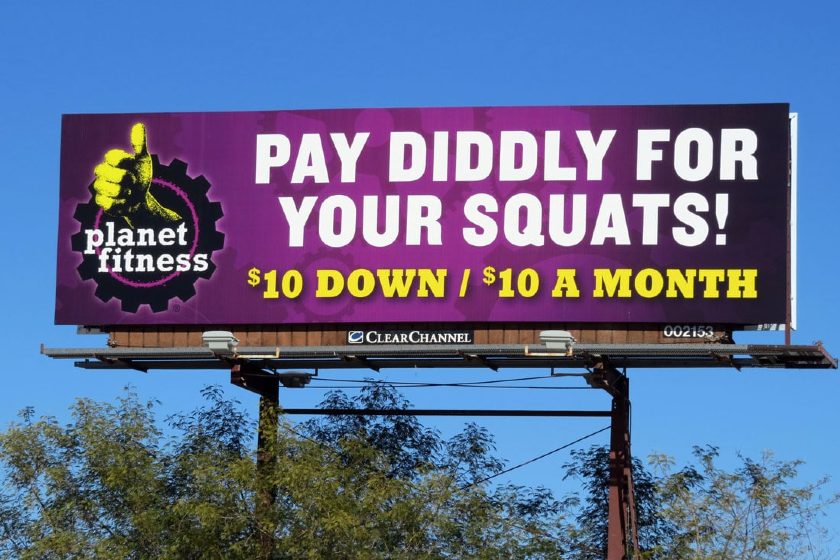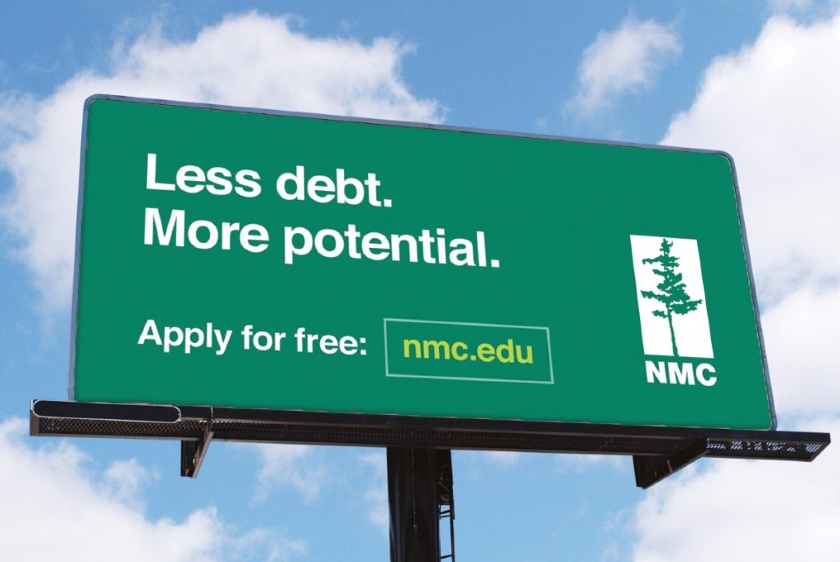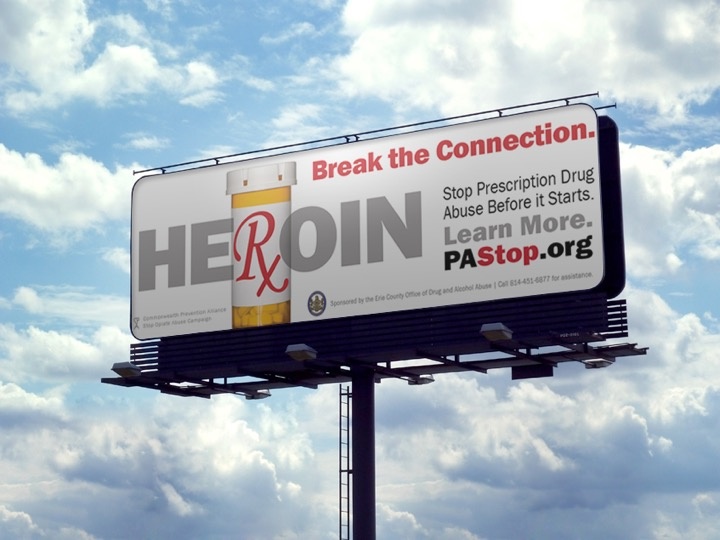 The main benefit of billboard advertising is that you can reach a large number of people within a specific geographical area. This is great for those starting a business or local businesses in general, whose target audience is very broad, yet within one geographic area. For example, everyone eats, so restaurant billboards are effective. However, a local business that offers in-home chefs for high-end clients may not be a great candidate for billboards as it has a narrow audience.
Restaurants and shops
Real estate agents
Law firms
Local financial institutions
Medical facilities
Fitness centers
Location education providers
Home services (e.g., heating and oil, landscaping, construction)
Nonprofits and public service announcements
Keep in mind that not only should billboard ads fit your audience type, but also your marketing goal. Generally, the purpose of billboards is not to convert buyers on the spot, but to boost general awareness of a local business, service, or organization. For some types of businesses, this can lead to a quick sale, but the general outcome of billboards is not to quickly generate leads or convert leads into sales.
Worried billboard ads might break the bank or not sure you want to commit to billboard ads? Try using Blip Billboards, where any business can advertise with any budget—no contract required. With Blip Billboards, your billboard design will appear as a 7.5- to 10-second "blip" on a rotating digital billboard. Your budget determines the number of times your "blip" appears. Get started with Blip Billboards today.
Reminder Advertising for a National Company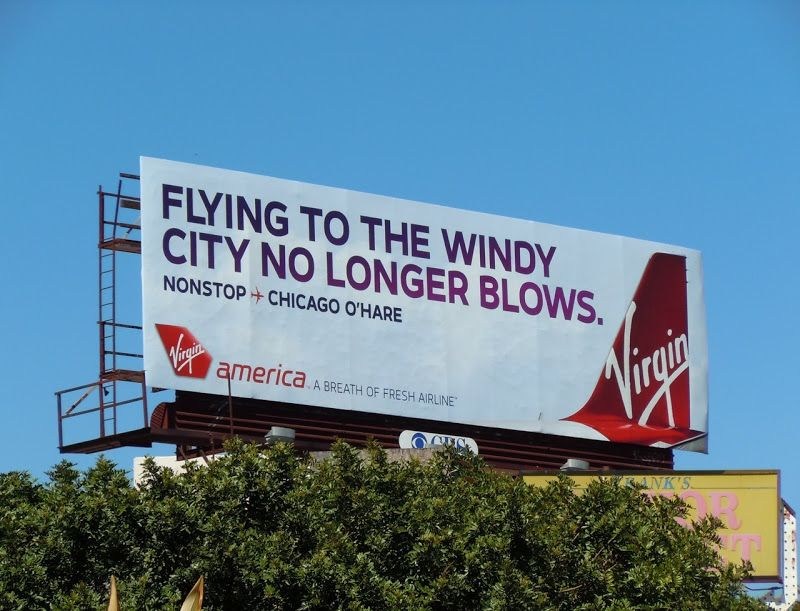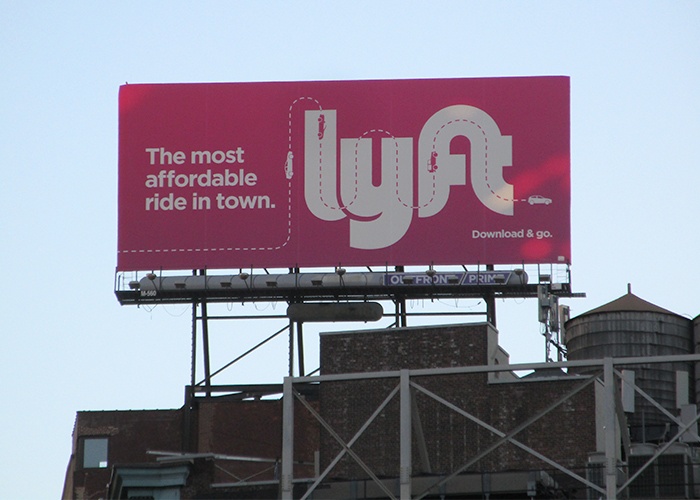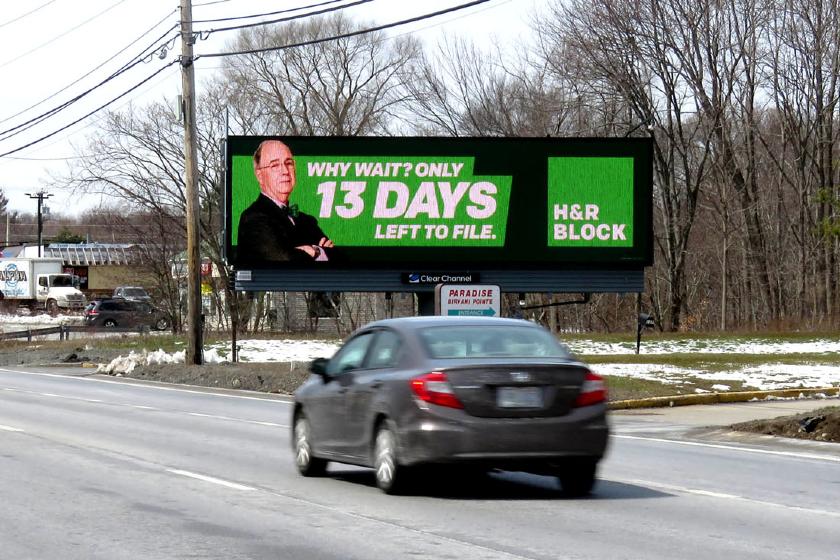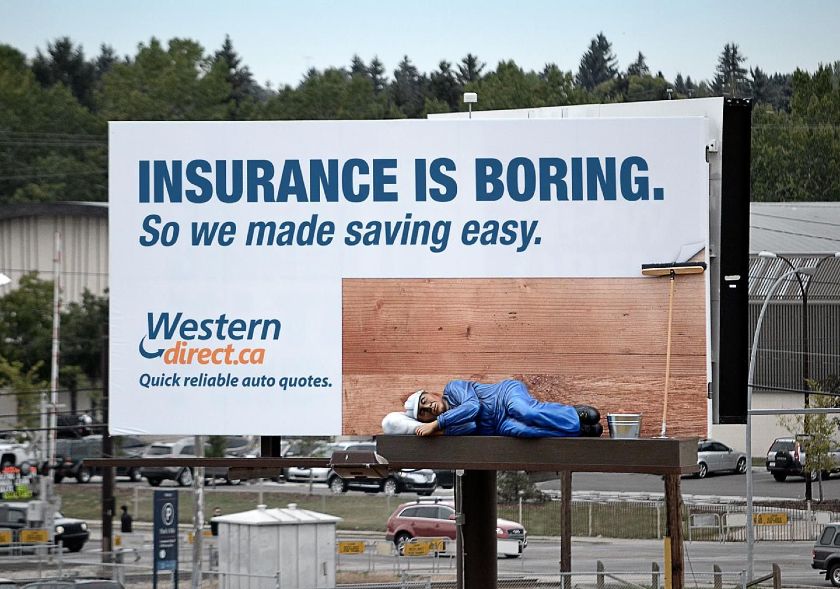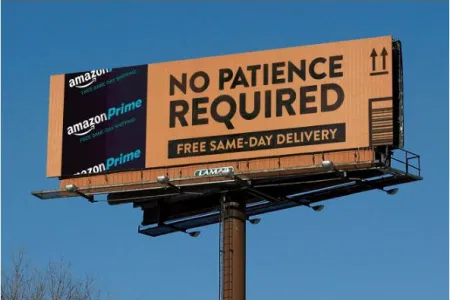 Companies like Coca Cola don't need to advertise. It's not as if anyone has forgotten it exists and yet large, national companies like it spend millions on advertising each year—billboard ads included. Unlike small businesses that typically use billboards to generate awareness (e.g., to let you know that there's some great restaurant in town or new apartment complex coming soon), large companies typically use billboards to stay top of mind, which helps generate more sales.
How to Rent a Specific Billboard
If you've already chosen a billboard location, note the advertising company next time you pass the sign. The company name is usually listed below the image on the structure itself. Some of the largest billboard companies in the U.S. are Lamar, Clear Channel, and CBS Outdoor, but there are many local and regional providers.
How to Choose Your Billboard Location
Billboard location is the most important consideration when choosing outdoor advertisement. Factors that influence the effectiveness of a billboard include traffic speed, proximity of the sign to the road, and traveler destination. If you decide that a billboard is right for your business, evaluate several locations before choosing the one that will target the most potential customers.
The factors that play into the desirability of a billboard spot include:
Traffic speed: People are more likely to see your ad if they're on a congested highway than on a train route where travelers pass at 40 mph. Therefore, you should choose a billboard located on a street with a low speed limit or on a roadway susceptible to traffic congestion.
Proximity of the billboard to the road: The distance of a sign from the road affects how visible it is to passing drivers. For that reason, pick a location that is close enough to the road to be legible.
Traveler destination: Consider whether you're advertising your business to locals or people who are just passing through town. Also, consider whether people are likely to visit your business on the way to or from work.
This type of data is generally available from the company selling the billboard space. However, it's also a good idea to visit the location before committing to billboard advertising. Make sure you analyze where your customer base is coming from and put the billboard exactly where they're most likely to see it.
Pro tip: Consider buying a billboard directly across from your competitors. For example, the McDonald's billboard below is poking fun at Starbucks' sky-high prices.
Frequently Asked Questions
What other outdoor advertising options are there?
Billboards are not the only type of outdoor advertising type—nor the cheapest outdoor advertising option. There are transit ads on subways, buses, and bus stops. Lamppost banner ads are great for visibility from foot traffic. Another form of outdoor ads is mobile ads, which appear on the sides of buses, trucks, and other large vehicles. They are more flexible than traditional billboards because they move with the flow of traffic rather than being static.
How do you install a billboard on your property?
To install a billboard on your property, first look into local ordinances to confirm they're permitted under local zoning regulations. Call your local city or county government to find out how your property is zoned. If consistent with zoning requirements, you can go ahead and construct the billboard yourself. Expect to invest around $2,000 to $10,000 for a standard billboard and $20,000 to $30,000 for a digital billboard.
How do you lease land to an advertising company for billboard ads?
Advertising companies like Lamar and Lang Media actively seek new locations for billboard advertising space and enter long-term leases with property owners for use of their land. If you work with an advertising company, their team will typically handle everything, including construction, client acquisition, and replacing the ad. On average, expect to earn around 40% to 60% of the net revenue yielded by the sign.
Bottom Line
Billboards are a great way to encourage viewers to take action or simply introduce your brand to a broad audience. Billboard advertising cost depends on format, circulation, demographics, and impressions. While vinyl billboards typically cost $750 per month or more in rural areas and $14,000 per month or more in larger markets, digital boards can cost $10,000 per month or more depending on the location.
The cost of billboards can be high and may not target the right customers for your business. To save money and make sure your advertising targets the right audience, check out the direct mailer options at Opportunity Knocks. Postcards are cost-effective and can be tracked to measure lead conversions. Jump-start your mailing campaign today.
You Might Also Like…
Even if you decide to leave your billboard design to the experts, be sure to check out this article for creative ideas and billboard design tips.
Want to generate leads in addition to increasing your brand exposure? Try using another marketing channel in conjunction with your billboard, such as Google advertising.
Learn more about other ways to effectively market a new business.