Consider this: Over coffee break, you blurted out a plumber's phone number to a colleague after they complained of plumbing problems at home. How did you even manage to recall the digits when you've never even used their services? Then, as you drive home that day, you come across a billboard for the plumbing company, and there was the number!
Billboard advertising is effective because they are unavoidable and have great impact. We'll share 15 billboard design tips from the pros below, including advice on the colors and visual effects that can really grab the attention of passers-by. Once you've gotten some inspiration, hire a graphic designer at Fiverr and get your billboard in front of the crowds:
---
1. Use Bike Billboards to Get Bang for Your Buck
---
2. Use an Outrageous Idea & Try Humor
Darren Easton, VP & Creative Director, The Cyphers Agency
---
3. Play with a Local Icon or Copy
---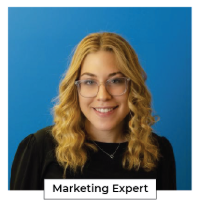 ---
4. Tailor Your Billboard Ad Based on Where the Customer is Driving or What They Are Doing
Yasin Abbak, Co-Founder, Paired Media
---
5. Test How Your Ad Looks From a Distance
---
6. Don't Include a Photo of Your Team
Natalia Luneva, Healthcare Practice & Marketing Consultant, Practice Secret
---
7. Know that Digital Billboard Ads Need More Maintenance
Skye Callan, Business Strategist, MeetGeraldine
---
8. Use Memorable Contact Details
Max Cron, Creative Strategy Director, Online Optimism
---
Gavin Graham, Writer, Fit Small Business
---
10. Dare to Be Quirky to Build Brand Awareness
---
Maggie Aland, Marketing Editor, Fit Small Business
---
12. Make Sure The Text on the Ad is Legible
---
13. Keep Your Ad Simple to Help People Remember Your Message
---
Jeremy Marsan, Editor/Writer, Fit Small Business
---
---
Over To You
While it is challenging to come up effective billboard design, putting in the effort to come up with the perfect piece will generate the biggest payoff. We hope that the billboard design tips above will help get you on the right track.
A big thanks to everyone who shared their tips! Have any more original billboard design tips or ideas? Share them with us in the comments below, we'd love to hear from you!