How to Become a Builder's Real Estate Agent in 9 Steps
A builder's agent is a licensed real estate agent who works for builders and developers by marketing and selling their new construction properties. Learning how to become a builder's agent requires obtaining a real estate license, getting sales experience, and focused continued education. It also entails knowing how to market yourself as a builder's agent and advertising new construction properties that may not yet be built.
Many agents consider becoming a builder's real estate agent the holy grail of real estate niches because there is a lot of opportunity in this sector. New developments and subdivisions equal a steady stream of listings that practically sell themselves, with fewer headaches on home inspection day.
Read along for the nine steps to becoming a builder's real estate agent.
1. Understand What a Builder's Agent is
Builder's real estate agents provide the same services as other agents, but they work specifically with builders who are selling brand-new properties or properties still under construction rather than traditional buyers and sellers buying an already constructed home. Depending on the builder's development, they may work as residential or commercial agents for builders. They list, market, and sell properties for the builder and either work exclusively for them or with other clients.
Builder's agents may have added duties, like presenting a model home to buyers representing the properties to be built with the buyer's choice of finishes. Or, they may sell properties that aren't yet built, showing prospective buyers site plans, blueprints, and architectural drawings.
This type of sale is a little more complicated because it's hard for buyers to envision themselves living there, so the builder's agent must help them visualize their new home and help them stay on budget with finishes. Builder's real estate agents also may spend more on marketing materials, like high-quality brochures, renderings, postcards, mailers, and virtual tours.
Some other duties of a builder's real estate agent include:
Helping buyers arrange the right financing
Knowing if the price is flexible while getting their builder the highest and best pricing
Understanding new construction turnaround times
Helping manage client's expectations about turnaround time
Selling buyers in the community in addition to the home
When you learn how to become a builder's real estate agent, you will have to develop practical organizational skills since you'll be juggling multiple properties and buyers. Some properties may be in different locations, so ensure you have time between showings to arrive early. The builder will be relying on you to handle selling the homes so they can focus on building. Therefore, you must be very responsible and reliable.
2. Consider if Becoming a Builder's Agent Is Right for You
There are a few considerations if you want to learn how to become a builder's real estate agent. Skills that builder's agents typically have are ambition, multitasking, focus, flexibility, and experience at negotiating. You also must consider how busy you want to be. If you're selling homes in multiple subdivisions, you'll need a strategy to manage your time best.
Depending on the size of the construction company and the subdivisions, you could have listings in many locations in your area. If you don't plan to work exclusively with builders, consider your availability for other clients. Also, consider the flexibility of your compensation and your negotiation skills because builders are known for being hard negotiators. They often expect to pay reduced fees since they give you plenty of work.
Is Becoming a Builder's Real Estate Agent Right for You?
Pros & Cons of Becoming a Builder's Agent
When thinking about how to become a builder's agent, weigh the pros and cons. Builder's agents typically have higher incomes due to a steady stream of listings. They also acquire buyer leads for other properties if the prospect doesn't buy the newly constructed home. They also can have fun helping buyers choose finishes for their new homes while staying on budget.
However, while they may have plenty of listings as a builder's agent, the workload can become overwhelming depending on how many homes they're going to sell. In cold climates, work may halt in the winter, and they may struggle to find new clients because they put all their energy into selling the new homes.
PROS

CONS

Higher income potential
Reduced commission rate
Steady stream of business
Long hours and burnout potential
Helping buyers choose finishes
Managing buyer's expectations
Buyer leads for other properties
Frequent open houses
Less marketing on finding seller leads
You may have to sign a non-compete agreement and work with one builder
3. Complete Your State's Real Estate License Requirements
The first step in learning how to become a builder's real estate agent is to get a real estate license. The licensing requirements for becoming a real estate agent working for builders are the same as for a residential realtor. If you're already licensed, feel free to jump to step 4.
There are six steps you need to complete to become a real estate agent. These vary by state, but generally, this is the path to follow:
Research state licensing requirements
Complete an approved real estate prelicensing course
Pass the licensing exam
Apply for a real estate license and pay application fees
Get a background check and fingerprinting
Find a sponsoring brokerage
Each state specifies which courses to take and how many required hours you need. You will learn real estate fundamentals, such as state and federal laws and state-specific information. You will also need to know laws about land boundaries, zoning ordinances, different types of subdivisions, and land development.
Here are a few of the best online real estate schools to help you get started:
School

Best For

Potential real estate agents and brokers looking for bundled course packages with a pass guarantee

Real estate agents who want customizable courses

Potential agents looking for interactive study groups in an online format

Agents looking for top-rated continued education

Key Features

Pass guarantee
Bundled course packages
Multiple course formats

Agent Essentials career resources
Self-paced learning
Customizable continued education

Livestream classes
Interactive study group
Direct access to instructors

Easy-to-use platform
Individual classes or annual membership options
Self-paced and on-demand video

Starting Price

$19.95 to $2,299

$9 to $1,709

$9 to $1,099

$19.95 to $199

Learn More

Use Promo Code: FSB25 for 25% off

Use Promo Code: FSB30 for 30% off

Use Promo Code: Kapfre5 for 5% off
It's essential to find a high-quality real estate school approved by your state's licensing board. Technology makes it easy to find courses that fit most schedules and learning styles. Check out our guide for the 5 Best Accredited Online Schools for Real Estate in 2023 to learn more.
4. Choose Focused Continued Education
Real estate agents must complete continued education between license renewals. Most states offer a mix of mandatory and elective courses. When choosing classes, if available, focus on courses that will help you in your role as a builder's agent.
Some of these may include:
New construction financing
Zoning, subdivisions, and land use regulations
Green homebuilding
Disclosed dual agency
Residential new home sales
In addition to for-credit classes for license renewal, look for other opportunities to advance your real estate career and continue your learning. Familiarize yourself with building codes. Read books about new construction fundamentals. Take a course in time management. Everything you learn about the new construction industry and running a business as a builder's agent will add to your expertise and help you develop your brand.
5. Join Associations & Earn Certifications & Designations
You can join many associations, plus obtain certifications and designations. Doing so is beneficial because many of these also have members who are builders so that you can expand your network. Connecting with other agents in these associations and courses also can help you find experienced mentors and learn from each other. Associations provide networking, education, and professional development opportunities.
There are also non-credit classes, certifications, and certificate programs specializing in real estate education when working with builders. Some of these programs include:
6. Find the Right Brokerage to Work For
If you're not already associated with a firm, you will want to consider choosing a brokerage to work for. If you want to be a residential homebuilder real estate agent, choose a firm specializing in residential real estate. If you're interested in commercial construction, pick one with a strong reputation in the commercial real estate sphere. If you want to do both, work for a firm that also works with residential and commercial real estate.
Interview with a few real estate firms with solid reputations to find a brokerage with the support and resources you need. It helps you gain industry experience while expanding your skills and professional network. Though it varies, the support and resources you need may be sales training and mentoring, a dedicated workspace, and internet access.
For more information on finding a brokerage firm and preparing for your interview, these articles should help:
7. Learn the New Construction Real Estate Market
To sell real estate of any type effectively, you must know your market. When you choose a real estate niche, like being a builder's agent, you must increase your market knowledge since new construction differs from general residential real estate. Evaluate pricing, average days on the market (DOM), neighborhood trends and amenities, and the types of buyers for your listings.
You can find local real estate market statistics by researching closing data in the MLS, through sites like Zillow, and town offices. National and statewide data on new construction can be found through the U.S. Census Bureau, The Department of Housing and Urban Development (HUD), and the NAR.
Consider if the homes are in neighborhoods generally sought after by first-time homebuyers, empty nesters, or the luxury market. This ensures your pricing is based on what your market will bear while getting the best price for your builder-client.
8. Market Yourself & Build a Reputation as a Builder Realtor
Knowing how to market yourself is a surefire way to attract suitable leads and succeed in real estate. When choosing new construction, you must market yourself as the go-to expert to attract builders.
Promoting yourself as the expert is challenging but possible as a new agent. However, if you've sold any new or near-new homes or condos, you can start with those. Condos are great because it shows you know how to sell properties within subdivisions. Some builders may already know you if you've sold their properties as a buyer's agent.
Your education and certifications, designations, and the associations to which you belong should also be presented in your expertise.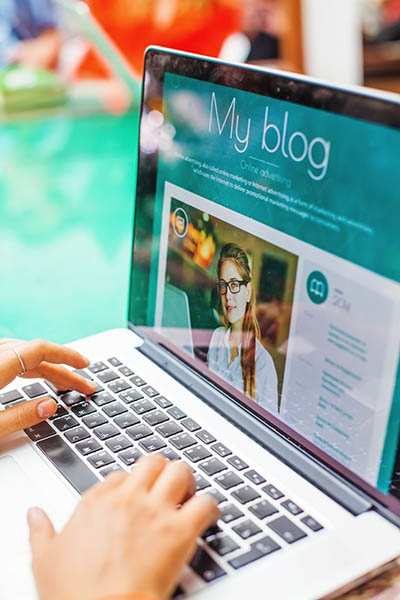 ---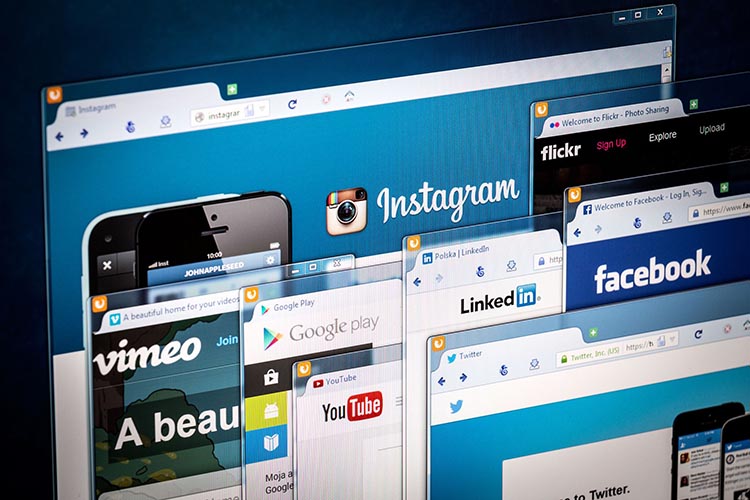 ---
Here are some ideas for marketing yourself as a builder's real estate agent:
Social media: Create business profiles on social media platforms. Ensure your cover photo, text, ads, and posts all position you as a builder's agent.
Agent website: Post blogs, case studies, and white papers, and add a free downloadable with content geared toward builders and buyers of the properties you list and sell.
Brochures: If you're already working with a builder, get brochures about the subdivision and include your headshot and contact information. If you're not a builder's agent, make brochures that showcase why you're the right choice. Include testimonials, sales, education, and designations.
Digital storybooks: If you want to impress a builder, create a digital storybook about you with the same information you'd put in a brochure or listing presentation. Send it to the builder ahead of your meeting.
Headshots and images: Get professional headshots and use them in all your marketing materials so you become a familiar face. In addition to your regular headshots, have fun with photos of you wearing a hard hat, reading blueprints, or standing next to an unfinished home holding a hammer.
Networking: To build relationships, attend professional networking events with real estate and construction trade guests. Follow up with those you've collected business cards from.
9. Generate & Nurture Builder Leads
In addition to marketing yourself as a builder's agent, there are other strategies you can use to connect with builders and ask for their business. Some overlap, like posting on your social media pages, developing a brand, and marketing to the new construction niche. Let's explore a few.
Utilize Lead Generation Software
Lead generation software helps you find, organize, and efficiently nurture real estate leads. You can automate marketing with beautifully designed newsletters and multichannel marketing campaigns via email, phone, and print and manage your leads and contacts.
Market Leader is one lead generation software with client relationship management (CRM) capabilities, marketing automation, and a robust internet data exchange (IDX) website. Its Network Boost software helps expand your network with social media leads in your local market.
Ask for Referrals
To get real estate referrals, tap into your sphere of influence (SOI) and ask for referrals to builders. Don't forget to ask the lenders to whom you bring business, the home inspectors and other tradespeople you work with professionally, your friends and family, and other real estate professionals.
Agents in a different niche market, like commercial real estate, may know residential builders who need an agent. If you're new, ask other builder's real estate agents within your company if you can partner or work with them for the builder. Not only will this help you build credibility, but it also helps the builder's agent with the vast duties of this role.
Pro tip: Request an email introduction to the builder when asking for referrals. It is not a referral if someone says to call the builder and use their name. It's a lead. Getting introduced directly personalizes it and takes it up a level.
Reach Out to Builders & Ask for Listings
The ideal time to reach out to builders is in their planning phase. You can also contact builders directly, but ask if they're already working with an agent before discussing anything else. If they are, politely thank them for their time and move on. If they're not already contracted with an agent but are not interested at this time, tell them you will check back in within a month and make sure you follow through.
If you notice subdivisions with vacant lots or new homes that aren't selling, figure out why they're not and devise a solution. The best way to reach out is by cold calling. Tell them you noticed the vacant lots or houses aren't selling and ask if they'd like to know why. When they say yes, tell them you have the solution and ask for an appointment.
You can also look for builders with expired listings and For Sale by Owner (FSBO) properties with a tool like REDX that mines for these property types and can get property owner information from locations you target. It provides names, phone numbers, addresses, listing data, tax records, and more at a low monthly rate.
Keep Communication Channels Open
Once you've found builder leads, you must keep in touch with them so you're top of mind when they start a new development. A brief check-in email is an excellent way to stay in touch. You can encourage them to sign up for your weekly newsletter or information emails, where you share the latest developments in new construction sales.
It's easy to let communication drop when you're busy. Time passes quickly; before you know it, months have gone by without staying in touch. Fortunately, many automation tools can schedule and send personalized emails to whomever you choose, whenever you choose.
Constant Contact's email automation also lets you automate your social media posts from the email scheduling platform, saving you time. You can schedule multiple posts to multiple platforms and receive new insights with detailed reporting.
Tips for Builder's Real Estate Agents
Now that you know how to become a builder's agent and how realtors get listings from builders, we've provided these four additional tips below to prepare you for becoming a builder's real estate agent.
You won't be the first or last real estate agent trying to figure out how to get listings from builders. Still, you can stand out from the masses by finding the builder's pain points and providing solutions. Often, the most significant pain point of a builder is time. Builders are busy, so show them during your listing presentation how to save them tons of time by turning over their listing, selling, and closing transactions to you.
Be detailed and specific in your problem-solving plan. Instead of saying you'll put the listings in the Multiple Listing Service (MLS), mention the sites it will also be syndicated on, like Zillow and Realtor.com. If you plan to host an open house, say how often and when. Also, give details on how you will handle everything, from listing to post-closing.
---
You don't want to drop your commission rate to get listings, but you do need to remain open and flexible. The builder is saving you time finding new listings and helping you save money you'd spend to generate seller leads. You should have a prepared listing presentation before the meeting with builders, including compensation.
Provide a seller's net proceeds sheet to the builder to show how much money they will make from each sale with your current fee. Net proceeds are the money left over from the sale after deducting the seller's expenses. If the builder lowballs your fee, listen to the reasons. Depending on the current market, the builder's expenses, and the number of listings the builder will provide you, their request for a reduced commission may be justified.
---
Don't be afraid to spend more on high-quality marketing materials for your builder listings. Your marketing has to shine since properties may be under construction, so you want them to convey what the finished product will look like. Buyers should be able to imagine living there so the extra effort will pay off.
Use your social media platforms, and create lead and landing pages that direct traffic to your listing website, where buyers can preview the different styles of homes in the subdivision, explore fixtures, and schedule showings and open house check-ins.
Learn how to use keywords in your descriptions and property information so the search engines pick it up and get your listings in front of more buyers. Choose keywords that buyers would search for. Some are obvious, like "three bedroom, two bath condos in the Lakes Region," but don't forget keywords like "waterfront" or "water views," if applicable. Consider what you would type in a search if you were looking for your listings.
---
Semrush is a leading search engine optimization (SEO) and marketing tool to help improve your online visibility and give you insights into organic traffic, the difficulty of your keywords, and competitor sites. It offers generous free trials that allow you to use the tools so you can see what they can do for you. The best benefits are derived from the paid version, though. Check it out.
Working as a Buyer's Agent
You may have sold a few new construction properties working as a buyer's agent for clients not associated with the builder. However, because you've been successful in getting the properties sold, the builder may be familiar with your work and appreciate you bringing them business. This presents an excellent opportunity to approach builders and ask them if you can represent a few of their properties or entire developments as their agent.
If you are successful at this, you can choose to be strictly a builder's agent or continue to represent both the builder and outside clients. Make sure you don't lose sight of your responsibilities to your buyers in trying to impress the builder. If you're honest, hard-working, and fiercely represent your buyers, this will make a stronger impression than trying to win the builder over.
Frequently Asked Questions (FAQs)
Realtors get listings from builders by developing their brand, gaining experience through listings and sales, building relationships with trades and real estate professionals, and reaching out to builders. A primary strategy to get listings from builders is to sell the new construction property as a buyer's agent. This gets your foot in the door and helps you earn your mettle.
---
Marketing a new construction development differs from existing houses since the homes may not be built yet. If a model home exists, have professional photos done and write detailed listing information for ads, the MLS, other real estate sites, and print materials. If no model exists, you can use the sketches, renderings, and 3D floor plans of similar-style homes. Paid ads on Google and social media toward a targeted audience, exclusive listing websites, and open houses also work well.
---
Residential real estate is the fastest-growing construction market in the U.S., reaching $910 billion in value in 2022. It is expected to see some decline but will remain above its rates in 2017 and 2007. There is still a demand, making a great niche for residential real estate agents.
---
Bottom Line
Many agents have wondered "What does it entail to become a builder's agent?" and "Exactly how do realtors get listings from builders?" It starts with getting a real estate license and getting experience in the field, marketing yourself as a builder's agent, and generating builder connections. Although it can be a challenging real estate niche, there is a ton of opportunities for income, stability, and expansion as you continue to discover how to become a builder's real estate agent.