The right website colors can improve legibility, site visitor experience, and brand recognition. Although choosing a website color scheme may seem intuitive, there is a strategy behind it that includes understanding color concepts, determining your brand's identity, and exploring color palette tools. With this information, you can confidently choose the best color scheme for your website.
If you're working under a strict deadline or want to figure out your website color scheme without doing the heavy work, you can find website color palette services on Fiverr. For as low as $5, a color expert professional will give you custom color palettes for your brand and website.
1. Understand Basic Color Concepts
Ultimately, when making a small business website, design success is rooted in understanding how people may perceive it. Learning color concepts such as color theory, color schemes, and the psychology of colors allows you to choose the best option to communicate how you want your brand to be seen.
Three color concepts that are essential to understand in order to build a strong brand identity visually include color theory, color schemes, and color psychology. We review them in detail below.
Color Theory
Color theory is a set of principles that guide the use of color. Often used by designers, color theory provides a logical structure that can be used to create harmonious and meaningful designs. Although the use of color theory is prevalent today, it might surprise you to learn that color theory is based on a systematic and scientific approach to human perception dating as far back as the 1600s.
The color theory was developed by Sir Isaac Newton. He was the first to study the science of colors by experimenting with prisms and sunlight. From there, he was able to define colors as human perceptions of wavelengths, which led to the visible spectrum of color.
Newton categorized these visible colors into three groups:
Primary colors: Red, blue, and yellow
Secondary colors: Green, orange, and purple
Tertiary colors: Red-orange, yellow-orange, yellow-green, blue-green, blue-violet, and red-violet
These colors make up the color wheel. The primary colors cannot be created by mixing any of the other hues. The secondary colors are created by mixing the primary colors, while the tertiary colors combine a primary and a secondary color. Artists, designers, and other creatives use the color wheel to develop color palettes.
By splitting the color wheel in half, you can see the separation between warm colors and cool colors. Both are associated with specific feelings, impact, or culture, which are discussed further under color psychology below.
Color Schemes
Color schemes are a combination of colors derived from the color wheel. Just like how individual colors convey meaning and personality, the relationship between each color also conveys a message. Although several website color schemes are used in a design, these top four color schemes are worth discussing to help inspire your website colors.
Monochromatic color schemes use varieties of a single color. It creates a strong sense of visual cohesion and allows the content to shine on its own. Using a monochromatic color scheme is also easier for designers, with less room for error.
A monochromatic color palette is usually made up of three to seven variations of the base color. The variation comes from different tints (base color lightened with white), shades (base color darkened with black), and tones (base color dulled with gray).
---
Complementary color schemes use colors that are on the opposite sides of the color wheel. It attracts attention by using the sharp contrast between two complementary hues or focusing viewers' attention on a specific subject.
Because using the complementary color scheme will result in the combination of a warm color and a cold color, it can be challenging to avoid a visual clash in design. To counter this issue, choose a dominant color and use the other hue for accents. Also, aim to explore different shades, tones, and intensities.
---
Analogous color schemes use colors that sit right next to each other on the color wheel. This is often used to create a sense of visual progression, using colors to instruct the viewer where and how to take action. Analogous colors are also used to create calming, appealing designs with minimal contrast.
An analogous color scheme uses three adjacent colors on the wheel. This usually results in a low-tension color palette, often seen in nature. In the three colors chosen, choose one color to dominate the design, one to support the dominant color, and one to be your accent color.
---
Triadic color schemes use three colors that are equally distanced from each other on the color wheel, creating a triangle. One of the most vibrant color schemes, triadic colors have strong contrast that is best for bright and dynamic content.
Triadic colors can overwhelm the viewer, so it is important to subdue the other two colors by experimenting with vibrance, tints, and shades. The visual contrast of the triadic color scheme can make your website pop as long as you can find the right harmony to it.
---
Color Psychology
The foundation of color psychology is that colors affect humans on an emotional level. Color psychology delves into feelings, emotions, and ideas evoked by using certain colors. As people view colors, they consciously and unconsciously associate them with different meanings, influencing their actions.
Here are a few examples of colors and the general associations that go with them:
Yellow: Youth, happiness, creativity, and optimism
Blue: Trust, peace, confidence, and security
Red: Passion, energy, love, and power
Green: Health, nature, wealth, and abundance
Orange: Comfort, fun, warmth, and positivity
Purple: Relief, luxury, sophistication, and royalty
Pink: Gentleness, femininity, sweetness, and playfulness
Black: Mystery, power, elegance, and luxury
White: Cleanliness, sophistication, purity, and simplicity
2. Determine Your Brand Identity
Color is a critical visual component of brand identity. In fact, color alone accounts for up to 90% of a consumer's first impression. Since your business website will be the home of your brand online, it should effectively convey your brand identity.
Once you've got a good grasp of different color concepts, now would be an excellent time to bear down on how you want your brand to be perceived. The first question is if your business already has an established color scheme. If yes, these colors must be incorporated into your website color scheme.
Next, look into the products or services your business offers or the industry which your business falls under. It helps to find the most commonly used colors for large companies within the same niche as they have already put in the resources to find effective color schemes for website design. You can use this as a guide on how to pick a website color scheme that will fit your brand.
3. Explore Relevant Color Tools
Even with all the information on the science of color and branding, people can still find it difficult to pinpoint colors for their website. Using a color tool makes this process faster and easier. Without a color tool, it would likely take a few tries to jump between certain color schemes until you find one that suits your brand characteristics and is implemented in the website the way you want.
Numerous color tools are designed to create color schemes for websites, but these three tools provide a good mix of functionality and ease of use.
Adobe Color is arguably the most popular color tool for choosing website color schemes online. It syncs with the Adobe Creative Cloud and allows users to share or create color schemes for free. You can set a color scheme or color harmony rule to ensure the generated colors are visually appealing.
This tool comes with a robust community of creatives who share color palette inspiration and trends. Its best features include an automatic color wheel that calculates color scheme examples, an extraction tool to generate color themes or gradients from an image, color-blind safe checks, and a contrast checker.
---
Coolors is an equally impressive color tool although it functions differently. The website generates random color palettes whenever you hit the space bar button, and you lock the colors you want to include in the palette.
Similar to Adobe Color, you can also extract a color palette from an uploaded image or simply select a color you have already decided on in the color inspector. Other notable features of Coolors include an adjusting tool for the color palette's warmth and saturation, an export option that allows you to share your chosen color scheme with a link or other formats, and a collage tool that creates collages from your photos and palettes.
---
Although Colorspire does not generate website color schemes automatically based on color theory, what sets it apart is that it shows the chosen colors in a web page layout in real time. Unfortunately, current browsers no longer support Flash content, so its color wheel isn't available anymore.
Still, Colorspire makes choosing website colors more efficient, even without the color wheel. You can use the color picker to add colors to your color scheme designer or use the random option to skim through different color choices. The color scheme designer will then automatically preview your colors in real time to see how well your color scheme works.
---
4. Choose Main, Secondary & Accent Colors
This step marks the beginning of your decision phase. With the color concepts, branding, and tools ready, you can now put them into practice and create a website color scheme for your business. So that you have enough options to make your site's design stand out visually while remaining cohesive, choose at least three colors: the main color, a secondary color, and an accent color.
The main color generally makes up about 60% of a website design. Choosing the main color relies heavily on the color concepts discussed above. What color best conveys your brand personality? What type of feelings do you want to evoke when people land on your website? Is there a color that best embodies a meaning similar to what your business is all about?
---
The secondary color usually makes up 30% of a website. The color schemes discussed above are the best basis for choosing the secondary color. Each color scheme can be used for different purposes, from showcasing dynamic content to creating a sense of calm. Find which one suits your business the best, or use a color tool to compare these color schemes to your main color.
---
The accent color often makes up 10% of a website design. It's usually limited to small design elements like separators, subheadings in the text (e.g., H3, H4, and so on), and action-oriented components like buttons.
---
Examples of Website Color Schemes
Before putting your newfound knowledge of color into practice, explore these existing website color schemes and scope out the competition to help perfect your process. We made sure to compile the best website color scheme examples from actual small business websites. Use this list to your advantage to find your brand's ideal color scheme.
A blue website color scheme is one of the most versatile choices since it can represent an array of positive associations. It is primarily used to inspire feelings of trust, so we can find this color scheme among different niches—most notably, social networks, food, healthcare, and other services.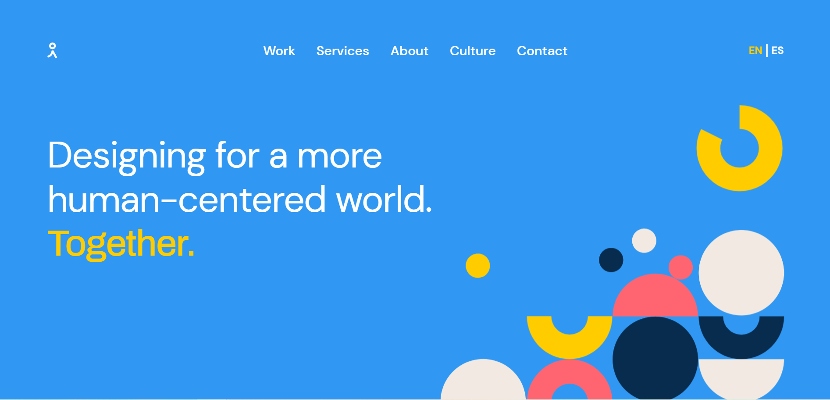 ---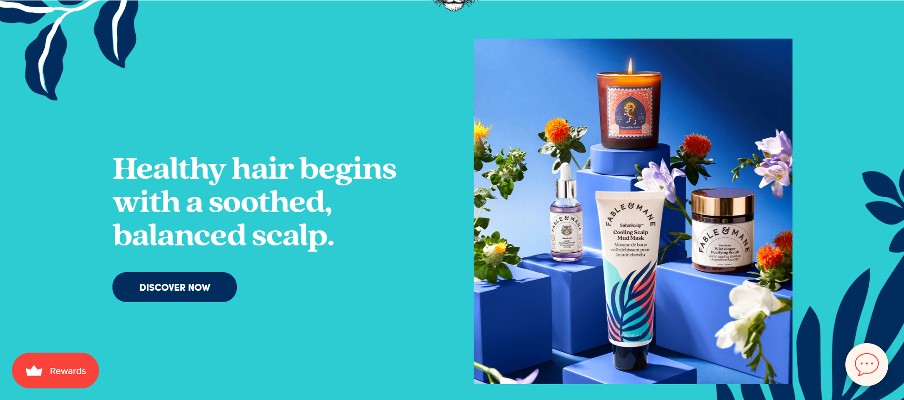 ---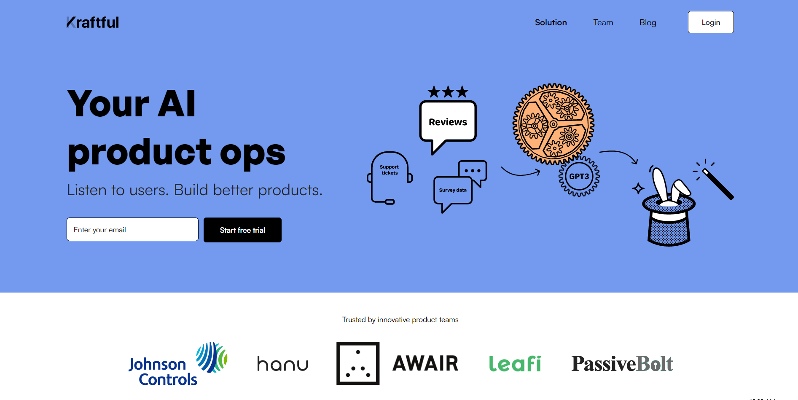 ---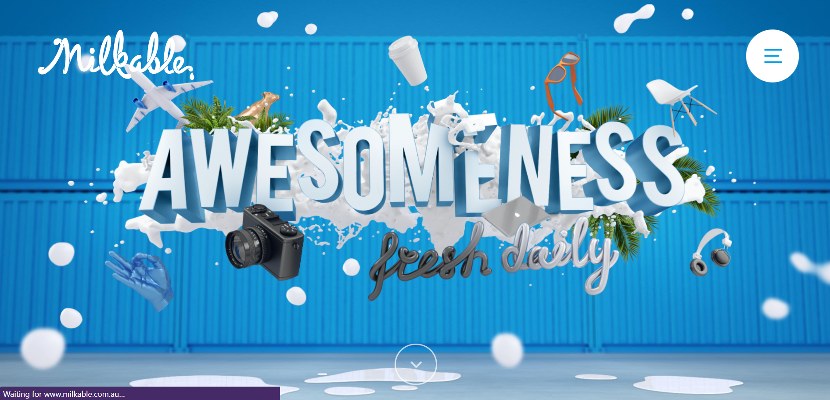 ---
---
Green color schemes are a go-to for healthy and sustainable brands. The color green is strongly associated with nature and abundance, so it makes sense to use it as the primary color of websites whose brands revolve around those ideas. It is also used for businesses that want to lean into an image of financial stability since green is the color of money.
For these reasons, brands commonly use green color schemes ranging from food or drink businesses and health and wellness services to banks and legal or financial services.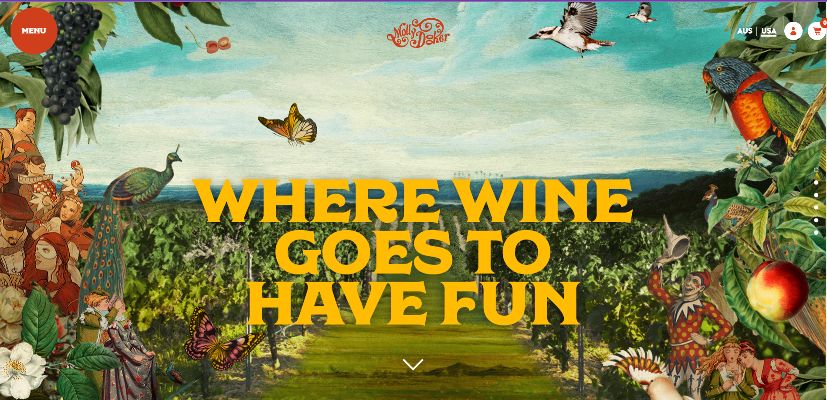 ---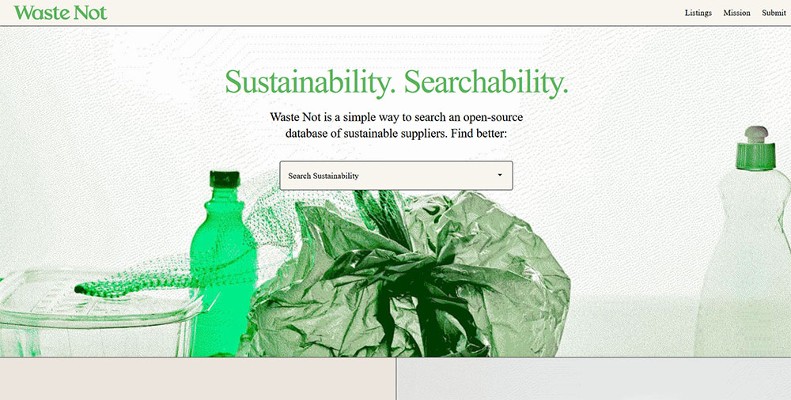 ---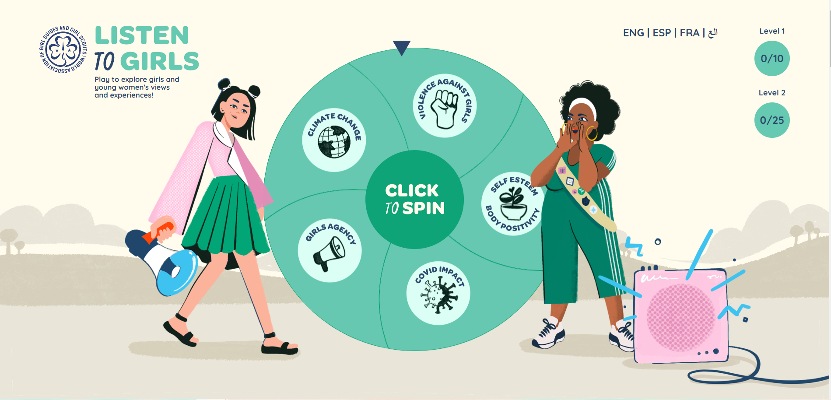 ---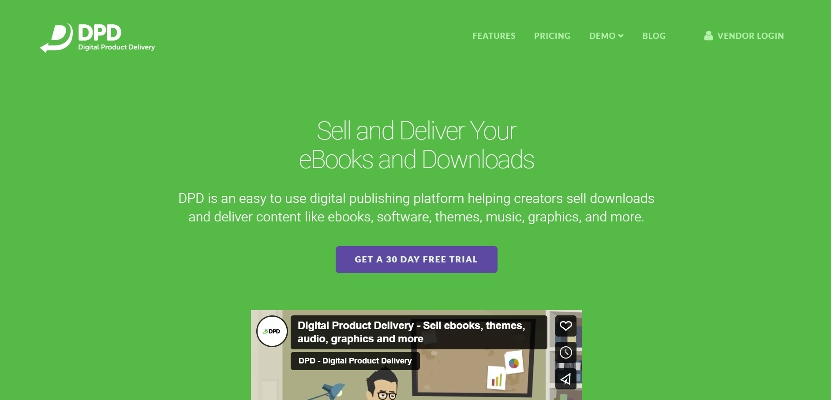 ---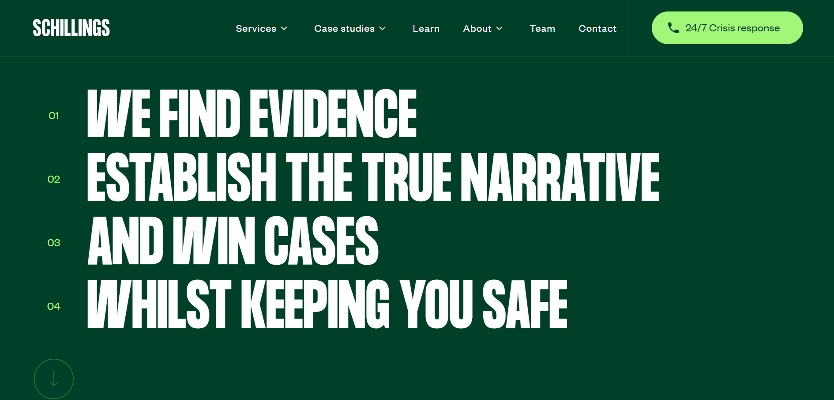 ---
---
Red color schemes usually create bold, striking, and personable websites. The color red inspires intense feelings such as passion, energy, and power, so it is a great option for brands that want to make an impact with their websites. Red color schemes are popularly used by businesses in creative industries or high-energy brands like Coca-Cola.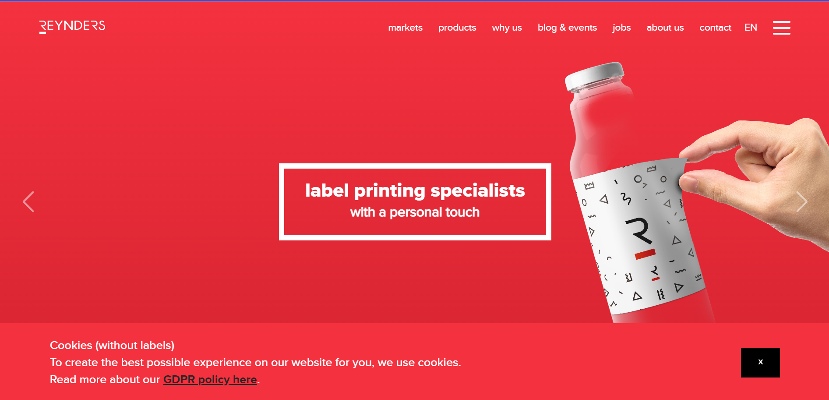 ---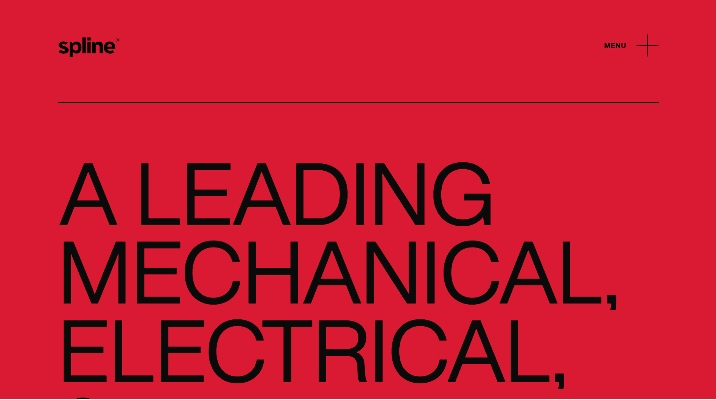 ---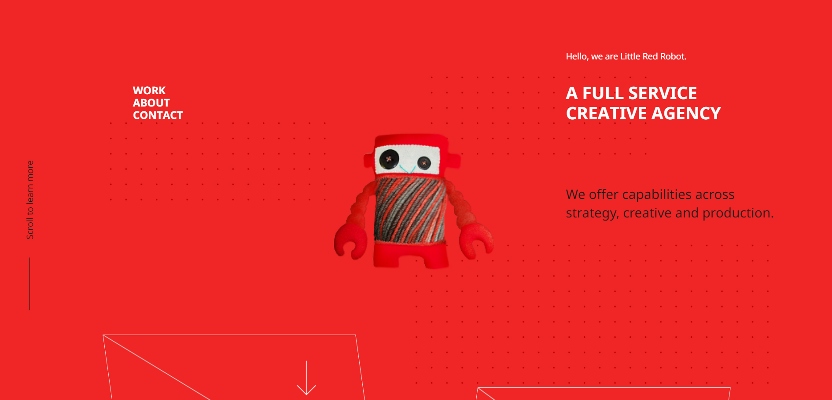 ---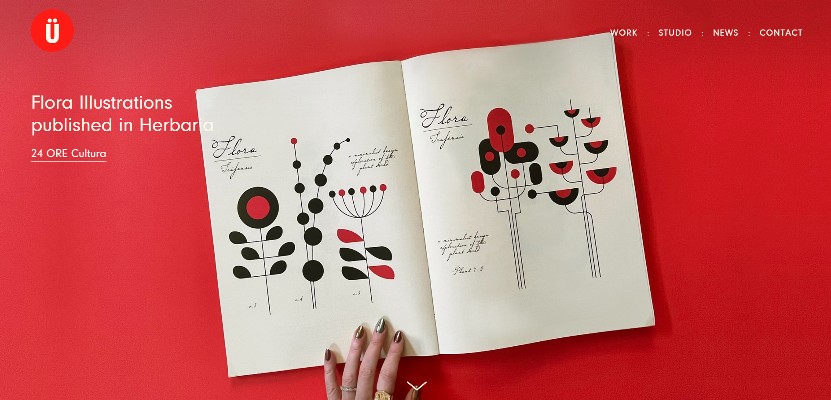 ---
---
Yellow is the color of youth and optimism. Website designs that use a yellow color scheme often pair it with playful energy, such as bright or lively graphics. Because of the feelings that the color yellow can stimulate, it is often used by leisure brands and quick-paced industries like McDonald's or Best Buy.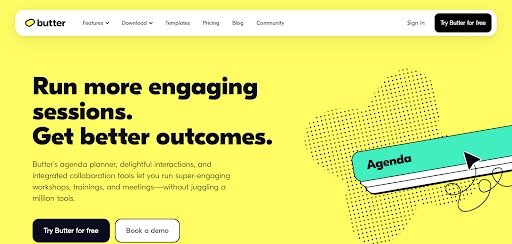 ---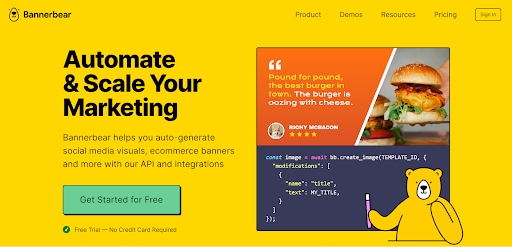 ---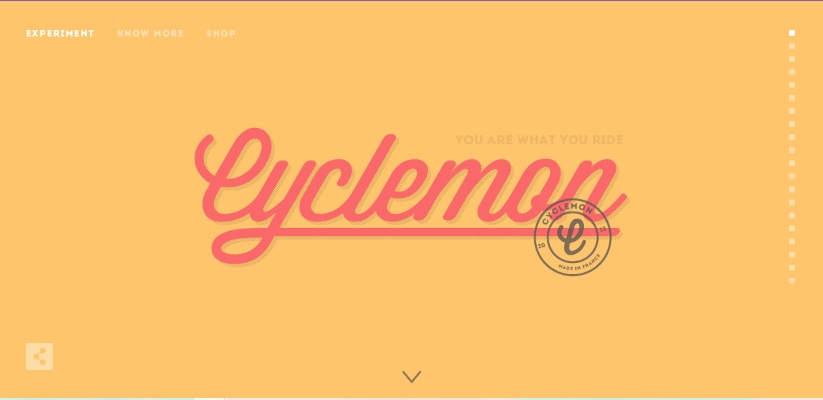 ---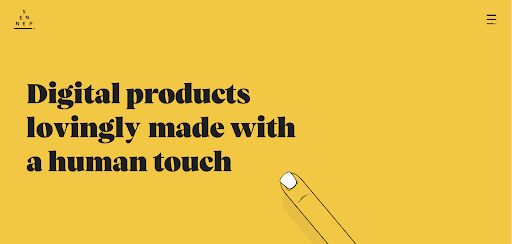 ---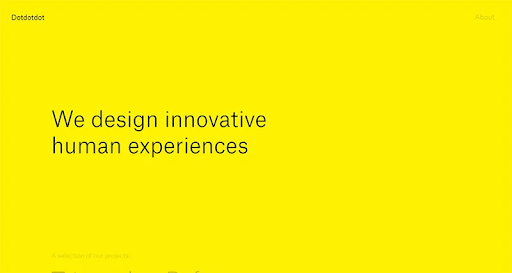 ---
---
Websites that use an orange color scheme tend to radiate warmth and a sense of comfort to its users. A wide range of industries, from food and supplements to creative services, can benefit from tapping these associations. Orange is also often used to give the impression of affordability, making it a good choice for mass-friendly products.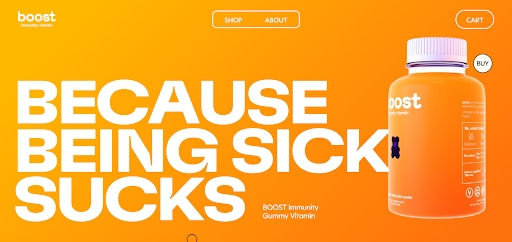 ---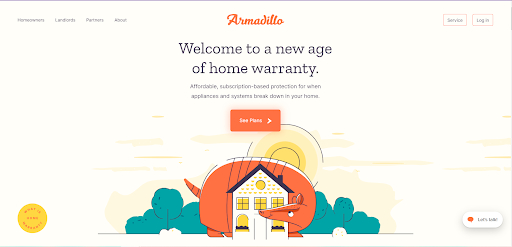 ---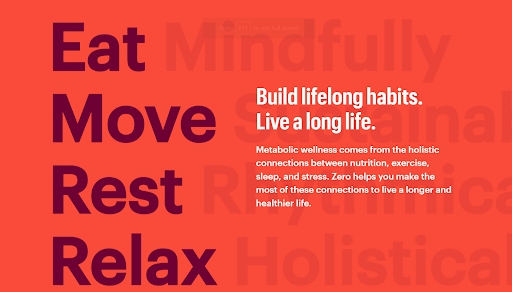 ---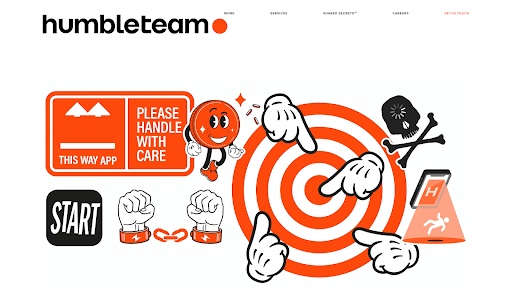 ---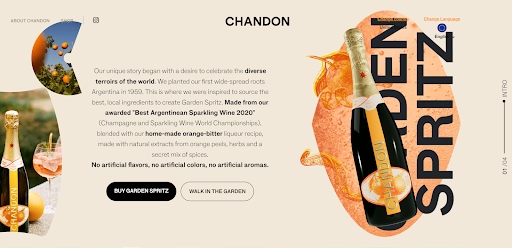 ---
---
A different approach to take in how to choose website color schemes is not focusing on a single main color. This can give a brand more flexibility in using colors to promote ideas more suited for their business. At the same time, a multi-color website color scheme can set your design apart from other websites. This color scheme is often used in the arts and creative industries to make a lasting impression.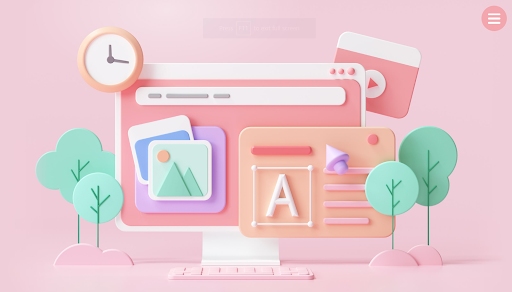 ---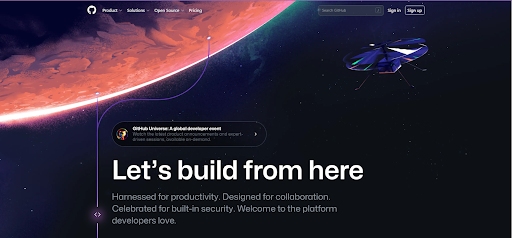 ---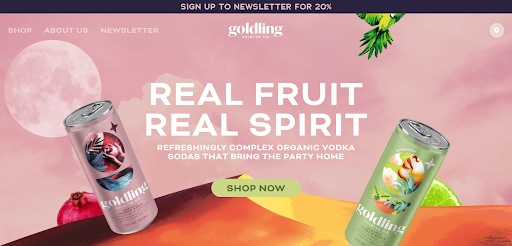 ---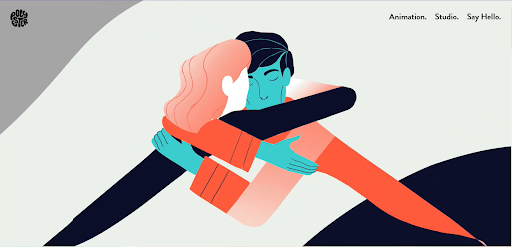 ---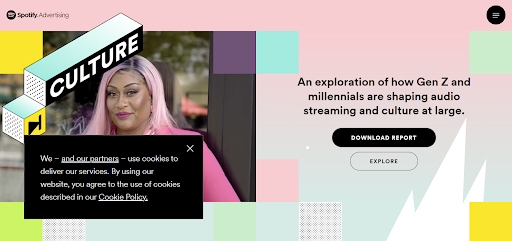 ---
---
Try out these other vibrant color combinations that small businesses use to elevate their website design. You can use these color schemes for your own design or pick colors that resonate with your brand and put the missing pieces together to make them more tailored to your brand identity. Businesses that like to use vibrant color schemes and contrasting hues usually have a more specific target audience.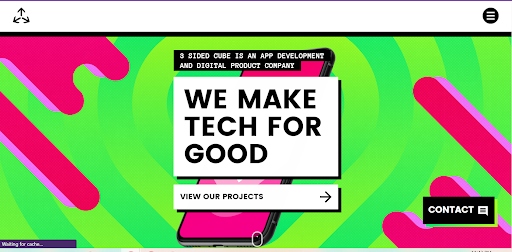 ---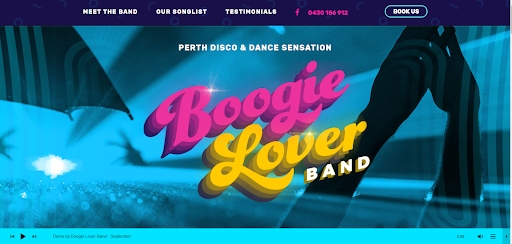 ---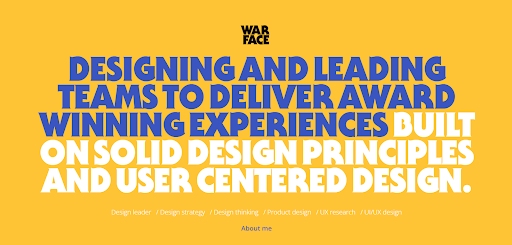 ---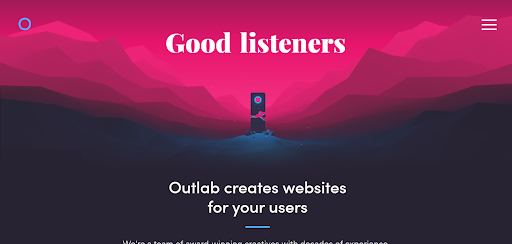 ---
---
---
Ready to build your website? Check out our list of the top website builders, starting with Wix. Wix simplifies the process of choosing colors with hundreds of premade templates to pick from and easy-to-edit, site-wide color theme settings.
Frequently Asked Questions (FAQs)
How many colors should a website have?
It is ideal to have three colors in a website color scheme so that they can be used strategically in the website design. The 60/30/10 rule is a popular guideline for creating a good business website. In essence, it uses a primary color for 60% of the website, a secondary color for 30%, and an accent color for 10% of the website design. If three colors don't seem enough, try to experiment with different variations of the same hues.
What is a good website tool for choosing color themes?
Adobe Color is one of the most popular and effective website tools for creating and sharing color themes. It has various tools that break down color theory and guide users to create perfect color harmonies. There is a rich community of designers and creatives who share website color schemes and inspiration with Adobe Color, all for free without a subscription.
What is the best background color for a website?
White is the most popular background color for websites. It works well with any other color you may use on your website, makes reading content on the page easier, and is generally free of distractions. With that in mind, there are also plenty of neutral colors that can be good alternatives as a website background color.
Bottom Line
Color is a crucial aspect of web design and branding, so choosing a website color scheme requires intent and strategy. By understanding the intricacies of color, you can make an informed decision to communicate the brand message and site visitor perceptions you want to convey.
For affordable help picking colors for your website, turn to graphic design, branding, and web design experts at Fiverr. With pricing starting as low as $5, you can get expert help building a color scheme for your website, branding, and all of your small business' marketing materials.