iNCOM Review: Is It Right for Your Real Estate Business?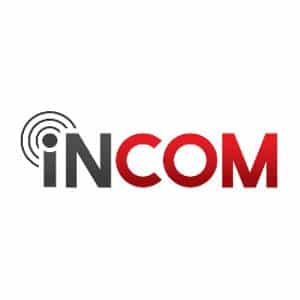 What We Recommend iNCOM For
iNCOM's standout features are the custom website and real estate landing pages designed to capture and nurture leads and its specialized lead management and follow-up tools. Beyond lead generation, the platform provides agents with analytical tools to better understand website visitors' behavior. Additionally, iNCOM's training and support ensures agents maximize the platform features to foster business opportunities and be more successful in real estate.
Who iNCOM Is Good For
A growing real estate office: iNCOM's brokerage and office plan has tools specific to growing a team. It includes features that assist with recruiting efforts and managing multiple team members, such as an agent intranet and agent roster. In fact, iNCOM is on our list of the best real estate lead generation websites for its ability to generate leads for your entire team.
Agents and teams with limited marketing staff: iNCOM has native features to create newsletters, online postcards, and preset drip email campaigns to lessen the manual work out of creating such materials and workflows. Email marketing also comes with detailed tracking to gauge your contact's interest in your content, which makes it an effective tool for new real estate agents who may not yet know which approach will work best.
Agents who want to drive real estate leads from social media: iNCOM connects with more than 250 social platforms. Utilize your website content on social media for a larger reach and to drive traffic to your website to increase conversions. This, as well as the website and landing page building features in iNCOM, make it one of our top real estate website builders.
Who iNCOM Is Not a Good Fit For
Agents who can't commit for the long term: Although iNCOM provides a 30-day money-back guarantee, the nature of the platform's tools requires time to get up and running, as well as an additional setup fee. Agents who are not ready to commit long term or who want to try software risk-free before doing so may prefer Placester, which is one of the top real estate lead generation companies.
Deal management: The iNCOM platform does not provide a solution to manage office deals for financial reporting and projections. Propertybase's back-office tools include transaction management with their CRM, making it one of the best real estate transaction software platforms.
Agents looking for robust CRM reporting features: iNCOM provides website analytics, but the CRM may lack in-depth reporting features to understand sales pipelines, performance, and so on. For more data-driven reporting, check out the customizable visual reporting features in Pipedrive. Alternatively, if you're looking for a free solution, check out our list of the best free CRMs for real estate.
iNCOM Overview
PROS

CONS

No long-term contract required (although it takes time to get the system up and producing leads)
Online marketing priced separately and not included in plans
Online training videos available for guidance
Semi-custom websites cost extra
Premade website content available
Depending on your state, iNCOM may not currently work with your real estate board
Free lifetime product upgrades
No live chat support via website
White-labeled listing features sheet
TV display feature only available with office and brokerage plan
iNCOM Pricing
iNCOM pricing is broken into two plan categories. iNCOM's Agent Plan is geared toward individual agents and small partnerships with limited back-office features, whereas the Office and Brokerage Plan include features to support a larger team with tools to help streamline internal communication. All packages include the CRM, a website with access to design themes and customization, tools for generating real estate leads, and search engine optimization (SEO) tools to help drive traffic to your website.
Each plan also includes lifetime support from the iNCOM team. They provide monthly training seminars, on-demand training videos, news alerts, and phone and email support.
Plans

Agent Plan

Office & Brokerage Plan

Who Plan Is Best For

Individual or small teams needing marketing support

Large teams needing internal agent communication tools

Setup Fee

$249.95

$350.00

Monthly Pricing

($/User/Month)

$49.95

$68.95

Team Pages

✓

✓

Content Manager

✓

✓

Website Designs

✓

✓

Widget Application

✓

✓

Events Calendar

✓

✓

Mobile-friendly Website

✓

✓

Social Media Integrations

✓

✓

Website Language Translation

✓

✓

QR Code Generation

✓

✓

Website Themes

✓

✓

Virtual Tours

✓

✓

TV Display

✕

✓

Website Back-end Office

✕

✓

Agent Material Subscription

✕

✓
iNCOM Add-ons
ReCall Marketing: ReCall Marketing retargets website visitors with display ads to drive traffic back to your website. Pricing starts at $45 per month for 10,000 impressions a month.
Custom real estate landing page: A branded or unbranded real estate landing page to market your business with lead integration directly into the CRM. You can select a landing page for $299 plus $29.99 per month for hosting. Add pay-per-click marketing and remarketing to the landing page starting at $125 for campaign setup plus a $100 per month management fee.
Google Ads: A marketing team assists with determining the best keywords to boost your website traffic through Google Ads. The monthly management fee starts at $100 per month plus a predetermined Google Ads budget.
Facebook Ads: For $100 a month plus the cost of your monthly ad spend, iNCOM's marketing team will design, create, and manage Facebook ads to target buyers and sellers.
SEO marketing: Search engine optimization (SEO) allows your website to appear higher on the front page of search engine results for a greater probability of attracting a website visitor. Agents may receive an SEO package quote depending on the selected keywords and your location. The pricing package will include a setup fee and a monthly fee, and requires a one-year commitment.
Agent Plan
The iNCOM Agent Plan comes with the necessary tools to differentiate your website from your competitors. It includes customizations, themes, testimonial pages, widgets, and mortgage calculators. Lead generation and lead capture tools drive website conversions by ensuring visitors provide their contact information through custom forms, lead management tools, visitor registration, and landing pages.
Tools to increase your online presence are available through social media integrations, built-in SEO tools, blog, and listing syndication. As visitors explore your website, features such as property detail pages, Internet Data Exchange (IDX) and virtual office website (VOW) integrations, sold listing data, and Google property mapping tools ensure your website is a one-stop shop for potential clients.
Office & Brokerage Plan
The Office & Brokerage Plan includes everything in the Agent Plan but has tools to develop and manage a larger team of agents. For example, it provides a dedicated section of your website focused on recruiting new agents. The plan also allows for individual agent pages with their contact information and available listings specific to that agent.
The plan additionally includes document management for housing training and onboarding materials in an agent intranet only accessible by your team. Agents can choose to subscribe to specific document categories within the intranet to receive notifications when documents and materials are uploaded or updated. These materials can include updated sales documents, training materials, office policy changes, and so on.
iNCOM Features
The features available through iNCOM limit your need for multiple vendor platforms to perform similar functions. For example, you won't need a website hosting platform and designer, a separate CRM, or a listing syndication platform, because iNCOM provides them under one umbrella.
The ability to have a website front-end and back-end to handle back-office functions allows agents to grow their team seamlessly. Available integrations drive website visitors and increase leads with domain syndication, social media, paid marketing, and listing syndication.
Some of the features that make iNCOM an effective real estate marketing and lead generation platform include:
General Features
Platform customization
Lead generation
Website creation
Social media integrations
Landing pages
iNCOM's platform includes self-managed, easy-to-launch features that enhance your online presence and ability to drive prospective clients to your site. Among these are tools that drive conversions and collect client information, and strategies to increase traffic to your website. The website content, virtual tours, and website responsiveness all strengthen client experience, which in turn makes them more likely to use your services.
---
Visitor Registration
Collect contact information
Syncs with CRM
Reach niche clientele
Lead insights
The iNCOM visitor registration form prompts website visitors to input their contact information in order to view listings on your website or landing page. Once information is collected, the information is automatically accessible from your CRM.
With registration comes insights into visitor behavior. You'll see which listings they've viewed, providing insights about their search such as which area, price point, and type of homes they're looking to buy. If you're specializing in a real estate niche to grow your business, the registration information can help you prospect for leads within your niche parameters.
---
Customizations
Unlimited web pages
Landing pages
Lead capture forms
Real estate branding
iNCOM customization allows your website and content to be aligned with your real estate branding strategy and differentiate yourself from competitors. Through the easy-to-use editing interface, you can make quick changes yourself without waiting on outside vendors to assist. This can be especially useful and cost-efficient if you are an individual agent or small team.
You can change theme colors, menu lists, and other features to increase the visual appearance of your website. Website content is also customizable with an unlimited number of webpages. This is helpful as the more web pages with original content on your site, the better your search engine optimization.
Lead capture forms are also fully customizable to include any specific information from your website visitors that you'd like to capture. For example, collecting move-in dates or home preferences in the lead forms will give insight into your client's search and will feed directly into the CRM.
---
Mobile Website
Search listings
Similar to desktop version
Contact information displayed
Easily accessible
With about 84% of the world's population owning a smartphone, mobile accessibility is a necessity for any real estate website. The iNCOM mobile website works on iPhones, Blackberry, and Android phones as well as tablets.
The local listings features specific to the mobile website allows clients to search available homes within their criteria using the phone's current location. The contact page allows clients to reach you directly on your mobile phone with a click of a button so no opportunity is missed.
---
Paid Online Marketing
Increased lead generation
Add-on cost
Manage and automate ads
Marketing team assistant
The iNCOM online marketing add-on for Google and Facebook, as well as the ReCall Marketing features, are beneficial for real estate agents who are trying to generate online leads and stay competitive. Online social media and ad-based marketing drives qualified leads to your website and syncs them directly to your CRM for easy follow-up.
The benefit of using iNCOM's online marketing tools is that campaigns can be fully managed for you by an experienced team with knowledge of the real estate market and real estate campaigns. They can provide ads and the search engine optimization (SEO) keywords that will perform best to drive traffic. Although it requires a one-year commitment and additional cost, it may cost less than hiring an outside advertising agency.
---
Listing Syndication
---
Virtual Tours
Auto-generated
Enhance listings
Shareable videos
On iNCOM, all of your exclusive listings are enhanced by an auto-generated virtual tour. Virtual tours promote engagement with your website through sharing of virtual tour links, as clients may want to send to family and friends.
Through virtual tours, visitors are able to see the homes in a different perspective rather than typical 2D photographs. This feature is available on both the Agent and Office subscription plans. Additionally, you can share these virtual tours on your other marketing channels, such as social media sites like Instagram, Facebook, and LinkedIn.
---
Premade Real Estate Content & Tools
Engage visitors
Variety of real estate-related content
Client resources
If you're a small team or new agent starting out, you may lack the capacity or experience to create content to fill a website that will be appealing to prospective clients. iNCOM's website comes with premade real estate content that can easily help fill your website and make it more robust and valuable to your visitors. Features such as daily real estate news updates on your website can make your site not only a listings search, but a news resource to clients.
Other premade content includes mortgage calculators to help your clients determine their budget, buyer and seller guides, checklists, tips, and sold data to help clients understand market fluctuations and price comparisons. All the content is provided with the intention of keeping a website visitor engaged and encourages them to return for other resources.
---
Ease of Use
With the support provided by the iNCOM team, it's easy to launch your website and start using your CRM to generate and manage leads, although it does take some time. All website customization can be done by yourself and website themes can be changed with a single click. The CRM allows importing contacts in bulk or manually, whichever you prefer.
Because it's so easy to use, it's also easy to outsource if you don't have the time to spend customizing the website or landing pages. You can keep your costs low by hiring a freelance website marketing expert from Fiverr to take on aspects of page design or copy writing you don't want to tackle on your own.
IDX integration ensures your website visitors can search multiple properties without you having to manually add them to the website. If you have exclusive listings uploaded into the system, the distribution tools syndicate those listings to maximize exposure under one platform umbrella.
iNCOM Alternatives
Best For: Personalized mobile app for access to IDX listings

Best For: Agents or teams of varying sizes who require extensive reporting

Best For: Agents or brokerages looking for an affordable CRM alternative

Starting Price: $250/month

Starting Price: $79/month

Starting Price: Free

Key Features:

Third-party lead generation integrations
Targeting landing pages
Short message service (SMS) text messaging functions

Key Features:

Financial and marketing dashboards
Document sharing and collaboration
Simple direct mail collateral creation

Key Features:

24/7 customer support available
Entire sales funnel visibility
Sales activity logged automatically
What Users Say in iNCOM Reviews
iNCOM reviews show that clients appreciate the level of customer service received from iNCOM when asking for assistance. Some clients said products like the website and CRM exceeded expectations. As for the website, users found the multiple premade themes and the ability to switch between themes added to their positive experience with the platform.
In less favorable iNCOM reviews, one client had difficulty with the monthly automatic renewals and required notification before the payment was processed. If monthly cost is an issue, the most affordable platform that includes online landing pages and lead-generation webforms is HubSpot. While it isn't a real estate-specific CRM, you can use it for free and gain insights about online real estate marketing through the vast library of free educational resources available in the HubSpot Academy.
Bottom Line
iNCOM's features and application make it an all-in-one solution to launch a website and generate leads. Whether you're an individual agent or a large team, you can scale your website according to your business needs. The easy-to-launch platform attracts, obtains, and nurtures prospective clients to help increase your deal flow regardless of your level of real estate experience.