With the marketing environment getting more and more complex, it can be confusing for a Realtor to know where and how to generate leads that convert. Luckily, we're here to help. We put together this guide with the top 43 real estate lead generation ideas to help you narrow down the options and ensure your hard earned marketing dollars get an unbeatable ROI.
A recent study from the National Association of Realtors revealed that 92% of buyers use the Internet to house hunt. This strongly indicates a need for all real estate business to have an established online presence, and Zillow is the first place you should start. Zillow Premier Agent is Zillow's lead generation platform. As the largest real estate website with over 130 million visits per month, Zillow could generate $2.60 in commissions for every $1 spent.
---

Over on Tierra Wilson's blog, she shares 10 awesome Facebook posting ideas for Realtors. My favorite is posting two images and asking your fans to choose which they like the best. Remember the rule here is engagement, engagement, engagement! Interested in advertising on Facebook but not sure where to start? Check out our massive, in-depth guide to Facebook advertising here.
Click Here To Get a Handy Printable PDF of these 42 Ideas
---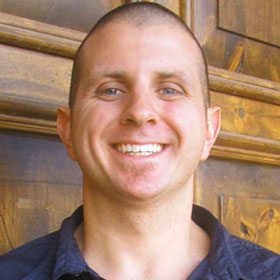 Joshua Smith famously built his business from scratch to closing over 100 homes per year partly by using door hangers. The biggest benefit of door hangers over direct mail is that your leads are guaranteed to see your message. Instead of getting lost in a pile of bills, they need to take your door hanger off their door to get inside their homes.
To get started with door hangers, check out ProspectsPLUS!®, which offers a large number of templates specifically for real estate agents and and brokers.
---
One of the biggest mistakes made by agents is not regularly following up with their leads and connections. Once an agent starts generating more than 15 news leads per month, keeping track and managing leads through email and calendar reminders becomes unfeasible. At that point, you're better off automating it with a software such as Contactually, which offers a free 14-day trial you can access here.
---
If you're already on LinkedIn then you probably know it's a great tool for networking, but did you know it can also be an incredible place to generate new leads?
This in-depth article from Placester covers everything you need to know to get started generating leads on LinkedIn.
---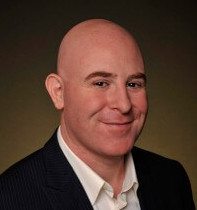 As a professional salesperson, cold calling should be a part of your everyday routine. If it isn't, calling For Sale By Owners (FSBOs) and Expired listings is a great place to start, After all, you already know they want to sell, they just haven't found the right way to do it.
---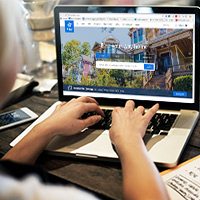 There's no better way to show off listings from the MLS than with an IDX enabled site. IDX (Internet Data Exchange) technology syndicates fresh MLS listings right to your website. That means your leads have no reason to go anywhere else to see ALL properties for sale in your area. Amazingly, building an IDX enabled site can be easy and very affordable. Want to learn how to make one for less than $4 a month? Check out our comprehensive guide on how to put together a real estate website in under an hour, all for less than $4/month via Bluehost.
---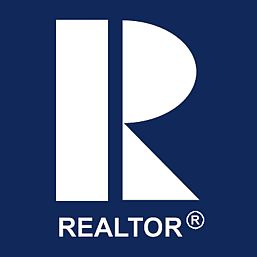 Home valuation websites offer seller leads what they want to know most: how much their home is worth. Home valuation websites offer home sellers a free home valuation in exchange for their contact information. You can add a home valuation lead capture form to your website, or use a standalone service like Market Snapshot.
---
Market Leader owns "HouseValues.com" where potential sellers check to see how much their house is worth. Leads from this site are extremely sought after and sold out in many zip codes. Market Leader also generates buyer leads. Check to see if Market Leader has leads available in your zip code. Check Now!
---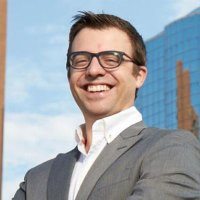 Have a real-estate website but not sure what the best way is to capture leads? This article discusses 7 of the best ways to engage customers and capture leads on your website. One great tip is to offer a content upgrade. This means offering more exclusive content like an ebook or members area in exchange for contact information.
---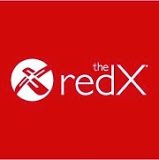 Services like REDX and Intellius do all the hard work of digging up correct contact info for expired and FSBO listings. Sure, you can probably find all this information yourself, but is that really an effective use of your time?
Don't have your FSBO game down yet? Check out Jeff Glover's amazing and 100% free FSBO script.
---

12. Find motivated sellers who are divorcing
Did you know some divorce settlements force people to sell their homes? Generating leads from people going through a divorce requires some finesse. There are many strategies here, from making friends with divorce attorneys, scouring court records for divorces or quitclaim deeds, to targeted ad campaigns. AgentROI has a CD series for $5.95 that claims to help you generate 6 divorce listings per month.
If you're looking for a more high tech approach, you can try your hand at targeting divorces with Facebook ads. Over on the (excellent) Easy Agent Pro blog, Alec Garcia walks you through the process.
---

Looking for a cheap and effective way to stay-in-touch with clients and encourage leads? Postcards might be just the thing you want. Check out this ultimate guide to real-estate postcards and learn why this throwback technique could pay big dividends for your business.
If you're interested in postcard marketing, also be sure to check out ProspectsPLUS!®, which offers a large number of templates specifically for real estate agents, teams, and brokers.
---

"Riley provides small businesses with 24/7 on-demand sales reps that qualify your online leads within 2mins via text-message. Imagine it is 3am and someone reaches out on your website. We'll send a SMS to the lead and ask them the basic qualifying questions like "What's your budget?" so that by the time you wake up in the morning you know their intent and because we are real people we can surface other information as well."
---

Are you getting enough leads from Realtor.com? This article gives you 5 tips that will help you generate more leads using Realtor.com. One great tip is to showcase your listings on Realtor.com and other top search sites to get more buyer leads. This differentiates your listing from the thousands of other listings.
---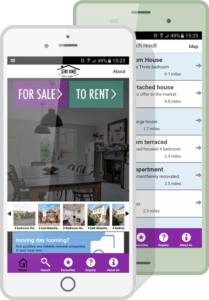 While having a responsive website is great, having your own branded app is even better. Once they download your app from iTunes or the Google Play Store, you can send them automated or manual "push notifications" for new listings, price reductions, or anything else you'd like. Since the message shows up in their notification area, the chances of them seeing it are much, much higher than with email marketing.
Using a service like App Institute, you can quickly and easily design and build your own app without knowing any code at all. Best of all, creating your app is free. You only pay a monthly fee, starting at just $6 per month, for management.
---

Who doesn't like to have fun while they work? This article will give you some tips on how to generate leads by leveraging common interests with potential clients and your hobbies.
---

Companies like RealGeeks, BoomTown, Easy Agent Pro, and Zurple create turnkey lead generation sites targeted to your farm area, and expertly promoted via PPC Marketing to gather as many leads as possible.
For buyer leads, they build you a simple IDX-enabled home search site that they advertise for you on Google. Leads are encouraged to exchange their contact information for listing updates. Once they're in their system, they offer powerful CRMs with drip campaigns, automated text messaging, automated lead nurturing, and more. They even offer home valuation sites that will help generate seller leads.
---

Giveback Homes is a non-profit for real estate professionals that builds homes for needy families around the world.
Once you join, you can feature your donation on your website in order to show potential clients that you're actively helping to make the world a better place. You'll also have a profile page on their site. This can go a long way toward building trust with your leads.
You'll also be in good company. Real estate industry luminaries like Lion and Orb, Referral Exchange, DocuSign, Peter Lorimer, and 1000Watt all regularly donate and volunteer with Giveback Homes.
Giveback Homes also recently partnered with Adwerx on Agents for Change ads that share the message of giving and also give back at the same time.
---

If you're curious about working with investors, wholesaling, or investing on your own, there's no better time than the present. Inventory is tightening, but due to the popularity of flipping houses and investing in rentals, there are tons of investors looking for good agents to work with.
Probate leads, aka people who inherit property after the death of a loved one, can be a good place to start looking for off market listings.
Over on Bigger Pockets, Real Estate Coach Sharon Von Holt walks you through the process of working probate leads.
---

Take advantage of Redfin's 8 million monthly users by signing up to become a Redfin Partner Agent. As a partner agent, Redfin will send you motivated buyer and seller referrals for free. Once you close a Redfin referral, the company takes a 30% cut of the commission.
---

While they don't accept everyone, Movoto has a partner agent program that is very similar to Redfin's. There are no upfront costs to receive referrals; you only pay a percentage of the commission if the deal closes.
---

One of the best ways to generate leads from your website visitors, Facebook, AdWords, or other online advertising is to offer free market reports for homeowners or buyers that you can create quickly and easily with RPR.
In order to get their contact info, you're going to need great lead capture forms on your site. Check out RPR's guide to six powerful form builders to get started.
---

Need some real estate leads fast? If so, you should consider calling clients you have not connected with in a while. This article talks about strategic calling and several other lead-generation methods for your business.
Click Here To Get a Handy Printable PDF of these 42 Ideas
---

Looking to leverage your blog to capture more leads? This article discusses 5 different tools that you can use to increase interaction with customers and lead generation.
---

For most agents, referrals from former clients, family, and friends often have the highest closing ratio of any other lead source.
Broker and Attorney Bruce Ailion, a 37 year veteran realtor who earned 450K GCI last year, has a unique source for leads: other realtors!
"My favorite lead source is a referral from another agent. Most Realtors come upon several people a year relocating out of the area. I attend the state and national Realtor conference and my national RE/MAX conference. There I meet a large number of the top agents in the country. Only 2-3% of agents attend these events and they represent the most professional and productive in the industry. The other place I advertise for referrals is on the Certified Residential Specialist CRS web site. This group represents the top 2% of agents nationwide."
Don't have your CRS designation yet or hate schmoozing at conferences? You can get and receive referral leads on networks like Referral Exchange or Google Ventures backed Homelight.
---

Wondering how to use Twitter effectively for your real estate business? If so, look no further. This ultimate guide gives you the information you need to use Twitter to generate leads for your Realty business.
---

It may take a bit more legwork, but hiring a dedicated on-site or virtual Inside Sales Agent who does nothing but prospect leads on commission can really take your team to the next level. Over on their Growth House Blog, Follow Up Boss has a great writeup to help you decide if an ISA is right for your team.
If you need general administrative help, check out our guide on hiring and working with real estate virtual assistants here.
---

Let's face it. There will always be leads who visit your website but never fill out your lead capture forms, call, text, or email. They will, however, often have questions they want answered.
Erin McCormick, Director of Lead Generation for top producing broker and trainer Adam Hergenrother, suggests trying a live chat feature on your site to increase your likelihood of engagement. Tawk.to or LiveChat are both great options that can be added to your WordPress website.
The only caveat here is that like all lead engagement, you need to respond ASAP. Monitoring and answering live chat queries is the perfect job for your ISA (Inbound Sales Associate) or Virtual Assistant.
---

Like Facebook, Reddit has a massive amount of data about their users' personal preferences, making ads on Reddit highly targetable. Depending on your farm area, a Reddit ad in your local subreddit can very affordable. Learn how to promote your business to reddit's community of more than 250 million users with Nate Shivar's excellent write up here. Or, if you'd rather just dive in, head over to Reddit's advertise page.
---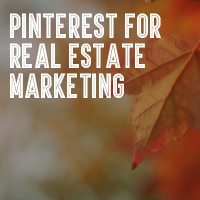 ---

Relationship marketing means leveraging your current social and professional relationships in a systematic way to increase referrals and repeat clients.
Over on Forbes, Steve Olenski got BDA CEO Jay Deutsch to boil it down into one word: Emotion. Like all relationships, building relationships that that turn into deals requires an emotional connection. In order to maintain that connection, you need to consistently put out the right message, to the right lead, at the right time. Not that easy!
A CRM that focuses on relationship marketing like Contactually makes the process much, much, easier and can actually make staying in touch with your leads fun. They also offer a free trial which you can get here.
---

If there's one thing that will build your confidence as a salesperson, it's old fashioned door knocking. It's also a great way to build your sphere of influence in your farm area. If you want to get leads from door knocking, you need a great script. Mike Ferry's just listed script should get the job done. Check out this script and others in our list of our favorite Mike Ferry Scripts with video examples.
Need a quick knowledge fix? Check out Kevin Ward's killer "turbo" door knocking strategy video below.
---

Looking for a free way to generate some solid leads? Posting listings on Craigslist is a great option. This webinar gives you the skinny on how to leverage Craigslist for your real-estate business.
---

Sphere prospecting is reaching out to people in your sphere of influence (family, friends, acquaintances, etc.). on a regular schedule to find leads, usually over the phone. This is a technique that Tampa Realtor Andrew Duncan used to launch a business that earned him and his team $5.6 million GCI in 2015.
---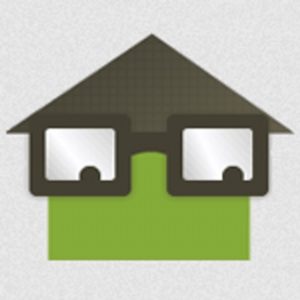 Retargeting or remarketing means showing ads to your website visitors after they leave your site. For example, an anonymous visitor leaves your website and then logs onto Facebook. The banner ad they see on Facebook will be for your real estate company.
---

If you're looking to build authority in your farm area, getting as many neighbors as possible to your open houses should be one of your main goals. A firm handshake and a smile can work better than a decade of real estate flyers or door hangers.
Training superstar Tom Ferry has a great video on how to bring as much traffic as possible to your open house. Trainer Dal Sohal also has some great tips on her blog.
---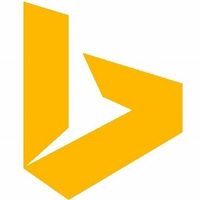 Bing is the second largest search engine in the world and can drive a lot of traffic to your business. Because most advertisers are focused on Google, you may also be able to acquire clients on Bing at a lower cost.
Try Bing Ads Today With a Free $100 Ad Coupon when you spend $25.
---

Wanting to drive more traffic and generate more leads on your website? If so, then you should consider partnering with other sites to get a link to your site, also known as back linking. This article breaks down the process and provides you with some handy tips and tricks.
---

Believe it or not, small tweaks to your real estate landing pages can have a huge impact on the number of leads who sign up for your services. This in-depth guide from Unbounce will tell you everything you need to know about optimizing your landing pages for conversion.
Inman also has a great guide on 8 real estate landing page myths.
---

Deciding where to spend your valuable time generating leads on social media can be a challenge. You need to send the right message, on the right platform at the right time. No easy feat when you're juggling calls, open houses, and showings,
This in-depth guide on Placester will take some of the uncertainty out of your social media posting schedule. It also covers some handy tools to automatically post on your social media platforms on a schedule that works.
Click Here To Get a Handy Printable PDF of these 42 Ideas
---

Wanting to do a better job of reaching potential local clients? If so, then generating more local press coverage for your business may be just what you need. This article explains how to target appropriate media sources and get exposure for your business.
---

Everyday home buyers and sellers turn to internet forums like Reddit, City Data, and StreetEasy for advice. If you can help solve their problem, they'll see you as an honest expert and might inquire about your services. Worst case scenario? You expand your sphere of influence and sharpen your problem solving skills.
---
Over to You
Whew! That was a long list. Have any more great real estate lead generation ideas we missed? Let us know in the comments.