Top 15 Real Estate Lead Generation Strategies
Real estate lead generation is the life force behind a successful real estate business. Generating real estate leads can be done organically through family, friends, and networking or through paid means like lead generation services, advertising, and marketing. Ideally, using various real estate lead generation strategies simultaneously to capture leads ensures a steady stream of prospective new clients for your business.
Learn how to generate real estate leads with these top 15 free and paid lead gen techniques to foster growth and success in your real estate business.
1. Subscribe to a Real Estate Lead Generation Service
Generating leads through free, organic strategies may be preferable to many agents. However, real estate lead generation companies can save time by quickly providing you with the names and contact information of highly motivated potential buyers and sellers. Depending on your service, you can expect to receive leads by email, text, and phone. Leads may come in batches or one at a time.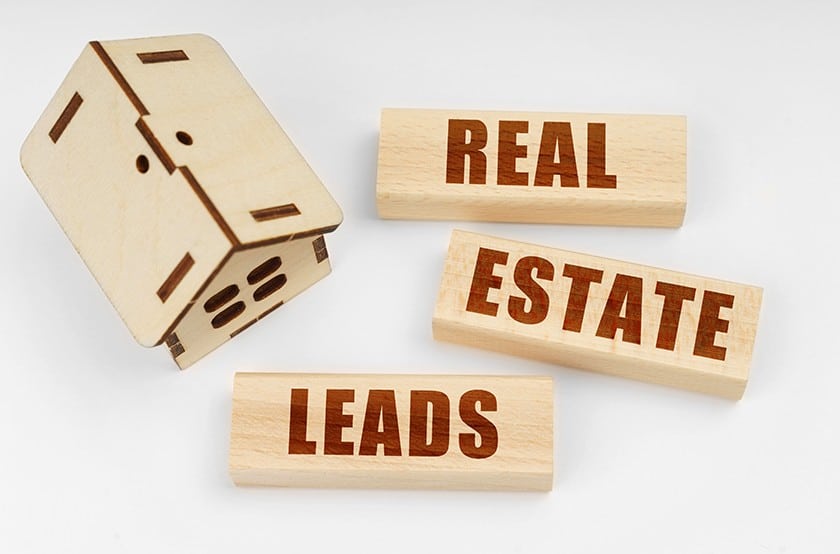 One of the best services, particularly for generating buyer leads, is Zillow's Premier Agent program. It allows agents to connect with home shoppers in their target ZIP codes by featuring them on many of the most popular real estate search sites, like Zillow and Trulia.
However, Zillow's tools for managing incoming leads are reasonably basic. In addition, it's not as good for targeting seller leads, so if your needs are more robust, consider the following lead gen sites:
Providers

Best For

Agents who prefer to generate real estate leads through paid online marketing platforms

Real estate agents and brokers with location niches

Real estate professionals ready to scale lead generation efforts

Key Features

Mobile app
Automated lead nurturing and listing marketing
Internet data exchange (IDX) home search

Customizable IDX website
Ability to drive leads through social media platforms like Facebook
Deploys Google pay-per-click (PPC) ads

Targeted communication
Lead prioritization
Automatic alerts and task reminders

Exclusive leads
Customizable follow-up funnels
Extensive customer support and training

Starting Price

$129 per month

$299 per month

$309 per month ($299 + $10 for each MLS)

$269 per month

Learn More
2. Host an Open House
An open house is a face-to-face audition in front of potential new clients—one of the few opportunities for you to meet someone face-to-face and have a chance of becoming their exclusive real estate agent. This makes it a perfect lead gen opportunity for real estate agents.
When an agent opens a property to the public for a specific time, potential buyers can tour the open house without an appointment. Anyone who walks through the door is a potential lead. However, you must intentionally capture leads from an open house by doing more than leaving a sign-in sheet and a pen by the door.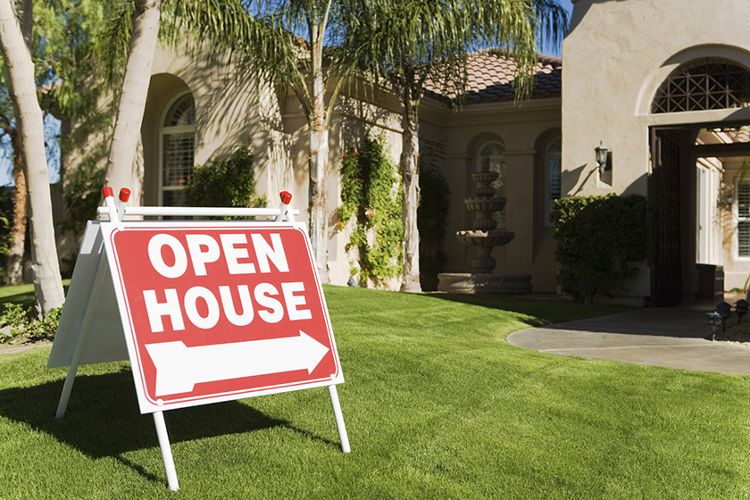 Start by engaging with visitors as soon as they walk in. Make them feel welcome, even if they are just curious neighbors and not current homebuyers. Always be prepared with a few options to gather your visitors' email addresses or phone numbers, and be prepared to follow up with an email. Bring printouts of market information and business cards with your contact information. You could even use a QR code generator to encourage visitors to save your contact information to your phone.
Even though the majority of people who attend open houses are buyers, there are many sellers who might also drop by, presenting another chance for lead generation for real estate agents. It may be neighbors contemplating selling, others selling in surrounding areas looking at comparable properties, or buyers getting ready to sell their homes and looking for agent representation. Keep this in mind when you introduce yourself to attendees at the open house.
Pro tip: Even if you don't have your listings, you can volunteer to host open houses for other agents in your brokerage or members of your real estate team. If you do, remember that your No. 1 job is to sell the open house you are hosting. Move the conversation to similar listings only if they've clarified that they aren't interested in the open house. Confirm with the listing agent beforehand to ensure you can keep each lead who walks in the door.
3. Ask Your Sphere of Influence
Your sphere of influence, or SOI, is a term that refers to all of the people you know. Family, friends, colleagues, teachers, hairstylists, baristas—pretty much anyone you've ever met goes into the SOI bucket. Your SOI can be an incredibly resourceful place to get real estate leads, both from your actual connections and from their contacts and referrals.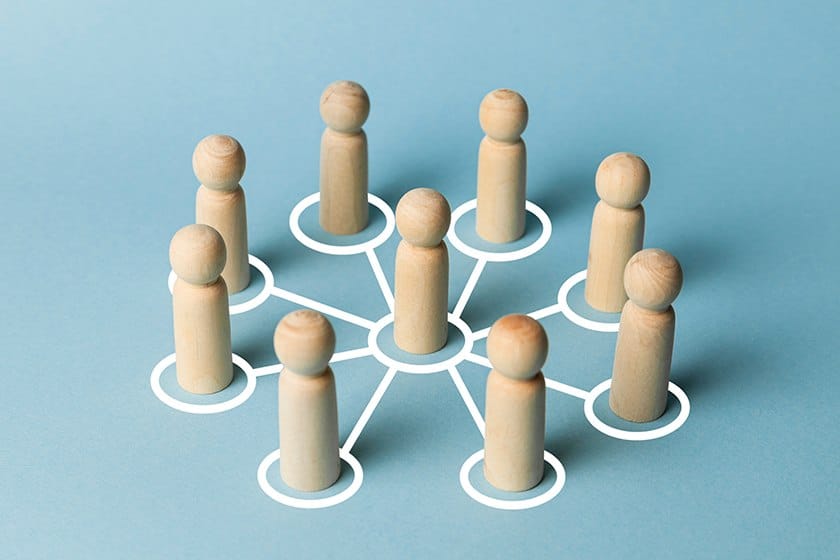 To generate real estate leads from your SOI, reach out regularly. You can do that through a text, a short, personal email, or even through Facebook Messenger or an Instagram direct message. Your friends may know you are in real estate, but that doesn't mean they'll remember to call you when they sell their home. They may think you only do rentals, not sales, or you only cover one neighborhood when you cover the whole city. Even your family needs reminding.
When asking for leads, don't be overbearing, but don't be shy, either. Let people know you're always happy to help answer questions without obligation. Make them feel comfortable coming to you without making them feel like they have to hire you if you do. Connect with people first, and if it leads to business, that's great—but don't sweat it if nothing comes of the effort initially.
You may not see an immediate payoff, but don't give up since your SOI will play a part in generating some of your best and most rewarding real estate leads. Nothing is more flattering than someone calling you because someone else had a great experience working with you.
4. Farm Your Neighborhood
Farming for real estate leads means you've focused your efforts on a particular area or neighborhood to increase your name recognition in that one place. You can do this through targeted marketing and community involvement. If your name is out there, you increase the chance that someone will call you when they need a real estate agent in that particular area.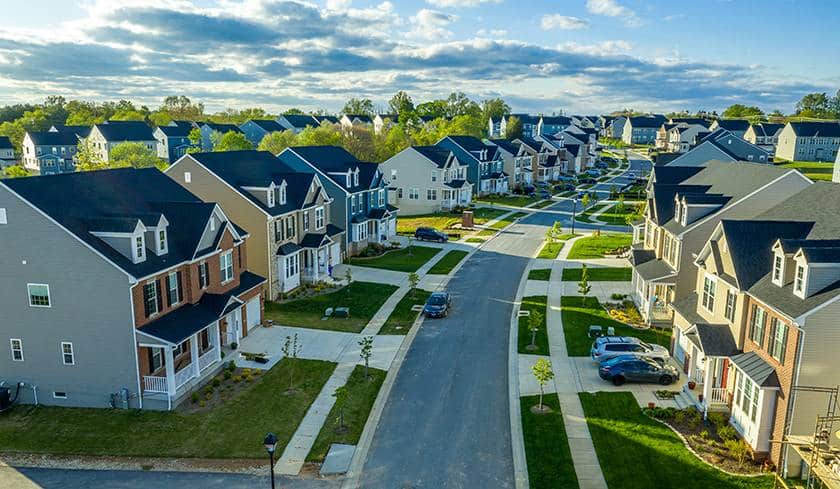 Farming can be challenging for new agents since there might already be an established agent in the areas you want to target. Don't let that stop you. Some people prefer to work with newer, hungrier agents instead of those who are more established.
Try sending farming postcards introducing you to sales and market data—your brokerage will likely provide you with a number of cards for free. You can also purchase magnetic mailers that give leads a reason to hang your contact information in their house. The recognition you get from farming helps facilitate real estate lead generation from buyers and sellers.
If you prefer a more automated approach, Offrs offer predictive analytics tools to find the next big real estate market to focus on. Accessing this data gives you context and allows you to target areas with higher chances of conversions.
5. Embrace Networking
Networking is a fun way to generate leads for real estate, and it's especially effective because it goes hand in hand with building your SOI. The difference is that networking focuses on connections for the express purpose of building your business. That said, the most effective networking strategies include rubbing elbows with real estate professionals and people who have nothing to do with the industry.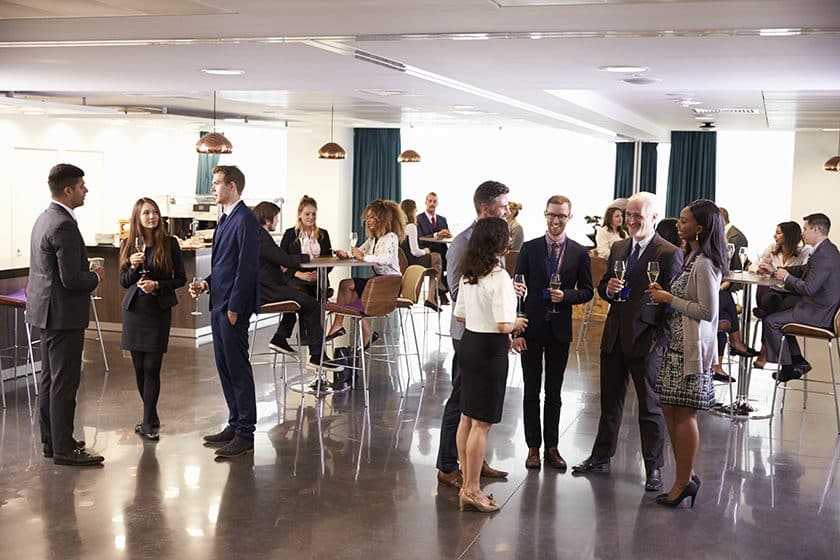 Go to concerts, art shows, social events, virtual events, or other places where people gather. Become active with your alumni associations, join a committee at your children's school, volunteer with a local charity, and attend fundraisers. It's a good networking tip to attend as many of these events as possible, so make it a goal to go out at least once weekly.
Be sure to review market data and trends before going to an event, as any real estate conversation will include questions like, "How's the market?" Use these questions as an opportunity to show your expertise.
Pro tip: Don't expect to know how to get real estate leads on the spot when you attend a networking event. Like all things, networking is a process, and leads grow from how you follow up and build rapport after the event. So always send a quick email when you meet someone to say that you enjoyed meeting them, and include your contact information. Check out our information on networking and other real estate prospecting tips.
6. Attract Leads With Search Engine Optimization
People who live within your farm area regularly use search engines to look up information on real estate. When you incorporate search engine optimization (SEO) into your real estate lead generation strategy, your property listings will rank higher in search results. You can also respond to frequent queries that show your expertise and trustworthiness and attract quality leads.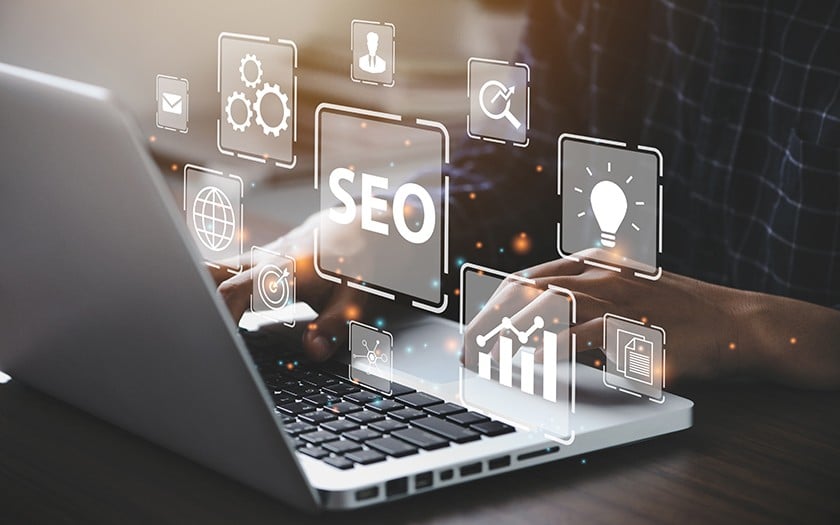 Use catchy and relevant real estate words like "move-in ready home," "professionally decorated interior," or "perfectly priced," as well as words that describe the neighborhood, location, and features of the property such as the kitchen, bedrooms, living room, and bathrooms.
While SEO is not one of the most straightforward tips for generating leads in real estate, it is a long-term strategy that can consistently bring new, highly targeted leads without ongoing time and effort. This makes it an extremely effective lead generation strategy for real estate agents.
7. Build a Social Media Presence
Although building an audience on social media requires extensive consistency and planning, it can also offer an incredible return on the investment of your time. With a strategic social media marketing plan, you can increase your reach and create a profile that displays your expertise to potential leads as soon as they click on your name. Very few real estate lead generation methods build the know, like, and trust factors as effectively as social media can.
Decide which platforms to focus on to generate real estate leads through social media. Read more details about how to do this in our platform-specific how-to guides:
Building an audience on social media is a long-term strategy to generate organic leads, but you should also consider advertising to boost your progress from the beginning substantially.
Explore Constant Contact for its digital integrations, list growth and customer relationship management (CRM) tools, social ads and posting, analytics, and email marketing services. Aside from these, it integrates with various social media platforms, including Facebook, Instagram, Twitter, and LinkedIn, helping you grow and advertise your property listings faster and generate more leads for your farm area.
8. Advertise on Search Engines & Social Media
Search engines and social media generate both organic and paid leads. While organic is effective, you can also use paid advertising to get more results in less time or combine the strategies for long-term impact. To get the most out of your online advertising efforts, you must think of it like virtual farming, where the ultimate goal is to build your name recognition rather than immediately sell to every lead.
That said, as long as you provide content that engages potential customers, these channels can be an excellent source for lead generation for realtors.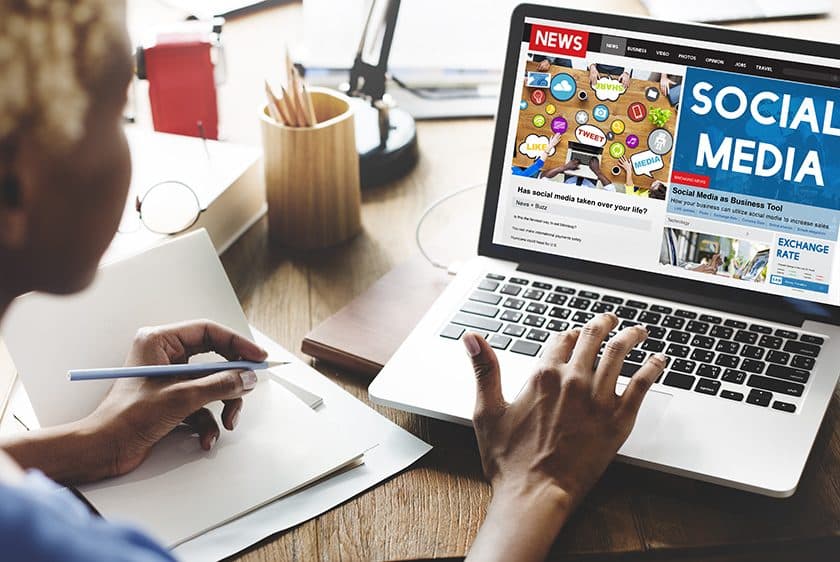 Some of the best opportunities for real estate agent lead generation through online real estate advertisement are:
Facebook and Instagram advertising: This lets you create ads and target specific geographic areas, people with unique interests, or people you'd like to work with. Social media can drive people to your website, and you can use ads to promote the special events you have coming up. Advertising with Facebook allows you to reach people on Messenger, Instagram stories, and the News Feed.
Search engine advertising: The most well-known services are Google Ads and Microsoft Advertising, which let you target keywords and feature your listings at the top and bottom of the search engine results page (SERP) in a way that is designed to appear like the rest of the search results.
Google My Business: When you create a business listing using the free Google My Business service, your information, such as your name, phone number, and link to your website, will populate the entire right sidebar of the screen.
Local community pages: These are dedicated landing pages that can be linked with internet exchange data (IDX) feeds and display homes for sale in a specific target market. This makes them a great tool to include in your listing marketing plan
9. Send Targeted Messages & Mailers
Targeted mailing focuses on people who meet specific criteria, like specific types of homes or high-income households. Mailers, like a postcard or newsletters, or bulk electronic marketing materials, like email or text messages, allow you to reach even more potential clients than you can through networking alone.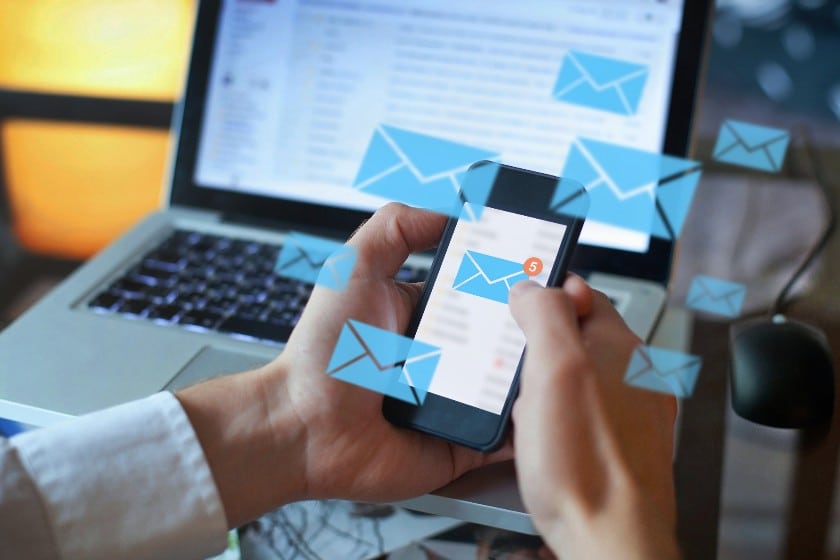 Click on the tabs to learn more about the ways to send targeted messages:
Postcards, flyers, and business cards pinned to bulletin boards at coffee shops are all examples of a prospecting tip called cold canvassing. Cold canvassing builds name recognition, which can be especially useful for newer agents trying to break into a big market. However, you are more likely to get a lead if you tailor your content based on where it is sent. For example, try cold canvassing rental buildings in your town with information and titles like, "Why rent when you can buy?"
Postcards may not have the highest return on investment, but many brokerages offer agents a certain number of postcards as an incentive to join the firm, so there's no harm in trying it. Use postcards to announce that you've joined a new brokerage, to promote a new listing, or with local market information. Include a headshot, and make sure you proofread your postcards. Grammatical and spelling errors will send your mailers straight to the circular file.
Email marketing, when done correctly, directs traffic to your website and captures more leads. It also serves the purpose of keeping you top of the mind of people in your sphere of influence (SOI). Make sure your emails have some value, like community information or a call to action (CTA)-like offering to provide a free market evaluation. Be sure to follow up after someone clicks through.
Try something like, "Hey, I noticed you clicked on my latest market report. Crazy how sales have seen a double-digit increase in your neighborhood, right? Let me know if you have any questions." For more insights, like specific steps and strategies, check out our guide, 7 Effective Real Estate Email Marketing Strategies & Tools.
Real estate text messages are a great way to get real estate leads and contact a potential lead without interrupting anyone's day. Use texts to respond quickly to inquiries so that you can capture any leads that come your way.
However, send too many texts, and you'll look like you're spamming someone's phone, which can be detrimental to lead generation for real estate efforts. While texting can be great for nurturing leads in your pipeline, generating new leads is not as effective as other methods.
10. Be Generous With Agent-to-Agent Referrals
An agent referral happens when you connect another agent in a different market with one of your connections. When you send a real estate referral to another agent, and they close a deal, expect to be paid a percentage of that commission. The same rules apply if you receive a referral, and you'll pay a percentage to the referring agent. To effectively grow your business through referrals, you can host client events, volunteer and participate in charities, or host workshops and seminars.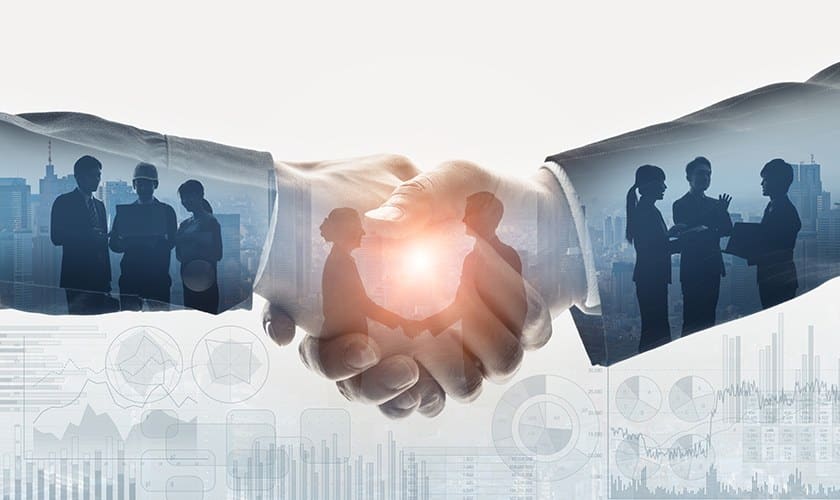 You can also use a referral service like Fast Expert, which connects active leads with real estate agents. Fast Expert allows you to choose buyer or seller leads and filter the leads by ZIP code. Agents only pay if the lead results in a successful closing, and a 25% referral fee is only applied in these cases. According to the company, there is no setup fee, monthly fee, or startup costs.
Pro tip: Agent-to-agent referrals provide an excellent source of relatively passive income. The more referrals you send to other agents, the more likely you will get referral checks when people close deals. For instance, Referral Exchange connects your client with three top agents in their desired area and lets them choose the one they feel best fits their needs.
11. Offer an Experience Through Experiential Marketing
When you host an event and offer an experience, you position yourself as an expert and place yourself in front of potential clients. This is also known as experiential or engagement marketing. Experiential marketing allows potential clients to meet you in person and get to know you in a pressure-free environment.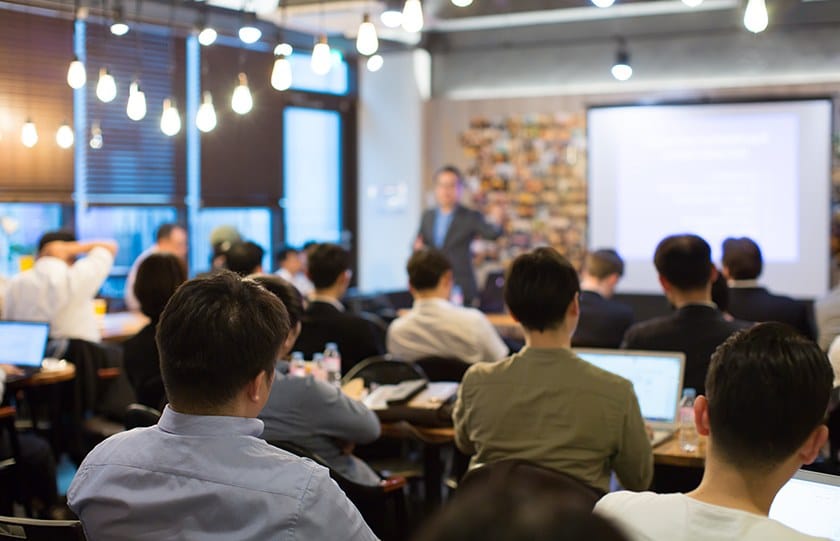 Try hosting a tour of the area where you sell or an educational event at one of your listings. You could also host a "neighbors-only" open house once you list a new property. With this strategy, you increase the odds of being hired or recommended because you give potential leads a chance to get to know you in person and feel comfortable. Follow up immediately to thank them for coming.
Examples of experiential marketing include:
Sponsored happy hours
Panel discussions with real estate professionals
Invitation-only open houses with cocktails
Tours of your market area
Check out our How to Host Real Estate Events article to discover how to host real estate events to generate leads, brand awareness, and referrals in a fun and effective way.
12. Use Targeted Landing Pages
Real estate landing pages produce leads by collecting the contact details of interested buyers, renters, and sellers. They achieve this by providing free resources or content that encourages website visitors to provide you with their contact information and use your services to buy or sell a home. Landing pages can vary depending on the agent's niche. It could be a home valuation page that gives seller's an idea of their home price or a landing page specific to capturing buyers or renters with the newest real estate listings.
Moreover, creating a real estate landing page allows you to market something specific and unique, separate from your brokerage. After you create your landing page, drive traffic to it by posting or advertising it in networking groups, social media, or search engines.
Capturing leads is as simple as building your destination page with a contact form and call to action. Our top real estate website builders guide is a great place to start, and check out Corcoran for its superb real estate landing page. Corcoran's landing page is an example of a home search landing page targeted to generate leads from buyers and renters. It showcases a simple and catchy headline, "Make yourself at home," and it has rotating pictures showing various property listings with the property's price and features.
If you're not sure where to start, seek out help from the professionals at BoldLeads. With their plug-and-play advertising system, the marketing team at BoldLeads will set up a landing page, ads, and campaigns specific to your real estate niche and design preferences. In addition, its built-in client relationship management (CRM) system will help nurture all the leads you capture into clients.
13. Pick Up the Phone & Call
Although it seems people prefer texts and emails to phone calls, talking to someone one-on-one is still highly effective. When done correctly, cold-calling old acquaintances or leads who have fallen through the cracks can recreate a relationship that potentially generates new leads and referral sources. A thorough and natural real estate cold-calling script is key to a successful cold-call strategy.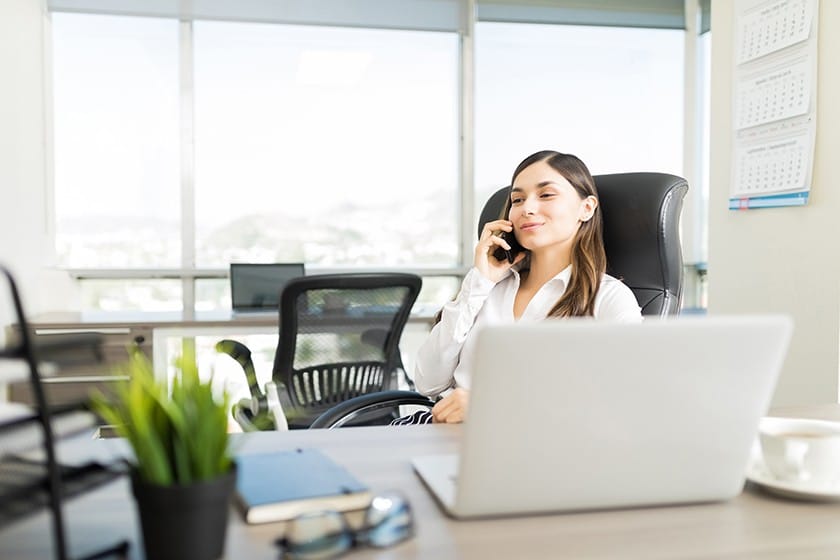 Real estate agents spend hours devising the perfect cold call script when contacting leads. However, when communicating with a new contact for the first time, even the most seasoned agents can still stumble over their words or sound robotic. Therefore, before answering the phone, practice reading from your script several times and incorporating aspects of Mike Ferry's scripts into your conversations to gain more confidence and connect with your prospects seamlessly.
14. Follow Up on Expired Listings
Expired listings are properties that didn't sell during their first appearance on the market. You can usually find the expiration date in the listing details for a property on your multiple listing service (MLS). Searching for expired listing leads can be a great way to showcase your ability to sell challenging houses.
It is worth noting, however, that the minute a listing expires, sellers are typically inundated with calls from agents who want their business—so expect competition. Why? The odds of converting a frustrated seller are higher than finding new business from a completely cold call.
However, if you'd rather be out selling instead of spending hours searching through MLS records for leads who may not be motivated to list again, consider REDX. It is a real estate prospecting platform that connects agents with qualified niche leads, like those with expired or pre-foreclosure leads. And while REDX does have a setup fee, it's offering Fit Small Business readers $149 off the setup price when you click the button below.
15. Watch for Aging FSBO Listings
Property owners who list their property without an agent typically choose this path for a reason, and usually, it's the opportunity to save money. For this reason, FSBO leads can be harder to convert. However, in time, many FSBO sellers realize how much work is involved with selling a house.
Here are the best FSBO lead sources where you can purchase quality leads and assist you in prospecting FSBO leads:
Websites

Key Features

Platform searches hundreds of sources and verifies contact details
Free role-playing and FSBO script practice
High rate of data accuracy and includes lead management system

Access the last six months of data
Searches up to 2,000 data sources
Daily lead delivery via email and status updates on older leads to continue follow-up

Packages include data on FSBOs, FRBOs, expired, and pre-foreclosures
Includes scripts and objections and an auto-dialer
Run advanced searches through the MLS

Includes an ad builder and manager and a data aggregator
Easy-to-use online ad builder
Only FSBO lead source that uses predictive analytics

Starting Price

$39.99 per month

$67 per month

$349 per month

5¢ per month per targeted area property

Learn More
While it's impossible to know when they'll be ready to throw in the towel, it never hurts to let an FSBO know you'd be thrilled to help give their listing some added exposure. Real estate agents can use FSBO scripts to persuade FSBO sellers to use their services instead of working independently. Maintain a clear, simple tone in your FSBO scripts, and pay close attention to what homeowners have to say while demonstrating genuine interest. You must also respect their decisions. Employ these tips to build rapport and trust with each FSBO lead, improving your chances of turning them into clients.
Pro tip: You cannot knowingly solicit business from someone currently signed up with another agent. You'll save time and stay out of hot water by asking upfront if they have a signed representation agreement with another agent. Do this before you make your pitch.
Bottom Line
Real estate lead generation may not always have an immediate impact, but you can be confident that your efforts build your business over time. Whether you buy leads, build one-on-one relationships, or focus on organic methods, learning how to generate leads in real estate is crucial to building a successful real estate business.