Interior Designer Insurance: Cost, Coverage & Providers 2023
Interior design insurance is a combination of policies that protect your business from financial loss from a claim of negligence. The primary policy for an interior designer is professional liability, followed by general liability and some form of first-property coverage, like inland marine and commercial property. Professional liability insurance for an interior designer can range from $694 to $1,875 annually.
Simply Business is a digital marketplace that works with top-rated providers. It lets you customize the quotes in real time, compare the coverages from different providers, and then purchase a policy online without speaking to anyone—all within 10 minutes.
Visit Simply Business for a quote
Cost of Insurance for Interior Designers
The total cost you will end up paying for a policy takes many things into consideration, the most basic of which we discuss later on. The quotes used to calculate the following estimates were for a two-person limited liability company (LLC) interior design company with a yearly revenue of approximately $250,000.
| Insurance Type | Estimated Annual Premium | Coverage Amount | Deductible |
| --- | --- | --- | --- |
| Professional Liability | $694 to $1,875 | $1 million per occurrence and aggregate | $500 to $1,000 |
| General Liability | $291 to $2,500 | $1 million per occurrence and $2 million aggregate | No deductible |
| Inland Marine | $72 to $180 | $2,500 to $5,000 | $500 to $1,000 |
| Business Owner's Policy (BOP) | $1,315 to $2,790 | $1 million per occurrence and $2 million aggregate for liability and $25,000 for business property | $1,000 |
| Cyber Liability | $348 to $1,000 | $250,000 limit | $10,000 |
Workers' compensation is a required coverage in nearly every state for a business with employees. Its cost is calculated using a formula that factors in your industry, claims history, and the number of employees—so the price can vary significantly, even for businesses within the same industry. Learn more about it in our in-depth guide to the cost of workers' compensation insurance.
When insurers calculate premiums, there are many different factors that affect the amount you pay for coverage, including
Credibility and years of experience in the industry: Professional liability coverage is much less costly if you're an experienced interior designer with no history of claims. If you are just starting out or have been sued, then you can expect to pay more.
Number of employees: Workers' compensation coverage becomes more costly if you have more workers. The cost is even higher if you have a history of workers' compensation claims.
Value of the property: If you have a very expensive design studio with, for example, a lot of antique furnishings that you showcase to your prospective clients, you'll need much more coverage for property damage. This will consequently mean paying higher premiums for additional protection.
Geographic region: Believe it or not, the ZIP code where your business is located also impacts the cost of insurance. The regional weather, inherent risks of the area, and local laws can all impact the premium.
You will pay more if you get your policies from different providers—and because you're likely to get different types of insurance coverages, it's best to find one carrier or broker that can meet all of your needs. Insurers that offer bundled coverage can provide insurance at a more competitive price. Not only will this save you money, but it can also simplify things if you need to file a claim. For additional guidance, see our comparison of brokers vs carriers.
Insurance Coverage for Interior Designers
Because there is no one policy for interior designers, you will need to consider several different types of coverage and choose which ones suit the needs of your business.
| Type of Insurance | What It Covers |
| --- | --- |
| Professional Liability | Accusations that your service or advice led to financial harm or loss |
| General Liability | Third-party coverage for bodily injury, property damage, personal and advertising injury |
| Commercial Property | First-party coverage for furniture and equipment you own at a specific location |
| Inland Marine | Tools and equipment that you use at job sites |
| BOP | Combination of general liability and commercial property insurance, usually with business lost income coverage included |
| Cyber Liability | Data breach restoration, notification, and related expenses |
| Workers' Compensation | Wage replacement and medical costs for employees who become injured or ill from their job |
Interior designers provide professional services and professional liability—also called errors & omissions insurance—is a service-based liability coverage that you'll need. If you give bad advice by recommending a floor that's easily damaged or the wrong type of paint for a moist bathroom, a professional liability insurance policy will help investigate the claim and handle defense costs.
Many professional liability policies come with a retroactive date. When getting a quote, a provider will even ask you for the date if you already have this coverage. This date sets a limit on how far back in time you can file a claim for a loss. If the loss happens prior to the retroactive date, the policy will not provide coverage.
---
General liability insurance, or CGL, is the most common type of liability insurance—and while professional liability is important, most interior designers need to consider purchasing CGL too, as professional liability is narrower in its coverage scope, whereas CGL is quite broad.
It protects your business from claims that, as a result of negligence, someone was injured, had property damaged, or suffered reputational harm. For instance, if it is raining outside and someone that enters your office slips, falls, and is injured, then you can file a general liability claim for their injuries.
---
Commercial property is a first-party coverage for your equipment and furniture that is located at a specific location. If you are renting an office space but own the furniture and equipment, such as computers, inside of the rented space, then you should consider this coverage.
---
Usually, providers insure the property you own only at a listed location. If you have equipment that you take to job sites or remove from your office location regularly, then you should consider this coverage. It is specifically designed to provide coverage that travels with the listed items. However, review the value of your equipment vs the actual premium plus deductible to determine if this coverage is necessary.
---
A BOP is a combination of two to three coverages, namely general liability, commercial property, and usually lost business income. If you own an office with furniture, this is a coverage worth considering, as the commercial property portion of the BOP provides first-party coverage for buildings, structures, and contents.
Typically, a BOP is more cost-effective than purchasing all the policies separately. It also gives you the convenience of having one policy with one provider for multiple coverages.
---
Cyber liability insurance is necessary if you handle even a part of your business online or store important information about your customers online. This has a first and third-party component and primarily helps with the costs associated with a data breach, including the investigation, response, and notification of impacted parties. This can include attorney fees, fines and penalties, and settlements or judgments against your business.
---
If you have at least one employee, you will need to look into whether workers' comp is required for your business; most states have some requirements regarding having this type of coverage. If an employee is injured or becomes ill because of their employment, workers' comp provides wage replacement assistance, medical bills assistance and, in some cases, legal protection for the employer.
---
Best Interior Design Insurance Providers
After researching options available for interior designers, we've found the five best providers for interior design insurance:
Simply Business: Best Overall Provider

Simply Business is an online broker that works with 16 top-rated providers to bring you affordable coverage. Apart from being the leading interior designer insurance provider, it is also the best broker for professional liability insurance because it works with providers that offer high-quality professional liability, like Travelers and CNA.
Through it, you can get all the coverage you may need—all at an affordable price point. It allows you to compare quotes and then only purchase the policies that are best fit for your needs. All of this is possible to do online without speaking to anyone, but it does have dedicated agents available if you have any questions. Learn more about this company through our Simply Business review.
We received two quotes for an interior design company from Simply Business. The first quote cost $114.99 monthly, and the second cost $125.91 monthly. Both included general liability and professional liability, with additional coverages available if you call to speak with an agent.
Also, they were for the same limits: $1 million per occurrence and $2 million aggregate for general liability, and $1 million total liability for professional liability. The professional liability had a $500 deductible.
A unique feature of Simply Business is that even though it is a broker, you can interact and customize the quotes in real time—as if you are working directly with the provider. So, you can adjust the limits and deductibles with the available limits increasing up to $3 million. The premium will then reflect the change.
---
Simply Business offers insurance in all 50 states for general and professional liability, cyber insurance, inland marine, and workers' compensation. After purchasing a policy, you can manage your account online and request a certificate of insurance (COI). It is not open 24/7 but is available Monday through Friday, from 8 a.m. to 5 p.m. Eastern time.
---
---
Get a quote from Simply Business
The Hartford: Best for Bundling Coverages

The Hartford is an established insurance carrier with coverage available across the country. It is great for interior designers looking to bundle coverages to save money or who want to have all of their policies with one carrier.
Business lost income is included with its BOP. It has also developed a custom professional liability policy for interior designers that can help with mistakes, such as exceeding a budget. Our review of The Hartford offers more details about the provider.
We received a quote for a BOP for interior designers. The BOP included commercial property, business lost income, general liability, and professional liability insurance. The cost of the policy was $1,315 annually. It carried a limit of $5,000 with a deductible of $1,000 for business property and $1 million per occurrence and $2 million aggregate for general liability. It also had $1 million in professional liability coverage available.
According to its website, you can expect to pay around $500 to $1,000 per employee for its professional liability insurance policy. While The Hartford is able to provide quotes for most lines of business online, you will usually need to call to finish the process and purchase the policy.
---
According to the National Association of Insurance Commissioners (NAIC), which tracks complaints filed with state departments of insurance, The Hartford has lower-than-expected complaints. This is in line with user reviews on its website1, where it has 4.8 out of 5 stars from over 800 reviews about general liability claim experiences.
---
---
Hiscox: Best for Cyber Liability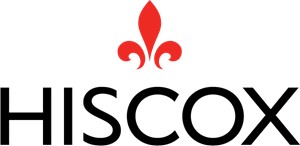 Hiscox has established itself as a leader in cyber security. It releases annual reports on cyber security issues and provides cyber security risk management tools, like CyberClear Academy™ or the software platform Paladin Shield, which makes it no surprise that the provider is best for getting a cyber liability policy as well.
Getting cyber insurance, as well as other essential coverages you need as an interior designer, is easy with Hiscox's quick and simple quote and policy purchase system. If you are an interior designer handling a lot of virtual appointments, working online with your customers, or storing important information online, then Hiscox is the best fit You can learn more about it in our review of Hiscox.
Getting a quote is quick and easy with Hiscox. In a matter of minutes, we received a quote for professional liability, a BOP, and cyber liability. The total cost for all three coverages was $165.94 monthly or $1,992 annually. Hiscox does not charge any fees if you opt to pay monthly, but it does require the first two months as a down payment.
Its professional liability carried a total limit of $1 million and included a deductible of $500. The BOP carried coverage for $25,000 in business property with a deductible of $1,000 and a $2 million aggregate limit for the general liability.
The cyber liability coverage had a total limit of $250,000 and a deductible of $10,000. This provided coverage for breach response, lost revenue, data recovery, and money lost due to fraud. The coverage was available as an online purchase for the same day.
---
Hiscox offers online account management to its customers, allowing them to make policy change requests, obtain a COI and file a claim. It does not maintain a 24/7 call center but does have the option to escalate contact if the claim requires immediate assistance.
Complaints and user reviews are slightly higher than expected for Hiscox. However, when evaluating the data over the past couple of years, there are signs that its customer service is improving.
---
Hiscox is a recent insurer, but it has roots going back to the early 1900s. It is financially stable to handle claims, earning an AM Best rating of A (Excellent).
---
Next Insurance: Best for Interior Designers Who Provide Installation

Next Insurance can insure interior designers who only offer design services and even those who build out the vision for their clients. It is a great provider for businesses working with subcontractors or in any sort of construction field.
Its policies are tailored to the specific risks associated with construction and installation, and its COI analyzer makes it incredibly easy and quick to amend a policy with an additional insured and provide proof of insurance. Learn more about its policies through our review of Next Insurance.
Next typically generates three quotes, giving you some flexibility in choosing coverage. These quotes are scalable in coverage, and regardless of the tier you select, coverage is available same day and online:
The Basic plan costs $24.25 monthly and is only for general liability. The limit was $1 million per occurrence and $2 million aggregate.
The Premier plan costs $128 monthly. It includes general liability with the same level as the Basic plan but also includes professional liability with a total limit of $1 million and a deductible of $1,000.
The Deluxe plan costs $134.25 monthly. It had the same limits of general liability as the first two plans, but professional liability increases to $2 million with a $2,000 deductible.
It should be noted that many providers pay defense costs for claims, and those costs are paid outside of the limits of the policy. Defense costs were included as contributing towards the limit for the professional liability policy.
---
Next is a new and quickly growing insurer dedicated to small businesses. Despite its newness, complaints remain lower than expected as measured by the NAIC. While it does not operate a 24/7 call center—alone among the providers reviewed—it has an app that functions like a 24/7 call center.
You can manage your policy, file a claim, and create and then share a COI instantly. This is especially helpful if you work with contractors or your interior design firm bids for jobs as a design-build firm.
---
Despite being a new player in the small business insurance space, Next has already created a stable financial position. It is rated A- (Excellent) by AM Best.
---
biBERK: Best for Quick Savings

biBERK, a division of Berkshire Hathaway Insurance Group, is a small business online insurer. It offers savings of 20% by bypassing brokers and working as a direct-to-consumer company with multiple payment installment plans to fit your budget. The quote system is fast, and it has same-day coverage that you can purchase online, making it great for an interior designer looking to save and get quick coverage.
After several minutes of questions about your business, biBERK will generate three quotes. The style is similar to the method of Next, where each tier costs more and has more coverage:
Basic cost $2,501 annually and contained $2 million aggregate for general liability and $2,500 in business personal property.
Preferred cost $2,678 and included the same coverage as basic but added coverage for lost income for equipment breakdown and water backup coverage for your business.
Elite cost $2,739 and had the same coverage as the preferred but included utility service outage income interruption coverage. The level also had additional coverages you could add, such as employment practices liability insurance (EPLI) and cyber liability insurance.
All coverage levels could be purchased online for same-day coverage. biBERK has several options for paying your policy: you can do 10% down and then 10 monthly payments, 25% down and then three payments, or pay in full. If you don't pay in full, as most providers do, it does charge an installment fee, but the fee is only $7.
---
Coverage availability changes based on the actual coverage. Helpfully, biBERK has multiple coverage maps so you can see what is available in your state. Professional liability is available in all 50 states and workers' comp is available in all non-monopolistic states.
Complaints tracked by the NAIC are higher than the national average. However, on Trustpilot2, biBERK has 4.4 out of 5 stars from nearly 600 reviews.
When you purchase a policy, you will be sent your policy documents and a COI. If you need to make changes, you can do so online or by calling. It is open Monday through Friday from 7 a.m. to 9 p.m., ET.
---
---
Bottom Line
While working as an interior designer may not seem like a high-risk profession, the potential remains for substantial loss if something goes wrong, like a fire at your office or a failure to satisfy the contract on a project. Having the right coverage can bring interior peace to your mind, helping you concentrate on creating the ideal space for your customers.
As an online broker, Simply Business is a one-stop shop for your interior designer insurance needs. In 10 minutes or less, it can offer multiple quotes to compare, and then the option to purchase the right policy for your business.
Visit Simply Business for a quote
---
User review resources: