Liquor Liability Insurance: Coverage, Cost, & Providers
Businesses that manufacture, sell, or serve alcoholic beverages need liquor liability insurance. Liquor liability policies cover the cost of claims arising from damages or injuries caused by inebriated patrons. Typically, alcohol liability insurance for small business costs $250 to $2,500 annually, depending mainly on the percentage of liquor sales and type of venue.
Coverage for alcohol-related incidents is limited in general liability policies, making liquor liability insurance necessary. To get a fast liquor liability quote for your small business, contact Commercialinsurance.NET. Its experts will pair you with the provider that can get you properly covered.
Top Liquor Liability Providers
Our list of top providers is a mix of carriers and brokerages. Carriers develop and underwrite the policies they sell, whereas independent brokers can quote multiple carriers. Business owners should choose a carrier if they want to work with someone who knows everything about the product. However, working with a broker gives business owners a change to compare offers.
| Provider | Best For |
| --- | --- |
| | Getting matched with an insurer that can provide coverage quickly |
| | Low-cost coverage for bars and restaurants needing quick access to certificates of insurance |
| | Bartenders and caterers who want liquor liability bundled with general liability |
| | Nonprofit organizations that need one-day liquor liability for a special event |
Here are five top alcohol liability insurance providers:
Commercialinsurance.net
Commercialinsurance.net connects business owners with multiple insurance providers. Business owners submit their information, then the company's technology matches them to all available providers. Next, a representative helps the business owner select a policy and connects the owner to an agent to seal the deal.
Making that connection can be a huge plus for restauranteurs looking for liquor liability coverage. Not only do most business owners get their insurance in under 30 minutes, but they often find the best deal available
CoverWallet
CoverWallet is a small business insurer that offers policies personalized to the specifics risks in your industry. Along with having some of the most competitive pricing available, they allow you to access a certificate of insurance immediately after purchase, making it ideal for small businesses who need to get affordable insurance quickly.
When it comes to bars or restaurants that serve alcohol, coverage includes damages arising from injury related to selling, serving, or furnishing alcoholic beverages, as well as legal costs to defend against lawsuits seeking those damages. Plans start at just $16/month and they can get you covered quickly. Get a free quote in minutes by filling out a simple online application.
Food Liability Insurance Program
The Food Liability Insurance Program (FLIP) specializes in liability products for restaurants and other food service businesses. The organization, managed by Veracity Insurance Solutions, LLC, offers an easy application process and instant quotes for affordable food business liability products.
FLIP is the best choice for caterers and bartenders who want their liquor liability bundled with a general liability policy. Caterers or bartenders who already have general liability can also get solo liquor liability coverage. Premiums start at $498 annually for combined coverage.
R.V. Nuccio & Associates
R.V. Nuccio & Associates (RVNA) specializes in event-related insurance policies, covering both the vendors and the hosts. The site is 100% automated, and business owners can get quotes for customized coverage in 15 seconds.
R.V. Nuccio & Associates is the best choice for nonprofits that host fundraisers where alcohol is sold. Selling alcohol changes the risk, and RVNA sells a one-day event insurance policy that includes retail liquor liability coverage. Policies start at $50 for a single event.

What Liquor Liability Insurance Is
Liquor liability insurance is a policy designed for businesses that sell, distribute, manufacture, or serve alcohol. It covers the business' responsibility for damages caused by an intoxicated patron. If the owner or an employee overserve a customer, who then hurts another person or damages their property, liquor liability pays the bills that follow.
Some potential damages that alcohol liability insurance covers include:
An injured party's medical bills if an interaction with an intoxicated patron ends in a fight
Another party's repair bills if an intoxicated patron drives a car into their mailbox
The policyholder's legal bills if an injured party sues for the damages caused by an overserved patron
Alcohol liability insurance can't cover all of the issues that might pop up in your business. For instance, it doesn't cover an intoxicated patron hurting an employee. That requires workers' compensation insurance. It also doesn't cover damages caused by a server. Your general liability typically pays for that.
Who Needs Liquor Liability Insurance
Liquor liability coverage is recommended for any small business where selling or serving liquor is a part of regular and ordinary business. However, there are also times when a policy is required. Most state laws make liquor liability a requirement for obtaining a liquor license. Some commercial landlords and trade partners may also require the coverage in their leases and contracts.
With that in mind, the following businesses most likely want liquor liability insurance:
Bars
Restaurants
Caterers
Breweries and wineries
Liquor stores
Grocery stores that sell beer, wine, and/or liquor
Certain event and performance spaces
Landlords who have tenants engaged in the above activities
States' dram shop laws determine who is liable for alcohol-related accidents. In some states, those laws put at least some of the burden for safe alcohol consumption on the businesses serving or selling the booze. Others hold the patron responsible for their consumption. Either way, trial lawyer and managing partner of Simeone & MIller LLP Thomas Simeone says business owners need to protect themselves.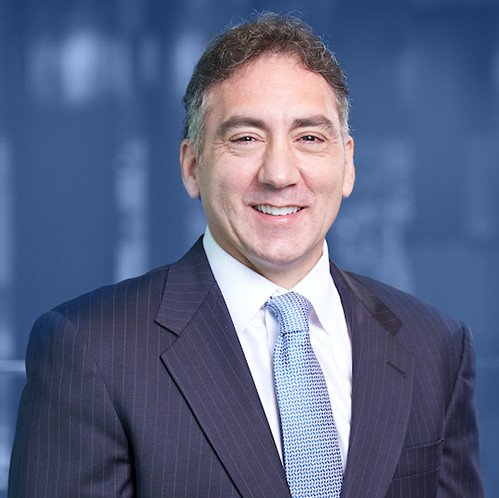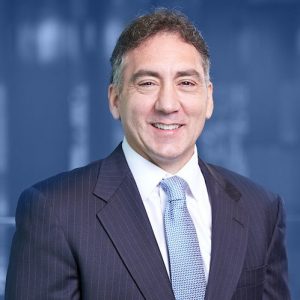 "All bars and restaurants have a duty to be reasonable (i.e., not negligent). Even if they aren't responsible for accidents caused by an intoxicated patron, they can be responsible for serving too much alcohol to someone if that person hurts themselves in the bar or causes a fight. For example, if a bar has a stairway that is not well lit, the more it serves someone, the more likely it is the person may fall and bring a claim. If so, the bar will have to admit that it knew that the stairs were being used by people who had been drinking, which makes it foreseeably dangerous."
If you're in the business of manufacturing, selling, or serving alcoholic beverages, you need liquor liability insurance. That's because liability arising from selling or serving liquor is excluded from the coverage provided by nearly all commercial general liability policies.
What Liquor Liability Insurance Doesn't Cover
Alcohol liability insurance benefits businesses whose main operations include selling or manufacturing alcohol. A business owner who occasionally hosts company events, like a holiday party, probably doesn't need liquor liability insurance because their general liability includes limited host liquor liability insurance.
Finally, liquor liability only covers third-party claims. Damage to your property caused by an overserved patron isn't covered. It also doesn't cover alcohol-related claims of advertising injuries, like defamation, or claims that involve under-age drinking.
Liquor Liability Insurance Costs
Throughout the U.S., liquor liability insurance costs can range from $250 to $2,500 per year. The cost depends on several factors, including your business size, the amount of protection you need, and the legal requirements in your state. Alcohol liability insurance costs are much higher in states with stricter liquor laws, like Texas.
Liquor Liability Insurance Costs & Deductible by Business Type
| Business Type | Coverage Amount | Annual Premium Cost | Deductible |
| --- | --- | --- | --- |
| Bar/Tavern | $1 million | $900 - $2,500 | $1,000 |
| Restaurant | $1 million | $650 - $1,500 | $1,000 |
| Caterer | $1 million | $700 - $2,000 | $1,000 |
| Nonprofits | $1 million | $250 - $800 | $1,000 |
While costs for liquor liability insurance can vary, there are a few main drivers that a business can use to estimate their costs. Some factors, such as state laws, are not within your control, but most of the costs are dependent upon factors specific to your business
"In my experience working with restaurants, three of the biggest drivers of cost for liquor liability insurance are sales, packaging, and loss control. For example, higher sales generally translate into higher premiums. Also, businesses rarely buy a monoline policy for liquor liability; they bundle policies into one package, which reduces the total cost of insurance. An example of loss control is to reduce the potential for claims by training the employees through a program like TIPS." – Gregg Petry, The Robert P. Brady Agency, Inc.
Five factors that impact the cost of liquor liability insurance are:
1. Total Alcohol Sales
Insurance companies often determine liquor liability costs as a percentage of your total sales. This provides an indication of how many customers you serve, which contributes to risk factors.
Bar and restaurant owners who sell high-end wine, top-shelf spirits, or craft beers need to pay special attention to this factor. Their patrons aren't necessarily drinking as much alcohol as their receipts may show. They may be able to argue their case with their insurer by figuring out the average cost of the liquor they sell.
2. Bundled Policies
Buying liquor liability insurance as a standalone policy is generally more expensive than packaging it in with your other policies. For example, a business owner's policy can reduce overall costs by combining protection from all major property and liability risks into one package.
3. Your Claims History
More claims on your liquor liability insurance usually translate into higher premium costs. This is because insurance companies review your claims history and compare it to similar businesses. If you have more claims than these other businesses, your insurer charges you more because they assume you are going to cost them more.
You may be able to keep costs low with smart, proactive, loss control measures, such as training for employees through a program like Training for Intervention Procedures (TIPS). Many insurers offer discounts for business owners who only hire waitstaff with TIPS or ServSafe certificates.
4. State Law
Most states have a dram shop law that can make businesses liable for injuries, damages, or death when they are the result of the business owner or their staff serving an obviously intoxicated individual. For example, dram shop laws enable victims of a drunk driver to sue the establishment that served the alcohol to the driver.
One reason the cost of liquor liability insurance varies widely by state is because of dram shop laws, which have been adopted in most states but aren't uniform. This variance means business owners should review their state's dram shop law and other related laws before deciding how much liquor liability coverage they need. You can find information about your state's dram shop laws below.
5. Type of Establishment
Coverage and costs will vary by business type. For example, liquor liability insurance costs for the typical restaurant can be lower than a bar because alcohol is only an incidental consumption item. But at a bar, alcohol consumption is the primary purpose.
How to Reduce Your Liquor Liability Insurance Costs
A big part of keeping liquor liability insurance costs down is by not having any claims. Buying a liquor liability insurance policy doesn't mean that responsible, cautious behavior is less necessary. In fact, you may see a reduction in premium in exchange for good risk management and loss history.
One of the primary ways to reduce your likelihood of filing a claim is to train your employees. According to James Henry Dunne, J.D., Professor of Hospitality Management, NYIT School of Management: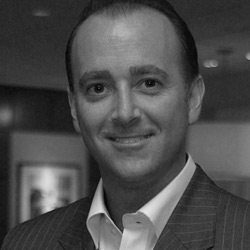 "Having your service staff trained and certified in the responsible service of alcohol (TIPS, ServSafe, etc.) is not only helpful to cultivate professionalism amongst your staff, but it also provides a reduction in liability premiums for the business (varies depending on your insurance provider and state where you operate). Many insurance providers require a periodic responsible service certification course for staff just to maintain coverage."
You can protect your staff and your business with these proactive measures:
Train your employees – Reputable insurers in the bar and restaurant insurance industry offer free training to liquor liability policyholders. This training can result in a premium discount.
Hire professional bartenders – Most bartenders are trained to detect signs of intoxication and to prevent overconsumption of alcohol. They can hopefully stop trouble before it happens.
Do not serve minors – You can't be too cautious. Bartenders should check identification for any patron who looks younger than 30 years old. Social hosts should not invite minors to an event where alcoholic beverages are served.
Host your party at an offsite location – If your business is hosting an event where alcohol will be served, hold it at an offsite location. If there is a liquor-related incident, it's best that they occur away from the business location.
Do not pay for alcoholic drinks – Buying drinks for your guests can increase the risk of accidents and may impact your liability for them. Social hosts can ask guests to bring their own beverages.
Use a voucher system – Drink vouchers can limit the consumption of alcohol.
Offer non-alcoholic beverages and serve food – Offering food and alternative, non-alcoholic beverages can help your patrons and guests monitor their liquor consumption.
Policies that Complement Liquor Liability Insurance
Business owners who manufacture, sell, or serve alcoholic beverages need liquor liability insurance. However, the coverage is limited to alcohol-related incidents. There are other insurance policies that provide protection for the other risks your business faces.
Here are a few examples of additional insurance policies that many businesses need:
General Liability – Commercial general liability covers third-party lawsuits arising from everyday business activities, including bodily injury, property damage, and foodborne illness.
Umbrella Insurance – Umbrella insurance provides additional liability coverage above the limits of some of your other liability policies. For example, legal fees can exceed your liquor liability limits, and an umbrella policy can cover the excess.
Workers Compensation – Restaurant and bar employees face several job-related hazards, such as wet floors, broken glass, intoxicated customers, and a fast-paced environment. Liquor liability insurance seldom covers employee injuries, which makes workers' compensation insurance necessary for some businesses.
Business Owner's Policy – Some businesses choose to bundle general liability and property insurance into a business owner's policy. Combining coverages usually reduces your rates, so getting a business owner's policy can help balance out the extra liquor liability insurance costs.
Liquor Liability vs. Host Liquor Liability
If your business does not manufacture, sell, or serve alcoholic beverages, you may not need liquor liability insurance. Standard general liability policies include host liquor liability coverage. Since it's included in the policy, it's hard to say what host liquor liability insurance costs, but general liability tends to be less expensive than alcohol liability insurance.
Let's say your company hosts an event where alcohol is served and someone suffers damages because of the actions of one of your intoxicated guests. That person may sue you for damages, but your general liability most likely covers it because you're not in the business of making, selling, or serving alcohol.
However, host liquor liability does not protect against all claims. You may still be sued under tort law by a third party if an alcohol-related injury or damage is due to your negligence. For this reason, social hosts may consider buying event insurance.
Liquor Liability Insurance Frequently Asked Questions (FAQs)
Liquor liability insurance is essential for any business with operations that include the sale or production of alcohol. That describes a lot of businesses besides bars and restaurants, which means you may still have questions specific to your insurance needs. We've listed a few common questions and answer them here.
Do I Need Liquor Liability Coverage for a One-Time Event?
Plenty of businesses and nonprofits host events that include alcohol. For businesses that don't regularly sell alcohol, the host liquor liability in their general liability policy usually covers their risk. However, you should check your limits. Liquor liability lawsuits are disruptive and expensive, so you may want to increase your coverage for a large event.
Does Liquor Liability Insurance Cover the Alcohol I Produce?
If you produce alcohol and serve it to a person who then causes property damage, liquor liability covers your legal responsibility for that damage. If you produce contaminated alcohol that causes consumers to become ill, then the products-completed operations coverage in your general liability most likely kicks in.
Does Alcohol Liability Insurance Cover Damage to My Property?
Alcohol liability insurance covers third-party injuries and damages. Third parties are people besides the primary individuals directly involved in a situation. For business owners, that basically means anyone who isn't an employee, so liquor liability does not cover your damages or injuries or those of your employees.
Bottom Line
As with all small business insurance, getting the right liquor liability insurance policy is integral to the startup, growth, and ongoing success of your business. Whether you are serving liquor at a one-time event at an offsite location, or you are in the business of selling and serving alcohol, you will need a liquor license, and will thus be required to have alcohol liability insurance.
For more guidance in finding the right liquor liability insurance for your business, a good place to get started is Commercialinsurance.net. Its experts can analyze your risk and how it impacts the coverage you need. Getting a quote is free and there's no obligation.