Matterport is well-known real estate virtual tour creation software, but many agents consider it too expensive so actively seek out alternatives. To help, we identified the six best Matterport competitors based on pricing, features, and equipment needed to create 3D virtual tours. We also considered customer reviews and support options.
Top 6 Matterport Competitors 2019
| Matterport Competitors | Best For |
| --- | --- |
| | (Best Overall) Agents wanting to create free 3D tours with smartphones. |
| | Realty professionals seeking to create branded virtual property tours for social media posts. |
| | Agents wanting to insert clickable popup windows in 3D tours to provide additional information. |
| | Professionals seeking to add advanced virtual tour customization like design skins. |
| | Agents wanting clickable 3D floor plans as navigation for virtual property walk-throughs. |
| | Professionals who want to add their virtual property tours to Google Maps. |



Zillow 3D Home Tour is a virtual tour app that's our best overall Matterport alternative thanks to its affordability (the app is free) and the ability to use smartphones to create tours. Additionally, Zillow 3D Home Tour allows agents to easily upload tours to social media and their own Zillow listing for property promotion. Given these robust features, Zillow 3D Home Tour is best for budget-strapped agents on the go who need to quickly take tour photos with their smartphone.
Zillow 3D Home Tour Pricing
Zillow 3D Home Tour app is free for agents with or without a Zillow Premier Agent (ZPA) account. The ZPA account is also free; while optional, this account allows agents to claim their listings on Zillow and set up a profile—both of which can feature 3D tours.
Zillow 3D Home Tour Features
Zillow 3D Home Tour is hands down the most intuitive and affordable Matterport alternative. For on-the-go agents needing to create attractive virtual tours from their smartphone, Zillow 3D Home Tour is a great choice. While the videos produced by Zillow 3D Home Tour are good quality, the resolution of images and features are better on Pano2VR or EyeSpy360, both of which require 3D cameras.
Here is how Zillow 3D Home Tour features stack up:
Design Tools
The best part of Zillow 3D Home Tour is that it is a mobile design tool that does not depend on additional equipment like a computer or Ricoh 3D camera for creation. The app guides the agent through selecting and labeling the rooms for shots. To create a tour, an agent simply starts the app, inputs the property address, and takes a panoramic image of each room. When all shots are taken, the Zillow 3D Home Tour app creates the virtual tour and adds navigation.
Editing/Revisions
Zillow 3D Home Tours can be clunky to edit or revise; there is no built-in editing tool that allows agents to adjust things like lighting before creating a virtual tour. If an agent sees a problem with an image while viewing the virtual tour, then the only option is to retake that image after deleting it, then re-adding and recreating the tour. This process can be time-consuming for the agent. If editing features are important to you, then Pano2VR is a better choice.
Zillow 3D Home Tour Customer Service
Agents can connect with Zillow through chat, email, and phone from 9 a.m. to 5 p.m. Central time. Zillow also maintains a video and article library to help agents make the most of their ZPA account and 3D home tours.
What Zillow 3D Home Tour is Missing
The one thing missing from Zillow 3D Home Tour app is the ability to edit images in depth. If you see an image that needs touch-ups, then you will need to remove that image from the tour, retake it/edit it, and reupload it to fix the problem. More expensive downloadable software solutions like Matterport or Tourweaver have built-in editing options in the review step before creating the virtual tour.
What Users Think About Zillow 3D Home Tour
There are not many reviews for Zillow 3D Home Tour. Reviews in the Apple App Store note that the app is easy to use and the best of all the free tour creation solutions. Another user noted that Zillow 3D Home Tour is great for creating 180-degree images of smaller spaces to highlight specific property features.
Where to Find Zillow 3D Home Tour
Zillow 3D Home Tour is the best overall option for agents who want to create a quick virtual tour with their smart device for free to share with potential buyers. Agents can also sign up for a free ZPA account to help manage their 3D tours and post their walk-throughs to their claimed property listings on Zillow.com. Get started today with free Zillow 3D Home Tour.
VPiX: Best Matterport Alternative for Branded Social Media Integration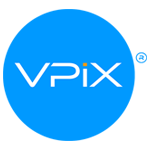 VPiX is an online-only Matterport competitor that gives agents the ability to create virtual tours, brand them, and quickly post them on social media starting at $59 per month. VPiX is unique because the social media integration for Facebook, LinkedIn, Twitter, YouTube, and Google lets agents upload virtual tours to social channels with only a few clicks. VPiX is ideal for social media-savvy agents who want to use their virtual tours to gain social followers and leads.
VPiX Pricing
VPiX is a subscription-based service with three tiers; the pricing for each depends on how many tours you host. To host 10 virtual tours, it costs $59 per month; 100 virtual tours costs $95 per month; and 250 tours costs $259 per month. There is a 15% discount for annual plans.
VPiX Features
VPiX stands out for the agent who is engaged in social media advertising and marketing. The direct integration of VPiX and major social channels—like Facebook, LinkedIn, Twitter, YouTube, and Google Local Guides—surpasses all other inclusions on this list. While you can use the short link provided by other inclusions to create social posts, VPiX integrates directly with social channels to help agents quickly create and post branded virtual tours.
Here is how VPiX features measure up against other Matterport alternatives:
Design Tools
Tour creation with VPiX is similar to other platforms on our list, except it requires a 3D camera; this ensures high-quality images. You can also quickly add brand images/logos to virtual tours, then upload to your own social channels. Social icons are added to the bottom of VPiX virtual tours to encourage viewers to share them with an ever wider audience. This is not a feature of Matterport or other Matterport competitors on this list.
Editing/Revisions
Because panoramic photos are stitched together in VPiX, editing or revising the virtual tour will require retaking the photo and reinserting it in the right place. This is a common process for Matterport alternatives on this list that do not allow you to edit photos within the platform; Zillow 3D Home Tour and EyeSpy360 use the same process. Editing is also fairly limited with Matterport.
VPiX Customer Service
Standard support through phone, online trouble ticket, or email is available weekdays from 9 a.m. to 6 p.m. Mountain time for users hosting fewer than 100 virtual tours. Hosting more than 100 virtual tours means agents get priority support with accelerated turn-around on trouble tickets and emails.
What VPiX is Missing
VPiX is designed for agents who use a 360-degree camera to create virtual tours. The biggest missing element for VPiX is the ability to take panoramic pictures on-the-fly with a smartphone or tablet. Also, though it is less expensive than Matterport, VPiX is just as complicated. If you want an easier platform, then EyeSpy360 or Zillow 3D Tour are better choices.
What Users Think About VPiX
Reviewers on Capterra noted that VPiX is a professional platform that is great for photographers and users accustomed to virtual tour software. Even as an online tool, several Facebook reviewers stated that VPiX constantly updates their platform to provide the best results for virtual tours. However, it was noted that VPiX was not friendly to non-technical users.
Where to Find VPiX
Creating a virtual tour with VPiX social media integrations means that agents can easily post to their social accounts and build engagement online. For a closer look at these features, agents can schedule a free online demo of the platform through the website.
EyeSpy360: Best Matterport Alternative for Adding Popups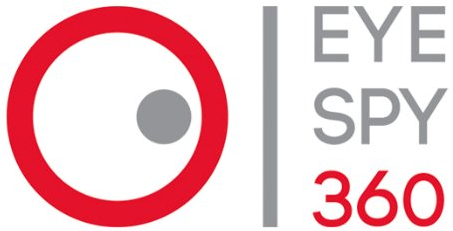 EyeSpy360 is an online virtual tour Matterport competitor that provides more information for buyers with clickable pop-ups starting at $13.99 per month. The EyeSpy360 platform is unique because agents can share information with buyers via popup links—or hotspots—that appear in strategic places in each tour. This virtual tour service is ideal for agents who want point out special features or highlights about a property during the virtual walk-through.
EyeSpy360 Pricing
EyeSpy360 pricing depends on the number of virtual tours and scenes (rooms) per tour. EyeSpy Free is for five scenes per video and three tours. EyeSpy Starter is $13.99/month for 10 scenes and three tours. EyeSpy Advanced is priced at $34.99/month for unlimited scenes for 10 video tours.
EyeSpy360 Features
EyeSpy360 features automatic pop-ups and clickable hotspots to get the buyer to pay special attention at various parts of a virtual tour. These elements can include mini-tours of specific parts of a property, more in-depth information, or agent contact details. Pan2VR also offers pop-ups, but the level of customized coding to get the same results is significant.
Here is how EyeSpy360 features measure up against other Matterport competitors:
Design Tools
The design tools of EyeSpy360 are created to help agents easily take room photos then stitch them together to create a real estate lead generation tour—complete with a live preview. After creating a virtual tour, agents can drag-and-drop screens for pop-ups or clickable hotspots with text, images, contact info, and more. Matterport also offers the ability to add clickable hotspots throughout tours, but the information included is text-based.
Editing/Revisions
Editing virtual tours in EyeSpy360 can be more complex because of the extra pop-ups and hotspots. If there is an issue with an image in the virtual tour, then the agent will need to replace that image with an acceptable one. To edit the hotspots or pop-ups, the agent needs to go back into the editor to make revisions by clicking each element to change text/images, then recreate the virtual tour. Like Zillow 3D Home Tour and VPiX, the editing process is time-consuming.
EyeSpy360 Customer Service
EyeSpy360 customer service is available around the clock via chat, email, and phone; with offices all over the world, EyeSpy360 is available in every time zone. There are also webinars and training sessions available online to help agents make the most of EyeSpy360 features.
What EyeSpy360 is Missing
EyeSpy360 offers a good user experience, though the dashboard can take a while to load because it is designed to give users a real-time preview of changes. With interactive agent chat and click-and-drag virtual tour creation, the technology can cause some computers to drag when loading. The best way to tell if your computer can handle this is to sign up for a free EyeSpy360 account to test the features.
What Users Think About EyeSpy360
Over 100 Capterra reviewers gave EyeSpy360 4.5 out of 5 stars. Most reviewers raved about the ability to add tips and other pop-up content for the buyer into each tour. The most common complaint among reviewers was the lack of tour customization.
Where to Find EyeSpy360
EyeSpy360 gives agents control over information provided to the buyer with interactive pop-up screens offering chats, guided tours, property details, and more. With a free-for-life account, you can easily test all of the features of EyeSpy360 and upgrade when you're ready to an affordable paid plan starting at $13.99 per month.
Pano2VR Software: Best Matterport Alternative for Tour Customization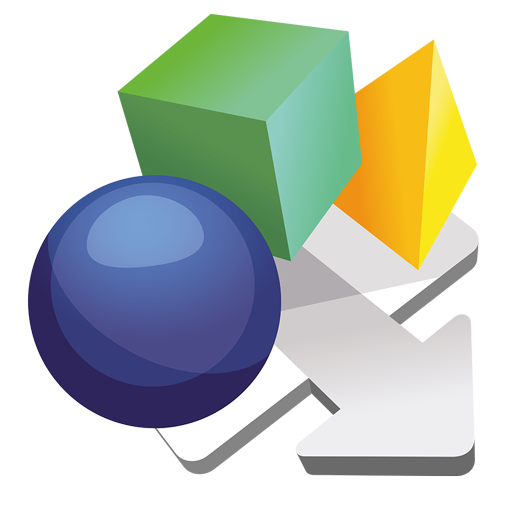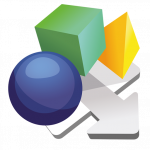 Pano2VR is a downloadable virtual tour Matterport alternative priced at $149 that is ideal for customizing virtual tours with striking features. Pano2VR is particularly unique because agents can apply skins to customize what the buyer sees and droplets to streamline the video creation experience. The Pano2VR software is ideal for tech-savvy agents who want more extensive customization to design their perfect virtual tour.
Pano2VR Pricing
The Pano2VR software costs $149 for a digital download. This allows agents to use the software to create as many virtual tours as they would like. There is a free trial download to test features before buying.
Pano2VR Features
The customization features for Pano2VR stand out because the preset options allow agents to save time. More uniquely, agents are able to apply skins to their virtual tours to create a design aesthetic that matches the property and their branding. With some coding skills, agents can also change where buttons are placed, how walk-throughs progress, and where logo or contact details show up. Matterport offers some coding options, but not to this extent.
Here is how Pano2VR features measure up against other Matterport alternatives:
Design Tools
The design tools for Pano2VR offer almost unlimited design abilities. While users can create basic tours with prebuilt skins and a few clicks, there is advanced customization available for technical users. Agents can use code to add special transitions or navigation for the buyer to emphasize specific property features. Also, to make tour creation easier, agents can create droplets—templates of how all virtual tours should look—to streamline design workflow.
Editing/Revisions
The revision process is rather involved for Pano2VR. For a single tour, agents can tweak the individual images and text; however, editing a skin or droplet would change the way other virtual tours operate and appear, which has much broader consequences for future tours. For a simpler editing process, Zillow 3D Home or VPiX, EyeSpy360 are better choices.
Pano2VR Customer Service
Pano2VR offers email and phone customer support during business hours. There is an online forum to ask questions of support staff and other users, along with online trouble tickets that are handled with 24 hours. There is also a blog with tips on how to make the most of Pano2VR and a complete video library of tutorials.
What Pano2VR is Missing
Pano2VR is missing an online platform that allows agents to create and edit virtual tours from any location. As agents are frequently on-the-go and visiting properties, it can be inconvenient to have to use your laptop or desktop computer to access downloaded virtual tour software. If you want more on-the-go access to video tours, then Zillow 3D Home Tour or VPiX are better options.
What Users Think About Pano2VR
Reviewers of Pano2VR on G2 were largely tech-savvy agents and photographers. Some reviewers felt that the interface was dated due to features deployable only with coding. Other reviewers felt the ability to code opened Pano2VR up to unlimited customization. Either way, Pano2VR is not for the novice. Find out more about Pano2VR pricing and reviews.
Where to Find Pano2VR
Pano2VR is the ideal way to customize your virtual tours with skins that allow you to easily create a specific feel for your buyer. As downloadable software, Pano2VR has a robust set of features for the tech-savvy agent who wants to create unlimited property walk-throughs. Test the features with a free Pano2VR trial.
TourWeaver Standard Software: Best Matterport Alternative for 3D Floor Plans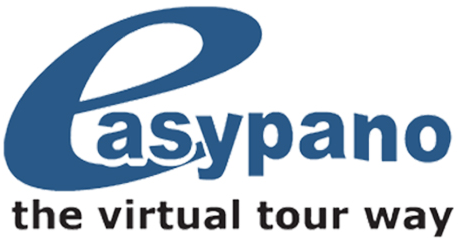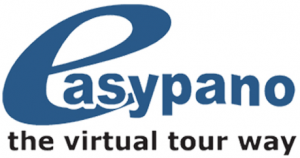 TourWeaver Standard Software is a downloadable virtual tour Matterport competitor that uses 3D floor plans as a guide for walk-throughs; the software is priced at $299.95. TourWeaver is unique because buyers can browse around the house by clicking on the floor plan to jump from room to room — instead of simply following on-screen tour navigation. The TourWeaver platform is right for agents showcasing larger or complex properties that need streamlined navigation.
TourWeaver Pricing
TourWeaver is virtual tour creation software that costs $299.95 to download. Agents can get the software on a CD for an extra $15. There is a free trial to allow agents to test the features before buying the TourWeaver virtual tour software program.
TourWeaver Features
TourWeaver stands out by giving agents the ability to create interactive floor plans with each tour. This allows buyers to virtually stroll through a house and get an understanding of the layout; they can also click on any room to see a 3D tour of it. Matterport also offers high-quality full-house floor plans, while EyeSpy360 and 3D Vista offer floor plans, but not as a part of the navigation of virtual tours.
Here is how TourWeaver features measure up against other Matterport alternatives:
Design Tools
TourWeaver allows agents to easily take panoramic images with a DSLR camera and connect them with a room label to create a virtual tour with accompanying 3D floor plan. By including previews of virtual tours of rooms throughout the house with this floor plan, buyers are able to click around without getting lost walking through the property.
Editing/Revisions
Editing and revisions in TourWeaver depend on what needs to change. If you need to fix an image that does not look appealing, then you will need to upload a new image. To change the mapping of the image to the appropriate place in the floor plan, you will have to alter a link. To change the 3D floor plan navigation, you will need to redo the virtual tour.
TourWeaver Customer Service
The customer service of TourWeaver is comparable to Zillow 3D Home Tour. With 24/7 chat, email, phone, and Skype channels, TourWeaver offers support to users wherever they are most comfortable connecting. There is also a forum to ask questions of other users, a video tutorial section, and a knowledge base of training seminars with FAQs.
What TourWeaver is Missing
TourWeaver is missing an online application that lets users easily create walk-throughs from more than one computer. Like Pano2VR and 3DVista, the powerful features of a downloadable virtual tour creation software limit the user's ability to quickly access tours and design tools from multiple locations. If mobility is important to you, then you might want to try the Zillow 3D Home Tour app or VPiX.
What Users Think About TourWeaver
There were no third-party reviews about TourWeaver either online or in social media. You can find out if TourWeaver is right for your needs by downloading the free trial. Learn more about TourWeaver prices and details.
Where to Find TourWeaver
TourWeaver is a powerful virtual tour creation software that helps agents guide buyers through a property using clickable floor plans. With preview bubbles that appear in each room on the floor plan, buyers can get an idea of the layout and a feel for the house to see what interests them most about the property. Sign up for a free TourWeaver trial to test the platform's features.
3DVista Software: Best Matterport Alternative for Adding Tours to Google Maps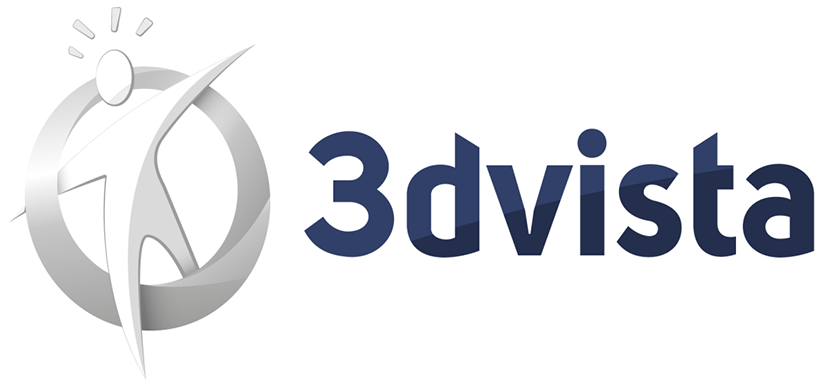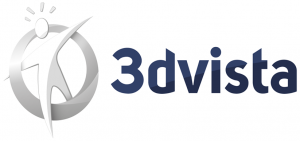 3DVista is a $550 downloadable virtual tour Matterport alternative that allows agents to add their video tours to Google Maps to increase searchability and property visibility. This makes property tours available to a wider audience searching in a specific location. With this exposure, 3DVista is ideal for agents who want to build interest among buyers using Google Maps to explore areas in which they're considering a home purchase.
3DVista Pricing
3DVista costs $550 for unlimited usage of the virtual tour software. This software is a complete download, so it is not available online. Additionally, this robust software also requires a 3D camera.
3DVista Features
3DVista is the costliest Matterport alternative on our list because it offers many features designed to create a virtual tour within the Google Maps framework. Although TourWeaver offers Google Map street view integration, 3DVista takes it to a new level by offering live panoramic views from within a property. It also features in-image zoom, 3D floor plans, specialized tour transitions, and more. This is more extensive than the offerings of Matterport.
Here is how 3DVista features compare with Matterport alternatives:
Design Tools
The design tools for 3DVista require professional-level knowledge of how virtual tours and Google Maps Street View work. Designing a virtual property tour with 3DVista is like creating a walk-through within a walk-through; the navigation is created to simulate and match the Google Maps experience so buyers can see what it is like to live and work in a property. Extra functions, like image zoom and live panoramas, require knowledge of photo editing and graphic design.
Editing/Revisions
While it is not possible to edit Google Maps, agents can edit individual images, then re-upload them to 3DVista to recreate a tour. The settings required to recreate each tour are extensive, however, so the editing process can be time-consuming. For easier editing with the same quality, consider another virtual tour software like Pano2VR or TourWeaver.
3DVista Customer Service
3DVista offers customer service through email and trouble tickets. It is unknown how long it takes to get a response. There is also an extensive database of video tutorials online covering everything from setup to adding features and sharing tours.
What 3DVista is Missing
3DVista is the most advanced virtual tour software on our list, so ease-of-use for non-technical agents is lacking. As 3DVista seeks to integrate virtual property tours into the world of Google Maps to give users an overall feel for the area, beginners will be lost in all of the settings and adjustments needed to create a proper tour. If you are a technology novice, then Zillow 3D Home Tour is a better choice.
What Users Think About 3DVista
The one review we could find on Capterra noted that 3DVista was complex with a steep learning curve, but the results were phenomenal. You can download a free 3DVista trial to test the features for yourself. Find out more about 3DVista pricing and reviews.
Where to Find 3DVista
3DVista is suited for tech-friendly agents who want to create an immersive experience for buyers and increase exposure via Google Maps. Given its extensive capabilities, it is best for agents showcasing luxury properties and listings with breathtaking features. Download a free 3DVista trial to find out more.
Bottom Line – Matterport Competitors
Creating a virtual tour can be simple or complex depending on the features needed by an agent to present property to buyers. While Matterport is a prominent virtual tour creation platform, many agents find it to be too expensive and complex, which is why we sought out the best Matterport alternatives based on price features, equipment needed, ease of use, and customer support.
Considering the above criteria, the best overall Matterport alternative is the Zillow 3D Home Tour app due to the ability of the agent to quickly create free virtual tours via their smartphone. Also, with a free ZPA account, agents can claim a property listing and upload interactive virtual tours in minutes. Sign up for a free ZPA account and start making your own Zillow 3D Home Tours today.
How We Evaluated Matterport Competitors
Virtual home tours are often a great real estate marketing idea that helps generate leads, but a lot of tour software requires expensive equipment or costly monthly subscription fees—like Matterport. Also, they are often hard to use for the non-technical agent. That's why we sought out best Matterport alternatives based on affordability, ease of use, overall features, and customer support.
Here are the criteria we used to evaluate the best Matterport alternatives:
Price: Virtual tour software is either priced on a subscription model or downloaded onto a computer for a set price. For subscription services, the baseline price for inclusion in our ranking is free to $69 per month. For downloadable software, the baseline is $149 to $499, depending on the features you need.
Features: The primary feature we looked for in each inclusion on our list was simple: the ability to use a smartphone or 3D camera to create images that the software will stitch together into a virtual tour. Additional features like design customization was noted as well.
Equipment: There are two types of equipment for virtual tours: 3D cameras and smart devices like phones or tablets. To be included on our list, Matterport alternatives must give agents the ability to use either a 3D camera and/or a smartphone to take tour photos.
Ease of use: Virtual tour software and applications range from easy to use for the non-technical savvy, to complex with advanced features like Google mapping. For consideration in our review, each solution had to be simple for a novice to use. Some offer more complex features, but these don't hamper ease of basic use.
Customer service: Customer service for each Matterport alternative on our list is available during regular business hours through phone, email, or chat to help users with technical and operational issues. Support documentation like videos were considered a bonus.
Customer reviews: We used customer reviews to gauge customer satisfaction with the 3D tour software or solution. We considered third-party independent review sites like G2 or Facebook, supplemented with testimonials supplied by providers.
As our best overall pick, Zillow 3D Home hits all the high points with a free virtual tour creator that can be used with smart devices — like a phone or tablet — or a 3D camera. The Zillow 3D Home Tour app allows agents to easily take pictures of each room and generate a virtual walk-through that can be used in their email and on social media, as well as part of their real estate listing marketing plan.