MileIQ App Review: Features and Pricing for 2022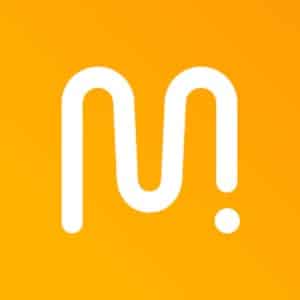 What We Recommend MileIQ For
Because of its affordability and simplicity, we recommend MileIQ if you need simple mileage tracking―for instance, you use a personal car for business purposes. It lacks some features like route planning and expense tracking, but it can still be a great app for automating the mileage tracking process. You may have to look elsewhere if you need expense tracking and accounting features, such as tax calculation.
MileIQ Is Especially Good for
Individuals who only need to log mileage for taxes or expense reimbursements: MileIQ's focus is automatic mileage tracking, making it a great fit for self-employed individuals who want to save money on their taxes as well as company drivers who wish to be properly reimbursed for mileage. MileIQ is one of our choices for the best mileage tracking apps, particularly for those who want a simple solution to log their drives.
Drivers with the same routes: The app recognizes frequent trips, which is a useful feature for drivers with frequently driven routes.
Company drivers with irregular working hours: MileIQ's Work Shifts feature allows you to set multiple working shifts for a single day or across multiple days.
Office 365 Business users: Users who subscribe to Office 365 Business Standard, Premium, E1, E3, and E5 get free unlimited tracking with MileIQ. You only need to register your Microsoft account with MileIQ to enjoy this free perk.
MileIQ Is Not a Good Fit for
Companies that need accounting and expense tracking features: QuickBooks Online has a mileage tracking feature embedded in the software which tracks your mileage via GPS, classifies your expenses, and generates detailed reports. QuickBooks has an advantage over MileIQ because of its expense tracking and bookkeeping features, making it our choice for the best small business accounting software.
Drivers that need route planning features: MileIQ doesn't allow you to plan your routes on future trips. Our pick for the overall best mileage tracking app, TripLog, has a route planning feature, which is great for company delivery drivers.
Self-employed individuals who need tax and tracking reporting: While MileIQ's reports can be used for tax compliance, Hurdlr is more beneficial for self-employed individuals because it estimates your quarterly tax payments by tracking your income and tax deductions.
MileIQ vs Competitors
The table below shows how MileIQ stacks up against the other mileage tracker apps on the market in terms of pricing and features.
Free Plan

✓

✓

✓

N/A

✓

$/Month (Paid Plan)

Starts at $5

Starts at $5.99

Starts at $10

$30 to $200

Starts at $12

Affordability

(1 to 5, 1 Being the Most Affordable)

1

2

3

4

5

User/s Included

One user per subscription

One to unlimited

Unlimited

Five to 25

Unlimited

Automatic Tracking

✓

✓

✓

✓

✓

Categorize Trips as Business or Personal

✓

✓

✓

✓

✓

Bank or Credit Card Integration

N/A

✓

✓

✓

✓

Route Planning

N/A

✓

N/A

N/A

N/A

Snap Receipt Photos

✓

✓

✓

✓

✓

Note Taking

✓

✓

✓

✓

✓

Clock-in/Clock-out Timesheet

N/A

✓

✓

N/A

✓

Unlimited Customer Support

✓

✓

✓

✓

✓
MileIQ Pros and Cons
PROS

CONS

Simple mileage tracking solution
No accounting tools like expense calculation
Ideal for subscribers of Microsoft Office 365 Business products
Doesn't integrate with bank or credit card accounts to track expenses
Monthly billing is excellent for short-term projects
No route planning features
Excellent reporting features for tax compliance
No clock-in/clock-out timesheet for employees
MileIQ Pricing
MileIQ offers separate packages for personal and team use. With MileIQ's Personal package, you can test out MileIQ for free for 40 drives per month and upgrade to the Unlimited plan if you need unlimited mileage tracking. Those interested in the For Teams package can subscribe to MileIQ's Lite plan for $50 per driver, per year.
If you want a premium solution, MileIQ is launching a new plan called Teams Pro―$100 per driver, per year. As of this writing (February 23, 2022), Pro hasn't been released yet. You can contact the provider to learn more about the Pro plan.
Mile IQ Pricing (Personal)
Free Trial: Free for 40 drivers per month
Unlimited: $5.99 per month or $59.99 per year
Mile IQ Pricing (For Teams)
| Pricing & Features | Lite | Pro |
| --- | --- | --- |
| $/Driver/Month (When Billed Monthly) | $5 | $10 |
| $/Driver/Year (When Billed Annually) | $50 | $100 |
| Create a Team for Free | ✓ | ✓ |
| Unlimited Plan for Drivers | ✓ | ✓ |
| Ability to Add & Remove Drivers | ✓ | ✓ |
| In-depth Reports | N/A | ✓ |
| Dedicated Onboarding | N/A | ✓ |
| Premium Support | N/A | ✓ |
MileIQ Features
While not as comprehensive as other mileage tracker apps like TripLog and Hurdlr, MileIQ offers many useful features that can help you automate your mileage tracking workflows. Below is a list of some of MileIQ's most notable features.
Drive Classification
Classifying drives is an essential feature for a mileage tracker as you wouldn't want a business trip classified as a personal trip. In MileIQ, you can classify trips via the mobile app or through the web dashboard.
Classifying via Mobile App
There are three ways to classify drives on the app.
1. Business or personal classification Swipe right for business or swipe left for personal:
2. Custom purpose classification: You can add a custom purpose based on the category with either a long swipe to the left or right. For iOS users, a grid will appear. For Android, you'll see a list instead:
Subcategories for Business

Between offices
Customer visit
Meeting
Errand/Supplies
Meal/Entertain
Temporary site
Airport/Travel

Subcategories for Personal

Commute
Medical ($)
Charity ($)
Moving
3. iPhone and iPad exclusive: For iOS users, MileIQ has an exclusive widget that can help you classify drives without even opening the app. Users of iPhone 7 and above can classify drives from their notifications.
Personalize MileIQ
You can personalize MileIQ in many different ways, including vehicles, drive detection, and stuck in traffic.
Vehicles
You can add several vehicles in MileIQ, whether the vehicle is personal or company-owned. Additionally, you can add information to help you identify the vehicle, such as the make, model, and year, and assign it a nickname:
You can also add a vehicle to your account via the web dashboard. Go to the MileIQ web dashboard and click Settings. From there, go to Vehicles & Odometer, then click Add New Vehicle:
Drive Detection
MileIQ reports and recognizes a new trip if you travel at least a half-mile from your current location. The variance for drive detection is less than a mile. MileIQ may occasionally disregard drives of less than a mile, depending on your last known location.
Stuck in Traffic
MileIQ has a 15-minute grace period before it stops tracking your trip. If you're stuck in traffic, MileIQ will continue recording your trip unless you've been idle for more than 15 minutes. In that case, MileIQ will record a new trip once you start moving again.
MileIQ Dashboard: The Drives View
The MileIQ web dashboard is another way to manage your company's drivers and driving history. Unlike on the mobile app, you'll see a detailed history of your past driving, and you can generate detailed reports as well:
The Drives View in the MileIQ dashboard can help you review, classify, and edit your drives. You can enter changes individually or in bulk. You'll see the Drives View by default once you log in. If you want to see driving history, you can click the drop-down menu in the upper left corner to see the calendar. To filter the classification, click the drop-down menu beside the date filter to see classification categories.
In addition to date and category, you can also filter by purpose. On the Drives Summary panel, you can see the data represented in a pie graph with the custom categories on the boxes beside it. This information can help you see how drives are classified and the purpose of the drives:
While in the MileIQ dashboard, you can continue classifying drives. However, it works differently than the mobile version. Click the suitcase icon for business drives and the home icon for personal drives. If you want to make changes, click on a driving record and a window will appear on the right side of the screen. From there, you can edit your drive by changing the distance traveled, adding a parking or toll fee, selecting a vehicle, and including some notes about the drive:
In case you forgot to add a drive before the trip, you can make a catch-up record through the MileIQ dashboard. Click on "Add a drive," and a pop-up window will appear. Enter the starting point and destination, and MileIQ will compute the miles traveled and their corresponding value automatically:
MileIQ Dashboard: Reports View
From the Drives View, go to Reports View to make and review reports. You can find MileIQ's report builder in this view, which can help you generate accounting or tax compliance reports:
If you want to create a report, adjust the parameters (such as date filter, category filter, and vehicle filter). Once everything is set, click "Create this report" to generate the report. A window will appear prompting you to complete the following:
Name your report.
Send the report to email, Concur, or Freshbooks.
Send a copy to an email address.
Name of the submitter.
Name of the project.
Name of the client or customer.
Business rate.
Don't forget to toggle the "Mark as reported" button to "yes." Then, click "Create Report" to generate your new report.
Once you've created a report, you can view it at the Past Reports panel. Here, you can see newly created and past reports that are downloadable as comma-separated values (CSV) files or as PDFs:
MileIQ Mobile App
4.6

On App Store
4.3

On Google Play
The MileIQ mobile app tracks your mileage automatically, eliminating the need to manually start and stop recording. It allows you to classify your drive with a single swipe—right for business and left for personal. After tracking your drives, you can quickly obtain the results you need for taxes or expense claims. The app is available on Google Play and the App Store.
Frequent Drives
MileIQ classifies your trips automatically with its Frequent Drives feature. This feature is useful for drivers who take the same route or locations for their commute. The app will detect and remember the routes you take frequently and assign the same tag in the future on your behalf. You can view the details or re-classify a trip if needed from the web dashboard.
When you classify a drive and MileIQ offers to classify it for the second time in the future, you'll receive a notification on your app noting its potential to be a frequent drive:
Work Hours
With the Work Hours feature, MileIQ will classify those hours outside of your working shift as personal automatically. All you need to do is to set your normal business hours, and only trips within those hours will be recorded in the app as business. The rest of the drives are classified as personal automatically. You can always review your drives from the web dashboard and reclassify them if needed.
To enable work hours in the mobile app, go to Account Settings from the Menu tab, click on Work Hours, and toggle the slider to the right:
To activate Work Hours from the web dashboard, go to Settings and then click on the Auto-Classification tab to display the Work Hours section. Slide the toggle switch to the right to activate Work Hours, adjust the time based on your schedule, and click the Save button:
Work Shifts
For those who have irregular working schedules, Work Shifts allows you to set multiple working hours for the same day or multiple days. For instance, if you're a rideshare driver in the morning and evening, simply turn on Work Shifts and your personal drives will be classified automatically. You can add shifts when setting your schedules with the Working Hours feature.
MileIQ Drive Classifier Widget for iOS
Using the classifier widget in MileIQ, you can view and classify your trips without opening the app. All you have to do is to add the MileIQ widget to your Today View on your iOS device. To activate the widget, swipe right on your home screen, notification screen, or lock screen. Click Edit and then tap on + MileIQ Drive Classifier under More Widgets:
MileIQ Alternatives
| | | |
| --- | --- | --- |
| Best for: Companies looking for accounting software with mileage and expense tracking features | Best for: Companies that need route planning features | Best for: Self-employed individuals or rideshare drivers in need of a mileage tracking app with tax tracking |
| Starting from: $30 per month | Starting from: $0 | Starting from: $0 |
Bottom Line
If you're looking for an automatic mileage tracker for mileage reimbursement or tax purposes, and you don't need accounting or expense tracking, then MileIQ is right for you. It can be easy to forget to log your business drives from time to time, so it's nice to have a simple automatic mileage tracker like MileIQ.
With a single swipe, you can classify your trips instantly as personal or business. The free version tracks up to 40 trips per month, which should be enough if you make one trip per day. If you're concerned that you might go beyond 40 trips, then you can sign up for any of the paid plans, which are generally more affordable than plans from similar providers.