Nimble Property Review: Features & Alternatives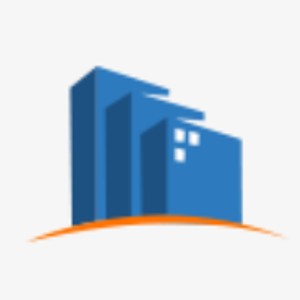 Who We Recommend Nimble Property For
Businesses with multiple properties: The software is quick and easy to set up and can be used to manage multiple properties at once. An intuitive dashboard generates day-to-day combined and independent reports of all of your hotels.
Hotel businesses anticipating growth: It's both scalable and customizable and allows you to manage the company's bookkeeping, accounting, and operations. Daily sales automation allows you to simplify daily sales tracking as well.
Hotel businesses looking to outsource their bookkeeping: If you want to outsource your bookkeeping, Nimble Property's dedicated bookkeeping experts will handle your books while also serving as a point of contact for any questions that may come up.
Nimble Property Is Not a Good Fit For
Hotels or vacation rental businesses seeking a booking engine: While Nimble Property has many useful hotel management features, it lacks a booking engine. If you're looking to turn your website into a booking channel with no added commissions, Cloudbeds gives you this option. You'll also share less revenue with online travel agencies and third parties.
Hotel businesses that want to track construction costs: Nimble Property doesn't have a feature that tracks costs for new construction. A good option is M3 Accounting Core, which allows you to track construction project costs, set up as many as three budgets, associate journal entries, and attach vendor invoices to each project.
Small boutique hotels with basic bookkeeping needs: If you own a small boutique hotel, your bookkeeping needs may be fairly basic, and you may not need all of the features that Nimble Property offers. With QuickBooks Online Plus, you'll have access to class and location tracking—essential features for managing the various profit centers in your hotel—at an affordable rate. It's our best small business accounting software.
Nimble Property Pros & Cons
PROS

CONS

Manage multiple properties
No receipt capture
Scalable and customizable
Pricing is not transparent
iOS and Android mobile app
No booking engine
Prompt support and service
No free trial
Nimble Property Pricing
The pricing for Nimble Property isn't readily available on its website, but its blog post from December 2021 makes a reference to a variety of subscription plans that start at $250 per month. It also promises that you can cancel your subscription at any time if you aren't happy with its platform and that there's no cost for additional users.
You can sign up for a free demo of the software for more information.
Nimble Property Features
Nimble Property's software has many useful features for both accounting and hotel management. Some of its most powerful accounting features include real-time reporting, 1099 payment tracking, and a budgeting module. Hotel management features, such as a key performance indicators dashboard and a door lock system, help streamline your business and view important financial metrics. If you're seeking assistance with your bookkeeping, you can opt to outsource it with Nimble Property's dedicated bookkeepers.
Accounting Features
Real-time reporting of all properties: Using its built-in analytics tools, you can access more than 60 powerful reports and industry-specific statements. These include customizable revenue and expense statements and maintenance reports.
Budgeting module: Nimble Property lets you compare your actual revenue and expense figures with budgeted amounts in real-time. This allows you to analyze and control your multi-hotel property business with single-screen access to budget and forecast comparison reports.
1099 payment tracking: The reporting features allow you to record, track, and manage
your hotel's 1099 vendors with just a few clicks from the dashboard. You can create a 1099 payments report with a specified period that shows the vendor's name, social security number or tax ID number, payment type, method, and account information.
Hotel Management Features
Door lock system: This allows you to assign a specific ID to each person who has access to your property. This enables you to grant or restrict their access to particular areas according to their needs.
Key performance indicators (KPIs) dashboard: Nimble Property's intuitive dashboard displays your company's crucial financial metrics in real-time, providing you with a thorough view of real-time occupancy, average daily rate, and revenue per available room. It also alerts you to checks to be printed, recurring dues, transactions to be approved, and the banking summary.
Inventory management: You can simplify your inventory management while increasing your company's profits by tracking and forecasting based on room occupancy.
Access to industry research: Nimble Property enables Guest Satisfaction Survey (GSS) and Smith Travel Research (STR) Input to provide a detailed view of guest comments, feedback, and competitor analysis.
Assisted Bookkeeping Option
Nimble Property's dedicated bookkeepers will fetch all of your daily sales information, including revenue, reservations, room occupancy, and other details from your property management system. They'll also handle your accounts payable (A/P) and accounts receivable (A/R), send customized reports, reconcile your bank accounts, and provide strategic business advice.
Nimble Property Customer Service
Nimble Property provides no-cost support to its customers via a toll-free phone number or email. There's also no cost for training, configuration―including chart of accounts configuration―and maintenance. Its blog features articles on hotel accounting, back office topics, and business intelligence. There's also a resources section on the website, with access to case studies and white papers.
Nimble Property Alternatives
| | | |
| --- | --- | --- |
| Best for: Hotel and vacation rental companies that want a customizable and commission-free booking engine to match their websites | Best for: Hotel businesses that want to track construction costs | Best for: Small boutique hotels with basic bookkeeping needs |
| Cost: Request a free quote | Cost: Request a free quote | Cost: $85 per month |
Bottom Line
With its customizable and easy-to-use interface, scalable functionalities, and industry-specific metrics, Nimble Property has many of the features that will help you efficiently manage your hotel's finances. Its robust reporting, inventory management, budgeting module, and access to bookkeeping experts make it a strong choice for businesses with multiple properties and those anticipating future growth.