Best Online Ordering Systems for Restaurants in 2023
This article is part of a larger series on POS Systems.
There are many options to consider with restaurant online ordering software: Will you accept online orders for pick up only or delivery? Will you deliver orders with an in-house driver team or use third-party drivers? The best online ordering system for restaurants is efficient, transparent, and user-friendly. There are excellent online ordering systems of every type, and many integrate with—or are built into—your point-of-sale (POS) system.
Based on our evaluations, the best online ordering systems for restaurants are:
Online Ordering Systems Compared
 

Minimum Monthly Fee

Per-order Commission Fee

Payment Processing

POS Integration

$0

$1.50

$2.75 + 30 cents

Multiple

$0

0%–30% (depending on plan)

Built into commission fees

Multiple

$165 (plus POS subscription)

$0

2.49% + 15 cents to 2.99% + 15 cents

Only Toast POS

$0

$0

2.9% + 30 cents

Only Square for Restaurants

$0

3%

Varies by processor

Multiple

$69–$199

$0

Varies by processor

Multiple

$99 per month plus $674 installation fee

$0

Varies by processor

Only Revel POS

$0–$299

$0

Varies by processor

Multiple

Custom quoted

$0

Varies by processor

Multiple
Menufy: Best Overall Restaurant Online Ordering Software

Pros
Pay-as-you-go pricing is accessible for small restaurants
Central business listing site and app drives new business
24/7 customer service available in English, Spanish, and Mandarin
Can receive orders via internet, POS, phone, email, or fax
Cons
Delivery orders require a 12.5% fee
No tools to manage in-house driver dispatch
Marketing packages can get pricey
Menufy is a browser-based online ordering website design and business listing service. Like DoorDash Storefront, Square Online, and CloudWaitress, all baseline Menufy users pay are credit card processing fees. Users receive a custom web URL with design support from the Menufy team for this low price. Beyond basic online ordering, Menufy offers a comprehensive digital marketing program such as customer conversion cards and email marketing content delivery.
Menufy scored 4.53 out of 5 on our online ordering software ranking. The software earned points for its affordable price, low processing rates, and ease of use, though a lack of built-in delivery driver management tools kept Menufy from scoring higher. It offers customer support in several languages—such as Spanish and Mandarin—for comprehensive support for all staff members. You can add third-party drivers on demand for a fee of 12.5% per delivery, but there are no integrations for managing your own drivers. However, small restaurants that want to accept online orders mostly for takeout won't feel pinched. If built-in delivery tools are a must for your restaurant, you'll be better served by Toast, Tock, or Revel.
---
Monthly software fee: $0
Installation fee: $0
Per-order fee: $1.50
Delivery fee: 12.5%
Payment processing: 2.75% + 30 cents
Contract length: Month-to-month
---
POS: Square, Lightspeed, Clover, Positouch, Harbortouch, Restaurant Manager, Future POS
Delivery: DoorDash, Uber
Middleware: None
---
For a custom-quoted price, Menufy users can purchase a Menufy tablet and wireless receipt printer to accept online orders. Alternatively, you can download the Menufy Restaurant Console app on any Android tablet that runs Android 4.4 or later. You can also attach an optional Bluetooth-enabled receipt printer to print order tickets. Menufy also integrates directly with a few popular cloud POS systems like Square, Lightspeed, and Clover if you want to receive orders directly in your POS.
Menufy's standout features include:
Low processing rates:
Menufy lists its current processing rates at 2.5% + 30 cents. This is one of the lowest rates of any system on this list (only Toast, a full POS system, offers a lower rate). If low online payment processing rates are important to you, Menufy is a strong bet.
HungerRush 360 marketing:
Menufy offers a marketing suite with graphic design support and customized email and SMS marketing campaigns. For $99 per month—and no long-term contract—users get custom-designed smartphone graphics to promote their brand to customers. HungerRush 360 Marketing will send automated messages to your online ordering customers to drive repeat business, and all ad campaigns will be designed in the style of your restaurant.
Order Alerts Without Internet:
Menufy can send order alerts via automated calls, text messages, fax, email, and the Menufy dashboard. So, if your restaurant struggles to maintain a strong internet connection, you can receive Menufy orders through alternate channels.
Multilingual support:
Customer support is available in English, Spanish, and Mandarin to support various restaurant owners and workers.
Menufy platform app:
Like Toast, Tock, and DoorDash, Menufy hosts a listing site and affiliated smartphone app to help introduce your restaurant to new customers.
Pay-as-you-go delivery:
Menufy integrates directly with Uber and DoorDash to provide on-demand third-party drivers to deliver orders. For each delivery, Menufy customers pay a 12.5% commission fee. This rate is higher than some competitors, but users will only pay for what they use.
---
DoorDash Storefront: Best Third-party Platform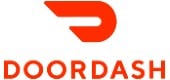 Pros
No long-term contract
You own customer data
No commission fees for standard orders
Option to list your storefront on the DoorDash platform (for a fee)
Cons
Fees for using your own drivers are steep
Locked into DoorDash payments
Setup can take 2–3 weeks
DoorDash Storefront is a freestanding online ordering tool built by the DoorDash team. Don't start having nightmares about high commission fees, though. DoorDash Storefront is free; all users pay are credit card processing fees. For this low price, you receive a templated online ordering site that you build yourself. Your DoorDash Storefront is not listed on the DoorDash app, but you will have access to some DoorDash promotional tools through your Merchant Portal.
DoorDash Storefront earned a 4.42 out of 5 on our restaurant online ordering software scoring criteria. The system earned massive points for price and the option to use a mix of in-house and third-party drivers. The system also integrates with too many POS systems to list here, but all the popular ones (Square, Toast) are covered.
DoorDash Storefront lost points because of limitations in some functions. For example, in-house drivers cannot text with customers like DoorDash drivers (Dashers) can. Issuing refunds is also clunky. You can only refund pickup orders from your Merchant Portal; all other refund requests must go through DoorDash directly.
---
Monthly software fee: $0
Installation fee: $0
Per-order fee: $0
Per-delivery fee: 0%–30%
Using Dashers: $3.99 + 10% (customer pays)
Using Self-Delivery: 8%–12%
Contract length: Cancel anytime with 30 days' written notice
Processing fees: Built into commission fees
---
POS: Square, Toast, Adora, Cake, Focus POS, Future POS, Harbortouch, HungerRush, Shift4, Aloha, Positouch, Restaurant Manager, Squirrel
Middleware: All Day Kitchens, ItsaCheckmate, Chowly, Cuboh, Deliverect, Mobi2Go, Ordermark, OLO, Omnivore, Otter, UEat, REEF
---
You can receive DoorDash Storefront orders via tablet, email, phone, or fax. Alternatively, you can integrate directly with one of the several POS systems DoorDash partners with to receive orders directly in your POS order stream.
If your POS is not currently a DoorDash partner, check with the several middleman apps that DoorDash integrates with; you may be able to route your Storefront orders through one of them to receive orders in your POS. Although, you'll only be able to view DoorDash Dashers' locations in your DoorDash dashboard. So, if you choose to use DoorDash drivers, you'll still want to keep a tablet handy.
DoorDash Storefront's standout features include:
Web integrations:
DoorDash Storefront ordering sites are meant to plug into your existing restaurant website. To make this an easy process, DoorDash Storefront integrates with popular web hosting sites GoDaddy, WordPress, Shopify, Squarespace, Wix, Weebly, and BentoBox.
Customized branding:
Unlike a traditional DoorDash online ordering profile, your DoorDash Storefront is white-labeled. This means that customers see your brand and logos, not DoorDash's. All Storefront sites have a footer in the page advising that this site is "Powered by DoorDash Storefront."
Delivery driver options:
Every other tool on this list except Restolabs integrates with DoorDash's on-demand driver service DoorDash Drive. However, on those apps, users must choose whether to route all of their delivery orders to either in-house drivers or Dashers. You can't do both simultaneously. With DoorDash Self-Delivery, you can. You deliver orders with your own staff for a fee of 8% (DashPass deliveries) to 12% (standard deliveries). Or, you can set orders outside your delivery hours or range to automatically route to Dashers. DoorDash-delivered items are subject to a $3.99 delivery fee and a 10% service fee paid by customers.
Power of the DoorDash Platform:
For a commission fee, you can list your restaurant on the DoorDash platform to draw new business. This is absolutely not required to use DoorDash Storefront, but it's a nice option if your sales take a dip or you want to run a promotion. Commission fees range from 6% for pickup orders to 15% to 30% for delivery orders, depending on your desired delivery range and whether you want access to DashPass users.
---
Toast: Best POS-built Online Ordering System

Pros
Built into a top-ranking restaurant POS
Includes QR code ordering tools
Includes in-house and third-party delivery driver management option
Aggregating Toast TakeOut app helps you find new customers
Cons
Only works on Toast POS
Requires 2-year contract
Requires hardware purchase
Toast is a full restaurant POS system with built-in online ordering tools. Toast's tools are so comprehensive and easy to use, however, that it outscored several online-ordering-only software tools on our ranking criteria. Users can get started with Toast for $0 upfront; the Starter POS has no monthly software fees, and you can pay for up to two POS terminals with higher processing fees. Adding online ordering costs $75 per month, or users can pay as they go with higher processing fees.
Toast earned a 4.37 out of 5 on our online ordering system scoring criteria. It outscored every system on this list for its general features, which include Toast's TakeOut online ordering smartphone app. The online ordering module also includes QR code ordering tools. Toast could have earned more points if it integrated with more POS systems, had more payment processing options, and did not require proprietary hardware.
---
Monthly software fee:

POS: $0–$165 (Plus POS subscription)
Online ordering: $75 or Pay-as-You-Go with an additional 0.40% in processing fees

Contract length: 2 years
Payment Processing: 2.49% + 15 cents to 2.99% + 15 cents, depending on POS plan
---
POS Integration: Only Toast POS
Delivery: DoorDash, Shipday
Middleware: Chowly, ItsaCheckmate
---
Getting started with Toast online ordering requires first subscribing to the Toast POS system ($0 to $165+ per month) and purchasing Toast hardware ($0 to $700 per terminal). Toast online orders appear directly in your POS order stream and print automatically in your kitchen or on your kitchen display system (KDS). Toast operates on Toast-designed touch-screen terminals. You can purchase these terminals outright or pay-as-you-go with higher payment processing fees.
Toast's standout features include:
Streamlined Setup:
You complete a menu spreadsheet and the Toast team takes it from there to build your online ordering site. Toast's online ordering menus are highly detailed and can handle any kind of modification your customers can imagine.
Toast TakeOut App:
Toast subscribers are featured in the streamlined customer-facing Toast TakeOut smartphone app. This searchable app allows customers to find your restaurant based on location, cuisine, or mealtime preferences and is available from Google Play and the Apple App Store.
Fraud Protection:
Toast's payment processing fees are a bit higher than others on this list, but they include fraud protection, which can be a lifesaver when so many of your transactions are online. Toast Payments includes real-time enhanced fraud protection for all ecommerce transactions and has a dedicated Fraud Team to support you with any issues.
Automated Customer Alerts:
Your Toast system will alert customers—and your staff—when an order is marked as complete on your kitchen display system (KDS) screen. This stops short of comprehensive delivery status updates, but it is automated and incredibly user-friendly.
Customer arrival notification texts:
Toast's Arrival Notification text allows you to text a link to your customers when they place curbside pickup orders. When they arrive, customers click a link on their smartphone, and a check prints in your restaurant, containing their name and order information. So, your team never has to guess which order to bring out.
In-house and third-party delivery options:
Toast's built-in basic delivery functions operate a lot like Tock's. Restaurants can assign orders to in-house drivers and use Google Maps to set custom delivery areas and fees. Toast allows you to manage your drivers' sales with the same detail as you would a waiter in your dining room, logging sales and tip information for easy payroll reporting. For an additional per-delivery fee, Toast users can route delivery orders to third-party drivers from DoorDash Drive.
---
Square Online: Best Free Online Ordering

Pros
Completely free ecommerce site
Easy setup
Includes delivery management tools
Large user community and online knowledge base
Cons
Square is only available payment processor
Only integrates with Square POS systems
Hardware can lack long-term durability
Square Online is a free ecommerce website that runs on the Square Payments platform. Any small business can create a free Square Online store or website by signing up for a Square account and attaching a bank account. Square doesn't charge any additional fees for online orders; all you pay are the processing fees for processing online payments. This low barrier to entry makes Square Online an excellent fit for small restaurants—especially those with a focused menu like coffee shops, slice shops, and taquerias.
In our ranking system, Square Online earned an overall score 4.20 out of 5—pretty good for a solution that doesn't specialize in restaurants. This tool outscored the competition on price, and our experts also rated it highly. The system lost some ground on support functions, though. Setting up your site is a DIY affair, and Square Online only integrates with Square POS systems. The Square for Restaurants POS's baseline subscription is also free, though, so this limitation may not be a deal-breaker for small restaurants
---
Monthly software fee: $0
Installation fee: $0
Per-order fee: $0
Per-delivery Fee:

Using third-party drivers: $1.50 + $6.99 (DoorDash) or $4.50 + 95 cents/mi (Uber/Postmates)
Using in-house drivers: 50 cents

Payment Processing: 2.9% + 30 cents
Contract length: No contract required
---
POS: Square for Restaurants
Delivery: DoorDash, Uber/Postmates
Middleware: Square Online does not integrate with middleware; the Square for Restaurants POS integrates with Chowly, Cuboh, Deliverect, and Slice
---
You don't need any special equipment to run Square Online. You can access your order dashboard from any internet-enabled device, and Square also sends you an email for every new online order. So you can see new orders as they arrive, even from a smartphone.
Square Online's standout features include:
Free subscription:
We've mentioned this already, but it bears repeating. Square Online is free to use. You can also expand its restaurant functionality by adding the free version of the Square for Restaurants POS. Online orders feed directly into the Square for Restaurants POS and kitchen printers.
No long-term contracts:
There are no annual or monthly fees associated with Square Online; restaurants only pay for processing fees on online purchases. Even seasonal restaurants and micro-operations like sugar shacks and beachside concession stands can easily expand into online ordering and pay as they go.
Integrates with Square business tools:
The Square platform hosts many intuitive software tools to handle everything from customer loyalty programs to gift cards, marketing solutions, payroll, and invoice management. Square expands its built-in functions with more than 100 integrated third-party apps, covering everything from employee scheduling to accounting and tax compliance.
Delivery options:
You can add a delivery option to your Square Online ordering site and manually manage a driver team. Or you can expand into the Square for Restaurants POS, which integrates directly with third-party delivery apps. Postmates and DoorDash integrations allow you to hail third-party drivers for on-demand, flat-rate delivery. Alternatively, you can dispatch your own drivers for 50 cents per order.
---
Tock: Best for Meal Kits & Family-style Menus

Pros
No long-term contract
Fee-based model lets you pay for only what you use
Tock online ordering platform site helps new customers find you
Popular with high-profile independent restaurants
Cons
Only integrates directly with Toast and Upserve by Lightspeed POS
Customization and branding features are limited
Braintree is the only option for payment processing
Tock is a reservations, event booking, and online ordering tool for restaurants. Users can use only one Tock module or all three combined (the pricing for each varies). Tock's online ordering function is template-based so you can quickly build your online ordering site with no outside assistance. All Tock users pay for online orders is a 3% commission, plus processing fees.
The reservation roots of the Tock platform show in the time-slot-based online ordering functions. Since Tock wasn't designed primarily as an online ordering tool, the online menu functions have some design limitations that make complex menus tricky to manage. Because of the slightly limited design features, Tock works best for family-style meal packages and kits.
Tock earned an overall score of 4.18 on our online ordering rating system. It scored well for niche online ordering features, earned high marks for ease of use, and is well-regarded by our experts. Tock could have scored higher if it integrated directly with more restaurant POS systems (currently, it only integrates with Toast and Lightspeed) and offered more options to customize the look of your online ordering site.
---
Monthly software fee: $0 (for online ordering; reservations and events features have additional fees)
Installation fee: $0
Per-order fee: 3%
Payment processing: Varies by processor
Contract length: No long-term contract
---
Integrations:
POS: Toast, Lightspeed
Delivery: DoorDash Drive, Uber
Middleware: None
---
You don't need any specialty hardware to operate Tock, though most users operate the order dashboard on a dedicated tablet or computer. Tock recommends the iPad Pro 11", iPad Pro 12.9", and the eighth-generation iPad. It also recommends Chromebooks like the Google Pixelbook and the 10.5" Galaxy Tab S6. Using Toast or Lightspeed as your POS, you can also integrate Tock directly into your POS orderstream.
Tock's standout features include:
Controlled order flow:
Tock's online orders are organized by time slot, similar to a table reservation. This feature lets you decide how many orders you accept in a given time frame and bump additional orders to more convenient times. You can allow a la carte ordering or only sell pre-fixed meals or meal kits.
On-demand third-party drivers:
Tock includes essential driver dispatch functions if you manage an in-house team. If you prefer to outsource your delivery operations, Tock integrates directly with both DoorDash and Postmates to hail on-demand third-party drivers. Tock customers pay a flat fee for these drivers, and the fees are tacked on to your customer checks. So, you get the convenience of third-party delivery without the high commission rates.
Marketing tools:
Tock is built on top of Tock's robust reservation system. Tock uses the same customer tracking tools to create detailed customer profiles and then filter those profiles to create targeted marketing campaigns. You can segment customer groups like VIPs, regulars, and employees to automatically apply group discounts as well.
Two-way SMS-texting:
In-app SMS text messaging lets your team communicate directly with customers. You can send preset text messages for order status updates or custom messages for order detail confirmation or alerts. If you expand into delivery, your drivers can also text with your customers.
Platform Business Listing Site:
You can share your Tock order link with customers on your restaurant's social media channels and restaurant website. Tock also includes all Tock restaurants on its searchable website. Customers in your city can search the website for pickup and delivery options at their preferred mealtime and discover your restaurant. Tock restaurants include the most celebrated independent restaurants in the country, so you'll be in good company.
Controlled access order links:
You can make your online ordering site viewable to only certain customers. This feature creates special offers for investors, regulars, or friends and family. It could also be a unique opportunity for tailored special events.
---
Restolabs: Best for Payment Flexibility

Pros
60-day free trial
Supports 30+ payment processors
Integrates with Tookan for in-house driver management
Massive modifiers for order accuracy and customer cost accuracy
Cons
Driver management requires third-party integration
No platform site to drive new business
POS integration only available with Enterprise memberships
Restolabs is an affordable, robust online ordering system for restaurants. Unlike Toast, DoorDash, and Square Online, Restolabs offers multiple payment processors. It is compatible with more than 30 payment processors, including popular options like Authorize.net, PayPal, Stripe, and Square. Restolabs users can shop for the lowest payment processing rates, an excellent way to offset the costs of setting up an online ordering system. But you don't have to accept online payments to use Restolabs; you can use the system and accept only cash payments upon pick up or delivery.
For delivery management, Restolabs integrates with Tookan. Like others on this list, Restolabs also integrates with DoorDash and Uber/Postmates to route deliveries to on-demand, third-party drivers.
Restolabs earned an overall score of 4.15 out of 5 on our restaurant online ordering system ranking criteria. It earned high marks for affordability and general online ordering features. Our experts also rated it a strong value for the money; that 60-day free trial is a great deal. The system would have scored higher if delivery features were included in the baseline subscription and it supported a platform site to help introduce restaurants to new customers. The fact that POS integration is only available for additional fees—either through an Essentials subscription or via a middleman app—also cost Restolabs some points.
---
Monthly software fee:
Basic: $828 (paid annually); $69 (paid monthly)
Premium: $1,188 (paid annually); $99 (paid monthly)
Enterprise: $2,388 (paid annually); $199 (paid monthly)
Per-order fee: $0
Payment processing: Varies by processor; Restolabs integrates with 30+ providers
Contract length: Month-to-month or annual subscriptions available
---
POS: No direct POS integrations
Middleman Apps: Deliverect, ItsaCheckmate (both enable POS integration)
Delivery: Tookan (in-house delivery), Doordash, Uber/Postmates
---
When a new order is placed, it will appear in your Restolabs dashboard and you will also receive the order via email. Customers will automatically be notified via SMS message that their order was sent. You can integrate Restolabs with your POS via the middleman app ItsaCheckmate or Deliverect. Though for Enterprise-level customers, Restolabs can build a custom POS integration if your POS brand is also willing to integrate.
Restolabs' standout features include:
Customizable menu templates:
Restolabs strikes an excellent balance between templatization and customization. The Restolabs team will create your primary online menu, and from there, you can customize and update it in Restolabs' easy-to-navigate site editor. Restolabs' online ordering sites are template-based but provide lots of room for customizing with your restaurant logo and colors. The menu templates are robust enough to support highly modified menu items like build your own pizzas and family-style combo deals.
Free trial:
Unlike other monthly fee-based systems on this list (Zuppler, Revel, CloudWaitress), Restolabs offers an extremely generous 60-day free trial so you can test the tools before you commit.
Massive modifiers:
Restolabs online menus allow customers to add and delete ingredients quickly with checkboxes. You can add prices to modifiers to ensure every customized order is charged correctly.
Delivery options:
You can manage a team of in-house drivers via a Tookan integration, or route deliveries to third-party drivers on the DoorDash or Uber/Postmates network. Extra fees will apply from these third-party providers, however. Tookan pricing ranges from $29 to $359 per month. DoorDash and Uber/Postmates rates range from $6 to $9 per delivery with no underlying monthly subscription fees.
Customizable combos and discounts:
You can create individual combo screens or offer a flat discount when customers group certain items together. You can also add coupons specifically for online orders or customize coupons to match dine-in offers. To reward VIPs or offer an employee discount, you can set certain coupon codes to only apply to specific users.
Payment flexibility:
Restolabs users can easily configure their online menu to accept online payments, cash payments, mobile wallet payments, or request a card upon delivery (though you'll want to be sure you have a mobile card reader to process them). It is as simple as ticking a few boxes in the Restolabs dashboard. You can use the system to accept cash only, or add one of the more than 30 supported partner payment processors.
---
Revel Systems POS: Best for Multilocation Driver Management

Pros
Fully integrated online ordering
Robust delivery management tools
Supports multiple payment processors
Includes free driver smartphone all
Cons
Pricey
3-year contract
Only works on Revel POS Systems
Revel Systems is a full-scale POS, like Toast. Though, unlike Toast, Revel operates on iPads and offers even more robust delivery management tools. If you operate multiple restaurant locations and want to dispatch and track a team of in-house drivers from your POS system, Revel is the best fit for you. With a free, built-in driver smartphone app, you can manage a team of in-house drivers with the efficiency of Uber itself. The underlying requirements of a Revel subscription—a three-year contract, mandatory installation fee, and two-terminal minimum subscription—make this system a better fit for multilocation restaurant groups than for single-location, independent restaurants.
Revel earned a 4.01 out of 5 on our online ordering scoring criteria. It earned a perfect score for its niche online ordering tools, supporting multiple delivery options, customer text alerts, and allowing you to retain control of your customer data. It lost points on price, however. Revel's score on price was the lowest on this list. Beyond the relatively high upfront cost ($99 per terminal monthly with an installation fee of at least $674), Revel also ties users to a three-year contract, which can be challenging when others offer one-year or month-to-month options.
---
Monthly software fee: $99 per terminal monthly for POS; online ordering tools are custom-quoted
Installation fee: Starts at $674
Per-order fee: $0
Payment processing: Varies by processor; Revel Advantage is custom-quoted
Contract length: 3 years
---
POS: Only Revel
Payments: Revel Advantage, First Data, Heartland, TSYS, Worldpay, Chase Paymentech, Elavon
Delivery: DoorDash Drive, Grubhub
Middleman apps: Cuboh, Chowly, ItsaCheckmate, Deliverect
---
Revel Systems is a POS that operates on iPads (like competitor Square for Restaurants). Though, unlike Square—which lets customers use hardware they already own—Revel users must purchase their hardware directly from Revel. Revel sends the iPads to customers pre-configured with the POS software.
The iPads themselves can be used as POS terminals, KDS screens, self-service kiosks, customer-facing displays, or tableside order and payment devices. For pricing, you'll need to contact Revel Systems directly. But whatever the price, the fact that using Revel's online ordering tools requires a full Revel POS system to operate means that this solution has a higher upfront cost than any other solution on this list. But before you dismiss Revel on cost alone, take a look at the online ordering features.
Revel's standout features include:
Guided support:
The Revel team creates your online ordering site from the menus loaded into your POS. This takes a bit more time than building your own website via a setup wizard, but it can be a lifesaver for a restaurant owner with limited administrative bandwidth.
Integrated orders:
Orders from your Revel online ordering site appear directly in your POS order stream. There are no middleware plug-ins and no custom-built API integrations. As with Toast, Revel's online ordering seamlessly integrates with the underlying POS. You also get the same support team for online ordering as for your POS, and you can use the same payment processor for both your in-person and online transactions.
Driver management:
Revel is the only tool on this list that includes live, maps-based driver management, the Delivery XT Dispatch app. If you manage a team of in-house delivery drivers, Revel shows you their live locations on a dispatch map. You can assign orders based on proximity directly from the map and manage driver reimbursements based on mileage.
Driver smartphone app:
Revel includes a free driver app, Revel Delivery XT Agent, that syncs with your dispatch system. Drivers are notified in their app about new delivery assignments, updated delivery information, and real-time turn-by-turn directions. This driver app gives you Uber-like control over your delivery fleet. It is an excellent fit for restaurants like pizzerias that do a high volume of deliveries.
---
CloudWaitress: Most Affordable Smartphone Ordering App

Pros
Starter subscription is free for up to 100 orders per month
Supports multiple payment processors
Optional custom-built smartphone ordering app
Receive orders via dashboard, automated receipt printers, email, or phone
Cons
Does not integrate with on-demand third-party delivery systems
No aggregating platform to find new customers
No POS or middleware integrations
CloudWaitress is an affordable, browser-based online ordering tool for restaurants. It features an open API (like Restolabs) so users can build integrations with POS systems or other software. It also offers a customer-facing ordering app at an affordable price. CloudWaitress is a mission-driven company that created its online ordering software to help small, independent restaurants add online ordering.
Like Tock, however, CloudWaitress is missing some frills: namely marketing tools and POS integrations. It has an open API if you have the bandwidth to build a custom integration (and your POS supports this), but there are currently no prebuilt integrations with either POS systems or middleware apps.
Even with those limitations, CloudWaitress earned a 3.98 out of 5 on our online ordering software ranking. CloudWaitress earned massive points for its affordable price and lack of long-term contracts. If it hosted more third-party integrations and included more robust built-in marketing tools, CloudWaitress would have scored higher.
---
Monthly Software subscription fee:

Starter – $0
Standard – $39
Enterprise – $299+

Per-order commission fees: $0
One-time Installation fees: $0
Processing fees: Varies based on processor; choose from Stripe, PayPal, CardConnect, Gravity Payments, checkout.com
---
POS: Multiple
Delivery: Tookan, Shipday
Middleware: None
---
CloudWaitress recommends using Windows tablets and PCs, but you can receive CloudWaitress orders on tablet or computer or even print orders directly to a Wi-Fi-connected printer. You can set up your ordering site using a CloudWaitress menu template and start taking orders for pick up or delivery entirely for free. Like Square and Toast, CloudWaitress also supports on-site QR code ordering via your online store. Once you hit 100 orders per month, though, you'll need to upgrade to a subscription. But you can pay your subscription fees month to month and cancel at any time; there are no long-term contracts.
CloudWaitress' standout features include:
Customer-facing Mobile App:
Yes, Zuppler also offers a customer-branded mobile app, but no one offers a mobile ordering app for as low a price as CloudWaitress. For a one-time fee of $399, you can get a branded iOS and Android customer-facing mobile ordering app.
Secure Website:
CloudWaitress includes a free Secure Sockets Layer (SSL) certificate on all its customer-built online ordering sites, offering an additional layer of security for your online ordering and payments.
Delivery Integrations:
Like Restolabs and Square, CloudWaitress integrates with third-party apps to support in-house driver management. CloudWaitress integrates with Tookan and Shipday (formerly QuestTag). Unlocking either of these integrations gives you an Uber-like driver dispatch portal to track your deliveries in real time. Unlike every other system on this list, however, CloudWaitress doesn't currently integrate with on-demand third-party driver apps like DoorDash Drive.
Age Verification:
If you sell alcohol on your online ordering site, you could use CloudWaitress's age verification tools. You can set age-verified menus or flag orders to require ID verification from your staff.
Open-door Communication:
CloudWaitress actively monitors user feedback and encourages member restaurants to request features they need. If a feature request is popular, you can actively track its progress through the CloudWaitress workflow. This level of transparency helps CloudWaitress develop tools that restaurant owners want and helps CloudWaitress users feel heard.
---
Zuppler: Best for Dynamic Menus

Pros
Multiple options for user-friendly menus
Option to add custom-branded mobile ordering app
Integrates with several popular POS systems and third-party middleware apps
Cons
Must call for pricing
Built-in delivery tools and Google orders come with extra costs
Requires 1-year contract
Zuppler is a browser-based online ordering software tool for restaurants. Unlike others on this list that focus on simple menu creation, Zuppler focuses on dynamic, customer-friendly online ordering menus designed to grow your business. Zuppler users can choose between Standard, Visual, and Immersive menus to suit their restaurant style. You can also opt to add a custom-branded digital ordering app. If you want more dynamic menu formats than others on this list support, Zuppler is your best choice.
Zuppler earned a 3.87 out of 5 on our restaurant online ordering ranking system. This software earned points for its number of third-party integrations, including several options for payment processing. Zuppler could have scored higher if it offered a free trial or a month-to-month subscription. It would also be nice if Zuppler listed its pricing publicly so you know if you're getting the best deal.
---
Monthly Software subscription fee: Custom quoted (previously listed at $129–$149 per month)
One-time installation fees: Custom-quoted based on menu type
Processing fees: Varies based on processor; choose from Braintree, PayPal, Stripe, Worldpay, Ayden, First Atlantic Commerce, TaxJar, or Sabrix. Zuppler Payments rates are 2.75% + 25 cents
Contract length: 1 year
Zuppler tends to offer promotional pricing via its software partners. For example, they recently offered a $99 per month and $0 installation fee for Gordon Food Services customers. They also ran a lower-price subscription to Gravity Payments customers during COVID-19. If Zuppler interests you, check with your vendors or other software providers; there's a chance they could get you a deal on this software.
---
POS: Toast, Revel, Lightspeed, Clover, Brink, Par, Qu Beyond
Delivery: DoorDash, UberEats/Postmates, Shipday, Onfleet, First Delivery, Dragontail Systems
Middleware: ItsaCheckmate, Otter, Chowly
---
As the only custom-quoted system on this list, Zuppler may be a bit out of budget for very small independent restaurants. Previously listed fees for this system ranged from $129 to $149 per month, which definitely puts Zuppler at the higher end of the systems on this list. But Zuppler's main focus is on growing your online orders and increasing sales; it now declares itself to be in the "growth services" business.
Zuppler's standout features include:
Robust, customizable menu templates:
Choose from Standard, Visual, and Immersive menus. The text-only Standard menu is ideal for coffee shops and restaurants that don't want to waste web bandwidth with lots of images. The Visual menu features enlarged menu images to get customers craving your food. The Immersive menu takes this even farther, including images of menu modifiers. This is ideal for build-your-own pizzas, salads, grain bowls, or burritos.
Delivery Options:
For a custom-quoted fee, Zuppler includes some delivery management functions like the ability to create delivery zones, assign zone-based delivery fees, set delivery hours, and throttle delivery orders. Alternatively, Zuppler integrates with DoorDash, UberEats, Postmates, and others to provide on-demand third-party drivers. You can also manage in-house drivers with Shipday, Onfleet, First Delivery, or Dragontail Systems integrations.
POS Integration:
Zuppler integrates directly with popular restaurant POS systems Toast, Revel Systems, Lightspeed, Clover, Par, and Brink. The software also integrates with middleman apps ItsaCheckmate and Otter to send Zuppler orders to even more POS systems.
Branded mobile app:
For a custom-quoted fee, Zuppler users can get a fully branded mobile ordering app. This is a great option for multilocation restaurants with a loyal base of regular customers.
Customer Connect Order Status Updates:
Via Zuppler's Customer Connect tool, your customers can receive text updates as their orders move through your restaurant. Automated messages and a live track bar show customers when their order is received, prepared, ready for pickup, or out for delivery. This can save your team from answering numerous phone calls about an order.
Since our last update:
Zuppler has stopped listing their pricing publicly. You'll need to contact Zuppler for a custom quote. Former prices for online ordering tools ranged from $129 to $149 per month.
---
How We Evaluated Restaurant Online Ordering Software
We compared dozens of popular and emerging online ordering software for restaurants based on what's important to independent restaurant businesses. We considered price, general online ordering functions, niche functions (like delivery and customer-facing apps), and ease of use. To round out our ratings, we also considered our restaurant experts' personal evaluations of each software.
Click through to see our full evaluation criteria:
25%
Expanded Online Ordering Features
15% of Overall Score
First, we looked at whether or not each software offers a free plan and a plan option under $75 monthly. We also considered per-order commission fees, credit card processing fees, and contract-length requirements.
25% of Overall Score
We looked for systems that support custom, branded websites and aggregating sites that help restaurants find new customers. We also awarded points for providers that accept cash and gift cards and include built-in marketing tools.
15% of Overall Score
Finally, we considered standout features of each individual system and whether or not the software offers a good overall value for its price. We also judged each system's popularity within the restaurant industry and awarded points based on our personal experience interacting with the software and its customer support.
*Percentages of overall score
Online Ordering System Frequently Asked Questions (FAQs)
The best app for a restaurant really depends on that restaurant's needs. The ideal online ordering system is one that can easily fit into your business while giving your customers an easy ordering experience. In our evaluation, Menufy was the overall best fit for most restaurant types.
---
Online ordering systems offer customers a way to order food from a restaurant via a website or smartphone. Instead of calling in, these systems allow customers to place detailed orders with modifications, reducing miscommunication and server error. An online ordering system may be the only contact a customer has with your restaurant, so it is important to choose a system that reflects your brand.
---
---
Bottom Line
More than 90% of customers want restaurants to continue offering takeout and delivery, so online ordering isn't going anywhere anytime soon. If you are looking for an affordable way to offer simple online delivery to your restaurant, Menufy is a great place to start. Low payment processing rates and no long-term contracts make it accessible for restaurants of any size. With customer support available in English, Spanish, and Mandarin, and multiple print and digital advertising options, Menufy can help you grow any type of restaurant business. To see if this software is right for you, contact Menufy for a demo.