Relay Business Checking Review 2022
Small business owners can streamline small business money management through Relay Financial, an integrated business checking and accounting solution that helps customers keep track of transactions, organize business expenses, and delegate financial responsibilities.
Relay Standard, its free service, lets small business owners open up to 20 checking accounts, create up to 50 debit cards, and assign money management permissions to team members and advisors. What's more, through its premium service Relay Pro, users get automated billing, free domestic and international wires, and batch bill payments.
Relay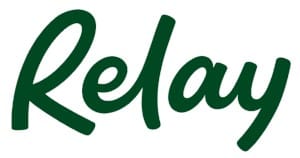 What We Like
No monthly fee
No minimum balance
Can create multiple checking accounts and debit cards
Detailed transaction data
What's Missing
No cash deposits
0% interest
No lending services
Features
Up to 20 free checking accounts
Up to 50 free debit cards, delivered within eight to 10 business days
Customizable spending permissions for team members and advisors
Integration with QuickBooks, Xero, Hubdoc, and Dext
Supports PayPal, Venmo, Square, and Stripe
24/7 email support
How Relay Stacks Up With Its Competitors
Annual Percentage Yield (APY)

Monthly Fee

ATM Fee

Balance Requirement

None

$0

None at Allpoint ATM networks

$25,000 to waive monthly fee

None

$0

Refunds all ATM fees

$0

1.5% for qualified accounts

$0

None at MoneyPass networks

$0
*Providers are financial technology (fintech) platforms backed by and Federal Deposit Insurance Corp. (FDIC)-insured through a supporting bank partnership (Evolve Bank & Trust for Relay, and Middlesex Federal Savings for Novo, and Coastal Community Bank for Bluevine).
When Relay Is a Good Fit
Relay is among our picks for best online business banks because it allows users to create multiple checking accounts to support their business. We recommend it for:
Businesses that want to separate finances into clear expense categories, such as taxes, payroll, and operating expenses: Because Relay lets users create multiple checking accounts under a single account name, business owners can create separate categories for different expense types. Account holders can also transfer funds between accounts fee-free.
Business owners that need to delegate money management responsibilities to employees and advisors without having to share sensitive banking details: Through Relay's account permissions feature, business owners can give their employees access to specific checking accounts and debit cards. To prevent the misappropriation of funds, Relay lets users monitor employee transactions and set spending limits.
Businesses looking to open a business checking account but lack the capital to meet monthly fees or typical minimum balance requirements: Neither of Relay's business checking products has an opening balance requirement nor a minimum balance requirement. Relay's basic account, called Relay Standard, also charges no monthly fees.
Businesses sending and receiving wire transfers regularly: Relay's wire transfer fees are some of the most affordable in the market. Incoming wire transfers (domestic and international) are free, while outgoing wire transfers cost $5 (domestic) and $10 (international).
Companies that don't deal with cash and can meet the majority of their banking needs online: Though Relay lacks physical branches and cash deposit features, it compensates by providing free digital banking services, including online banking and mobile banking through iOS and Android.
When Relay Is Not a Good Fit
While Relay succeeds in its goal of integrating banking with money management, it lacks a few basic banking services, such as lending, support for cash deposits, and interest-bearing accounts. We don't recommend Relay for:
If your business falls under one of these categories, check out our list of the best small business checking accounts for additional alternatives.
Relay Business Checking Overview
| | Relay Standard | Relay Pro |
| --- | --- | --- |
| Monthly Fees | $0 | $30 |
| Required Opening Deposit | $0 | $0 |
| Required Balance Minimum | $0 | $0 |
| Overdraft Fees | $0 | $0 |
| Transaction Limit Before Fees | None | None |
| Automated Clearing House (ACH) Fees | $0 | $0 |
| Domestic Wire Transfer Fees | $5 for outgoing; $0 for incoming | $0 |
| International Wire Transfer Fees | $10 for outgoing; $0 for incoming | $0 |
| ATM Fees | $0 | $0 |
| Cash Deposits | Unavailable | Unavailable |
| APY | Unavailable | Unavailable |
Relay Business Checking Requirements
Business owners wanting to open a business bank account with Relay need to create an account via its website. Its business checking requires account holders to provide their legal name, gender, phone number, email, and chosen password.
All beneficial owners, including any stakeholder whose business share exceeds 25%, or employees with significant responsibility in managing legal entity customers, such as the CEO, chief operating officer (COO), chief financial officer (CFO), and company treasurer, will need to provide the following:
Any valid government-issued ID photo
Social Security number for United States citizens or passport number (for non-US citizens
Home address
Position or title
Personal and business phone numbers
Email address
Document requirements for Relay Business Checking differ depending on the type of business entity you run. Click on the tabs below to see the requirements per business type.
Employee identification number (EIN) or Social Security number
Doing business as (DBA) certificate, if applicable
EIN
EIN verification letter
Articles of organization or certificate of formation
EIN
EIN verification letter
Company bylaws
Partner registration form
EIN
EIN verification letter
Company bylaws
Articles of incorporation
After meeting Relay's business checking account requirements, all beneficial owners must verify their identities through video authorization. To complete the process, each beneficial owner will need to record a front-facing video of themselves saying, "I authorize account opening at Relay Financial."
Users must then make their initial deposit via ACH or wire transfer. Once an account has been funded, users can add money through mobile check deposits.
Relay Business Checking Features
Relay's integrated accounting and banking tools streamline financial management at a relatively low cost. Here are some of its key features.
Multiple Checking Accounts
Relay users can create up to 20 individual business checking accounts under a single name. Each account is FDIC-insured and comes with its own account number. Since Relay lets users instantly transfer money between checking accounts, small business owners can use Relay's multiaccount system to create dedicated checking accounts for every major business expense, such as taxes, payroll, and operating costs.
Customizable Debit Cards
Once you open an account, Relay will mail a physical debit card automatically to your business address. Afterward, you may issue up to 50 virtual or physical Mastercard debit cards. Relay will activate virtual cards instantly and ship virtual cards to your business address or preferred US address within eight to 10 days of issuing. Users must tie each debit card to a specific checking account.
Any location that accepts credit cards will accept your Relay debit card. Additionally, more than 32,000 Allpoint ATMs accept Relay debit cards for fee-free cash withdrawals.
Team Member Account Permissions
Users can give team members and advisors access to specific checking accounts or take control of their own debit cards. The main user can monitor card activity and set daily spending and ATM withdrawal limits per card.
Because small business owners have complete authority over all account permissions, team members with debit cards can contribute to financial tasks, such as paying bills or handling bookkeeping, without having too much control over business money.
Accounting Software Integration
Relay accounts integrate seamlessly with QuickBooks Online, Xero, Hubdoc, and Dext. Instead of manually inputting financial information, businesses can use Relay to import transaction data directly into their chosen accounting software. As such, small business owners can update their bank feeds with ease, painting a clearer picture of business cash flow.
Other Features
Low-cost transfers: Relay Standard users can send and receive ACH transfers and mobile checks fee-free. Incoming wires are also fee-free, but outgoing domestic wires cost $5, and outgoing international wires cost $10.
Mobile app: Although Relay is mainly a web-based software, users can also conduct banking through Relay's mobile app, which is available on both iOS and Android.
Detailed transaction history: Each entry will include thorough transaction details, including how much you paid, which company received your money, which debit card you paid with, and which checking account the transaction pulled funds from.
24/7 support: Relay's customer experience team can be reached via email seven days a week. They strive to respond to email inquiries within the same day. However, Relay's phone support team is only available Monday to Friday, from 9 a.m. to 5 p.m.
Other Relay Business Checking Products
To access additional features, small business owners can upgrade to Relay Pro, which costs $30 per month. Relay Pro users can
Send international and domestic wires fee-free
Import unpaid bills from Xero and QuickBooks automatically
Pay bills in batches directly from the Relay dashboard
Set multilevel approval rules for bill payments
Relay Business Checking Pros & Cons
PROS

CONS

Ability to open multiple checking accounts and debit cards with secure permissions lets you involve employees in financial responsibilities
No lending services
Accounting software integration makes cash flow easy to track
No interest grown on deposits
No transaction limits or minimum balance requirements
No physical branches or support for cash deposits
Relay business checking is the best choice for businesses needing multiple checking accounts. With detailed transaction data, accounting software integration, and the ability to separate funds into dedicated accounts and cards, it helps companies simplify money management procedures. However, because Relay focuses exclusively on business checking, the platform lacks many basic banking features, including lending services, interest-bearing accounts, and support for cash deposits.
Alternatives to Relay Business Checking
The business checking account of Novo might be a better fit for businesses seeking simpler money management solutions. Its budgeting tool, Novo Reserves, lets users allocate funds into dedicated expense buckets, such as taxes, profit, and payroll. Meanwhile, businesses needing a full range of banking services might be better off with established institutions like Chase, whereas those wanting to earn interest on checking deposits can consider the online banking solution Bluevine.
Novo

PROS

CONS

Comes with simple money management features
No cash deposits
Refunds all ATM fees
No interest grown on deposits
Chase

PROS

CONS

Offers a complete range of business banking services
Charges 40 cents per transaction after 20 transactions
Fee for cash deposits over $5,000
Bluevine

PROS

CONS

APY of 1.50%
Fee for cash deposits
No transaction fees
Bottom Line
With the ability to create multiple checking accounts and debit cards, Relay is a good choice for businesses needing multiple checking accounts, such as those managing numerous employees and expenses. Through Relay business checking, business owners can distribute financial workload, give business cash flow greater clarity, and reduce the hassle associated with financial management.