Rigbooks Review: Features and Pricing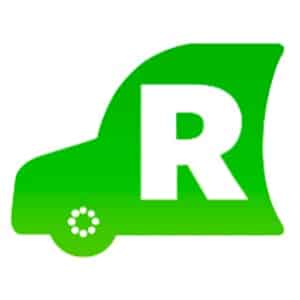 What We Recommend Rigbooks For
Rigbooks is ideal for trucking companies that operate up to five trucks. It's used by truckers to understand which of their loads are the most profitable based on cost per mile, which is often a struggle with other accounting software. If you're a fleet manager or driver who clocks thousands of miles and needs to keep a tally of travel reasons, dates, odometer readings, and other data needed for tax deductions, then Rigbooks is a great choice for you.
Rigbooks Is Best For
Small trucking companies that need affordable load tracking: With Rigbooks, you can track cost per mile, profit per mile, and average miles (to help you understand which loads are the most profitable) for as low as $19 per month. Because of this, Rigbooks earned a spot in our best trucking accounting software guide.
Truckers that need an easy-to-use TMS: Rigbooks has the simplest and easiest-to-use interface among the trucking accounting software we've reviewed, making it an ideal choice for truckers who don't have much bookkeeping experience.
Trucking companies that need easy IFTA calculation: Rigbooks imports mileage entries and the latest fuel tax rates automatically for all jurisdictions for easy IFTA reporting.
Rigbooks Is Not Right For
Large trucking companies with many trucks: Rigbooks can be expensive for large companies with many trucks. Its most expensive plan, which costs $149 per month, supports up to five trucks only. Adding trucks to each plan is an additional charge. A cheaper alternative is TruckingOffice, which supports more than eight trucks for only $79 per month.
Trucking businesses that need a complete bookkeeping and trucking management solution: While Rigbooks provides billing and invoicing, it doesn't have the core features of a bookkeeping program, like the ability to reconcile bank accounts, track assets and liabilities, and print a balance sheet. If you need a complete bookkeeping solution without giving up specialized trucking features, you can integrate QuickBooks Online with TruckingOffice for a powerful accounting and trucking management solution combined. QuickBooks Online, when integrated with TruckingOffice, is our choice for the best trucking accounting software.
Owner-operators that book loads directly from carriers: Unlike Rigbooks, Tailwind TMS has a dedicated portal that allows your carriers to access available loads, amounts you owe to them, and shipments you have dispatched with them.
If you think general bookkeeping software may meet your trucking accounting needs, check out our article on the best small business accounting software.
Rigbooks Pros and Cons
PROS

CONS

Supports an unlimited number of users
Expensive for businesses with more than five trucks
Offers a free trial that includes all core features
Not a full-fledged accounting software
Detailed load tracking
Limited reports available
Pay drivers by the mile, load percentage, or flat rate fee
Invoicing is only available in the top-tier plans
Track miles per jurisdiction for easy IFTA reporting
No mobile app
Rigbooks Pricing
Rigbooks is available in four packages with prices that start at $19 per month for a single truck. All plans include Rigbooks' core features, such as expense tracking, mileage tracking, and IFTA reporting. If you need additional functionality like customer invoicing, you'll need to upgrade to the Independent plan. Users that need driver record management should subscribe to Small Fleet. You can try Rigbooks for free for 30 days to decide if it's a good fit for you before buying it.
| | Basic Entry | Leased | Independent | Small Fleet |
| --- | --- | --- | --- | --- |
| Pricing ($/Month) | $19 | $29 | $49 | $149 |
| Trucks Included | 1 | 1 | | 5 |
| Cost per Additional Trucks | $19 | $24 | $29 | $29 |
| Expense Management | ✓ | ✓ | ✓ | ✓ |
| Profit & Loss Reporting | ✓ | ✓ | ✓ | ✓ |
| Trip Tracking | ✓ | ✓ | ✓ | ✓ |
| Fuel & Mileage Tracking | ✓ | ✓ | ✓ | ✓ |
| Maintenance Recording | ✓ | ✓ | ✓ | ✓ |
| IFTA Tracking & Calculation | ✓ | ✓ | ✓ | ✓ |
| Detailed Load Recording | N/A | ✓ | ✓ | ✓ |
| Customer Database | N/A | ✓ | ✓ | ✓ |
| Invoicing | N/A | N/A | ✓ | ✓ |
| Driver Record Management | N/A | N/A | N/A | ✓ |
Rigbooks Features
Rigbooks offers plenty of features that help owner-operators and fleet managers track different aspects of their trucking business, including orders, expenses, trips, fuel purchases, and maintenance. Below is a list of some of Rigbooks' most notable features.
Dashboard
Rigbooks has a very simple and neat interface that's extremely easy to navigate. The dashboard provides quick links to all the features you may need, as well as shortcuts for instantly adding new transactions like trips, trucks, revenues, expenses, and fuel purchases. There's a function checklist at the top that lets you see your progress. The left-hand navigation menu is well organized, and the + buttons next to each menu make it easy to initiate a transaction. The forms are very comprehensive and can be completed in a few seconds, as long as you have the required details ready for input.
Order Tracking
The order management module helps you track all your loads and track the progress of each shipment. You can monitor loads based on status, and each status has a separate tab for easy tracking. Orders in Rigbooks are tracked based on the following statuses:
Entered: Loads that are waiting for confirmation on rates
Confirmed: Loads that are confirmed and are ready to dispatch
Dispatched: Loads that are dispatched but not yet in transit
In-Transit: Loads that are being delivered to the recipient
Delivered: Loads that are successfully delivered to the receiver but not yet invoiced
Completed: Loads that are invoiced
Canceled: Loads canceled by the shipper or receiver
To add a new order in Rigbooks, you can click on the Add Order button on the Orders screen or tap the + button next to Orders in the left navigation menu. The Add an Order screen will appear, asking for details such as order number, order status, frequency, and contracting parties.
Expense Tracking
You can use Rigbooks to track fixed and variable tracking costs. Fixed costs are expenses that are incurred whether you're driving or not. Examples of fixed costs include equipment loan payments, permit costs, and accountant costs. Variable costs like fuel, maintenance, and tire repairs change depending on how many miles you drive. You can track expense totals on a weekly, monthly, quarterly, or yearly basis.
To record a new expense, click on the Add Expense button on the upper right-hand part of the Expense screen, or select the + button next to the Expenses menu on the left navigation menu. Expense details, like cost, description, and category, are needed to complete the Add New Expense form.
Notice that Rigbooks doesn't track the checking or credit card account used when recording an expense. This means that you won't be able to compare your bank or credit card statement to your expense records easily to verify you've captured all expenses. While this makes for an easy-to-use system, it provides room for errors when receipts are lost. We recommend a double-entry accounting system like QuickBooks Online to avoid omitting expenses unintentionally.
Invoicing
Rigbooks has a very simple invoicing feature, which helps you collect payments from customers. You can create an invoice from existing trip records, including partial payments and private notes. With Rigbooks, you have the option to enter a customer to bill for the load, as well as a third-party company like a factoring company, through the Contracting Parties section in the invoice form. On the downside, Rigbooks isn't as comprehensive as QuickBooks Online in terms of invoicing. For instance, you can't set up recurring invoices, and it can't calculate sales tax automatically to apply to an invoice like QuickBooks Online.
Note that the invoicing feature is only available in the Independent and Small Fleet plans.
Fuel Purchase Recording
Fuel purchases often account for a large portion of a trucking business' total expenses, making it extremely important to track. With Rigbooks, you can record the details of your fuel purchases for each truck to help you track oil and gasoline costs. It also helps you keep detailed records of truck mileage to simplify tax reimbursement.
The Fuel Purchase form can be accessed from the Add Fuel Purchase button on the Your Fuel Purchases screen or the + button next to the Fuel menu on the left navigation bar. To complete the Add Fuel Purchase form, you need to provide fuel and mileage information.
Document Management
The document management module provides an easy way to store, organize, and manage drivers' paperwork and expense receipts. This feature allows you to attach bill of lading (BOL) documents to your loads, and then generate an invoice in a few seconds. Rigbooks' document management system is compatible with most mobile scanning applications, like Adobe Scan and Microsoft Office Lens.
Fleet Maintenance Recording
This feature helps you stay on top of your preventive maintenance (PM) needs. Rigbooks provides an easy way to record and organize your maintenance procedures and monitor maintenance records by category, such as oil change, service motor, and tire and wheels. Maintenance reports can be generated on a weekly, monthly, quarterly, or yearly basis.
Settlements
Rigbooks lets you pay your drivers and agents by mile, load percent, or flat rate per trip. You can add and track the pay for all the trips associated with a settlement. The settlements in Rigbooks let you enter additional expenses that should be paid by the driver, reimbursements owed to the driver, and additional driver pay, which is commonly used for adjustments that aren't connected to a trip.
To access the Add New Settlement form in Rigbooks, click on the Settlement menu on the left navigation bar, and then click on the Add Settlement button on the Settlement screen.
IFTA Reporting
Just like other trucking software, Rigbooks is compatible with the International Fuel Tax Agreement (IFTA). It helps you stay compliant with the IFTA by tracking mileage per jurisdiction. It makes reporting easy by providing detailed information on mileage and fuel purchases per jurisdiction. The IFTA reporting feature in Rigbooks shows the total miles traveled in all jurisdictions, total fuel consumed in all jurisdictions, and average miles per gallon. IFTA reports can be downloaded as a PDF or Excel file.
Reports
Rigbooks generate several reports, including profit and loss statements, expense reports, fuel mileage, maintenance reports, settlement reports, and trip reports. All the reports can be printed and downloaded in PDF or Excel format.
Rigbooks Customer Support
Rigbooks provides a toll-free hotline if you need customer support. You can also send an email with your query and wait for an answer from one of its agents. We tried sending an email, and it took about seven hours to get a response.
One of the things we like best about Rigbooks is that it has a vast Trucking Resource Center which you can access on the main menu bar of the website's homepage easily. The resource center includes useful tips and information about the trucking business. For instance, it has some informative blogs about how to start a trucking business, the best places to buy fuel, and how to track miles for IFTA reporting.
Rigbooks Alternatives
| | | |
| --- | --- | --- |
| Best for: Large trucking companies with many trucks | Best for: Trucking businesses needing a complete bookkeeping system | Best for: Owner-operators that work directly with carriers |
| Cost: From $20 per month | Cost: From $30 per month | Cost: $117 per month |
Bottom Line
Whether you're an owner-operator or a small trucking fleet owner with no more than five trucks, Rigbooks can be a great choice. It has the tools you need to dispatch and track your loads, track fuel and other expenses, bill customers, and stay compliant with the IFTA. It's very easy to use, and it has simple yet powerful cost-per-mile reporting that helps trucking companies understand the profitability of every load they dispatch.