6 Best Semi-truck Insurance Companies
Whether you're an owner-operator or work for a trucking fleet, you should have the right coverage for your truck, trailer, and cargo matter. We understand the importance of a positive experience when filing insurance with the United States Department of Transportation (DOT), support services when there's a claim, and quick, easy access to your policy. Using our in-house rubric focusing on financial stability, customer satisfaction, convenience for the policyholder, and the policies offered, we evaluated 17 providers to find the six best semi-truck insurance providers for your business:
| | Quote Process | Accessibility | Online Federal Filings | Financial Rating |
| --- | --- | --- | --- | --- |
| | Online or via agent | 24/7 call center | Yes | A+ Superior |
| | Online or via agent | Monday to Friday, 8 a.m. to 8 p.m. Eastern time Saturday, 9:30 a.m. to 1:30 p.m. ET | Depends on the provider | A Excellent |
| | Agent only | 24/7 call center | Unclear | A+ Superior |
| | Apply online, then speak with agent | 24/7 call center | Yes | Excellent |
| | Apply online, then speak with agent | 24/7 call center | Unclear | A+ Superior |
| | Apply online, then speak with agent | Monday to Friday, 8 a.m. to 5 p.m. ET | Unclear | Excellent |
Progressive: Best Overall Commercial Auto Insurance Provider

What We Like
In-house claims services
Customer complaints below national average
Years of experience
Independent agents
Drawback
May need to finish quoting process with an agent 
Deciding Factors
Truck specialists: Heavy truck specialists to handle your claim
Network of shops: Nationwide network of shops for your vehicle
Snapshop: Monitors driving for possible savings
Financial strength: Excellent financial rating
Progressive scored 4.25 out of 5 in our evaluation because of its strong financial position, 24/7 availability, support services for trucking companies, and the ability to obtain a quote and purchase a policy online. It's our best overall provider for commercial auto insurance because of the wide range of vehicles it'll insure and the many services it provides.
It's the top insurer of commercial auto in the US for any type of commercial vehicle. However, in terms of customer satisfaction, it has an average number of complaints when compared nationally.
Cost & Coverage
You can start a quote online but will likely need to finish it with an agent.
Progressive stated that in 2020, its policyholders paid a monthly premium of $640 for specialty truckers and $982 for transportation truckers. It'll partner with you to monitor your driving and help you save in two ways: Smart Haul® and Snapshot Proview®. In both programs, it'll install a device to monitor driving habits with the possibility to save based on the results.
You can purchase standard auto coverages: collision, comprehensive and uninsured motorists. Specialty coverage, such as motor cargo, nontrucking liability, and trailer interchange, are also available. Progressive also offers rental reimbursement with downtime, so if your vehicle is disabled in a loss, you can still receive some form of business assistance.
Customer Satisfaction & Convenience
File online or call 24/7. After filing a claim, you will have one point of contact throughout the entire process and access to Progressive's network of shops, where your vehicle will have priority status. The company also offers online services where you can manage your policy and premium payments easily.
---
Financial Rating
AM Best, the oldest credit rating agency for insurance companies, has rated Progressive A+ Superior.
---
CoverWallet: Best for Finding Coverage

What We Like
Comparison quotes
Online policy maintenance
Coverages available
What's Missing
Doesn't handle claims directly
Not open 24/7
Have to call to finish purchasing your policy
Deciding Factors
Dedicated Agents: To help you after purchasing your policy
Online Account: To access all of your policies in one location
Save Money: By being able to compare multiple quotes at once
Ease of Use: Minimal information required when getting a quote
Because semi-truck insurance can be expensive and you might also need multiple types of coverage, an online brokerage is a great option. CoverWallet can provide quotes from top carriers across multiple types of insurance, including cargo and workers' comp.
It scored 3.75 in our evaluation, earning high marks for financial stability and convenience. Answer a few questions about your business and vehicle, and in less than 10 minutes, it can provide matches for your business insurance needs and find the right coverage—either by giving you a quote online or by speaking with you over the phone.
Cost & Coverage
The quote process begins online. Usually, it'll generate several quotes for you to then compare and choose the right coverage from. Sometimes, depending on the coverage, CoverWallet will then request you call an agent to finish the process. When researching this article, we were unable to obtain a semi-truck insurance quote online, but were advised to call one of its dedicated agents to find the right coverage.
CoverWallet also offers an advice section that suggests the coverage you'll need and provides the average premium if you enter your business, revenue, and ZIP code. For commercial auto, the average premium is $22,285 annually.
Customer Satisfaction & Convenience
CoverWallet is available in all 50 states. As a broker, it helps you find coverage with other providers but, unlike other brokerages, CoverWallet also gives you access to your policy documents, allowing you to make policy changes. Claims will be handled directly by the carrier it places your policy with.
Customers are happy with their experience. It has 4.7 out of 5 stars on independent reviewer site eKomi from nearly 800 reviews. Reviewers frequently compliment the customer service and the ease of use.
---
Financial Stability
CoverWallet works with multiple top-rated carriers like CNA or Hiscox, which both have an A (Excellent) rating by AM Best. It is owned by Aon, which also has a rating of A (Excellent).
---
Nationwide: Best for Small Fleets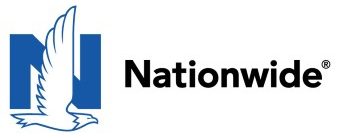 What We Like
In-house claims services
Independent agents
24/7 call center
What's Missing
Unclear if Nationwide files Federal Motor Carrier Safety Administration (FMCSA) documents online or mails them
Deciding Factors
Combined deductible: For physical damage and trailer
Free dashcam: To help with liability investigations
Independent agents: To advise you on your policy
Expanded towing: Coverage option available
In our ranking, Nationwide Insurance scored 3.75 out of 5 because of its financial stability, range of policies for small and larger fleets, dash cam offerings, online policy management, and app. With coverage specifically for small fleets (one to 10 power units), it's the best provider for small fleet trucking companies. It insures short, intermediate, and long-haul trucks.
Cost & Coverage
While Nationwide does provide online quotes for other types of commercial insurance, for their semi-truck and fleet offerings, you have to contact an independent agent.
Nationwide provides commercial auto through its excess line. There are many different coverages to choose from—including auto, general, cargo, and bobtail liability. The coverage is highly customizable to your specific needs.
For example, you can add expanded towing, which can jump your vehicle and even make minor roadside repairs. If you're leasing a truck, you can purchase gap coverage. You can also select a single deductible for a combined physical damage and cargo loss.
Nationwide also covers livestock and specialty truck movers, like hazardous materials and mobile home movers.
Customer Satisfaction & Convenience
Manage your policy or file a claim online or call the 24/7 call center.
You can have Nationwide install a high-definition (HD), forward-facing dashcam and receive two years of monthly service, free. Forward-facing dashcams can make a big difference when investigating a claim.
It also offers a telematics program to help promote safe driving—this includes an app where you can find data on your drivers' safety and awareness.
---
Financial Stability
---
Lancer: Best for Auto Shops With a Tow Service

What We Like
In-house claims services
Customer complaints below national average
Independent agents
What's Missing
Some coverage may only be available regionally 
Deciding Factors
Nationwide: Licensed in 50 states, Washington, D.C., and Puerto Rico
Resources: Hotline for DOT regulations
Independent agents: Able to advise you on your policy
Free accident towing: Offers tows for free after a loss
Because of Lancer Insurance's garage keeper's liability coverage with commercial auto options, it's the best provider for an auto shop with an in-house tow service. It scored 3.5 out of 5 in our evaluation. Given its support services, available policies, and 24/7 availability, its ranking would have been higher with more online and mobile offerings. You cannot file a claim online, nor does it offer an app. Given that its clientele spends most of their time on the road, better mobile and online services would have helped increase its scores.
Cost & Coverage
You can apply for a quote online, and an agent will follow up with you.
Garage keeper's liability is a special form of liability that covers customer vehicles that are damaged while in your care, custody, and control. Lancer offers this policy, which has up to $1 million in coverage, along with a commercial auto and garage program to cover your tow truck. It provides commercial auto coverage for your tow truck with first-party, third-party liability, and medical coverage options.
Customer Satisfaction & Convenience
File a claim 24/7 or go online to manage your policy.
If there are DOT regulation changes, loss control concerns, or any questions, Lancer offers a SafetyLink Hotline for policyholders. The Business Resource Hub has updated information relevant to your business. Lancer will also process all state and federal filings for your business online.
---
Financial Rating
Founded in 1985, Lancer has maintained a solid financial position and has an A- Excellent rating from AM Best.
---
National Interstate: Best for Waste Management Businesses

What We Like
24/7 call center
Specialty provider for transportation
A+ financial rating
What's Missing
May need to finish quoting process with an agent 
Deciding Factors
In-house claims: Will work directly with you
Risk management: Dedicated field reps for risk management
Independent agents: Will advise you on your policy
Nationwide availability: Licensed in 50 states, Washington, D.C., and the Cayman Islands
National Interstate insurance scored 3.5 out of 5 in our system because of its excellent policy offerings, financial stability, and great online resources. It has a program for waste management companies and is the best insurance provider if you're in that industry. It scored low for convenience because, while offering many great programs, you cannot get a quote or purchase a policy online. Some of the product brochures are vague, and when we reached out with questions, the answers we received weren't satisfactory.
Cost & Coverage
For a quote, you can call an independent agent or submit a form online, and an agent will follow up with you.
You can purchase a standard waste management policy for fleets with 20 or more collection units. The policy is for various industries, like residential or commercial refuse collection, construction debris removal, and nonhazardous industrial waste. If you're new to waste management, it offers an Alternative Risk Transfer product, WasteCap, where you can "rent" all of the services it traditionally offers.
Some of the coverages offered are general liability, auto, inland marine, and workers' compensation. There are flexible options for your deductible.
Customer Satisfaction & Convenience
CoPilot is its online management system for policyholders and agents. It allows you to manage your policy and claims, receive loss control training, and pay your bills.
There are many resources for risk management available, including "prepackaged safety meetings."
---
Financial Stability
---
1st Guard: Best for Owner-operators

What We Like
In-house claims services
Customer complaints below national average
Monthly billing
What's Missing
Only available Monday to Friday 
Deciding Factors
Single deductible: For truck and trailer
App: Functions like 24/7 call center
Tow: Covers the total cost of a tow to the nearest repair facility
Experience: More than 80 years insuring semi-trucks
1st Guard Insurance focuses on owner-operators and is the best provider if you own your truck. In our evaluation, it scored 3.5 out of 5 because of its convenient mobile app and great customer service. However, 1st Guard is unavailable 24/7. Being an insurer that focuses on owner-operator trucks, it's unable to provide any coverage for other parts of your business.
Cost & Coverage
Fill out a contact request form online, and an agent will contact you to provide a quote. 1st Guard doesn't require any upfront premium payments but bills monthly.
Owner-operators typically need less coverage for their trucks because the trucking companies they drive for will have coverage. 1st Guard offers three types of coverage—auto physical damage, nontrucking liability insurance, and occupational accident insurance—and each has options to expand coverage. 1st Guard doesn't provide liability for hauling.
Nontrucking liability covers the truck when you're not using it for work. Meanwhile, occupational accident insurance is similar to workers' compensation for employees who don't fall under the requirements for workers' comp.
Customer Satisfaction & Convenience
1st Guard has a mobile app for policyholders. Review your policy and account status, schedule payments, and contact your claims adjuster through the app. It will also provide location-specific notifications for weather events that could impact your route.
Complaints against 1st Guard are lower than the national average.
---
Financial Stability
---
Methodology: How We Evaluated
We determined which insurance companies would be the best for semi-trucks with our in-house proprietary evaluation system. We reviewed 17 insurance providers and presented the six with the highest scores. In evaluating insurance companies, we focused on the customer's needs and paid particular interest to convenience, financial ratings (AM Best), customer service, types of policies offered, and the overall experience as a policyholder for a specific provider.
Frequently Asked Questions (FAQs)
What is semi-truck insurance?
Semi-truck insurance refers to many different policies for owner-operator or truck company fleets. Primarily, it relates to auto physical damage, general liability, nontrucking liability, auto liability, and motor cargo.
Do I need semi-truck insurance?
According to the Federal Motor Carrier Safety Administration, a Federal Department of Transportation division, "you must have specific insurance" documents on file if you apply to be a motor carrier. Some providers will file the forms online on your behalf once you purchase the policy.
What is the difference between bobtail and nontrucking liability?
Bobtail liability insurance is for when you're driving your truck without a trailer for business or personal use, whereas nontrucking liability insurance is limited liability protection for operating a truck only for noneconomic and personal use. Both coverages involve a truck not pulling a trailer.
What is the difference between commercial and business auto insurance?
Commercial auto refers to larger trucking operations, while business auto is insurance for more standard-size vehicles. An owner-operator with an 18-wheel Freightliner needs commercial auto insurance, whereas someone driving for Uber needs a business auto policy.
Bottom Line
To help you get on the road quickly, we've taken the time to find the best providers for semi-truck insurance. As the top insurer of commercial auto in the US, Progressive is our best overall provider. No matter what type of business and vehicle you have, it has a policy for you. Visit Progressive for a quote.