Investing is an important aspect of building financial stability. If you want to have a financially healthy future, then you should consider making investments as early as possible, no matter how small. If you only have a few hundred to a few thousand dollars to invest, consider these top small investment ideas.
Below are the top 23 small investment opportunities, straight from the pros:
---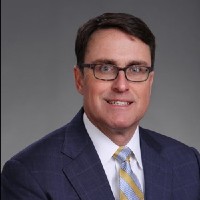 1. Open an IRA
Matt Gellene, Head of Consumer Investments Field Financial Solutions Advisors & National Performance Executive, Merrill Lynch
If your employer doesn't offer a 401(k) plan, you can still invest and save for the future. Think about investing in a Roth IRA, an individual retirement account. A Roth IRA is best for those who are not yet close to retirement because the longer your earnings can grow, the more potential income you can have that will never be taxed. With an IRA you can invest up to $6,000 per year and up to $7,000 if over the age of 50.
---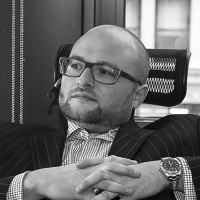 2. Invest Through Apps
Jared Weitz, Founder & CEO, United Capital Source Inc.
If we are talking about investing a few hundred dollars, try investing through apps like Acorns. If you are going to go a touch larger, you can try apps like Fundrise. The idea is to get into shorter term, higher yield investments with smaller capital so you can earn enough returns to actually feel the difference. As it grows into something more substantial you can take that and roll it into bigger blue chip stocks that pay dividends.
---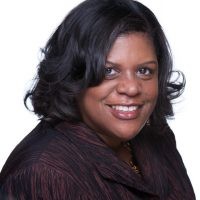 3. Use Certificates of Deposits
Judith Corprew, Executive Vice President – Chief Compliance & Risk Officer, Patriot Bank
Certificates of deposit (CDs) offer a useful method for growing a small investment safely. With a CD, you lend money to a bank for a specified period of time, generally between three months and five years, at a fixed rate of interest, generally higher than a savings account. CDs are a safe investment, insured by the Federal Deposit Insurance Corporation (FDIC) up to $250,000 per individual.
---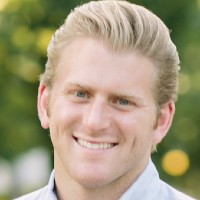 4. Diversify Your Investments in Different Lending Platforms
Matthew Gillman, CEO, SMB Compass
Whether you're looking to make a large or small investment it's always important to diversify. One way to invest your money is on business and consumer loan platforms. Companies like Lending Club and Prosper allow you to invest as little as $25 per investment. With just $1,000 you can diversify your investment into 40 different credit profiles of your choosing. The best part about the investment is that your money is paid back on a monthly basis.
---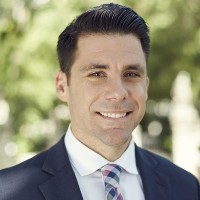 5. Build a Personal Emergency Fund
Chad Tourin, J.D., CPA, Managing Associate, Coastal Wealth
Do you already have three to six months of emergency funds saved in an easily accessible account? If the answer is no, then investing in anything, regardless of the vehicle, would be inappropriate and detrimental to your long-term financial well-being. This is because if an unexpected expense occurs you need to prematurely withdraw funds from whatever investment you might have otherwise made, and potentially incur taxes and penalties, depending on the vehicle. Typically, emergency funds are held in checking or savings accounts, but can also be held in short CD's offered by a bank, provided the CD would allow you to withdraw your money penalty-free.
---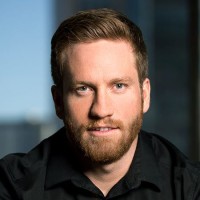 6. Buy Individual Stocks
Nathan Wade, Managing Editor, WealthFit Money
If you're new to investing and want to try something different, individual stocks are a great option. There are many different stocks that you can purchase for less than $100. Once you start getting the hang of it and feel comfortable you can start investing a larger amount. Keep in mind you can go through multiple brokerages to make the purchase and they all charge a specific amount per trade.
---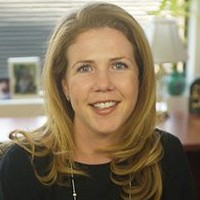 7. Start a Disaster Fund for Your Business
Deborah Sweeney, CEO, MyCorporation.com
If a small business or business owner has a few hundred to a few thousand dollars to set aside for a particular investment, try investing in a disaster fund. This is not quite the same concept as a rainy-day fund, which is essentially funds set aside for when the business has a cash flow shortage. Ask yourself, especially if you own a small business, how you will manage financially if a natural disaster, such as a wildfire or earthquake, strikes. If you are unable to generate money due to the impact of a natural disaster, you'll need a plan B prepared for determining how to pay employees on your payroll. Set aside at least three months' worth of operating expenses as your small business' cash reserve. This allows you to keep your employees, one of your very best investments, on payroll in the event of a true emergency.
---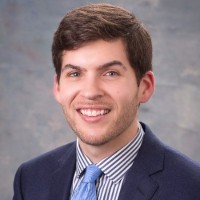 8. Consider Investing in Crowdfunding Companies
Riley Adams, CPA, Owner, Young & the Invested
Consider alternative investments in crowdfunding companies. You can invest with LendingClub and purchase notes, representing fractional shares, in personal loans. Make sure to enable an automated filtering service to scan through new note offerings and purchase $25, $50, and even $100 note increments for loans that meet your funding criteria. You can hold these investments in an after-tax account and a Roth IRA account.
---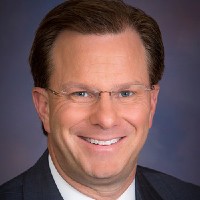 9. Start an Index Fund
Michael W. Landsberg, Principal & Chief Investment Officer, Landsberg Bennett Private Wealth Management
Investing isn't and should never be an isolated event, even for smaller investors. Consistency is very important in achieving your goals. Smaller investors can start with something as bland as an S&P 500 index fund, but the key is to get them to commit to adding money monthly. It doesn't need to be a lot but it needs to be consistent. After a while, they can bump up the monthly amount and then ultimately diversify into something either like an international index fund or a small cap index fund. The idea is not to worry about how small you are starting, but keep in mind how big it will get.
---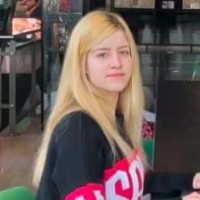 10. Start a Blogging Business
Lidiya K, Owner, Let's Reach Success
You'll need your first money to pay for your hosting provider and domain name, after which you can start learning. A quick way to get traffic to that blog (which you'll later monetize strategically) is through Pinterest. Investing in the scheduling tool Tailwind will pay off tremendously in the short and long run. Another area you can invest in to make sure you take the right steps and waste no time as a blogger is to take a course on how to grow your blog and make money from it. Good ones by renowned bloggers can range anywhere from $100+ to $1000+, but it's an investment that will turn your life and blogging business around. You'll learn all you need in one place and can start implementing the strategies and follow the exact steps given to you in the course. In a year or two, you can earn around $10,000 per month from your blog and may quit your day job.
---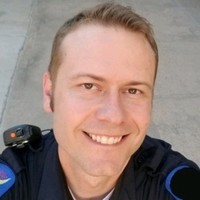 11. Invest in Treasury Bills
Ryan J, Financial Coach & Blogger, Arrest Your Debt
T-Bills are short term securities that are usually issued to mature in 4, 13, 26, or 52 weeks. These are backed by the federal government so the risk is lesser compared to other types of investment. You earn by purchasing the T-bill at a discount. For instance, you purchase a $10,000 T-Bill for $9,700 ($10,000 – 3%) and when the time frame is up, you get the full $10,000, making $300.
---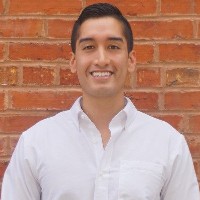 12. Consider Investing Through Robo Advisors
Brian Meiggs, Founder, My Millennial Guide
You can consider Robo Advisors as there are many online investing platforms such as Acorns and Betterment that can help you build your investment portfolio for a small fee. You are provided with an online questionnaire to fill out to determine your risk tolerance. There are no minimum deposit requirements. Once you make a commitment to fund your account with a certain amount of money every month, you are all set to go. The platform charges a small annual management fee for maintaining your account. But don't worry as this fee reduces as your account grows.
---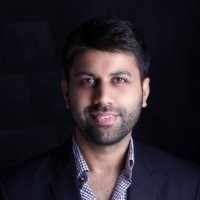 13. Invest in Digital Real Estate
Mohit Tater, Founder & CEO, Entrepreneurship Life
One of the best investments today are investments in digital assets or digital real estate. Investing in websites and online businesses is becoming mainstream now and the ROI is much higher than most of the other investments. Websites today sell for two to three times the standard yearly earnings. Even if you buy on the higher side, you can earn a decent 30% income annually from your investment. But remember, it's still not a fully mature market and comes with its own risks. So know what you are getting into before investing.
---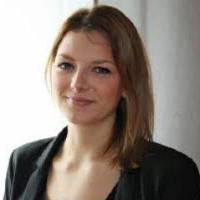 14. Start an Online Business
Meredith Karter, Founder & CEO, Business Entity
One of the best small investment ideas which can fetch huge returns over the long run is starting an online business, which you can start with just $100. You simply need to get a domain name, hosting, and lots and lots of hard work and reading around. The first year, you may make zero dollars but as things progress, you'll start getting the hang of things and gradually scale the business.
---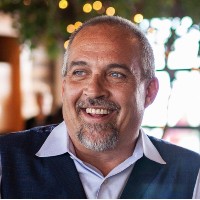 15. Cover Your Bases Before Heading to Market
David Kilby, President, FinFit
People should go through a 4-tier investment waterfall, which applies to both personal and small business balance sheets. Before getting serious about investing, you need to first make sure you put your personal business capital to work: Pay down high-cost debt, establish a short-term rainy-day fund, and appropriately fund your future financial stability. Once all three goals are achieved, you are now in a position to go into the market and make small investments. The two critical areas individuals should assess are: How much time do you have, and what level of experience evaluating investments do you have? If either one of those is limited, it's best to open simple brokerage accounts and invest in diversified mutual funds with low-cost fee structures. You can ask your brokerage for recommendations.
---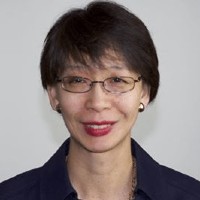 16. Lend Money Using an Intermediary
WenFang Bruchett, Founder & Bankable Strategist, Bliss Finance
For family or friends who have short-term cash needs, instead of giving your money or lend them directly, you can utilize a bank as an intermediary to make a small return of investment from your money. Follow the steps below:
You open a savings or CD account at a bank/credit union under your name.
Your family/friend gets a loan under his/her name using your funds as collateral from the same institution. Some credit unions offers as low as 2% interest rate for this type of arrangement.
Your funds are blocked and used as a pledge for the loan. You will continue to earn interest until maturity of the loan.
Your family/friend's account is automatically debited to pay for monthly interest payment.
You charge either upfront fees to your family/friends for using your money as collateral, or 1% to 5% of interest, either paid monthly or by the end of the maturity term.
This strategy targets someone who has funds to leverage for short-term gain with limited risk. You will only lose your principal if your friend/family fails to pay monthly interest payment. You will get your funds back once the loan has been paid off.
---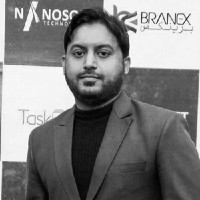 17. Invest in a Business That Offers at Least 20% ROI
Irfan Ahmed Khan, Digital Marketing Manager, Branex
Whenever you wish to invest in a small business, make sure the ROI is great enough for you to reap the sales (or the traffic, if it is a news or a website). Keeping the equilibrium in mind, the ROI should be at least 20% greater than the money invested. Many businesses just put a lot of money without optimizing their resources or budgets before investing it. To mitigate this mistake, you need to stay focused on the end goals and means.
---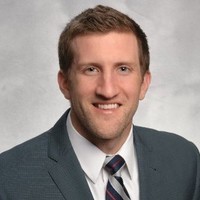 18. Invest for a Return
Matthew Ross, Co-Owner & COO, The Slumber Yard
If you have a few hundred dollars to a few thousand dollars to spare, try to invest that money in something that you can earn a return on. For example, instead of going out and buying a $2,500 Jet Ski or going on a mad shopping spree, why not put that money toward a kitchen remodel instead? These are the types of investments that will boost the value of an asset that you own.
---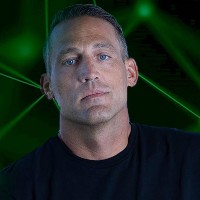 19. Begin to Learn About Cryptocurrency
Mark Moss, Founder & Market Analyst, Signal Profits
From its inception, bitcoin was designed to be peer-to-peer without the need for banks or other financial institutions as intermediaries. It isn't here to fit in with the financial system, but rather to provide an alternative to the traditional banking system. New technologies have a way of leapfrogging or jumping over older technologies. Anyone with a mobile phone with internet access can have a bank in their hands. By using cryptocurrency, they can enter the global financial markets, without ever having access to traditional finance models.
---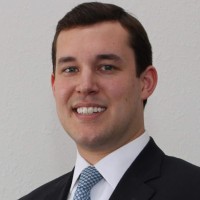 20. Invest in Yourself
Dock David Treece, Senior Financial Analyst, FitSmallBusiness.com
Once you're making enough money to meet your monthly obligations and starting to accumulate savings, consider looking for ways to grow your earning potential. Quite often this can be accomplished through online classes, certification programs, or university extension programs. Look for classes or programs that will help you improve your job skills and increase your chances of a promotion or raise that will help you grow your savings even faster.
---
Bottom Line
With the different small investment opportunities available these days, it's possible for almost anyone to start investing, even with little capital. You can grow your money by investing in a variety of bank products and other small business ideas. If you have a few hundred or thousand dollars to spare, check out these small investment ideas from the pros to get started.