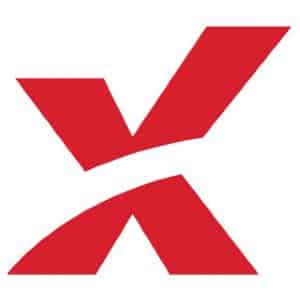 TaxAct is an online tax preparation software that supports all the major tax forms and schedules (both federal and state). Its features include W-2 import, a deduction maximizer, a maximum refund guarantee, and a mobile app. TaxAct offers a free plan that allows you to file Form 1040 for free, plus a state return for $14.95. Upgrade and pay a minimum of $24.95 for do-it-yourself (DIY) federal filing or $74.95 with expert help.
What We Recommend TaxAct For
TaxAct is a popular name in the tax software industry. It is used by small business owners, freelancers, and consultants to automate their tax return preparation and electronic filing. While it includes step-by-step guidance for first-time filers, we consider it a better fit for taxpayers who are familiar with the online tax filing process. It offers multiple paid plans for taxpayers in a variety of situations.
A recent update is the addition of "Xpert Help," which involves professional tax advice from an enrolled agent (EA), certified public accountant (CPA), or tax attorney. You can ask for help on-demand, or schedule appointments during normal business hours.
TaxAct Is Especially Good For
Businesses that need to file Forms 1120, 1120S, or 1065: In addition to Form 1040, TaxAct offers various tax filing options for partnerships, C corporations (C-corps), and S corporations (S-corps), including forms 1065, 1120, and 1120S.
Taxpayers who want to file their federal returns for free: Qualifying taxpayers can file their federal tax returns free of charge.
Self-employed and business taxpayers looking to maximize their deductions: Premier users can use the TaxAct's deduction maximizer tool and year-round tax resources to uncover additional tax advantages.
TaxAct Is Not a Good Fit For
Professional return preparers: If you are a CPA or a tax professional preparing returns for multiple clients, you will need to use the TaxAct Professional version instead. Alternatively, you can check our best tax software for tax preparers.
Taxpayers who need robust tax audit support: Although it offers a self-guided Audit Assistant tool, TaxAct doesn't offer personalized and robust audit support, like H&R Block and TurboTax.
Are you looking for something different? Read our article on the best small business tax software. In this guide, we looked at a variety of solutions and narrowed our recommendations down based on the price of preparing the typical bundle of returns required by most business owners.
TaxAct Overview
PROS

CONS

Online filing of business returns including Form 1040 (Schedule C), 1120, 1120S, and 1065
Price includes only one return
Offers Xpert Help (New Feature)
State return fees are a bit expensive
Less expensive than most other tax filing programs
Limited audit support
Includes accuracy and maximum refund guarantees
No special cryptocurrency support
TaxAct Pricing
TaxAct offers a free version that allows you to file a Form 1040 for free, plus a state return for $14.95. Prices for its paid online packages start at $24.95 for DIY federal tax filing and $74.95―if it includes Xpert help―plus $44.95 per state for state filing. For partnerships, C-corps, and S-corps, you can file forms 1065, 1120, and 1120S for $109.95 per return, plus $49.95 per state return.
| Pricing & Features | Free | Deluxe | Premier | Self Employed |
| --- | --- | --- | --- | --- |
| Federal Return (DIY) | $0 | $24.95 | $34.95 | $64.95 |
| Federal Return (With Xpert Help) | $35 | $74.95 | $94.95 | $139.95 |
| State Return | $14.95 | $44.95 | $44.95 | $44.95 |
| W-2 Income | ✔ | ✔ | ✔ | ✔ |
| Itemized Deductions | N/A | ✔ | ✔ | ✔ |
| Royalty and Schedule K-1 Income | N/A | N/A | ✔ | ✔ |
| Schedule C | N/A | N/A | N/A | ✔ |
| Deduction Maximizer | N/A | N/A | N/A | ✔ |
Free
The Free plan lets you file federal returns for free, but you can't file schedules 1-3. It's suitable for taxpayers with wages, dependents, college expenses, and retirement income. The package handles W-2 income, child tax credits, dependents, current students, and earned income credits, and it includes prior-year import, free account, and technical support.
Deluxe
Considered TaxAct's most popular plan, Deluxe is best for homeowners with deductions, credits, and adjustments. It includes everything in Free, plus itemized deductions, child and dependent care, mortgage interest, real estate taxes, student loan interest, health savings accounts (HSA), and adoption credits.
Premier
If you need to report rental properties or investments, this plan is for you. It contains all of the features in Deluxe, plus advanced features like stock sales, sales of homes or other investments, rental property income, royalty and Schedule K-1 income, investment expenses, and foreign bank and financial accounts. Users also have access to prioritized support with screen sharing.
Self Employed
The Self Employed package caters to freelancers and self-employed taxpayers looking to maximize their deductions. It comes with all of the features in Premier as well as freelance income, business and farm income, personalized business deductions, depreciation calculations, and year-round planning resources.
TaxAct Features
TaxAct is a tax preparation software that offers a long list of handy tools and impressive tax guarantees to help you prepare your return and maximize your deductions easily. Below is a list of some of its top features.
Deduction Maximizer
TaxAct uses a question-and-answer format that provides you with a step-by-step guide to help you complete your returns in a way that maximizes your deductions. This tool helps self-employed individuals uncover common deductions specific to their work. Sales representatives, for instance, can uncover additional tax advantages on business travel and meals, credit card processing fees, supplies, and more.
Accuracy/Maximum Refund Guarantee
TaxAct says that its program is 100% accurate, so taxpayers can get the maximum refund. Otherwise, TaxAct will refund your full software costs and pay any difference in your higher tax liability or lower refund. They will also cover any legal or audit-related costs of up to $100,000.
Mobile App
The TaxAct Express app allows you to e-file your federal and state tax returns on your tablet or smartphone. Its top features include free federal extension filing, W-2 capture, IRS refund tracking, and enhanced support with live chat.
Tax Calculator
The Tax Calculator lets you create what-if scenarios for future years in your current return. You can make an estimate of your income and expenses in the next few years and then project changes to the information to estimate your tax liability for the current or following years.
Tools
TaxAct offers various tax tools that can help in different tax situations. The Forms Assistant gives you access to all available tax forms while the Topics Assistant provides answers to various tax questions. You can also use its Donation Assistant when recording a donation.
Data Import
Regardless of your previous tax program, TaxAct lets you import your tax information, including those coming from TurboTax or H&R Block.
Deduct Your Fee From Your Refund
If you choose to receive your tax refund as either a direct deposit or on a PayPower Card, you can deduct your filing fees from the refund. However, there is an additional charge of $17.99 to deduct filing fees from a direct deposit or $9.99 to deduct filing fees from a PayPower Card deposit.
Customer Service and Ease of Use
As with other tax filing programs, TaxAct features user-friendly navigation and an intuitive interview process, which is helpful for new users. It offers guided and unguided navigation that makes it extremely easy for filers to enter their information. The navigation bar also provides easy access to all other sections. TaxAct allows easy import of tax forms, such as 1099, W-2, and 1099-NEC. Another nice feature is a quick summary of each section that allows you to catch data-entry errors.
TaxAct offers account and technical support through email, chat, and phone in all its products as well as a huge knowledgebase that provides answers to frequently asked questions.
TaxAct Alternatives
| H&R Block | TurboTax | FreeTaxUSA |
| --- | --- | --- |
| Best for: Filers who need an inexpensive tax software for corporate and partnership returns | Best for: Freelancers and self-employed taxpayers | Best for: Freelancers looking for a free software to file an individual return with Schedule C |
| Business returns from $119.85 for federal and state | Self-employed returns from $255.00 for federal and state | Individual returns from $14.99 for state |
Bottom Line
Whether you are a freelancer, sole proprietor, or a small business owner looking for an online filing platform that has a competitive price point while offering everything you need to get the job done, TaxAct is a terrific choice. It is less expensive than much of the competition, and it has a variety of features and guarantees that help you simplify and save on your tax filing without the full cost of hiring an accountant.
Try TaxAct for free and see how it works for you.