TurboTax Review & Pricing in 2022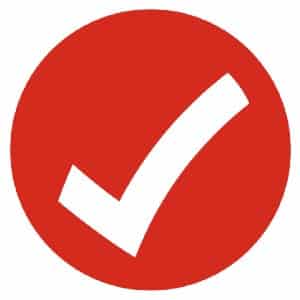 What We Recommend TurboTax For
We recommend TurboTax for taxpayers who would like to prepare and file their own tax returns but could also benefit from the assistance of a tax specialist. It ranked the best for freelancers and the self-employed in our Best Small Business Tax Software guide.
TurboTax Live offers a choice of unlimited tax advice or full-service tax preparation, which can be tailored to your needs. Its free version is ideal for filing simple tax returns while the paid packages help you handle difficult tax situations. It's especially helpful for self-employed professionals who use QuickBooks.
If you don't want to go the DIY route, TurboTax offers Live versions, which give you on-demand live help from a tax specialist prior to filing. If you want to have a tax expert do all the work for you, you can sign up for TurboTax Full Service.
TurboTax Is Especially Good For
Freelancers and self-employed professionals who want to consult with a tax expert: Consult with a tax professional to understand the impact of tax reforms on your unique tax situation and get the best possible outcome when filing.
Taxpayers who want to import cryptocurrency transactions: TurboTax partners with Coinbase to help you e-file your cryptocurrency gains and losses. With TurboTax Premier, you can import up to 250 transactions at once from Coinbase.
TurboTax Is Not a Good Fit For
Professional tax preparers: You can't use TurboTax if you're a paid tax preparer. Paid preparers can choose software from our list of best tax software for tax preparers.
Businesses looking for the most affordable option: TurboTax is one of the most expensive DIY tax programs available, so if you're on a tight budget, you may consider other cheaper options like TaxSlayer.
Business owners looking for one program to handle corporate, partnership, and individual returns: Corporate owners and partnerships need to purchase separate programs to prepare and e-file their income and business taxes with TurboTax.
Are you looking for something different? Read our article on the best small business tax software. In this guide, we looked at a variety of solutions and narrowed down our recommendations based on the price of preparing the typical bundle of returns required by most business owners.
TurboTax Pros and Cons
PROS

CONS

Offers complete products for every tax situation
More expensive than most other DIY tax filing programs
Access to tax specialists that are enrolled agents (EAs), certified public accountants (CPAs), or lawyers
Additional state returns cost $50 each
Includes maximum refund and 100% accuracy guarantees
Need to purchase a separate program for corporations and partnerships
Ability to import cryptocurrency transactions
Requires an additional fee if you use your refund to pay the software cost
Excellent customer support options
TurboTax Pricing
TurboTax pricing can be confusing. First, you choose between Basic, Deluxe, Premier, and Self-Employed versions based on your filing needs. Then, you choose between DIY, Live Basic (assisted), and Live Full Service depending on your preference. Assisted plans provide a consultation with a tax professional, while with the Full Service plan, a tax professional prepares your entire return. Prices for its CD or downloadable version range from $50 to $120 for federal returns.
Pricing

($/Return)

Free

Deluxe

Premier

Self-Employed

DIY

Federal

State

$0

$0

Live Basic (Assisted)

Federal

State

Live Full Service

Federal

State

Features

W-2 Income

✔

✔

✔

✔

Child Tax Credit & Earned Income Tax Credit (EITC)

✔

✔

✔

✔

Audit Guidance

✔

✔

✔

✔

Mortgage & Property Tax Deductions

N/A

✔

✔

✔

Cryptocurrency Transactions

N/A

N/A

✔

✔

Automatic Import of Investment Income

N/A

N/A

✔

✔

Schedule C Business Income & Loss

N/A

N/A

N/A

✔

Guidance From a Specialist

N/A

N/A

N/A

✔
Free/Basic
The free edition is only for simple tax returns, and it covers W-2 income, child tax credit, and EITC. You can file Form 1040 and a state return for free, but you can't file Schedules 1 through 3. Upgrade to its Live Basic version and get on-demand video access to a tax specialist plus final review.
Deluxe
Deluxe includes all the features in Free, plus access to more than 350 tax deductions and credits. It's best for maximizing mortgage and property deductions, and it comes with a standalone app called "ItsDeductible" that helps you maximize your charitable donations.
You may wish to upgrade to TurboTax Deluxe Live if you need support for W-2 and unemployment income, mortgage and property tax deductions, charitable donations of more than $300, and student loan interest and education expenses.
Premier
This plan is for you if you have rental property or investments. It contains everything in Deluxe, plus it can import investment income automatically and handle cryptocurrency transactions. Premier covers stocks, bonds, employee stock purchase plans (ESPPs), and other investments as well as rental property income and deductions.
Self-Employed
The Self-Employed edition is required if you have business income and expenses. It includes everything in Premier, as well as extra deduction help. If you're a QuickBooks Self-Employed user, you can import your business income and deductions to TurboTax.
TurboTax Features
TurboTax gives you access to several guarantees and features that help you easily file your federal and state returns while maximizing your deductions. Below is a sample of TurboTax's most attractive features.
TurboTax Live
TurboTax Live offers tax services on two different levels—assisted and full-service. The assisted service is ideal if you want access to expert advice while you're working on your taxes, with a final review. If you would rather let a tax expert do your taxes for you, you can upgrade to TurboTax Live Full Service. Upon enrollment, you'll be matched with an accountant or certified public accountant (CPA) who will connect with you on a one-way video call to learn more about your business and then prepare your return from start to finish. Once your return is ready for review and filing, you'll meet with your tax specialist again to ensure that the information is accurate. TurboTax Live services are available with each of the subscription plans, from Basic to Self-Employed.
Deduction Maximizer
TurboTax will search more than 350 tax deductions and credits to find every qualified tax opportunity that maximizes your refund. You'll also get step-by-step guidance on how to turn your investments into tax breaks.
100% Accuracy Guarantee
TurboTax CompleteCheck checks for missing, incomplete, or conflicting information. It then guides you to easily fix errors before you file. If you have elected to work with TurboTax Live, a tax specialist will double-check your return for errors before you file and as you go. TurboTax guarantees that all calculations are 100% accurate, or it'll pay any penalties and interest that you're charged by the IRS.
Audit Support Guarantee
In the event of an IRS audit, you'll receive free one-on-one audit guidance from a qualified TurboTax specialist who'll help you understand your IRS notice and answer all of your audit-related questions. Your tax pro won't represent you in the audit or provide audit advice (including legal advice), but they'll provide you with step-by-step guidance on how to get through the process.
If you're looking for audit defense, TurboTax has partnered with TaxAudit to provide this service. For the fee of $49.99 per year, you can avoid the unknown expense of hiring a tax expert by having a prepaid audit defense each year with TaxAudit. It'll defend both state and federal income tax returns, including those that were filed late. It'll also explain your options and help you to develop a strategy, as well as schedule and attend all audit appointments on your behalf.
Mobile App
The TurboTax mobile app (available for free on Google Play and the App Store) lets you use your smartphone or tablet to work on your tax return. You can file your own taxes for free with the free edition for simple tax returns, or you can talk live on-screen with one of TurboTax Live's tax experts. They'll provide unlimited tax advice and an expert final review before you file with TurboTax. You can also snap a photo of your W-2, answer simple questions about your life, and e-file securely from your mobile device.
Donation Calculator
If you make regular noncash charitable donations, you can benefit from TurboTax's ItsDeductible, which is available with the Deluxe, Premier, and Self-Employed plans. It's a free online tool that provides the IRS-approved values of your donations. ItsDeductible uses market data from online thrift stores, resale shops, and auction websites such as eBay to estimate the dollar value of your donated items. To use this app, you need to set up a free account and provide some basic information, including your name, approximate income, and tax filing status.
Auto Import of Tax Documents
TurboTax imports your W-2 directly from your employer automatically if your employer is partnered with TurboTax. Alternatively, you can take a picture of your W-2 and upload it to your return using the mobile app. You can also import certain 1099s, and TurboTax's Self-Employed version lets you upload 1099-NEC images as well as income and expenses from Square, Uber, and Lyft.
Various Tax Refund Options
You can choose to receive your tax refund in several ways: receive a paper check, direct deposit to your bank account, apply it to next year's taxes, or buy United States savings bonds. You can also choose to use a portion of your refund to pay for your software, but additional fees apply.
Customer Service and Ease of Use
TurboTax features a neat and intuitive user interface that offers easy access to the important tools you need. The left side of the screen displays a vertical toolbar that lets you go to important sections, including MyInfo, Federal, State, File, and Review. Other helpful features for new filers include the site's content outline, a searchable list of tax forms and schedules, and embedded links with tips and explainers.
There are several ways to get help from TurboTax. You can contact technical support through a chatbot or a contact form. If you're a paid user, you have access to a TurboTax specialist. Its most outstanding support option is TurboTax Live, which gives you access to a one-on-one review with a tax expert prior to filing as well as unlimited advice as you do your taxes. You can also opt for its newest feature, TurboTax Live Full Service, which will prepare and file your return for you. You'll meet the tax specialist on a video call before they begin work, and then again when your return is ready for review and filing.
TurboTax Alternatives
| | | |
| --- | --- | --- |
| Best for: Filers who need inexpensive tax software for corporate and partnership returns | Best for: Freelancers looking for free software to file an individual return with Schedule C | Best for: Taxpayers looking for an online program to prepare both individual and business returns |
| Business returns from: $89.95 for federal and state | Free filing of complex federal returns and $14.99 for state returns | Free simple federal returns plus $39.95 for state returns |
| | | |
Bottom Line
TurboTax comes at a higher price than its competitors, but its ease of use, rich features, excellent customer support, and live interaction with tax pros put it on our list of best tax filing software. While tax filers with complex situations will need to upgrade to more expensive plans, it's still a less expensive option than getting a CPA to do your taxes.
You can try TurboTax for free and only pay when you file your return.