Insurance for veterinarians covers the risks of caring for animals, dealing with pet owners, and running a medical facility. It is a combination of multiple policies, including general liability, malpractice, commercial property, and animal bailee insurance. The average cost for these policies can range from $4,300 to $8,300.
The best veterinary insurance provider should offer your business all the coverage you need—with the right limits. The Hartford has a custom quote process where you can select what coverages and limits are right for your business in minutes.
Veterinarian Insurance Costs
The premium will range depending on the coverage selected, the type of work you do, and whether you own or rent a building. An equine veterinarian or one who works with large or exotic animals will likely pay more than one who cares for small domestic pets.
| | Coverage Amount | Annual Average Premium |
| --- | --- | --- |
| General Liability | $1 million per occurrence and $2 million aggregate | $600 to $1,000 |
| Commercial Property Insurance | $100,000 | $880 to $1,500 |
| Malpractice Vet Insurance | $1 million per occurrence and $2 million aggregate | $385 to $840 |
| Workers' Compensation | $100,000 to $500,000$1 million per occurrence and $2 million aggregate | $2,500 to $5,000 |
When seeking a quote, be prepared to answer questions, such as:
Do you travel for your practice?
Do you work with exotic animals?
Do you own the building or rent it?
What is the value of your tools and equipment?
How many employees work for you?
What is your annual and projected revenue?
Providers use questions such as those to assess the risk of your practice and determine the appropriate rate and the suitable amount of coverage for your business.
Veterinarian Insurance Coverage Types
Veterinarians have multiple risk exposures. If they own or rent a clinic, they'll need first-party property coverage for their building and equipment. Depending on the size of the practice, additional coverage will be needed too.
The most important insurance for veterinarians are:
Commercial property: First-party protection for your building and property
General liability: Third-party insurance for property damage, bodily injury, and reputational harm
Veterinarian malpractice: Third-party coverage against claims that you didn't do their job or gave bad advice
Animal bailee: Protection if an animal gets hurt or runs away while in your custody
Workers' compensation: Protection for your employees who become injured or ill because of their jobs
Veterinary practices require equipment and tools and, depending on the business, a physical space. Commercial property insurance can cover the building and property against perils like fire, theft, and vandalism. It is often bundled with general liability and lost business income in a policy called a business owner's policy (BOP).
---
If you have a clinic, shelter, or veterinarian hospital, general liability insurance covers the entire facility for accidental injuries to clients. It is a third-party coverage that covers losses to third parties who are injured, have damaged property, or claim your business harmed their reputation.
If a customer trips in your waiting room, falls, and sprains their ankle, you could file a general liability claim. Afterward, if they discover the fall broke their smartphone, general liability could handle both their injuries and property damage.
---
This is a form of professional liability insurance. Suppose you're accused of professional malpractice, like giving bad advice at a speech, misdiagnosing a problem, or making a mistake during surgery. In that case, this coverage helps with the legal defense of the claim. Vets employed at a clinic are usually not covered under the clinic's BOP and so may need to obtain their own individual veterinarian malpractice insurance.
Telehealth is increasingly popular among pet owners and veterinarians. Make sure your professional liability insurance provides coverage for virtual visits.
---
When a pet owner leaves their pet in your care, custody, and control, you become responsible for the animal's well-being. This unique coverage is essential for scenarios such as the animal unexpectedly passing away, running away, or jumping off the exam table and being injured. This coverage is available either as part of the liability coverage or as a stand-alone policy.
---
Odds are your vet practice has employees. Workers' compensation insurance is required in nearly every state for businesses with at least one employee. It helps your business and staff by defraying the cost of medical expenses and compensating the employee's lost wage.
---
Best Veterinarian Insurance Providers
We looked for insurers that offered high limits, appropriate coverage, and clear instructions on how to handle a loss to help you find the best veterinary insurance provider for your business.
The Hartford: Best Overall Provider for Veterinarian Insurance

The Hartford is the best provider for veterinarian insurance because it offers high limits and a 24/7 claim service. Also, it was the only provider reviewed that included animal bailee insurance with its policy.
We received a quote for a BOP for $5,022, eligible for a pay-in-full discount. This policy insured a building that cost more $1 million to replace, $50,000 in contents, and equipment with a $1,000 deductible.
The liability policy had a limit of $1 million per occurrence and $2 million aggregate. This policy included professional liability and animal bailee coverage.
---
The Hartford has lower-than-average complaints filed with the National Association of Insurance Commissioners. Online, you can get a quote, purchase a policy, manage the policy, get a certificate of insurance (COI), and file a claim.
When going through the quote process, the provider offers a truly customizable experience. You can choose between four levels of coverage: good, better, best, and custom. Custom lets you select exactly what type of coverage you need for your practice.
---
The Hartford is financially stable. It has a rating of A+ (Superior) by AM Best.
---
Next Insurance: Best for Small Animal Clinics


Next Insurance offers a custom BOP for veterinary practices. Because of the lower limits and affordable cost, coupled with the convenience of the Next platform, this is an ideal choice for smaller animal clinics.
We received three quotes from Next to correspond with its three policy packages:
The basic coverage cost $34.44 monthly and was general liability only with a $1 million limit.
The recommended premier coverage cost $173.43 monthly for a $2 million liability and $62,000 in equipment coverage.
The deluxe package cost $237.51 monthly and—in addition to the coverage in the premier—included equipment breakdown and $50,000 in lost business income from a downed website.
---
While a newer company, Next has done a good job of making sure it has processes in place for customer service and has lower-than-average complaints.
It also has emphasized the digital experience—in addition to a 24/7 online account and claims management, it has developed an app for its customers, where they can manage their policy or file a claim.
---
---
Nationwide: Best for Large Animal Clinics & Hospitals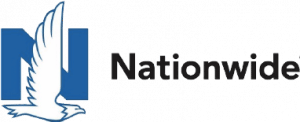 Nationwide Insurance offers 24/7 claim services, a wide range of coverages, and high limits, making it the right choice for larger clinics or animal hospitals.
Nationwide offers limited quoting options online, but you can call an independent agent to review the full range of coverage it provides. We received a quote for a general liability policy only, with $1 million per occurrence and $2 million aggregate limits. The policy quote was $709 annually.
For veterinarians, Nationwide offers a BOP that contains property, liability, lost business income, and equipment breakdown. It also has additional options like sewer or drain coverage. Typical commercial property doesn't cover rain or water main backups. Because animal hospitals have a lot of hair that can end up down the drain, consider this optional coverage.
---
Nationwide has the lowest number of complaints of any provider reviewed. It is ranked third on the J.D. Power 2022 United States Small Commercial Insurance Study for small businesses.
It offers online policy management and has a 24/7 claim and customer service center, so you can reach them for any emergency you may run into with your clinic.
---
Nationwide is an established carrier with strong financial stability. It is rated A+ (Superior) by AM Best.
---
AVMA PLIT: Best for Vets Dealings with Large Animals

The American Veterinary Medical Association founded the Professional Liability Insurance Trust (AVMA PLIT) in 1962. AVMA PLIT offers a wide range of policies for veterinarians of all types of practices, including those dealing with large animals and equine. If you work with large or non-traditional animals, such as horses, this is the best provider for your practice.
AVMA publishes its prices, as well as a fairly extensive overview of what is covered, on its website. A professional liability policy for predominantly equine veterinarians with a limit of $1 million per occurrence and $3 million aggregate cost of $2,635 annually.
Founded initially to offer professional liability to veterinarians, the offerings of AVMA have expanded to include veterinary license defense, business insurance, employment practices liability, and excess liability.
---
AVMA founded the trust so that veterinarians would have an advocate who understood the veterinarian practice. Its popularity is evident not only in its longevity but in the providers who now work with it.
Online, you can apply for a quote, make a payment, and even file a claim. Claims are handled by the individual carriers who underwrite the actual policies.
---
AMVA is partnered with several providers:
---
CoverWallet: Best for Professional Liability


CoverWallet is an online marketplace that provides online quotes from multiple carriers for a wide range of different coverage, including professional liability. Because professional liability is so important for veterinarians, this provider is a great platform to shop for that specific coverage.
We submitted a quote for professional liability and BOP. For the BOP, we received a quote for $3,946. This was for a $1 million building and $50,000 in contents and equipment. It also had liability, including professional liability, with a limit of $1 million per occurrence and $2 million aggregate.
We were also given the option to call for more professional liability quotes.
---
CoverWallet is licensed in all 50 states and Washington, D.C. In 10 minutes or less, you can get multiple quotes for different types of insurance and purchase the policy online through CoverWallet.
Through its digital Wallet, you can manage your policy and get a certificate of liability.
---
CoverWallet is owned by Aon, which has a rating of A (Excellent) by AM Best.
---
Frequently Asked Questions (FAQs)
Yes, veterinarians should have malpractice insurance in the event of a claim against their professional services. Many vet clinics policies don't cover employed veterinarians under the company policy. Therefore, every veterinarian should make sure they have malpractice insurance.
---
Pet insurance is health insurance for your pet and covers the cost of many procedures at a veterinarian's office. It can be purchased directly by the pet owner and is increasingly offered as a benefit by employers. Even though it is health insurance, many traditional carriers, such as Nationwide, offer it.
---
The premium depends on the type of practice and coverage requested. For small practices, general liability can range from $600 to $1,000 annually and workers' compensation can range from $2,500 to $5,000.
---
Bottom Line
Veterinarian insurance protects a practice from financial loss if there's a claim for first- or third-party damage. Several policies combine to create the complete vet insurance package. While vets vow to protect animals, veterinarian insurance protects their practice from loss, accidents, and liability claims.
The Hartford makes buying insurance easy. Its BOP combines general liability and property and can include animal bailee coverage at an affordable price.