The best workers' compensation insurance companies in 2019 provide more than just excellent coverage. They seek to train employers on safety and make the process of buying and paying for workers' compensation insurance easy. We reviewed 25 top-rated workers' compensation carriers to give you the best nine from which to choose.
Top Workers' Compensation Insurance Companies 2019
What Workers' Compensation Insurance Is
Workers' compensation insurance policies cover employees and their families for work-related injuries, illnesses, and even deaths. Most states require that employers maintain a minimum of $100,000 in coverage per occurrence though most insurers recommend $1 million per occurrence. Businesses with employees in multiple states must have coverage that meets each state's regulatory standards.
Workers' compensation provides coverage for five primary areas of loss:
Partial income replacement: Provides income to an employee while out of work.
Medical expenses: Covers the costs of medical procedures as well as physical and occupational therapy.
Burial costs: Pays the burial expenses for an employee who died as a result of a work-related injury.
Death benefit: Pays surviving families members based on the loss of income to the family from the deceased employee.
Legal defense: Protects the employer for legal costs to defend against fraudulent claims.
Workers' compensation insurance covers incidents from sudden injuries from accidents to long-term conditions developed from the line of work. Should an employee become disabled as a result of injuries on the job, workers' compensation policies pay temporary or permanent disability payments. These policies do not cover workers who inflict injury intentionally upon themselves, break the law, or file a fraudulent claim.
How We Evaluated Workers' Compensation Insurance Companies
The workers' comp needs of small business owners are different than the needs of big companies. Large companies have more resources for risk mitigation. Small businesses don't have experts in-house evaluating different workers' compensation policies. Based on the common frustrations of business owners seeking workers' compensation, we considered each company's underwriting and service aspects.
The criteria we used to evaluate the best workers' compensation insurance carriers include:
Financial strength: Insurance companies receive credit ratings from third-party rating agencies. These ratings consider the ability of an insurance company to pay claims. Insurance companies seek to be in the top tier, "A," when getting rated.
Audit simplicity: Insurance carriers offering a pay-as-you-go workers' compensation option to simplify the audit process and alleviate unexpected audit premium bills are beneficial to small business owners.
Cross-state coverage: Many businesses have operations in multiple states. Each state regulates workers' comp insurance policies, so having an insurance carrier that offers coverage in multiple states may be important.
Premiums and discounts: Workers' compensation is one of the most significant insurance expenses for business owners. Companies that offer favorable premiums based on loss history and discounts for bundling policies help offset the cost of workers' comp insurance.
Loss mitigation: Having the right insurance coverage is essential. However, an insurance company that views themselves as a risk mitigation partner offers secondary benefits that help small businesses adopt procedures that reduce risk.
Claims process: Workers comp claims are time-consuming, and carriers have different ways to handle the volume of information that moves the claim forward. Great commercial insurance carriers have implemented processes to speed up an employee's return to work.
Customer reviews: Nothing says a company is doing a good job more than positive customer experiences. While there will always be negative feedback, a wide body of positive customer reviews suggests customers love them enough to leave a review.
Because our audience is national, state insurance funds were not evaluated in the determination of the best workers' compensation insurance companies. Some state insurance funds can sometimes compete in the private market, but others may be set up as a monopoly in states where there is no competition allowed for workers' compensation.
In reviewing all criteria for many of the small and large workers' compensation insurance carriers, The Hartford stands out as having the right mix of strength, service, and overall eligibility policies.
The Hartford: Best Overall Workers' Compensation Company for Small Businesses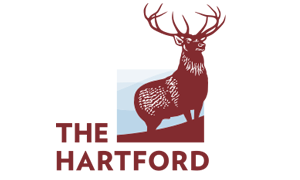 The Hartford has an exceptional claims approach that moves the business and injured worker forward quickly, plus its workers' compensation policies include coverages that are expensive riders elsewhere. The Hartford integrates with payroll providers to create accurate premiums. Pricing is contingent on the industry, location, and size and can be incorporated into a pay-as-you-go plan.
The Hartford's Financial Strength
The Hartford is second in total workers' compensation policy premiums only to Travelers and is a preferred option for many small business owners. Its financial strength extends to all commercial lines, in particular, workers' compensation insurance. These ratings give business owners confidence in the company's ability to pay claims.
The Hartford Unique Benefits
The Hartford automatically adds coverage considered paid endorsements with other carriers:
Stopgap coverage: Extends coverage to employees when they travel to monopolistic states where coverage must be through a state fund.
Extended injury reporting: Automatically increases reporting time to make the first claim within 60 days instead of the standard 30 days.
Voluntary compensation: Pays for reasonable expenses making the process for employers and injured workers easier knowing broader coverage exists.
Bundling discount: Takes off a 5% discount on workers' compensation insurance when it's bundled with general liability.
A company that cares enough to include what most business owners would like to include for their employees is rare. The fact that it doesn't directly translate into higher overall premium costs is a bonus.
The Hartford's Other Insurance
The Hartford offers personal and commercial insurance products. Policyholders enjoy discounts when they combine multiple policies, and there are other discounts for various affiliations and memberships. Regarding commercial lines of insurance, The Hartford has one of the most inexpensive and comprehensive business owner policies on the market along with commercial auto, general liability, and professional liability.
What The Hartford Is Missing
The Hartford does a great job covering most industries but doesn't always live up to the promise of a quick online quote. Depending on nuances with your business or industry, The Hartford may pause at the end of the online application to set up a time with a business specialist to discuss your insurance needs before finalizing eligibility and quotes.
The Hartford Customer Reviews
Consumers, in general, are very familiar with The Hartford name and brand. The company has a long history of covering businesses in the United States. Brand confidence is high, and policyholders report having positive experiences with The Hartford claim process. Many of The Hartford's customer reviews indicate policyholders enjoy the convenience of having personal and business policies in one location.
Travelers Group: Best Workers' Comp Insurance Claims Process



Travelers Group is the largest insurer of workers' compensation in the nation. The ConciergeCLAIM through Travelers Group is a unique program to get hurt employees back to work. It's a face-to-face interaction that builds relationships with injured workers focusing on both the physical injury but also the mental aspect of rehabilitation. The company underwrites a wide variety of high-risk industries including construction, healthcare, and transportation along with a full slate of personal insurance policies for home, auto, and yachts.
Travelers Group's Financial Strength
As the largest underwriter of workers' compensation insurance in the nation along with many other lines of
business insurance
, Travelers Group underwrites nearly twice as many workers comp policies than the next largest carrier, The Hartford. It maintains the highest rating possible, Superior, with added notches of distinction.
Travelers Group Unique Benefits
Travelers Group's size and broad experience in industries allow it to offer unique benefits, including:
Largest network of nurses and medical providers: Travelers' network of healthcare providers helps injured workers get medical attention quickly to reduce the impact of injuries and keep costs down. Savings are transferred to business owners in competitive premiums.
ConciergeCLAIM Nurse: This program connects injured employees with a Travelers ConciergeCLAIM nurse who can guide them through the claims process and has reduced the average number of missed workdays after an injury by 35%.
International presence: Extends coverage for traveling and mobile workforces protecting workers and the company for international risks through its Global Companion package.
Even though this is the largest commercial workers' compensation insurance provider, Travelers uses a soft touch with business owners and their employees helping the smallest companies feel they get personalized service. It additionally offers pay-as-you-go workers' comp insurance policies to keep insurance costs manageable and accurate.
Travelers Group Other Insurance
Travelers Group has a full line of both personal and commercial insurance policies. Personal lines policies include the standard auto, home, and life policies along with less widely covered yachts and event coverage. From the business lines side, companies can obtain a business owner's policy (BOP) as well as general liability, professional liability, and management liability. This makes the carrier a convenient one-stop-shop for all insurance needs.
What Travelers Group Is Missing
While Travelers Group writes just about every type of business insurance possible, don't expect to get a quick quote online. Travelers Group chooses to rely on its network of independent agents and brokers to underwrite risk and build long-term relationships with customers properly. Its website is designed to help you find a great agent, not to get the quote.
Travelers Group Customer Reviews
Travelers is a highly recognized brand that is sought after by businesses because of its business-friendly underwriting. Customer reviews of Travelers Group indicate policyholders feel confident that the company has their best interest at heart when dealing with claims fairly and reasonably.
Liberty Mutual: Best Workers' Comp Insurance for Convenience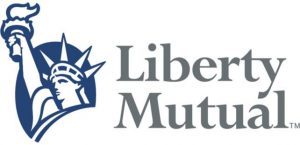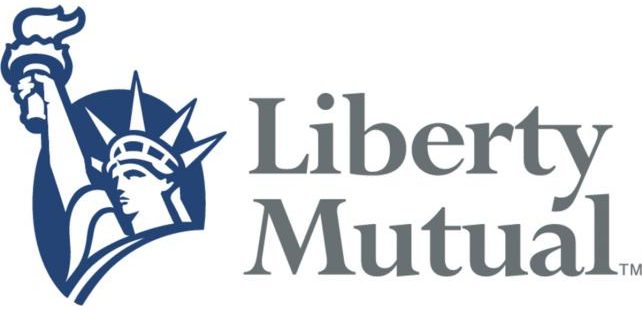 Liberty Mutual is a household name for personal insurance needs, but it's also a top 10 provider of business insurance. This carrier focuses on a positive customer experience, making everything from getting quotes to filing claims as straightforward as possible. Customers can use a dynamic online account manager or call their local agent for convenient service and policy claims.
Liberty Mutual's Financial Strength
Liberty Mutual is the seventh-largest writer for workers' compensation policies in the nation. Liberty Mutual received the top user rating in a survey of insurance buyers who bought workers' compensation policies from national carriers via independent agents. Small business owners rate this company with a lot of confidence.
Liberty Mutual Unique Benefits
Liberty Mutual is a national personal lines insurance carrier that decided to make business insurance friendly and easy. To that end, it developed unique benefits to help small businesses customize policies.
A few of the benefits Liberty Mutual offers include:
Combined business and personal policy management: Keep all your insurance information at your fingertips so you can manage payments, claims, and coverage options.
Local agents: As your business grows, your insurance needs change. Liberty Mutual's local account managers become local partners to help with personal and commercial coverage.
Sole proprietor options: Even sole proprietors with no staff may want self-employed workers' compensation insurance to protect themselves if they work in high-risk injury industries.
The company's appetite for commercial business is growing, and it's expanding coverage options.
Liberty Mutual's Other Insurance
Liberty Mutual provides personal and business insurance. The carrier has a multitude of personal insurance options such as home, renters, auto, and life insurance. In addition to workers' compensation policies, Liberty Mutual offers commercial automobile, general liability, BOPs, surety bonds, and inland marine.
Liberty Mutual Customer Reviews
Liberty Mutual is a consumer-friendly insurance company. This is why it does well with small and sole proprietor businesses. Many Liberty Mutual reviews mention how easy the company makes it to apply for coverage and manage claims. Having a local agent to meet with and have questions answered is another bonus.
Zurich: Best Workers' Comp Insurance for International Variable Risk Coverage

Zurich is considered a premier insurance carrier for workers' compensation insurance because of its financial strength, wide breadth of industry coverage, and claims processing that protects businesses domestically and abroad. While Zurich covers a wide range of industries, it serves high-risk industries such as nursing homes, construction, and schools exceptionally well.
Zurich's Financial Strength
Zurich is an international insurance provider offering complementing policies to international companies through its sister companies. In the U.S., Zurich maintains Superior ratings from AM Best and Standard & Poor's. Zurich's litigation management helps it remain financially strong while processing claims quickly.
Zurich's Unique Benefits
Zurich's international strength provide unique benefits to business owners:
Companies on the rise: Companies with more than 100 employees can find affordable premiums with Zurich.
Stopgap coverage: Zurich uses a mobile workforce to ensure that employees get responsive claim services and medical care immediately, thus reducing lost work time when people get hurt in monopolistic states.
Extended eligibility guidelines: Zurich underwriters look beyond basic loss history to determine eligibility for industries where worker injury may be more common.
Zurich's Other Insurance
As a carrier that caters to high-risk industries, Zurich offers a variety of policies for businesses including professional liability, management risk, builder's risk, and accident and health. This carrier also provides policies for cybersecurity, credit, and political risks. The multitude of coverages that Zurich offers makes it a good choice for a business wanting to understand its aggregate risk exposure fully.
Zurich Customer Reviews
Zurich is seen as a company for big business and high-risk industries. It sets a gold standard for coverage excellence and risk mitigation and is sought by businesses to understand their exposures. Those who work with Zurich are confident that major claims against them will be properly investigated to avoid fraud or excessive claim payout.
AmVenture: Best Workers' Comp Insurance for Franchises

AmVenture is a national insurance provider known for working with franchises, unions, and associations as well as other small businesses. AmVenture understands that insurance needs change as a business changes and can easily tailor options to help owners who experience growth or downsizing.
AmVenture Financial Strength
*NR means it isn't rated by this credit reporting agency.
AmVenture receives Excellent ratings consistently from AM Best for its strong underwriting practices and financial management. Because AmVenture works hard to price policies competitively, the company may have a little chink in its armor of financial strength should it face multiple years of high claims. Still, a rating of Excellent indicates AmVenture can meet its obligations to policyholders.
AmVenture Unique Benefits
AmVenture offers a great balance between pricing and service with unique benefits:
Live video chat: A proprietary app that gives business owners a face-to-face real-time discussion with a claims representative in the event of a claim.
Franchise focus: Pricing built on a franchises' business model and size to give franchise owners benefits through more competitive rates.
AmVenture keeps its focus on smaller companies and works hard to help small business owners with no coverage experience to navigate the ins and outs of buying insurance and filing claims.
AmVenture Other Insurance
AmVenture focuses solely on commercial lines and offers businesses all types of insurance coverage, including general liability, business owner's policy, cyber liability, disability, and professional liability. AmVenture prefers to work with small- to mid-sized businesses rather than large corporations. AmVenture doesn't offer personal lines of insurance.
What AmVenture Is Missing
AmVenture has all commercial insurance lines but hasn't established a strong online quoting system. Like many other large insurance carriers who offer coverage through networks of independent agents and brokers, AmVenture relies on boots on the ground to help business owners. Don't expect to get an online quote in five minutes.
AmVenture Customer Reviews
Small businesses appreciate the competitive pricing of AmVenture and the time taken to make sure the pricing is correct. Even though there isn't an online process to get a quote, the process seems to be quick and seamless for business owners seeking to switch insurance carriers.
EMPLOYERS: Best Workers' Comp Insurance for Fluctuating Payroll

EMPLOYERS is a specialty small business insurance company founded on making workers' compensation policies affordable and easy to obtain. EMPLOYERS offers workers' compensation insurance in 45 states and has pay-as-you-go options that can help business owners with fluctuating payroll better manage their workers' comp premiums.
EMPLOYERS Financial Strength
EMPLOYERS is a smaller insurance provider with a specialized focus. It hasn't received credit ratings from three for the four major insurance credit rating firms but does maintain an Excellent rating with AM Best. Because EMPLOYERS focuses on one type of insurance, it does a great job of targeting the industries, and it will get the best results, which helps them maintain healthy financials.
EMPLOYERS Unique Benefits
EMPLOYERS' focus is on workers' compensation with unique proprietary platforms that include:
PrecisePay: EMPLOYERS' proprietary pay-as-you-go workers' compensation solution is designed to help small business owners improve cash flow.
Efficient claim handling: Businesses may need to file claims at any hour of the day. EMPLOYERS' 24/7, multi-lingual claims center starts the process as soon as it happens.
In-house fraud prevention: EMPLOYERS' fraud specialists are trained to spot and reduce fraudulent claims to keep insurance costs down.
A company that chooses to remain focused on one line of insurance is choosing to be the leader in that arena. EMPLOYERS could use its book of business to expand its product lines easily but instead chooses to improve its online portal and help businesses reduce claims and fraud.
EMPLOYERS Other Insurance
EMPLOYERS does not offer other lines of commercial insurance, nor does it offer personal lines. This limitation could be off-putting for small business owners seeking to bundle policies to make it easier to manage their coverage. EMPLOYERS chooses to stick with workers' compensation and use technology to improve user experience.
What EMPLOYERS Is Missing
As already mentioned, EMPLOYERS sells one product: workers' compensation insurance. This means small business owners will need to find general liability, commercial property, and all other policies elsewhere. This is a choice EMPLOYERS makes to be the best when it comes to workers' comp insurance.
EMPLOYERS Customer Reviews
We could not locate reviews for EMPLOYERS though there are some similarly named companies that do have complaints regarding company audits. While the names are similar, it appears that these are not the same companies. Thus, we are unable to assess customer satisfaction for the company.
AIG: Best Workers' Comp Insurance for High-risk Industries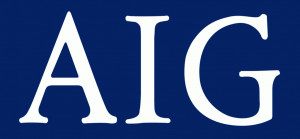 AIG is the world's largest insurer capable of handling the largest claims even in major catastrophes. This insurance carrier is a great choice for small business owners in high-risk industries where not only are claims an issue, but claims fraud is something to be concerned with.
AIG Financial Strength
AIG is nationally recognized with exceptional financial strength but adds a personal touch through local agents and claims adjusters. Unlike many national carriers who only have sales agents, AIG puts specialists on the ground to understand the scope of business operations fully and insure that risk properly.
AIG Unique Benefits
AIG uses decades of small business experience to focus on the claims process for companies:
Tailored cost options: AIG offers financing options such as large deductibles, guaranteed cost, and loss-sensitive options that adjust the premium based on claim costs not just claim numbers. Loss-sensitive pricing is great for companies with many small claims falling under specific thresholds.
Better claims outcomes: The company's claims process focuses on returning workers to their families and jobs sooner to reduce claims costs and improve company morale.
AIG GO Mobile: This is an easy-to-access tool business owners can use to check policy coverage, understand options, and manage claims.
Small business owners in industries where employees face a higher risk of injury enjoy the efforts put forth by AIG to help reduce claims and the overall costs of claims over time. This, along with innovating pricing options, reduces workers' compensation rates for business owners.
AIG Other Insurance
AIG offers the gamut of commercial insurance products, including common policies like general liability and workers' compensation. AIG is also a leader for highly specialized policies, such as mergers and acquisition coverage to protect the transaction and all the involved parties.
What AIG Is Missing
Even though AIG has a great online presence, it doesn't offer a great way to get insurance through its website. You need to find a local agent or broker in the state your business operations are located to complete the workers' compensation application and process it with the underwriting team.
AIG Customer Reviews
Online reviews for AIG are somewhat mixed when it comes to customer satisfaction. Most reviews revolve around personal rather than commercial insurance lines, making it hard to determine how business owners feel about the company. Those who like AIG love the extra features its policies offer while complaints generally have to do with policy cancelation issues on life insurance and retirement benefits.
biBERK: Best Workers' Comp Insurance for Quick Online Coverage

biBERK is better known by its parent company name, Berkshire Hathaway. It offers all lines of business insurance throughout the U.S. A primary objective of biBERK is to take the strength of an insurance powerhouse and make the process of buying and administrating insurance online simple.
biBERK Financial Strength
biBERK maintains superior financial ratings from AM Best, the main insurance credit rating firm. The company's A+ rating gives small business owners confidence that biBERK has the resources to deal with any size claim, even in catastrophic circumstances.
biBERK Unique Benefits
biBERK strives to make buying workers' compensation insurance easy for business owners with:
Three-step coverage: Most business policies, including workers' compensation, can be obtained in three simple steps through the biBERK online system.
Nationwide coverage: Business owners can get quotes from biBERK for workers' compensation in all states where private competition is allowed.
Online purchase discount: Purchasing insurance online saves small business owners 20%.
biBERK is a top-tier insurance company that delivers on its promise to help insurers recover from losses. With that said, biBERK's quality coverage may cost more than most small business owners are willing to spend.
biBERK Other Insurance
biBERK offers most commercial lines of insurance, including general liability, property coverage, commercial auto, and umbrella policies on top of workers' compensation. For specialty lines, biBERK refers you to one of its other company holdings or a partner provider. biBERK makes getting the basic business insurance policies convenient and easy.
biBERK Customer Reviews
biBERK has mixed reviews online, as is to be expected, though it does lean more to the favorable reviews than negative ones. On the positive side, biBERK gets kudos for great service and the simplicity of purchasing insurance. Negative reviews tend to be about the higher pricing of policies and complaints about worker's comp audits.
AP Intego: Best Workers' Compensation Insurance for Shopping Top Companies

AP Intego is an online business insurance broker that makes a business owner's life easy when it comes to shopping for insurance. A business owner working on their own might have to call multiple carriers only to realize they aren't eligible for coverage after a week or longer, but AP Intego can do all the work on the business owner's' behalf. One set of questions leads to the right carrier with the highest probability to write the policy.
AP Intego Financial Strength: Broker
AP Intego gets its strength by selecting the top partners to work with. These carriers include The Hartford, CNA, EMPLOYERS, Travelers, and Markel, to name a few. While AP Intego works hard to choose financially strong insurance companies, every small business owner should confirm their insurance is placed with a company they have confidence in.
AP Intego Unique Benefits
Some of the unique benefits AP Intego offers small business owners include:
Fast, efficient carrier comparisons: Helps you find the best carrier on the list or any of the other carriers in the fastest, most efficient method possible.
Pay-as-you-go innovator: Offers a pay-as-you-go platform that integrates with insurance companies and payroll systems.
Frees business owner's time: Eliminates the need to complete multiple applications and sift through proposals from various carriers.
AP Intego Other Insurance
With a few quick online questions, AP Intego can help you find the right policies for your business. The process saves you time in locating general liability, commercial auto, business property, and BOPs. They also have access to bonds so that you don't need to provide information to a variety of carriers for different policies.
What AP Intego Is Missing
Because AP Intego is a broker, business owners may become frustrated with service issues and claims that go directly to the insurance company. Understanding the relationship between broker and insurance carriers to avoid problems and set the right expectations. Additionally, you won't be able to see the insurance company you are quoted with until you decide to bind the policy―or call to get more details.
AP Intego Customer Reviews
There are not many online reviews for AP Intego. Most of what you can find are from years before 2017 when the platform was relatively new. They do have some complaints revolving around premium changes after the initial online process is completed and underwriters finalize everything. Also, AP Intego receives low marks for its worker's comp payroll integration from customers using QuickBooks.
State Insurance Funds: Alternative for Workers' Comp Insurance
State funds are usually run by labor or commerce departments but can be run independently and compete in the private insurer marketplace for workers' compensation. In Ohio, North Dakota, Wyoming, and Washington, employers are required to use the state insurance fund to ensure that all coverage meets state labor requirements. These are called monopolistic workers comp states.
If you live in one of the 22 states that have a state insurance fund, you might be required to purchase workers' compensation insurance from the fund. A state insurance fund is a private insurance fund; California's and New York's state funds each rank among the top 10 underwriters for workers' compensation in the nation making them huge players in the game.
States with a competitive market state insurance fund for workers' compensation are:
Arizona
California
Colorado
Hawaii
Idaho
Kentucky
Louisiana
Maine
Maryland
Minnesota
Missouri
Montana
New Mexico
New York
Oklahoma
Oregon
Pennsylvania
Rhode Island
South Carolina
Texas
Utah
West Virginia
Some state funds offer guaranteed coverage for workers for high-risk work classifications or companies with large losses. If a business is unable to get coverage or find a more competitive rate, the state insurance fund is an alternative.
Bottom Line
Just because workers' compensation insurance is a requirement doesn't mean it should be done in a fast and cheap fashion. Not having the right insurance carrier can result in claims lasting longer and costing more than they should. You can mitigate risk at work, but you can't eliminate it so that it's important to get the right workers' compensation insurance.
Having policies with different carriers can lead to gaps in coverage and put a business owner at potential risk of claim denial. Getting coverage from a financially strong company like The Hartford that combines worker's compensation insurance with other commercial policies is the best protection against business risk.