The best workers' compensation insurance companies provide more than just excellent coverage, they seek to train employers on safety and make the process of buying and paying for workers' compensation insurance easy. We reviewed several top-rated workers' compensation carriers to give you the best seven from which to choose.
Top Workers' Compensation Insurance Companies 2020
Are you curious about how we evaluated these workers' comp insurance companies? Learn More
What Is Workers' Compensation Insurance?
Workers' compensation insurance policies cover employees and their families for work-related injuries, illnesses, and even deaths. Should an employee become disabled as a result of injuries on the job, workers' compensation policies pay temporary or permanent disability payments. These policies do not cover workers who inflict injury intentionally upon themselves, break the law, or file a fraudulent claim.
The Hartford: Best Overall Workers' Compensation Insurance Company


The Hartford integrates with payroll providers to create accurate premiums with its XactPAY® option. This means you're less likely to pay more than you need to throughout the year. The pricing is contingent on the industry, location, and size of your business and can be incorporated into a pay-as-you-go plan. Additionally, The Hartford has an exceptional claims approach that moves the business and injured employees forward quickly.
Key Features
The Hartford automatically adds coverage that are paid endorsements with other carriers:
Stopgap coverage: Extends coverage to employees when they travel to states where coverage must be purchased through a state fund.
Voluntary compensation: Offers coverage to employees who employers aren't required to cover.
Bundling discount: Takes off a 10% discount on workers' compensation insurance when it's bundled with a business owner's policy (BOP).
A company that cares enough to include what many business owners may need for their employees is rare. The fact that it doesn't directly translate into higher overall premium costs is a bonus. The Hartford also offers programs that can help both employees and businesses stay healthy like a weight loss program and discounts on ergonomic office furniture.
Additionally, The Hartford's workers' compensation insurance comes with access to:
Preferred medical provider network: Access for your employees to more than 1 million medical providers
Prescription drug features: Choose from more than 65,000 pharmacies to fill prescriptions, with, typically, no out-of-pocket fees and mail-order service as an option
Needle stick reimbursement program: Pays for initial testing and reimbursement for additional testing in some cases
Nursed back to health program: Help from nurse case managers with coordinating care and treatment of employees
Financial Strength
What's Missing
The Hartford does a great job covering most industries but doesn't always live up to the promise of a quick online quote. Business owners in some industries, especially high-risk ones like construction or janitorial, often end up having to speak to a business specialist after completing The Hartford's online application.
Customer Reviews
Consumers, in general, are very familiar with The Hartford name and brand. Brand confidence is high, and policyholders report having positive experiences with The Hartford claim process. The Hartford is not accredited by the Better Business Bureau (BBB), but it's still rated A+ by the organization.
Travelers: Best Workers' Compensation Insurance for Mobile Workforces


Travelers is the best choice for workers' compensation insurance if you have a mobile workforce or out-of-state offices. The company's national presence and large network of healthcare providers give it a leg up on understands workers' comp for other multistate businesses.
Key Features
The size and broad experience in industries allow Travelers to offer:
Global Companion package: Extends coverage for traveling and mobile workforces to include international risks.
Largest network of nurses and medical providers: Access to Travelers' network of healthcare providers for injured workers to get medical attention quickly, reducing the impact of injuries and keeping costs down.
ConciergeCLAIM: Connects injured employees with a Travelers ConciergeCLAIM nurse who can guide them through the claims process; has reduced the average number of missed workdays after an injury by 35%.
MyTravelers® for injured employees: Access for employees to a portal with information about their workers' comp claim.
Additionally, Travelers offers TravPay, a pay-as-you-go workers' comp insurance plan designed to keep insurance costs manageable and accurate.
Financial Strength
What's Missing
While Travelers writes just about every type of business insurance possible, don't expect to get a quick quote online. Travelers chooses to rely on its network of independent agents and brokers to underwrite risk, and its website is designed to help you find a great agent, not to get the quote. Coverage options may not be available in all states.
Customer Reviews
Travelers is a highly recognized carrier sought after by businesses because of its commerce-friendly underwriting. However, customers also report issues with billing and customer service. Travelers is accredited by the BBB and receives an A+ rating.
Liberty Mutual: Best Workers' Comp Insurance for One-stop Shopping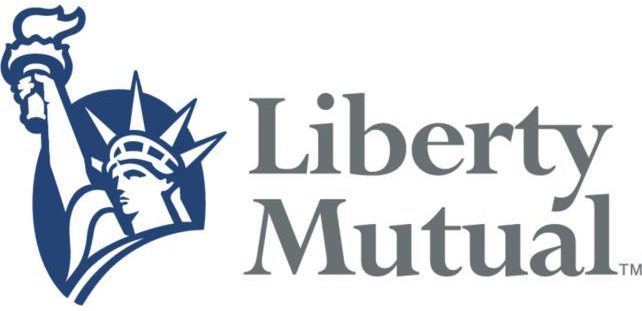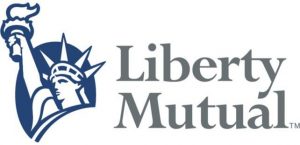 Liberty Mutual is a household name for personal insurance needs, but it's also a top 10 provider of business insurance — making it a convenient one-stop-shop for all your insurance needs. This carrier focuses on a positive customer experience, making everything from getting quotes to filing claims as straightforward as possible.
Key Features
A few of the features Liberty Mutual offers include:
Risk control services: The company offers an array of safety resources and risk management programs to help keep employees safe, such as Liberty Mutual SafetyNet™ and Liberty Mutual Industrial Hygiene Lab.
Combined business and personal policy management: Keep all your insurance information at your fingertips so you can manage payments, claims, and coverage options.
Local agents: As your business grows, your insurance needs change. Liberty Mutual's local account managers partner with you to manage your personal and commercial coverage.
Sole proprietor options: Even sole proprietors with no staff may want self-employed workers' compensation insurance to protect themselves if they work in high-risk injury industries.
The company's appetite for commercial business is growing, and it's expanding coverage options. Customers can use a dynamic online account manager or call their local agent for convenient service and policy claims.
Financial Strength
What's Missing
It can be difficult to find information to contact a local agent since Liberty Mutual centralized all of its service representatives to national call centers. This is frustrating because the carrier doesn't offer direct-to-consumer sales. Additionally, like many insurers, Liberty Mutual does not offer pricing information online.
Customer Reviews
Liberty Mutual is a consumer-friendly insurance company. This is why it does well with small and sole proprietor businesses. Many Liberty Mutual reviews mention how easy the company makes it to apply for coverage and manage claims. Having a local agent to meet with and have questions answered is another bonus.
Pie Insurance: Best Workers' Comp Insurance for Finding Savings


Pie Insurance is a newcomer to the business insurance space, but it's already making headway with its attractive workers' comp cost-savings calculator. The company allows business owners to check their current workers' comp rate to see if they're overpaying for coverage. Pie Insurance asserts that 80% of small businesses are overcharged for workers' compensation insurance by 30%.
Key Features
Pie Insurance offers a great balance between pricing and service with these features:
Cost savings: Most carriers don't offer pricing insights on workers' comp coverage. Pie allows you to determine if you're overpaying for coverage.
Quick online application: The carrier's online app takes as little as three minutes — blazingly fast compared to competitors.
Workers' comp focus: Pie Insurance is built with workers' comp insurance needs in mind first, so if that's what you're looking for, it can do the job.
Financial Strength
What's Missing
Pie Insurance is only available in 34 states and Washington, D.C., but it's working on expanding its offerings nationwide. While Pie Insurance can write workers' comp directly for your business, it sells a policy developed by Sirius America Insurance Company. Essentially, Pie Insurance acts as a go-between. Thankfully, Sirius does have a reassuring A.M. Best rating of A-, which indicates it's a financially stable insurer. Additionally, claims are handled by CorVel, a workers' comp administration service, so Pie's customer service representatives may not be able to answer your claims questions directly.
Customer Reviews
Customers report Pie Insurance to have knowledgeable customer service and quick turnaround from agents. A few customer reviews have cited issues with the quote process, stating they were preapproved through the application, then declined coverage after further review.
EMPLOYERS: Best Workers' Comp Insurance for Fluctuating Payroll

EMPLOYERS is a specialty small business insurance company founded on making workers' compensation policies affordable and easy to obtain. EMPLOYERS offers workers' compensation insurance in 45 states and has pay-as-you-go options that can help business owners with fluctuating payroll better manage their workers' comp premiums.
Key Features
EMPLOYERS' focus is solely on workers' compensation with unique proprietary platforms that include:
PrecisePay: EMPLOYERS' proprietary pay-as-you-go workers' compensation solution is designed to help small business owners improve cash flow.
Efficient claim handling: Businesses may need to file claims at any hour of the day. EMPLOYERS' 24/7, multilingual claims center starts the process as soon as it happens.
In-house fraud prevention: EMPLOYERS' fraud specialists are trained to spot and reduce fraudulent claims to keep insurance costs down.
InsurCard®: Employees can receive workers' compensation benefit payments by EMPLOYERS' debit card.
A company that chooses to focus on one line of insurance is choosing to be the leader in that arena. EMPLOYERS could use its book of business to expand its product lines easily but instead chooses to improve its online portal and help businesses reduce claims and fraud.
Financial Strength
What's Missing
As mentioned, EMPLOYERS sells one product: workers' compensation insurance. This means small business owners will need to find general liability, commercial property, and all other policies elsewhere.
Customer Reviews
We could not locate reviews for EMPLOYERS though there are some similarly named companies that do have complaints regarding company audits. While the names are similar, it appears that these are not the same companies. Thus, we are unable to assess customer satisfaction for the company.
biBERK: Best Workers' Comp Insurance for Quick Online Coverage


biBERK is better known by its parent company name, Berkshire Hathaway, and offers key business policies in most locations across the United States. A primary objective of biBERK is to take the strength of an insurance powerhouse and distill it into a simple process of buying and administering insurance online. biBERK offers fast coverage to business owners who need to cover new hires to meet legal requirements.
Key Features
biBERK strives to make buying workers' compensation insurance easy for business owners with:
Three-step coverage: Most business policies, including workers' compensation, can be obtained in three simple steps through the biBERK online system.
Nationwide coverage: Business owners can get quotes from biBERK for workers' compensation in all states where private competition is allowed.
Online purchase discount: Purchasing insurance online with biBERK saves small business owners 20%.
Loss control services: Policyholders enjoy access to Training Network NOW, an online safety training library with 350-plus training modules, videos, and instructional materials.
Financial Strength
What's Missing
biBERK offers instant quotes and readily available coverage for many industries, but due to the nature of its simplified approach, biBERK is currently unable to handle writing every type of commercial insurance. For example, it outsources commercial auto insurance policies to GEICO, which means you can't manage all of your policies in one place. However, biBERK is transparent about its partnerships.
Customer Reviews
biBERK has mixed reviews online, as is to be expected, though it does lean more to the favorable reviews than negative ones. On the positive side, biBERK gets kudos for great service and the simplicity of purchasing insurance. Negative reviews include complaints about worker's comp audits.
Chubb: Best Workers' Compensation Insurance for Return-to-Work Program Assistance


Chubb is a large national carrier offering personal and commercial lines of insurance. The company offers excellent return-to-work program assistance, helping small business owners manage medical and disability benefits for injured employees. Chubb can write policies for nearly any-sized business, but it's known for treating every account the same when it comes to customer service and claims.
Key Features
Some of the features Chubb offers small business owners include:
Medical and disability management: Chubb offers access to nurse consultants to assist with medical management and your employee's timely return to work.
Preferred provider networks: In many states, policyholders can help injured employees receive high-quality care with affiliated preferred providers at a reasonable cost.
Fraud prevention: Chubb has fraud and recovery specialists to identify and investigate fraudulent or exaggerated claims.
Previously, Chubb did not provide quotes online, so you had to find a local agent or office. The carrier recently launched a small business insurance microsite offering online quotes with an easy, quick application. Try its user-friendly quote tool to manage coverage you need and get custom, affordable coverage.
Financial Strength
What's Missing
Chubb offers excellent broad coverage for most types of commercial insurance that your business might need. However, like most large carriers, Chubb doesn't provide readily available cost information. Cost is a huge consideration for most small business owners, so it would be nice to know that information up front as well as details on limits.
Customer Reviews
Most customer reviews online for Chubb are for its personal lines. However, business owners can generally expect Chubb to meet policy obligations and pay covered claims due to its high credit ratings, indicating the company has exceptionally strong finances that can help clients weather adverse business conditions.
Alternatives to Workers' Comp Insurance Companies
State funds are usually run by labor or commerce departments but can be run independently and compete in the private insurer marketplace for workers' compensation. In monopolistic states, Ohio, North Dakota, Wyoming, and Washington, employers are required to use the state insurance fund to ensure that all coverage meets state labor requirements.
Business owners who cannot find workers' compensation insurance from a private carrier typically have a couple of choices. The first is the state-run fund — some state funds offer guaranteed coverage for workers for high-risk work classifications or companies with large losses. Business owners who cannot find coverage in the private market can turn to an assigned risk plan. This is sometimes called a market of last resort. The plan is administered by the National Council of Compensation Insurance (NCCI).
Bottom Line
Not having the right workers' compensation insurance carrier can result in claims lasting longer and costing more than they should. You can mitigate risk at work, but you can't eliminate it. Getting coverage from a financially strong company like The Hartford that combines worker's compensation insurance with other commercial policies is the best protection against business risk.