Workers' compensation is essential and, in most states, required for any business with employees. We understand that when considering workers' comp, small business owners want preventative services to reduce risk, smooth premium audits, and a strategy to help any injured employee return to work. So, using our proprietary rubric focusing on customer service, convenience, offered policies, and the provider's financial strength, we researched more than 20 providers to find the best workers' compensation companies:
Did you know? Simply Business is a digital broker and one of the best places to find workers' compensation insurance. It stands out by being the only option in this guide where you can compare quotes from top providers and buy a policy online.
Best Workers' Compensation Companies Compared
Quote Process

Policy Purchase Process

Availability

Online Option for Premium Audits

AM Best Credit Rating

Online or over the phone

Online or over the phone

24/7 call center

✓

A+ (Superior)

Online or over the phone

Online or over the phone

Monday to Friday, 6 a.m. to 5 p.m. Pacific time

✓

A- (Excellent)

Begin online or call an agent

Over the phone

24/7 call center

✕

A++ (Superior)

Begin online or call an agent

Over the phone

24/7 call center

✓

A+ (Superior)

Online or via app

Online or via the app

24/7 call center

✓

A- to A (Excellent)

Online or over the phone

Online or over the phone

Monday to Friday, 8 a.m. to 8 p.m. Eastern time

✕

A++ (Superior)
Which Workers' Comp Company is Right for You
The Hartford: Best Overall Provider for Workers' Compensation

Pros
Online quoting
Pay-as-you-go billing
Over 1 million healthcare providers
Cons
May have to call to purchase a policy
No app for commercial lines
Sometimes, quotes are declined without explanation
Standout Features
Ability to bundle workers' comp with other coverages
Prescription program with minimum out-of-pocket expenses for the employee
Account portal for the injured employee to manage medical claims
An online database to find medical providers
Financial stability: The Hartford is the oldest insurance company in America. AM Best's rating of The Hartford is A+ (Superior).
The Hartford offers the best workers' comp insurance for small businesses, as measured by the market share, and is our best overall provider. Its high score in our evaluation is a reflection of its widespread availability, financial strength, strong customer service, and high-quality product.
It has numerous services for policyholders to reduce the risk of injury and encourage a return to work on a timely but healthy basis. Plus, it features an accessible website for injured employees to use to manage their claims.
It would have scored even higher in our rubric if it were easier to get a quote and purchase a policy online. If you are looking for a way to compare quotes, you'll want to check out the only broker on this list, Simply Business. If you want to purchase your workers' comp online, then look into Thimble or Next Insurance.
The Hartford shares a simple formula to help you determine the average cost for workers' compensation.
We received a sample quote for a lawn care company with five full-time employees for $10,137. One factor in this quote was our estimated payroll. The Hartford offers a pay-as-you-go format. Instead of an estimated annual payroll, this option uses real-time payroll data to calculate the premium resulting in more accurate payments.
---
If you are injured, The Hartford offers My Workers' Comp Connection, a one-stop shop to help injured workers manage their claims. They can check the status of the claim, review payments, sign up for direct deposits, obtain a medical services card, and more. Users can also manage their accounts or file a claim online or over the phone, 24/7.
The Hartford has a network of 65,000 pharmacies across the country, a prescription benefit program to help reduce costs, and nurse case managers to help injured workers return to work. It also has an online provider database to help make it easier for your employees to find a doctor. Medical bills can be submitted via fax or mail.
---
Next Insurance: Best for Construction & Retail Industries

Pros
Nationwide availability
Online premium audits
Use app to file a workers' comp claim
Cons
Unavailable 24/7
Minimal information available on medical management
Payroll limit of $5 million
Standout Features
Savings of up to 10% when bundling workers' comp with other coverages
Targeted professions like contractors, general contractors, lawn care
Get a quote and purchase a policy online
EPLI automatically included with workers' comp
Financial stability: Next Insurance has a solid financial position. AM Best rated Next Insurance an A- (Excellent).
Next Insurance has the best workers' comp insurance for small businesses in the construction and retail industries. It has developed customized coverages specifically for those industries that take into account the risk, necessary limits, and support services those businesses need for general liability and BOP.
With its app, you can generate and share proof of insurance almost instantly, and at no added cost. Since many jobs in construction or landlords in retail space require certificates of insurance, it is a great option for those industries. As a bonus, a discount of up to 10% is available when you purchase workers' comp with Next's other coverages.
The provider would have earned higher marks if it staffed a 24/7 call center for claims and had better scores in customer satisfaction by policyholders. Also, it doesn't have much available information on the medical management of an injured employee. If knowing what type of medical management services are available is important, then consider Chubb.
Workers' comp quotes are available online. Unfortunately, we were unable to obtain one due to some potential risks involved with the roofing side of our general contractor business. However, it does save all of the information entered, and an agent will call you within one business day. It will also let you know a specific reason why it could not provide a quote online so that you are ready when an agent calls.
The insurance industry has, for the most part, not covered COVID-19 claims. Among the providers we reviewed, only Next had a notice during the quote process regarding employee illness and COVID-19, and the likelihood that the type of loss is not claimable.
The target business size for its workers' comp is one to 20 employees, with a payroll limit of $1 million. Its available limits range from $100,000 per accident for bodily injury to $1 million.
---
While Next is unavailable 24/7, its app functions like a 24/7 call center. To file a workers' comp claim, you can call or file a claim on the app.
The premium audit process is entirely online. When the policy term is up, you will receive an email to complete the audit. If documents are needed, they can be emailed directly to Next. If no documents are required, then the entire premium audit takes minutes.
Once the audit is completed, Next will respond with a summary. If a premium increase is necessary, the card on file will be charged within 30 days, and if it is a premium refund, then the card will be refunded within 30 days.
Next recently partnered with Gusto to offer pay-as-you-go workers' compensation plans. This streamlined process gives you control over your cash flow—it helps you save money by limiting the risk of overpaying for your workers' comp and then having to wait on the audit to get a refund. For more information on the partner, read our review of Gusto.
---
Chubb: Best for Medical Management

Pros
24-hour claim response
Large provider network
Broad risk appetite
Cons
Unable to obtain an online quote
Cannot purchase insurance online
Premium audits are in person only
Standout Features
Appetite for businesses with revenue up to $30 million
International coverage is available for employees who travel to work
High customer satisfaction from its customers
Website for employers and employees to use to find a provider
Financial stability: Chubb is a global company. AM Best's rating of Chubb is an A++ (Superior).
Chubb Insurance is the go-to option if you value medical management for your employees. It maintains a provider network website for employers and employees to utilize if they need to find a doctor. There is a pharmacy benefit management program that issues a card to injured employees to use to fill prescriptions to avoid out-of-pocket expenses.
Unfortunately, it does not offer online quotes or online premium audits. While it has on-staff nurses to work on claims and provide direction, it lacks a 24/7 nurse triage line. If you want to get a quote online and stay with a traditional carrier, consider The Hartford. And if you want to compare premium costs and purchase the policy online, then check out Simply Business.
To obtain a quote, you can begin the process online, but after gathering some information, it will ask you to call to finish the quote. You can also reach out to an independent agent in your area.
The workers' comp provides coverage for medical expenses and lost wages to employees. There is no information on whether it includes liability protection for the employer.
Chubb also offers other standard policies most small businesses need—including general liability, BOP, and inland marine insurance.
---
It is one of the top sellers of workers' compensation and is #2 in customer satisfaction in the J.D. Power Customer Satisfaction survey.
It maintains multiple ways to file a claim: online, over the phone or via fax. Chubb is committed to promptly handling claims by responding within 24 hours if the employee is missing work, and its workers' comp claim line is available 24/7.
Its online portal can be used for managing your policy, filing claims, and paying your premium. It can also be used to upload documents, including bills, for a quick turnaround on reimbursements.
All medical bills received are reviewed, and if applicable, usual and customary reductions are applied. These have resulted in an average savings of 69 cents for each billed dollar. Keeping the cost of the claim lower helps reduce the overall cost of your premium.
---
Nationwide: Best for Claim Kits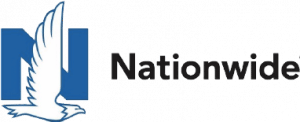 Pros
24/7 triage line
Nationwide availability
Online premium audits
Cons
No app for commercial lines
No online quote for workers' comp
Cannot purchase a policy online
Standout Features
Program to help provide prescriptions with no out-of-pocket expense
Loss control services to mitigate risks and loss
Return to work program focused on transitional jobs
Four different ways to file a claim
Financial stability: AM Best gave Nationwide an A+ (Superior) rating.
Nationwide, bolstering its support for workers' comp, offers a state-by-state claims tool kit that helps small businesses know how to respond to a claim. The kits include contact information, provider lists, state-specific forms, instructions on how to bill, and the next steps. Nationwide also has excellent customer service and 24/7 availability to a nurse triage line if a worker gets injured. Bilingual prescription cards, providers, and claims addresses are all available as well.
However, Nationwide doesn't offer an app for claims. This lack of convenience and an underdeveloped digital experience hurt the provider's score in our evaluation. If you are interested in a provider where you can purchase the policy online or offer an app to manage your policy and claims, then consider Next Insurance—you can get a quote and a policy online and manage your policy and claims through the app.
You can begin a quote on Nationwide's website—but to finish it, you will need to contact it directly, or you can reach out to a local agent.
It offers endorsements for its workers' comp policy but does not provide specifics online. Workers' comp requirements are medical reimbursement and lost wage payments.
---
In line with its lower-than-average complaints, Nationwide is #3 in customer satisfaction in J.D. Power's 2022 survey1. It has zero complaints per the National Association of Insurance Commissioners (NAIC).
It has partnered with Coventry to provide a 24/7 nurse hotline. You can call the number if the worker's injury is non-life threatening. It will help by providing treatment direction and filing the claim with Nationwide on your behalf.
---
Thimble: Best for Policy Management

Pros
Flexible policy terms
Easy to navigate and use site
Affordable policies
Cons
Minimal details on services
Claims are managed by another party
Difficult to reach anyone over the phone
Standout Features
App to easily manage your policy and claims
Multilingual 24/7 claims reporting for workers' comp
Return to work programs to ease the transition
Works with top-rated carriers
Financial stability: Thimble works with A- to A (Excellent) rated companies, and the workers' comp policy is underwritten by Employers Insurance Company of Nevada (EICN). AM Best's rating of EICN is an A- (Excellent).
Thimble has developed a very intuitive and easy-to-use website and app to manage your policy. Through either platform, it provides a quick and smooth online quote system for workers' comp. From there, you can change coverages, add additional insureds, generate a COI, and file a claim.
If you already have a policy with Thimble, you can get a quote for workers' comp on the app and see what it would cost to add it to your policy. The entire process—from starting the quote to purchasing the policy—takes approximately five minutes.
A downside to Thimble is that it is not an actual carrier, so the specific programs—like medical management or return to work—are unavailable. Also, it also doesn't handle claims. It is very difficult, if not impossible, to reach the general customer support line, which is only available on weekdays. If you want a traditional carrier that provides online quotes and handles the claims, consider Next Insurance.
We received a quote for a two-person operation in Texas. The cost was $75.58 monthly and included a $10 processing fee. Annually, it costs $787.
The policy carried limits of $1 million per injury, $1 million per injury, and per employee. Employer's liability insurance was included automatically in its workers' comp quote. You can then purchase the policy online.
---
Thimble is available in all nonmonopolistic states. While Next and Thimble both have apps, the latter lets you get a quote and purchase a policy. This feature works well for smaller businesses with the intent to grow. You can add workers' comp to an existing policy right through the app whenever you reach your state's requirement for carrying the coverage.
In terms of workers' comp services, some of the specifics are difficult to find. However, it does offer a 24/7 multilingual claims line for workers' comp claims reporting, or you also can file the claim in the app. It has also partnered with nonprofits to offer off-site transitional work for injured employees.
---
Simply Business: Best for Comparing Quotes Online

Pros
Quick online quotes
Same day coverage
Purchase policy online
Cons
Unavailable 24/7
Workers' comp claims handled by the provider
Minimal information on medical management by providers
Standout Features
Compare quotes for multiple lines of coverage
Tailor quotes in real time to make sure the coverage is right for you
Additional services like a COI for your business
Works with top-rated carriers to provide workers' comp and other coverages
Financial stability: Simply Business is owned by Travelers. AM Best rated Travelers an A++ (Superior).
While inflation is impacting the bottom line of businesses, a great way to save some money on your insurance premium is by comparing quotes from multiple providers—and Simply Business, a digital broker, lets you do just that. After choosing the right coverage, you can then purchase a policy online. It even offers ghost policies if that is all you need to satisfy a contract or bid on a project. Its target customers are smaller businesses with one to three employees, including startups and ecommerce retailers.
Simply Business would have scored higher if it had 24/7 availability and more options for policy management and claims handling. If you are a larger business or want only one company to work with including for claims, a company like The Hartford may be a better fit for you.
We received a quote for $414 annually or $82.80 down and then $36.80 for nine months. The policy is from biBERK, and it carries $100,000 for each accident injury, $100,000 per disease, and $500,000 per employee. Once you purchase a policy, you will receive an email from the provider with all of the policy documents and your COI.
While it normally will generate multiple quotes, for this article we only received one. However, there was an option to call and speak with one of its licensed agents to find more coverage for the business elsewhere. It can work with you to find insurance both online and over the phone.
---
Even though the provider manages the workers' comp side of the policy when there is a claim, you have control over the policy through your Simply Business account. You can make changes, pay your bills, and file a claim.
As an online broker, it offers insurance for other types of coverage, such as general and professional liability and inland marine. If your business needs additional coverage, you can shop for it through Simply Business—and even if you end up purchasing it from a different provider from the workers' comp, you still have one account to manage everything.
---
How We Evaluated Providers of the Best Workers' Comp Insurance for Small Businesses
We determined which insurance companies would be the best for workers' comp using our in-house proprietary evaluation system. We reviewed over 20 providers and presented the six with the highest scores. In evaluating, we focused on the customer's needs. We also paid particular interest to convenience, financial ratings (AM Best), customer service, types of policies offered, and the overall experience as a policyholder for a specific provider.
Frequently Asked Questions (FAQs)
Workers' compensation insurance is coverage that pays medical bills, rehabilitation costs, and lost wages for employees injured on the job or who experience a work-related illness. It can also provide protection if the injury leads to litigation. Workers' compensation can be from a private insurer, a state fund, or an assigned risk pool.
---
Yes, you do, because every state—except for South Dakota and Texas—requires workers' comp. However, even in those states, a requirement may be specific to the industry. Remember, every state is different and classifies workers differently. It is important to know your specific state requirements.
---
Some workers are exempt from workers' comp, meaning they are ineligible for the coverage. Generally, these are immediate family members of the business owner, independent contractors since they are, technically, self-employed, and limited liability company (LLC) members and corporate officers, although this changes depending on the state law.
---
The answer depends on the outcome of the formula providers use to calculate the cost:
Class code ✕ Payroll

✕ Experience modifier (claims history)

$100
Your class code and payroll must be correct to get an accurate price. Because the premium is directly related to the payroll, many businesses use a pay-as-you-go option tied into your payroll.
---
---
Workers' comp is only for employees or persons who could be categorized as insureds, so it doesn't cover injuries to customers or another third party on business property. For employees, the policies exclude coverage for injuries from incidents that were intentional or the result of illegal activities or happened while intoxicated.
---
Bottom Line
Workers' compensation is essential because it takes care of injured employees and protects your business. It is also required in every state except for South Dakota and Texas—and not carrying it can result in penalties for your business. We evaluated over 20 providers to find the six best workers' comp insurance for small businesses and determined that The Hartford is the best overall.