Zola Suite Review: Features, Pricing & Alternatives 2023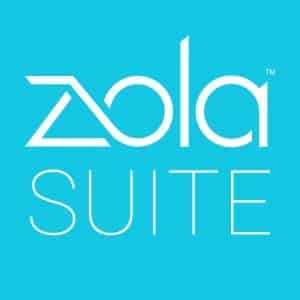 What We Like
Full-featured accounting but more affordable than other similar software
Has built-in general accounting features, so there's no need to use external bookkeeping software
Includes email management and document management
Features a CRM module and a client portal
Dashboard can be customized to your preference
What's Missing
No free access for your external accountant
Calendar management requires a subscription to LawToolBox
Can't manage unpaid bills in the Core plan
Users complain that invoicing requires several steps
Lawyers who need intake forms: You can create intake forms to share with prospects—making Zola Suite our best law firm accounting software for small firms requiring help with lead generation.
Small firms looking for comprehensive accounting software: You can get all the accounting features you need with Zola Suite's entry-level plan. Other law practice management software need to be integrated with third-party accounting software to process bookkeeping tasks like bank reconciliation.
Lawyers who want templates to draft similar documents for multiple matters: You can create new documents and forms instantly out of matter-related data entered into the program.
QuickBooks users: If you're currently using QuickBooks, LeanLaw is a good alternative as it has a direct integration with QuickBooks Online to enable three-way reconciliation.
Law firms seeking integrated payroll: Zola Suite has no built-in or integrated payroll processing system. If you need payroll support for your law firm, you might be better served by TimeSolv, with its direct integration with Xero.
Lawyers working with external accountants: With Zola Suite, you need to pay an additional fee to request a login for your accountant. If you prefer a solution with free access for your external bookkeeper, we recommend CosmoLex.
Do you need something different? If you think you'll be better served by general-purpose accounting software, then explore our evaluation of the best accounting software for small businesses.
Zola Suite Deciding Factors
Supported Business Types

Lawyers and law firms looking for a full-featured trust accounting solution at a low cost

Pricing (Monthly Billing)

Core: $69 per user, per month
Enterprise: $89 per user, per month
Enterprise Plus: $99 per user, per month

Free Trial

10 days; no credit card required

Standout Features

Comes with built-in accounting features, so you don't need to use a separate accounting software
Includes a built-in CRM solution that helps you better manage your customers and leads
Lets you create client intake forms that you can share with your new or potential clients
Enables you to directly convert a time entry to an invoice or create one from scratch

Customer Support

Phone and email support, online ticket support, unlimited training support in the Enterprise and Enterprise Plus plans, self-help resources, such as blogs, webinars, and videos
Zola Suite New Features for 2023
Added time filter: You can now filter your time list by originating attorney, giving you more flexibility in locating the time entries you need.
APX disbursement reports: Zola Suite integrates with APX to process credit cards, automated clearing house (ACH), and e-check payments. Now, you can also create consolidated payment reports from both Zola Suite and APX.
Subaccounting: This new feature allows you to create subaccounts, which can help you become more detailed in your reporting.
Zola Suite Alternatives
| Zola Suite Alternatives | Pricing ($/User/Month) | | Client Intake Forms | Built-in Accounting | LEDES Billing | Client Portal |
| --- | --- | --- | --- | --- | --- | --- |
| | From $69 | ✓ | ✕ | ✓ | ✓ | ✓ |
| | From $30 | ✕ | ✕ | ✓ | Requires LeanLaw integration | ✕ |
| | From $89 | Integrates with CosmoLex CRM | ✓ | ✓ | ✓ | ✓ |
| | Custom quote | ✕ | ✓ | ✓ | ✓ | ✕ |
| | From $13 | Requires TimeSolv integration | ✕ | ✓ | Requires TimeSolv integration | Requires TimeSolv integration |
Zola Suite Pricing
Zola Suite is available in three plans with prices starting at $69 per user, per month, when billed monthly. All packages include standard features, such as email and document management, billing, and task management, while the higher plans include advanced functionality, such as CRM and intake management tools and department-based accounting.
You can try Zola Suite for free for 10 days or request a personalized demo before buying.
| | Core | Enterprise | Enterprise Plus |
| --- | --- | --- | --- |
| Per-user Monthly Pricing (Billed Monthly) | $69 | $89 | $99 |
| Per-user Monthly Pricing (Billed Annually) | $59 | $79 | $89 |
| Legal Billing | ✓ | ✓ | ✓ |
| Email Management | ✓ | ✓ | ✓ |
| Client Portal | ✓ | ✓ | ✓ |
| Document Storage | 1 TB | Unlimited | Unlimited |
| Bank or Credit Card Accounts you can Connect | 2 | Unlimited | Unlimited |
| Remote Training | Introductory and Annual | Unlimited | Unlimited |
| Trust Requests | ✕ | ✓ | ✓ |
| Vendor Bill Management | ✕ | ✓ | ✓ |
| Advanced Reporting | ✕ | ✓ | ✓ |
| CRM | ✕ | ✓ | ✓ |
| Consolidated Invoicing | ✕ | ✕ | ✓ |
| Department-based Accounting | ✕ | ✕ | ✓ |
| LEDES Budgeting | ✕ | ✕ | ✓ |
Check out the provider's website to see the complete plan comparison and the other services that you can purchase.
Zola Suite Features
Zola Suite comes with a comprehensive list of features that help you tackle the different aspects of your legal business. Below is a list of its most notable features.
Dashboard
Zola Suite has two types of dashboards: default view and admin dashboard. From the default view, you'll see the most commonly used features, including the calendar and email. Meanwhile, the admin dashboard displays essential metrics about your information, such as income and expense trends for a certain period, open invoices, and overdue receivables.
One thing we like about Zola Suite's dashboard is that you can customize it based on your preference. You can control what it looks like and what menus or features it shows.
To customize your dashboard, click the Customize button on your main dashboard, and the Customize Dashboard screen will show up. From here, you can drag a menu on the left-hand section to the window and choose which part of the dashboard it appears in.
---
Time & Expense Tracking
With Zola Suite, you can track how much you work on a matter and client by using the built-in timer or by manually recording your work hours. To start a timer, click on the arrow on the left side of your dashboard to open the collapsible screen. Click the Add New Timer button, select the matter you want to work on, and click the play button. The timer will continue running until you pause it. Click on the checkmark to save or select the X button if you wish to cancel.
When you click Save, Zola Suite will take you to the New Time Entry screen, where you can record the details about your time recording, including work type, rate, and description.
You can set up multiple timers if needed, enter time entries for various work types, assign rate cards with custom user rates to any matter, and convert activity log entries to time entries. You can also record expenses on each matter, use LEDES billing, and apply custom allocations, so you can assign specific amounts easily to timekeepers and expenses.
---
Invoicing
There are two ways to create and send invoices in Zola Suite. You can send an invoice straight from your unbilled activities or create a new one from scratch.
To bill clients directly from your unbilled time entries, click on the + sign on the Open Bill screen from the Accounting menu and select the Invoiced Unbilled Activities drop-down. The Unbilled Activities window opens up, showing a list of all your invoices. It's easy to find the time entry you wish to bill, as there are plenty of filter options to use.
Mark the checkbox next to the time entry you wish to bill, and click Generate Invoice.
We are not impressed with Zola Suite's invoicing feature as it requires several steps to create an invoice from scratch. You need to open and field out several forms in order to complete a new invoice. Other accounting software like QuickBooks Online have a single invoicing window, where you can also provide all the details needed to create an invoice.
Additionally, the invoices are not that customizable. While you can add a logo and change font styles and sizes, you can't change the color. Below is a sample invoice created in Zola Suite.
---
Legal Billing & Accounting
Zola Suite includes a Smart Account Reconciliation module that allows you to reconcile your trust accounts manually. You can generate a complete record of all your legal accounting transactions, including profit and loss (P&L), asset statements, and liabilities. It has a flexible billing management module that lets you filter unbilled activities using various metrics, select entries individually or bill them in bulk, write trust checks for vendors, bill multiple clients on a single matter, and more.
---
Matter Management
If you don't want to miss deadlines and want detailed tracking for a particular matter, the matter management module comes in handy. All matter-related information is stored in a single dashboard that you, your team, and your clients can access.
Using the module, you can create user groups, assign matter-related contacts and roles, set permissions on a matter level, create and review notes and share them with other users or clients, and view critical financial information through the admin dashboard.
We like the module because it allows you to track all your matters easily. You'll instantly know if there's a pending project and who among your lawyers is responsible for that matter. Also, there's a visual chart that shows you progress without checking the list.
---
CRM with Client Intake Forms
Zola Suite's built-in CRM tool provides a single platform where you can create and manage tasks, notes, and emails pertinent to your prospects. You can create intake forms to share with your leads, manage lead information submitted through these forms, and convert new lead information into a matter. This is a notable feature, especially for law firms looking for a little help with their marketing needs.
To add a new lead, click on the + button on the Leads window from the CRM menu and complete the required information.
Zola Suite allows you to build and customize client intake forms based on your practice area. Intake forms can be accessed from your Firm settings menu. When creating a new intake form, you need to provide a form name, select a practice area, and customize the fields. Fields can be customized with different elements, like texts, paragraphs, multiple choice, and drop-down.
---
Contact Management
This module is useful if you're working with many contacts, whether they're prospects, clients, witnesses, or opposing counsel. It lets you store and manage contact information, including name, phone number, and email address. You can add contacts by clicking the + button on the Contact window or by taking a photo of a business card using the mobile app.
---
Client Portal
The integrated client portal called Caseway allows you to review and edit documents uploaded by your clients and then assign them to their designed matters. You can also use it to send invoices to your clients and accept payments with Zola Suite's mobile scanning technology. Your client only needs to take a photo of the credit card they wish to use to pay off their invoice, and then the program automatically records the information from the card and processes the payment.
---
Integration
One of Zola Suite's biggest strengths is its strong integration with third-party software. These include Google Drive, Gmail, Microsoft Outlook, LawPay, iManage, Microsoft OneDrive, QuickBooks Online, NetDocuments, and LawToolBox.
---
Mobile App
3.8

On App Store
4

On Google Play
The Zola Suite mobile application lets you manage appointments, contacts, matters, emails, and time entries on the go. It also includes a built-in business card scanner that enables you to snap a photo of a business card and upload it to the program. The app will automatically generate digital information from the uploaded image.
---
Reporting
You can run standard or advanced reports depending on your subscription. Zola Suite generates a wide range of reports, including client reports, productivity reports, accounting reports, and trust reports. Accounting reports include P&L statements, balance sheets, vendor payments, general ledger, and trial balance. You can create legal-specific reports, such as billable hours by the user, originating attorney, and split origination.
---
Zola Suite Customer Service & Ease of Use
Zola Suite has a neat and consistent interface that's fairly easy to navigate, even for accounting novices. All the features are accessible easily from the main screen, and you can execute pretty much any action in just a few clicks. New users will like the shortcut "+" button on the main dashboard that lets you instantly create any transaction, including matter, time entry, invoice, and task.
If you get stuck, you can contact Zola Suite over the phone or by email. You can also submit a ticket on its website and check out its online knowledge base of how-to articles, videos, and webinars.
Zola Suite User Reviews
Based on online Zola Suite reviews, the platform is appreciated by many users for its overall ease of use and robust set of features. For instance, one user commented that they find it easy to record time, while another said they're delighted that it offers a CRM system, which isn't offered by similar programs. However, users who left complaints said that the invoice templates aren't customizable and that it takes several steps to create an invoice.
Here's how Zola Suite is rated by popular review websites:
G2: 4.7 out of 5 stars based on around 140 reviews
Software Advice: 4.64 out of 5 stars based on about 120 reviews
Zola Suite Frequently Asked Questions (FAQs)
What practice areas is Zola Suite suitable for?
Zola Suite is great for lawyers in the following practice areas: personal injury, civil litigation, family law, criminal law, estate planning, immigration law, employment law, intellectual property, and insurance defense.
Does Zola Suite integrate with third-party accounting software?
While Zola Suite has built-in accounting features, it does integrate with QuickBooks Online to provide users with enhanced bookkeeping functionality.
What are the best alternatives to Zola Suite?
If Zola Suite isn't right for you, then we recommend the great alternatives in our guide to the best law firm accounting software.
Bottom Line
If you need a legal accounting solution with built-in CRM features and client intake forms for managing customers and leads, then Zola Suite is for you. Its lowest pricing tier already has a lot to offer, but if you need additional benefits, such as unlimited document storage and department-based accounting, you'll get your money's worth with its Enterprise Plus plan. Sign up for the Zola Suite 10-day free trial today.