CosmoLex Review: Features, Pricing & Alternatives 2023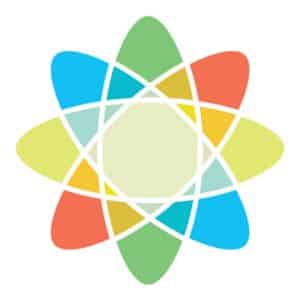 What We Like
Can manage trust accounts without subscribing to QuickBooks or other accounting software
Offers all features in a single plan
Comes with a free trial that includes all features
Has a new CRM feature (requires separate subscription to CosmoLex CRM)
What's Missing
Lacks integrated payroll system
Has tiered pricing only for firms with 10 or more users
Can't create new invoices from scratch; must use time/expense cards
Is more expensive than similar software
Lawyers that need a fully integrated legal accounting package: CosmoLex offers a fully integrated law accounting package, making it one of our top-rated law firm accounting software. While you'll find some form of trust accounting in similar programs, they're often limited to tracking trust balances and usually require QuickBooks to manage tasks like check printing and three-way bank reconciliation.
Law firms that plan to scale: With CosmoLex's single pricing plan, you won't have to spend more as your firm scales and requires more advanced features.
Law firms accepting credit card payments: CosmoLex integrates with LawPay, so your clients can pay their invoices online.
Law firms that want integrated payroll: CosmoLex has no integrated payroll system like PCLaw, which integrates with ADP Run to help process your payroll.
Small law firms that want a more affordable solution: CosmoLex may be expensive for very small law firms. If you need an affordable option, consider TimeSolv, which is about half the price of CosmoLex.
Lawyers working with poor or limited internet connectivity: As it's cloud-based software, you can't access CosmoLex without an internet connection. If you're working in an area with poor or limited service, a desktop-based program like PCLaw is a good alternative.
Do you need something else? If general-purpose accounting software will fit your needs, then see our evaluation of the best accounting software for small businesses.
CosmoLex Deciding Factors
Supported Business Types

Small and medium-sized law firms looking for a single solution to manage their practice

Pricing

$99 per user, per month, when billed monthly; or
$89 per user, per month, when billed annually

Free Trial

10 days; includes all features of CosmoLex and allows one bank account connection

Standout Features

Is easier to use than most similar programs
Includes legal-specific accounting features, such as trust accounting and LEDES billing
Lets you manage critical case and matter-related information
Supports different billing methods: contingency, flat fee, and hourly

Customer Support

Phone support, live chat, online customer support ticket, online knowledge base of how-to articles, instructional videos, and GIFs
CosmoLex Notable New Features for 2023
Cleared Later Tab (Bank Details Screen): The Reconciliation Details screen is reorganized into three main tabs: Deposit, Payment, and Other. In addition to the Additional Uncleared Deposits and Voided Transactions tabs, the Other tab includes Cleared Later, which displays all uncleared transactions dated this month but cleared in a future month.
Integrated customer relationship management (CRM): CosmoLex now offers an integrated CRM tool, CosmoLex CRM, which allows you to build custom client intake forms, automate communication, create email drip campaigns, and more.
New invoice template fields: The updated version of CosmoLex has new invoice fields, including total invoice payments, total amount billed, total trust deposits, and total trust withdrawals.
CosmoLex Alternatives
| CosmoLex Alternatives | Pricing ($/User/Month) | Built-in Accounting | LEDES Billing | CRM | Client Portal | Client Intake Forms |
| --- | --- | --- | --- | --- | --- | --- |
|   | From $89 | ✓ | ✓ | ✓ | ✓ | ✓ |
|   | Custom quote | ✓ | ✓ | ✕ | ✕ | ✓ |
|   | From $30 per month | ✓ | Requires LeanLaw integration | ✕ | ✕ | ✕ |
|   | From $13 per month | ✓ | Requires TimeSolv integration | Requires TimeSolv integration | Requires TimeSolv integration | ✕ |
|   | From $69 | ✓ | ✓ | ✓ | ✓ | ✕ |
CosmoLex Pricing
CosmoLex offers a single plan at $99 per user, per month, when billed monthly or $89 per user, per month, when billed annually. With every account, you'll get a free login for your accountant, unlimited file storage, unlimited training, free data migration, integrated credit card processing for no monthly fee, and an unconditional 90-day money-back guarantee. If your firm has more than 10 users, you can get tiered pricing to save some money.
The free 10-day trial gives you access to all of CosmoLex's features, but you can only connect one bank account.
If you need CRM features, you need to purchase CosmoLex CRM with prices that start at $177 per month for up to three users.
CosmoLex Features
CosmoLex combines legal-specific accounting and practice management in a single platform. It provides lawyers with a wide range of features and tools to help them manage different aspects of their firm, such as time and expense tracking, trust accounting, task management, and reporting. Below is a quick overview of some of its new and core features.
Your dashboard is the first thing you'll see when you log into your account. The dashboard displays useful information, grouped into three tabs:
Firm: Shows firm-wide information, including top-five clients, overdue and unpaid invoices, and billing activities
Me: Provides information on practice-management-related items like upcoming events and pending tasks
Recent Activities: Displays the user's recent activities, such as logins, setup, matters, and transactions
---
CosmoLex's main feature is trust accounting, which is built into the system alongside general accounting, legal billing, and practice management. You can set up and manage individual client ledgers, print disbursement checks, import bank and credit card statements for automated data entry, and create a comprehensive set of trust accounting reports like trust ledger transactions and trust client balances.
---
The program supports various billing methods, including fixed fee, hourly, and contingency billing. It incorporates all Uniform Task-Based Management System (UTBMS) codes to help make the billing process more convenient. You can create and customize legal-specific invoices, batch-generate invoices for all your clients with one click, and print invoices in bulk.
Before you can create an invoice, you should have at least one time or expense card for a matter. To create an invoice, click on Activities, select Invoice, and then tap the Create Invoice button on top of your screen. From the Select Time/Expense cards To Include section, tick the box next to the entry that you want to include. You can also make changes on the fly by clicking Edit.
---
CosmoLex allows you to record the expense first and then pay using your credit card or bank account. You can add and pay bills through CosmoLex from the accounting module found on the left navigation panel. Unpaid bills can also be tracked using the system.
To create a new bill, select Accounts Payable under the Accounting menu, click on the Add button on the top toolbar and then select Bill. The Pay Bills screen then opens, asking you to provide information, such as bill amount, payee, and due date.
---
CosmoLex provides different options to track time. You can track time from the Global Timer and timesheet, from matters, from matter details, from Activities, from Money Finder, and from the Global Add shortcut button on your home screen. If you're on the road, you also have the option to track your time using your mobile device.
Among the several time tracking options, we recommend using the shortcut button as it's the quickest option. Click on the + button on the top toolbar of your home screen and select Time from the drop-down menu.
---
CosmoLex allows you to manage all events and items related to matters and cases. You can create trust transactions, timecards, expense cards, invoices, and trust transactions. CosmoLex makes sure that every document, billable item, and the task is tagged to the proper client matter. You can add, edit, delete, and copy a matter from the Matters tab.
---
Designed with built-in storage, CosmoLex provides a single platform to manage all your files, documents, case information, and compliance requirements, and you can create original documents. Because the solution is cloud-based, you can locate and retrieve any file remotely. It also integrates with third-party storage providers, such as Google Drive, Dropbox, NetDocuments, and OneDrive.
---
The client portal provides a two-way messaging system for you to communicate with your clients. Through it, your clients can send and receive files and view and pay invoices online. Items that can be accessed through the portal include messages, notes, events, documents, invoices, and tasks. All documents are stored within your CosmoLex Matter Records account automatically.
---
Lawyers need a streamlined calendar to manage and track important tasks and deadlines. With CosmoLex, you can create calendar events with descriptions and locations and invite firm members to add events to their calendars. You can also set up billing status, priority levels, estimated hours, and due dates for each task.
---
CosmoLex CRM, a new feature of CosmoLex, allows you to automate lead management workflows, like follow-ups and data collection. It lets you create personalized follow-up messages, automate email and text marketing campaigns to manage and track leads, and generate client intake forms that you can customize based on your practice area.
---
You can generate a comprehensive set of general accounting reports, including profit and loss (P&L) statements, general ledgers, balance sheets, and accounts receivable (A/R). Trust reports include trust ledger balances, trust ledger transactions, trust ledger activity summaries, trust transfer records, and three-way reconciliations.
---
2.7

On App Store
3.2

On Google Play
The CosmoLex mobile app includes almost all the features of the cloud-based app. It enables you to enter time and expenses on the go; add contacts, tasks, and notes; and track tasks and events. You can download the app on Google Play and App Store.
---
CosmoLex Customer Service & Ease of Use
One of CosmoLex's strongest features is its simple user interface. Even beginners can find their way around the program easily. From the dashboard, you can access all the essential modules instantly, including Matters, Activities, Accounting, Contacts, Setup, and Reports. All functions can be completed through pop-up screens, so you don't have to exit or leave the main matter page. One of the best features is its Global Add shortcut button, which allows you to create entries instantly, such as time and expenses.
You can seek help from CosmoLex's support staff through phone or live chat support or by submitting a support ticket request through its website. You can also browse its online knowledge base of how-to articles, instructional videos, and GIFs. If you have complex needs, you can enlist the help of a CosmoLex-certified consultant.
CosmoLex User Reviews
CosmoLex is praised for its ease of use and responsive customer support. Many users like that it's easy to get around the program, that most of the features are self-explanatory, and that they usually receive immediate responses to their questions and concerns. Meanwhile, some reviewers complained that the document management feature isn't comprehensive, explaining that they often have difficulty locating files especially if they have high-volume documents.
CosmoLex garnered the following ratings from several review websites:
CosmoLex Frequently Asked Questions (FAQs)
Is CosmoLex easy to use?
Yes, it is, and it's one of the easiest-to-use legal accounting software we've reviewed. It has a very simple and intuitive user interface that's easy to navigate, even for beginners.
When is CosmoLex right for me?
CosmoLex is a good fit if you want a single solution to manage legal matters and legal bookkeeping in one place—instead of having to use separate accounting software.
What are the top CosmoLex alternatives?
If CosmoLex isn't right for you, try PCLaw or LeanLaw, depending on your needs. Check our guide to the best law firm accounting software to explore more options.
Bottom Line
If your firm has been tracking legal matters and doing bookkeeping using two different programs, it might be time to switch to CosmoLex. It combines practice management and accounting in a single solution that's moderately priced compared to similar programs. It seems to listen to user feedback and requests as the software is regularly updated with new features, such as the addition of CRM integration in the new version.