Job boards that focus on the African American demographic are a good place for job seekers in search of a workplace that values diversity. They also work well for employers who are looking for qualified workers while improving the overall diversity of their companies. They allow employers and candidates to reach beyond their local sources as well, increasing the chances that they will find the right employment match. We looked at the top eight Black job sites for employers.
HBCU Connect

HBCU Connect specializes in career insight and job ads for students and alumni of Historically Black Colleges and Universities (HBCU). It is open to all African Americans as well. Businesses can connect with candidates through job fairs, advertising, and job boards.
HBCU Connect.com Pricing & Features
It costs $249 to post jobs for up to 60 days to over 30 diversity-focused sites, including HBCUConnect.com, DiversityRecruiting.com, AfricanAmericanCareers.com, BlackInAmerica.com, BlackWomenConnect.com, and HispanicPlanet.com. Each job posting will also go out to HBCU Connect.com's network of HBCU Career Centers.
HBCU Connect owns several other properties with job boards:
BlackNews.com
BlackWomenConnect
BlackAuthorsConnect
BlackStudents.com
Black in America
BlackPhD.com
BlackHistory.com
BlackCEOs.com
BlackHealth.org
HBCU job promotion packages include sponsored content, banner ads, video showcasing, and featured employer ads. They also organize job fairs, send email blasts, including your content in their newsletter, promote your internship program, and assist with candidate sourcing. Contact HBCU Connect for rates specific to the services you desire.
BlackJobs.com


With over 300,000 African American job seekers turning to BlackJobs.com each month, this African American job board is a great place to get your job post seen. Further, most are college graduates, 45% male and 55% female, so there's a good gender mix as well. The focus is professional (career), with seekers looking for jobs in IT, engineering, web development, communications, marketing, management, human resources, accounting, graphic design, and nursing.
BlackJobs.com Pricing & Features
Postings start at $249 for a single job ad for 60 days and run up to a pack of 30 jobs for 60 days for $2,999. There's an unlimited posting package for 12 months (60 days per ad) for $9,999. BlackJobs.com works with corporate brands, nonprofits, educational institutions, and municipalities to help them find qualified African American candidates. Contact the company directly for more information.
The Black Perspective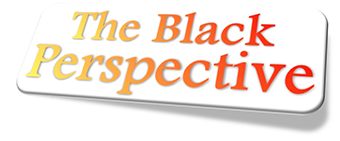 The Black Perspective is a career magazine for African Americans with articles on all aspects of employment and diversity. It has a job ads section that readers flock to find companies looking for diverse talent, and you can pay extra to have your job indexed.
The Black Perspective Pricing & Features
Ads cost $275 per listing and include a branding logo on the career search engine. Additional job ads start at $195 and go down to $99 as you post more. Ads run 30 days.
To create an add, you'll need to fill out the form on Targeted Diversity Recruitment (TDR) website, then select The Black Perspective. You can also put your ad on Hispanic Today, Veterans Enterprise, and Women in Business & Industry. (Each ad is priced separately.)
Jopwell

Jopwell is an African American job site that helps Black, Latinx, and Native American students and professionals find jobs and advance careers. Candidates can search job ads or post their profiles online and receive job recommendations. Jopwell also employs recruiters who will actively recruit for you.
Jopwell Pricing & Features
Jopwell has two "partnership" opportunities: Jopwell Campus Cohort helps you expand your company's footprint at universities and HBCUs, while Jopwell Pro lets you engage their community of professionals through job postings, recruitment support, and hiring events. Partnership pricing is customizable. You must speak to a representative to get a quote.
Black Career Network

The Black Career Network is an African American job board that has over 350,000 new members each month seeking jobs. The BCN uses matching technology to help qualify job seekers and offers emailed job alerts, hosts 30 national career recruitment events, distributes over 7 million ads, and provides over 150,000 one-on-one personal phone career consultations each month.
Black Career Network Pricing & Features
Ads go not only to the Black Career Network, but also Pro Div Net, iHispano, Pro Able, Military 2 Career, Out Pro Network, Women's Career Channel, and Asian Career Network. You can post a single ad for 60 days for $495. The Pro plan at $795 allows one posting for 90 days, plus your logo on the Diversity Network homepage, your ad highlighted at the top of search results, a branded employer profile, and your listing sent to job seekers across the Professional Diversity Network plus partner networks like LinkedIn.
Black Tech Jobs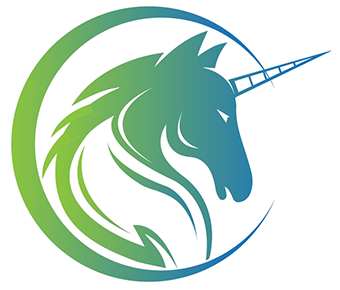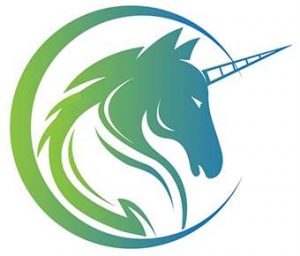 If you are looking for technical experts, then Black Tech Jobs is worth investigating. The recruiting team is developing a community of top-tier Black professionals in the IT and engineering industries. It offers full recruiting services with one-to-one candidate sourcing and placement, as well as job posting opportunities.
Black Tech Jobs Pricing & Features
Job posts start at $249 for a single 90-day post to packages of 20 90-day posts for $3,200. It also has a special package for posting internships: $100 for a 180-day job post.
IM Diversity

Originally the career magazine, The Black Collegian, IMDiversity is now a one-stop career development site and job board for African Americans and other underrepresented minority groups. Employers can advertise jobs or search resumes with an account. Searches are done by keyword and location.
IM Diversity Pricing & Features
Postings run 30 days for $125 or 90 days for $225. You can get 10 job listings for $950. There's also a featured homepage and employer button for an additional $200. Alternatively, get an online membership plan for $4,500. It includes a diversity profile, URL, photos, video, unlimited job postings, resume database access, and a logo button.
People of Color in Tech (POCIT)


People of Color in Tech offers more than job posts on its website. It also publishes to its 12,000 email newsletter subscribers and posts to over 50,000 social media followers. You can receive and manage inbound applications through the POCIT website and search over 10,000 profiles. Like a candidate? Direct message them through POCIT.
People of Color in Tech Pricing & Features
Ads run $150 per post. If you need multiple postings throughout the year, there's an Enterprise Annual Package for $10,000 minimum per year. It lets you do the following:
Post unlimited ads
Access the talent database
Build a company profile
Have one of your employees of color interviewed for the POCIT homepage
Be featured in the header menu
Sponsor the POCIT weekly newsletter for a month
Sponsor the Techish podcast (30,000 monthly downloads)
If you need access to more diversity-focused job boards, check out our article on top diversity job sites. And if you need help with posting a job, read our article on how to post a job ad.
Bottom Line
Sometimes, finding the best candidate while improving the diverse representation in your company means going beyond the usual job sites. African American job sites like the ones above can introduce your business to a whole new set of highly-qualified candidates to hire. For Black job seekers, it provides a place to find jobs with companies that are serious about diversity in the workplace.