Aplos Review: Features and Pricing for 2022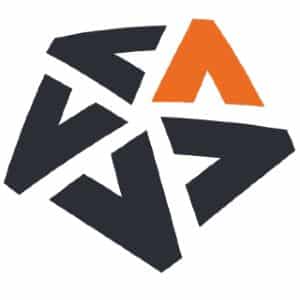 Aplos is a cloud-based nonprofit and church accounting suite that helps you track donations, create giving statements, generate customized reports, and more automatically. Its features include online giving and tithing, bank reconciliation, a chart of accounts, and event registration. Prices start at $59 per month, and you can try it for free for 15 days with no credit card required.
What We Recommend Aplos For
We recommend Aplos for small to medium-sized faith-based and other nonprofit organizations that need an easy-to-use and affordable solution to manage donations, track donors, and raise money for their missions. It is easy to set up, making it an ideal choice for organizations with bookkeepers that have limited accounting experience.
Aplos Is Especially Good For
Small to medium-sized nonprofits: Aplos is one of our choices for best church accounting software and is ideal for churches and other nonprofits with many employees because of its Gusto integration.
Nonprofits and churches that need a website: A built-in website builder allows you to create your own site, with no HTML or coding experience required.
Nonprofits and churches accepting online donations: Create unlimited customized donation forms to accept online gifts from donors easily. You can even add a donation widget on your website so that donors can give without leaving your website.
Nonprofits needing membership management tools: Aplos is also great for nonprofits other than churches. We picked it as the best nonprofit accounting software for organizations that need membership management tools.
Aplos Is Not a Good Fit For
Invoicing: Aplos' invoices aren't attractive and cannot be customized. Zoho Invoice is a better choice because users can customize invoices by choosing different templates. On top of that, Zoho Invoice is free.
Mobile accounting: Aplos doesn't have a mobile accounting application like IconCMO.
Churches and nonprofits with two to three employees: PowerChurch Plus can handle basic church accounting and payroll. The no-additional-charge self-service payroll module can help you manage small payroll duties without subscribing to third-party payroll software.
Are you looking for something different? If you're looking for basic bookkeeping features and don't need nonprofit management tools, check out our guide to the best small business accounting software.
Aplos Pros and Cons
PROS

CONS

Wide range of church management and accounting features
Requires additional fee to add users
Create unlimited donation forms
Payroll needs a separate subscription
Build a website with no coding needed
Weak invoicing capability
Good reporting capability
Text message donations are not included in the base price
Comparison of Aplos vs Competitors
Aplos shows promising features in accounting and church management. We find Aplos to be the easiest church accounting software to use. That's why Aplos is in the lead for ease of use. In accounting, Aplos is only a few points away from IconCMO because the latter has better fund accounting features. Among the three products compared, PowerChurch Plus is the only desktop version and is by far the hardest to use.
The standard Aplos suite costs $59 per month, with key features like fund accounting, donation tracking, and event registration. If you wish to accept donations through text messaging, you need the Text To Give add-on. For advanced bookkeeping tasks such as fixed asset tracking, you can subscribe to the Aplos Suite + Advanced Accounting package.
| Pricing & Features | Aplos Lite | Aplos Core | Aplos Core + Advanced Accounting |
| --- | --- | --- | --- |
| Cost/Month | $59 | $79 | $179 |
| Fund Accounting | ✓ | ✓ | ✓ |
| Donation Tracking | ✓ | ✓ | ✓ |
| Text Messaging | N/A | ✓ | ✓ |
| Recurring Transactions | N/A | N/A | ✓ |
| Fixed Asset Tracking | N/A | N/A | ✓ |
| Income & Expense Allocations | N/A | N/A | ✓ |
From donation and tithe tracking to income and expense allocation, Aplos has plenty of features designed to help you simplify your fund accounting responsibilities. The Aplos Suite plan includes key features such as fund accounting, a chart of accounts with unlimited funds, bank integration, journal entry, check printing, accounts payable (A/P) and accounts receivable (A/R), and bank reconciliation.
Accounting Features Video
Dashboard
Aplos offers a fresh and clean interface, starting with the dashboard. Unlike other church accounting software we've reviewed, Aplos has a useful dashboard with analytic tools and charts to view the financial position of your church. What we like is that Aplos gives emphasis to cash flow, as it's a crucial element in church accounting.
Chart of Accounts
Aplos' chart of accounts is fully customizable. Moreover, you can establish separate funds like building fund or general fund, making Aplos a true fund accounting software. What we like here is that the interface of the chart of accounts is easy to understand and use. It has dropdown menus for each balance sheet and profit or loss classification:
Accounts Payable
The first thing we noticed right off the bat is the outstanding layout of the A/P module. We think that it's efficient because you enter and pay bills on one screen. There's also a snapshot of A/P on top with an aging classification. When entering billing details, you need to choose the account debited, fund affected, and the percentage. Unlike other church accounting software, completing the form doesn't require accounting knowledge since there's no debit or credit involved:
Once you're done entering bills, you can immediately record payment below. We like this streamlined process because it allows the simultaneous recording and payment of bills. Aplos also prints checks with vouchers once you're ready to pay. Moreover, short, or partial, payments are allowed.
Accounts Receivable
The layout of the A/R module is similar to A/P. It's clean and easy to use. Creating an invoice is also easy, given the outstanding form design. However, the design and customization of invoices aren't as robust as other invoicing software:
The invoice design is generic and not too flashy. Though this may not be a problem for churches that rarely send invoices, we don't recommend the invoicing features if invoices are important to your organization. Instead, we recommend Zoho Invoice for its outstanding invoice creation and customization features—plus, it's free software.
Banking
Another great feature of Aplos is its ability to connect your bank accounts. It's easy to connect your bank using Plaid or Finicity. If you don't want to connect your bank accounts, you can import your transactions in CSV format manually.
The reconciliation module is well designed. You can track total differences easily at the bottom of the screen as you match and tick off transactions. The reconciliation statement is also outstanding. The statement uses the adjusted balances format and shows the calculations for cleared and uncleared calculations as of the bank statement date.
Reporting & Analytics
Aplos has a good reporting capability, with more than 70 customizable financial and accounting reports available. You can create standard reports, such as income statements, balance sheets, budget reports, statements of activities, donor management, customer relationship management (CRM) reports, and more. You can save reports as PDFs or export them to Excel as CSV files.
Payroll
Aplos integrates with Gusto to help you manage payroll duties. You can track your payroll manually in your payroll expense account or import your payroll information from Sage, Pathways, PayCycle, or ADP. With Aplos and Gusto, you can also file your local, federal, and state payroll taxes, as well as 1099s and W-2s.
Aplos also offers church management functions that can help you grow your ministry and community. You can create events, organize donation drives, and accept tithes from your members.
Online Giving and Tithing
Aplos lets you create customized mobile-friendly forms that you can share through email or social media for fundraising campaigns. The online giving platform includes a dedicated portal where donors can view and track their donations, download their giving statements, and update payment details. With Aplos, there's no need to enter contributions manually. The system imports offline tithes and donations automatically so that they can all be tracked in one place.
Giving Receipts and Statements
Your donor will receive an emailed receipt after a successful donation. Giving receipts can be customized to your brand, and you can send them quickly with a single click. You can track contributions by person and prepare monthly, quarterly, or yearly giving statements. You can also email giving statements to an individual or a list of contacts.
Recurring Giving
If you have generous donors with ongoing donations, you can have them set up a recurring donation in the donor portal. They can set up their profile, review processed donations, set a schedule for donations, print out statements, and update their payment information.
Donation Tracking
With Aplos, you can track donations by donor. You can add either individual contributions or batch deposits. There are several ways to record a donation. One option is to import a batch of donations using an Excel template. Alternatively, you can record individual donations from the Contributions tab by clicking on the + button on the top right corner of your page. You'll arrive at an online form where you'll be required to provide details such as contact name, the purpose of the donation, and the donation amount:
Event Registration
Aplos has a built-in event registration tool that allows you to create an online form for your event so that people can sign up. You can share your registration form through email, social media, or by adding a link to your website. The system tracks registrants automatically to help you plan your next steps seamlessly.
Website Builder
Create your own website, even without coding experience. You can create your own templates, edit the homepage layout and header colors easily, and add premade pages and stock images to customize the look and feel to reflect your organization. Many churches find that their websites help people get more involved in their activities.
Text To Give
Your donors have the option to contribute to your organization through text messaging. They can send their offerings by texting to your toll-free number. As an administrator, you can receive unlimited gifts and set up shortcodes so that your donors can give to a specific cause. This feature is valuable for donors who don't carry checks or cash and wish to donate anytime.
Upon sign-up, Aplos will ask questions about your church or nonprofit organization. The questions are easy, and it'll only take 2 to 3 minutes of your time. Once you've accomplished the initial setup questions, you'll land at the dashboard. Aplos comes with a default chart of accounts, and you may add more specific accounts if you like.
Using Aplos is easy, even for non-accounting personnel, but there are some functions in Aplos that require accounting knowledge, such as making journal entries. You can learn the rest of the features on your own or access Aplos' support center. In case you can't find a feature, you can use the live chat function at the lower right of the screen. The live chat function is only available during office hours.
Assisted Bookkeeping Options
Aplos also has an Aplos Advisor program. This program is for certified public accountants (CPAs) and bookkeepers who would like to be Aplos-certified. If your church needs assistance in bookkeeping, you can hire one of these third-party Aplos Advisors. Aplos doesn't provide direct bookkeeping services.
Aplos Alternatives
| | | |
| --- | --- | --- |
| Best for: Free invoicing and invoice customization | Best for: Churches that need a mobile accounting app | Best for: Churches in need of self-service payroll for a small workforce |
| Software from: Free | Software from: $35 per month | Software from: $39.95 per month |
Bottom Line
Overall, Aplos is an extremely valuable program for faith-based and other nonprofit organizations that want to manage donations, donor information, and accounting in a single platform. We consider it one of the best church accounting applications because of its wide range of features, price, and powerful reporting capability. It's simple and user-friendly, making it useful for churches with inexperienced bookkeepers.