Church payroll is nonprofit payroll with added clergy tax nuisances. You can use a church payroll service, and a specialist will process your payroll; software requires you do more work. Cost ranges from $600 to $1,400 a year for 10 employees. We evaluated pricing, compliance, church-specific features, and customer reviews to determine the best options.
Top 6 Church Payroll Services 2019
| Church Payroll Services | Best For |
| --- | --- |
| | (Best Overall) Churches without staff to run payroll who need a dedicated processor |
| | Church organizations with primarily salaried employees and clergy that need automated payroll |
| | MInistries with staff that handles in-house bookkeeping through QuickBooks & needs seamless payroll integration |
| | Churches paying majority non-clergy & run payroll without ministry-specific features (housing allowance codes) |
| | Growing ministries that need a one-stop-shop payroll service that offers a la carte services for customization |
| | Organizations needing to print checks for staff members who prefer paper checks |
How We Evaluated Church Payroll Services
In determining the best church payroll providers, we considered annual and per-person costs, how much assistance they provide with compliance, and how easy it is to implement each system. We also researched customer reviews on third-party websites, because it's the best method for finding unbiased opinions based on actual user experiences.
Industry-specific payroll services and features for churches are also important, because there are different rules for processing clergy payroll; for instance, ministers aren't required to pay taxes on housing allowances that don't exceed the fair value of the home. A service with church payroll expertise should be familiar with the legal specifics and be able to educate you accordingly.
To evaluate the best church payroll services, we considered the following:
Cost: Some providers charge per payroll, while others charge monthly fees. Sometimes, monthly fees (usually for software) come with unlimited payroll runs. Services and large software providers usually charge setup fees as well. Year-end filing may cost extra.
Compliance: Most providers pay federal, state, and local taxes, but some are limited in the local tax services they provide. Usually (unless it's a do-it-yourself plan), they'll pay for penalties that result from filing errors. Some also offer state new hire reporting.
Ease of use: Some software is more automated than others, but you'll typically have to do some work. Church payroll services process payroll for you, simplifying even more. Sometimes, HR advising and online resources or how-to guides are available.
Unique church/clergy features: Church payroll services have expertise in the unique tax treatment of clergy housing allowances and exemptions. Some software have features that allow you to account for these special clergy tax situations.
Customer reviews: The best payroll software services have user reviews on third-party websites that include good and bad experiences. We checked reviews for consistency and took one-offs with a grain of salt. We also searched for reviews left specifically by churches.
Add-ons: Some services classify basic features like year-end reporting (W-2s) as add-ons, meaning they cost extra while others include them free. Some allow you to add features like time clocks for an extra fee instead of upgrading to a more expensive plan.
Integration: Many church payroll services integrate with accounting systems and/or time clocks. They may also have their own in-house software. Larger providers usually offer a general ledger (GL) service that downloads transactions you can upload to most accounting software.

Robin Brooks, Executive Director of Radiant Church, discusses the importance of choosing a payroll service that can handle your church's size and has good customer support.
"I'd say that an important thing to consider when choosing a payroll service is where you are currently as a church and where you plan to be. We started a few years ago with a handful of employees and just reached 43. Since we've more than doubled in size and are continuing to grow, it's likely we'll need another payroll provider that can support our new size. If you have plans in place to grow your church, it's a good idea to find a payroll service that will grow with you so you don't have to go through the hassle of switching down the road.

It's also important to note that pastors, per the IRS tax code, don't have to pay FICA taxes but are subject to self-employment taxes. Most of our new pastors didn't realize this and ended up with large tax bills at year-end. It's helpful to have a supportive payroll service that knows the ins and outs of church payroll; our service was able to help us by having our pastors revise their W-4s so they could increase withholdings. This ensured they paid enough taxes during the year."

― Robin Brooks, Executive Director, Radiant Church
Based on the criteria we reviewed, we believe that MinistryWorks provides the best payroll service for churches. Pricing is average compared to competitors, coming in around $42 a month for one employee (in a team of 10). Payroll and taxes are managed for you, and you receive a dedicated payroll contact along with clergy tax expertise.
MinistryWorks: Best Overall Church Payroll Service


MinistryWorks is an affordable payroll and payroll tax filing service that specializes in clergy and ministry tax law. It runs payroll, handles all federal, state, and local taxes, and provides you with one point of contact. You can pay using direct deposit or utilize the check printing and delivery service.
MinistryWorks' Pricing
Pricing for MinistryWorks' services is pretty transparent; there's a calculator on the website you can use to calculate how much you'll pay each payroll and for the year (includes W-2 and tax service). For 10 employees, we received a quote of $41.91 per biweekly period and $1,089.70 for the year. Pricing is tiered, although we don't have details, and the quote we received includes a $30 flat monthly processing fee and $10 charge for each W-2.
MinistryWorks' Features
MinistryWorks provides payroll outsourcing services similar to that of ChurchShield — runs payroll for you — without all of the add-ons. It also gives you the option to pay employees using paper checks. MinistryWorks will prepare and deliver paychecks as long as you cover the courier fee and the extra $1.50 charged for each check. All payroll taxes are covered by a guarantee, so you won't pay penalties that result from errors that MinistryWorks makes.
Payroll Processing with MinistryWorks
Since MinistryWorks processes payroll for you, all you have to do is enter employee hours worked using the online system, or send them via email. Standard direct deposit processing time is three days, which isn't the slowest (Gusto's four-day window) or the fastest (QuickBooks Payroll's next-day or same-day service). The software system can handle multiple earnings and deduction types, in case your clergy has any unique needs.
MInistryWorks' Compliance
MinistryWorks' pays federal, state, and local payroll taxes, unlike several other church payroll services (Clergy Financial Resources) that don't fully cover local taxes. All quarterly and annual federal and state forms are distributed to you, the IRS, and other applicable agencies. The service also includes W-2 preparation and sends to you for distribution to employees.
You're required to sign a limited power of attorney so MinistryWorks can make tax payments on your behalf, file and sign tax returns, and receive any information related to those returns. In exchange, MInistryWorks will pay any fines that are a result of their errors.
MInistryWorks' Ease of Use
MinistryWorks is easy to use because your payroll processor (single point of contact) performs most of the work for you. You don't have to run payroll, calculate taxes, or pay employees yourself. After you approve the hours each employee worked, payroll processing begins. Once it finishes, you receive an email alert informing you that electronic payroll reports are available.
You'll also undergo a payroll needs analysis before getting started. This will help ensure your transition to MInistryWorks is painless. During this time, you'll run several test payroll runs to ensure calculations are populating correctly; this minimizes the probability of experiencing hiccups along the way.
MinistryWorks' Integration & Add-Ons
MinistryWorks integrates seamlessly with its in-house time-clock. And you can always create a customized general ledger file at the department level. As long as the accounting software (or other software product) you use will accept a general ledger file upload, you can always integrate. Using a general ledger file could potentially require additional manipulation depending on the system you're integrating with, but it offers some flexibility
What MinistryWorks is Missing
MinistryWorks is missing a free option to print paper checks in-house, similar to that which Gusto offers. Currently, it handles the check-printing and delivery for additional fees. There's also not much third-party software seamless integration. The general ledger service helps compensate for this but not completely.
What Users Think About MinistryWorks
Although there are plenty of testimonials on MinistryWorks' website, we weren't able to find any on third-party websites. This doesn't seem to be unusual for church-specific software, because we had a similar issue with ChurchShield.
Where to Find MinistryWorks
MinistryWorks is a church payroll service that specializes in clergy tax law and provides you with a dedicated payroll specialist. The service processes payroll for you and allows you to pay your employees via checks that it prepares or direct deposit. It also manages tax withholdings and deductions in addition to new hire reporting. Visit the website today for a free online quote.
Gusto: Best For Paying Salaried Employees


Gusto is an affordable full-service payroll platform that allows you to run church payroll and make federal, state, and local payroll tax payments through its electronic system. You can automate payroll for salaried church employees or clergy members and handle tax exemptions with ease.
Gusto's Pricing & Features
Gusto isn't the cheapest payroll software on the market — starting cost is double the cost of Patriot — but it's still affordable if you choose the Core plan. Pricing is tiered, but the basic plan gives you the most important features, automatic payroll (which includes church-specific features) and tax filing.
Under the Core plan, you'll pay around $1,188 annually for 10 employees, which is cheaper than typical church payroll services, like ChurchShield. There are no setup costs, and all year-end filing is included in the monthly fee. Total cost is a little more expensive than MinistryWorks, but provides benefit options you wouldn't be able to offer otherwise.
Gusto Pricing Plans & Features
| | Core | Complete | Concierge |
| --- | --- | --- | --- |
| Monthly Fee | $39 + $6/employee | $39 + $12/employee | $149 + $12/employee |
| Automatic Payroll | ✔ | ✔ | ✔ |
| Employee Self-Service | ✔ | ✔ | ✔ |
| Health Benefits | ✔ | ✔ | ✔ |
| Workers' Comp | ✔ | ✔ | ✔ |
| Time & Attendance | | ✔ | ✔ |
| Admin Permissions | | ✔ | ✔ |
| PTO Policies | | ✔ | ✔ |
| Employee Directory & Surveys | | ✔ | ✔ |
| Certified HR Pros | | ✔ | ✔ |
| HR Resource Center | | ✔ | ✔ |
Payroll Processing with Gusto
You can process unlimited payroll runs with Gusto, unlike MinistryWorks, which charges per payroll. This means you can pay your ministers a housing allowance on a different pay schedule than their regular payroll. You can also set your payroll to automatically process for salaried employees and those that work a fixed number of hours per week. This is similar to having a specialist run payroll for you; you don't have to do anything for payroll to start processing.
With Gusto, you can pay employees through direct deposit at no additional charge; processing time is four business days, but you can transition to two-day processing if Gusto approves. If any of your employees prefer checks, you can print for free in-house using the online software. Some services, like MinistryWorks, don't allow that option and charge extra to print and mail for you.
Gusto's Compliance
For a payroll software, Gusto's compliance features are competitive. You can pay federal, state, and local taxes in the system, and Gusto will pay any penalties incurred that result from its errors. Some more expensive software, such as Clergy Financial Resources, don't handle all local taxes. If you opt for Gusto's mid-level or premium plan, you'll have access to certified HR professionals and an HR resource center you can query when you have questions about compliance.
Gusto's Ease of Use
Gusto's interface is visually intuitive, and the dashboard is user-friendly — with menu placement on the left-hand side. If you have technical questions and don't want to contact customer support (or it's after hours), there are plenty of online resources you can use. Gusto has a webpage dedicated to addressing frequently asked questions and routine technical issues users have. There's even detail about how to set up tax exemptions for your church and its ministers.
Gusto's Church/Ministry-specific features
Gusto allows you to set up tax exemptions for the church and its ministers. It has a list of special tax exemptions, and you just have to mark those that pertain to each employee (Social Security and Medicare for ministers). It also recommends that you use the recurring reimbursement feature to pay any nontaxable housing allowances. It adds the amount to the employee's paycheck but doesn't deduct taxes.
Gusto's Customer Service
If you're new to Gusto, support is available by phone or email Monday through Friday, from 8 a.m. to 5 p.m. PT. If you're a customer, you can call or email from 6 a.m. to 5 p.m. PT. You can also log in at any time and send a message within the application; it allows you to upload a file if you need to provide visuals of the issues you're experiencing.
We've tested Gusto's customer service quality, and each time, the representatives were personable and responsive. If you submit a request for information online, they'll follow up within a day or two. After signing up for a free trial, a representative maintained contact with us throughout the process and never pushed us to purchase. He merely asked if we need assistance with anything and offered to help setup payroll data from our old system.
Integration with Gusto
Gusto integrates with many popular software products, including nonprofit accounting software, Aplos. It also seamlessly integrates with QuickBooks, Xero, and FreshBooks, unlike QuickBooks Payroll that only integrates with other Intuit accounting products. If you're using WhenIWork, HomeBase, or TSheets for time-tracking, you can also sync it to pull data automatically.
What Gusto is Missing
Gusto doesn't enter the amount received for housing allowance in Box 14 of the employee's W2; instead, it reports it in the Wages, Tips, Other Compensation field, which gives the impression it should be taxed. You have to call Gusto at the end of your year to let them know who received a housing allowance so that they can adjust the W-2s. Another feature missing from Gusto is benefits in all 50 states; currently, it only services 24.
Use the map below to determine if Gusto offers health benefits in your state:
What Users Think About Gusto
There are mostly positive Gusto user reviews circulating on the web. Users like the affordable cost and ease of use. There were some complaints about the lengthy standard direct deposit processing time — four days compared to QuickBooks Payroll's next-day turnaround. Some users also mentioned that the software isn't structured for larger companies.
Where to Find Gusto
Gusto is a full-service payroll provider you can use to automate payroll runs for your church at an affordable monthly rate. It can also handle tax exemptions for both clergy and the church organization. If you ever run into any issues, Gusto's customer support team Try a free 30-day trial today.
QuickBooks Payroll: Best for Paying Church Employees Next-day


QuickBooks Payroll offers Self-service and Full-service plans at affordable rates, $39 monthly for one employee under the self-service plan. It's best for churches who handle their bookkeeping in-house using QuickBooks Online and need their payroll information to seamlessly integrate. Its church-specific features, like multiple pay types for housing allowances, also make it a good option.
QuickBooks Payroll's Pricing & Features
QuickBooks Payroll offers two plans to choose from: Self-service and Full-service. Both charge a base fee plus $4 per employee — total of $39 vs $84, respectively, for one worker. The Self-service plan is cheaper, because you run your own payroll and pay your own taxes. With Full-service, QuickBooks Payroll processes payroll for you. There's no setup fee, and you can run an unlimited number of payrolls, similar to Clergy Financial Resources.
Although QuickBooks Payroll's Full-service option exceeds the cost of other church payroll services on our list, pricing for the Self-service plan is one of the cheapest ($900 a year for 10 employees); It's a valuable option, because it comes with the church-specific features that our cheapest option, Patriot Payroll, does not.
QuickBooks Payroll's Plans & Features
| | Self-Service | Full-Service |
| --- | --- | --- |
| Monthly Pricing | $35 + $4/ employee | $80 + $4/employee |
| Unlimited Payroll Runs | ✔ | ✔ |
| Next-day Direct Deposit | ✔ | ✔ |
| Mobile-Responsive | ✔ | ✔ |
| Year-end Form Filing | | ✔ |
| Payroll Tax Filing | | ✔ |
| Same-day Direct Deposit | | ✔ |
| Free W-2s | | ✔ |
| Payroll Set-up | | ✔ |
| No Tax-penalty Guarantee | | ✔ |
Payroll Processing with QuickBooks Payroll
Payroll processing is included in both pricing plans, and you can send direct deposits to your employees' bank accounts within 24 hours. This is a much quicker processing time than the other providers on our list offer, which is, on average, two to four business days. With Full-service, you can even send payroll funds in the same day.
If you need to pay out a bonus or housing allowance at the spur of the moment, you can process at no additional charge; QuickBooks Payroll offers unlimited payroll runs similar to Clergy Financial Resources.
QuickBooks Payroll's Compliance
As with Patriot Payroll, you have options as to how much compliance support you want to purchase. You can pay the premium rate to get full coverage for tax compliance; QuickBooks Payroll offers a tax-accuracy guarantee that ensures you won't pay any penalties or fees due to errors it makes. You'll also have help setting up your payroll system (taxes, deductions, pay rates) in the beginning so everything flows smoothly once you start processing.
On the other hand, if you're comfortable with paying taxes or have someone on staff who is, you can save at least $44 a month on the service's base fee by paying them yourself. The software will calculate and withhold taxes accordingly, and all you have to do is pay and file. You'll have to be careful how you set them up though as QuickBooks Payroll doesn't offer free setup service with the basic plan.
QuickBooks Payroll's Church/Ministry-specific features
QuickBooks Payroll has more advanced features for churches than Gusto; you can classify housing allowances as cash or in-kind (paid directly to the landlord or mortgage company) to ensure payroll amounts and W-2 Forms are processed correctly. You don't have to alert QuickBooks Payroll at the end of the year, as Gusto requires with its service, because the housing allowances automatically populate the appropriate boxes on Form W-2.
There's also a "Do Not Withhold" (DNW) option, similar to Gusto's tax exemption feature, that will prompt the software to handle taxes differently than it does for regular employees. You can also opt to withhold personal income taxes to help ministers comply with the self-employment tax requirement, if they agree.
QuickBooks Payroll's Integration
When it comes to accounting software, QuickBooks Payroll primarily integrates with QuickBooks products, like QuickBooks Online. You can even purchase the accounting and payroll systems together in one plan. Other popular integrations include time-tracking software, WhenIWork, T-Sheets, and Home Base.
QuickBooks Payroll's Add-Ons
QuickBooks Payroll offers some add-on services, like workers' comp payment, 1099 e-filing, and labor law poster services.
| Add-Ons | Cost |
| --- | --- |
| Workers' Compensation | $5 monthly base fee |
| Labor Law Poster Service | $70.39 for 1-year subscription |
| 1099 E-Filing Service | $14.99 per month (up to 3 contractors) + Additional $3.99 each |
What QuickBooks Payroll is Missing
QuickBooks Payroll doesn't offer benefits administration in any states. It will however allow you to withhold premiums as deductions from employee paychecks if you purchase insurance or 401(k) through other providers. You won't be able to pay electronically within the software, which Gusto allows, but you can process and mail checks on your own, similar to how Clergy Financial Resources handles it.
There's also not many third-party integration options to choose from if you don't use or plan to use QuickBooks Online as an accounting software. This means you'll have to manage multiple platforms, and your HR functionality will be limited as QuickBooks Payroll doesn't offer any on-boarding or new hire reporting.
What Users Think About QuickBooks Payroll
Users generally leave positive reviews for QuickBooks Payroll. Many like its seamless integration with QuickBooks Online and the option to purchase the two together. Some users commented on the convenience of using the mobile app and how easy it is to run payroll, but there were some complaints about the customer service team being inconsistent and lacking knowledge about the payroll product.
Where to Find QuickBooks Payroll
QuickBooks Payroll is an online payroll software you can use to pay your church employees and clergy within 24 hours. You can also pay FICA taxes, withhold personal income taxes, and file year-end tax reports. Visit the website, and sign up for a free trial.
Patriot Payroll: Best Software for Paying Non-clergy Employees

Patriot Payroll is an inexpensive payroll software — the cheapest on our list — that's best for churches needing to process payroll for 25 or fewer non-clergy employees. You can purchase the basic plan for one employee at $14 a month. It's best for paying non-clergy employees that don't require support for tax exemptions or housing allowances.
Patriot Payroll's Pricing & Features
Patriot Payroll offers two pricing plans, basic and full-service. There's a monthly base fee with both and an additional $4 a month charge per employee. For 10 employees, that equates to $600 to $840 a year — much less costly than other providers charging more than $1,000. There aren't any setup costs, and similar to QuickBooks Payroll, payroll runs are unlimited at no additional cost; whether or not you remit your own payroll taxes depends on the plan you choose.
Patriot Payroll's Plans & Features
| | Basic | Full-service |
| --- | --- | --- |
| Monthly Pricing | $10 + $4/ employee | $30 + $4/employee |
| Unlimited Payroll Runs | ✔ | ✔ |
| Flexible Pay Schedules | ✔ | ✔ |
| Payroll Setup & Expert Help | ✔ | ✔ |
| Print Own Checks or Use Free Direct Deposit | ✔ | ✔ |
| Free W-2 Printing | ✔ | ✔ |
| Flexible Pay Schedule | ✔ | ✔ |
| Employee Online Portal | ✔ | ✔ |
| Federal, State & Local Payroll Tax Filing | | ✔ |
| Payroll Tax Guarantee | | ✔ |
| W-2 & W-3 Filing | | ✔ |
Payroll Processing with Patriot Payroll
With Patriot Payroll, you can process unlimited payroll runs in three steps: Enter hours or dollar amounts to be paid; approve payroll deductions and taxes (and tax liabilities if you use full-service); print paychecks (direct deposits are automatically submitted). Standard processing time for direct deposits is four days compared to QuickBooks Payroll's next-day feature, but you can send money within a day if you have the funds set up in a prefunded account.
Patriot Payroll's Compliance
If you have a payroll tax guru on staff, you can save money by sacrificing on Patriot Payroll's compliance features and filing your own taxes. If not, the Full-service plan is a good option; it files and pays all federal, state, and local taxes, regardless of location, unlike Clergy Financial Resources.
The payroll service calculates the taxes your church is responsible for, although you may need to manually enter the federal unemployment tax exemption, and manages deadlines. Patriot Payroll guarantees your tax payments will be made on-time, or it will pay the penalties.
Patriot Payroll's Ease of Use
The software is easy to use and displays the menu on the left-hand side. The dashboard isn't as visually appealing as Gusto's but is fairly simple to navigate. There's an online demo, training videos, and help articles you can view to quickly move past any learning curves. You can also contact customer service via phone, email, or chat from Monday through Friday, 8 a.m. to 8 p.m. ET.
Patriot Payroll's Integration
Patriot Payroll integrates with QuickBooks Online but also has its own internally integrated accounting system. You can access it within the software, and the payroll details sync to it seamlessly. Each time you run payroll, it creates a journal entry that'll post to your general ledger.
What Patriot Payroll is Missing
There's no way to set up recurring pay codes for clergy-specific tax situations, like FICA exemptions. QuickBooks Payroll allows you to set them up, but Patriot Payroll does not. Patriot Payroll is also missing an automated payroll feature. With Gusto, you can set payroll to run automatically at set intervals if salary and hours worked are consistent, but with Patriot Payroll, you have to spend additional time each pay cycle entering and approving work time.
What Users Think About Patriot Payroll
For the most part, Patriot Payroll user reviews are positive. Many users like that it's affordable and that the Full-service plan handles all tax filing. Some churches like it because it's simple and easy to use, but there are also comments stating that entering housing allowances for ministers is too manual and multiple pay rates are not supported properly. Several users complained about the QuickBooks integration, stating that the account mapping wasn't precise.
Where to Find Patriot Payroll
Patriot Payroll is an online payroll application that churches can use to access their payroll from anywhere. Its plans are flexible enough that you can opt to save money by filing payroll taxes yourself or upgrade to outsourcing to the payroll team. If you ever experience any issues with the IRS due to errors made by Patriot Payroll, the service will cover all penalties. Try a free 30-day trial today.
ChurchShield: Best Church Payroll Service for Customization

ChurchShield is a complete outsourcing solution for churches and nonprofit organizations. It handles payroll, taxes, HR, insurance, and IRS compliance. The service runs payroll for you, reports new hires, pays using direct deposit, and costs less than QuickBooks Payroll's Full-service plan. It's still costly compared to some payroll software but provides church-specific expertise and customization.
ChurchShield's Pricing
Pricing isn't available on the website, but the representative we spoke with indicated it's tiered. We were quoted $1,316 per year for 10 employees, which is $48.50 per biweekly period plus a $5 fee per W-2. There's also a small $5 for setup compared to Clergy Financial Resources' $150 setup fee.
ChurchShield's Features
ChurchShield processes payroll for you, files federal and state payroll tax deposits, and pays employees using direct deposit. There are numerous add-on services you can utilize if needed — time and attendance, pastor and staff compensation services, insurance, and much more. The expertise in payroll for churches is similar to that which Clergy Financial Resources and Ministry Works provides but includes all of the a la carte features you need to personalize your payroll plan.
Payroll Processing with ChurchShield
Before ChurchShield processes payroll, you'll have to submit hours worked through the web app or on the PaySheet (Excel spreadsheet generated by the ChurchShield's software). If you use the time and attendance system, ChurchShield will import the file for you. Direct deposit is free, and the standard processing time is two days, similar to that of Clergy Financial Resources.
ChurchShield's Compliance
To help you maintain compliance and ensure you don't miss any deadlines, ChurchShield files and pays your federal and state payroll taxes. If you receive a notice from the IRS, the payroll team will follow up and address issues as necessary. You can also use the new hire reporting feature that many church payroll services and software lack (aside from Gusto) to submit your new hire information to the state.
ChurchShield has years of experience working with payroll for churches, so representatives are familiar with the special regulations and exemptions that churches have. This firsthand experience provides more value than the church-specific software features that QuickBooks Payroll and Gusto offer.
ChurchShield's Customer Service
We spoke with the customer service team, and the representative was pleasant and patient. You can contact support by calling, emailing, or submitting an online form. The hours of operation are Monday through Friday, 9 a.m. to 5 p.m. CT. If you opt to send an email or submit online, turnaround time is within one business day.
ChurchShield's Add-Ons
ChurchShield has numerous add-on services you can use to customize your plan. Retirement benefits include 403(b)(9) plans, designed specifically for nonprofits, that allow employees to contribute more money than regular retirement plans. The payroll provider also offers IRS Compliance Services that include establishing the church as a 501(c)(3) organization and choosing the best governing structure. The HR Services feature includes payroll reports, performance evaluations (and review tracking), skills tracking, and compliance assistance.
What ChurchShield is Missing
While ChurchShield isn't the most expensive, it still lacks a basic plan (like Patriot Payroll), one without all the bells and whistles, that might be more appealing to churches on a budget. The plans currently offered are similar to one another but cost more or less depending on the number of employees.
ChurchShield also doesn't offer free year-end tax reporting like some of our other recommended church payroll services. It charges $5 per form, and while it isn't expensive, it's not free.
What Users Think About ChurchShield
We didn't find any ChurchShield user reviews on third-party websites, however, we did receive direct feedback from a couple of churches who are enrolled in the services. They recommended the service for its good customer support and knowledgeable team members. There was a concern that the service doesn't scale well.
Where to Find ChurchShield
ChurchShield is an all-inclusive outsourcing service for churches and nonprofits. It processes payroll for you, pays federal and state taxes, and gives you access to numerous add-on services such as church compensation review, which you can use to customize your pricing plan. Call today for a free quote.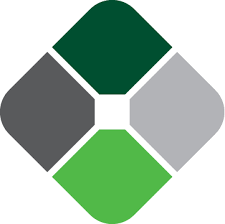 Clergy Financial Resources is a church payroll, HR, and clergy tax solutions provider. It's more expensive than most of the services on our list but provides the only ministry-specific software that allows you to print your own payroll checks in-house. You also receive access to a dedicated clergy tax expert and a payroll specialist.
Clergy Financial Resources' Pricing
Pricing for Clergy Financial Resources isn't available on the website, but there is mention that you can pay as little as $55 a month if you're paying less than three employees once monthly. Pricing is tiered, and although we weren't able to get a chart with detail, we do know that the more employees you have, the less you pay per employee, and the more often you pay, the more it'll cost.
Instead of paying $55 a month for one to two employees paid on a monthly basis, pricing will be $85 monthly if you pay them biweekly. For an official quote, you must call. We were quoted $105 per month (includes annual reporting) for 10 employees paid biweekly, which equates to $1,410 a year. Setup is costly, unlike with Gusto and ChurchShield, and is a flat $150 fee. However, Clergy Financial Resources does offer a 12-month pricing guarantee.
Clergy Financial Resources' Features
With Clergy Financial Resources, you can run an unlimited number of payrolls throughout the month at no additional charge. The system pays both federal and state taxes electronically, and you can pay employees using direct deposit or check. Clergy Financial Resources also gives its "church support" feature at no extra charge, meaning you'll have two points of contact, one who is an expert in payroll and another whose expertise is in clergy tax law.
Clergy Financial Resources' Payroll Processing
To process payroll, you must log in, enter hours, and approve for the system to run payroll, which varies from church payroll services like ChurchShield that process it for you. After submitting using Clergy Financial Resources' online system, direct deposits process in two business days, quicker than Gusto's standard four-day turnaround.
Clergy Financial Resources also allows you to print your own checks for free versus paying to have them delivered like MinistryWorks. This works well for older staff who may not be interested in direct deposits just yet. You don't have to pay for delivery of checks, only the check stock and MICR toner you'll need to print checks correctly.
Compliance with Clergy Financial Resources
All federal and state payroll taxes can be paid using the electronic system, and tax calculations are guaranteed to be accurate or Clergy Financial Resources will pay for penalties and fees. W-2 and 1099 reporting is also included.
You'll receive two points of contact, one who provides unlimited payroll service support and one who is a tax professional that specializes in clergy tax law. You'll have access to this expert knowledge anytime you have questions about payroll, compensation, reimbursement plans, and other tax issues without having to upgrade to a higher plan (as Gusto requires). Clergy Financial Resources also performs a church compensation and compliance review to ensure you are on the right track.
Clergy Financial Resources' Ease of Use
Although you have to do some work, like approve and initiate payroll, the available support makes the service easy to use. Before you get started, you'll undergo at least one training — can be more if you're not comfortable after one ― and your payroll contact will always be available for ongoing questions.
Clergy Financial Resources' Customer Service
We spoke to the sales team and received friendly, personable service. The representative was patient and honest about what the service could and couldn't provide. Customer support is available Monday through Friday from 9 a.m. to 5 p.m. CT. You can call or email; if you contact the support team after hours, you can leave a message, and you should receive a call back within one business day.
Clergy Financial Resources' Add-Ons
Clergy Financial Resources also offers access to an HR Support Center for an extra $50 a month. You'll receive unlimited access to phone and electronic support from a team of certified HR professionals with years of experience. They'll provide you with on-demand answers to compliance questions along with customization of forms, letters, handbooks, and much more.
You can also purchase a web-based time clock for $5 per employee each month. Depending on your church structure, you may need this add-on to save time from having to enter hours each pay period.
What Clergy Financial Resources is Missing
Unlike Gusto, Clergy Financial Resources doesn't provide new hire reporting, so you will have to report your new employees to the state. It also doesn't pay all local taxes; it'll withhold the funds, but if you're in a special state like Pennsylvania or Ohio that has local taxes that don't integrate into the state tax plan, you will need to submit payment on your own.
In regards to benefits and other deductions (garnishments), you aren't able to administer through Clergy Financial Solutions. The service can withhold funds for these deductions, such as 401(k) contributions and insurance premiums, but your organization will need to issue the payments to the third-party providers.
What Users Think About Clergy Financial Resources
There were only a few reviews on third-party websites, but they were positive overall. Users commented on the expertise and friendly customer support team. There were no complaints on the Better Business Bureau (BBB), but one customer on a third-party site described the service as overpriced and dishonest.
Where to Find Clergy Financial Resources
Clergy Financial Resources is an all-inclusive church payroll software service that offers HR and clergy tax guidance. You can run an unlimited number of payrolls and handle complex clergy tax exemptions. There's a 12-month pricing guarantee and no additional costs for year-end reporting. Call for a free quote today.
Visit Clergy Financial Resources
Alternatives to Best Church Payroll Service
In the event that none of our six best church payroll services are right for your organization, there are alternative payroll services you can consider. We evaluated some of these in the beginning but eliminated them based on negative user reviews, excessive cost, or insufficient church-specific features.
Here are alternative software solutions you can consider using for your church's payroll:
Alternatives to Best Church Payroll Software Services
| Alternative | Best For |
| --- | --- |
| | Churches with more than 50 employees that need to offer benefits |
| | Small churches that need downloadable software with one-time fee to run payroll |
| | Potential discounts or free service ( 2 months) on name-brand church payroll service |
| | Churches needing sophisticated reporting and analytics to provide regular financial information to big donors |
| | Paying a handful of employees for free |
Bottom Line
Church payroll services should be affordable, easy to use, and have both compliance and church-specific features that help pay clergy and non-clergy employees. They can cost more than $1,400 a year for 10 employees, so it's important to evaluate your church's structure when determining which provider fits best.
Out of all the services we reviewed, MinistryWorks provides you with the greatest value for your money. It comes with dedicated expertise, convenience, and cost-efficiency (coming in third place for the lowest price). In addition, you can use it to pay both clergy and non-clergy employees. Visit the website for a free quote.